How to make whole fish in ginger scallion sauce
This is a healthy and simple recipe for cooking fish. Authentic Chinese!
92
You can use any white meat fish. I am using a 1 1/2 lb striped bass. Tilapia, sea bass, red snapper are also good choices. Of course, if you can also use fish fillet, just reduce the cooking time.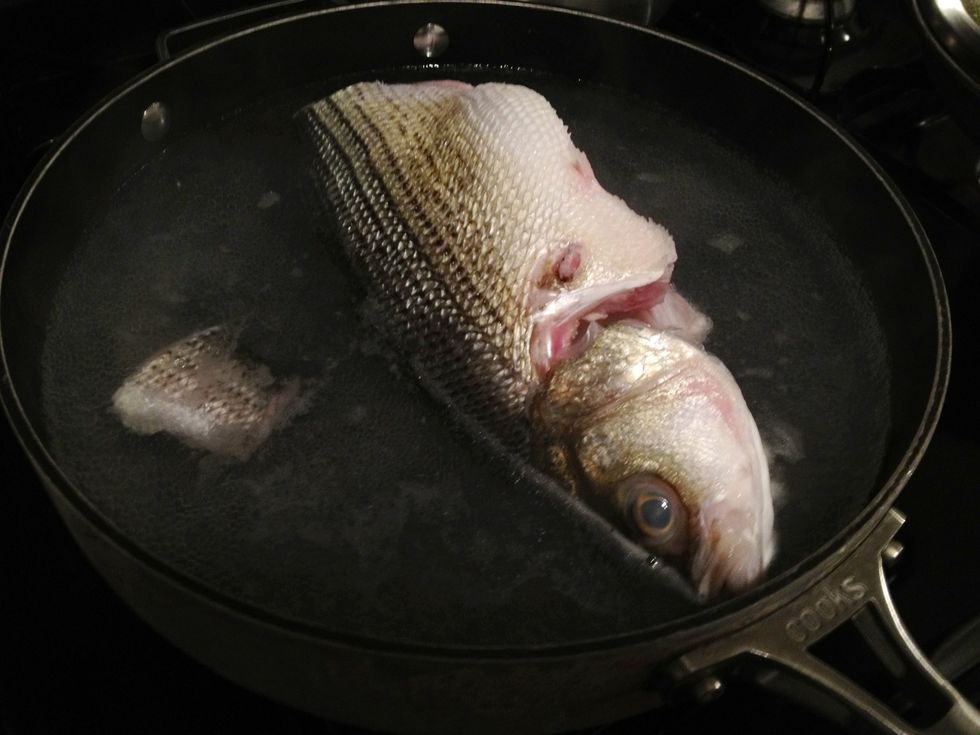 In a large sauce pan, boil water, add 1 tbsp of cooking wine. Poach the fish on medium heat for about 12 mins, turn the fish once during cooking. If you have a 1 pound fish, cook about 8 mins.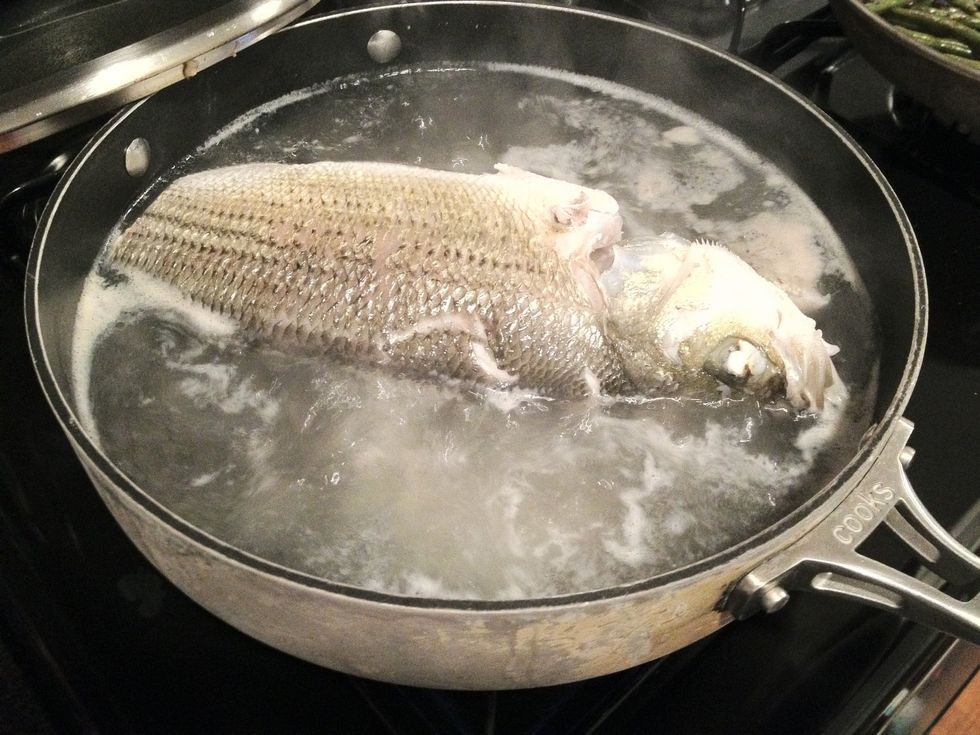 Fish is cooked!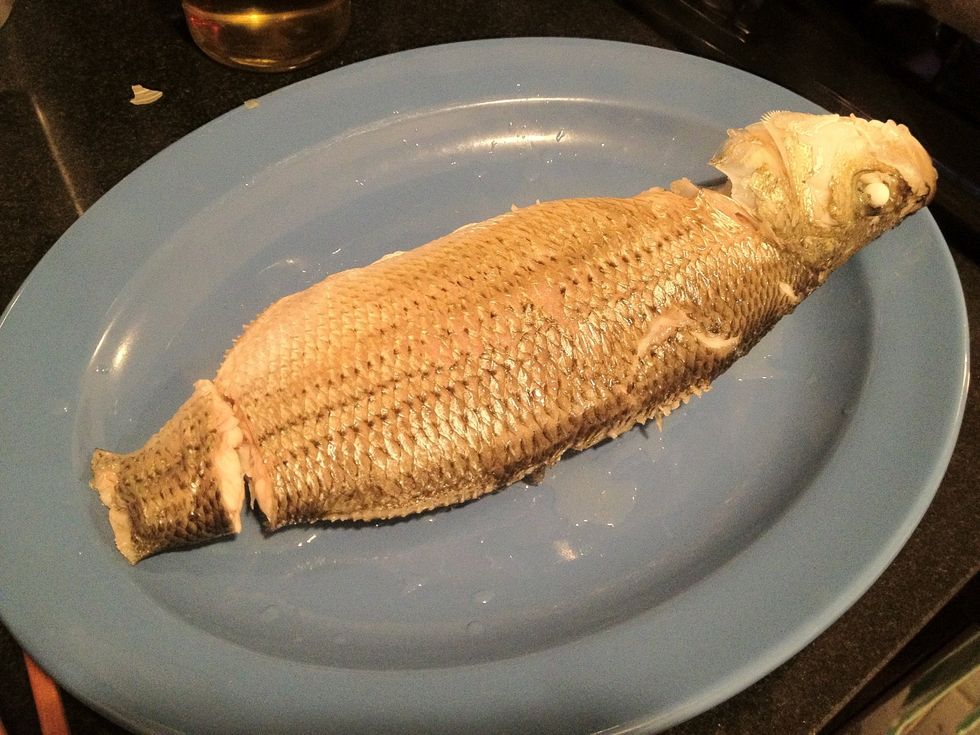 Plate the poached fish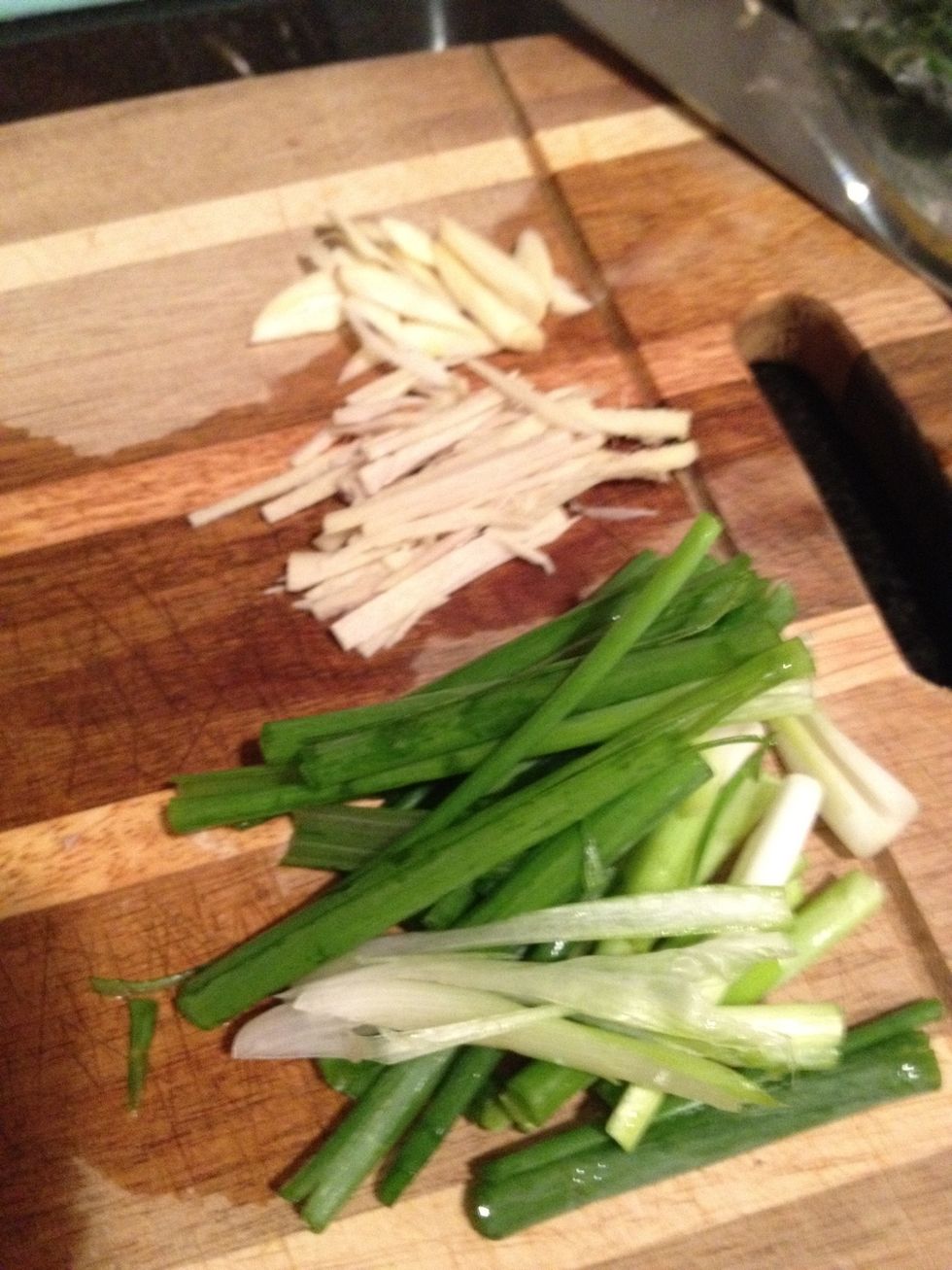 Prepare ginger, scallion and garlic.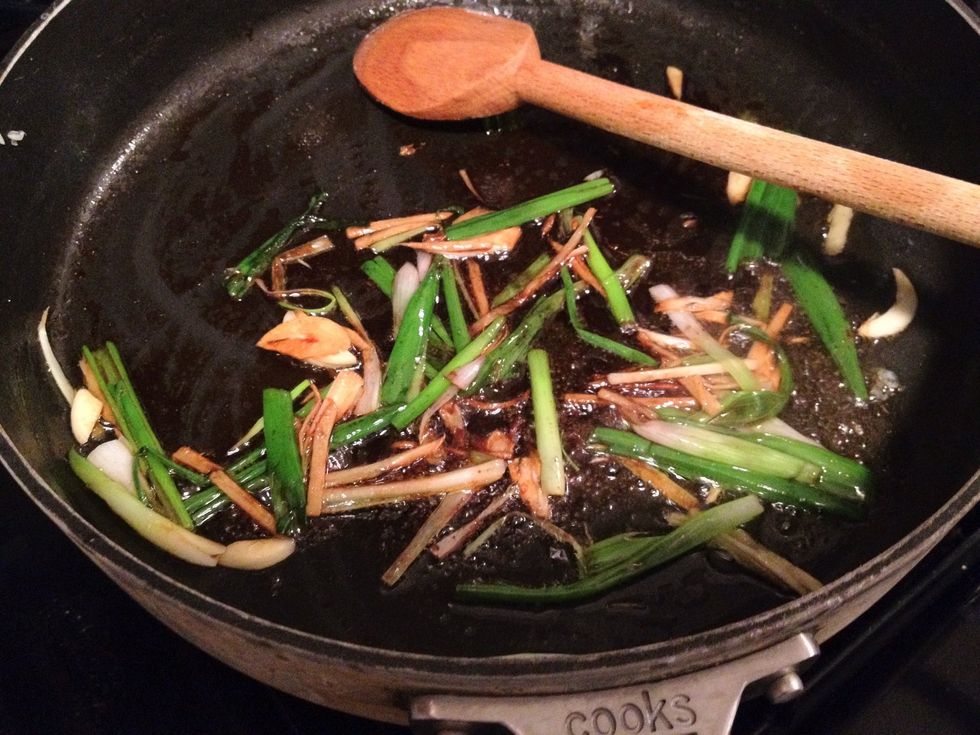 Oil the pan, cook ginger, scallion, garlic on high heat, add in soy sauce, cooking wine, salt and white pepper. Cook for about 1 min.
Pour the ginger scallion sauce over the fish. Yum!
1.0 Whole fish, gutted and scaled
2.0Tbsp Shredded ginger
2.0 Scallion, chopped into matchsticks
2.0Tbsp Soy sauce
2.0Tbsp Shaoxing cooking wine (or sherry wine)
1.0tsp Grounded white pepper
1.0 Glove of garlic, thinly sliced