How to make white lasagna with a rotisserie chicken
Make White Lasagna With a Rotisserie Chicken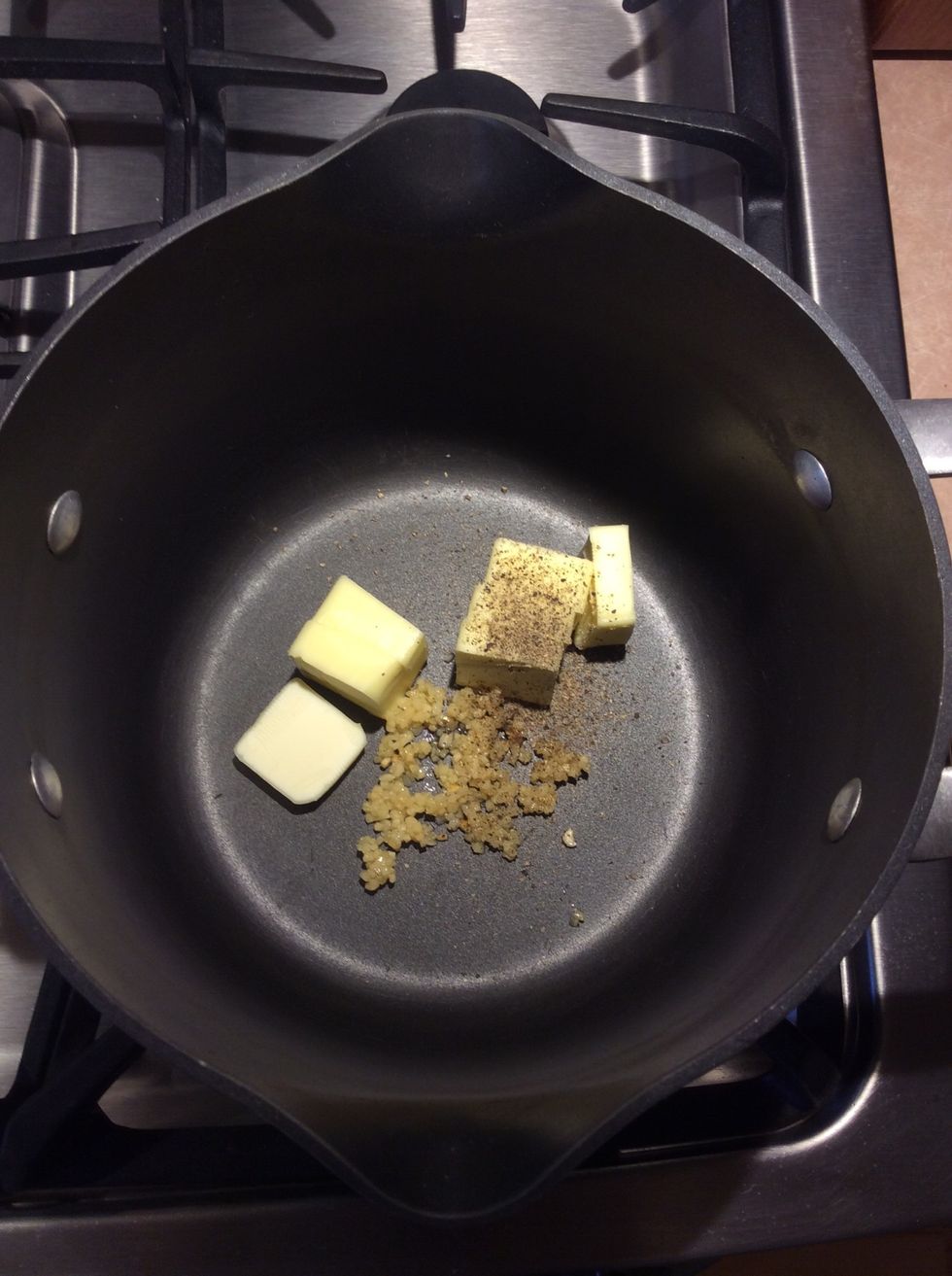 In the sauce pan; butter, pepper (to taste) and chopped garlic. We'll add salt later, after the Parmesan is added.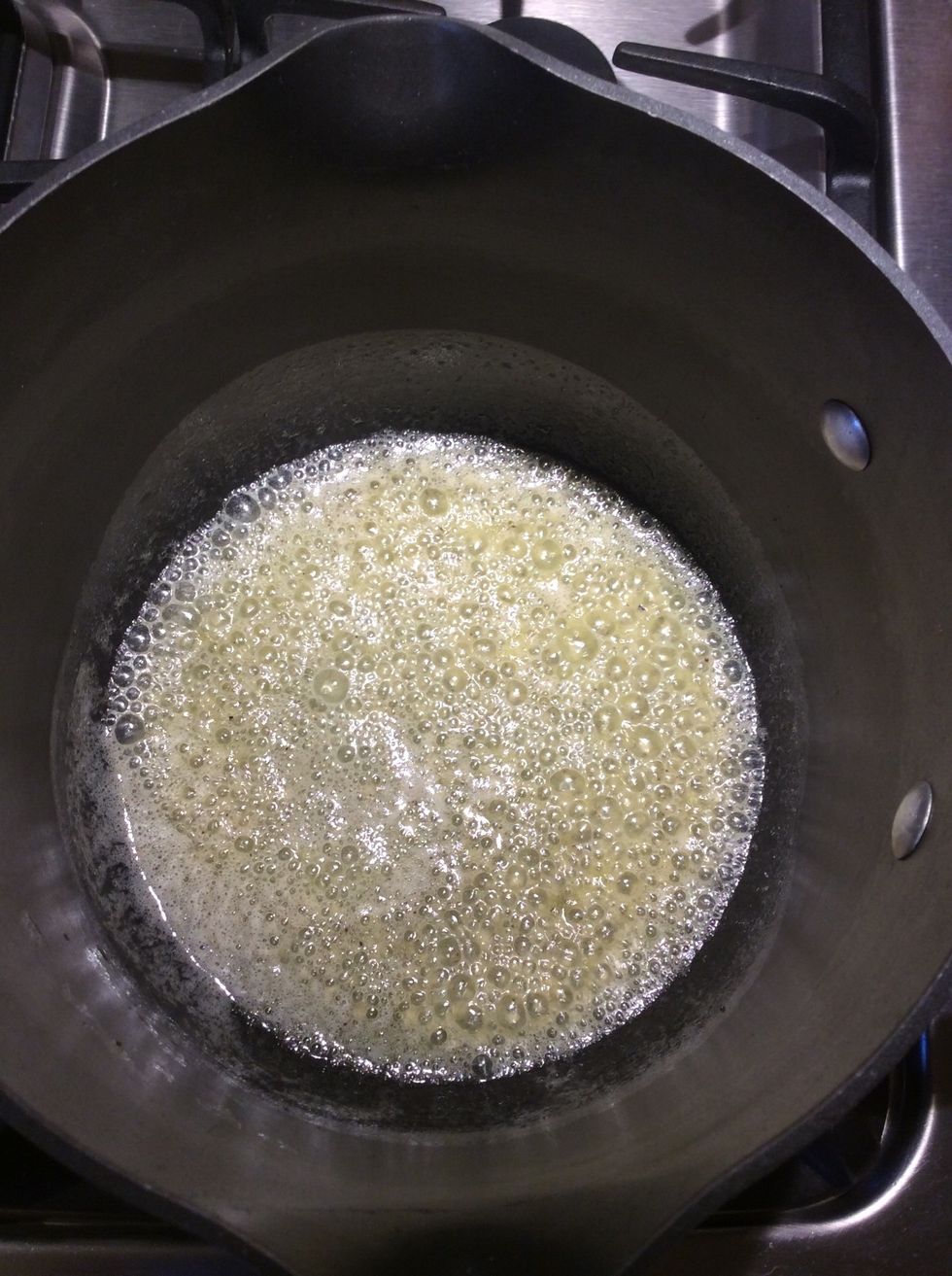 Turn the heat or flame to medium and melt the the butter.
When the butter has melted, add and whisk in the flour. Cook over medium heat for a few minutes.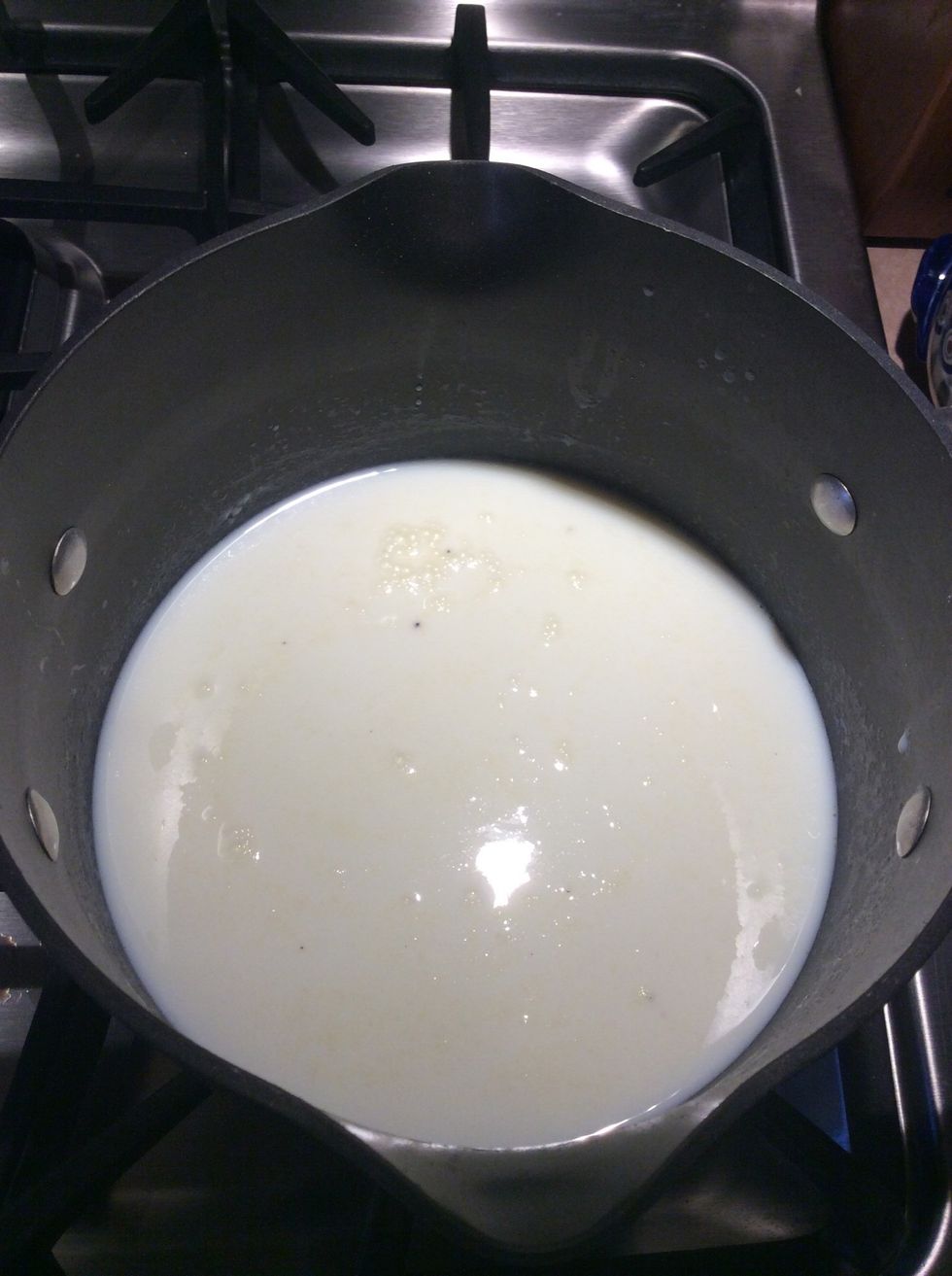 Gradually pour milk into flour mixture (this is called the roux) whisk briskly until there are no lumps from the flour. Heat on medium until hot and thick, but do not boil.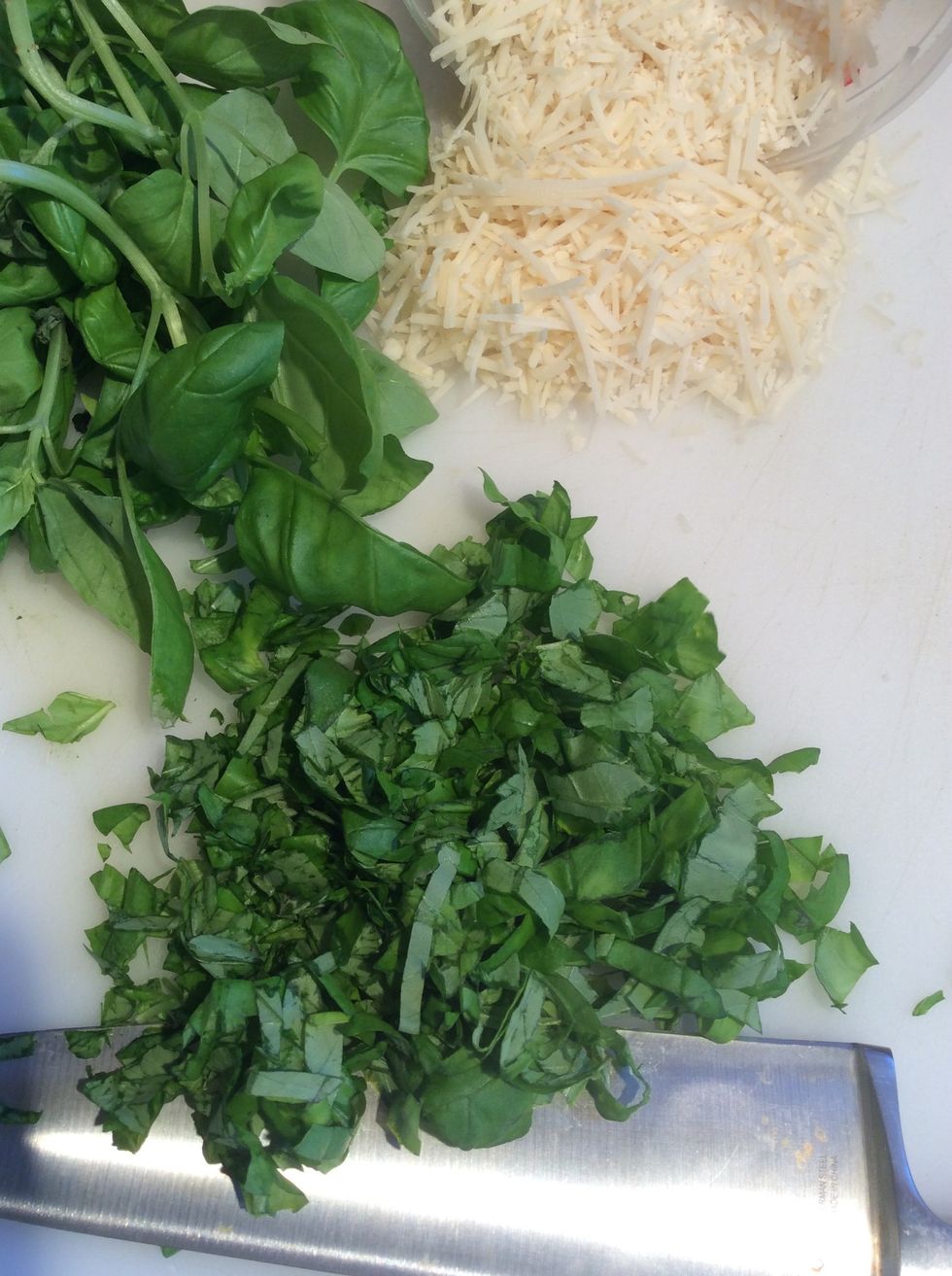 Prepare basil. Have your grated Parmesan cheese ready.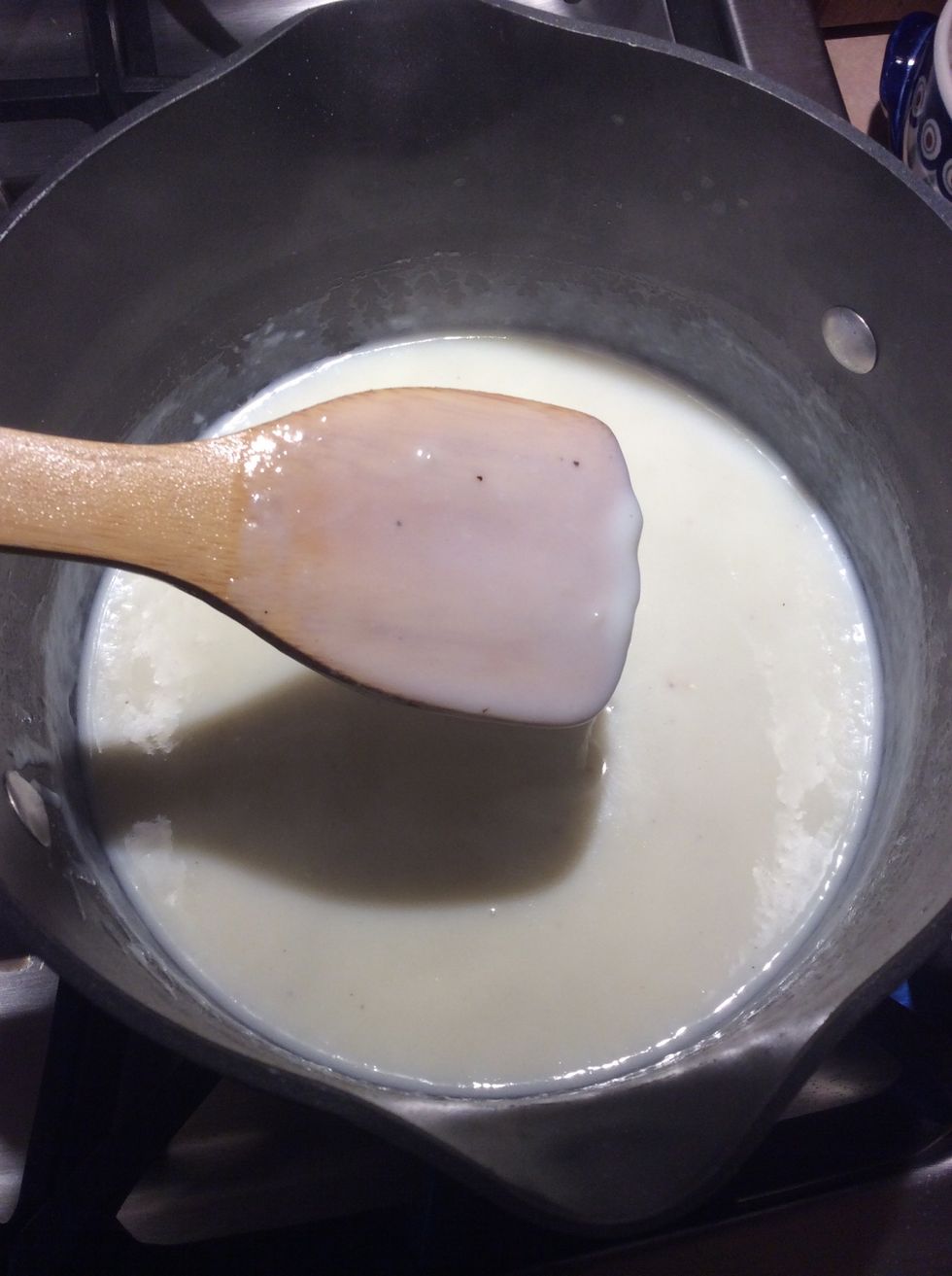 When the white sauce is thick (béchamel) it will coat the back of a spoon.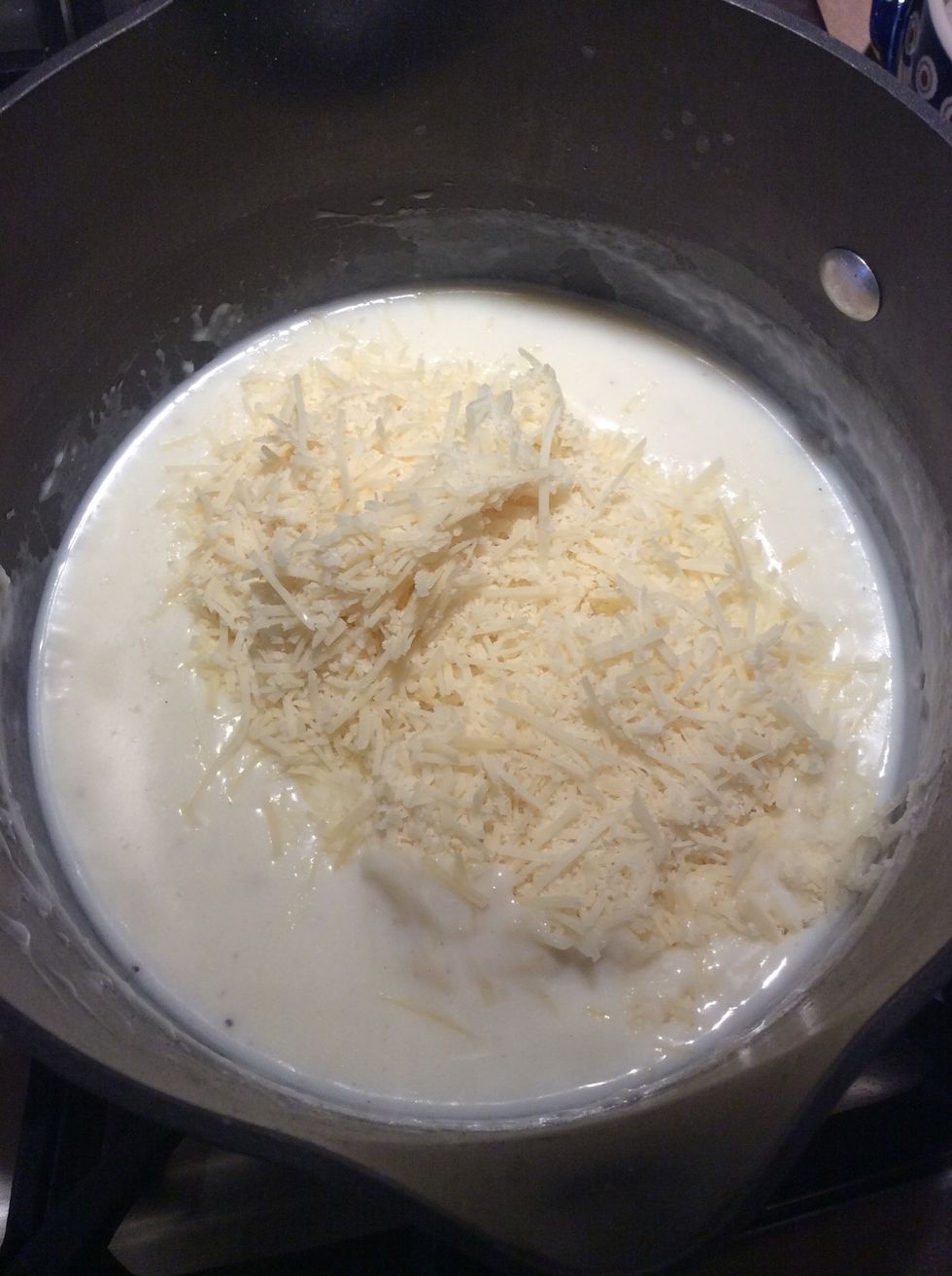 Remove from heat and stir in the Parmesan cheese. Taste to see if it needs salt.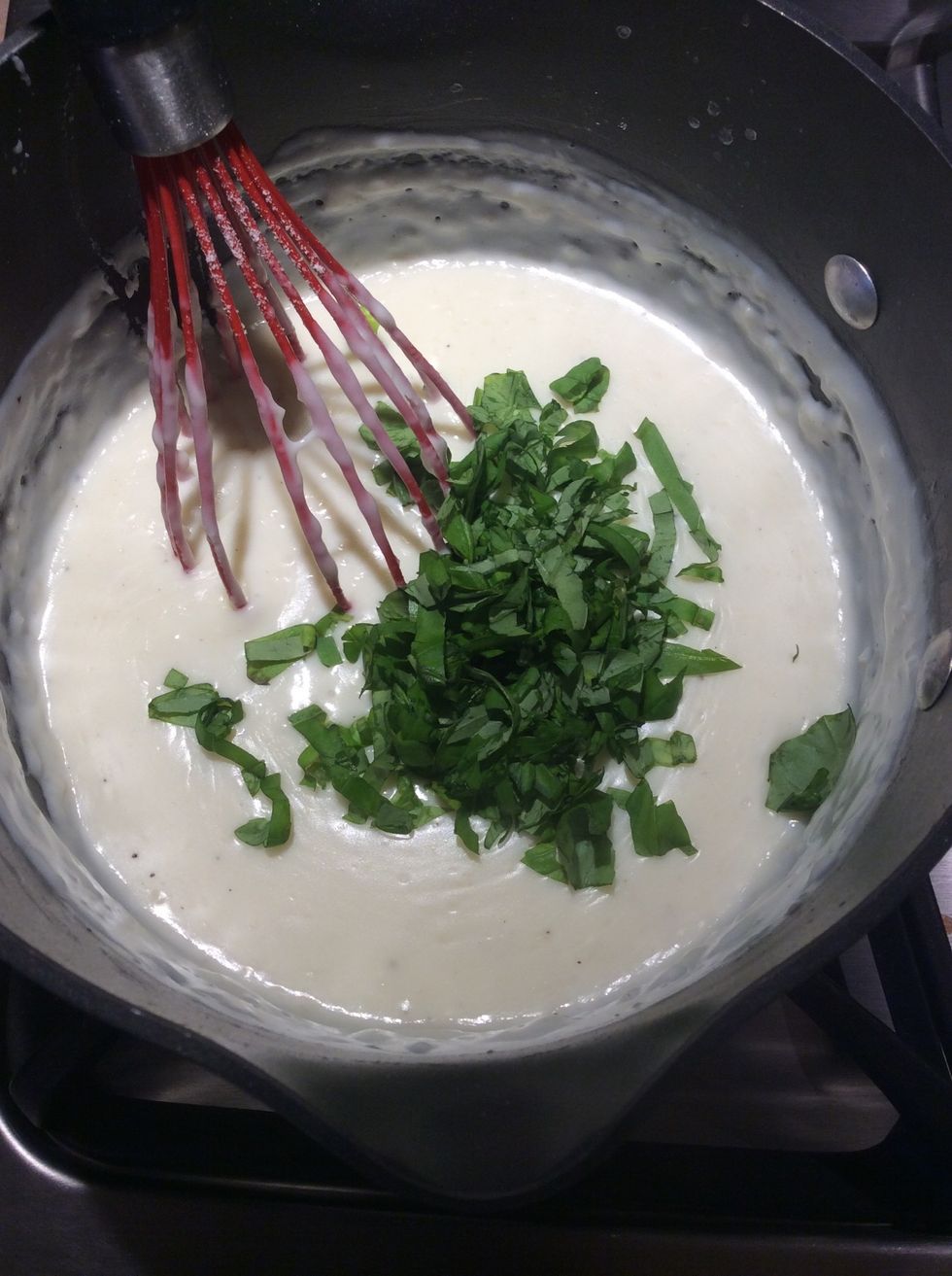 Stir in a handful of fresh basil. Set aside.
The ricotta filling, stir together 2lbs ricotta, salt, pepper, garlic powder, 2 eggs and parsley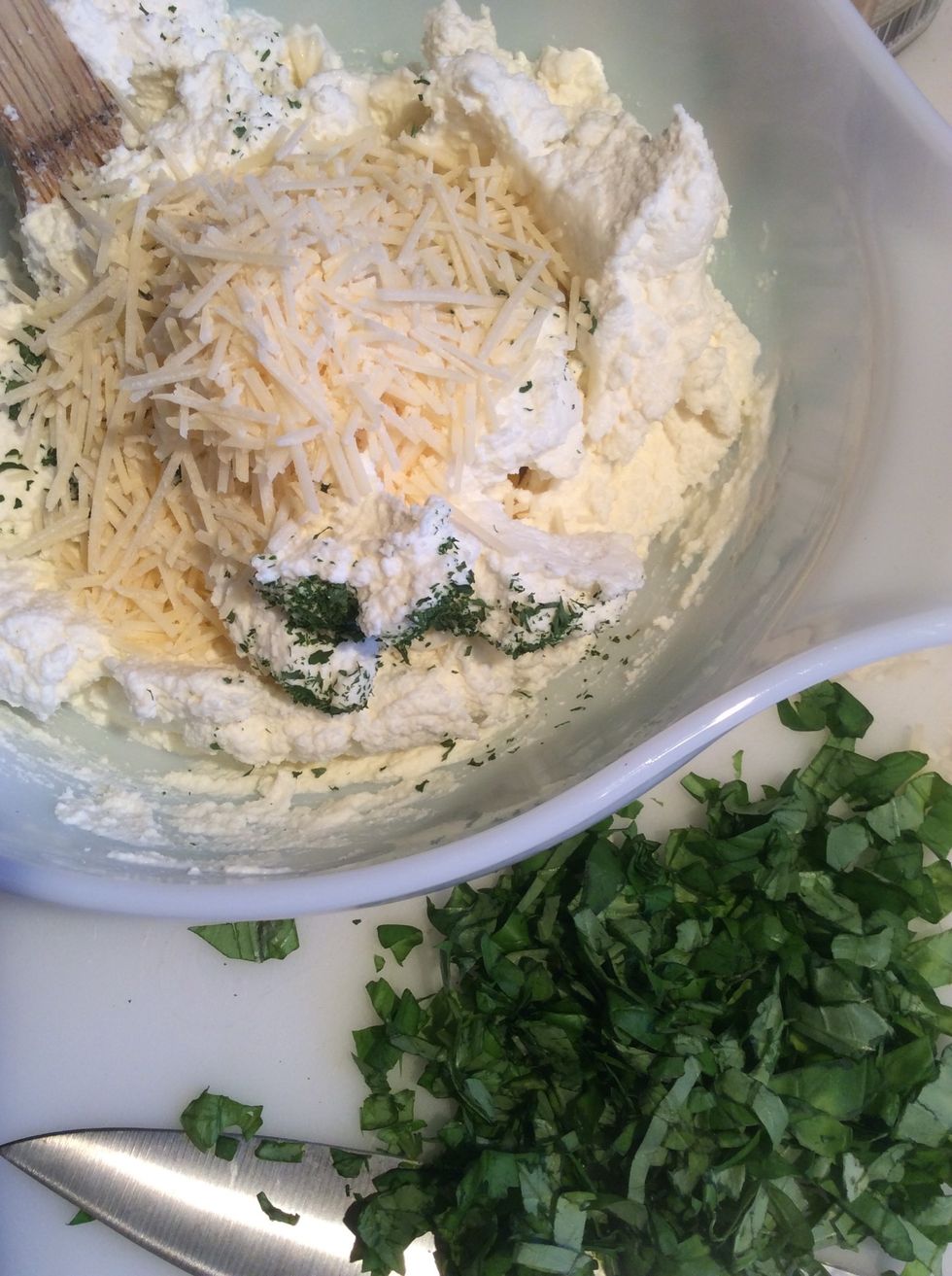 Stir in a handful of Parmesan cheese.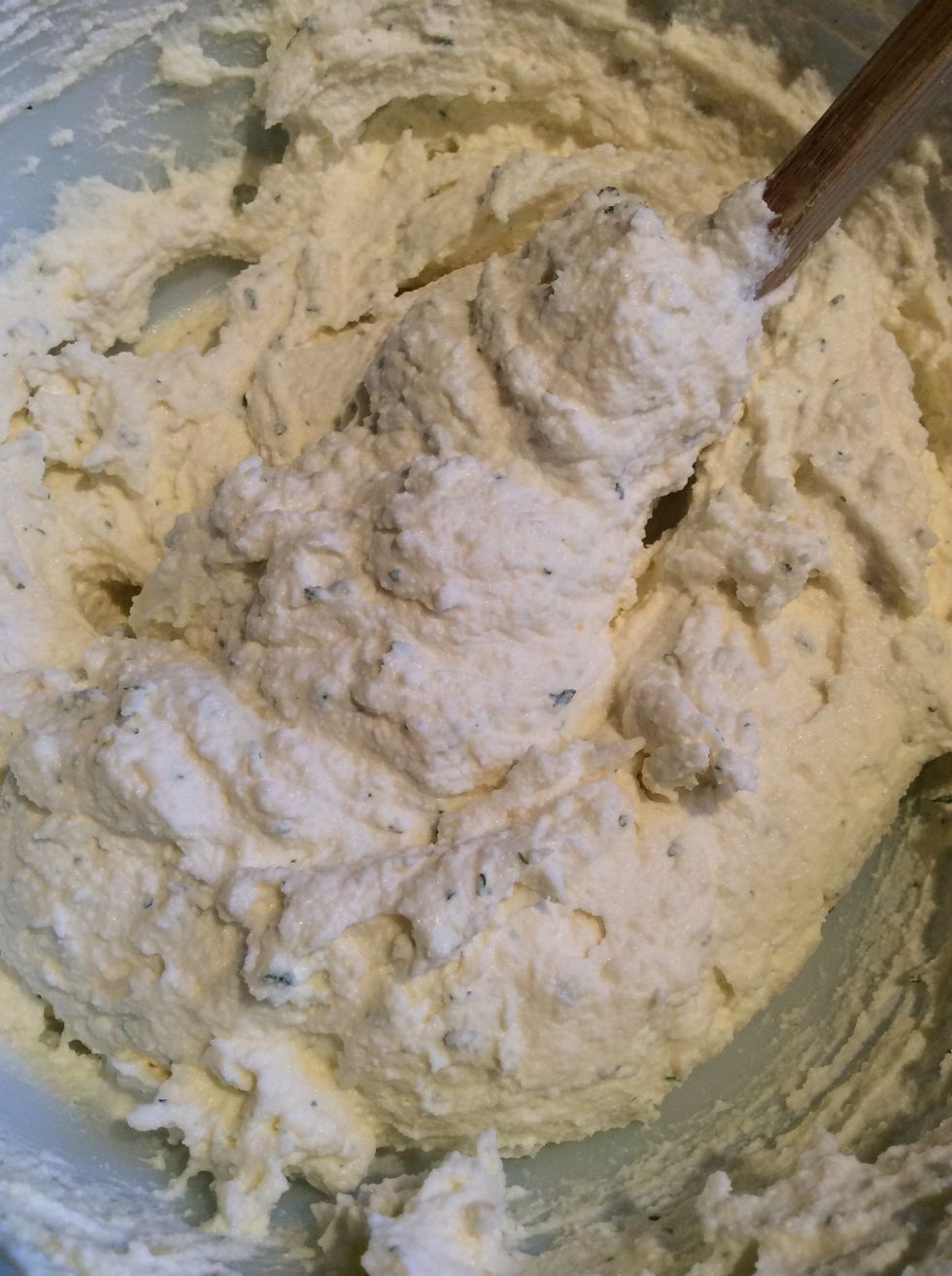 Set aside.
Remove the meat from a whole roasted rotisserie chicken. Add a handful of fresh basil. Set aside.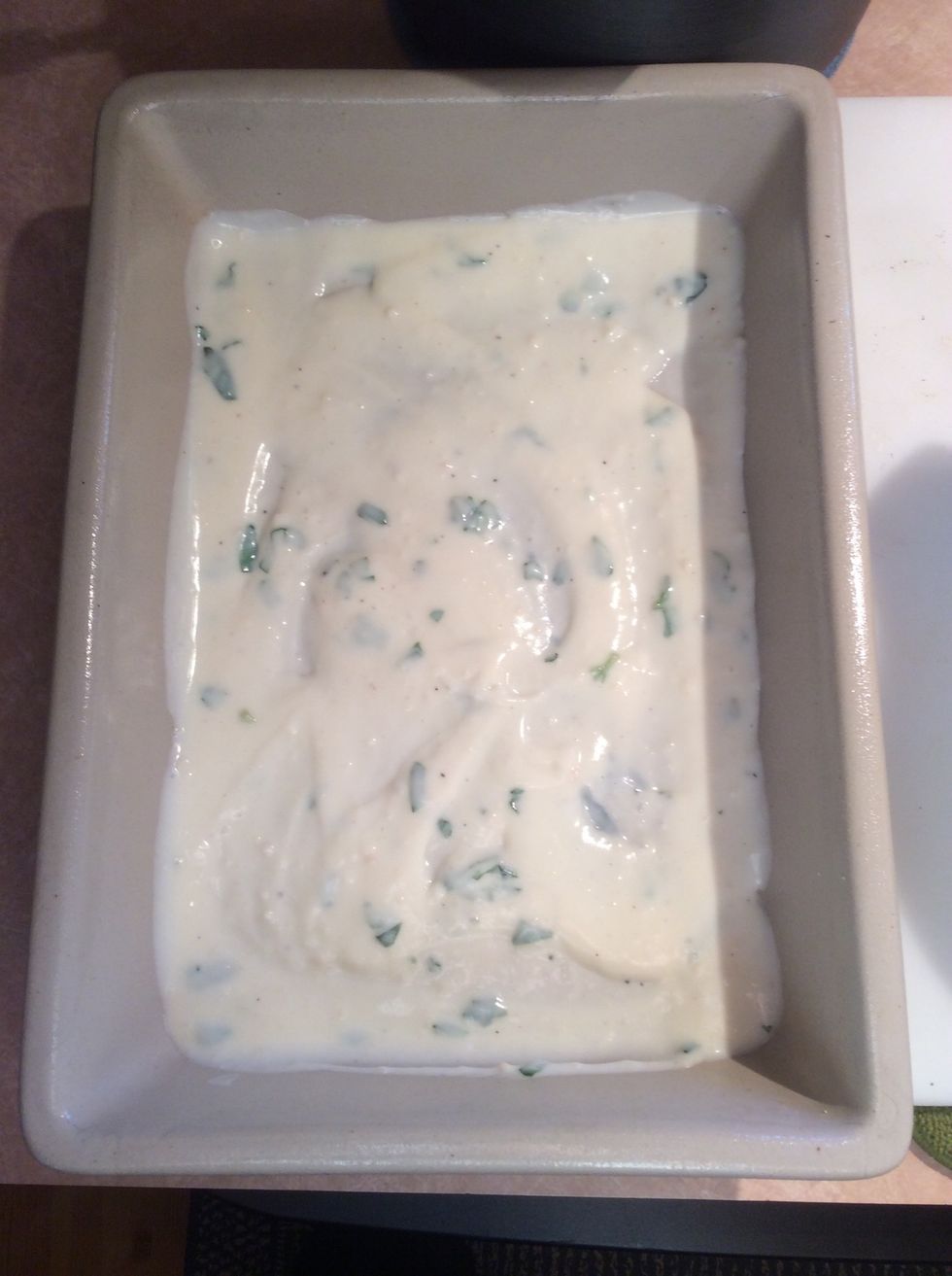 In a lasagna pan or 9x13 baking dish, place 2 "heavy" ladles of white sauce.
On top of the sauce place "oven ready pasta".
For this guide I used "oven ready or no cook pasta" which means it is uncooked raw pasta. You can use regular lasagna pasta if you like, just follow cooking instruction on the box.
Place half the ricotta mixture on top of the pasta.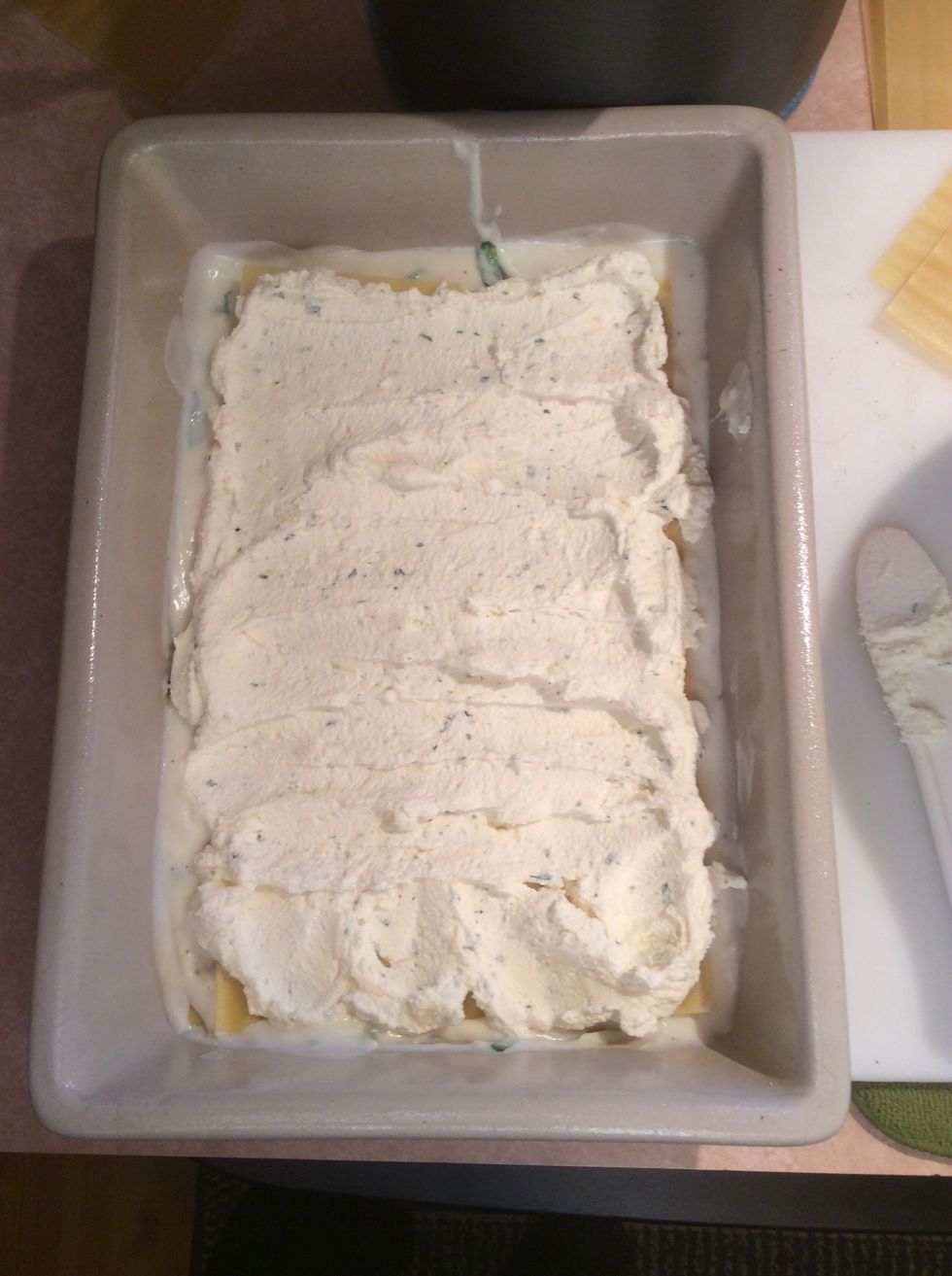 Spread evenly over pasta.
Another layer of pasta.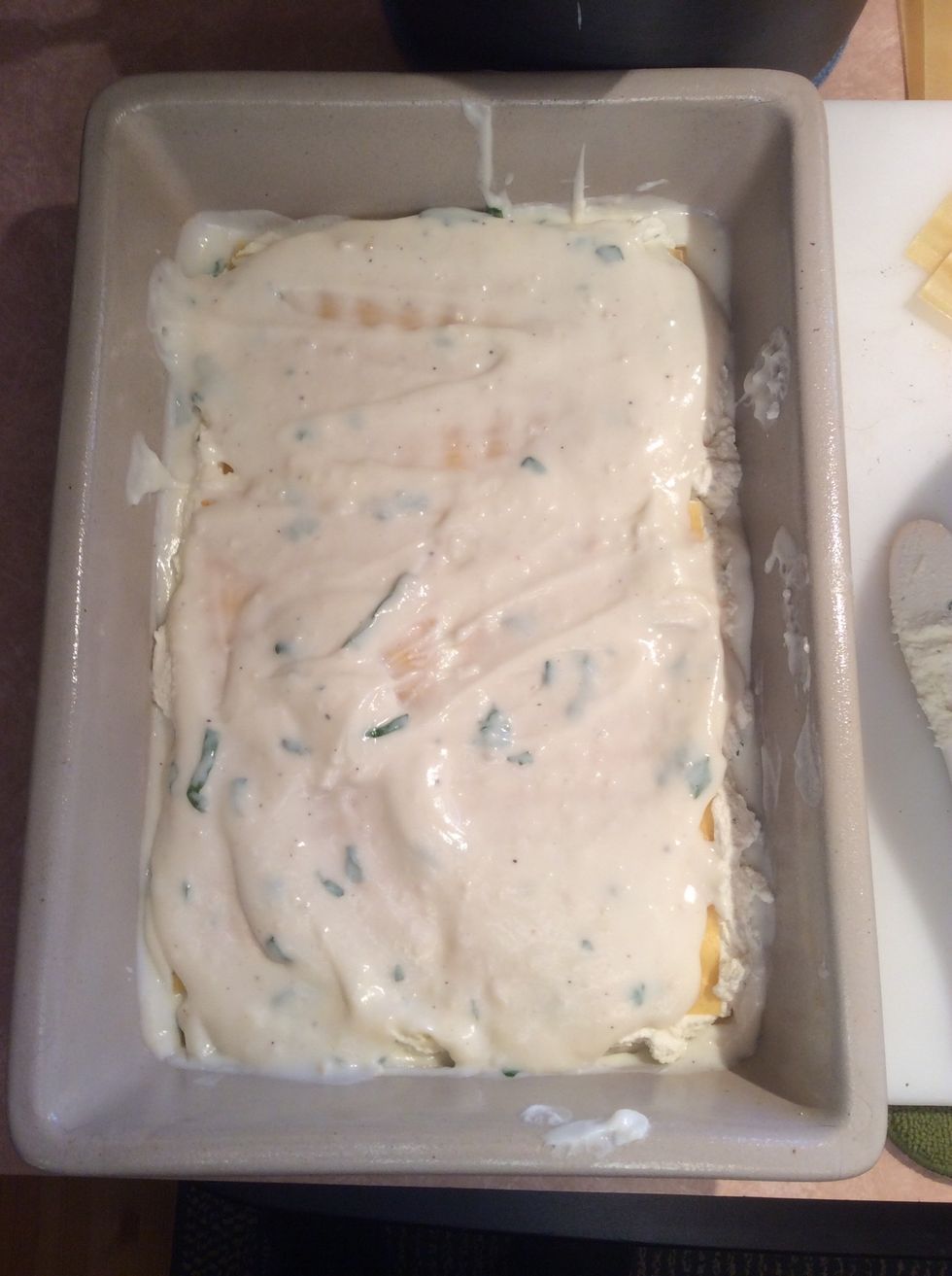 Place another generous portion of white sauce on top of pasta.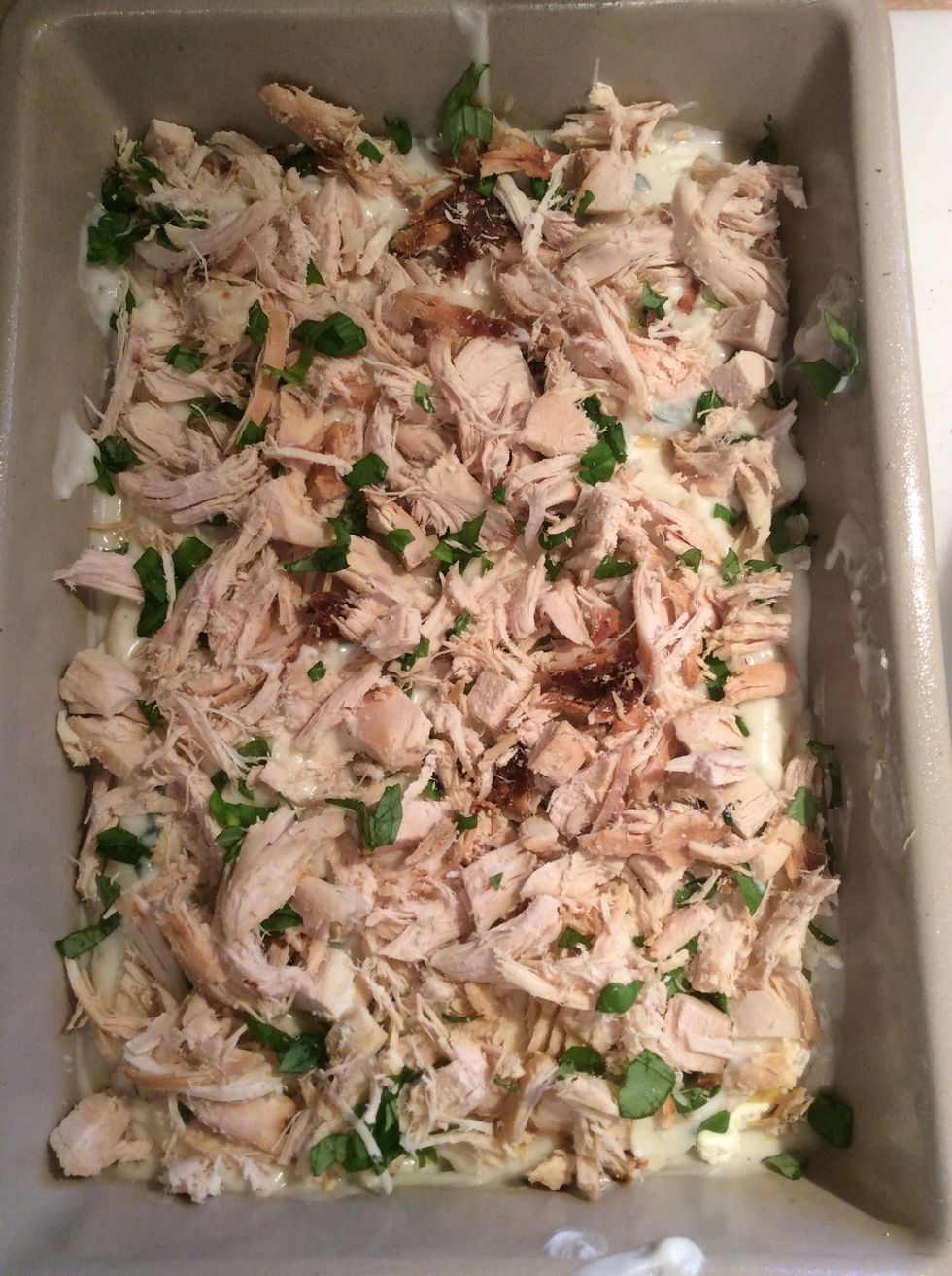 Next layer, add the chicken. Over the chicken ladle another generous amount of sauce, reserving enough sauce for one more layer.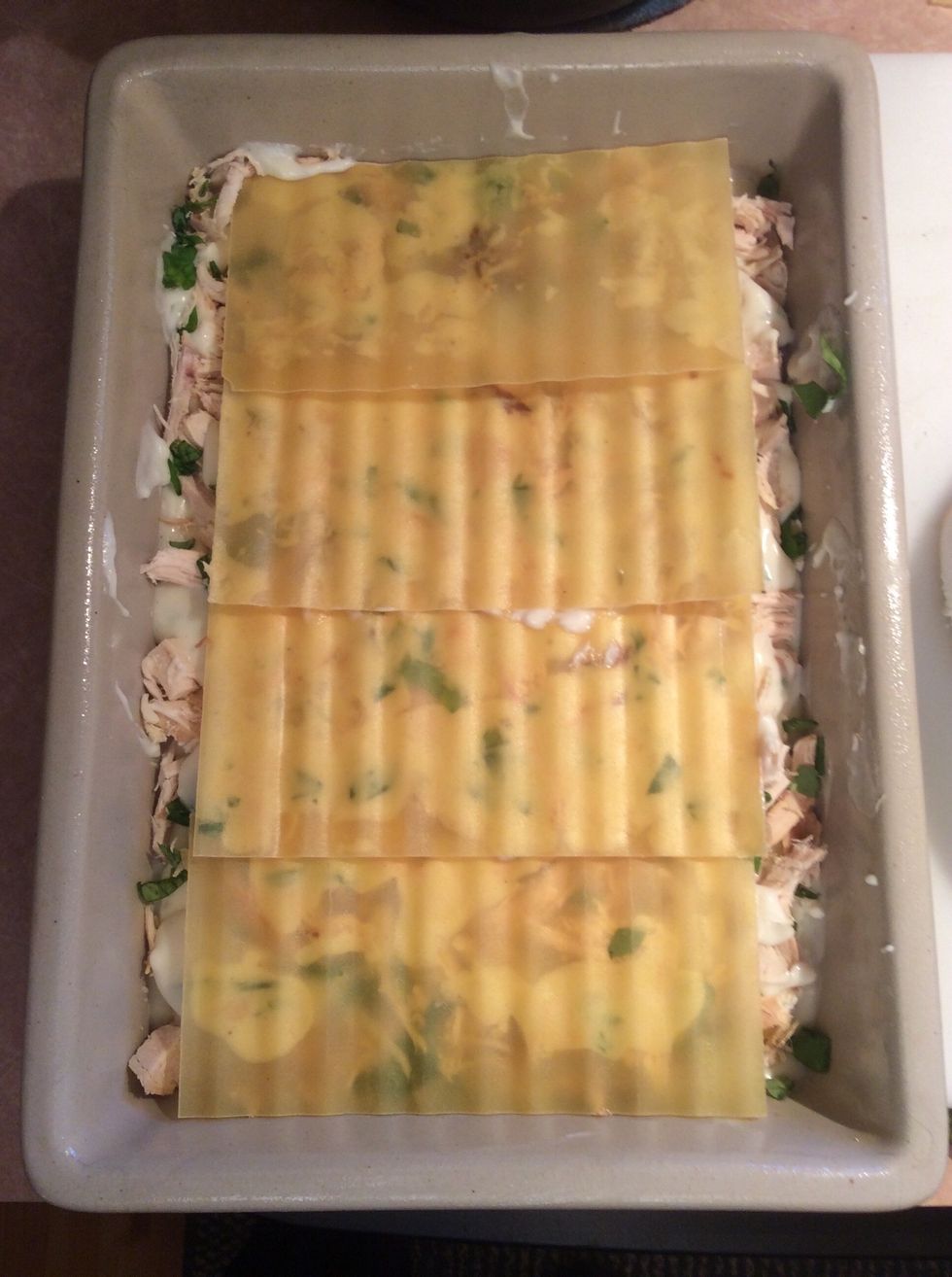 Cover with pasta ...
Top with the other half of the ricotta cheese mixture.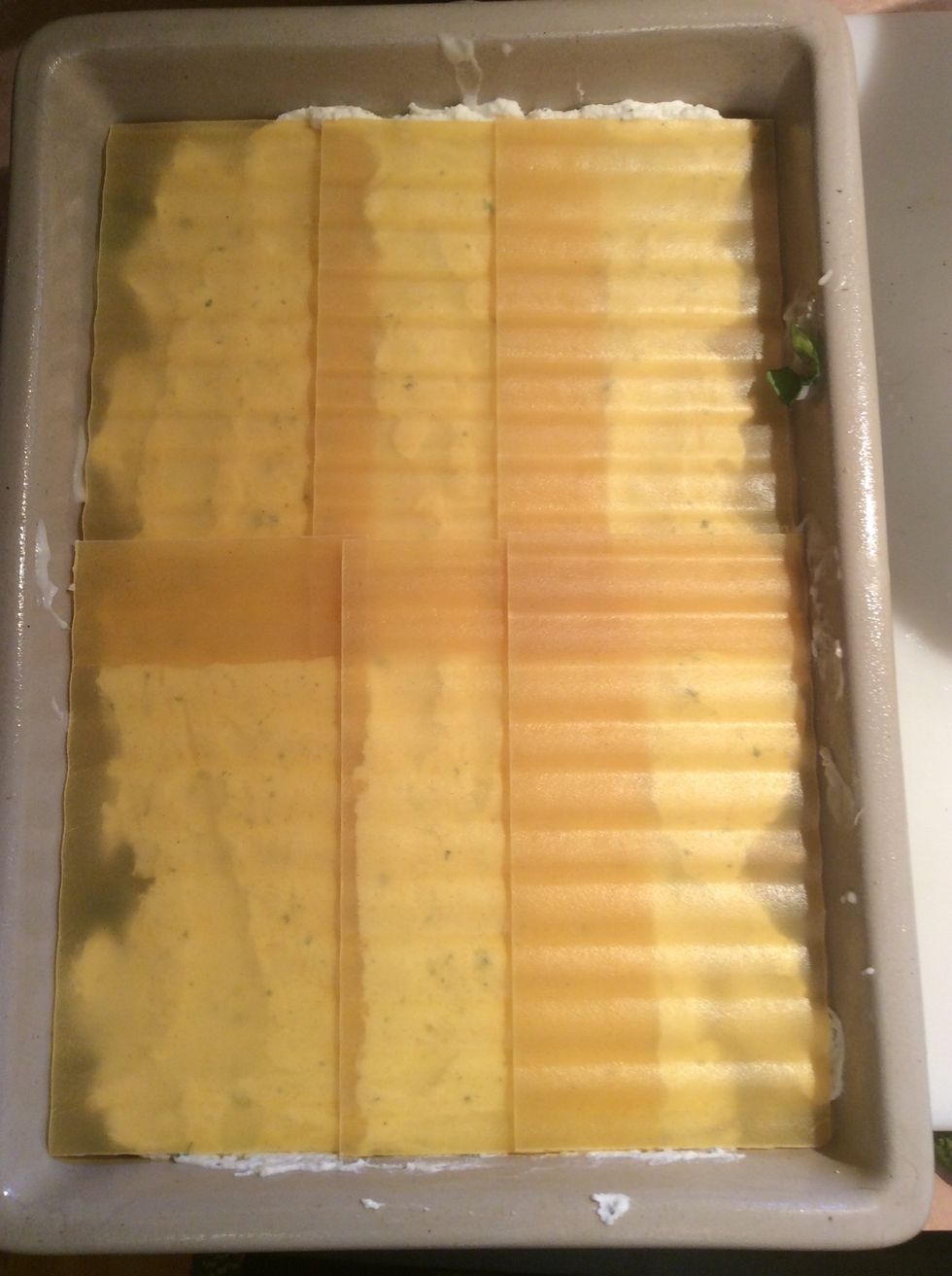 Cover the entire top, with what should be the last of the pasta noodles.
Cover the pasta with the remaining white sauce.
Generously top the lasagna with a prepackaged grated Italian cheese blend.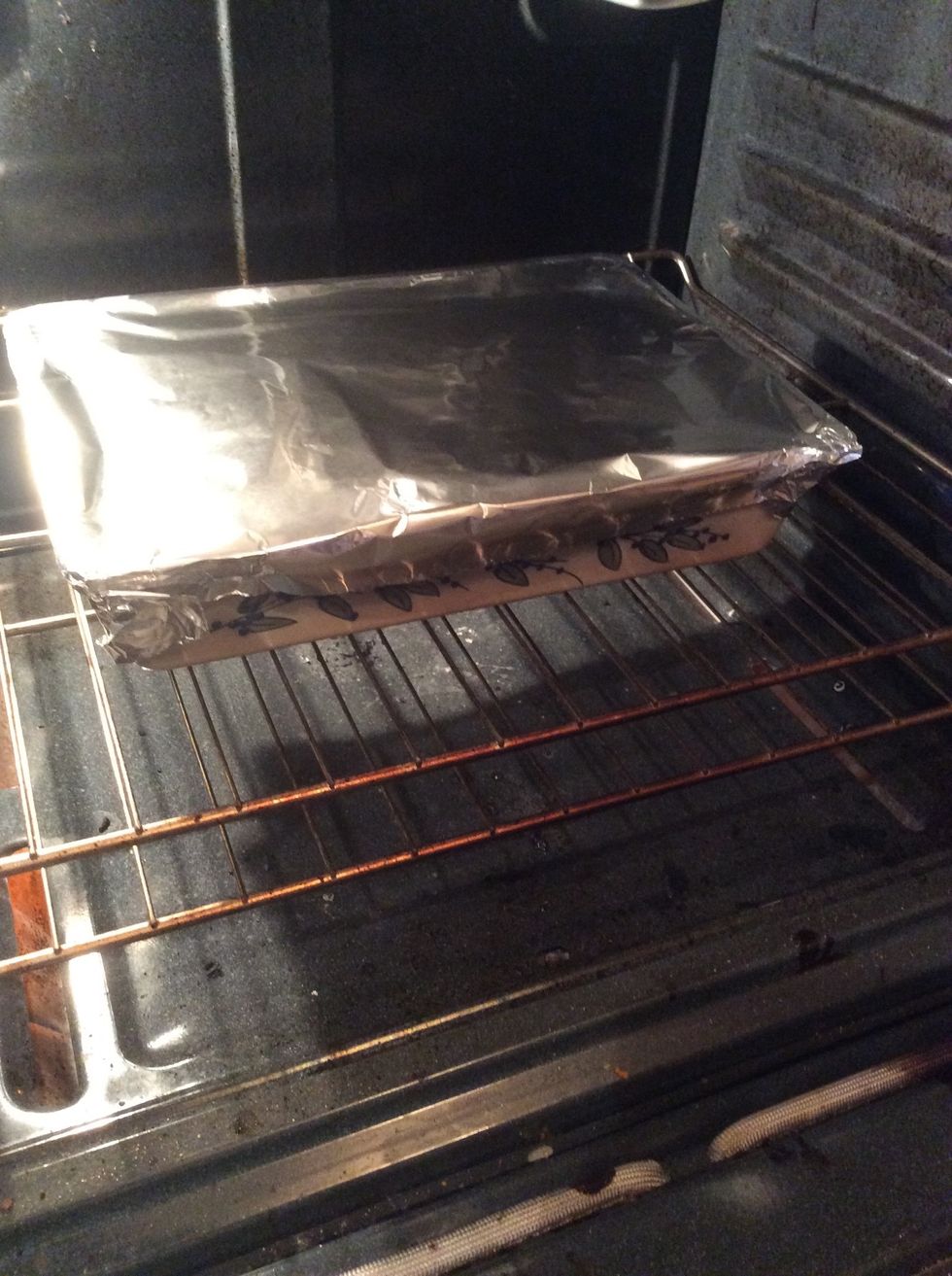 Wrap with aluminum foil. Bake in a preheated oven, 350f for 45 minutes.
After 45 minutes, remove foil and bake another 15 minutes.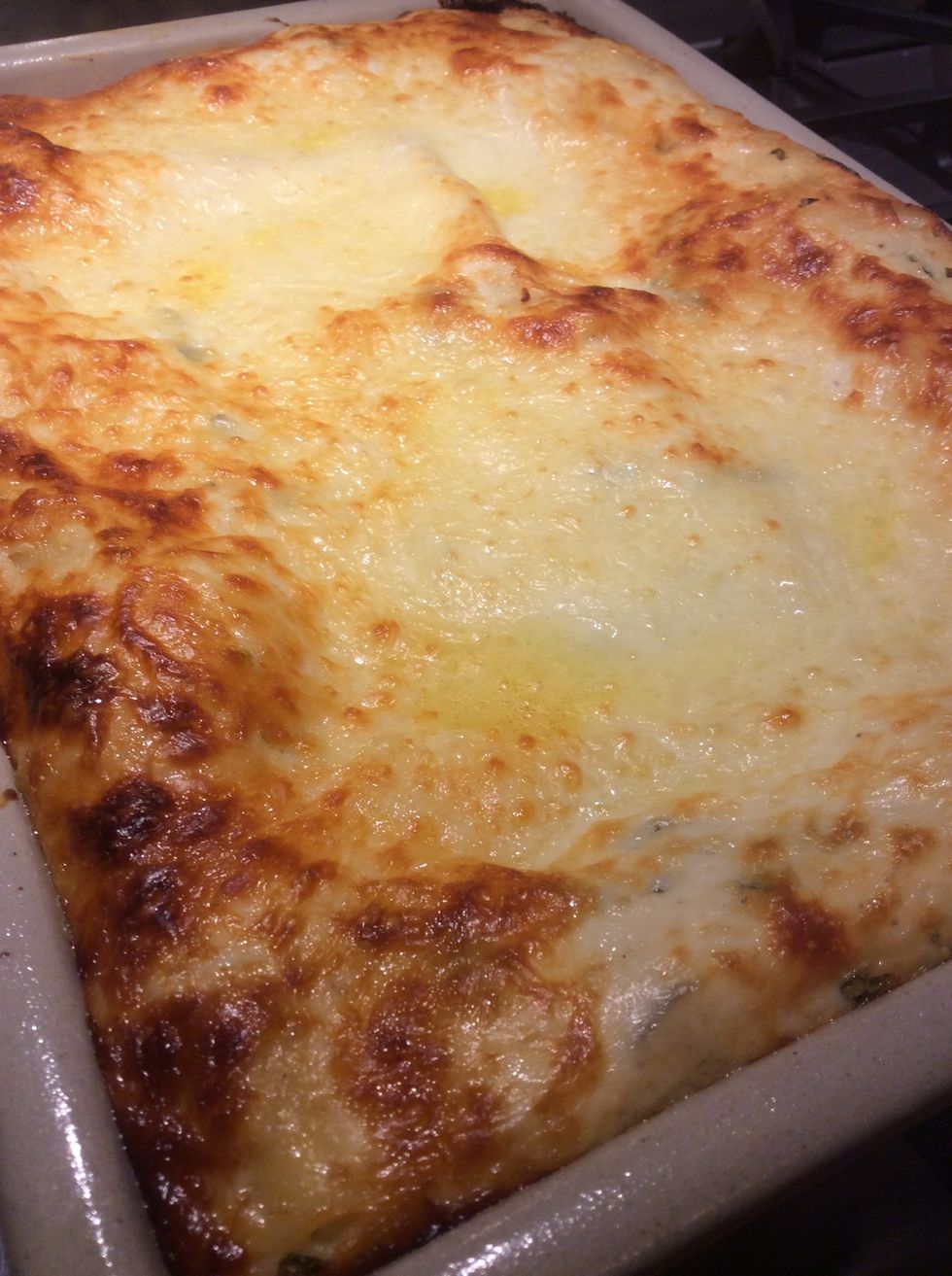 Deliciously golden ! 😊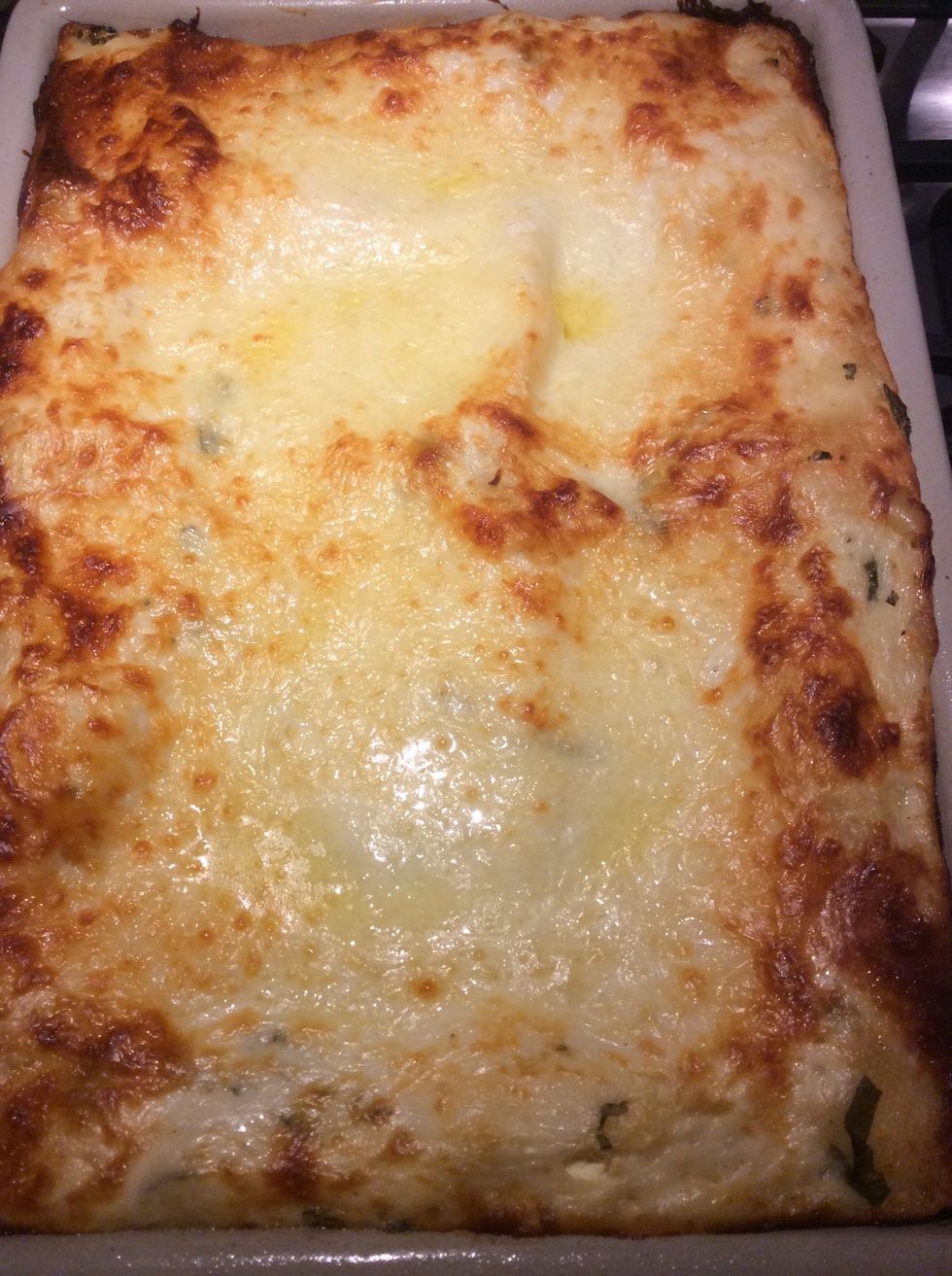 Let rest 15 minutes before cutting into this masterpiece of pasta heaven!
This will definitely feed 12 hungry people !
Bon appetite !
Thank you for viewing my White Chicken Lasagna guide. Remember to ❤️it! Please check out my other delicious guides.
6.0c Whole milk
6.0Tbsp Butter
6.0Tbsp Flour
Salt, pepper to taste
1.0Tbsp Garlic
8.0oz Fresh grated Parmesan cheese
1.0bnch Fresh basil
1.0 Box Lasagna noodles "oven ready"
1.0 Whole Rotisserie chicken
2.0lb Ricotta cheese
2.0 Eggs
Salt, pepper, garlic parsley and basil
More Parmesan cheese
Italian cheese blend for the top
Joseph Feiertag
A career pastry chef. My favorite dessert is creme brûlée. I love making anything with chocolate, blueberries, maple syrup or anything flavored with bourbon!
Northeast, Pennsylvania USA