How to make white chocolate ginger cookies 1-1 unit 2
Make White Chocolate Ginger Cookies 1-1 Unit 2
17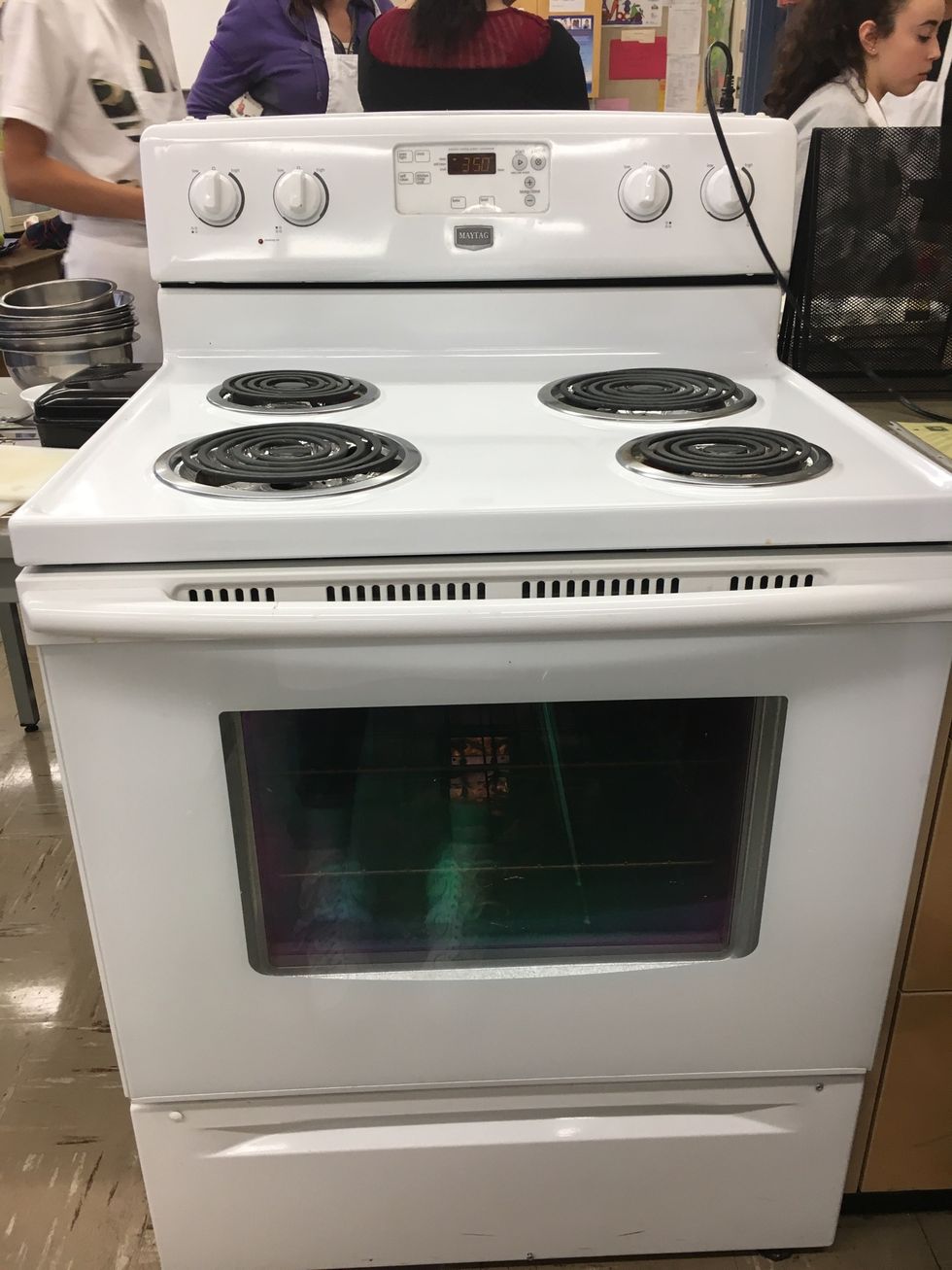 Place oven racks on 2 & 4. Preheat oven to 350 degrees F.
Mix flour, ginger, cinnamon, baking soda, nutmeg and salt in a medium sized bowl.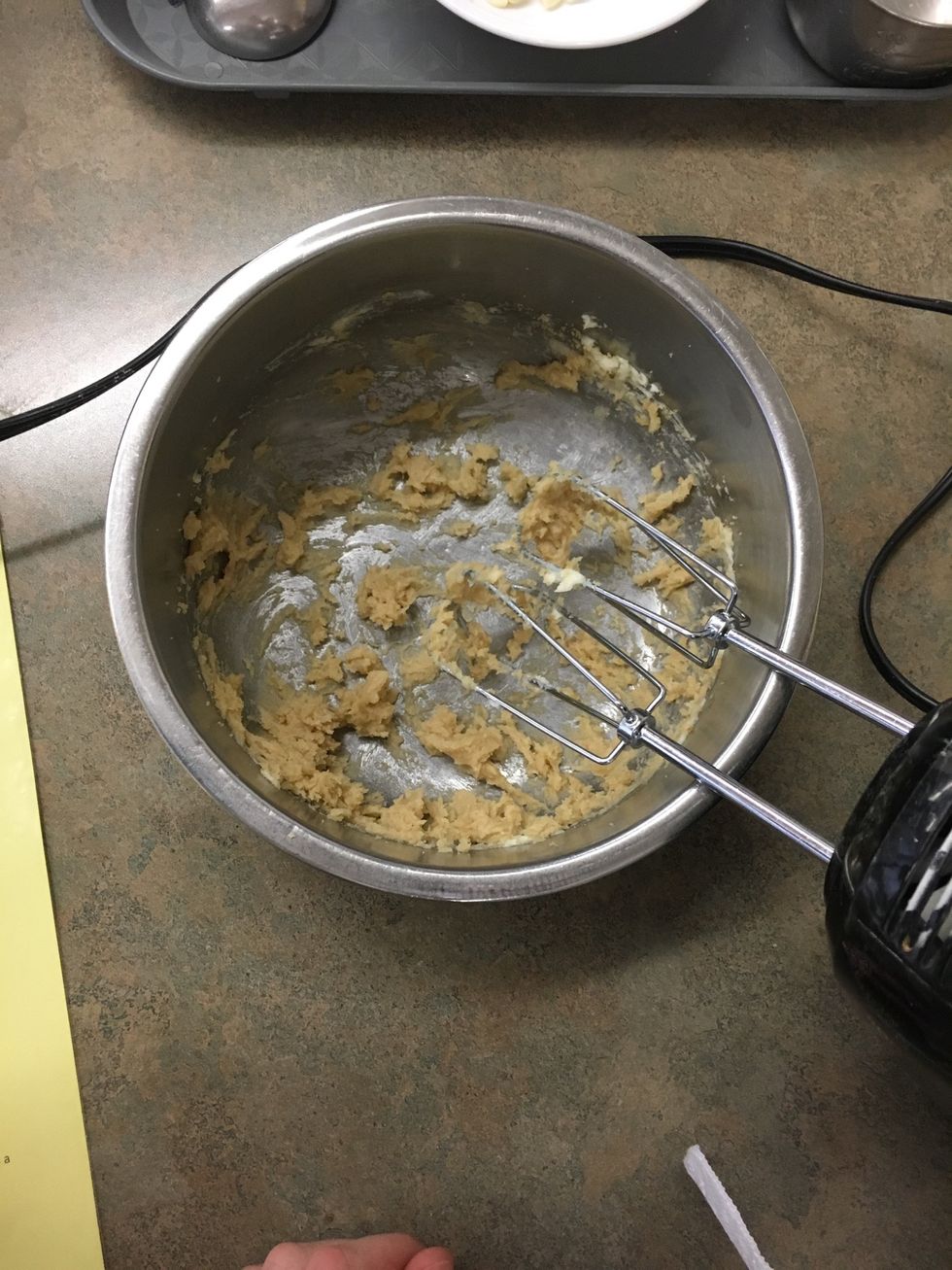 Beat butter and brown sugar in a large bowl with electric mixer on medium speed until light and fluffy.
Press dough into a ball and wrap in plastic wrap. Place ball in freezer for 10-15 minutes.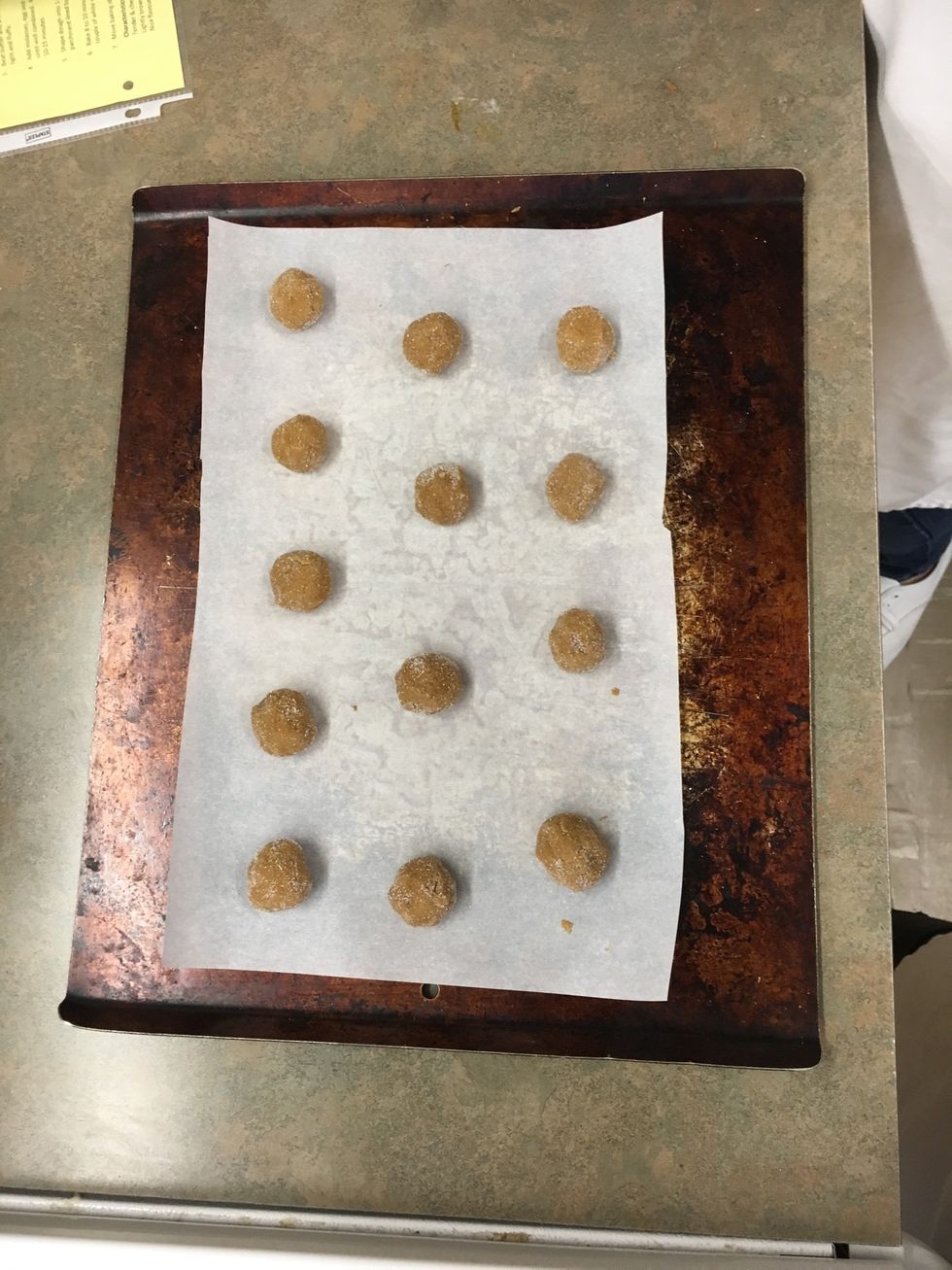 Shape dough into 1 inch balls. Roll in granulated sugar. Place 2 inches apart on parchment lined baking sheet.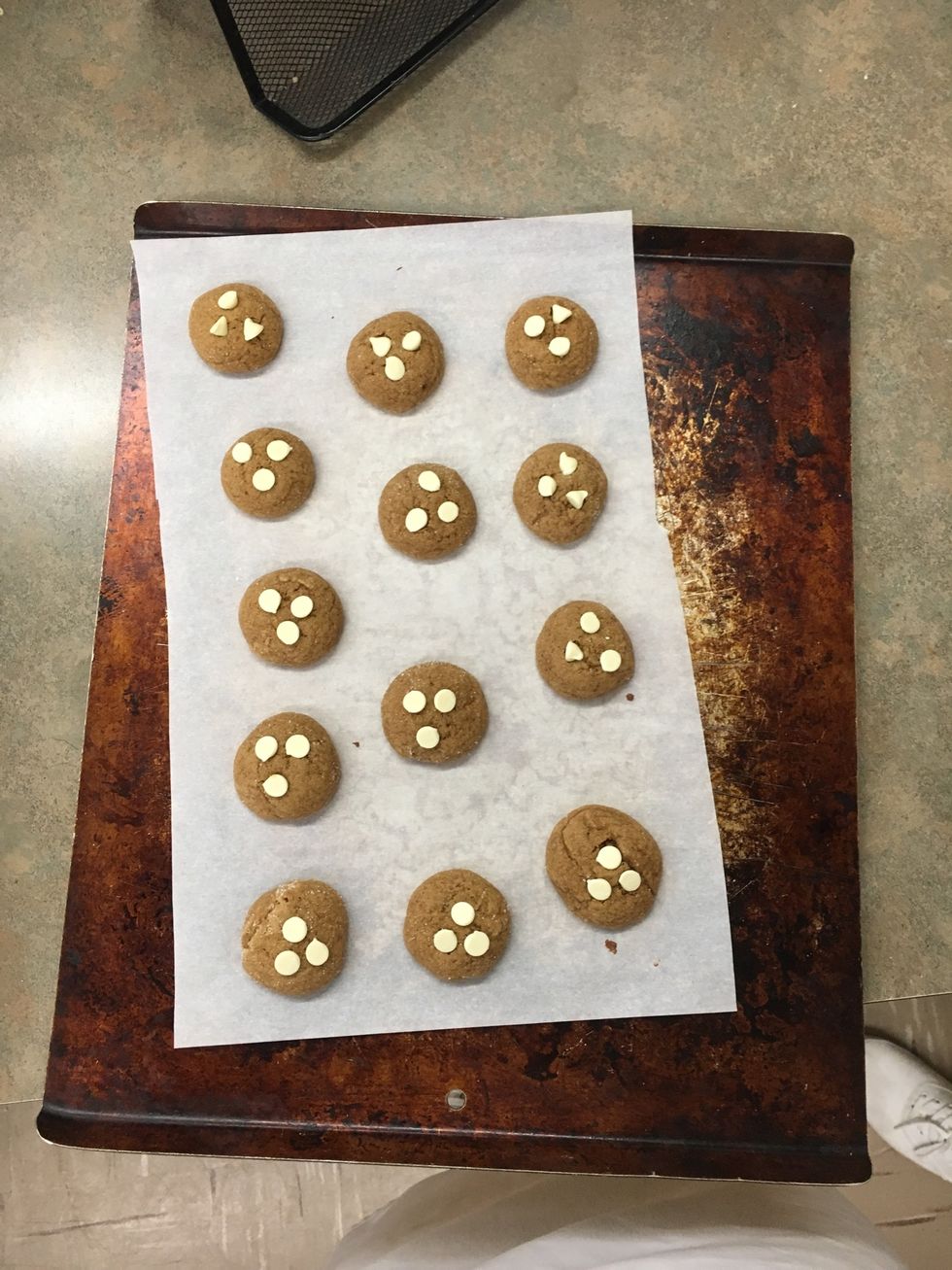 Bake 8-10 minutes or until edges of cookies just begun to brown. Immediately press a couple of white chocolate chips into the centre of each cookie.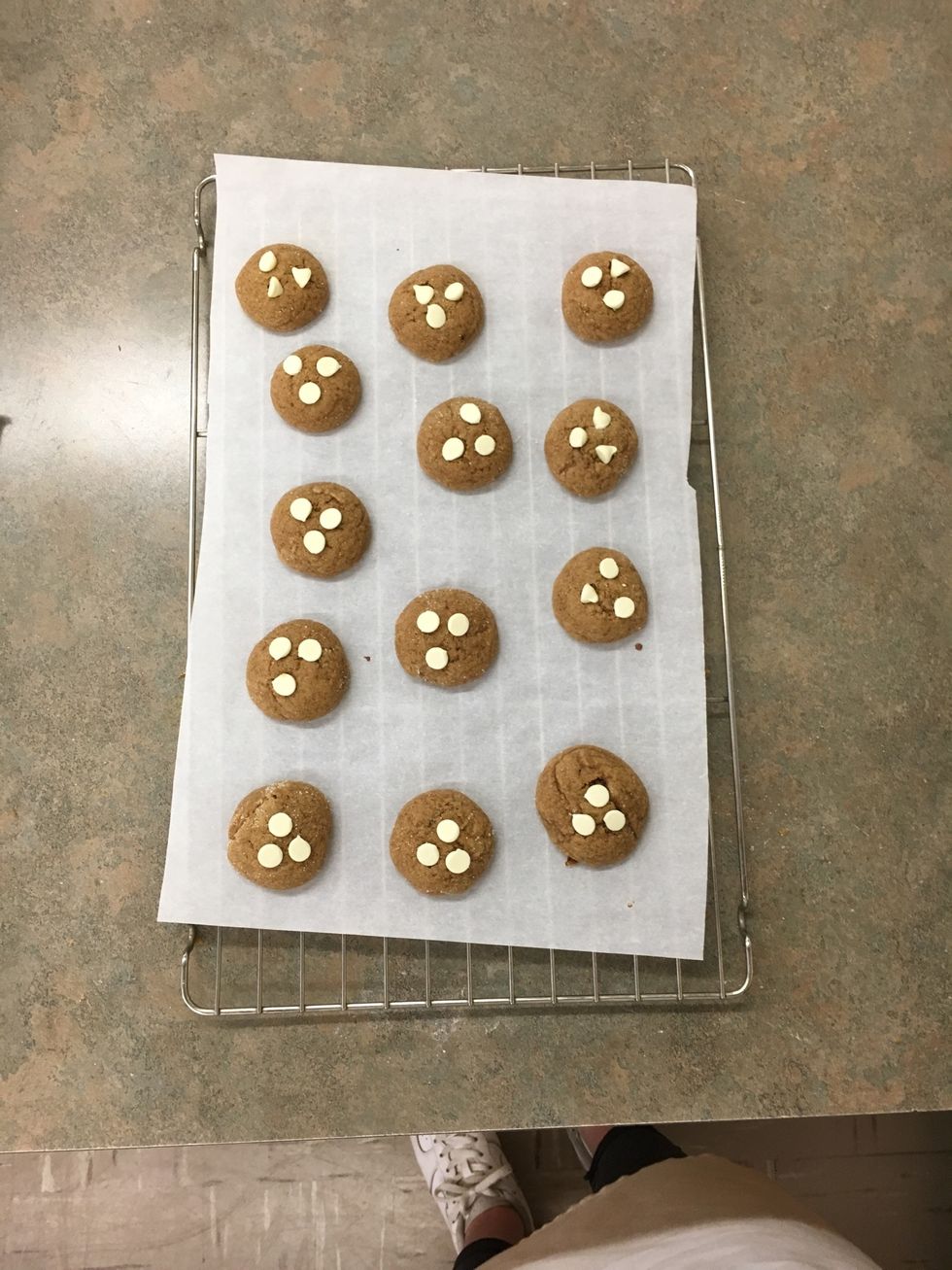 Move baking sheet to wire rack; cool completely.
Enjoy!
150.0ml Flour
1.5ml Ginger, ground
1.0ml Cinnamon, ground
1.0ml Baking soda
1.0pch Ground nutmeg
1.0pch Salt
30.0ml Room temp. butter
30.0ml Firmly packed brown sugar
20.0ml Molasses
1/2ml Egg
1.0ml Vanilla extract
1.0pch Granulated sugar
3.0 White chocolate chips
Medium bowl
Wooden spoon
Electric mixer
Large bowl
Plastic wrap
Parchment paper
Cookie sheet
Cooling rack