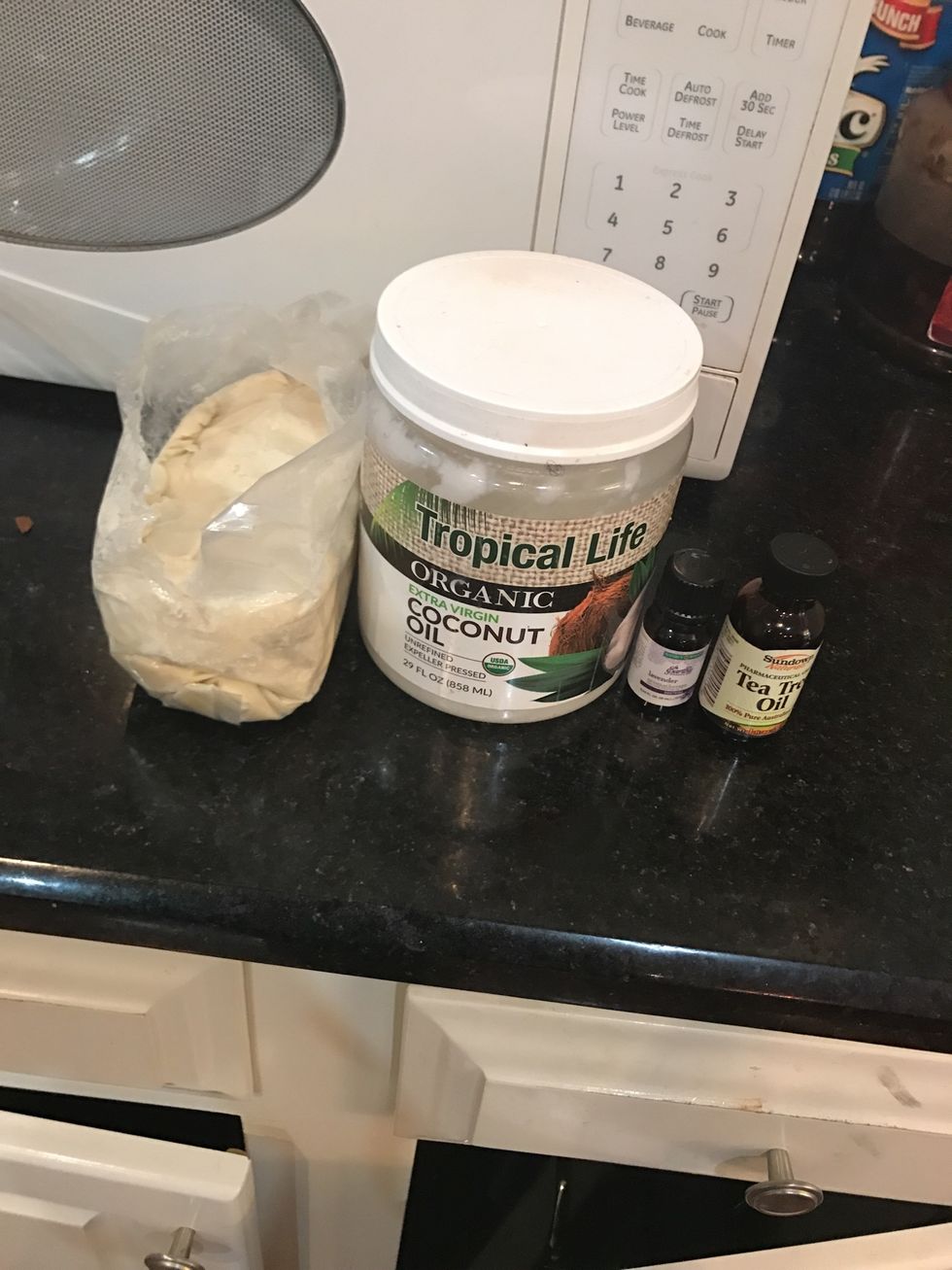 Gather all your ingredients. For my oils I will be using coconut, lavender, and tea tree oil
If your shea butter is too hard (like mine was) you can grab some hot water and put it underneath the bowl with shea butter. This will melt it a bit.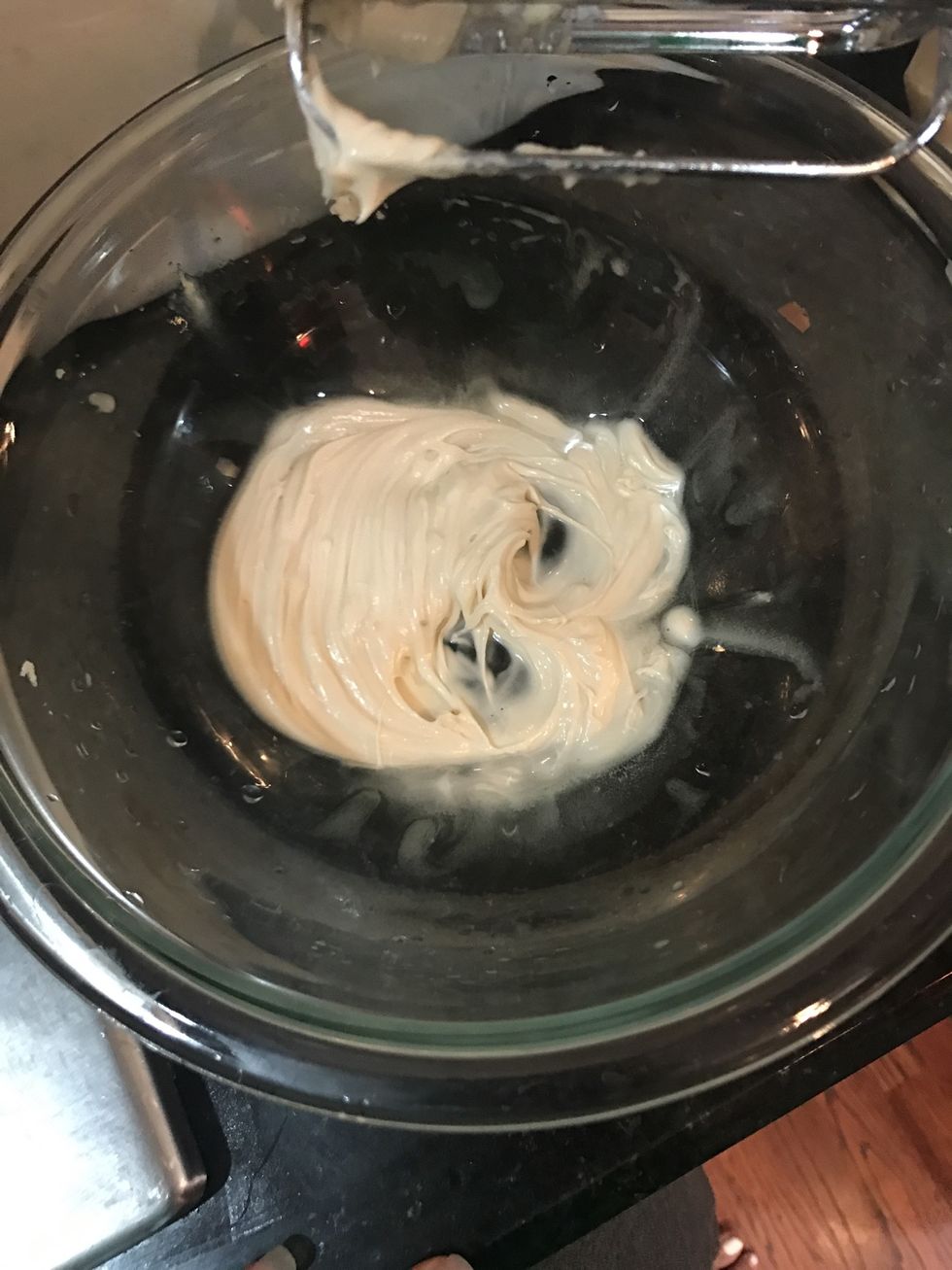 Blend the shea butter out until smooth.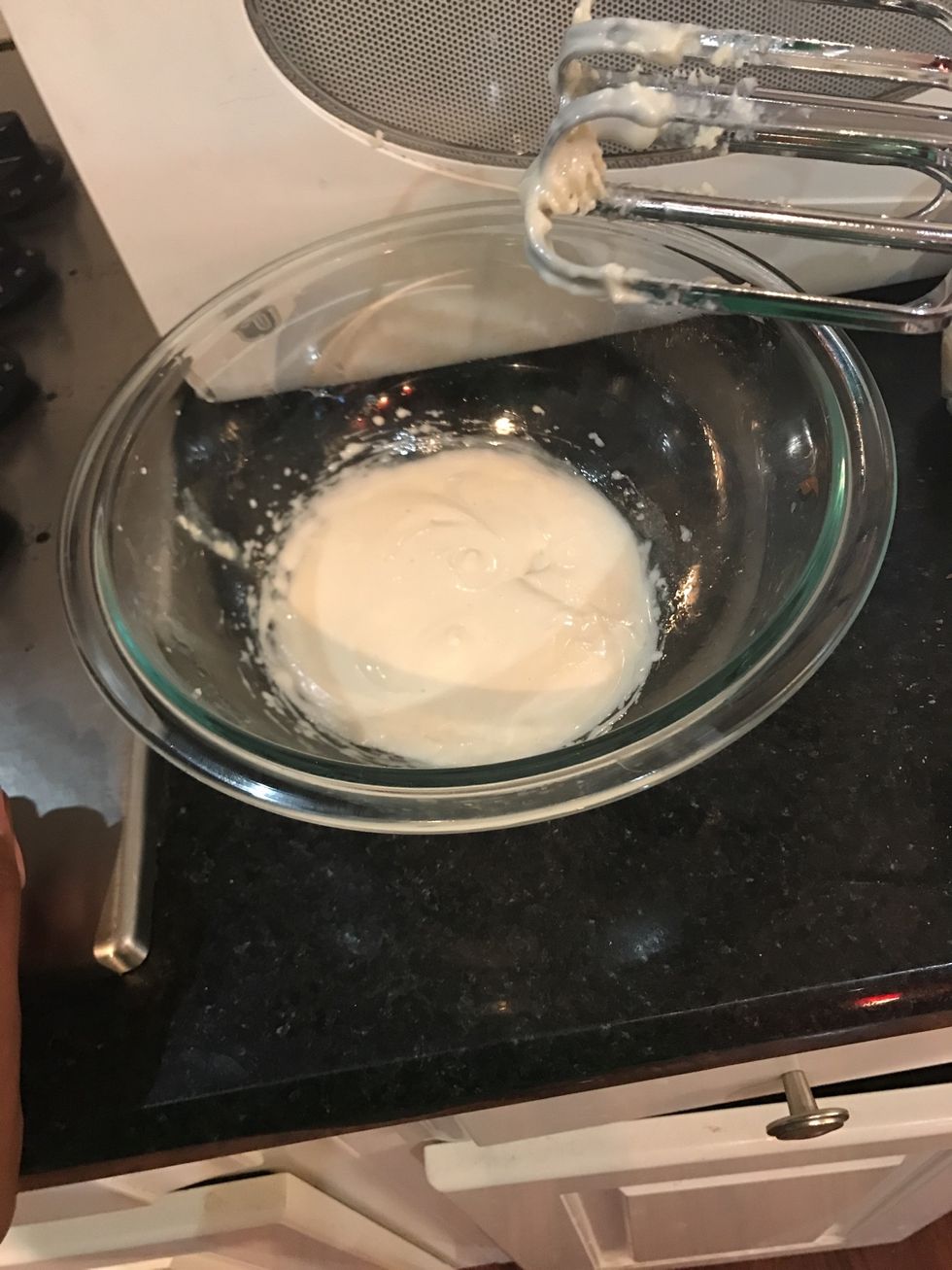 Add about a spoonful of coconut oil, 3-5 drops tea tree oil, and 5-8 drops of lavender oil.
Your shea mixture will be a little loose if you melted it in the beginning. Stick it in the fridge for about 5-10 mins to solidify it again.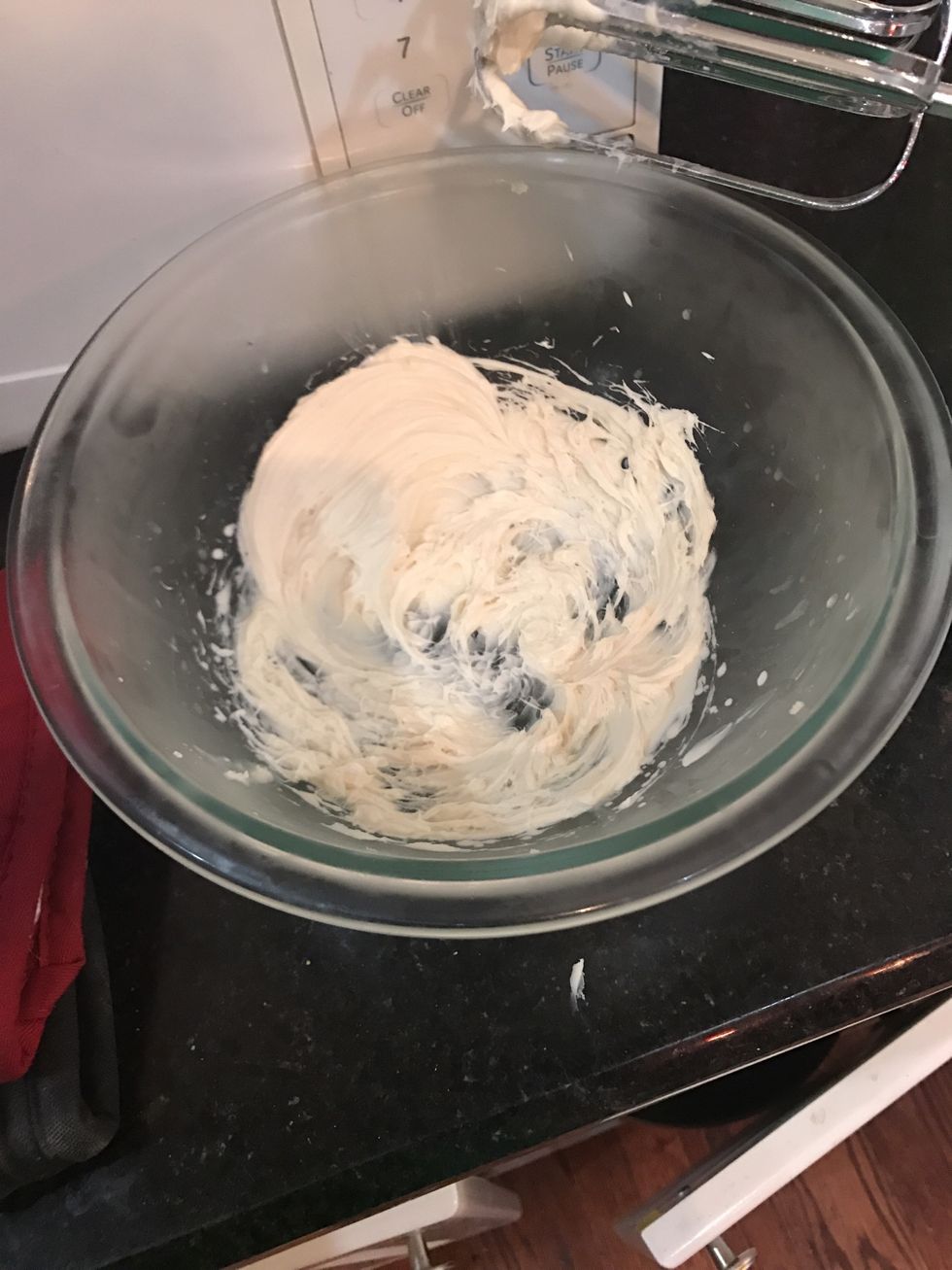 Mix the butter once more until it is whipped to your liking.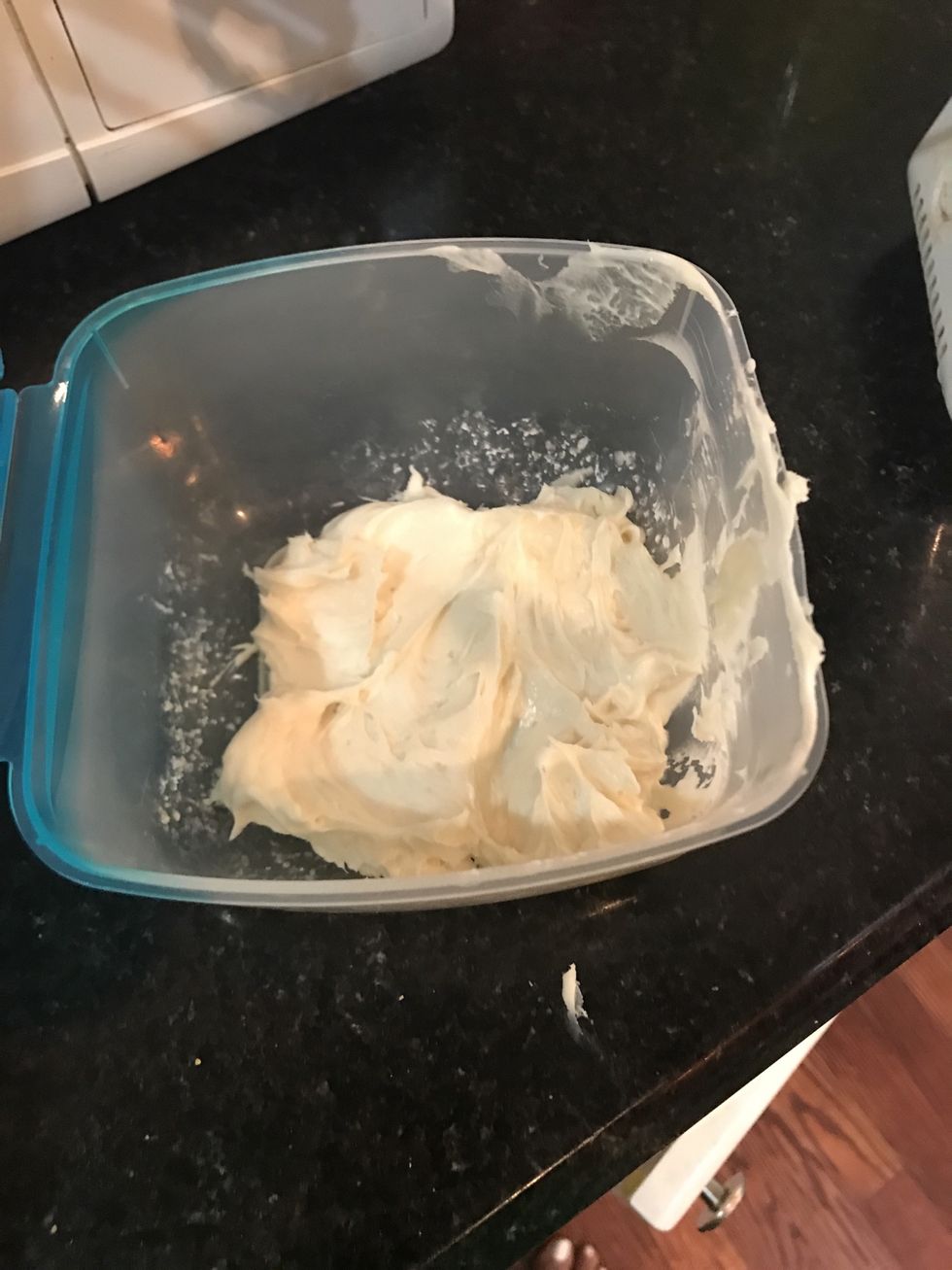 Put butter in a container and use for your hair or skin. Enjoy!
Shea butter
Essential oils