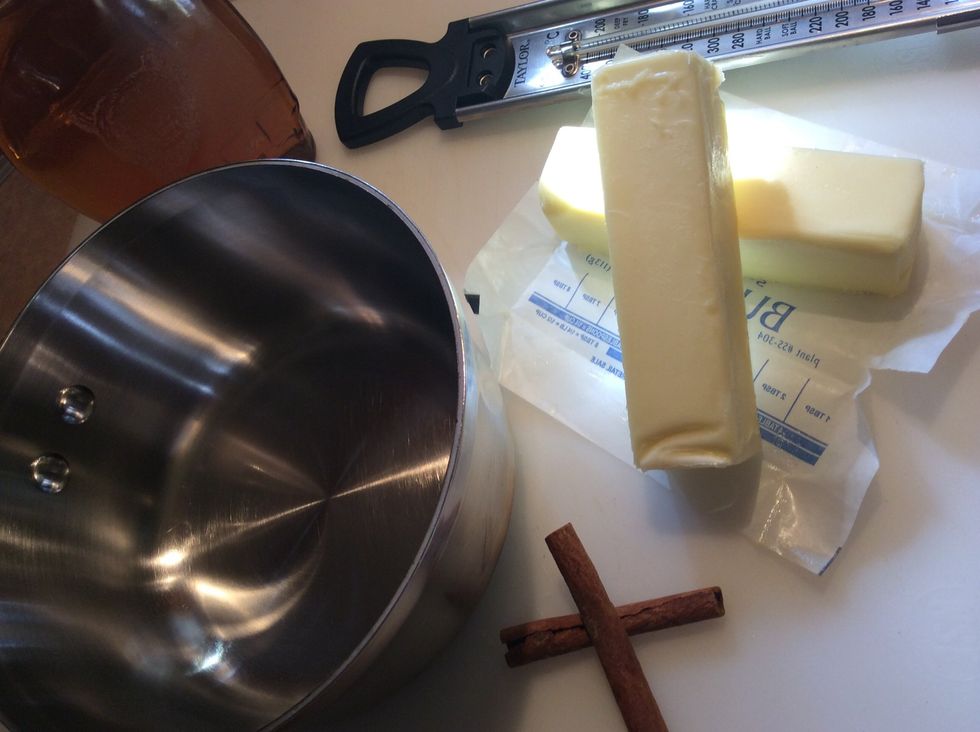 Gathered ingredients.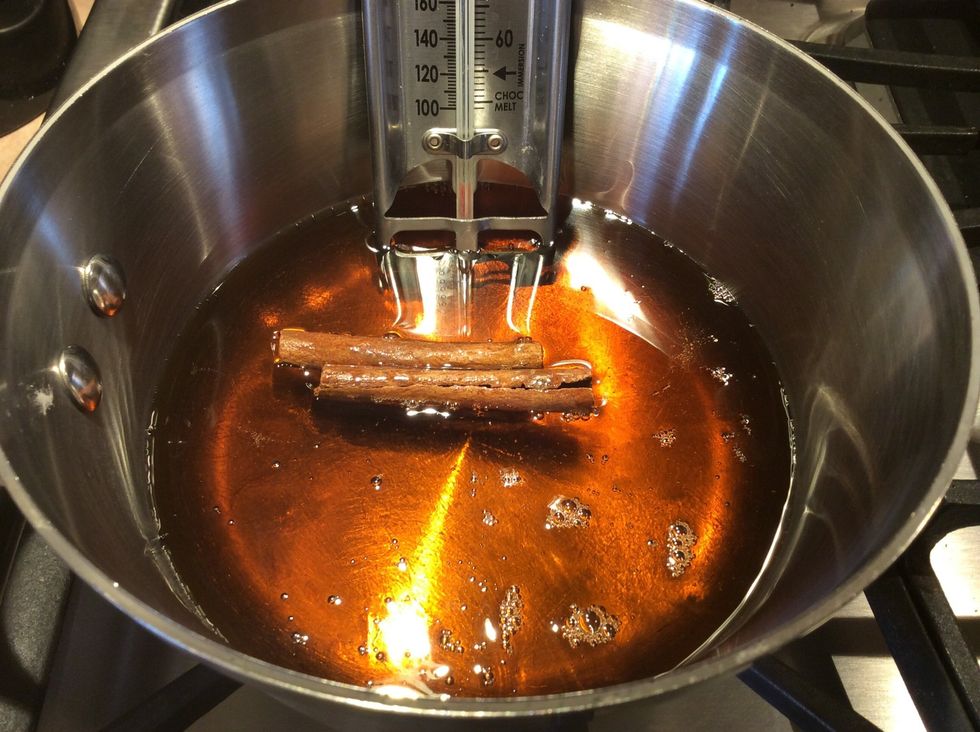 Place pure maple syrup and cinnamon sticks in sauce pan. Attach the candy thermometer to the inside of the sauce pan.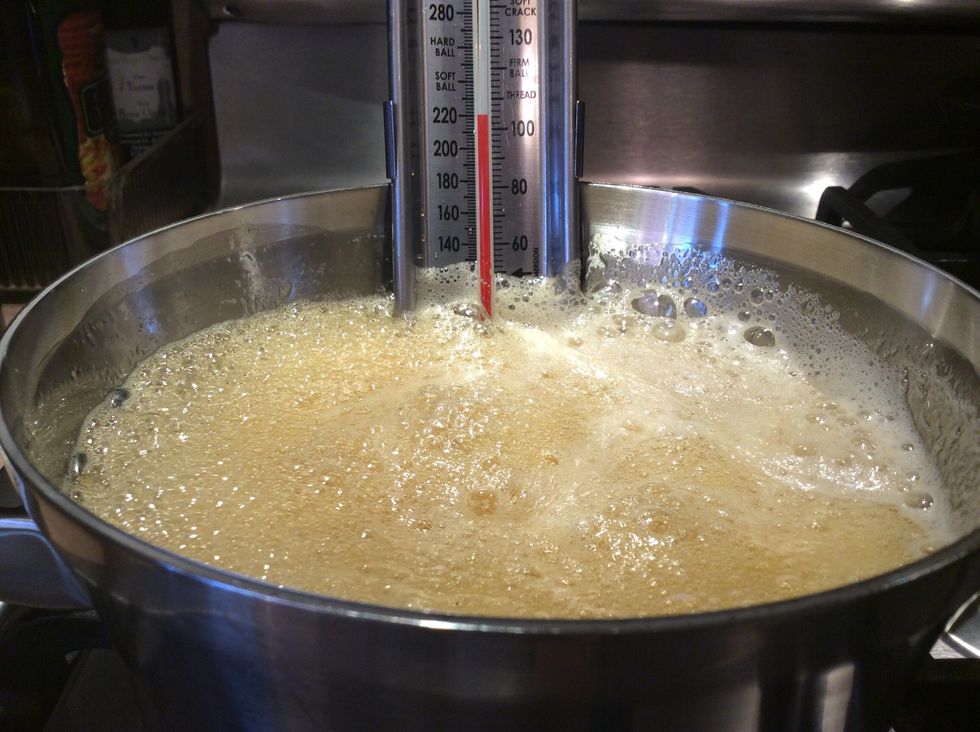 Carefully heat maple syrup to 230f (thread stage). Watch the pot, 👀 you may have to adjust the flame often. If your pot is not deep enough...it will boil over.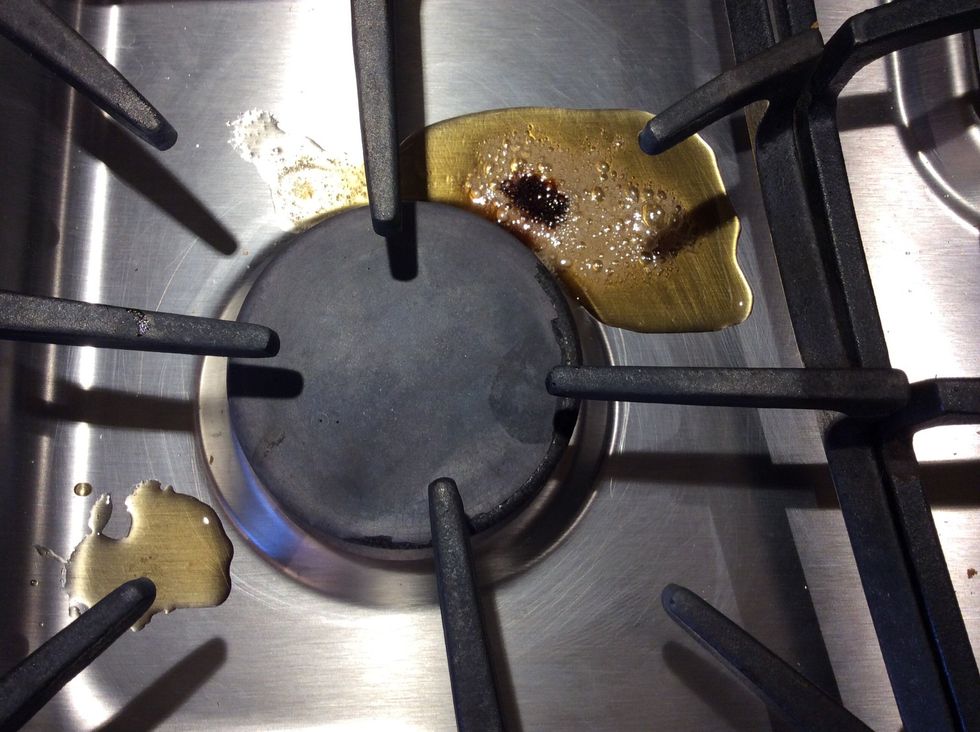 If you are not watching 👀 closely, this is what happens ... not an easy clean up.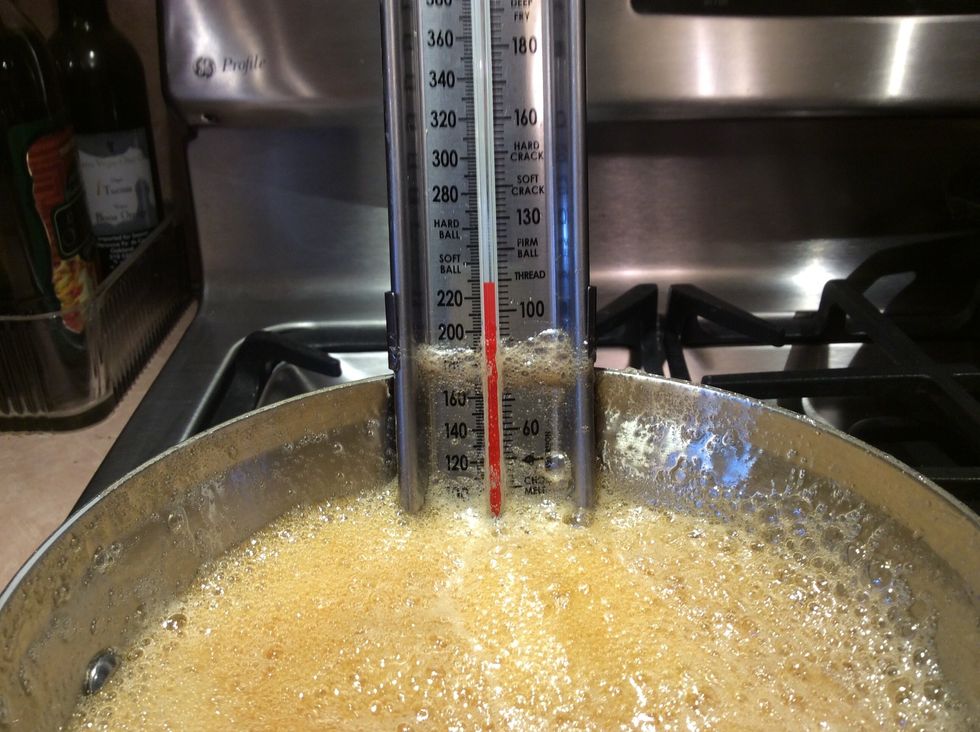 230f done!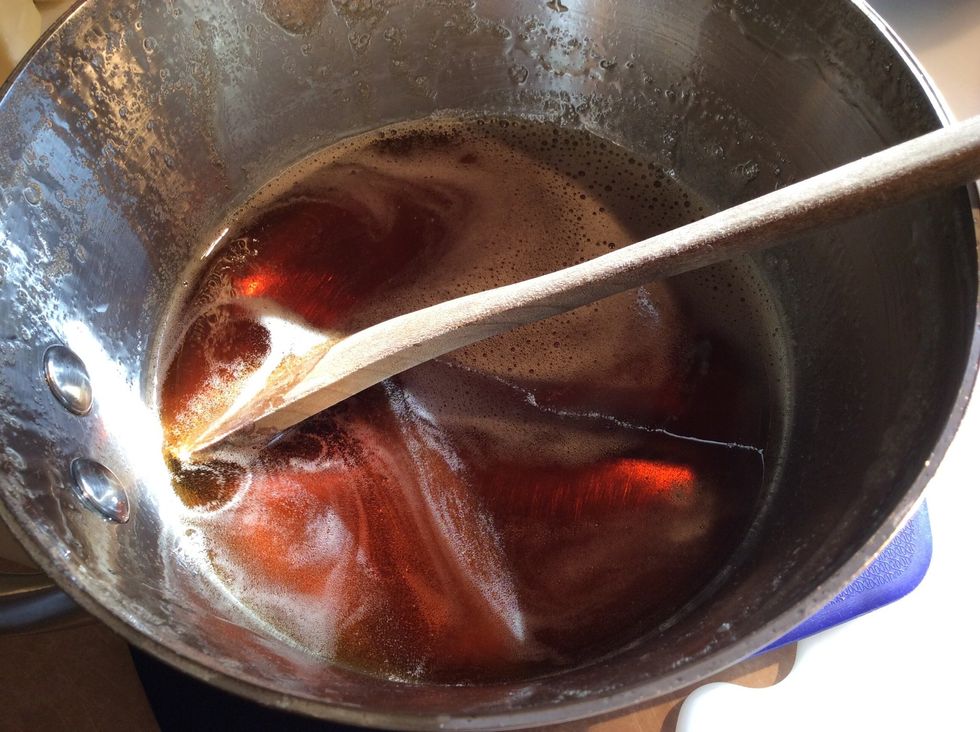 Turn off heat and remove from the stove and place on hot pad near your mixer.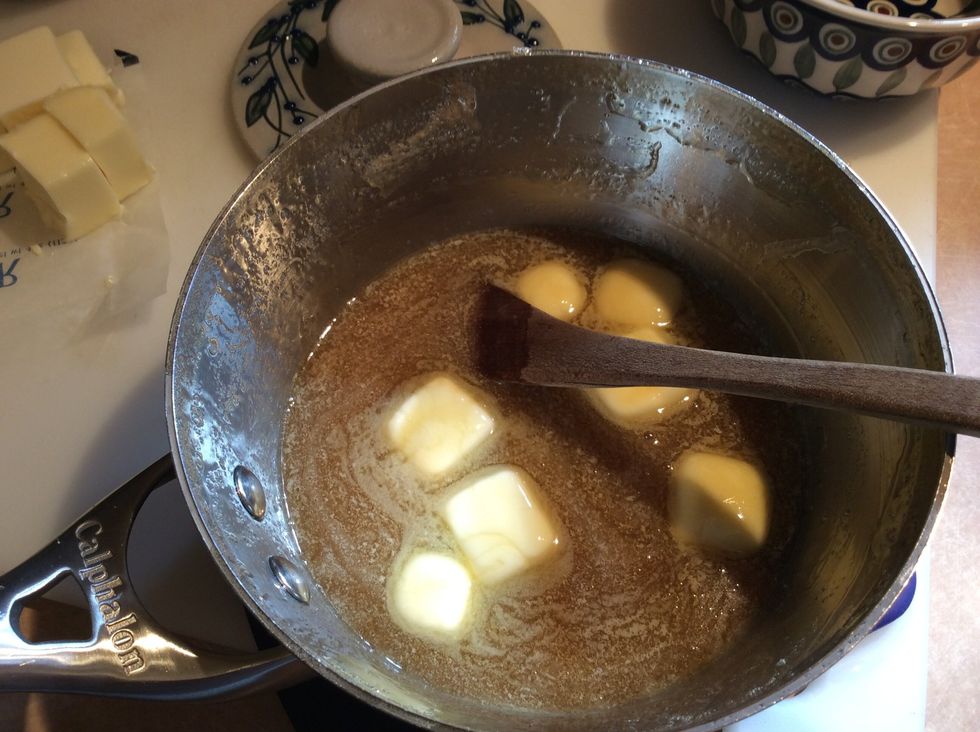 Remove and discard cinnamon sticks. Cut one stick of cold butter into pieces and add it to the hot maple syrup. Stir until melted.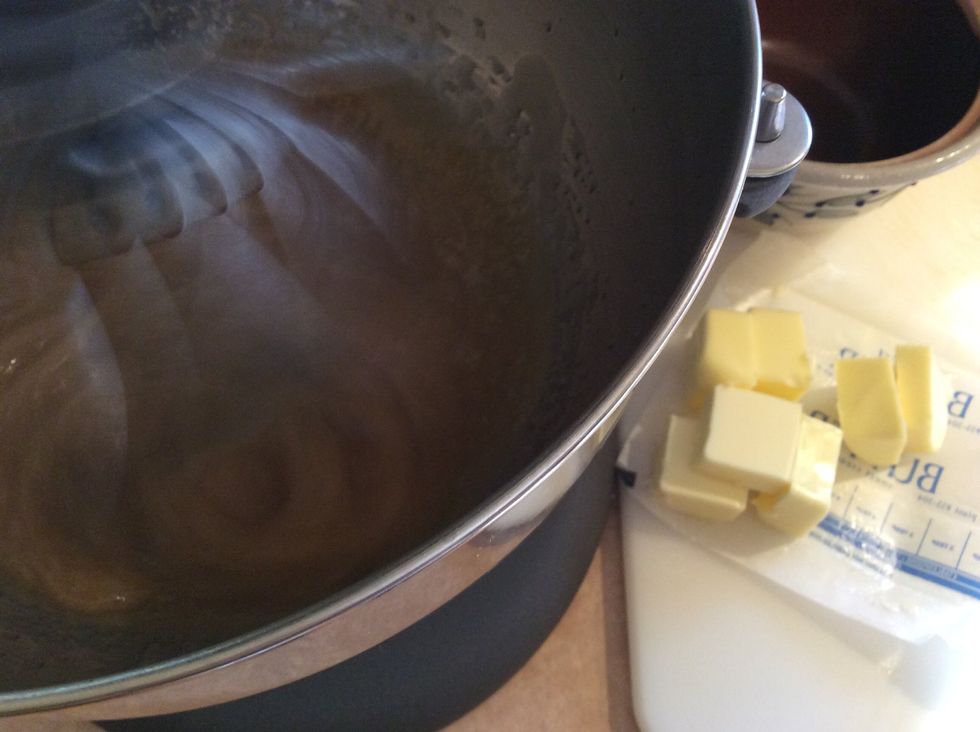 Carefully add the hot syrup butter mixture to a stand mixer. Cut the remaining cold butter into pieces. Start the mixer at medium speed; and begin to add the butter pieces one at a time.
Completely blend each piece of butter until it is dissolved before adding the next piece of butter.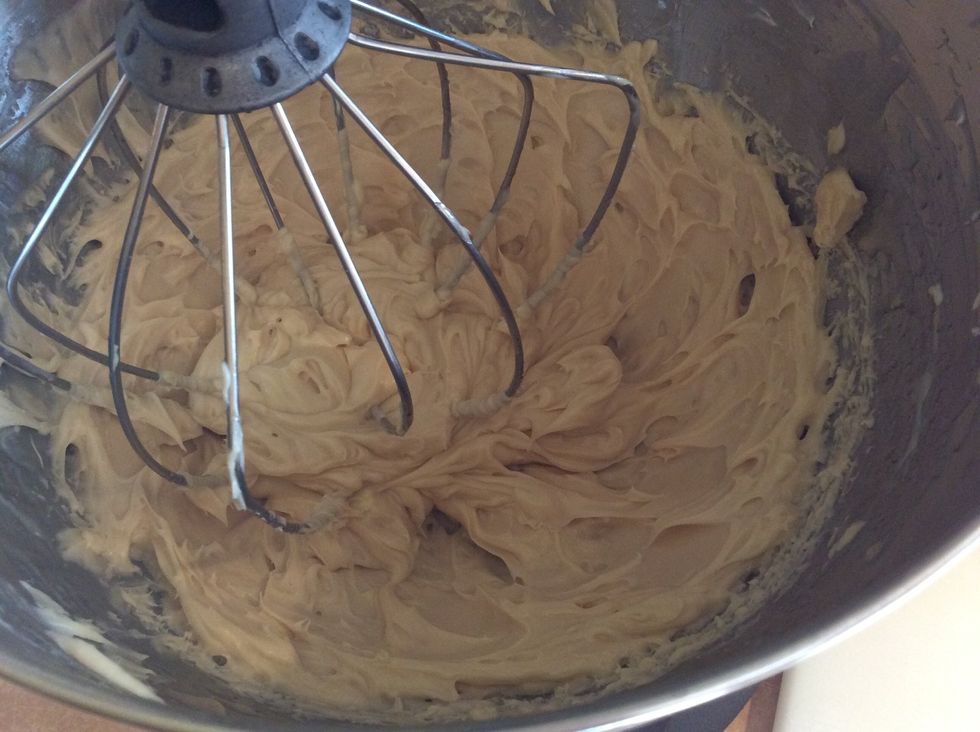 Blend thoroughly after each addition of butter. After all the butter has been add, increase speed to high and whip until it looks like soft creamy butter.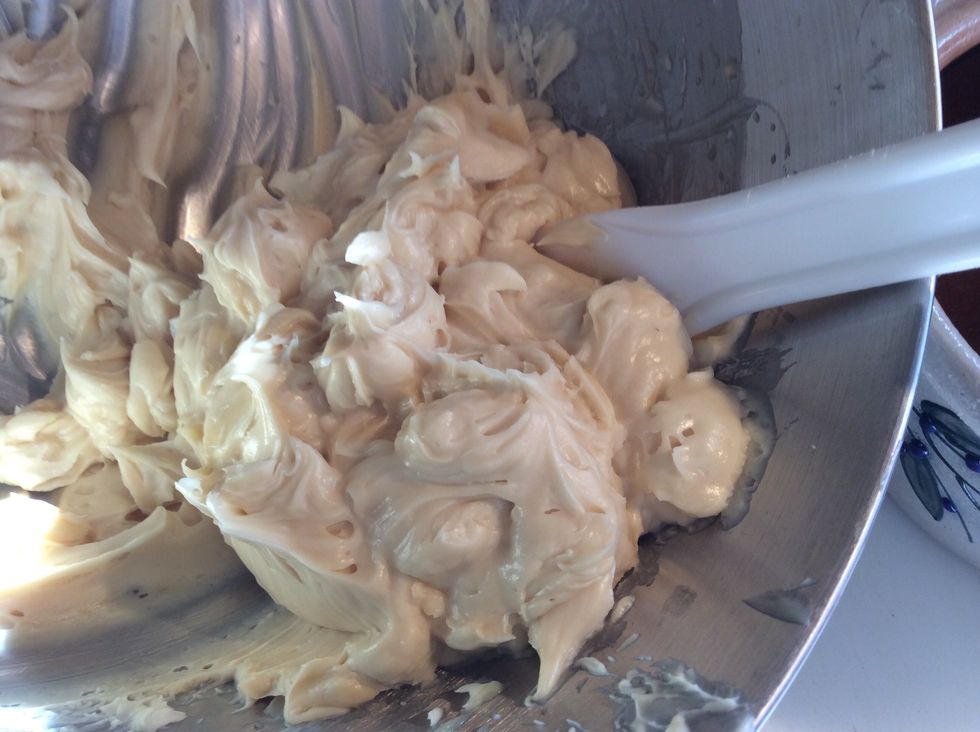 This will take about 15 minutes. Store in a container and keep in the refrigerator. This will last for several weeks. Bring to the table about an hour before you would like to enjoy this maple spread!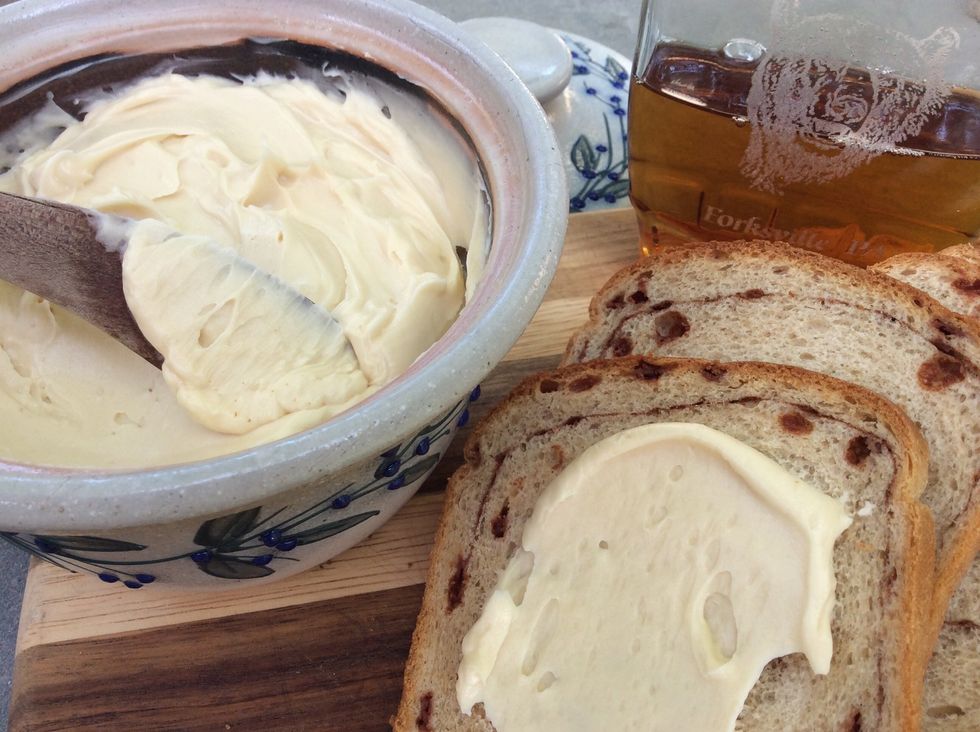 Delicious! 😊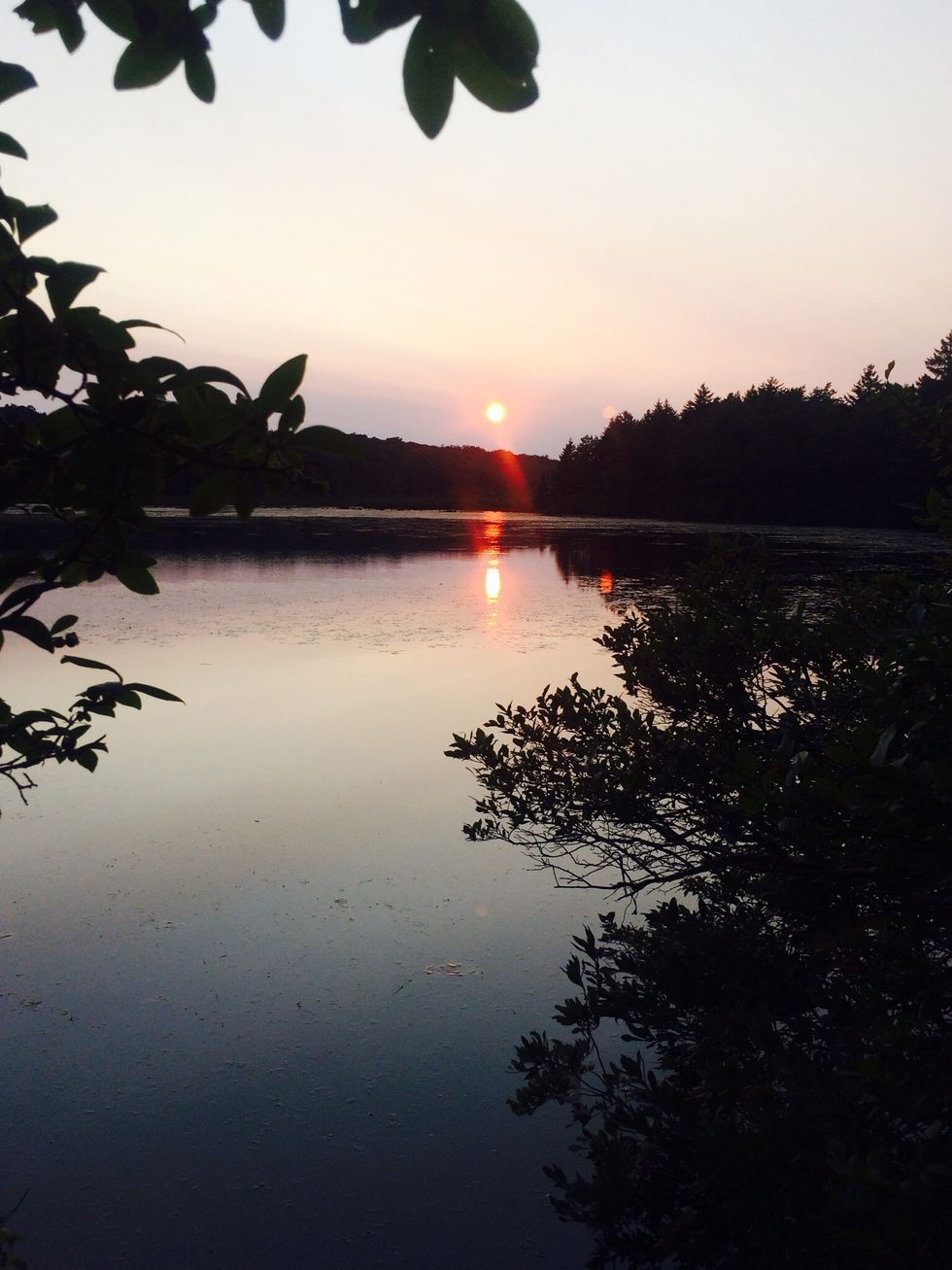 Thank you for taking the time to view my maple butter guide. Please check out and ❤️some of my other delicious guides. Enjoy😉
12.0oz Pure maple syrup*
*Special note, must be pure 100% real maple syrup
2.0 Cinnamon sticks
1/2 Sticks of Butter
Deep sauce pan
Candy thermometer
Stand mixer
Joseph Feiertag
A career pastry chef. My favorite dessert is creme brûlée. I love making anything with chocolate, blueberries, maple syrup or anything flavored with bourbon!
Northeast, Pennsylvania USA