I'll be showing you how to make these cards which help you when you're bored.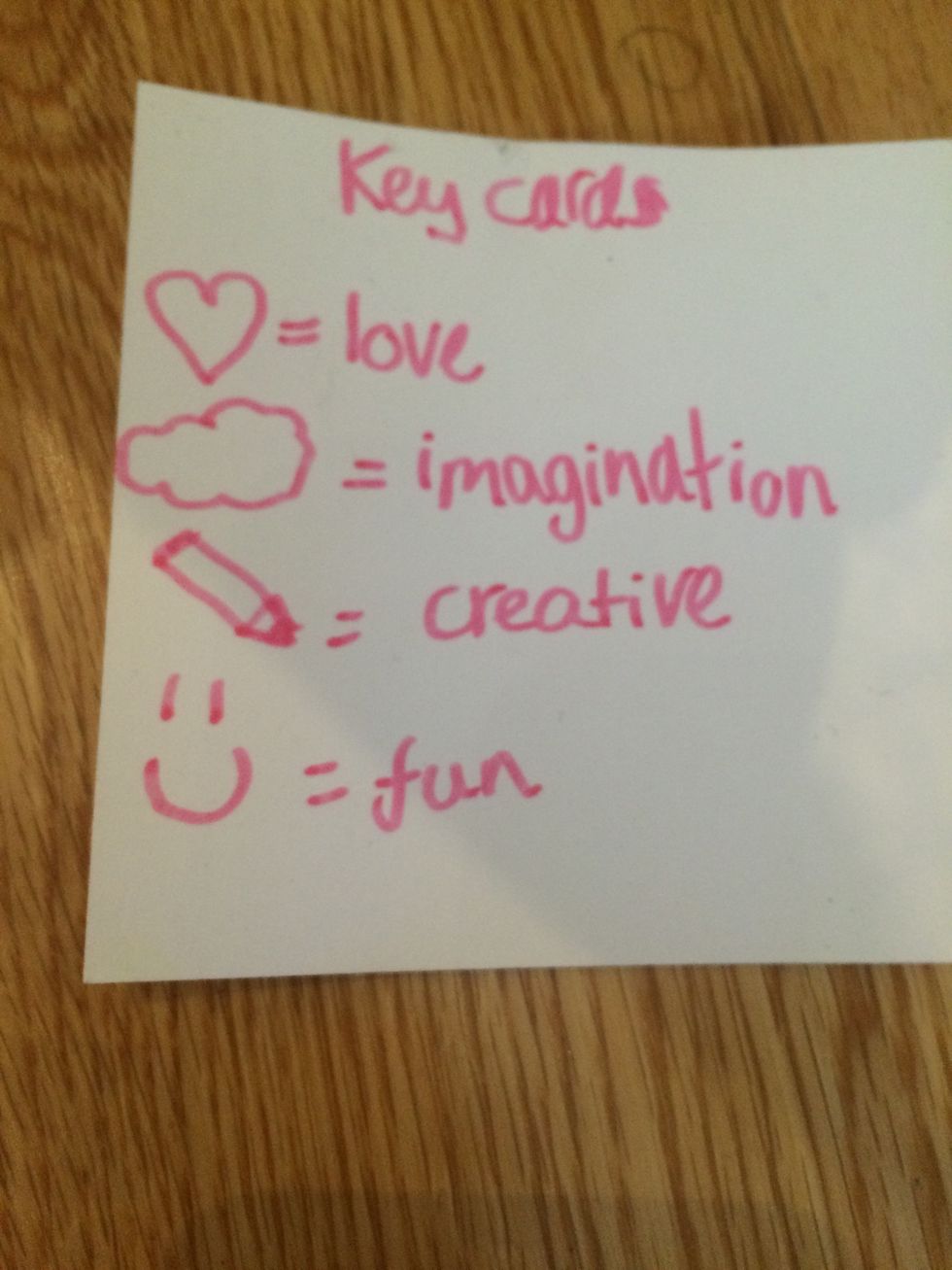 Firstly make a key for your cards- draw a symbol with what it represents. If you want you can copy mine or do your own.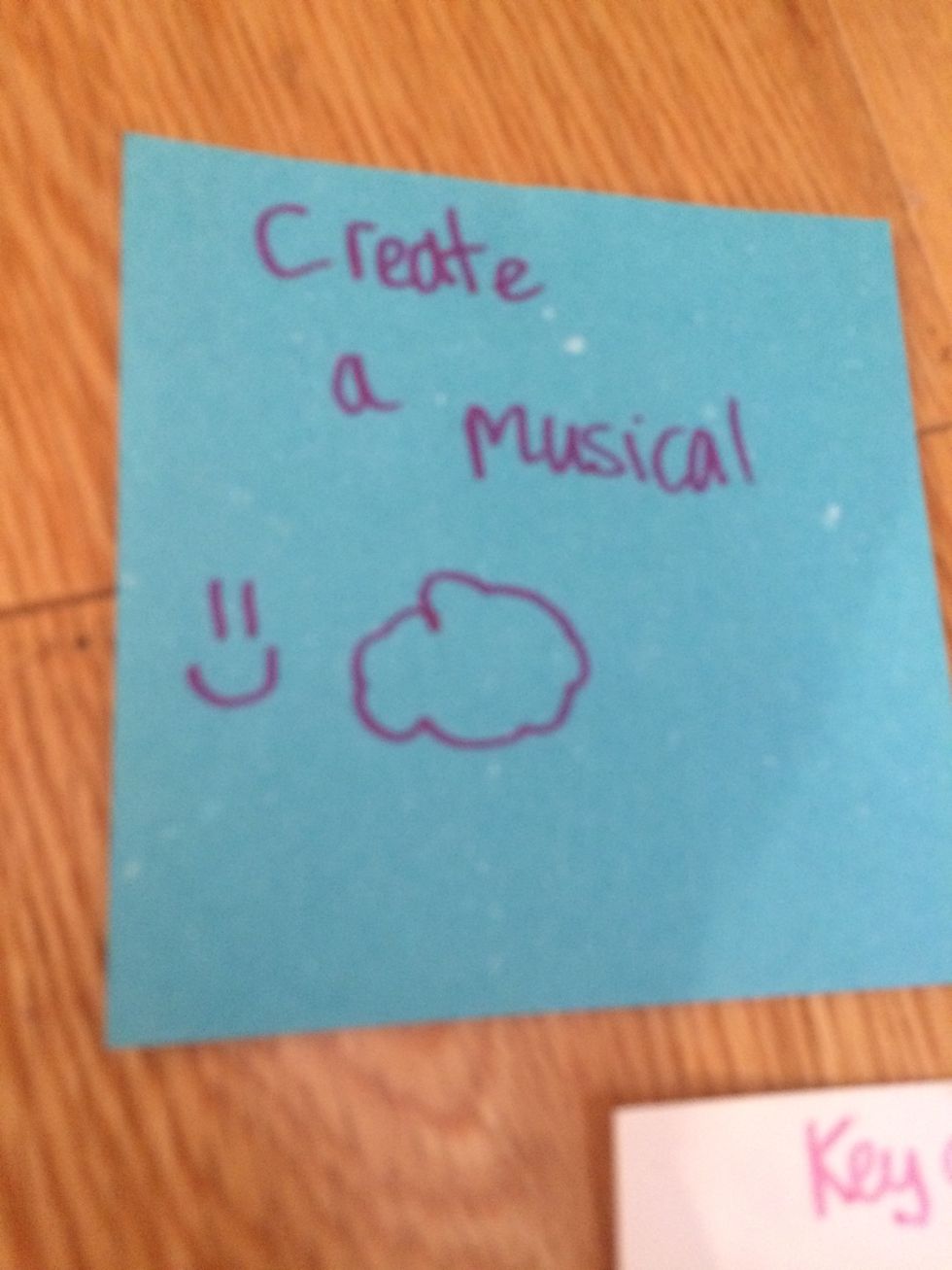 Then on another piece of paper/card write some thing you can do ex. Create a musical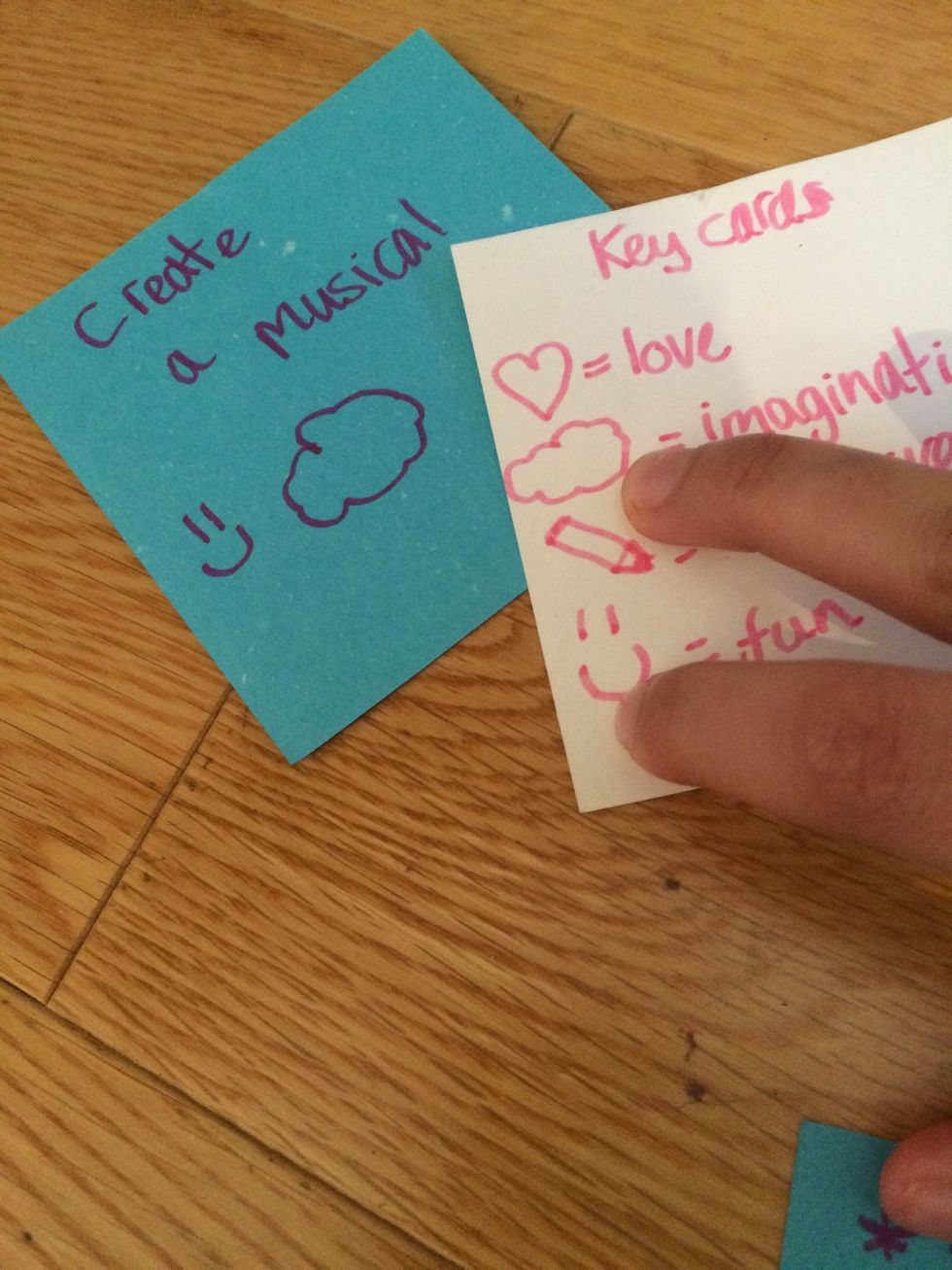 Then on your key card see what symbol refers to that then draw it below. Ex. Fun and imagination = 😀 and 💭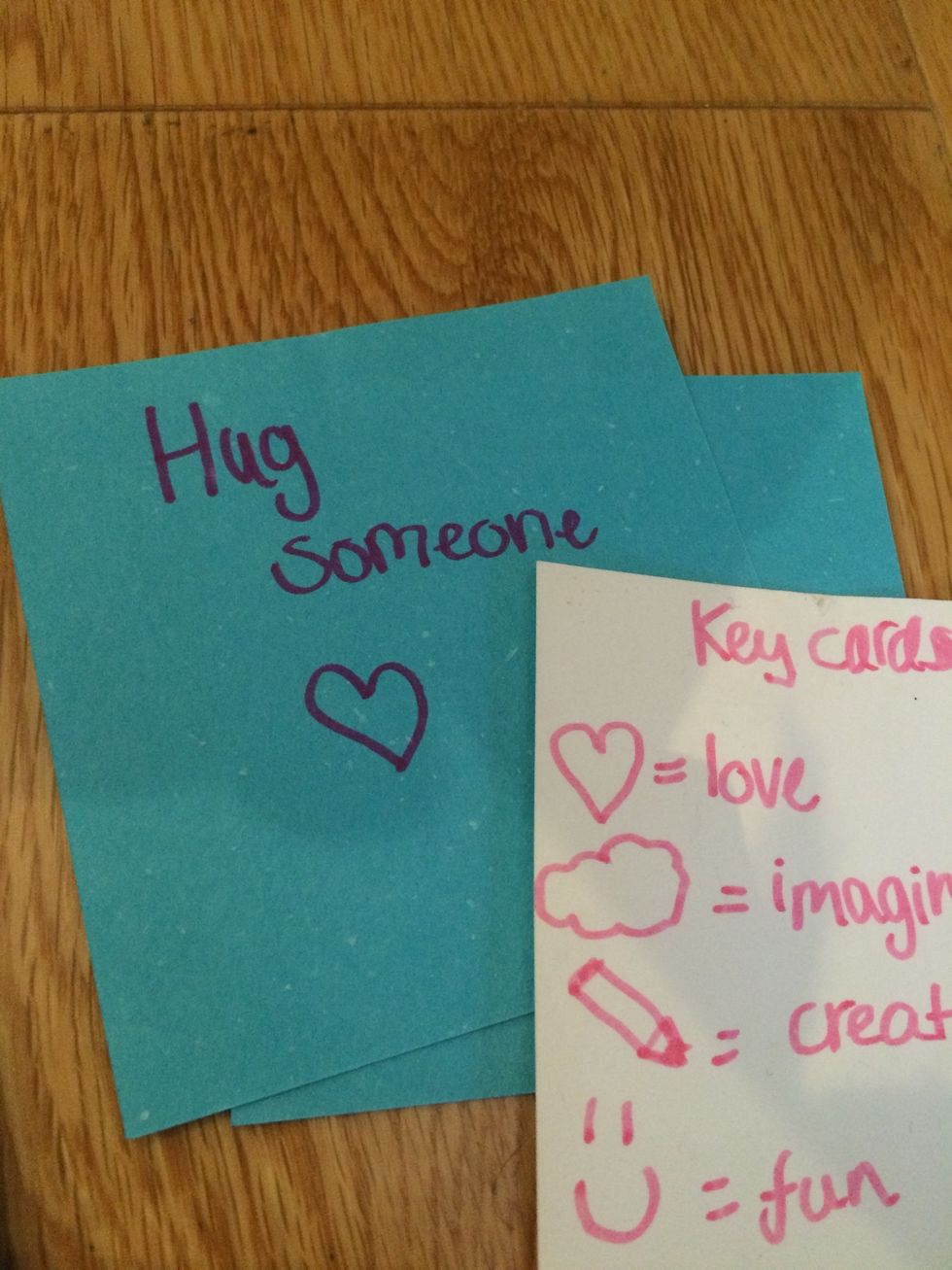 Add more and more...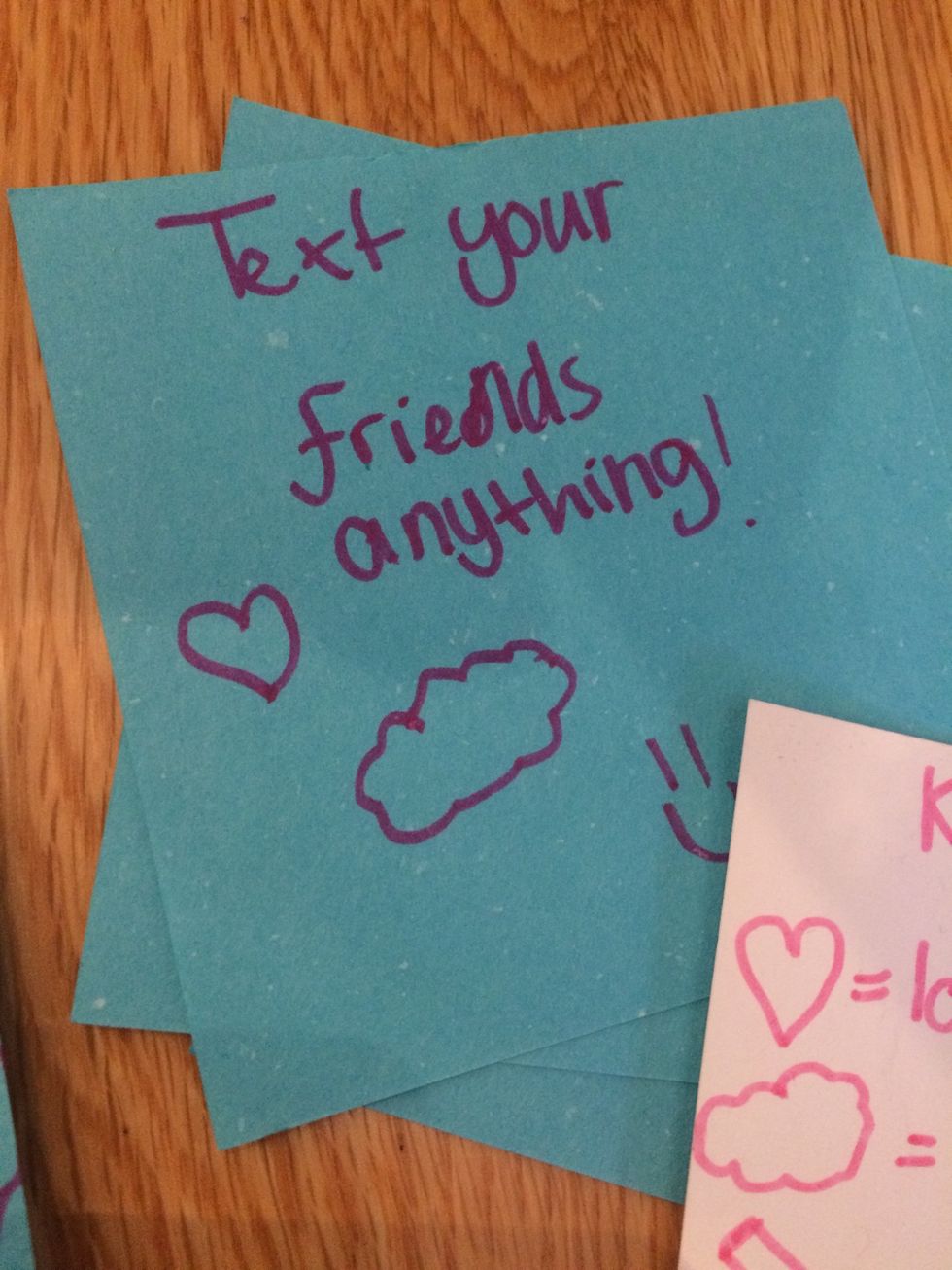 And there! You'll never be bored again.
Please request below! ~Nika❤️