How to make western style omelette
I was really craving this one day and decided to make one. Yum! This takes about 5 min prep time and 5 min cook time.
4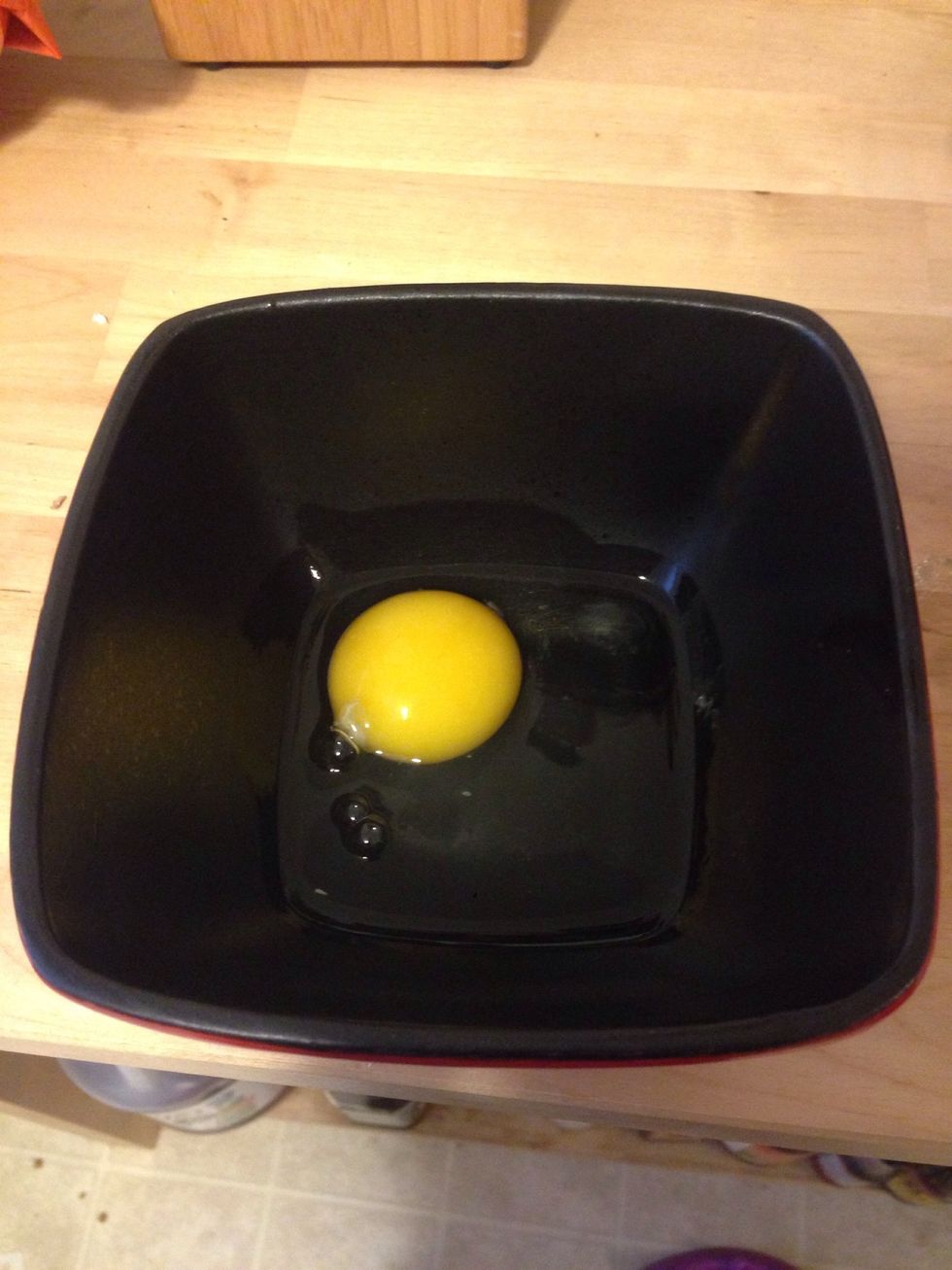 Add your egg to a bowl.
Scramble the egg with a fork. It works better than a whisk. I promise.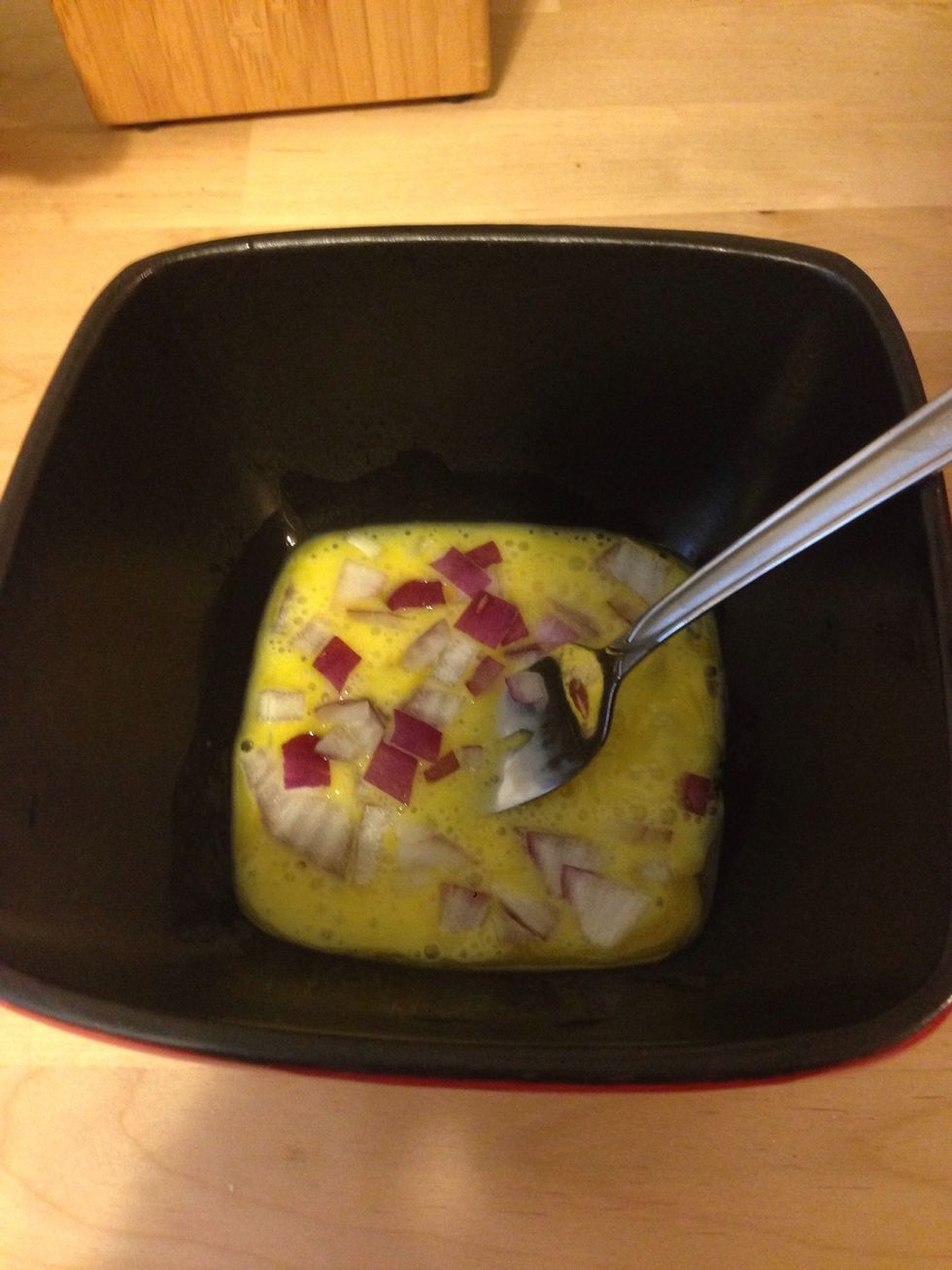 Chop and add 1/4 onion to the mixture.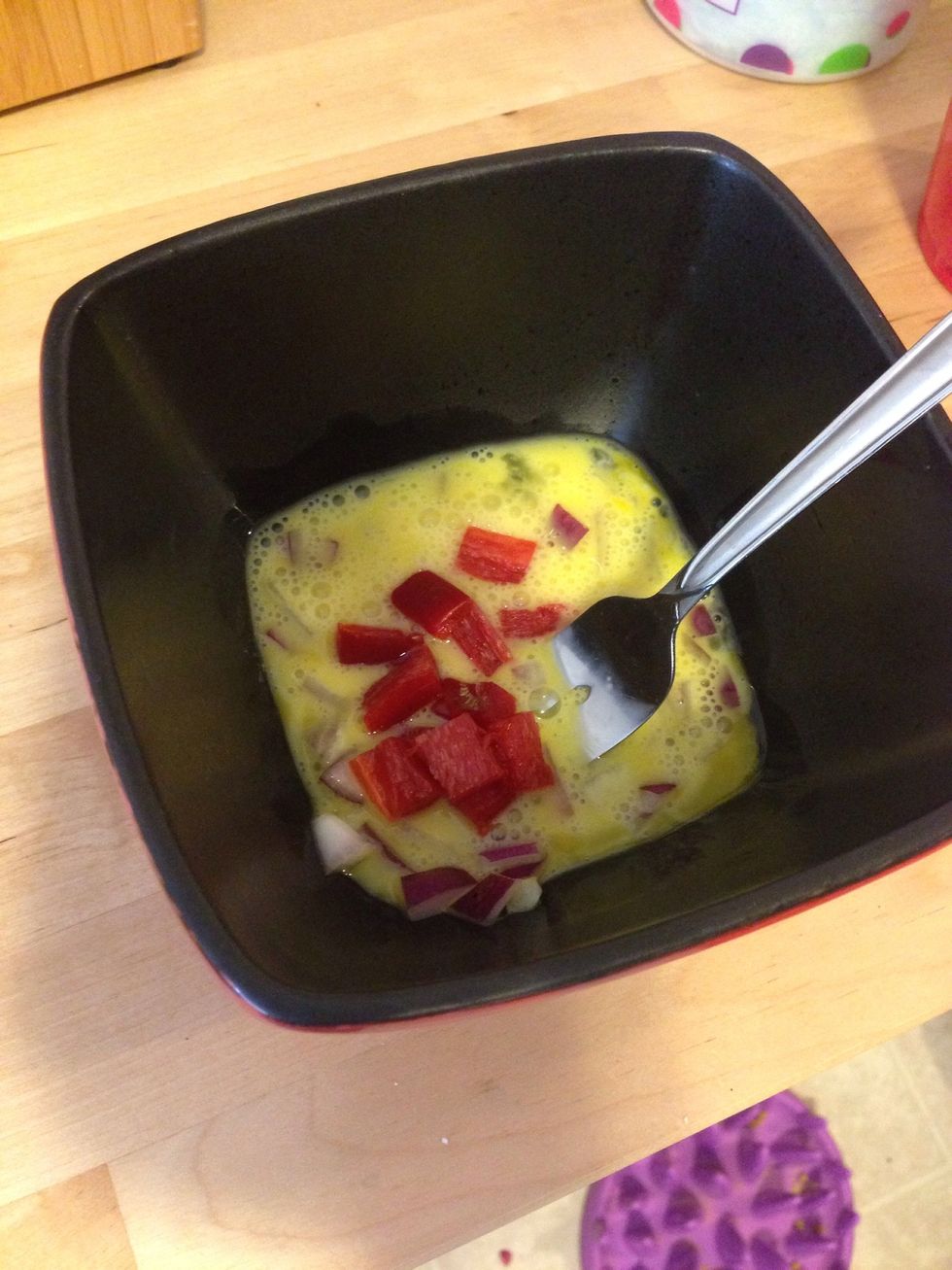 Chop and add 1/8 of a bell pepper to the mixture.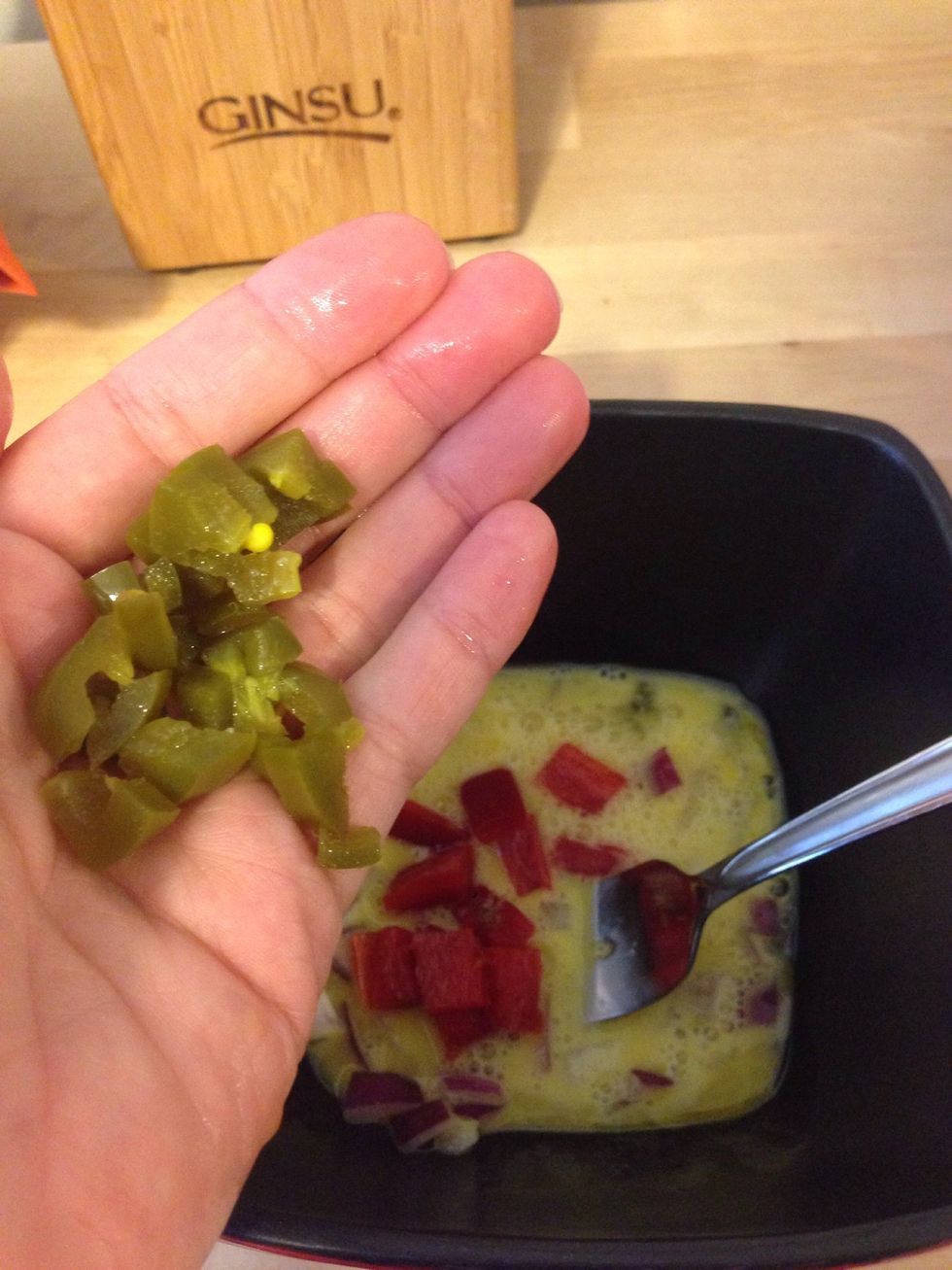 Chop and add 4 jalapeño slices to the mixture.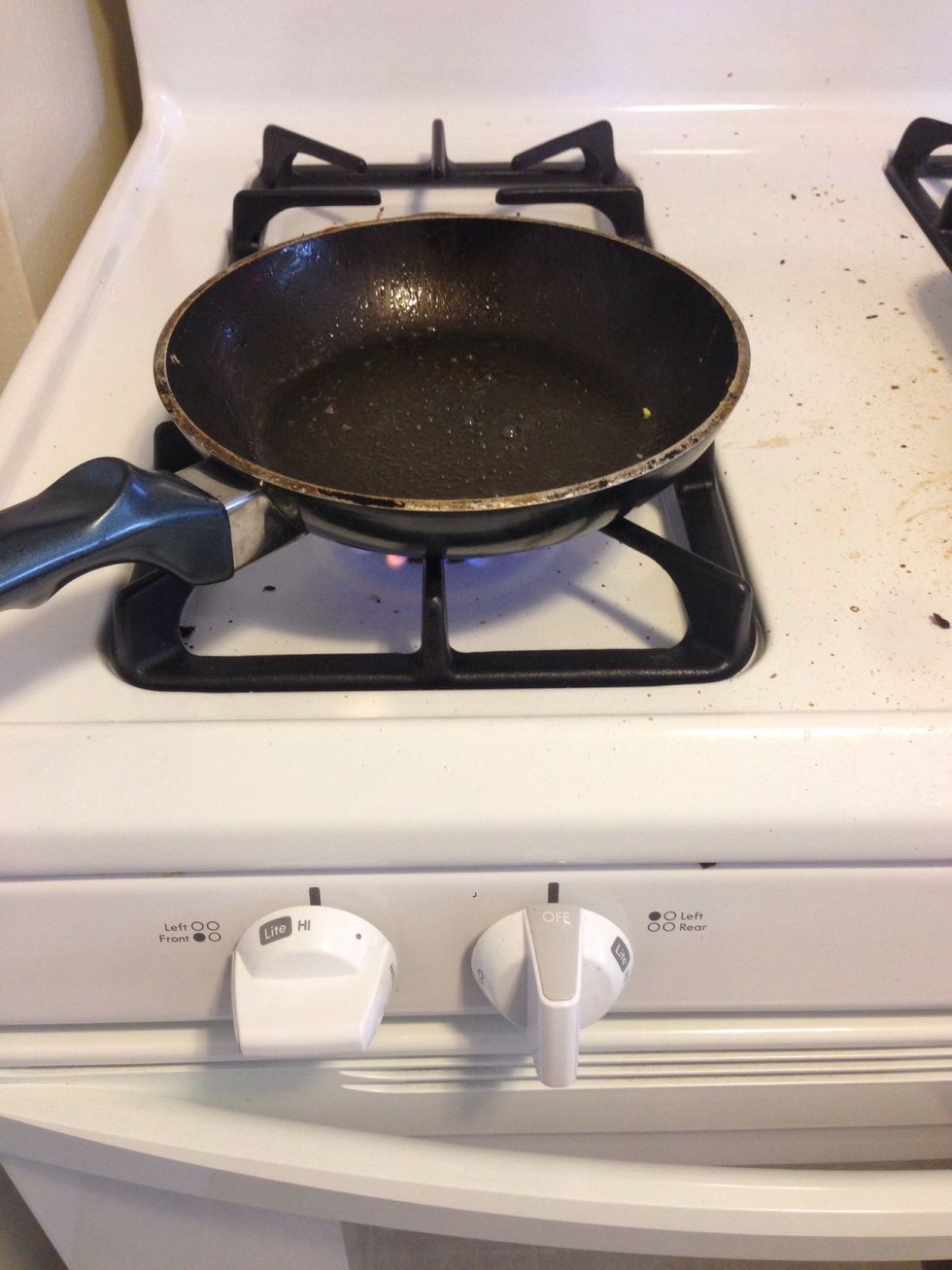 Turn your oven on high and get a smaller skillet. Spray with nonstick spray.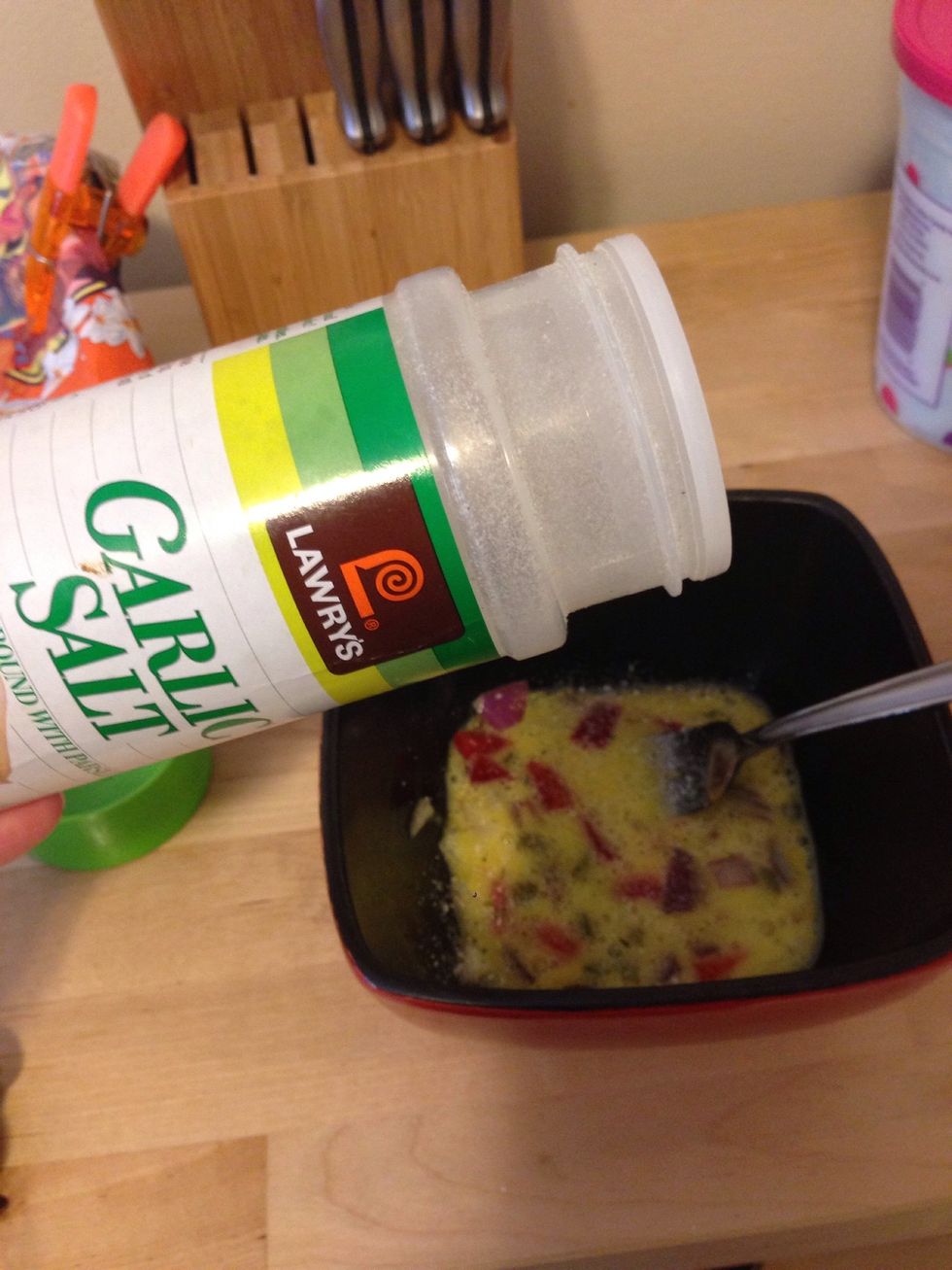 Add a pinch of garlic salt to the mixture.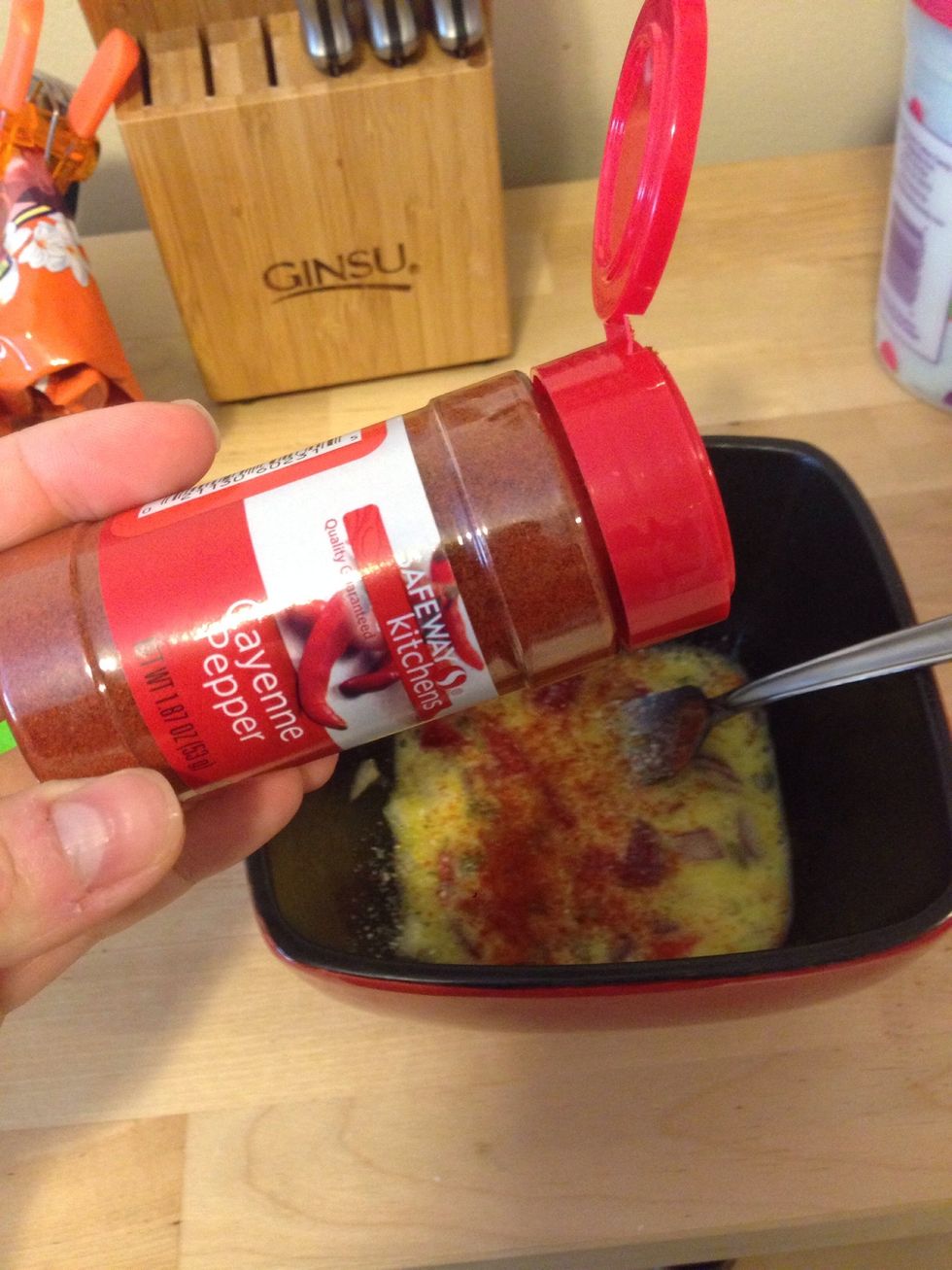 Add a pinch of cayenne pepper if you like it spicy. I also added in a pinch of onion powder as well since I love onion flavor.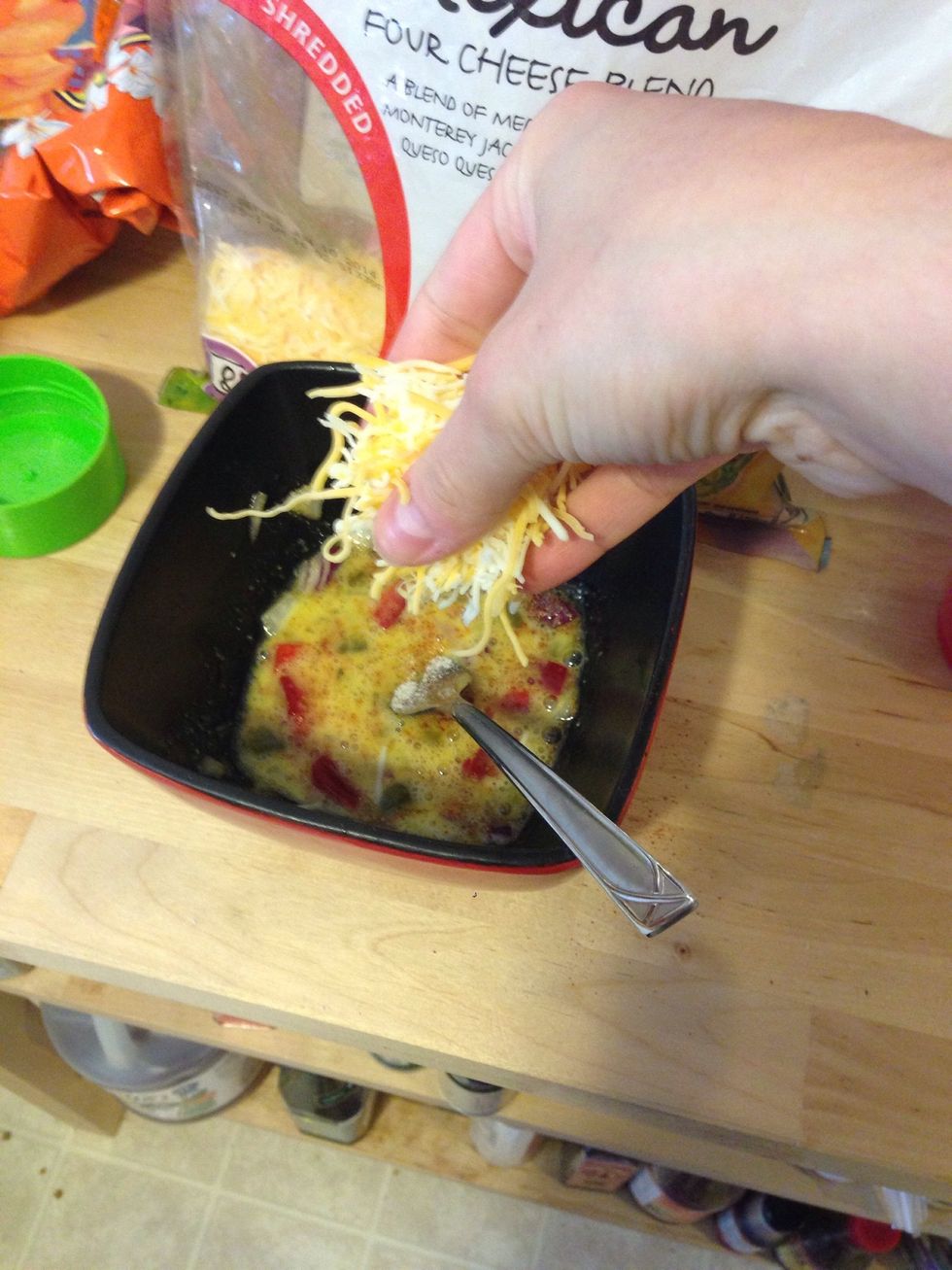 Add 1/8 c of cheese to the mixture. Additionally you can add meat like cooked sausage, bacon or ham.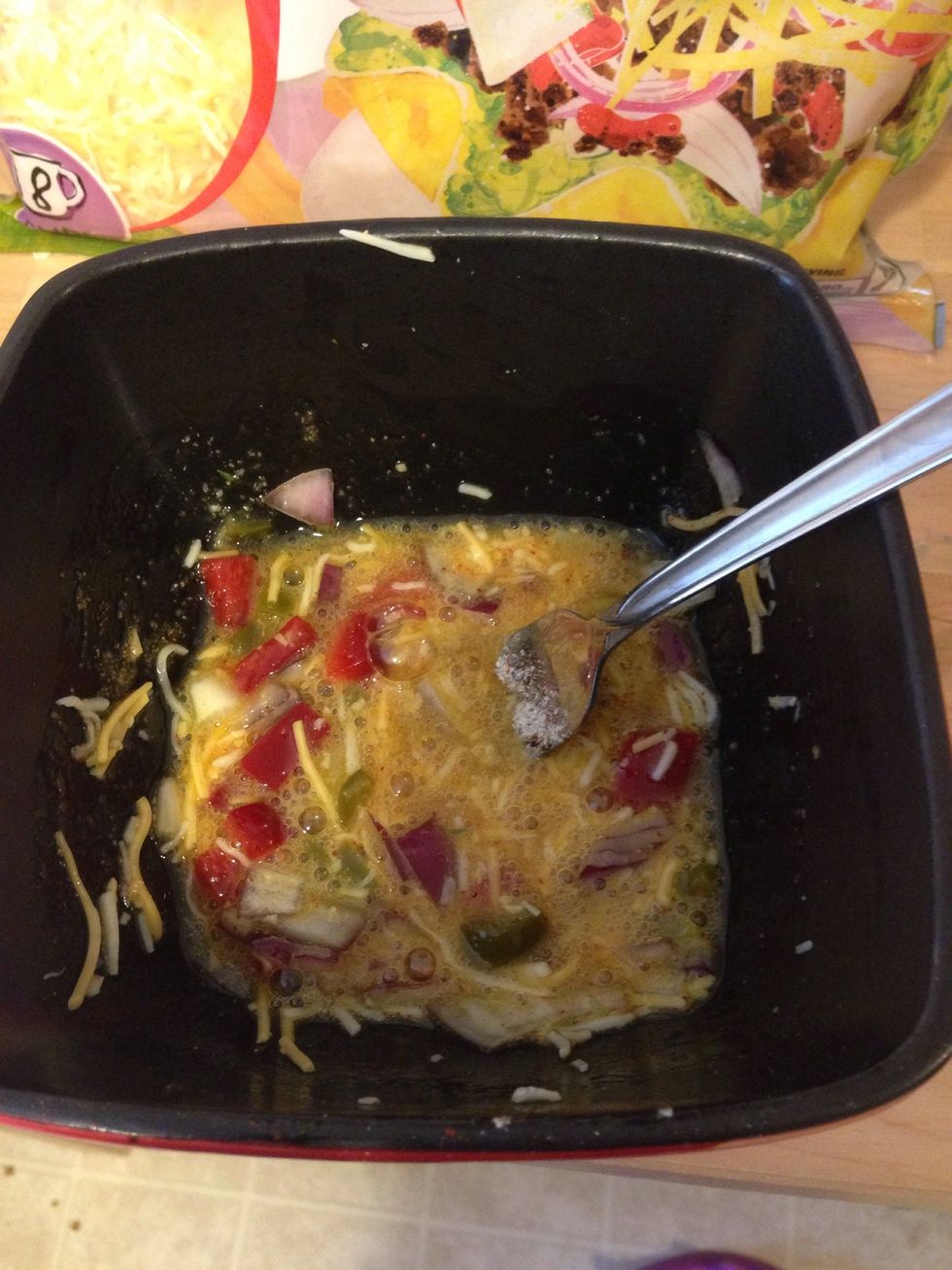 Stir everything together. It may look funky, but I swear it's tasty once it's cooked.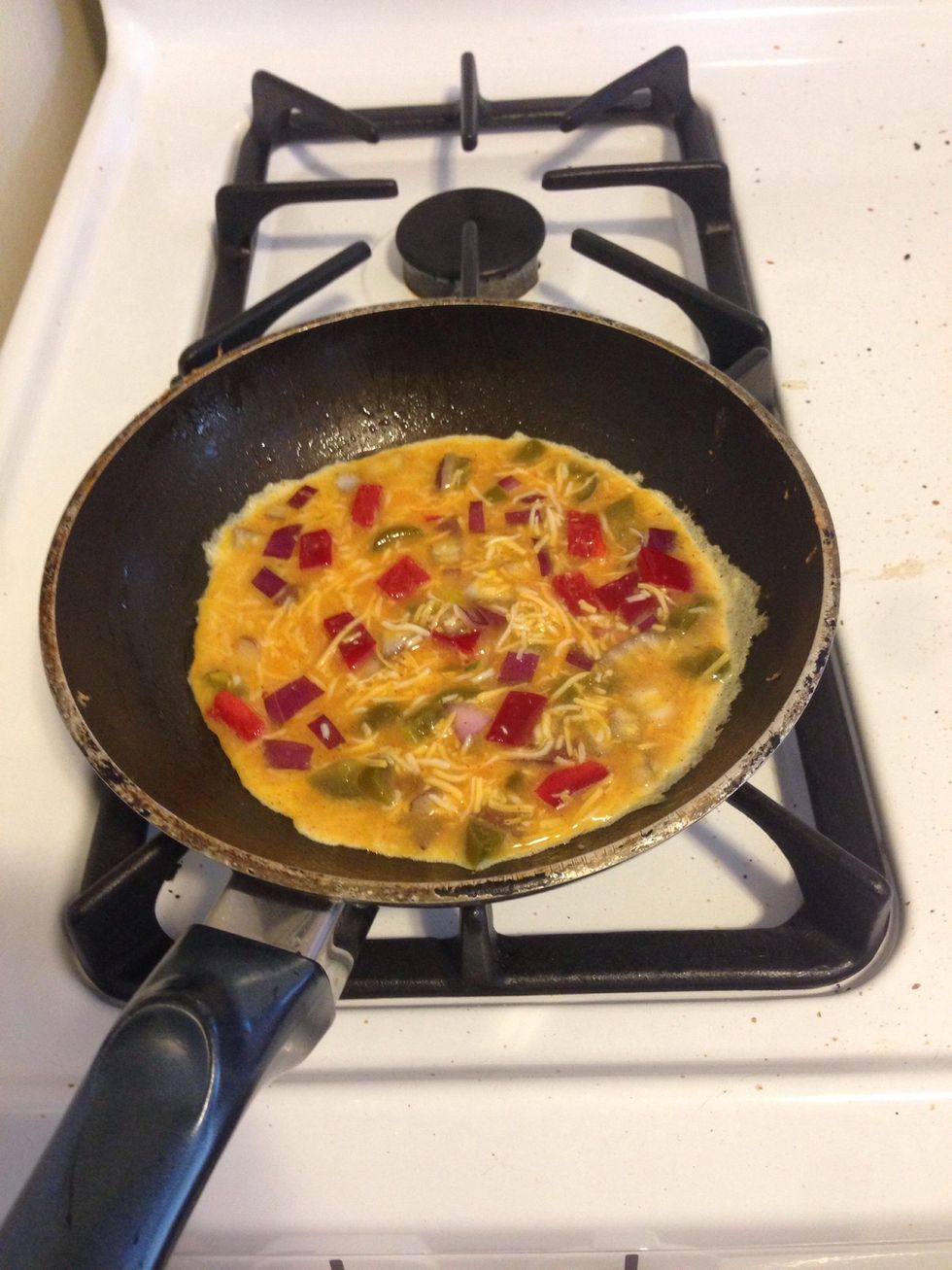 Once the skillet is hot, turn the heat to medium high and add the egg to the pan.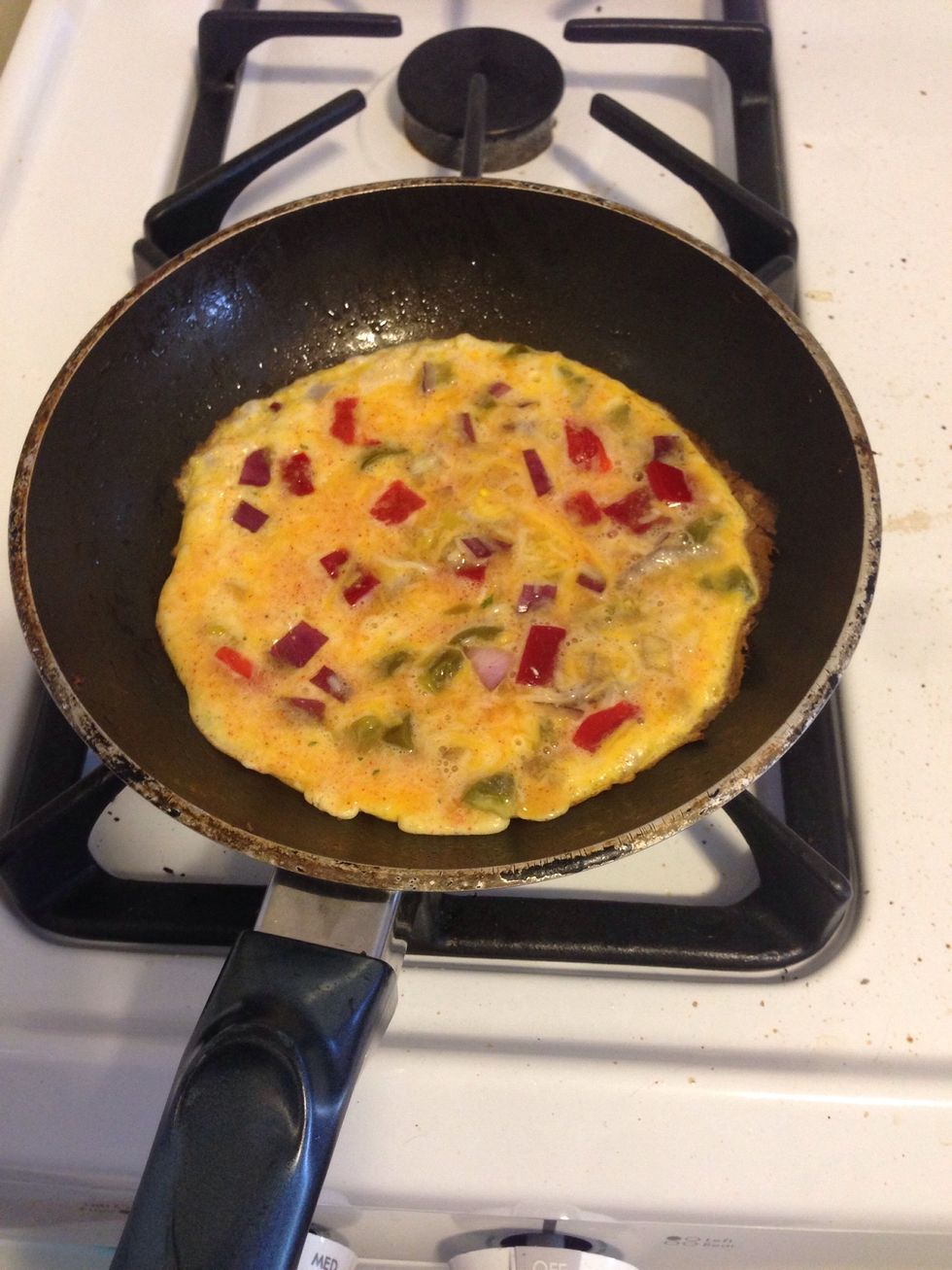 After a minute or two, it's time to flip. The trick to flipping an omelette is to wait until the bottom is cooked really well. You can see the top part is starting to solidify.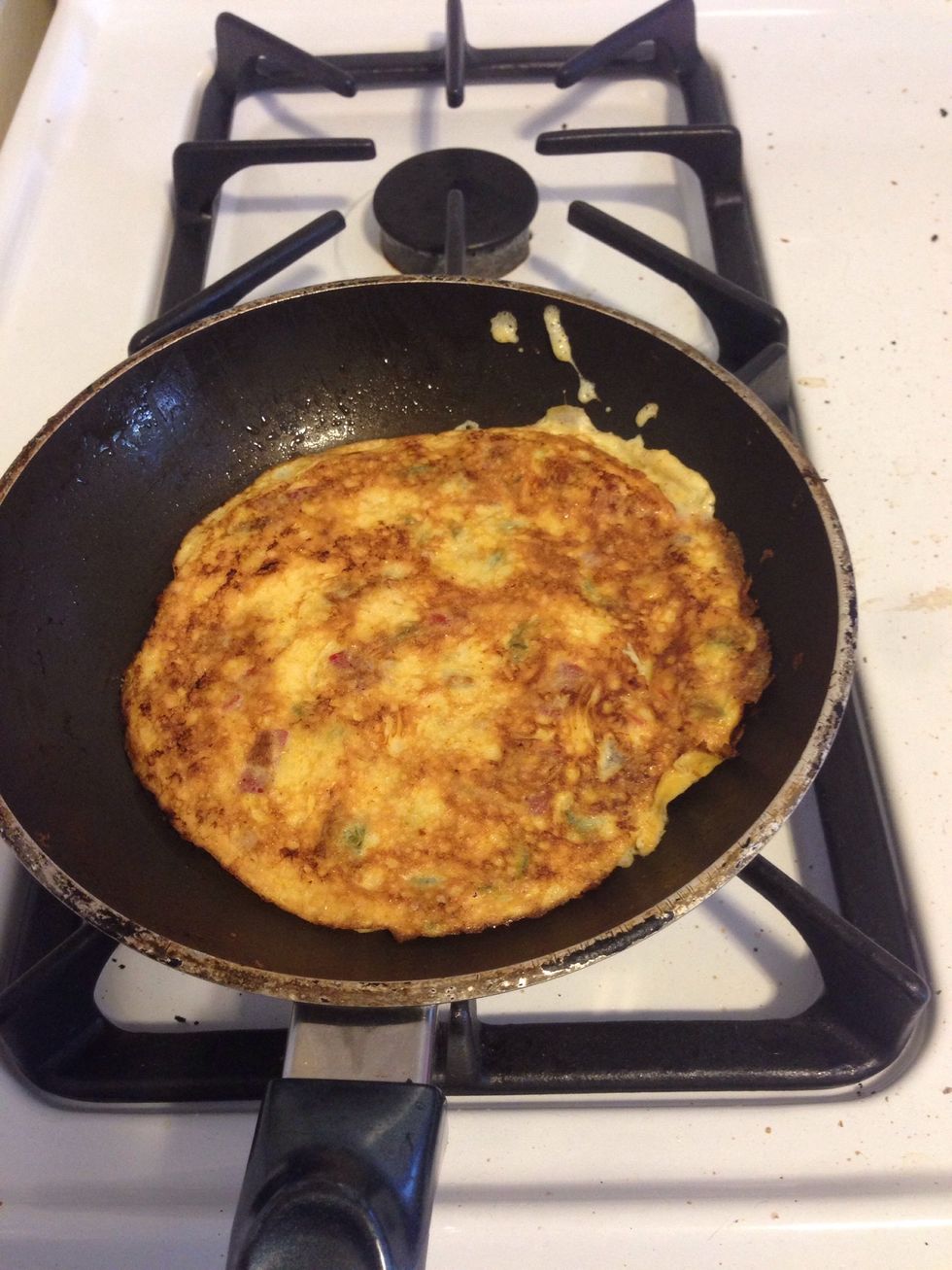 Flip with a larger spatula. Another good idea is to lift the skillet and gently pull up the edges with the spatula and angle the pan to get a better flip. Cook for another minute or two.
Serve with you favorite side and enjoy!
1.0 Egg
1/4 Onion, chopped
1/8 Bell pepper, chopped
4.0 Jalapeños, chopped
1.0pch Garlic salt
1.0pch Onion powder
1.0pch Cayenne pepper
1/8c Mexican blend cheese
Geeky Kalamity
A nerdy lady that likes to cook. I usually throw ingredients together and it turns out great. :) Ive made it a personal goal to cook everything on the grill.