Mix the flour and butter until this breadcrumb mixture is formed.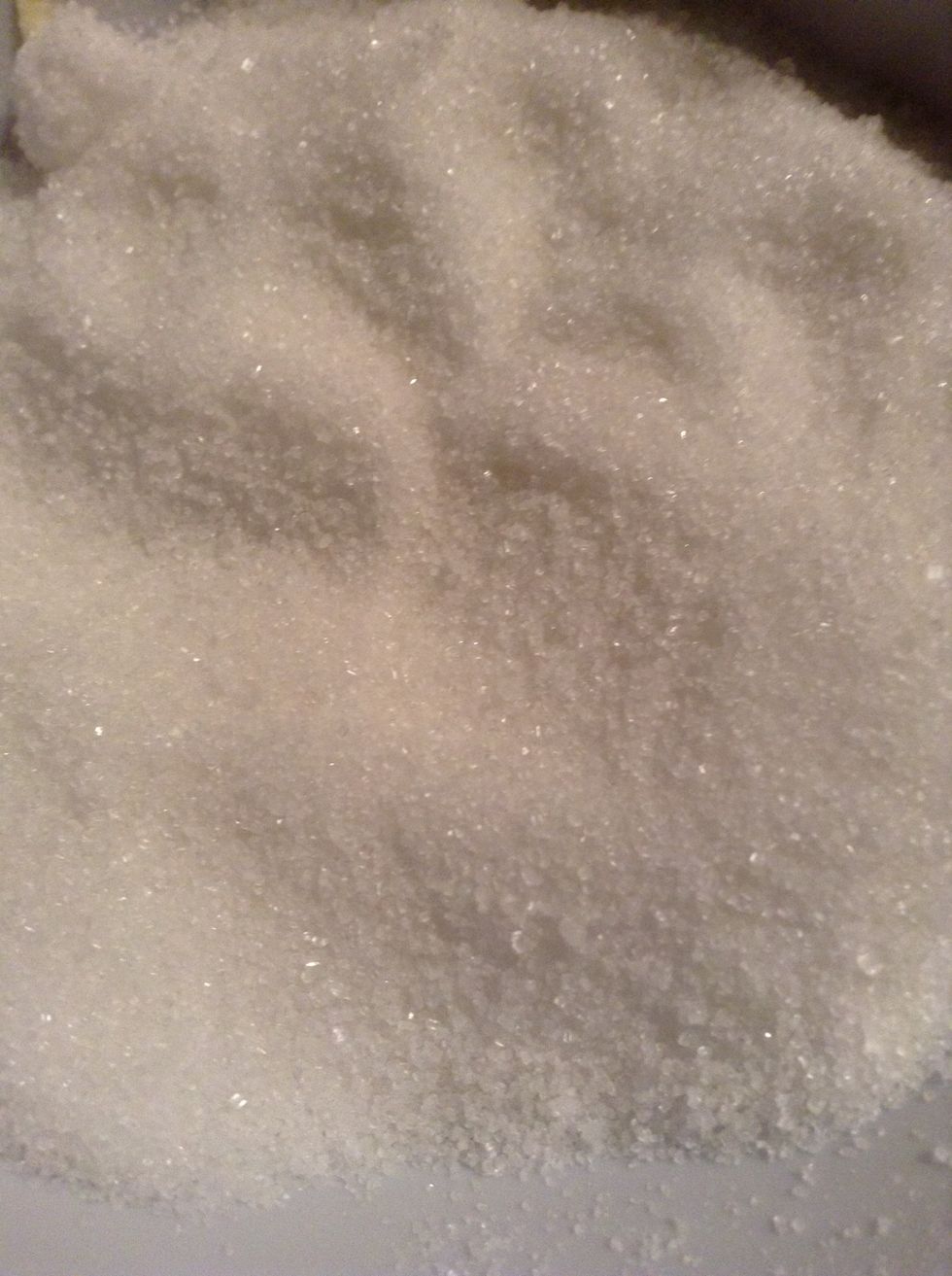 Mix in the sugar.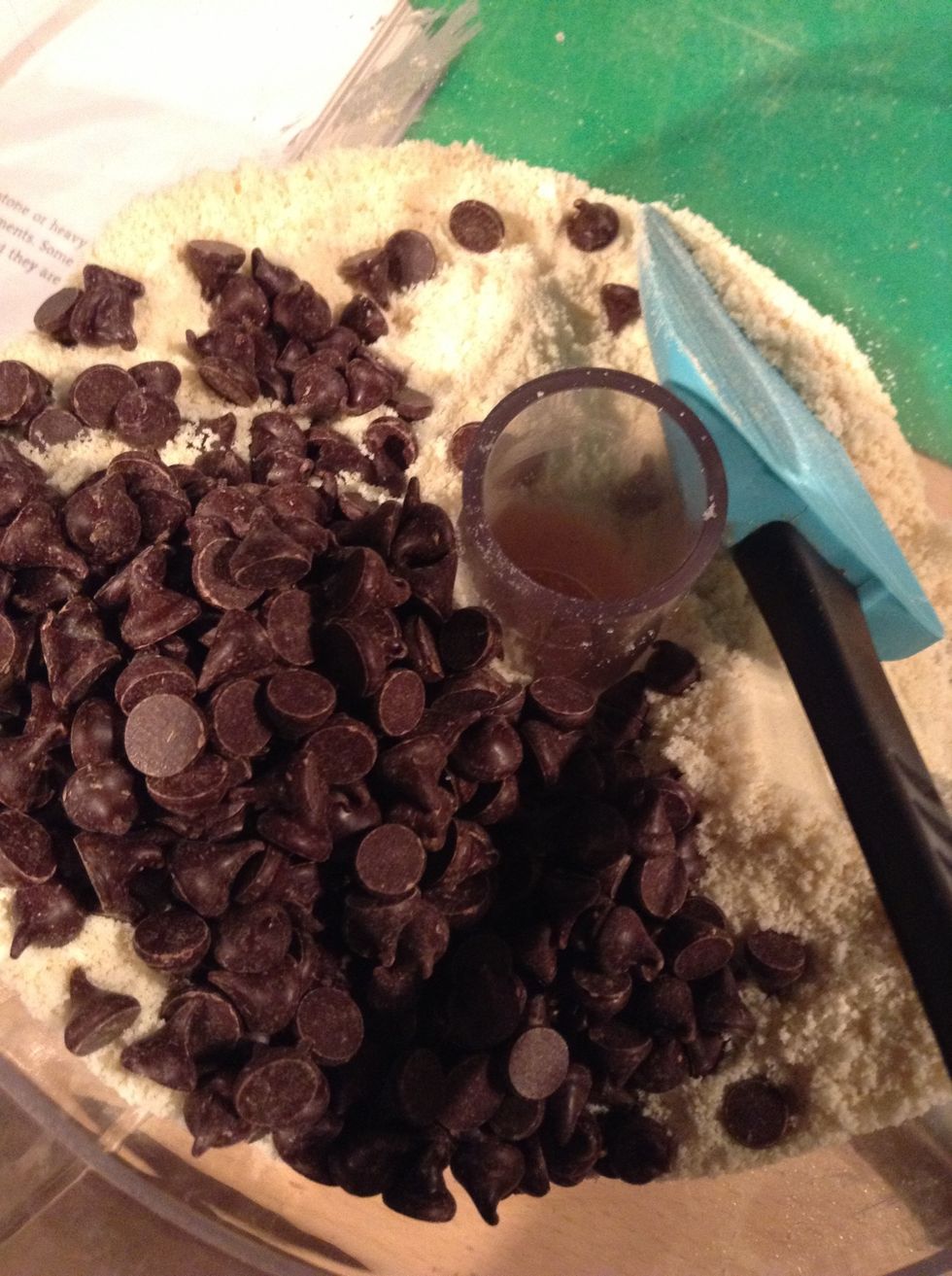 Then the filling. I'm using chocolate chips. YUM. You can be as generous as you want with the filling, but if you're using chocolate be careful as they can burn easily.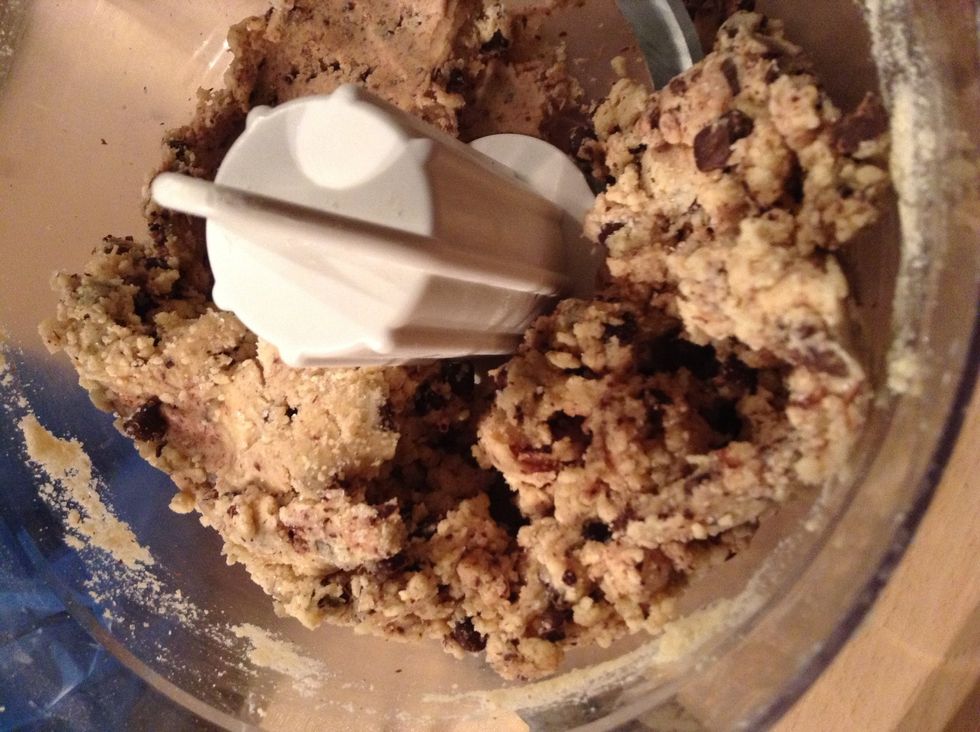 This is how it will look when you mix the dry and wet mixtures.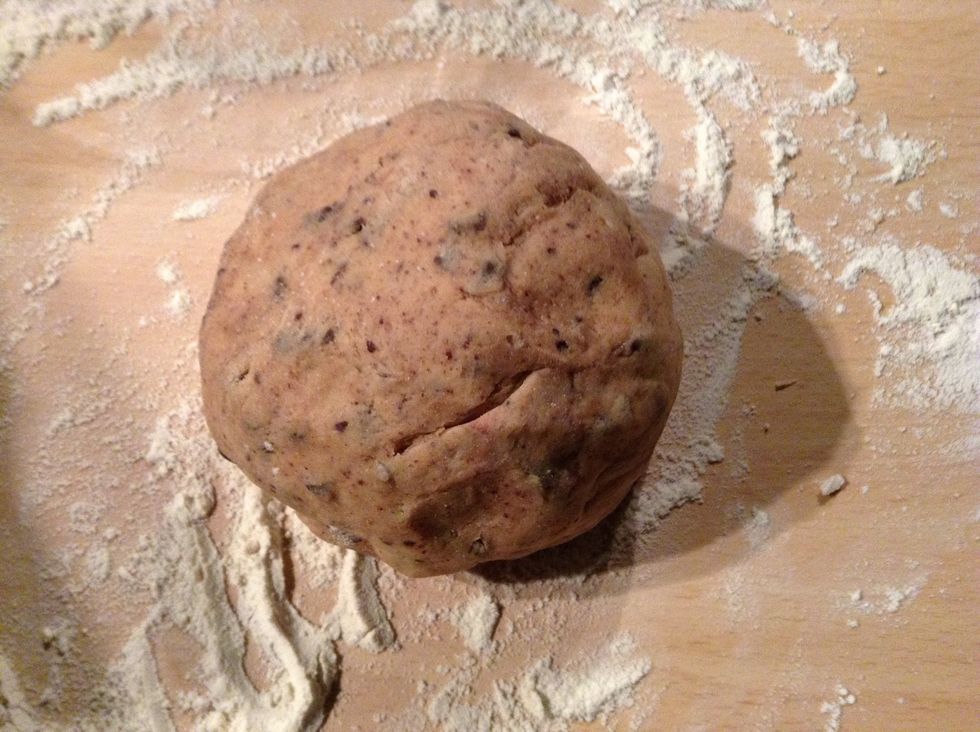 Form a ball ready to roll out.
Roll it.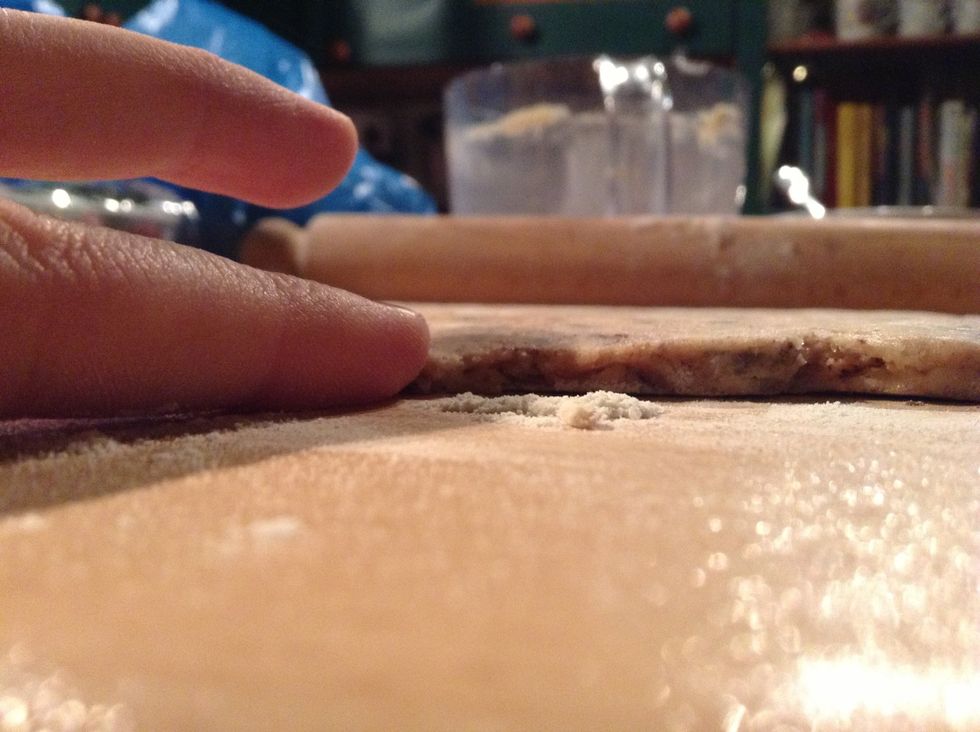 About the thickness of less than a finger tip.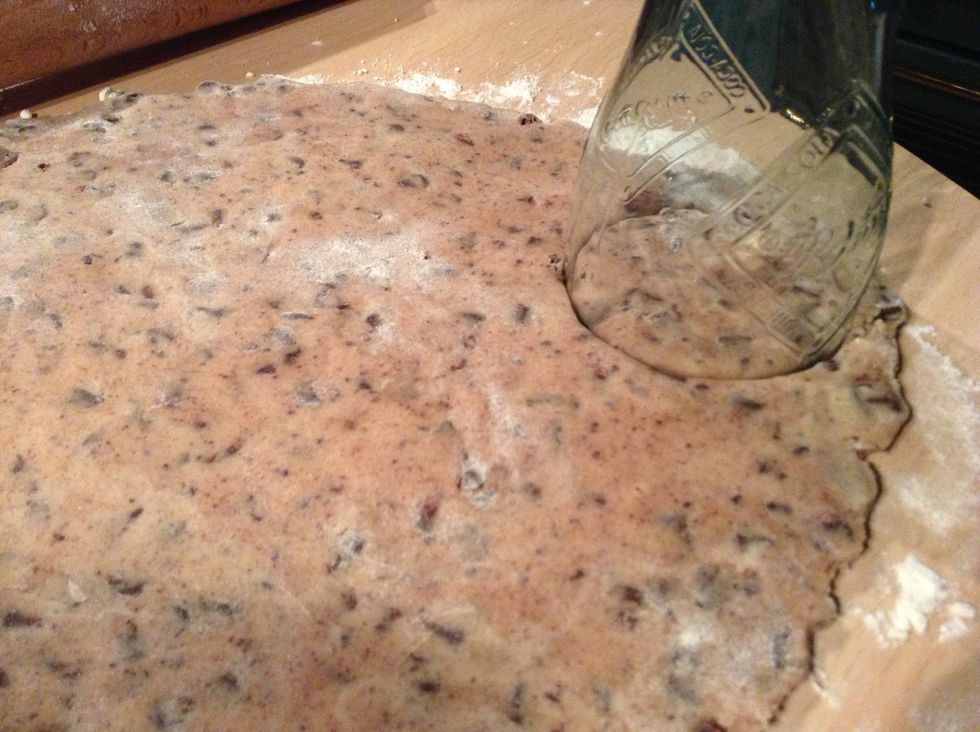 Cut out circles (or whatever shape you want). I didn't have a cutter so I used a cup!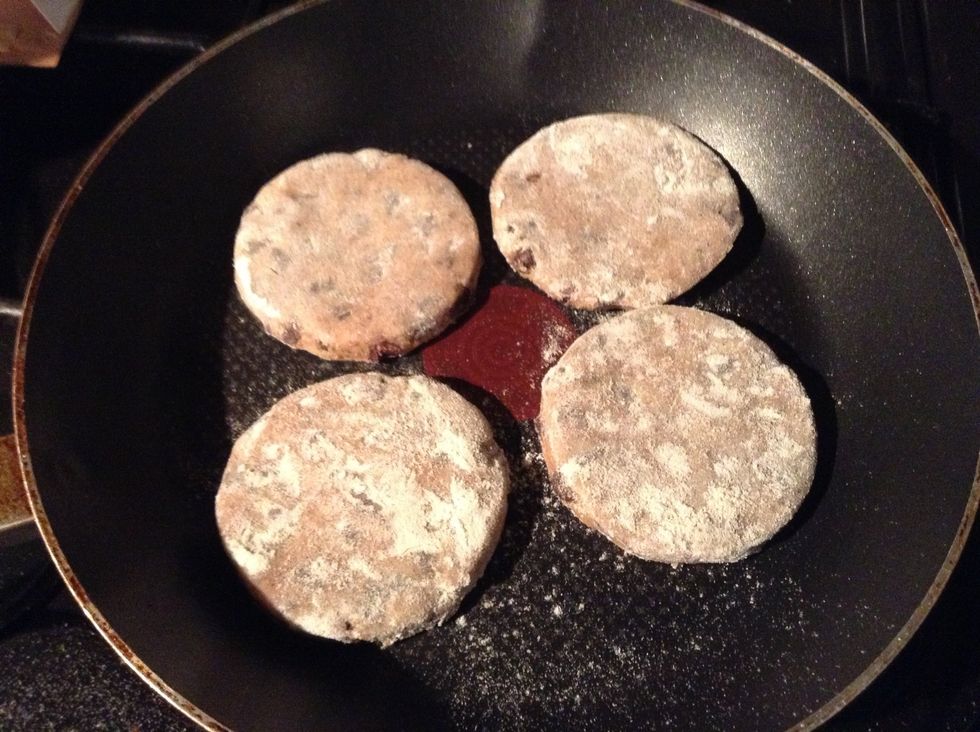 Put on a griddle (preferably a stone) or pan in batches.
Flip when this brown (approx 4mins in a pan middle heat or 2 on a stone). Once both sides are brown set aside to cool then enjoy.
225.0g Self raising flour
100.0g Butter
75.0g Sugar
1.0 Egg yolk
3.0Tbsp Milk
75.0g Chocolate chips or currants