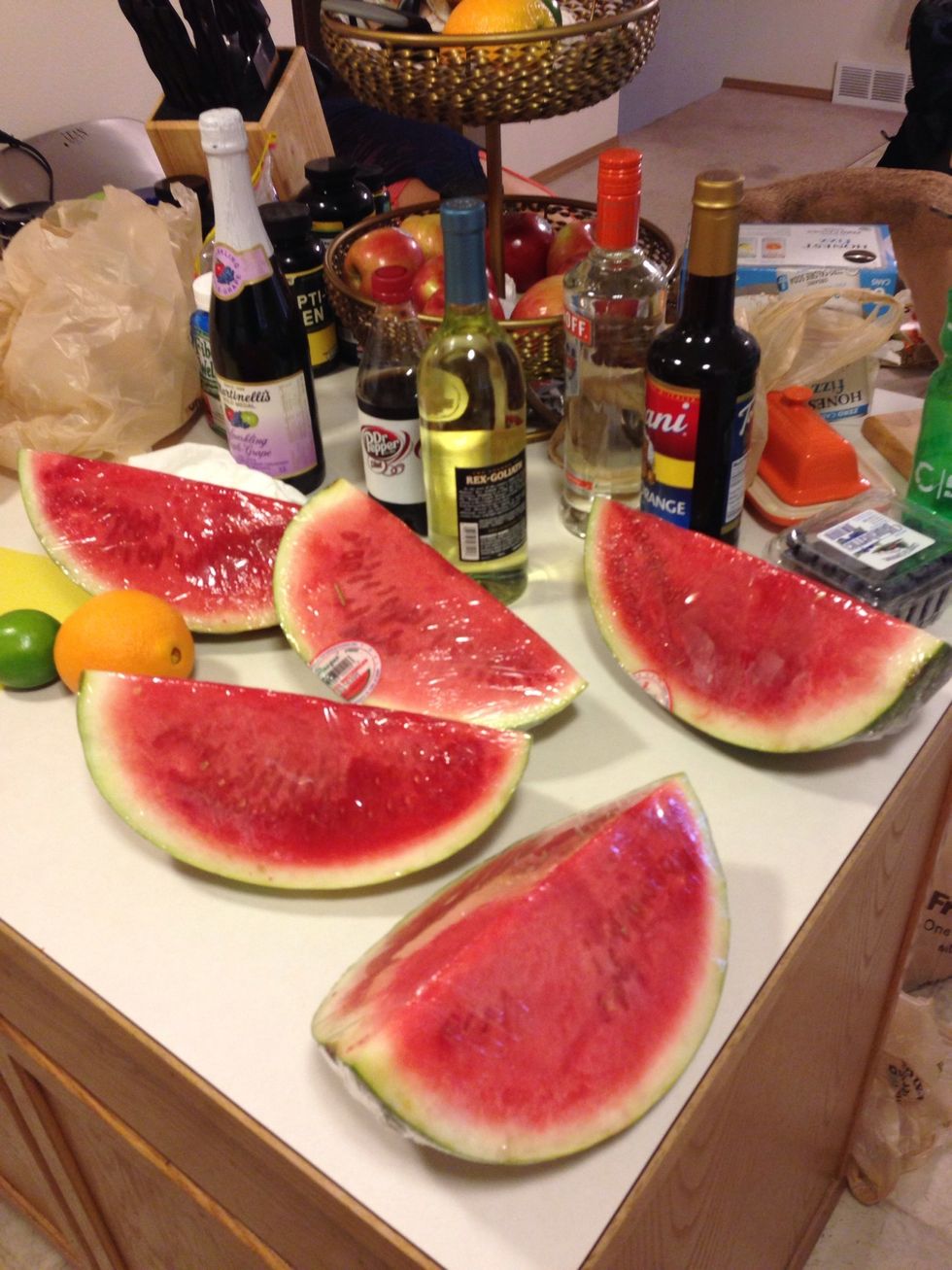 Whole lotta watermelon! The whole watermelons didn't look good so I opted for precut fourths, in total I used 5, equalling about 1 and 1/4 watermelons
My wife wanted something refreshing for the fourth so here's what I made!... Add the first 9 cups or about 1 watermelon to a blender or bowl (I used a stick blender as my normal one was being used)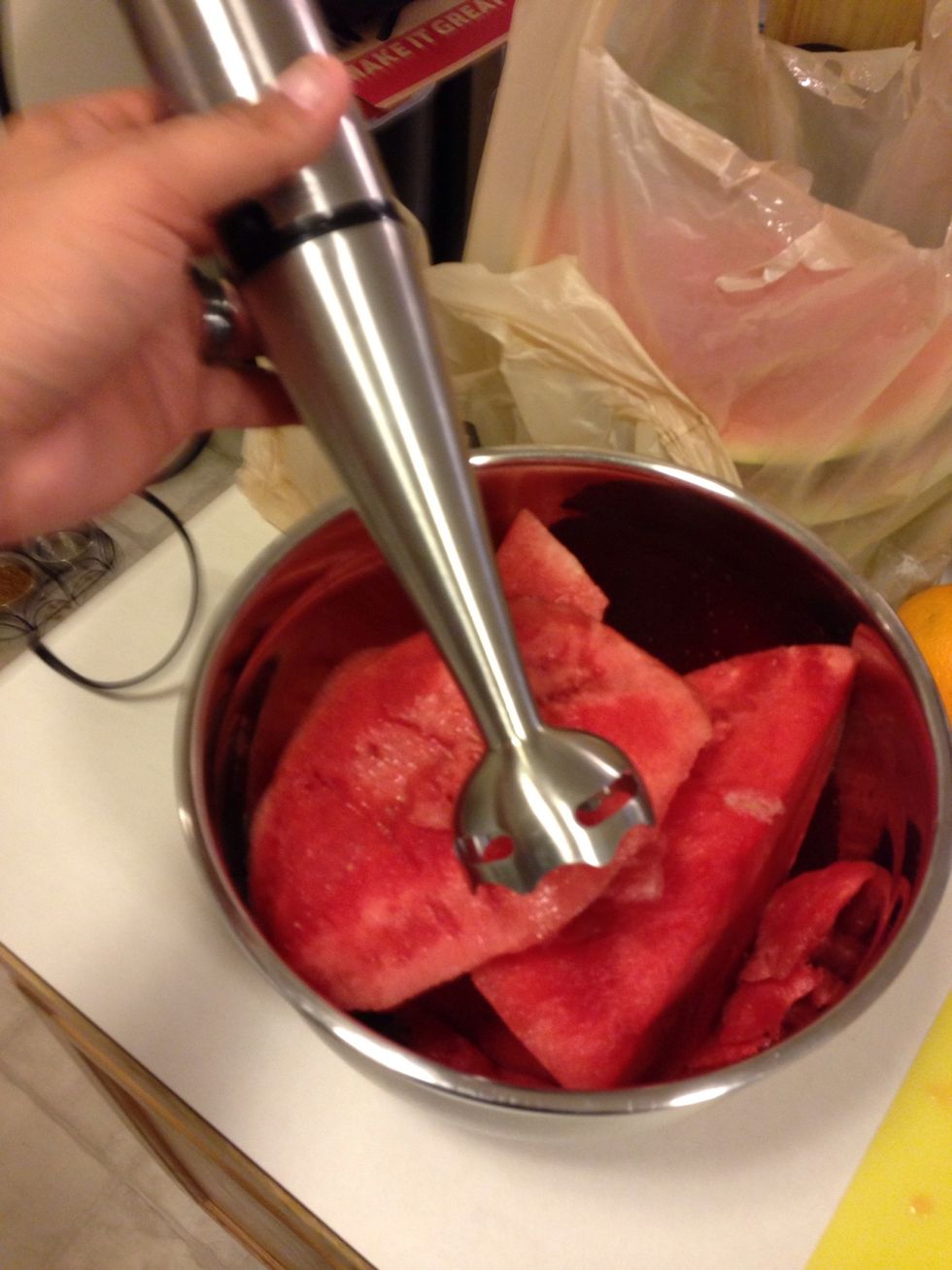 Blend it up!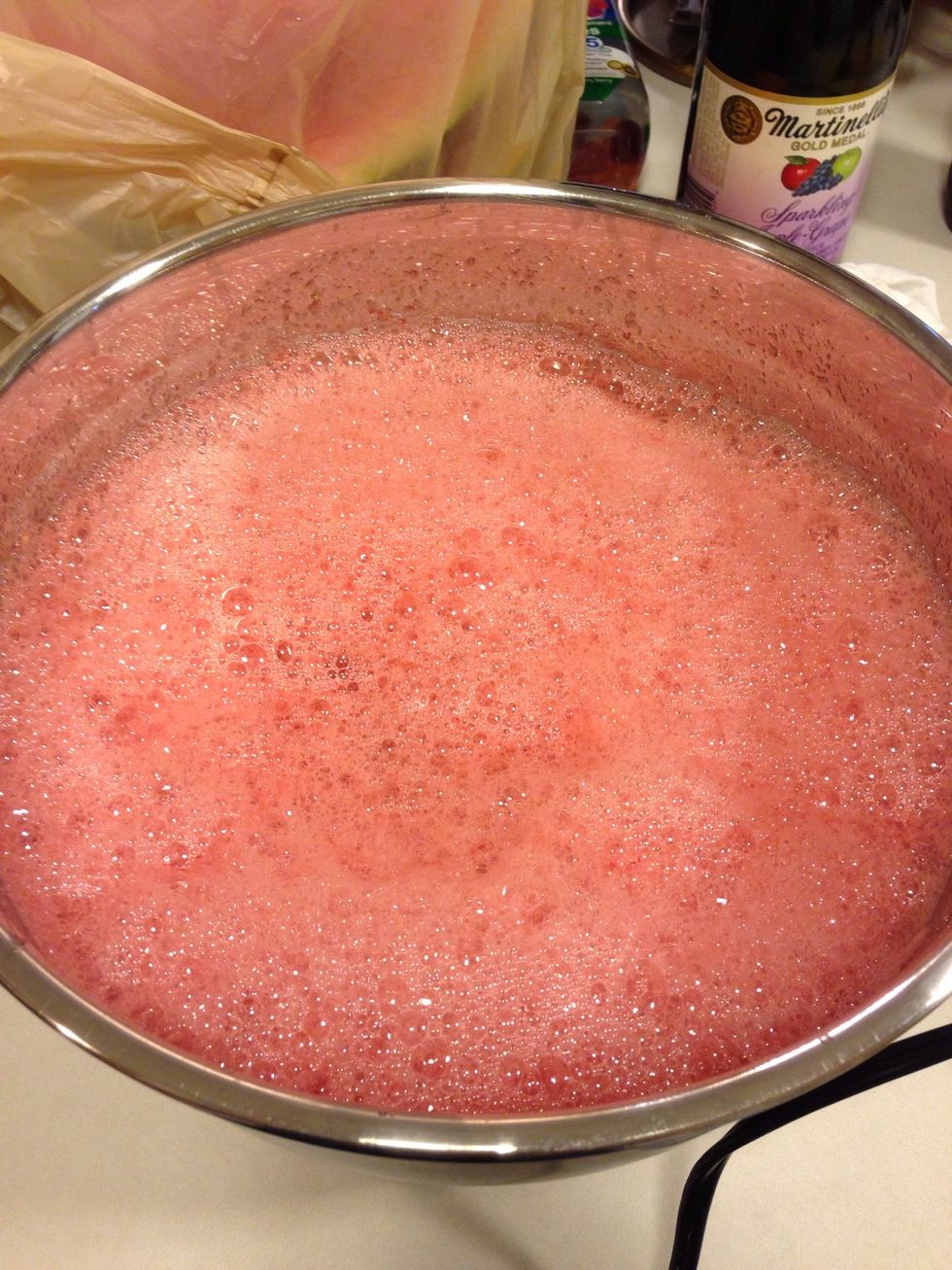 Now look at that frothy deliciousness! Now we are going to strain it, it will make for a smoother drink
Strainer and container! Simple! Do it a little at a time and I used a silicone spatula to agitate the liquid, letting the juice through and pulp stays put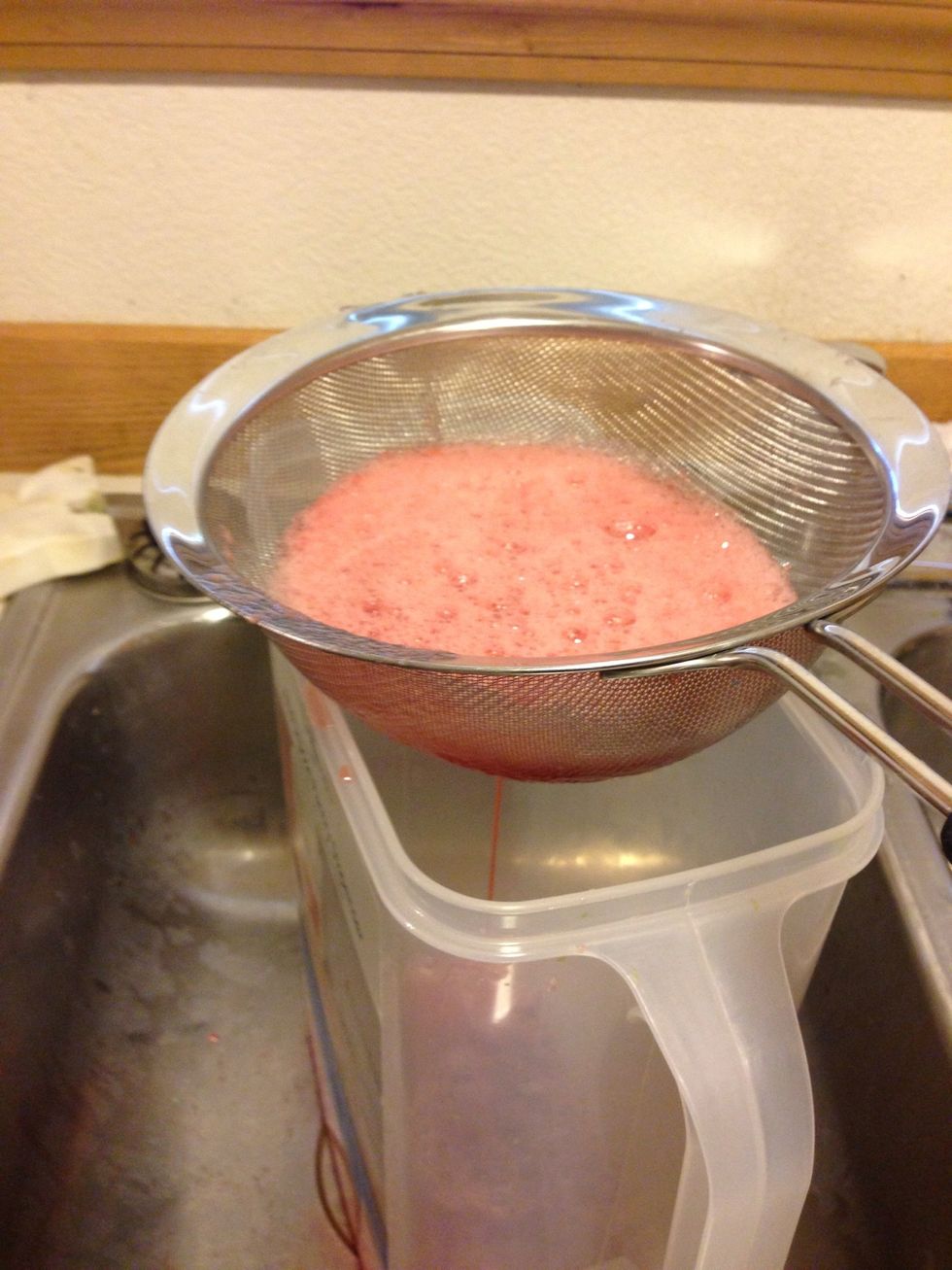 Ahh took a little time, but worth the extra effort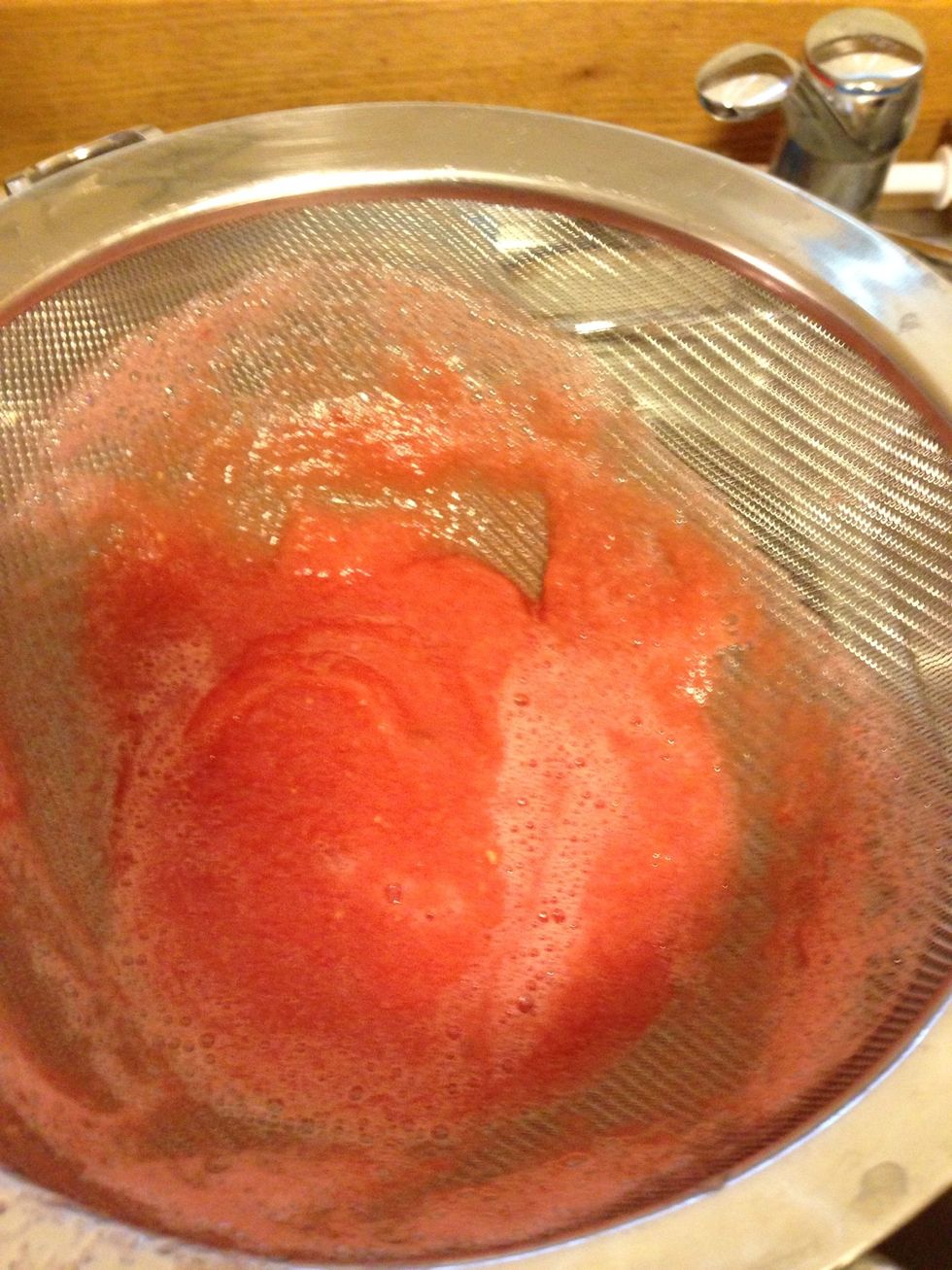 See that! That the pulp let over, it gives the drink a whole different texture if you leave it in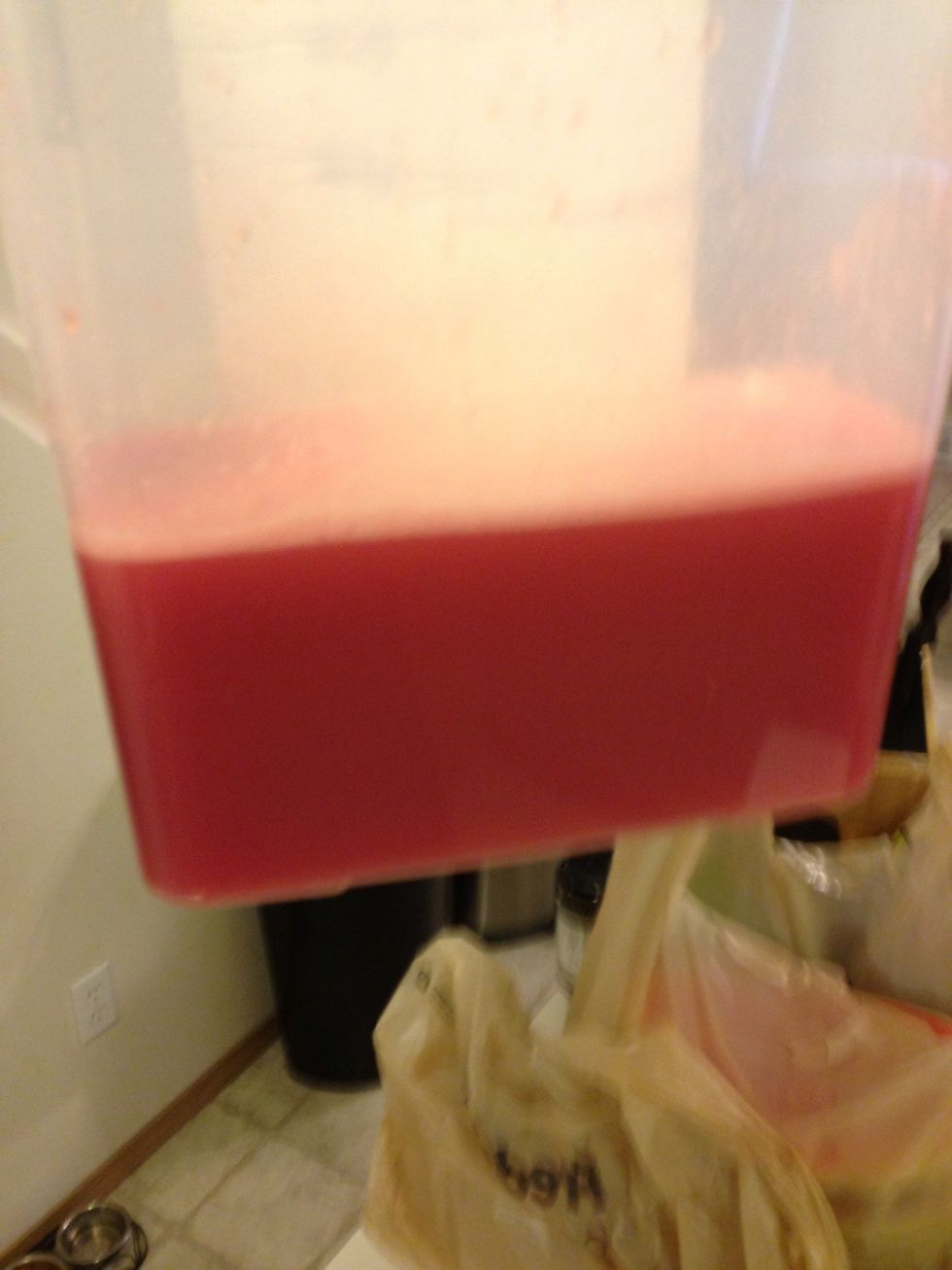 All done!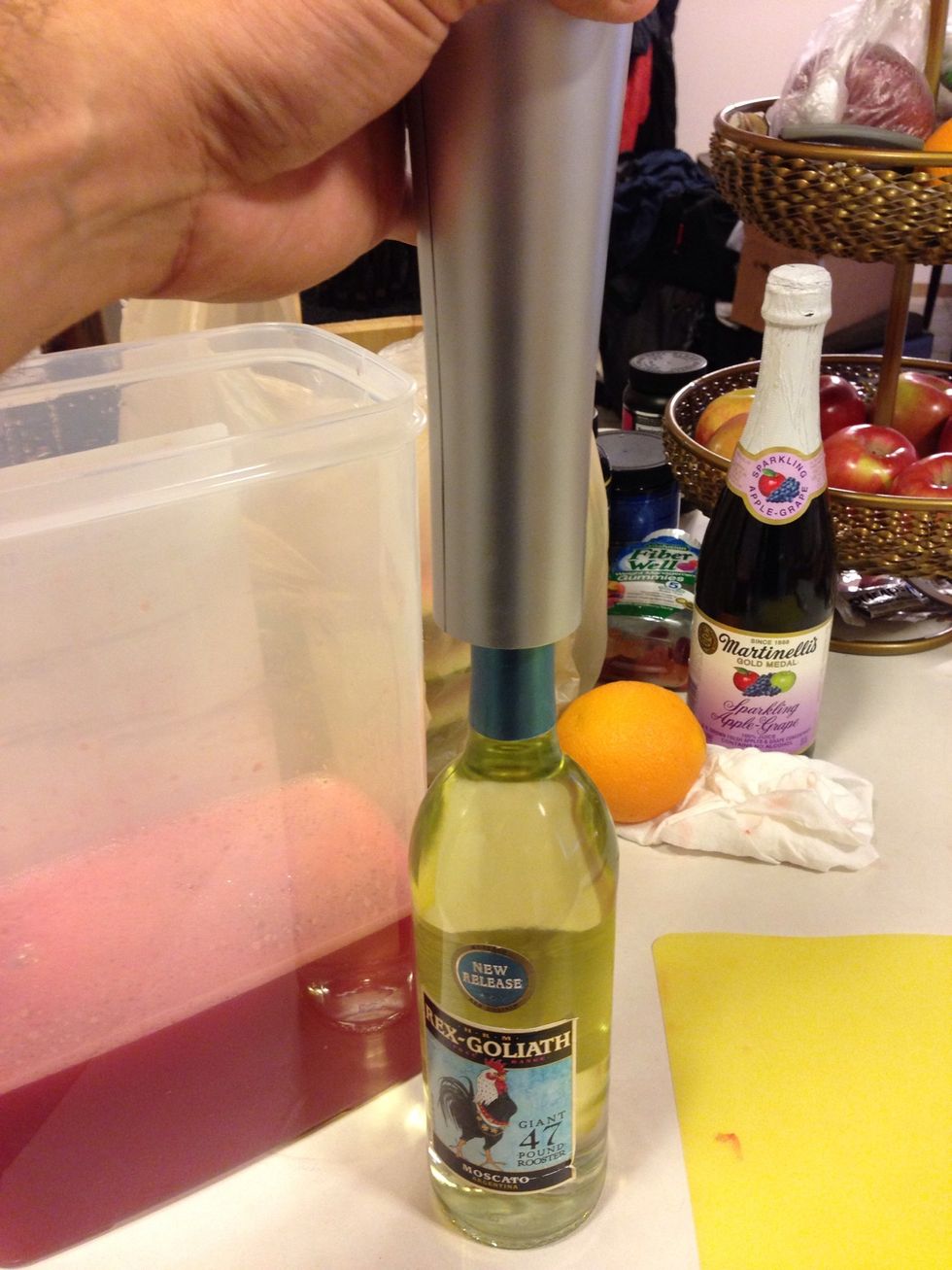 Now open the white wine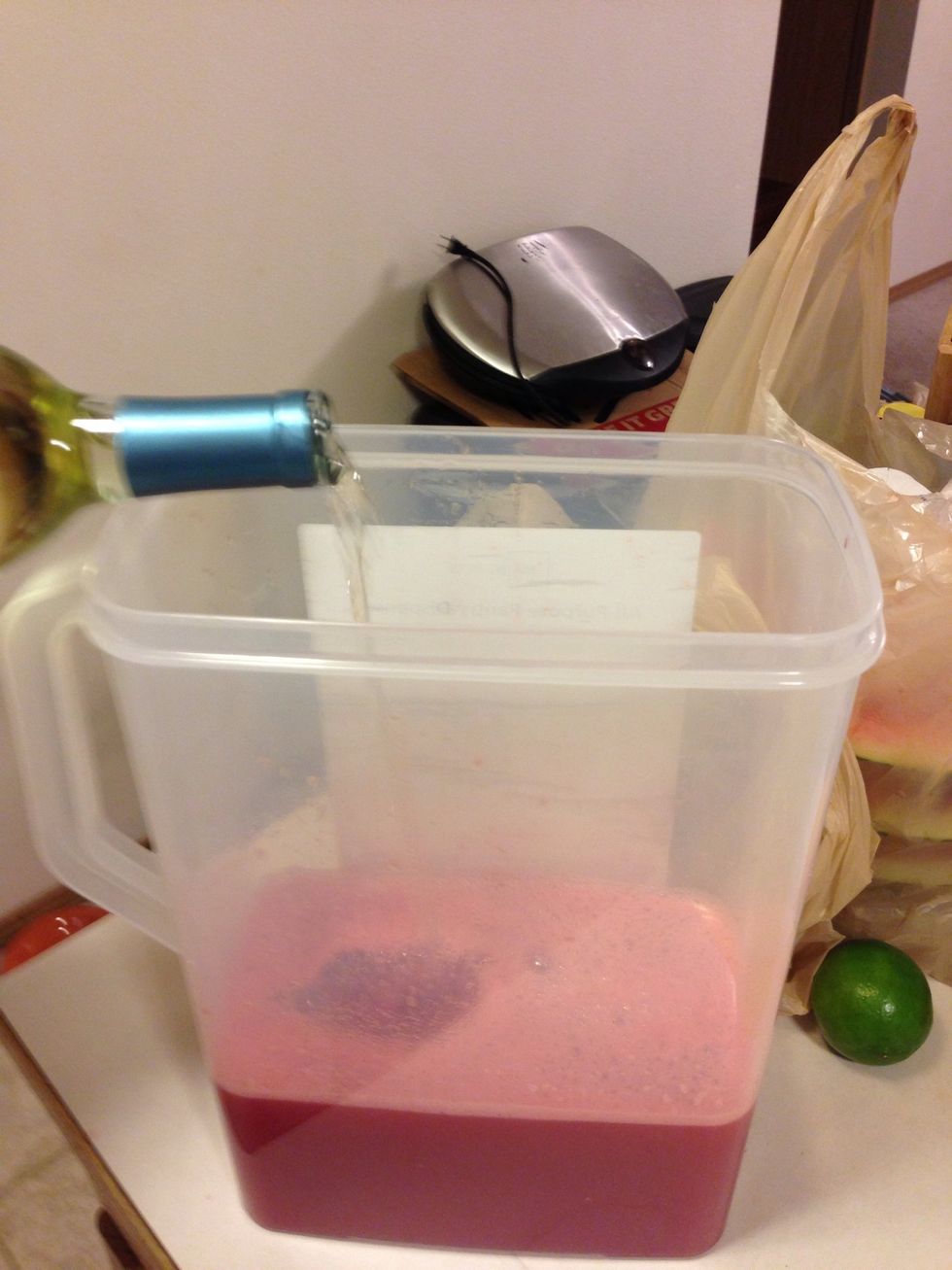 Aaaaannndd pour it in!
I had this laying around, I would normally use triple sec but wanted to use this add about half a cup!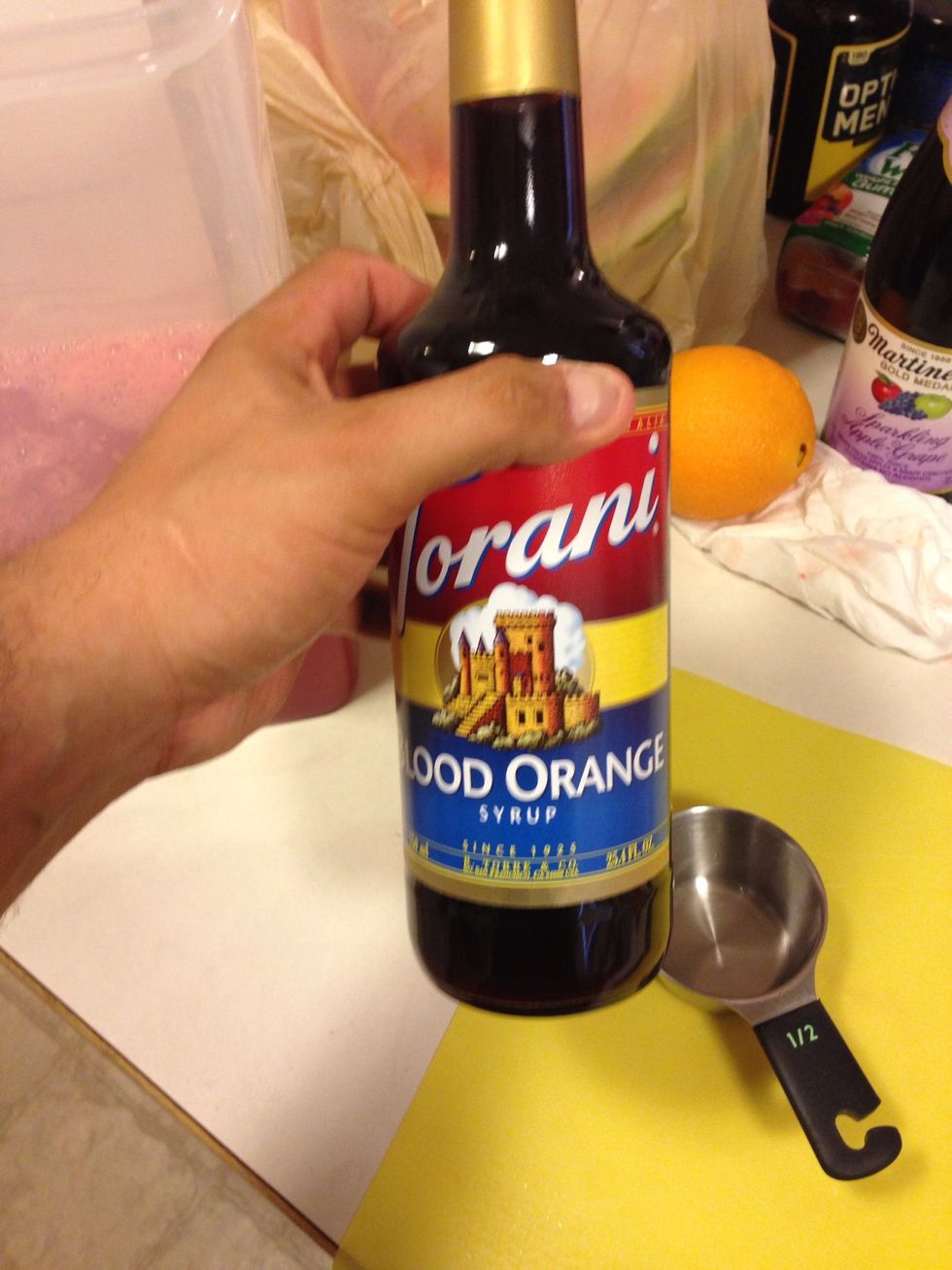 This is your sangria! Use any flavors you like. You can do a simple syrup, melting mixing equal parts water and sugar on the stove. I opted for this blood orange syrup! About 1/2 cup
Same thing with the vodka, plain will work, but why not mix it up!? I used orange flavored here, about 1 cup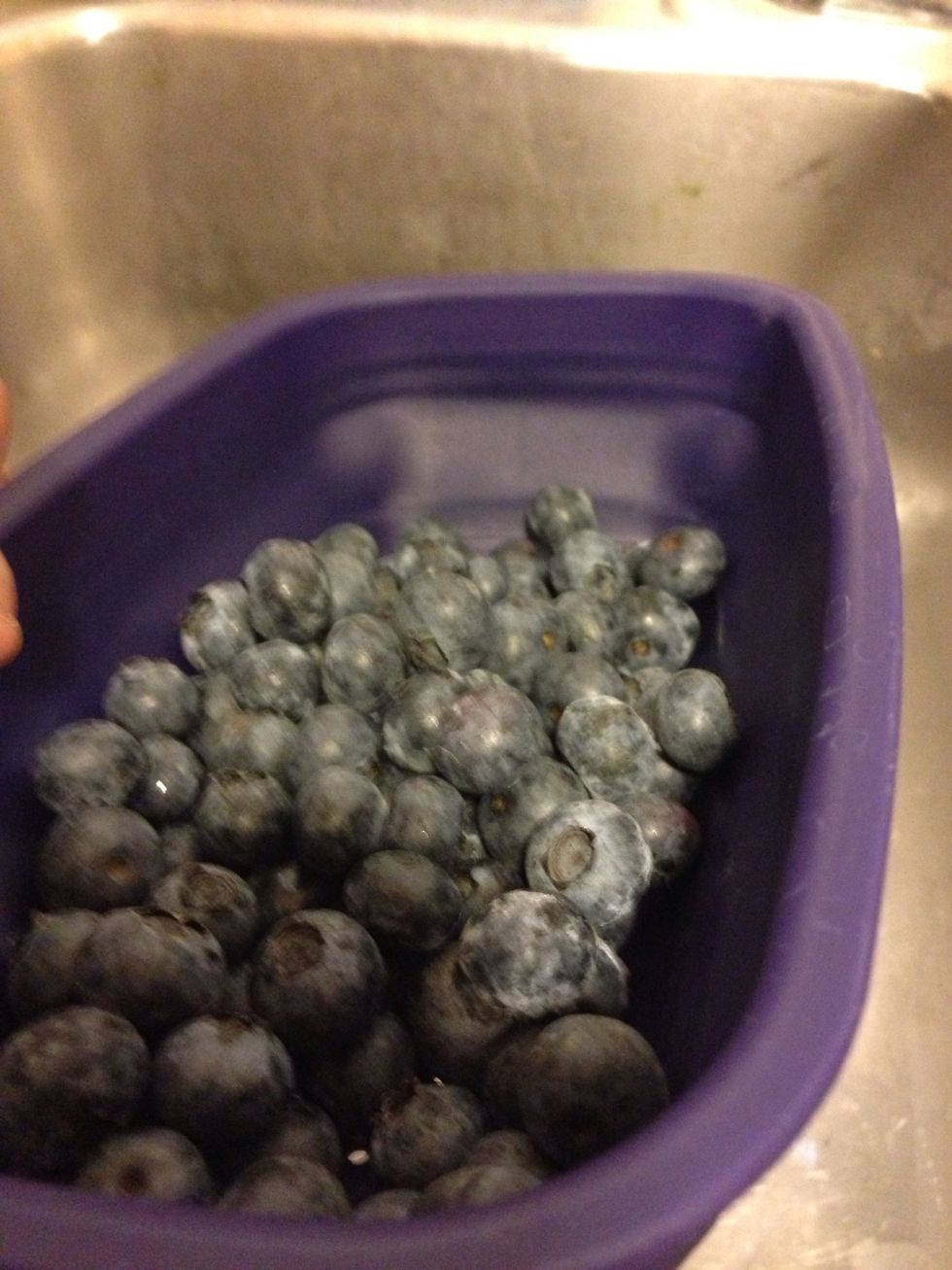 Rinse the blueberries. About a cup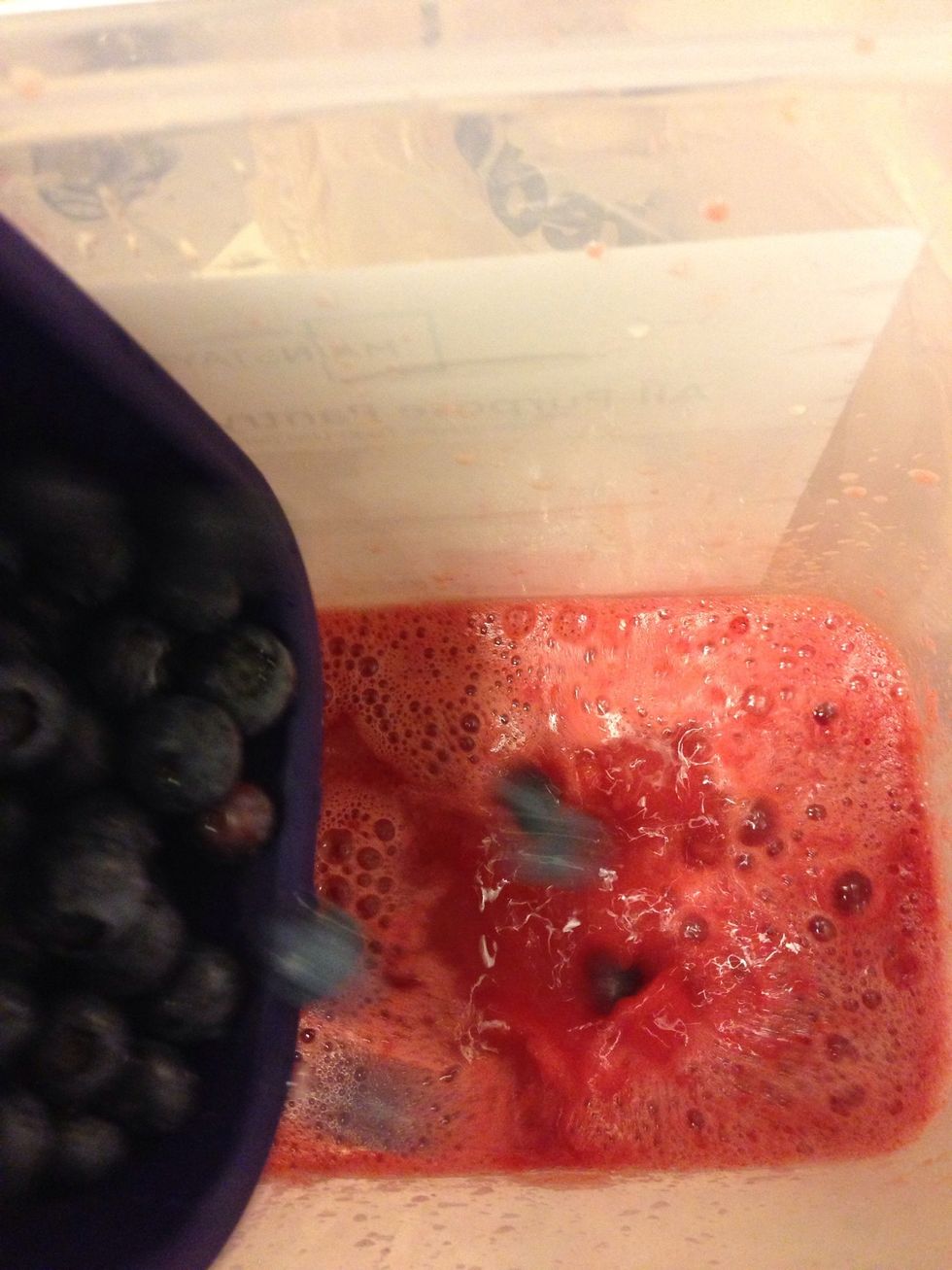 Add it right in!
Rinse your orange and lime, for any lose dirt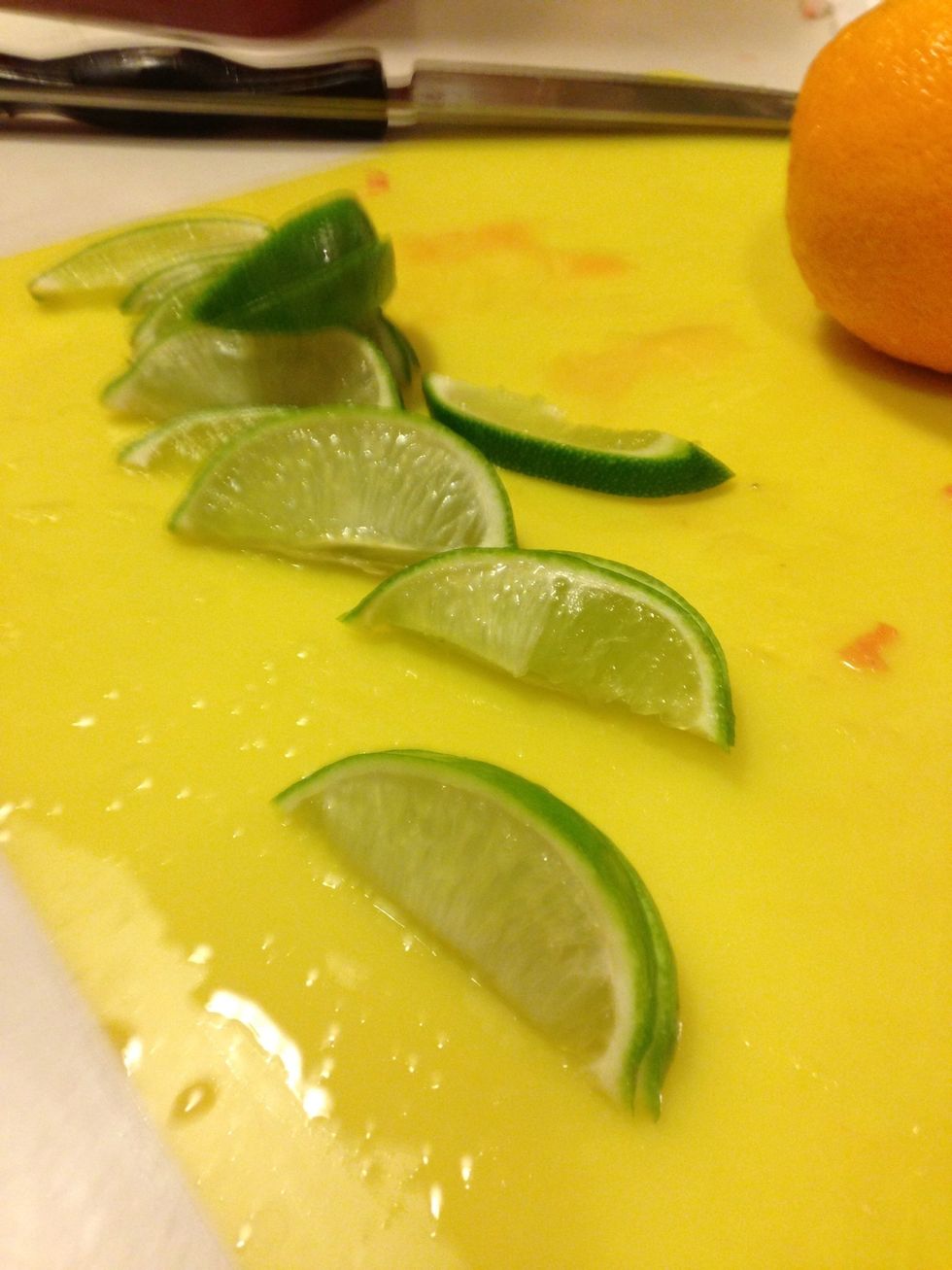 Make some wedges, I cut into about 16 wedges, add it in the mix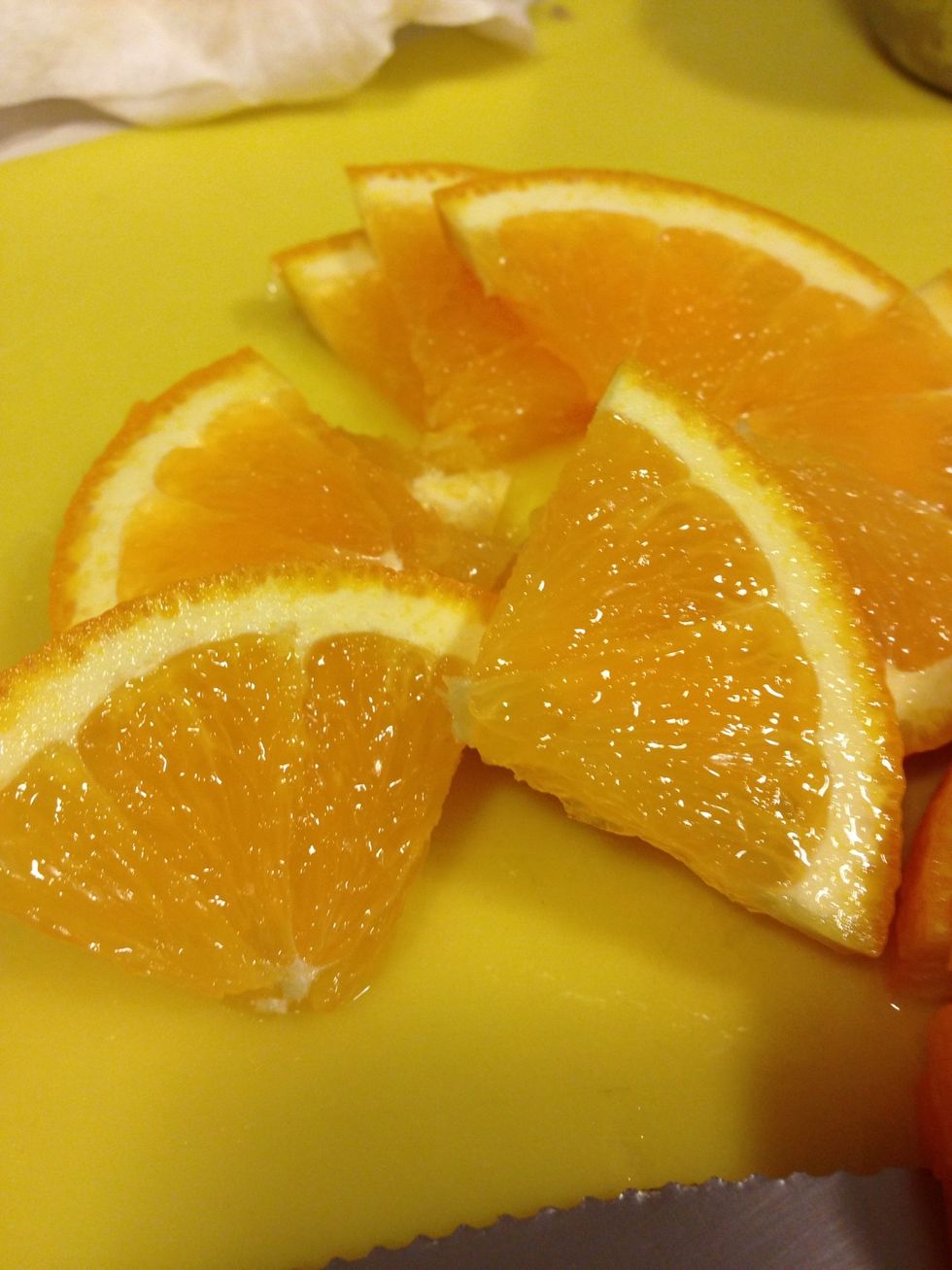 Same thing with the orange, add it in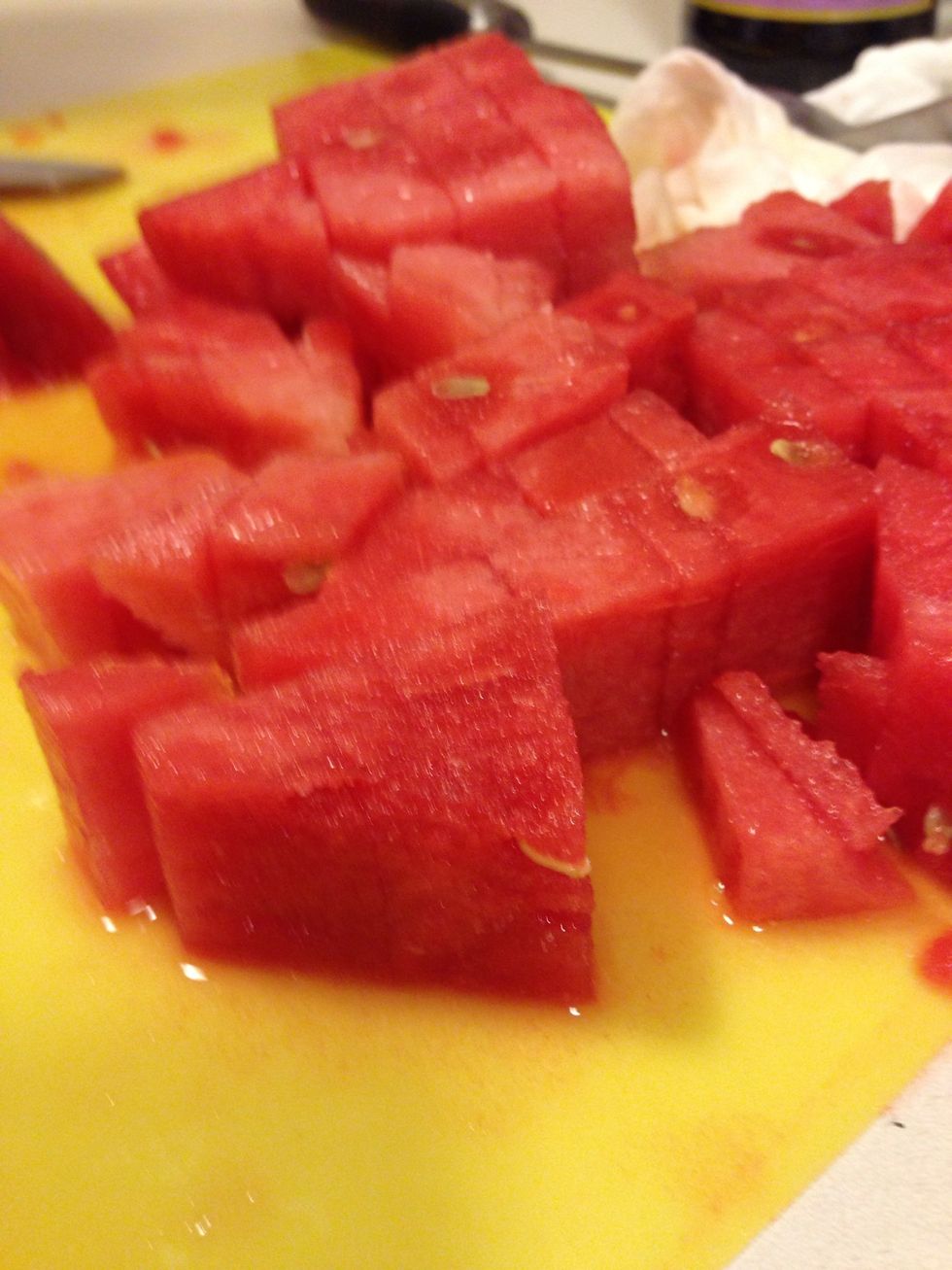 The last 3 cups/ 1/4 watermelon, dice it up and add it in!
Mix it up and chill a few hours!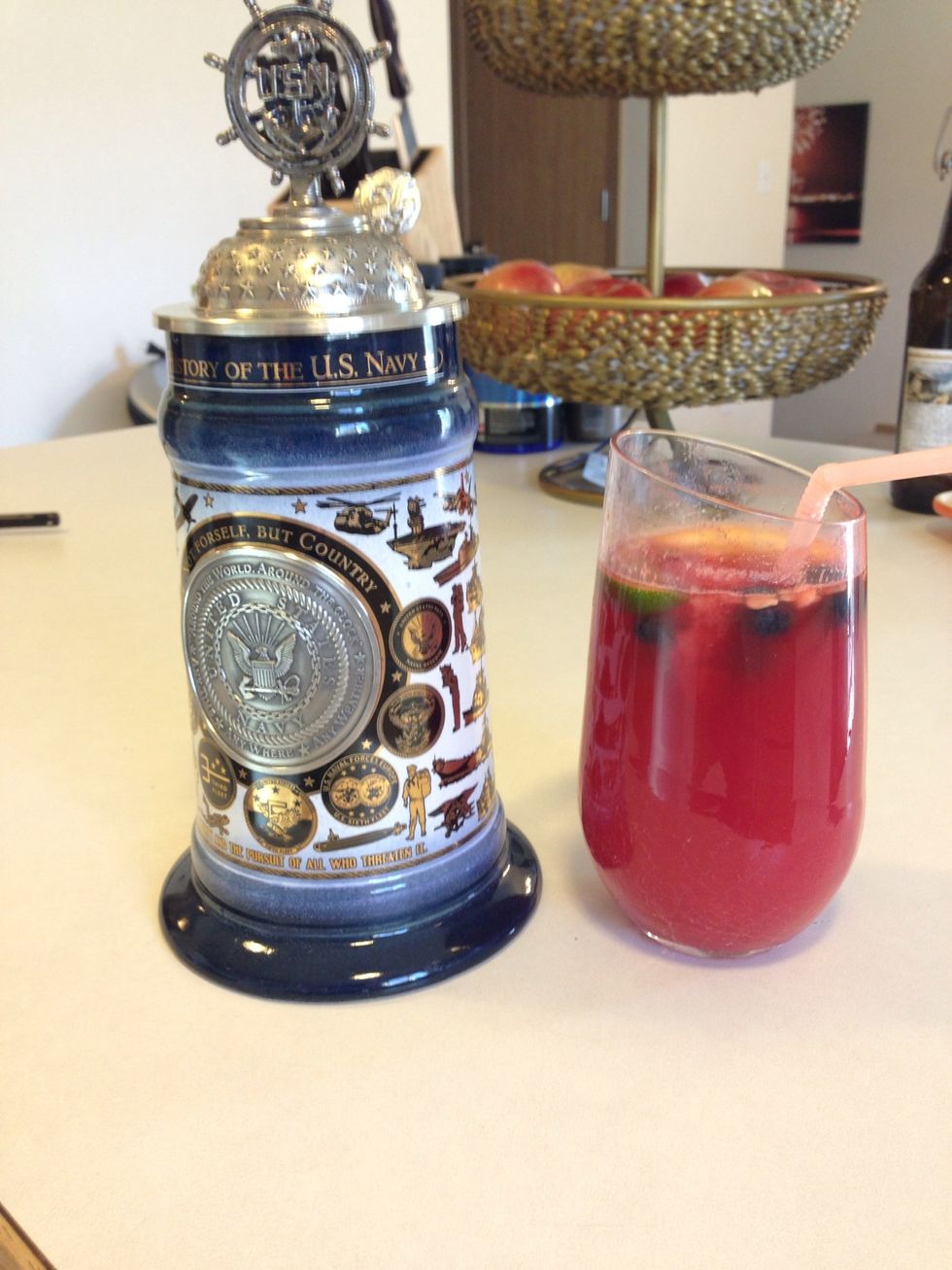 Enjoy everyone, happy 4th of July. Check out my other guides and my Facebook, the love of culinary creations. Also hope to start my blog soon! Have a good one!
About 12 cups watermelon
1cup blueberries
1orange cut into wedges
1 lime cut into wedges
1 cup vodka
1/2 cup simple syrup or flavored syrup
1/2 cup triple sec or anything you like
1 bottle white wine
Jerome Moss
I am in the U.S. Navy, and I love to cook, I plan on retiring and opening my own restaurant. Please Enjoy my guides and thanks to everyone who shares theirs!