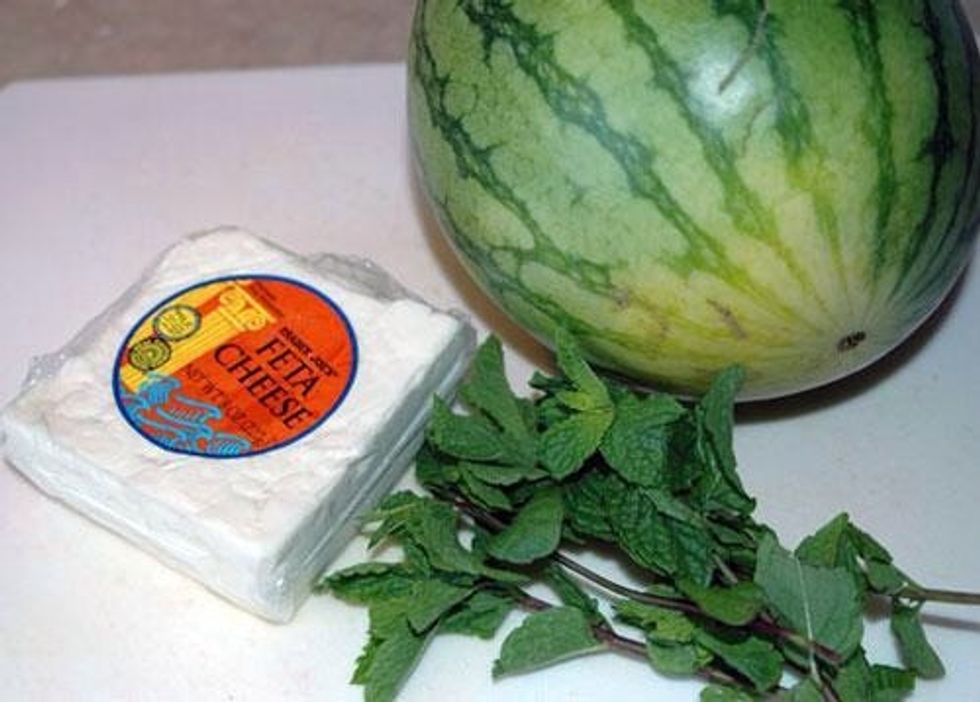 All the required materials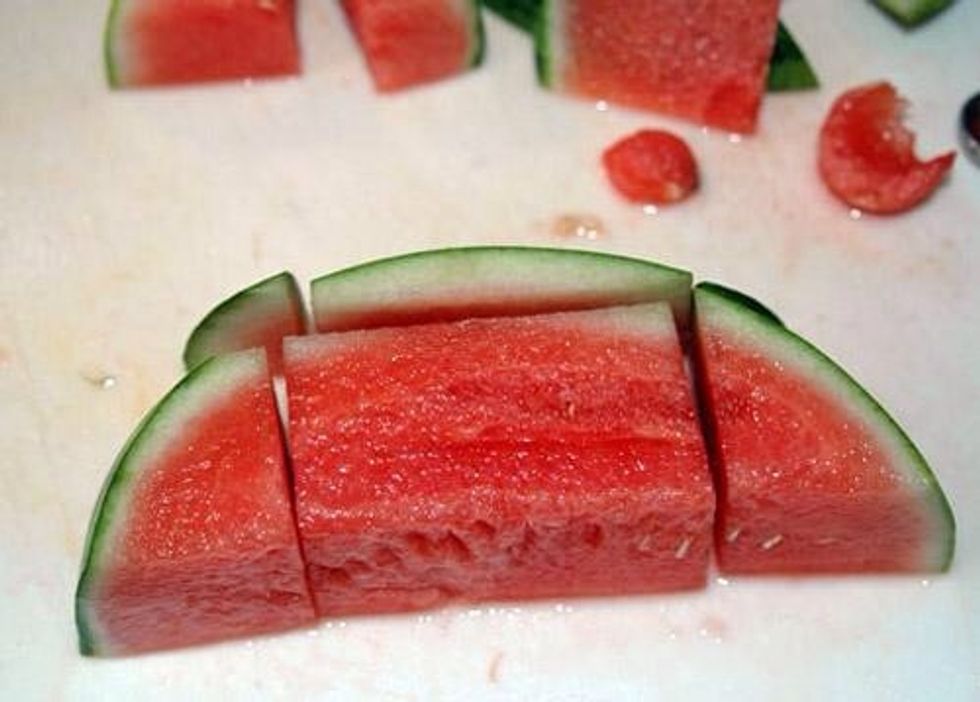 This is easy. Cut a large rectangular chunk of watermelon like so.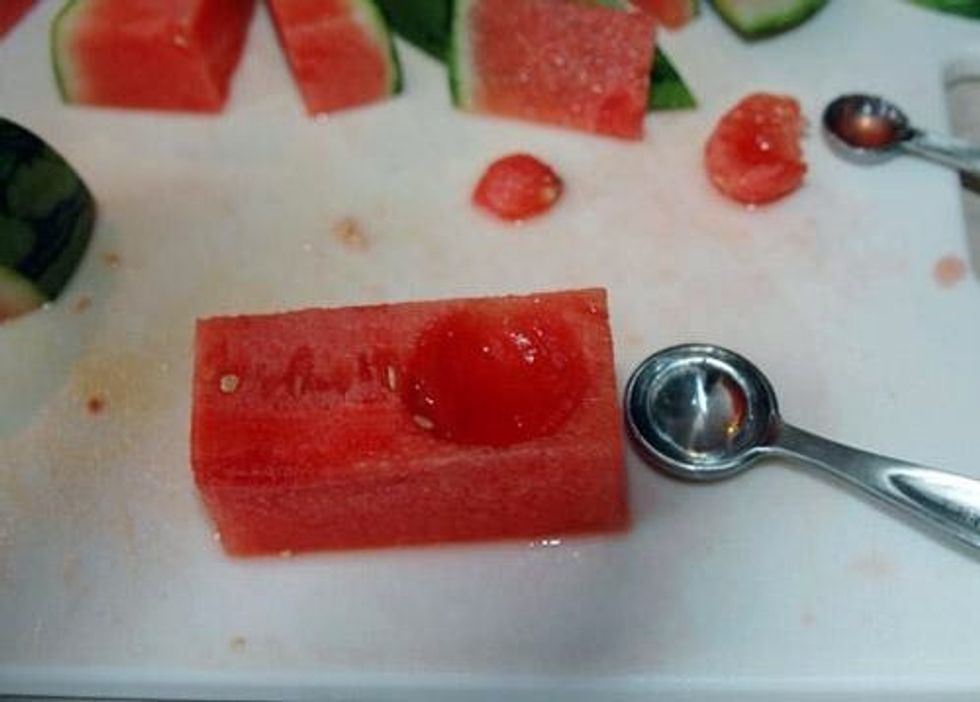 With a melon baller or rounded measuring spoon, scoop out a round hole from the melon.
Fill with crumbled feta and mint, garnish with a bit of finishing salt (I used Hawaiian sea salt for its pink color and light flavor) and a mint sprig, and serve on a chilled salad plate.
Watermelon
Mint
Feta
Salt if desired