How to make watermelon agua fresca
I cannot take credit for this recipe. It is from Rachael Ray, and it is DELICIOUS! After trying it, I couldn't NOT share it with you all.
78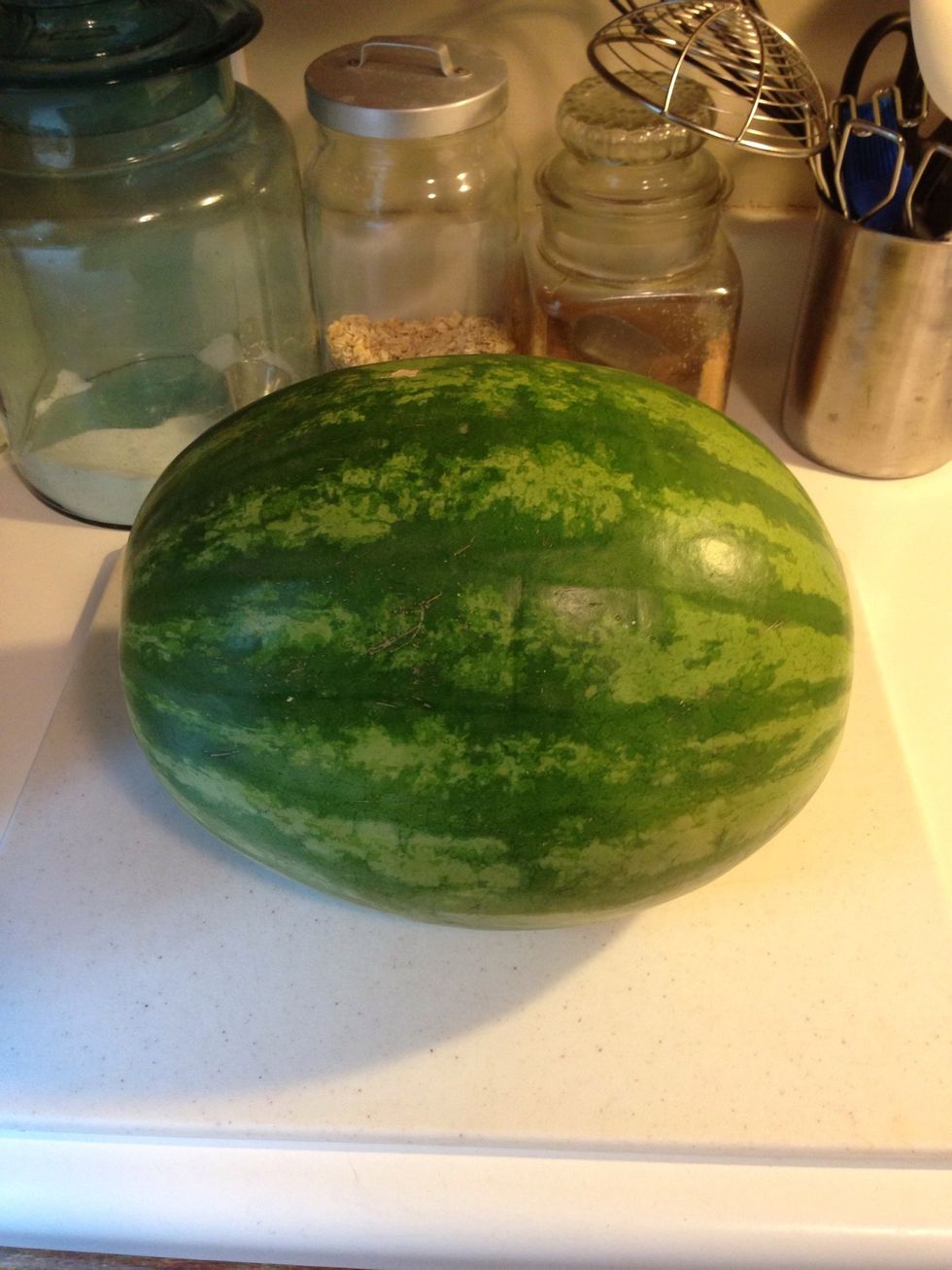 It's summertime, so I'm going to assume that you already have a watermelon ready. Oh, you don't? Well here's a good excuse to go buy one. :)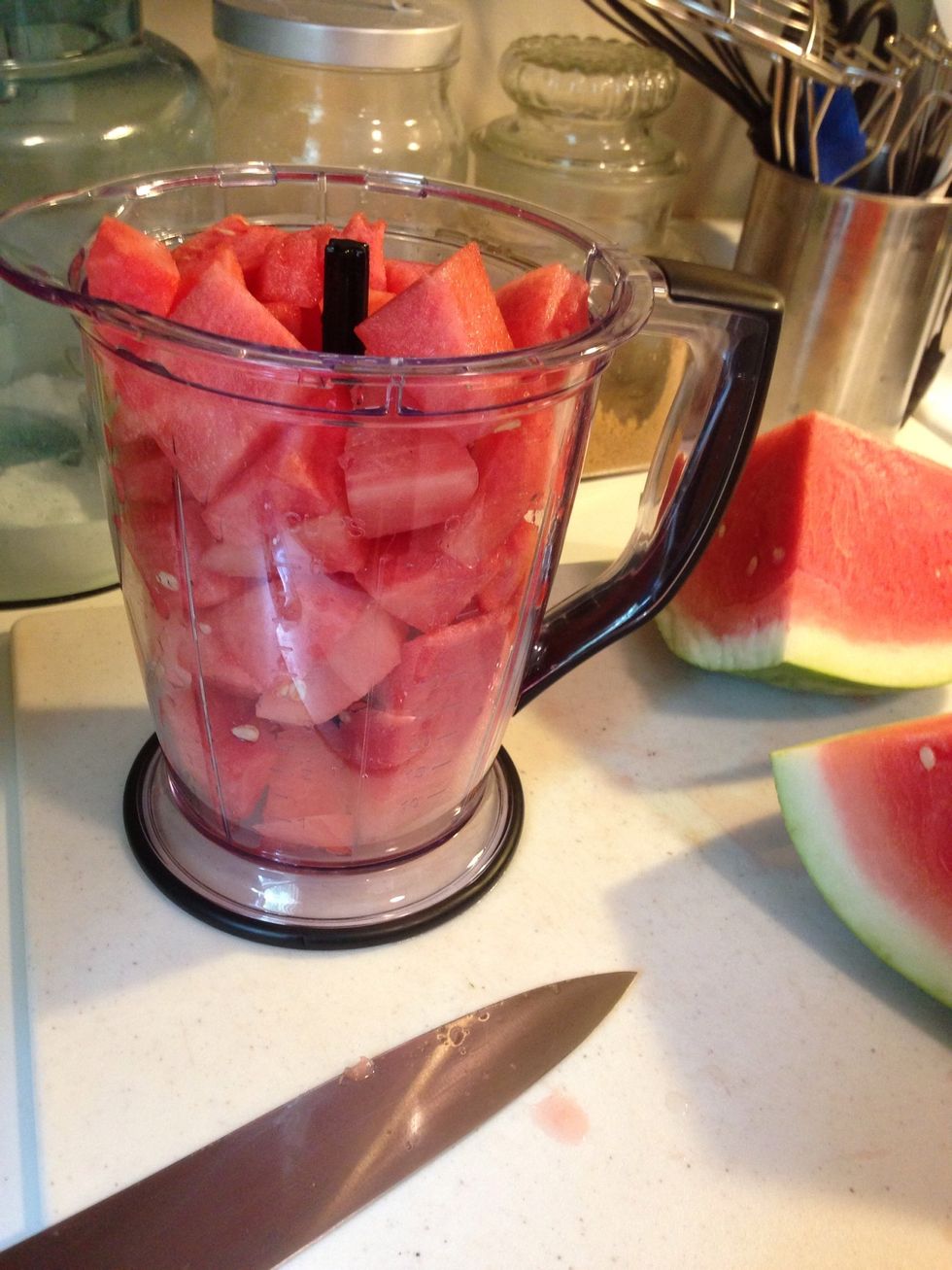 For my watermelon (average sized), 8 cups was about a quarter of the melon. I just chopped it up and dropped it right into the blender.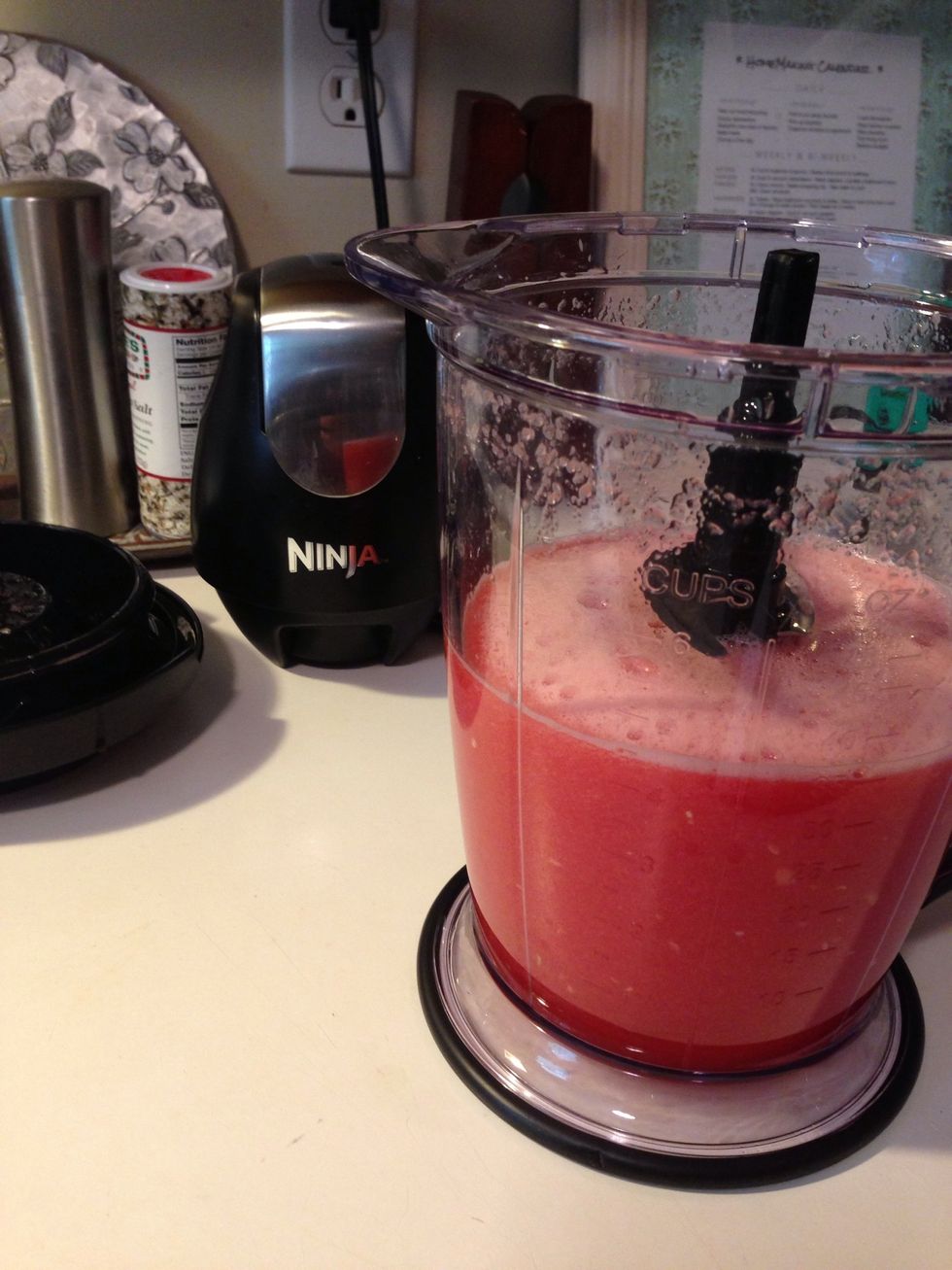 With my handy dandy Ninja blender (I should really be getting an endorsement deal), it took no time at all to purée the watermelon.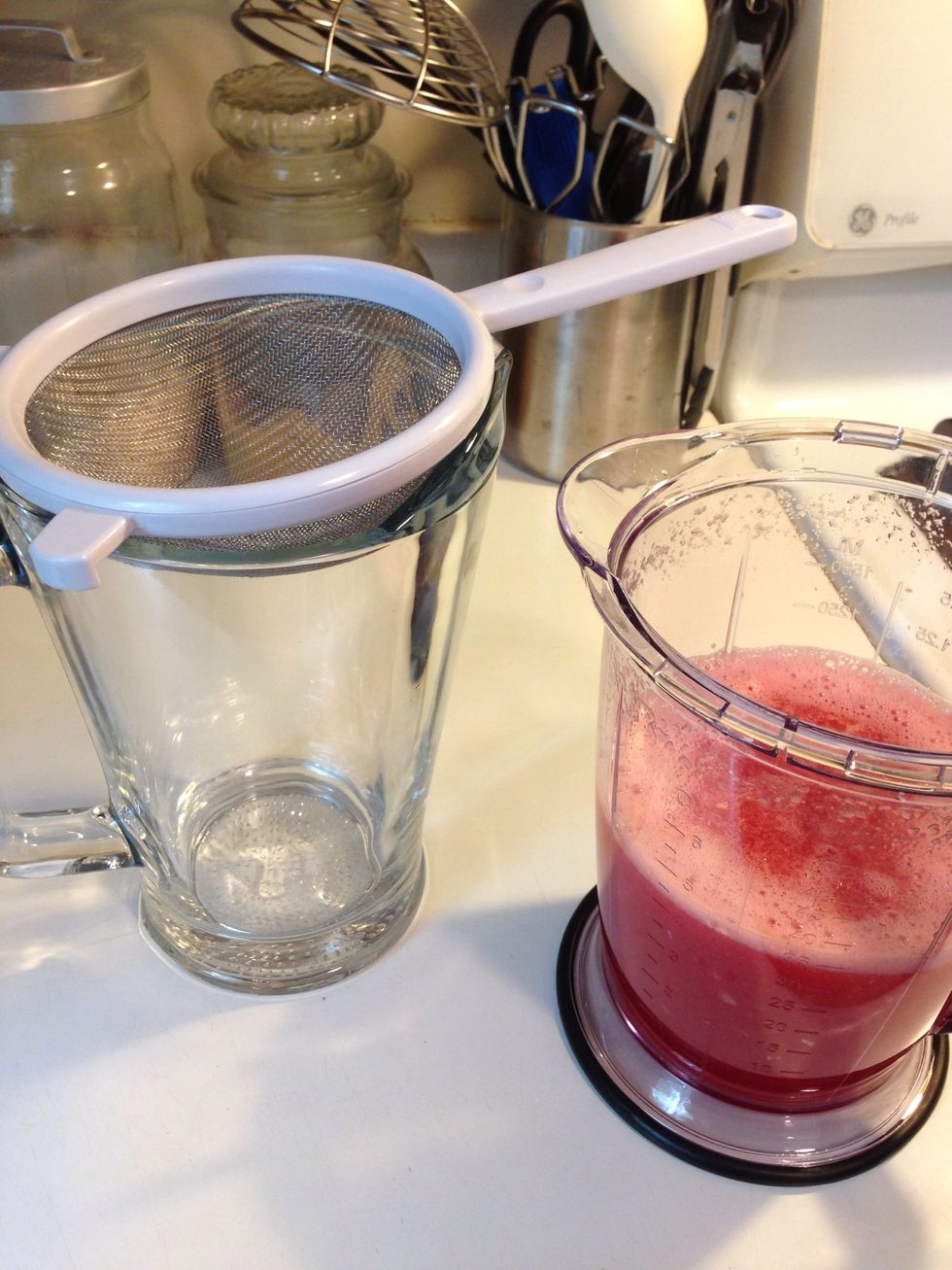 Grab a fine mesh strainer (sieve) and whatever pitcher you'll be serving from.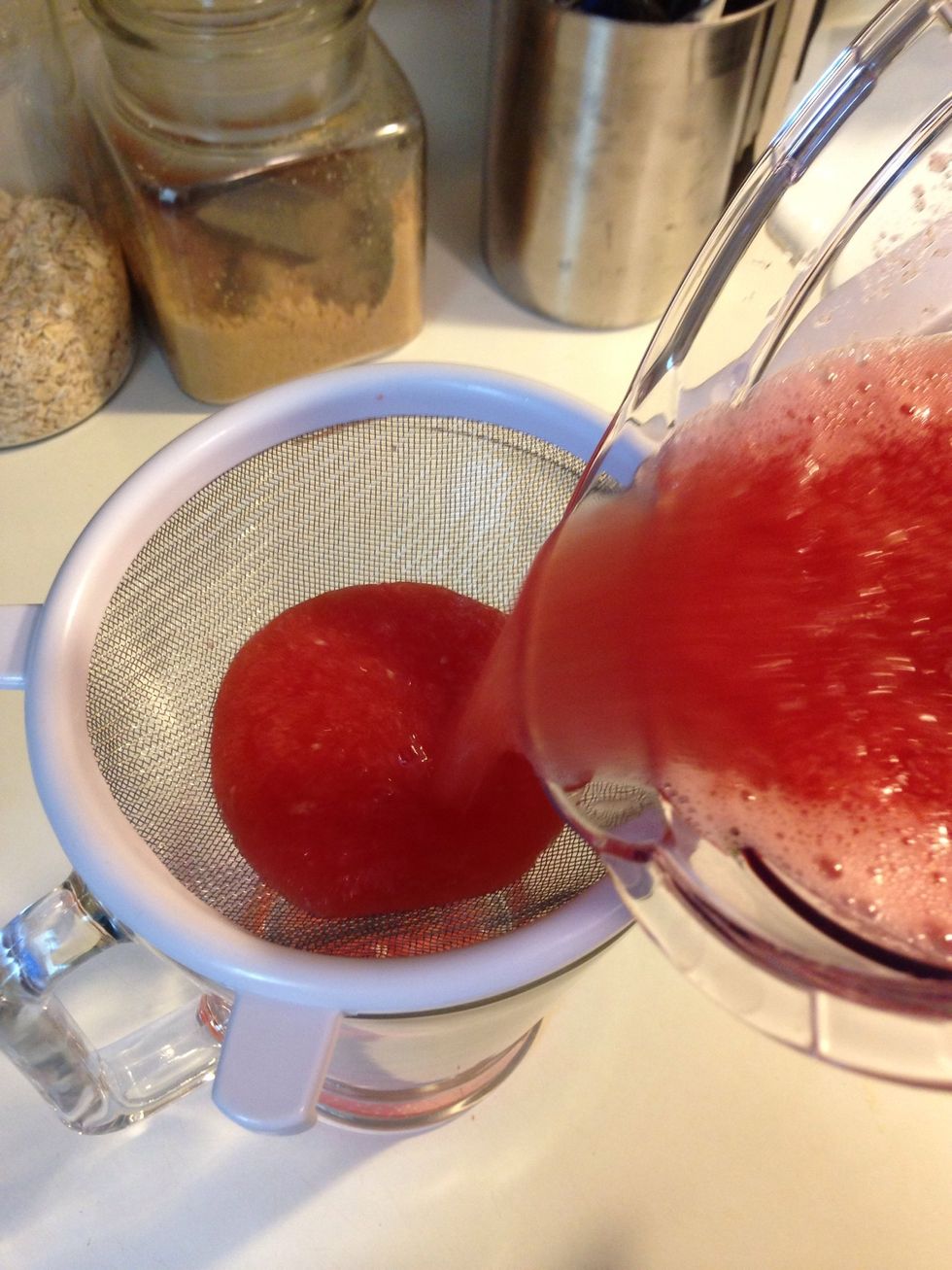 Pour the watermelon purée over the strainer, being careful not to flood the sides. If you get watermelon all over your counters, it will be super sticky!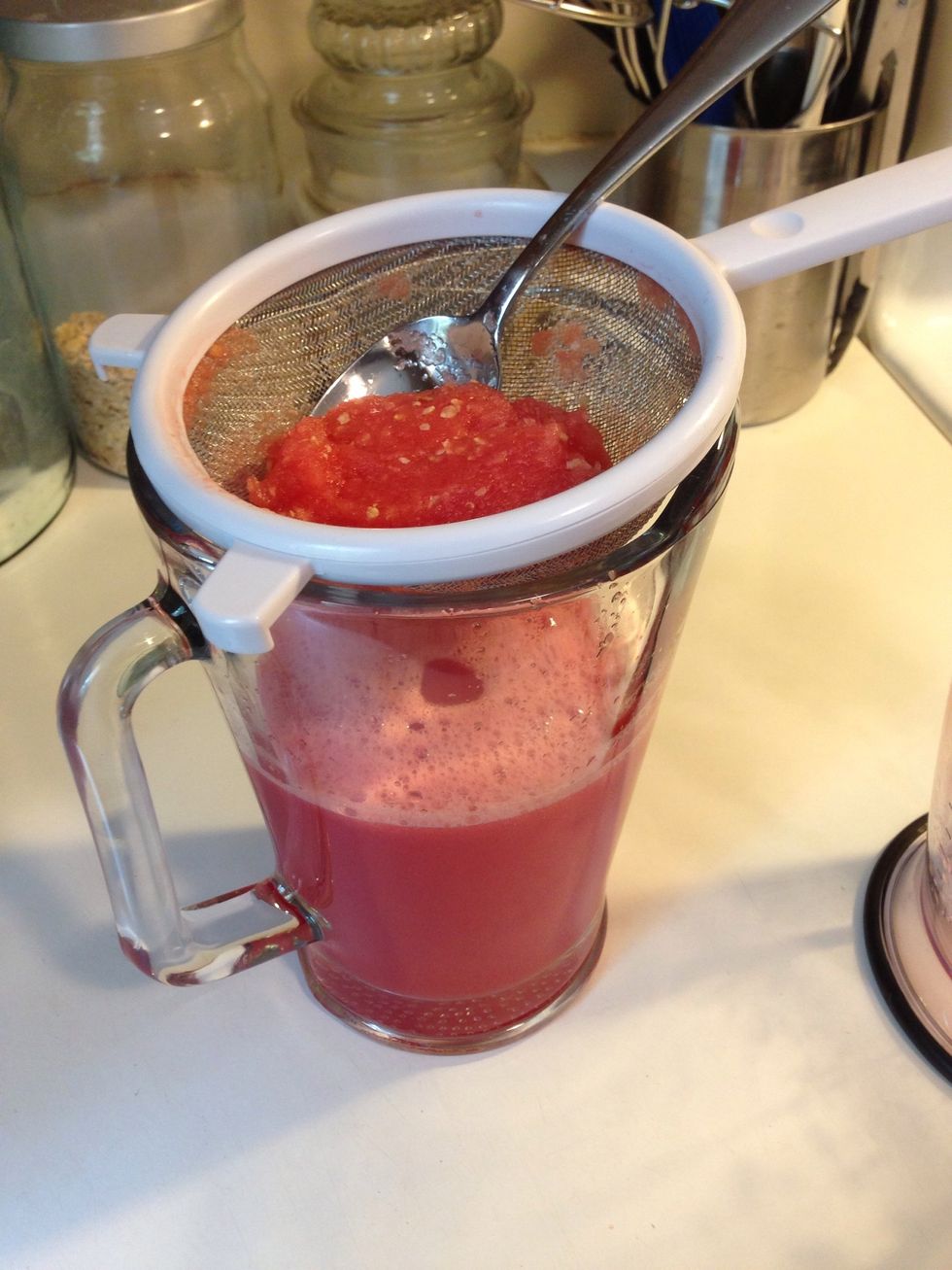 Use a spoon or spatula to gently stir the purée. This will bleed the pulp of any remaining juice. It may take a few minutes, so be patient. What you see here is all I had left. Discard remaining pulp.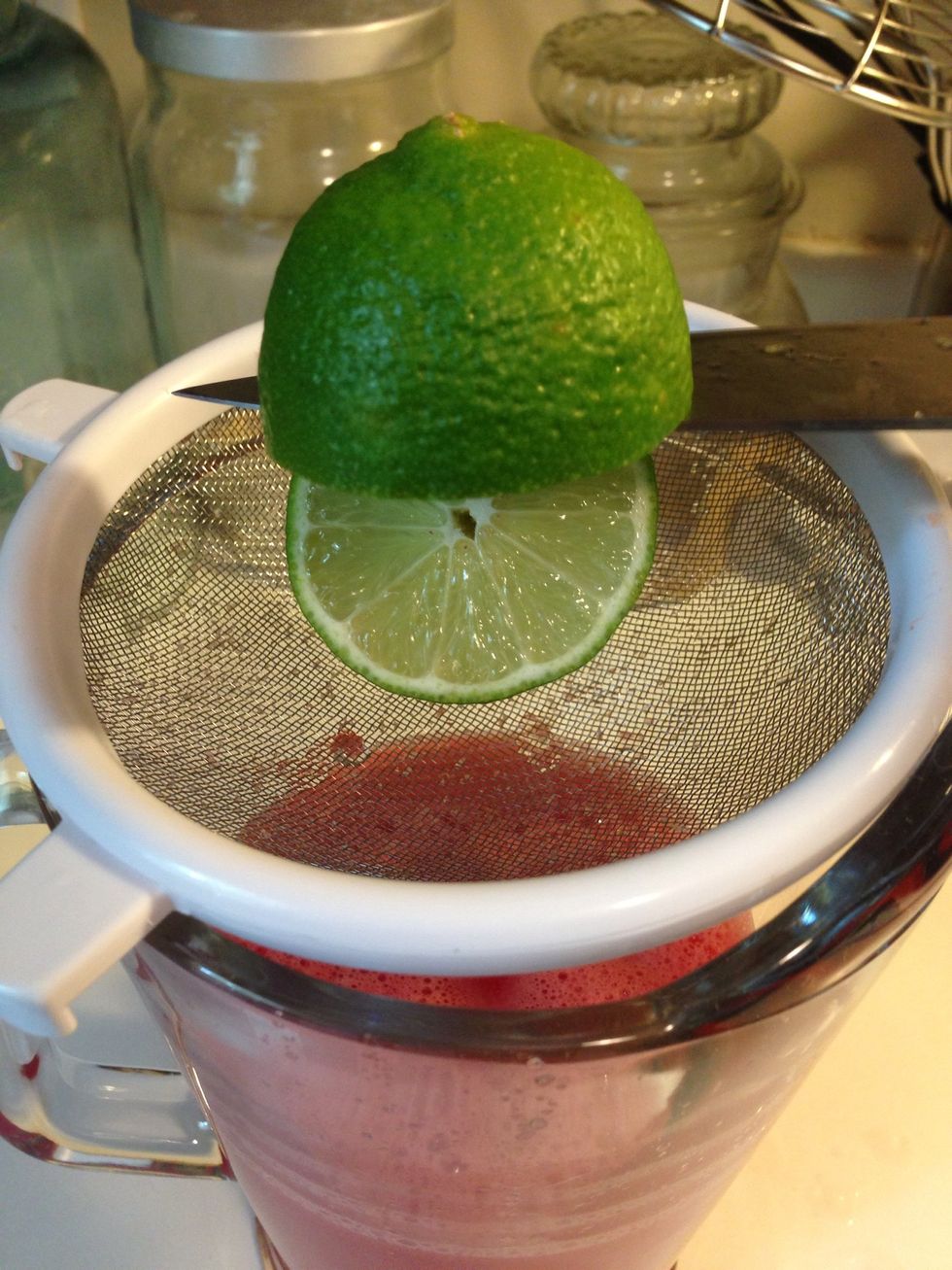 Give your strainer a quick rinse and then juice one of your limes over the pitcher. Get every drop possible out of your lime.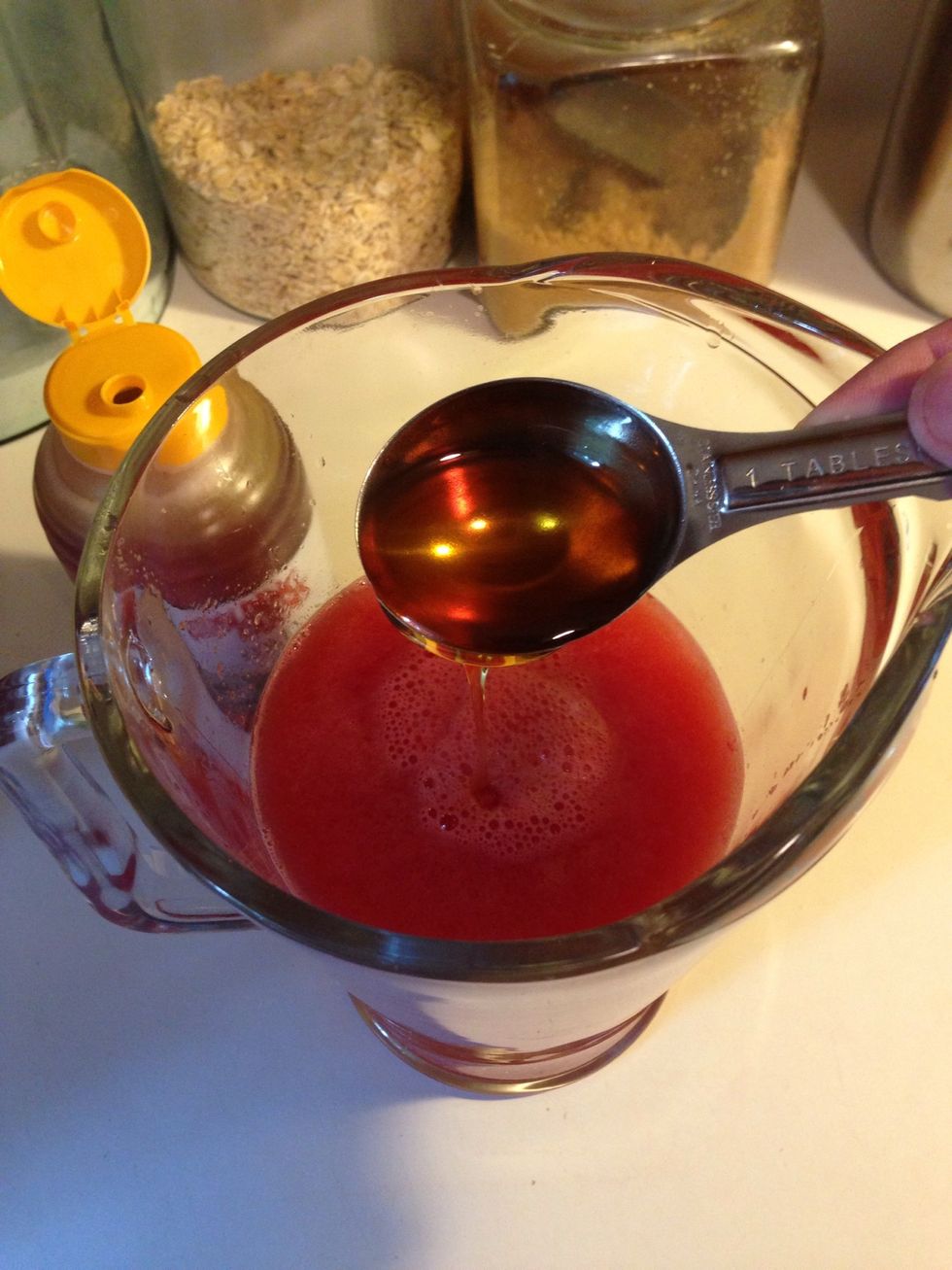 Add your honey...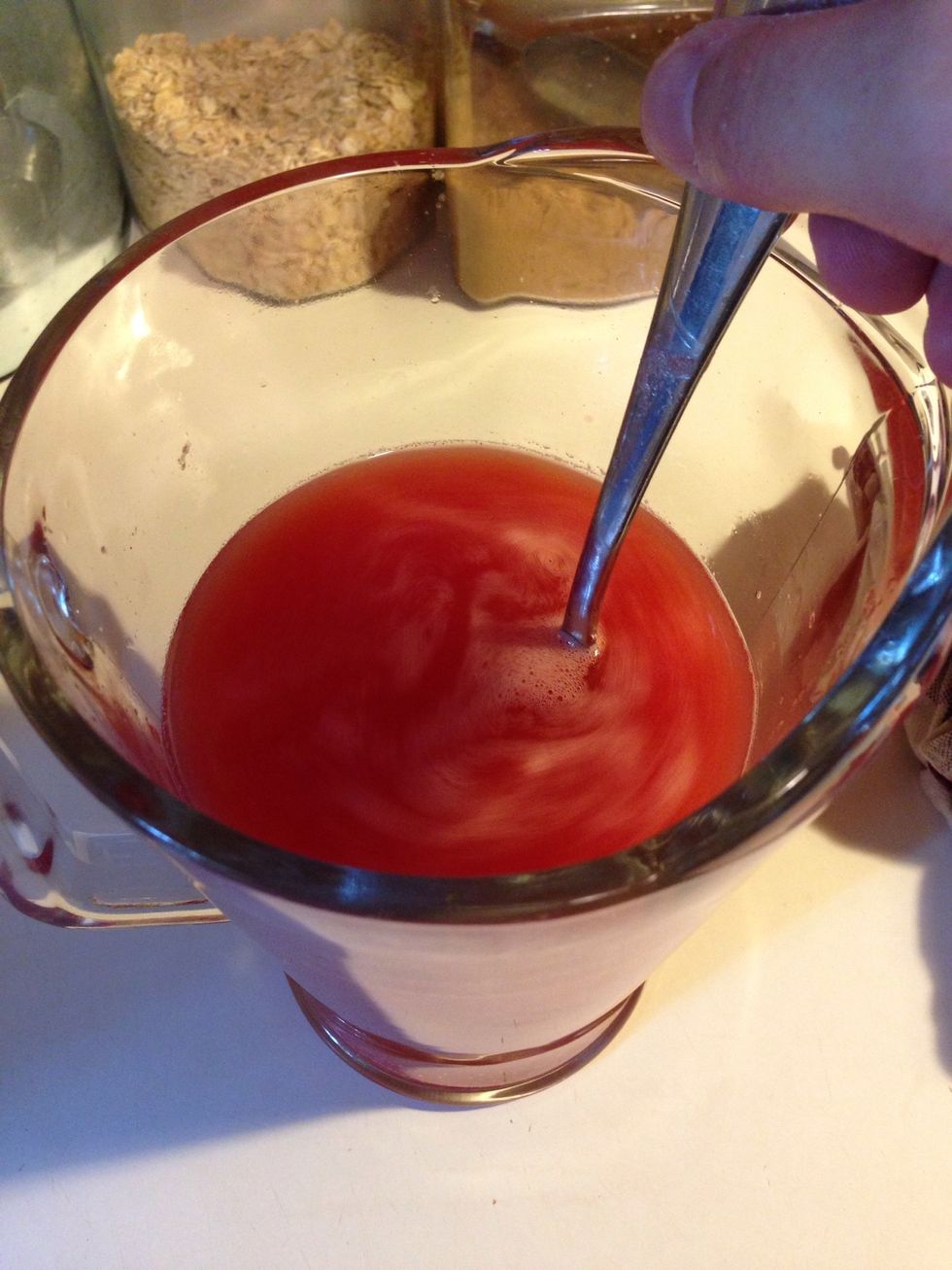 And then give it a good stir. You want all the honey to dissolve, so stir well, and then stir it again just to be sure.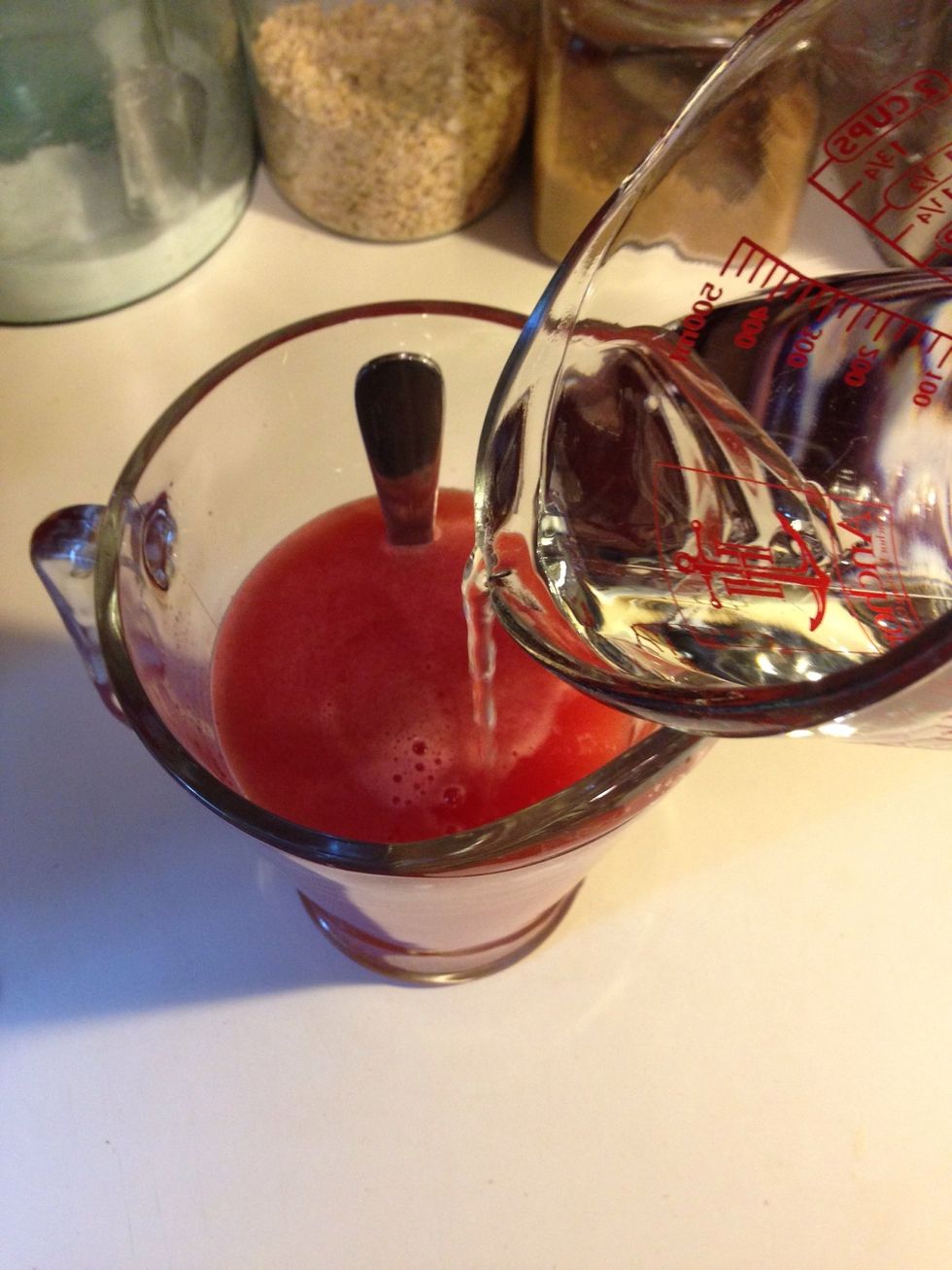 Add your water.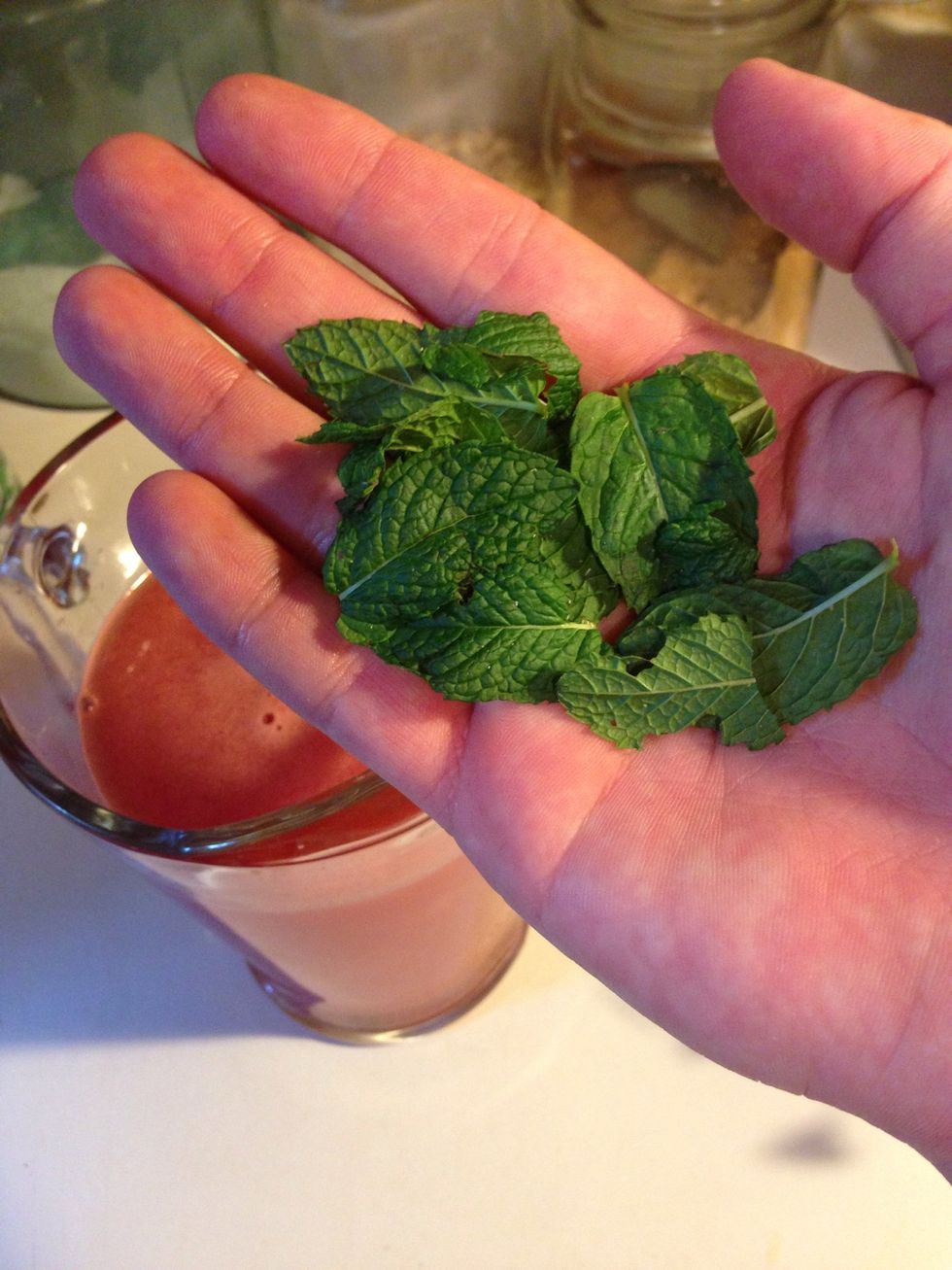 Then take a small handful of fresh mint and crumble it just a little in your hand.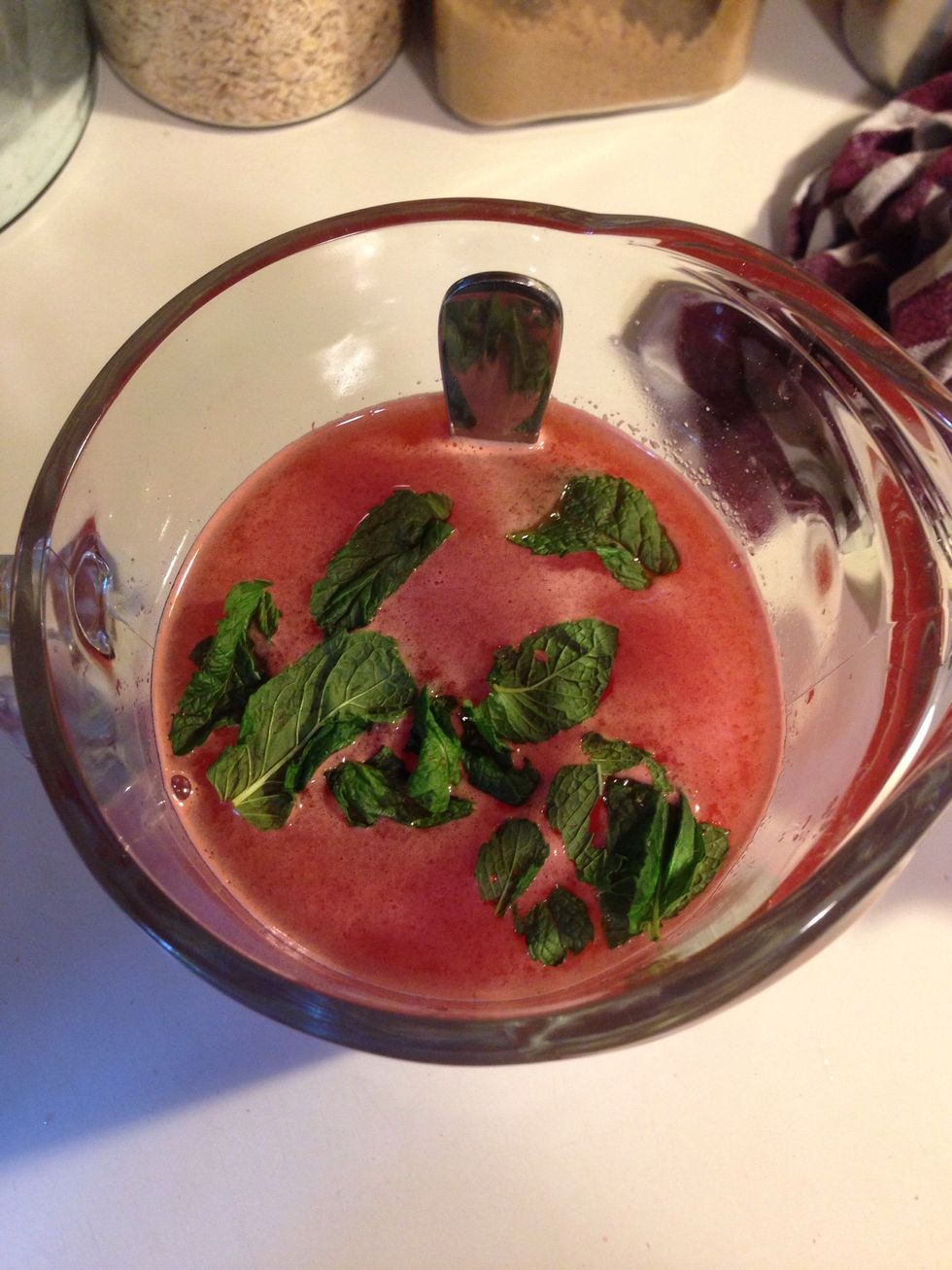 Crumbling the mint leaves will help release the oils into the liquid.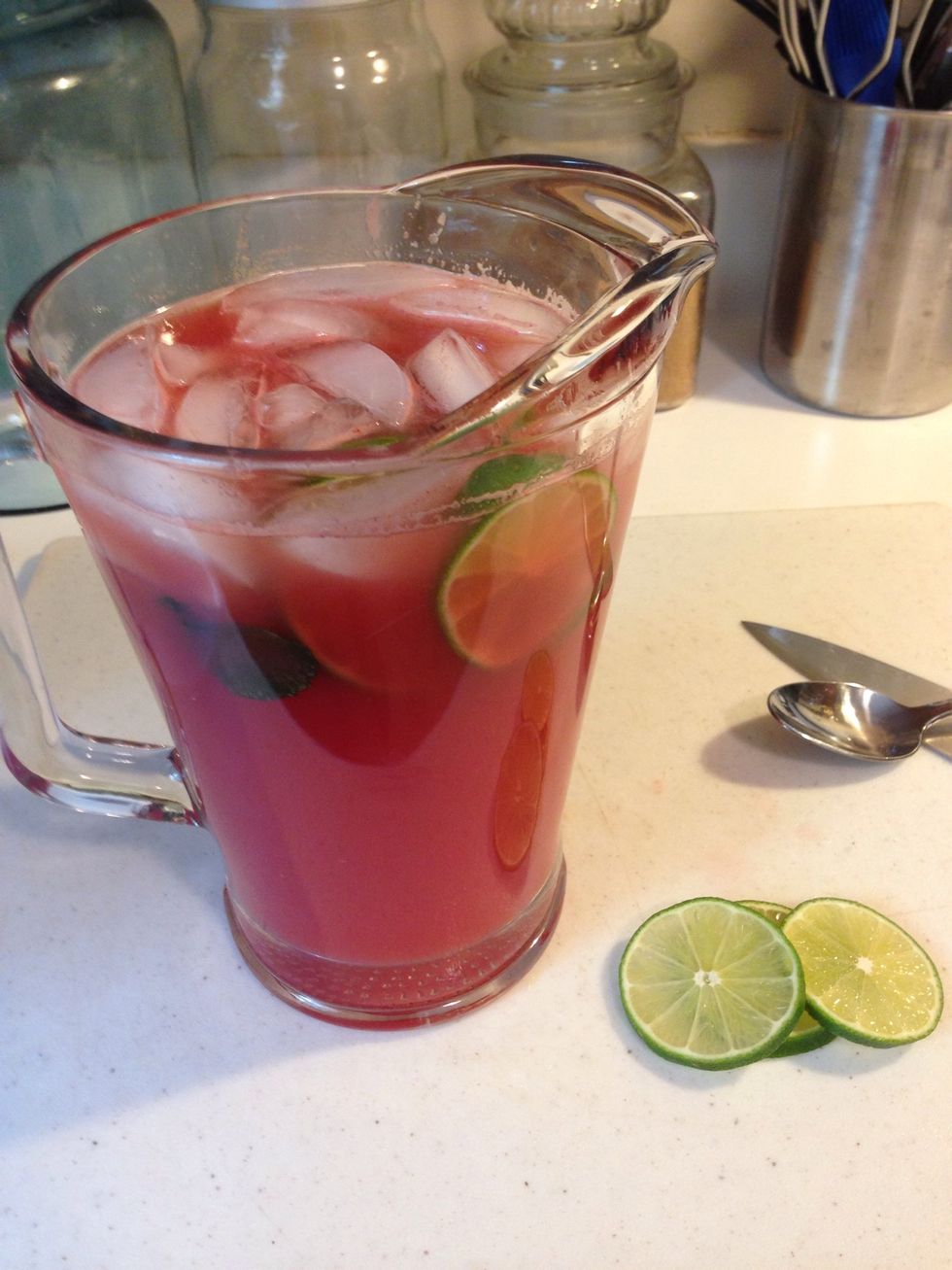 Slice up your remaining lime (saving a couple slices on the side for a garnish), drop it in with some ice. Give the pitcher one more quick stir and viola! You're done!
Add a short sprig of mint and a lime slice to the rim and enjoy! Feel free to make a cocktail out of this, but be responsible. These are fantastic for a summer drink.
Thanks for checking out the guide! Make sure you check out my other guides while you're here. Leave a comment and follow me for more guides in the future. Enjoy!
8.0c Cubed watermelon
2.0 Limes
1.0c Water
6.0Tbsp Honey (or agave nectar)
Mint
Ben Niemann
IT professional living in the Raleigh/Durham area. I love to cook, I love DIY, and I love to entertain. I hope you enjoy my guides!
Wake Forest, North Carolina