Make Watercolor on Paintables With Oil Pastels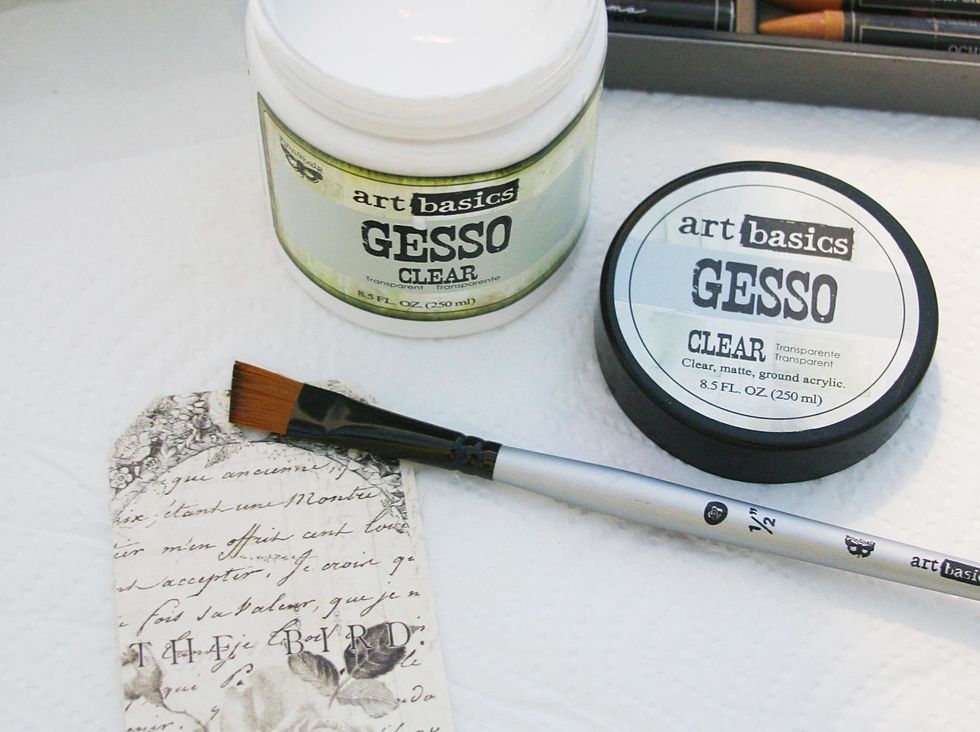 Add clear gesso over Paintable tag. Dry. This protects the image beneath, & provides a smooth base for easy blending. If you do not like the color results you can simply wipe them off and start again.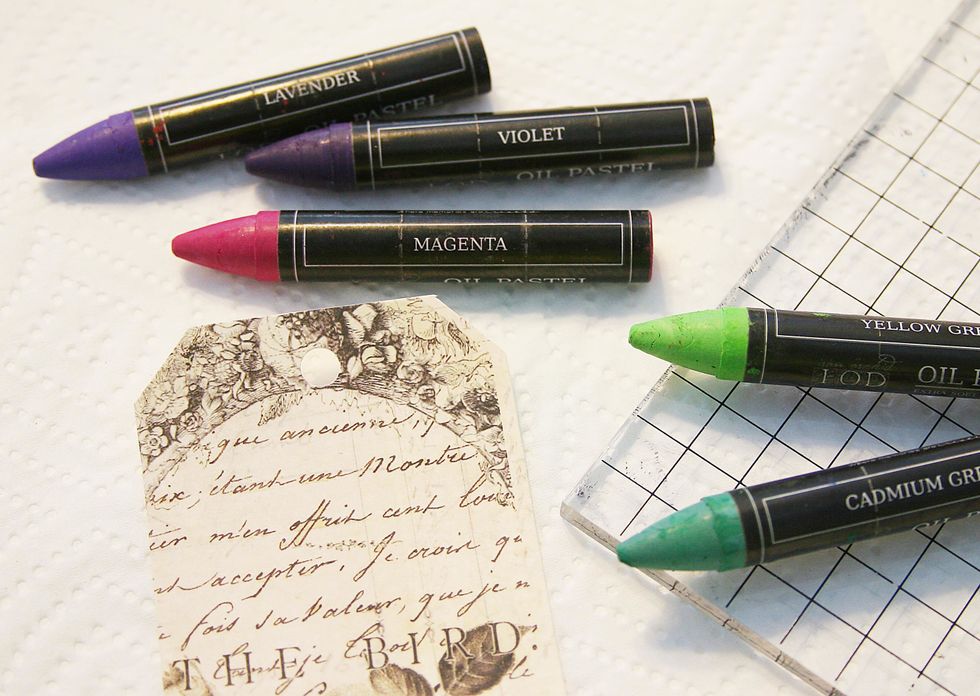 Choose Oil Pastel colors to play with! I chose Lavender, Violet, Magenta, Yellow Green, and Cadmium Green to start with.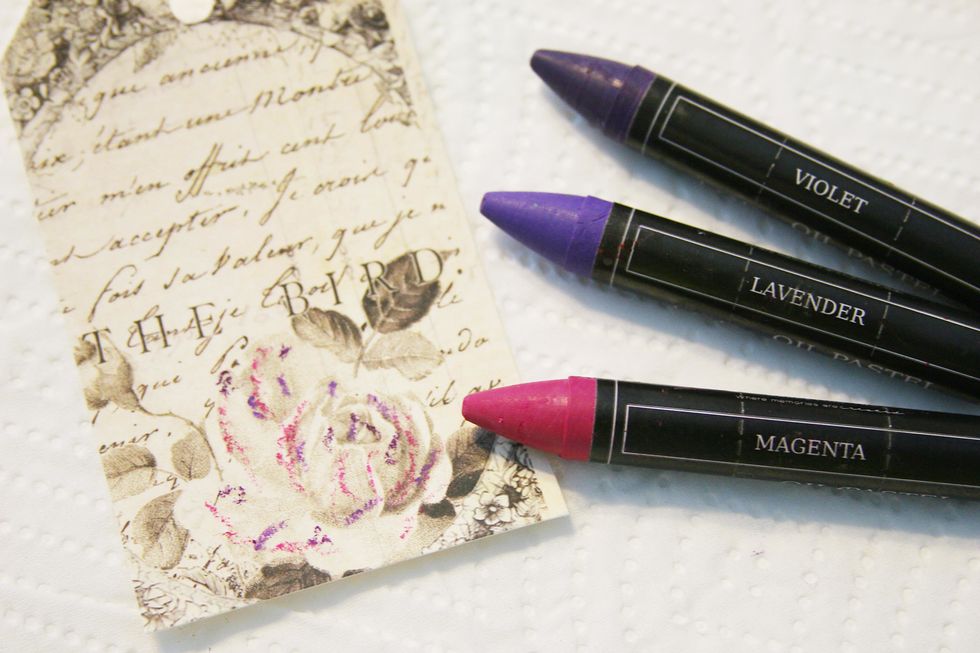 Add Oil Pastels directly on to the Paintable tag as desired.
Blend colors together with a waterbrush. Since the gesso provides a smooth surface, the colors blend beautifully with no lines.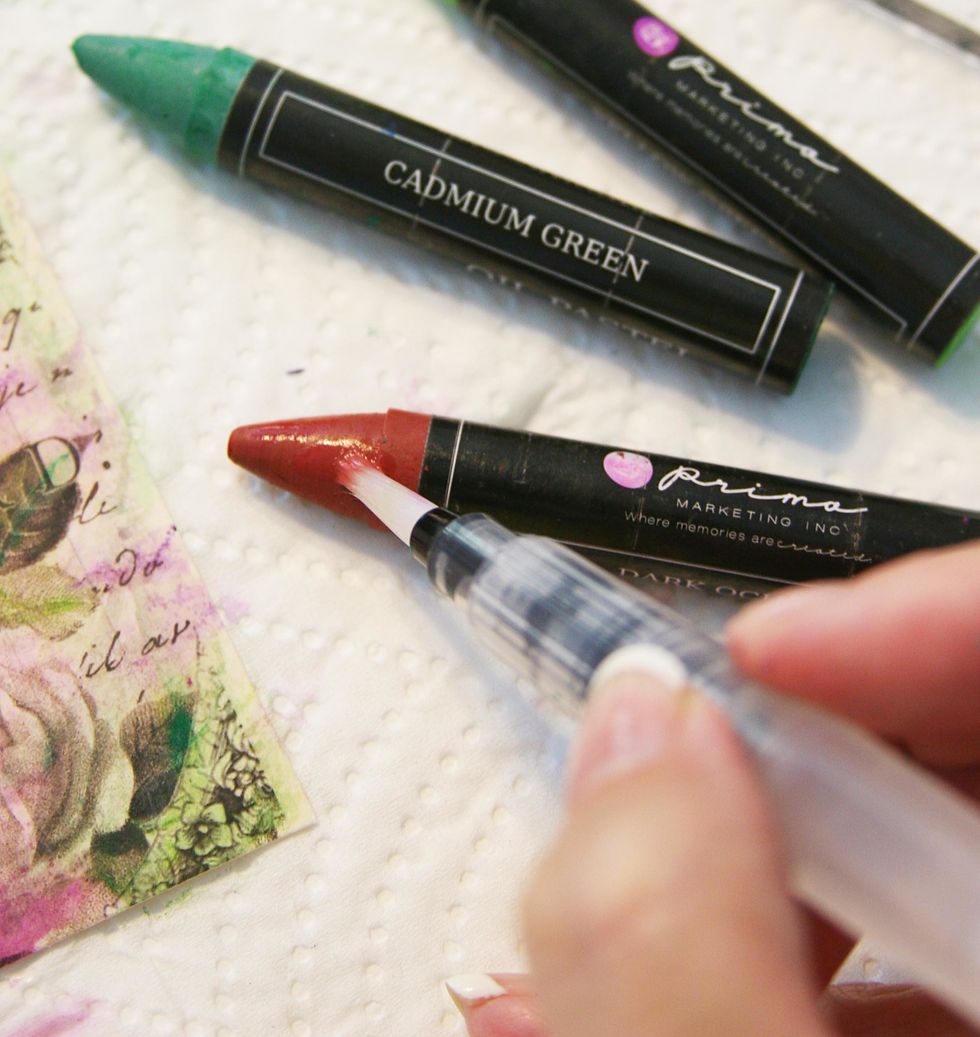 Touch the waterbrush directly to the Oil Pastel tip to get bold, beautiful color. (This is Dark Ochre, which adds great shading.)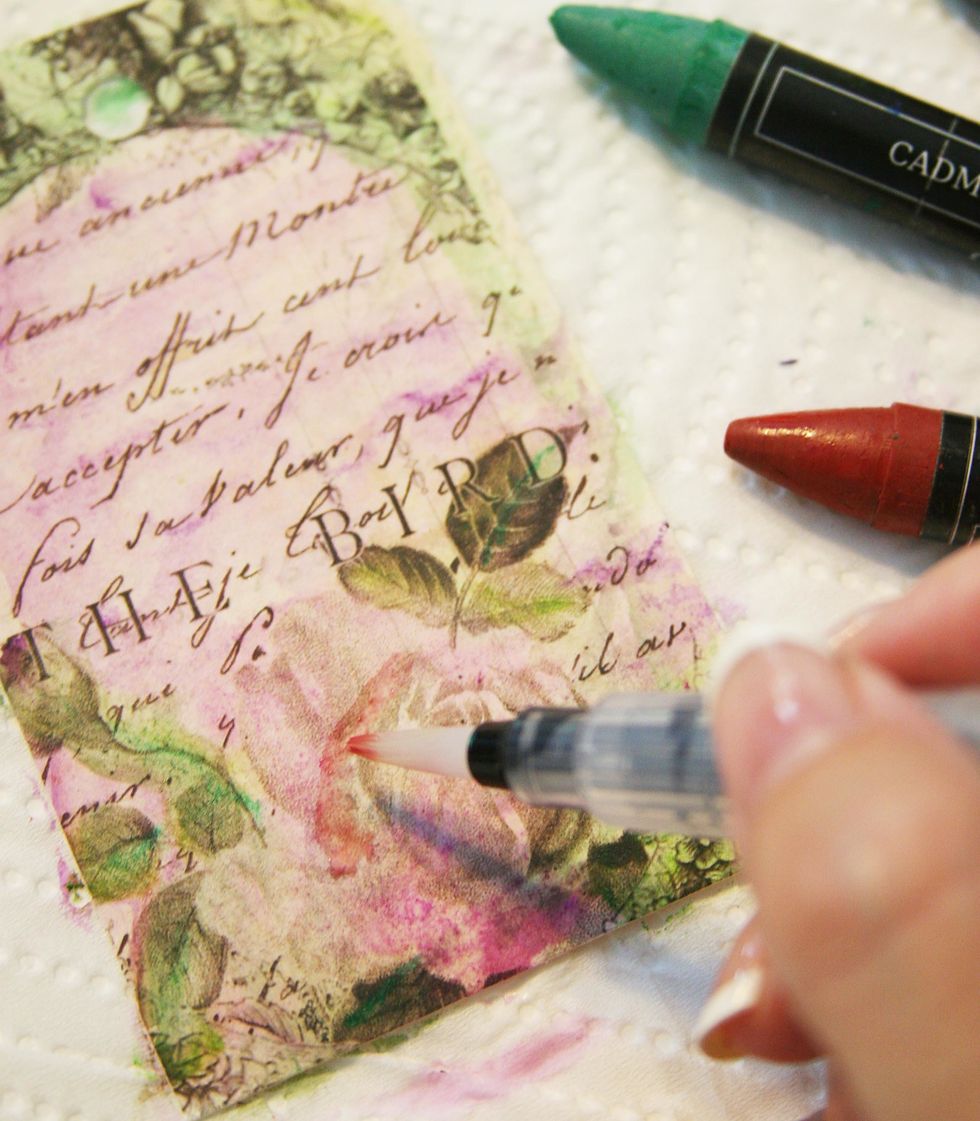 Apply to tag where you want more contrast & depth. Colors will continue to blend easily every time water reactivates them. When done playing, dry tag. (Add clear gesso on top if you wish to seal it.)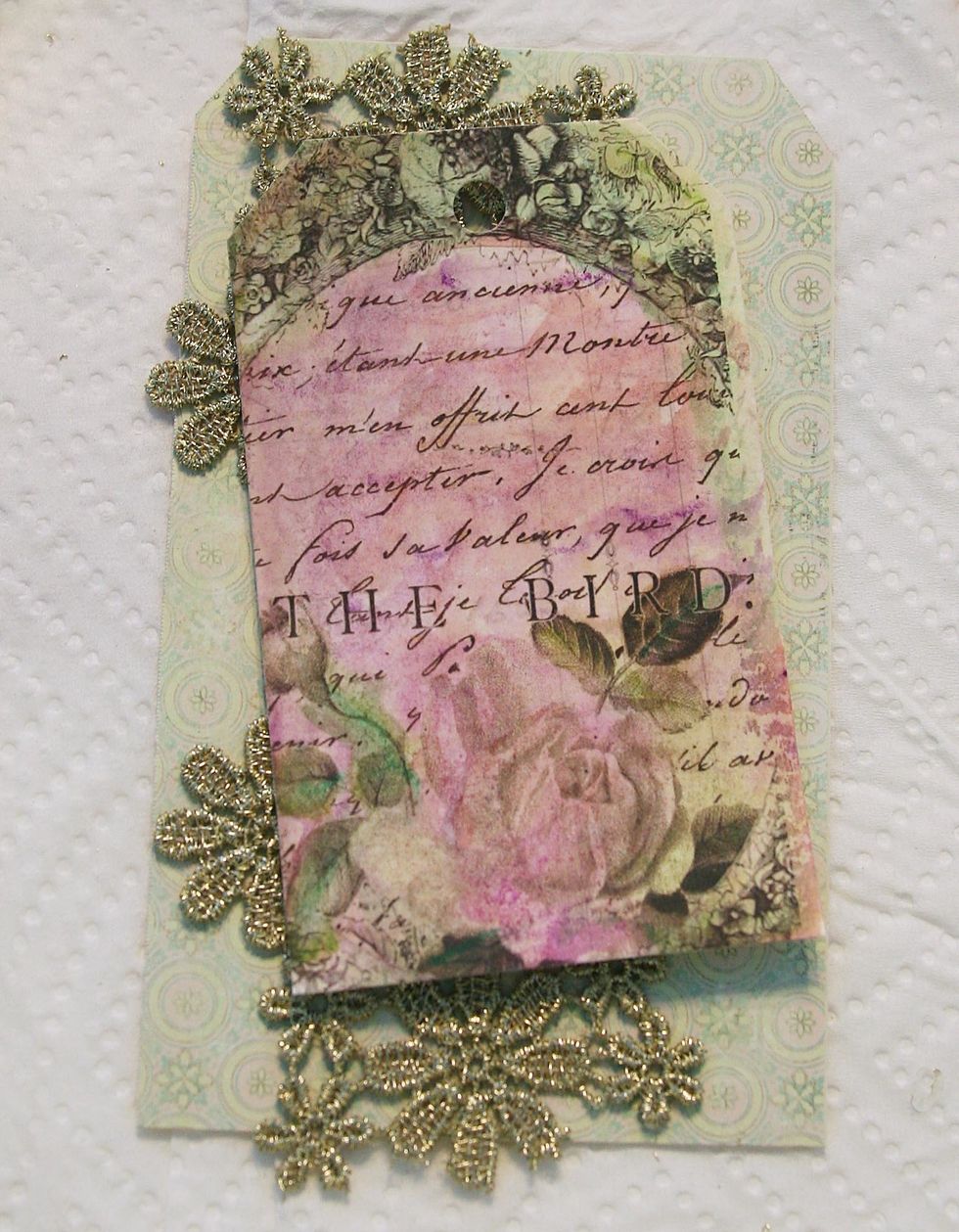 Add Royal Menagerie paper to a 3"x5.5" manilla tag. Adhere gold trim as shown. Adhere Paintable tag with foam squares.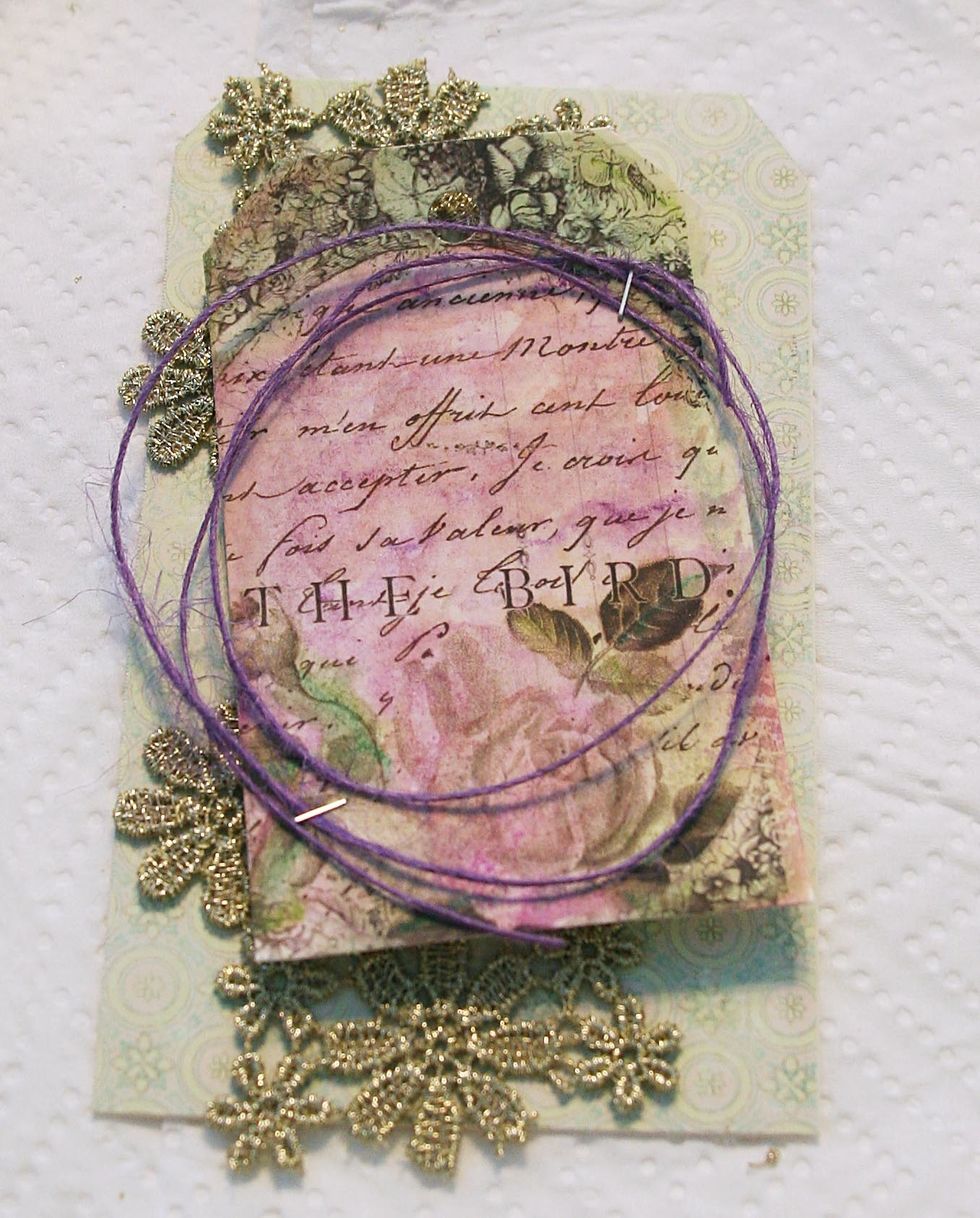 Wrap thread around hand three times and staple to tag as shown.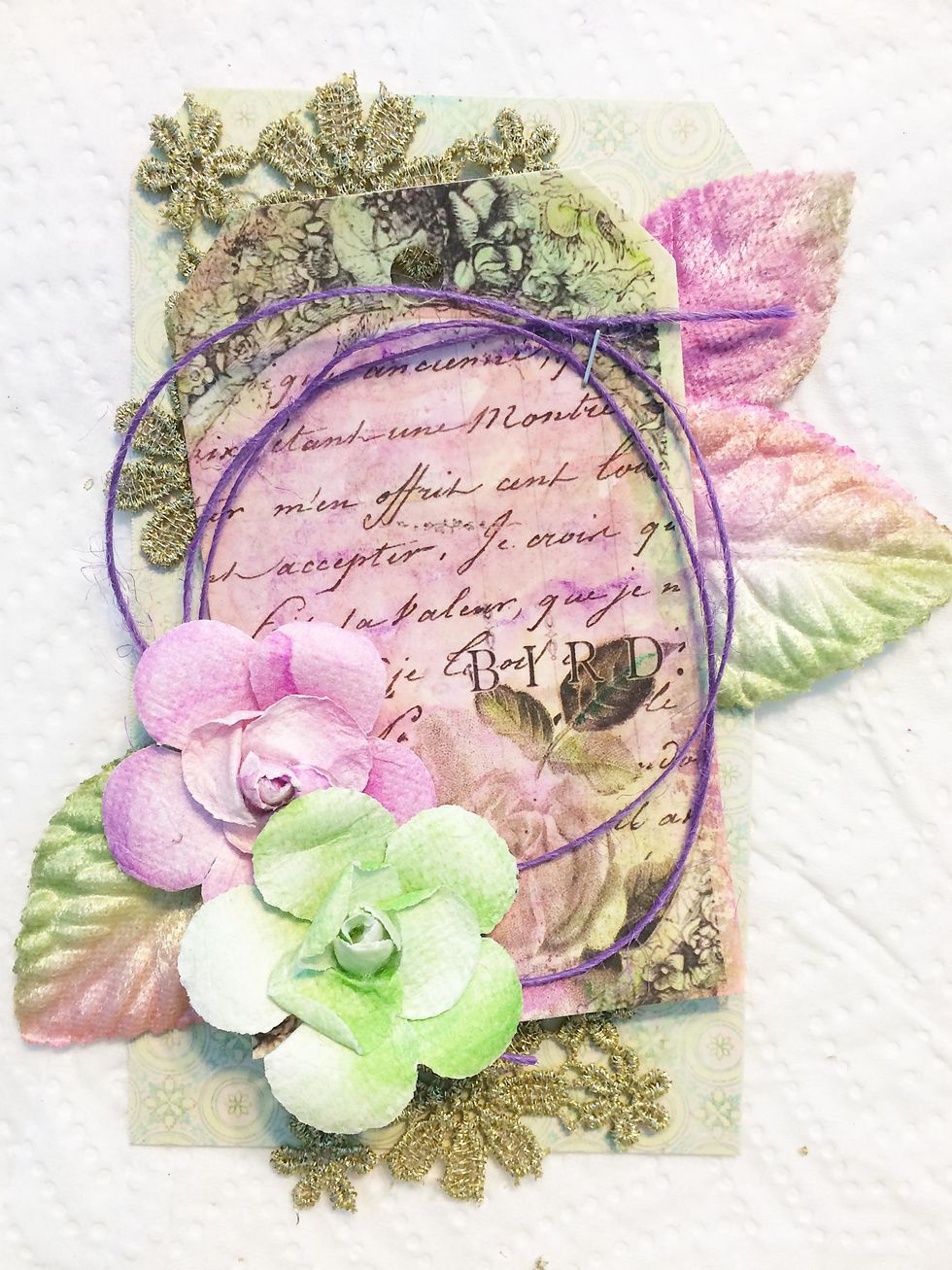 It's time to embellish! Add three leaves and two flowers as shown.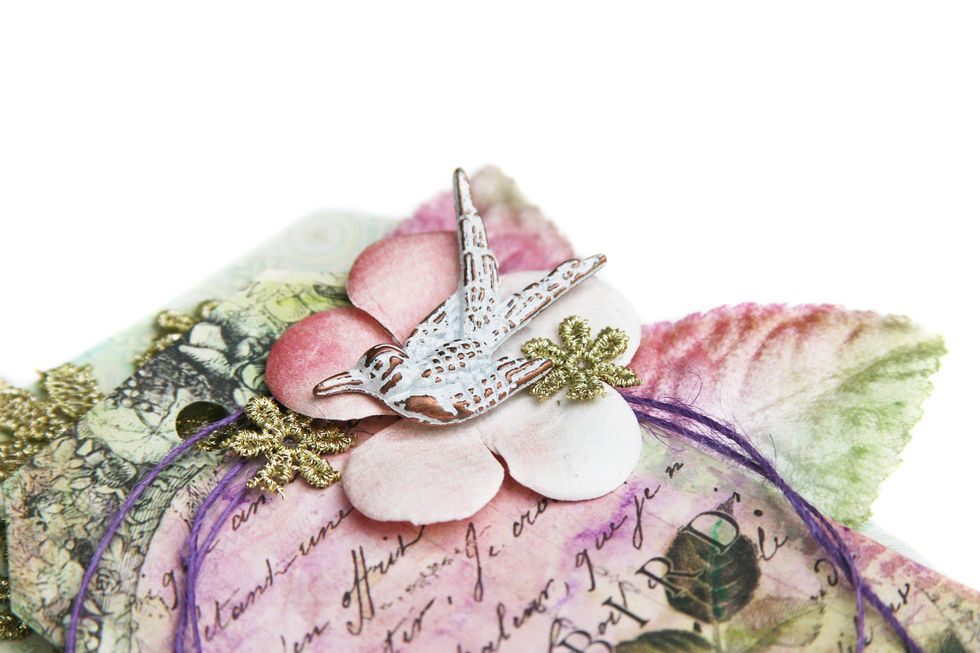 Pull rose apart, removing the center. Add to top right of tag. Add two Metal Bird Trinkets with adhesive as shown. Tuck in 3 or 4 small gold flowers cut from trim.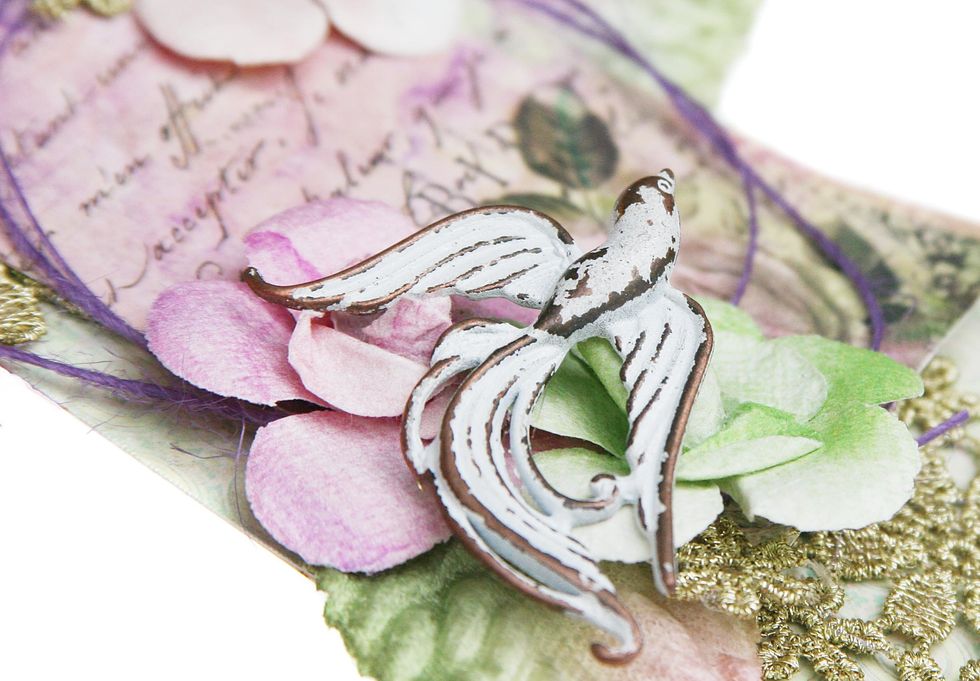 Created by Sharon Laakkonen for Prima!
1.0 814328 IOD Oil Pastels
1.0 580421 Prima Waterbrush
1.0 961466 Finnabair - Art Basics - Clear Gesso
1.0 814205 Paintables - Parisian Tags
1.0 962760 Finnabair - Brush Set
1.0 847432 Royal Menagerie 6x6 Paper Pad
1.0 584917 Metal Trinkets - Birds
1.0 991050 Memory Hardware Trim - Cours Mirabeau Lace
1.0 582081 Niikko Flowers - Dano
1.0 583378 Royal Menagerie Leaves - Patricia
1.0 576899 Jute Trim - Grape
1.0 Other: stapler, 3x5.5" manilla tag
Prima Marketing
Prima Marketing, Inc. is an established leader in flower embellishments in the scrapbooking and crafting industries!