Start with a plain white napkin or coffee filter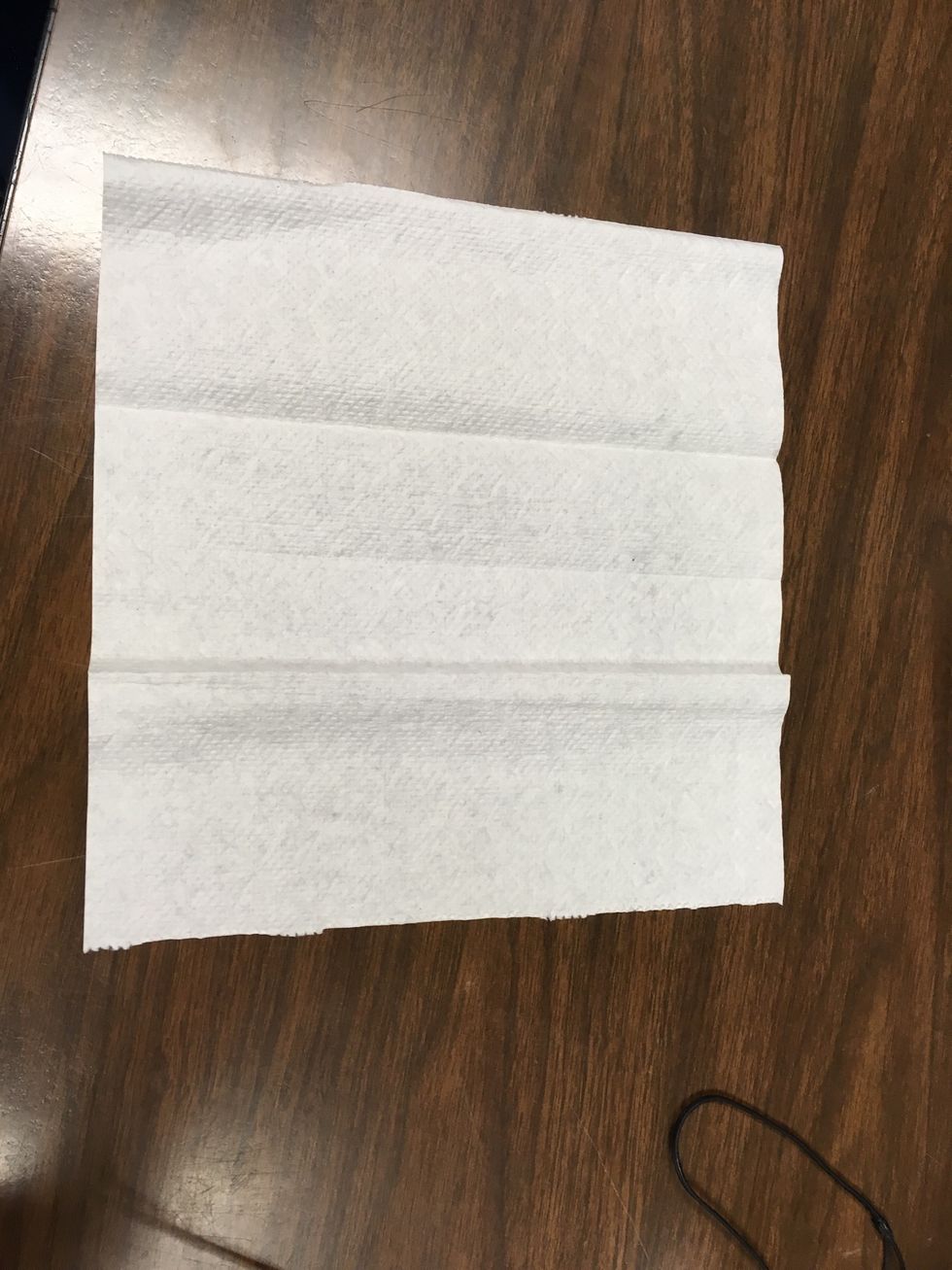 Fold in half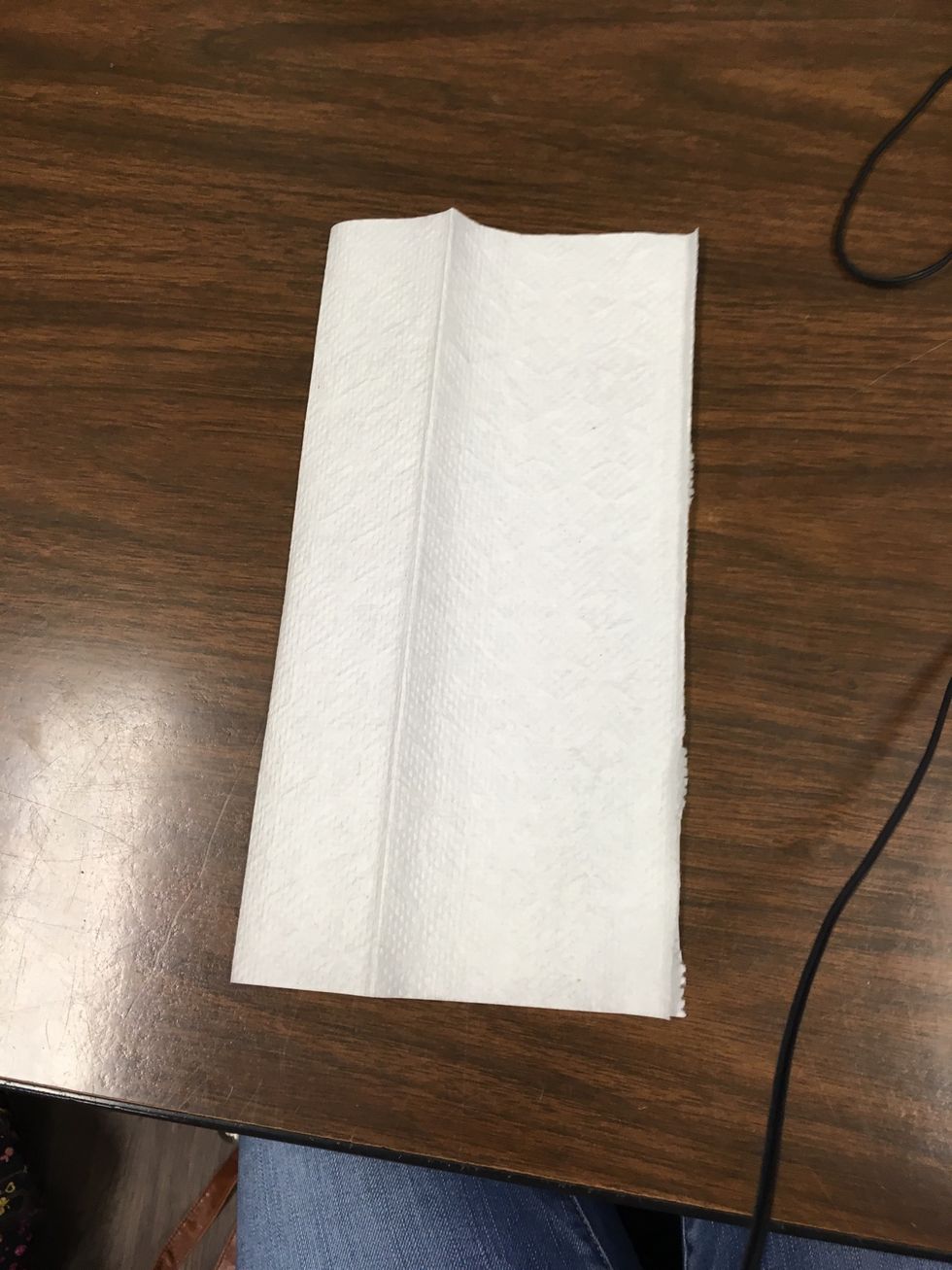 Fold in half again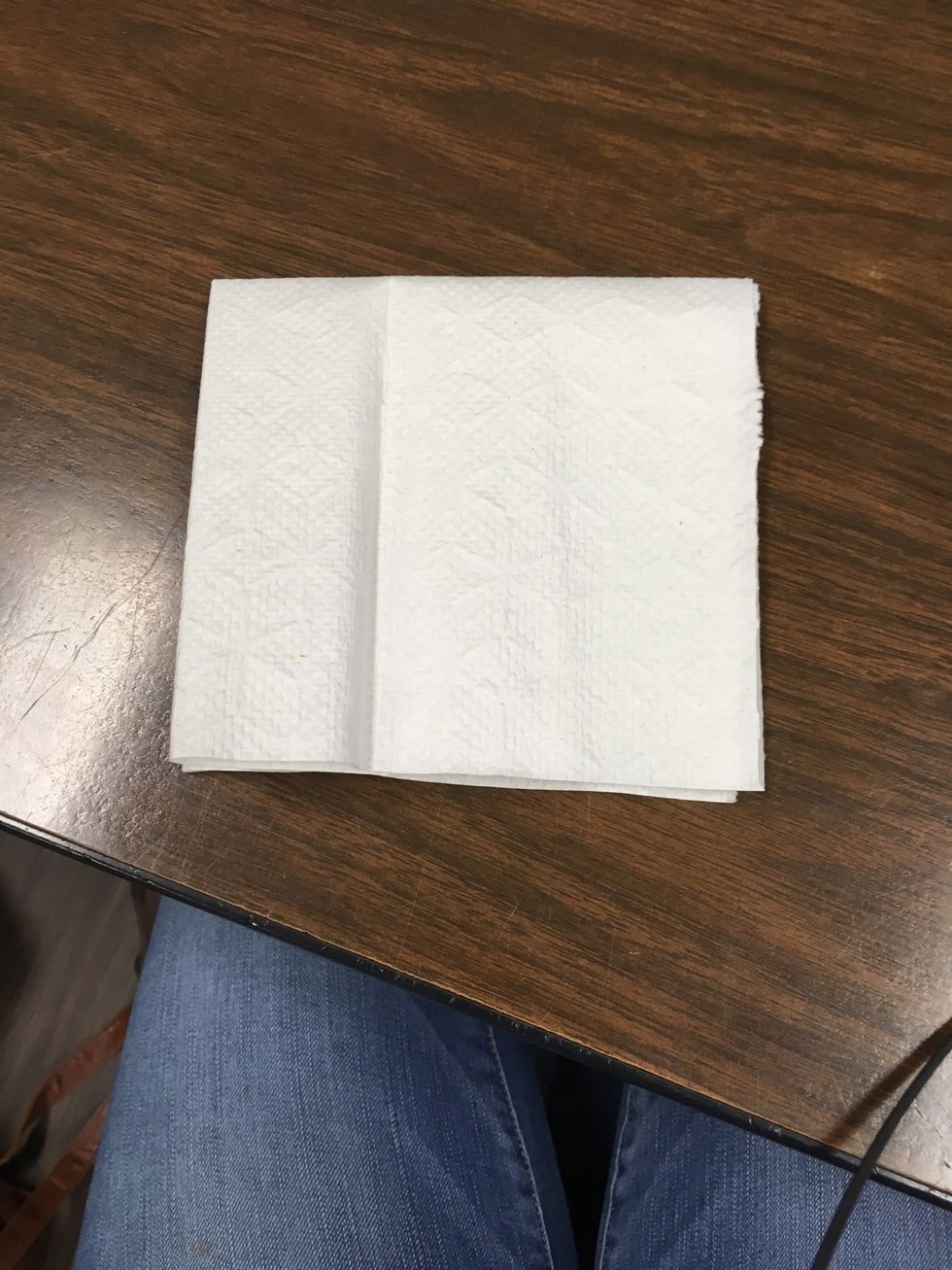 Kids can color with any color or design they like. Just make sure different colors aren't touching.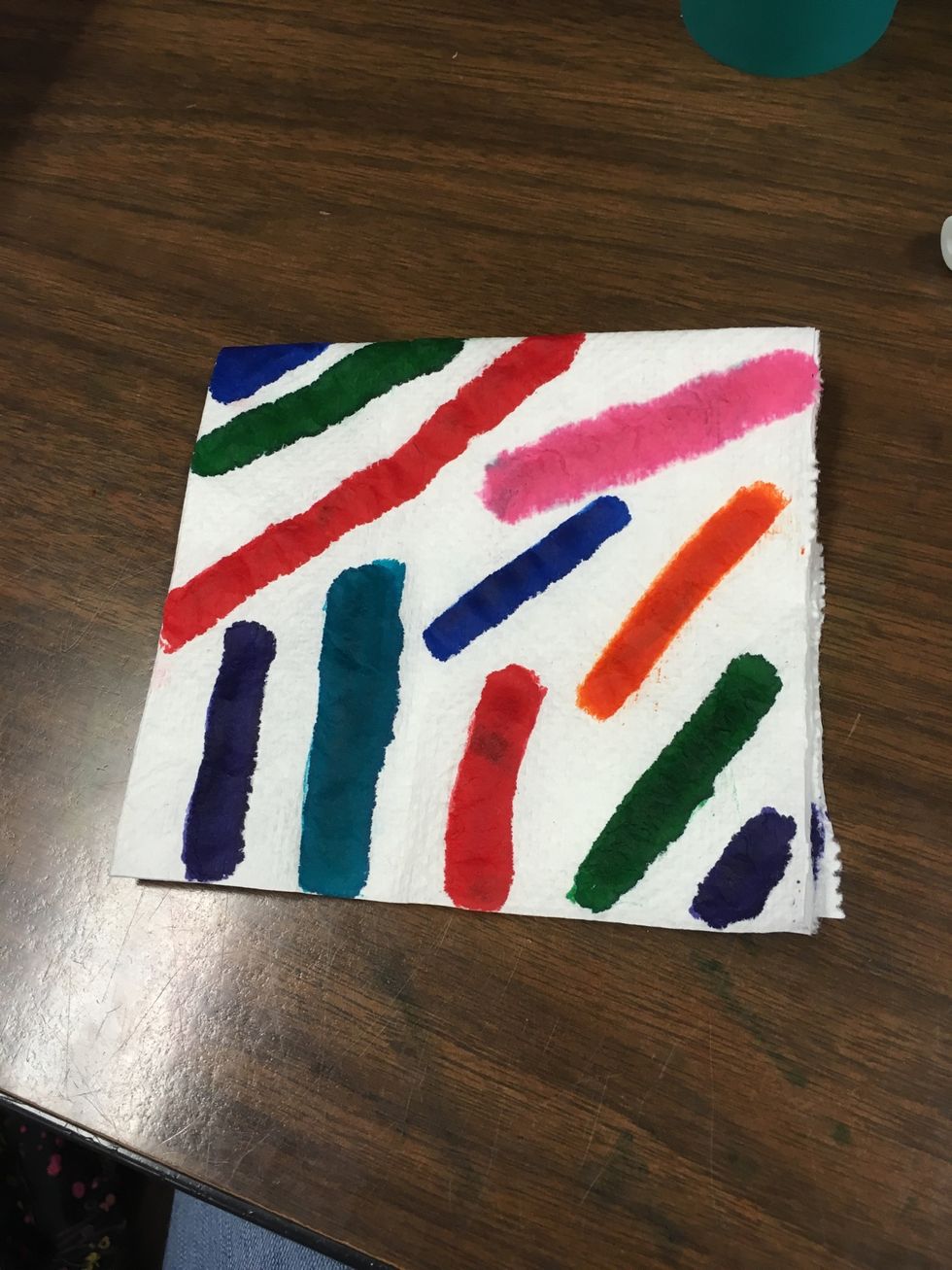 Be sure that the kids take their time and bare down hard enough for the color to bleed completely through.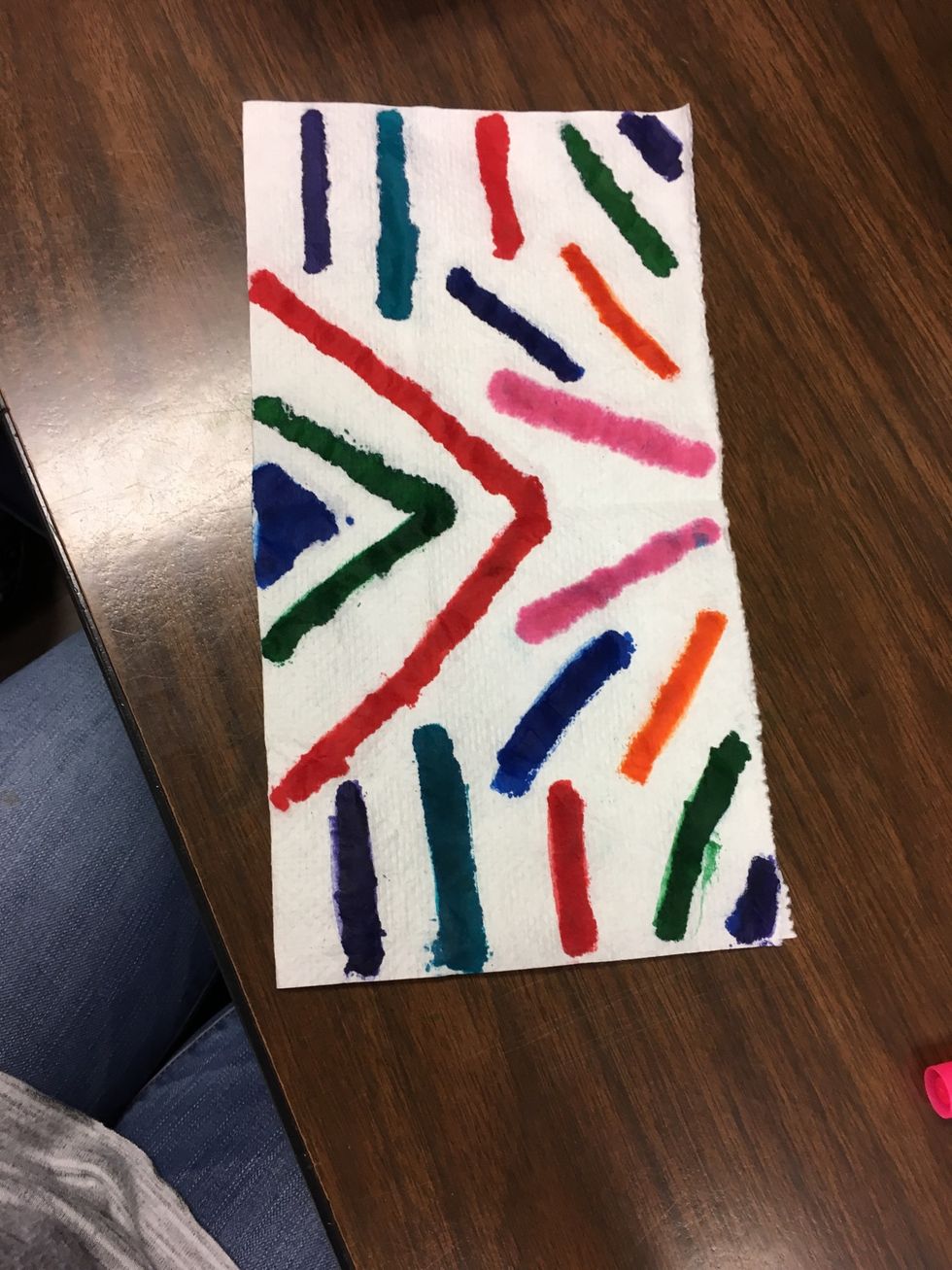 Spray the napkin or coffee filter with enough water to soak through. You will want to do this step on something like a cutting board or plastic bag as the colors will bleed off a little.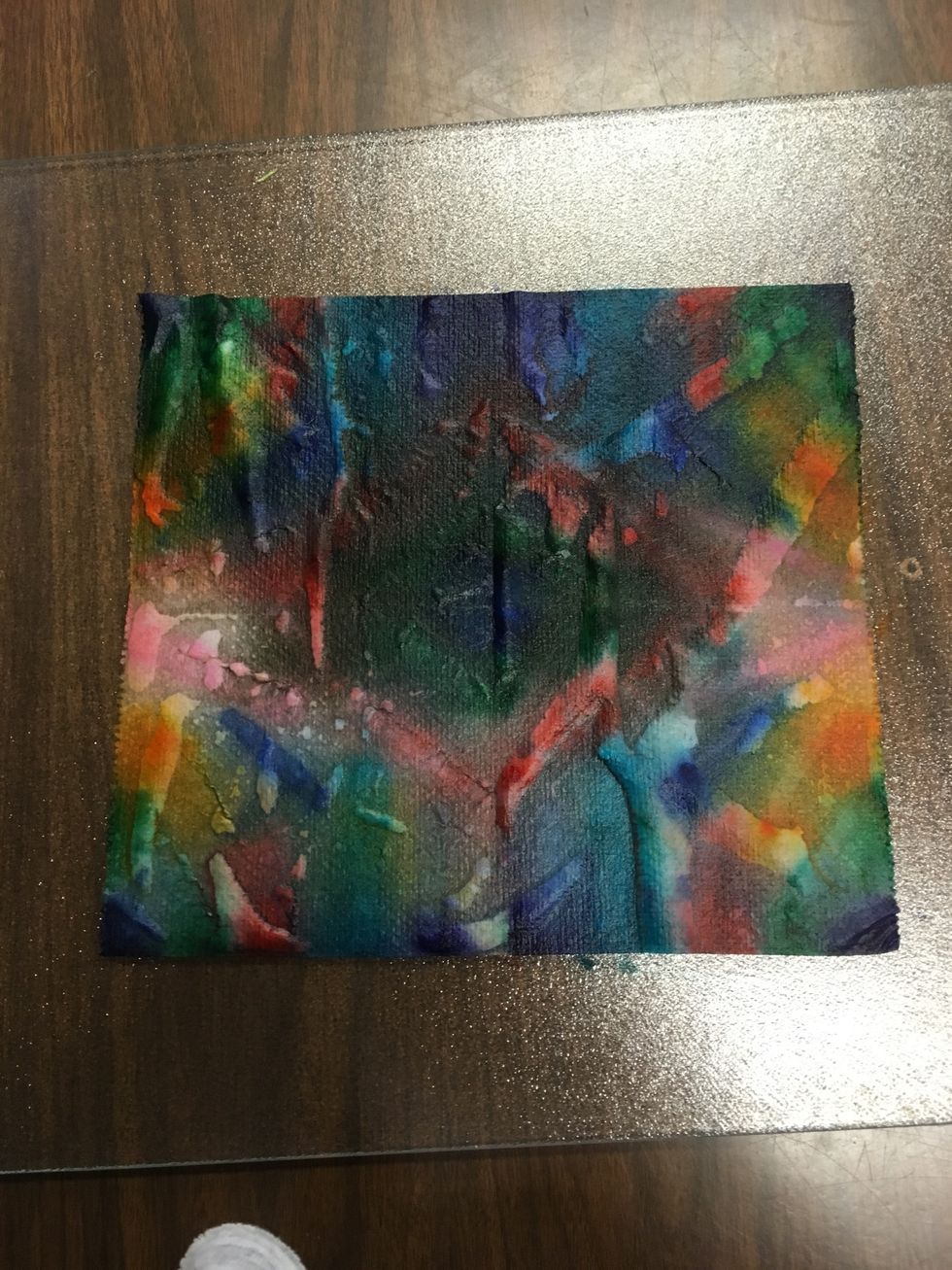 Now just set it out to dry. You can use a hairdryer to speed up the process.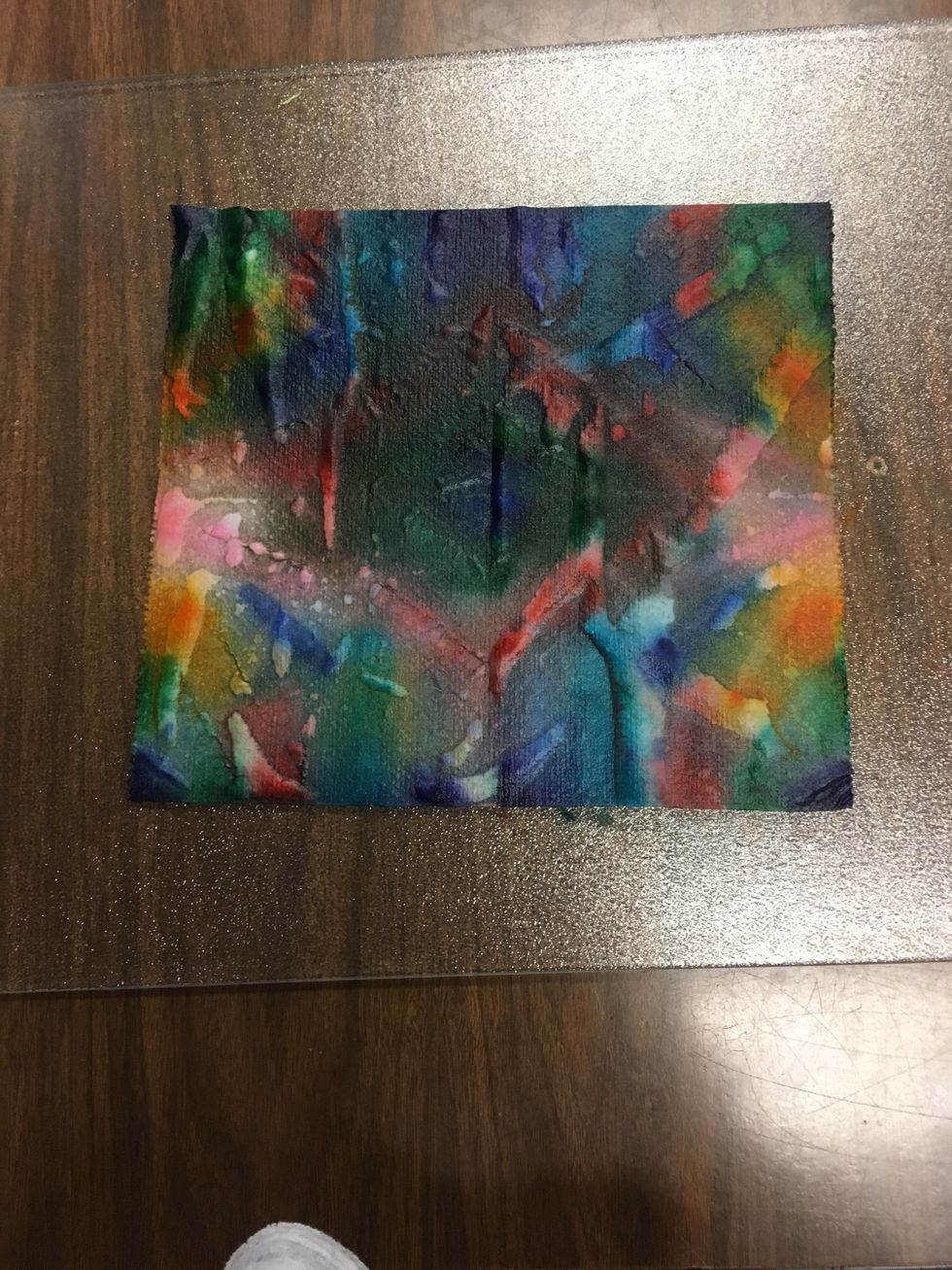 Coffe filters or white napkins
Crayola Markers
Spray bottle with water