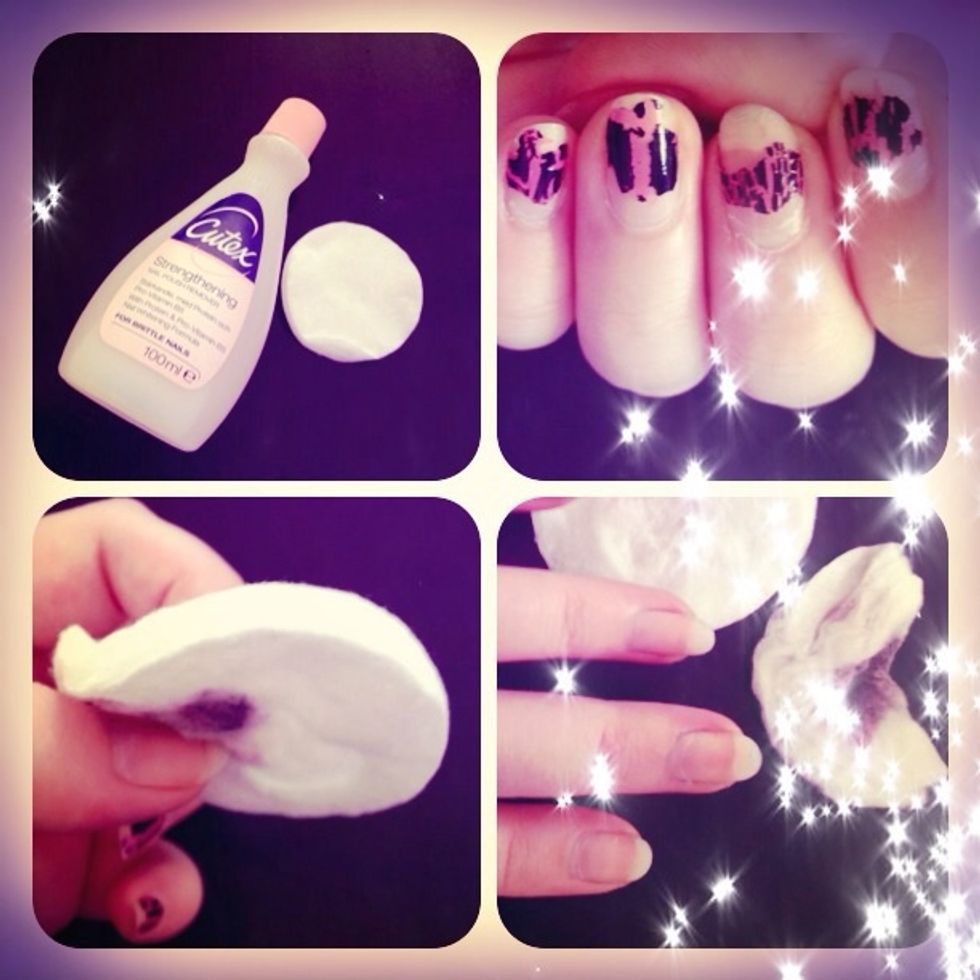 Start by removing old nail polish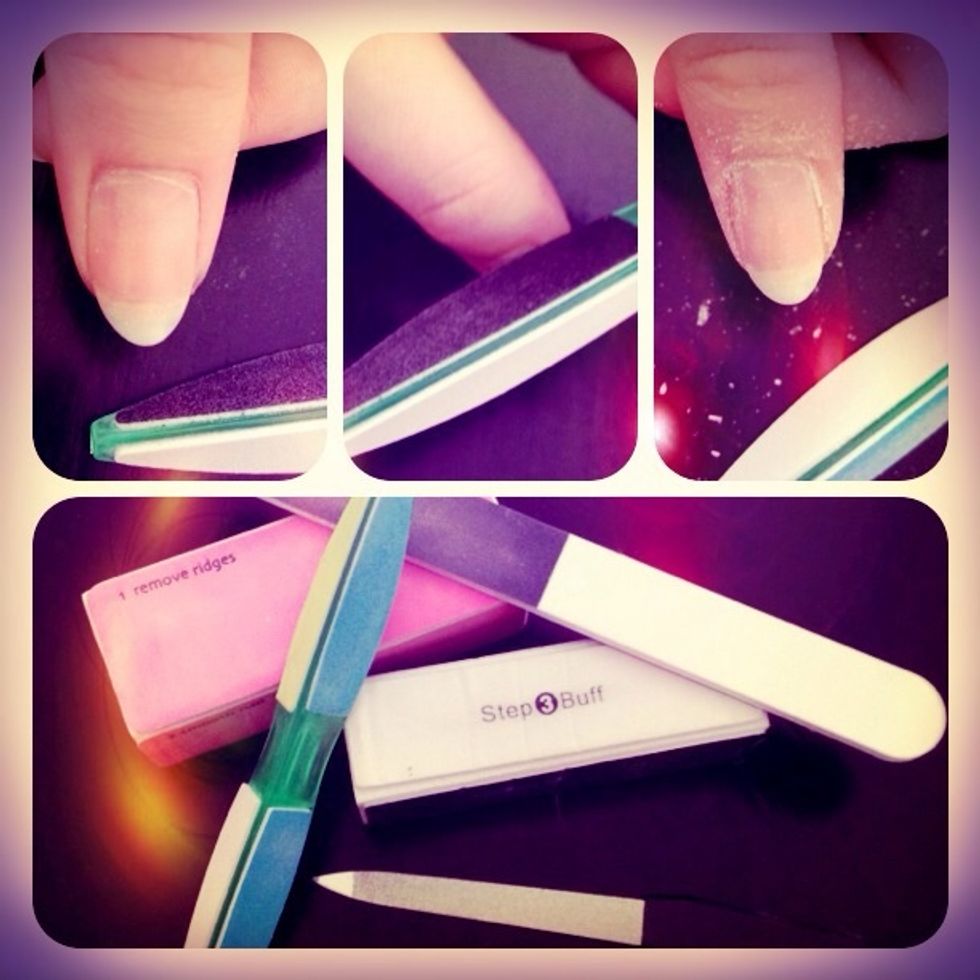 Select a nail file and make your nails pretty and smooth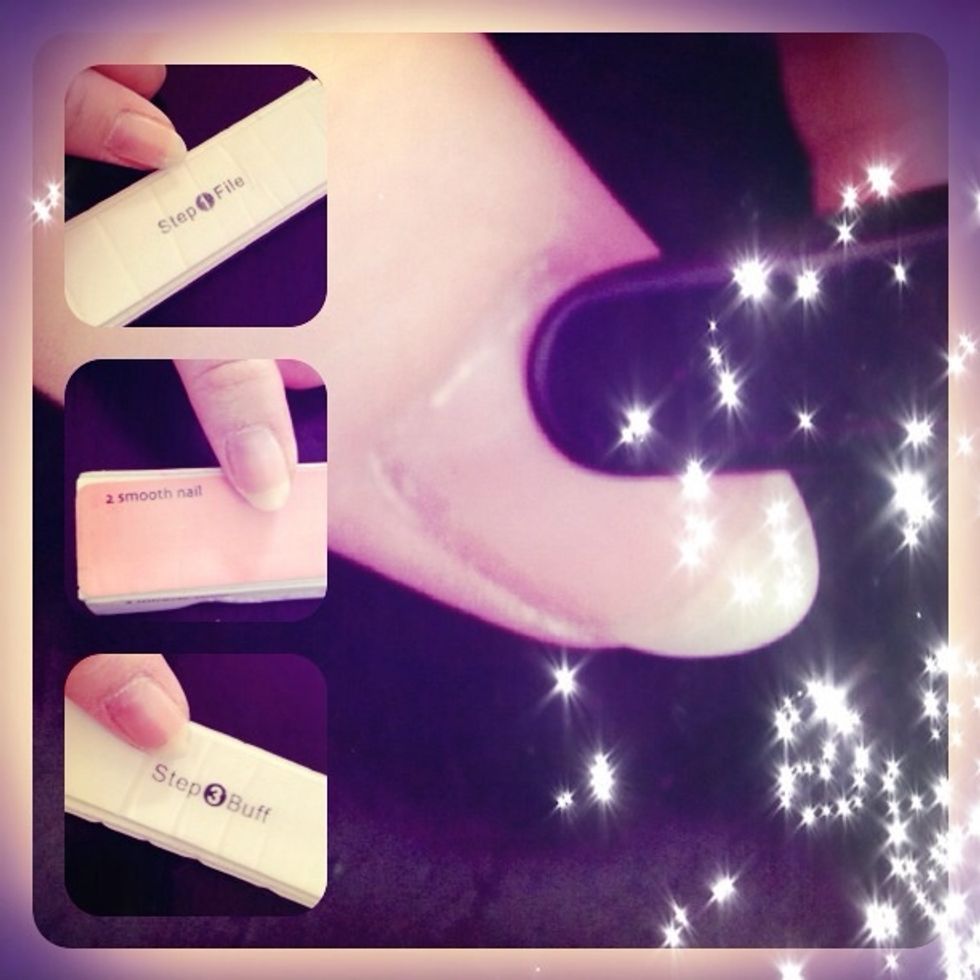 Remove any bumps in Your nails and push back your cuticles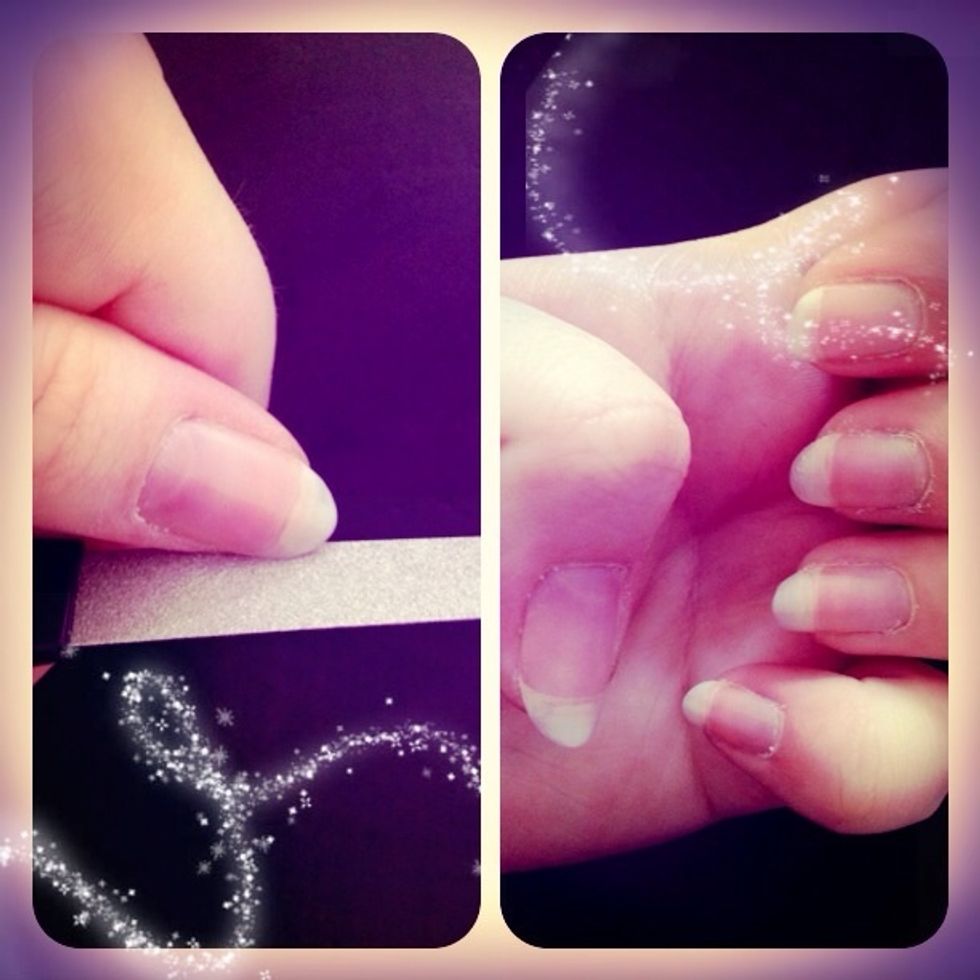 Shape your nails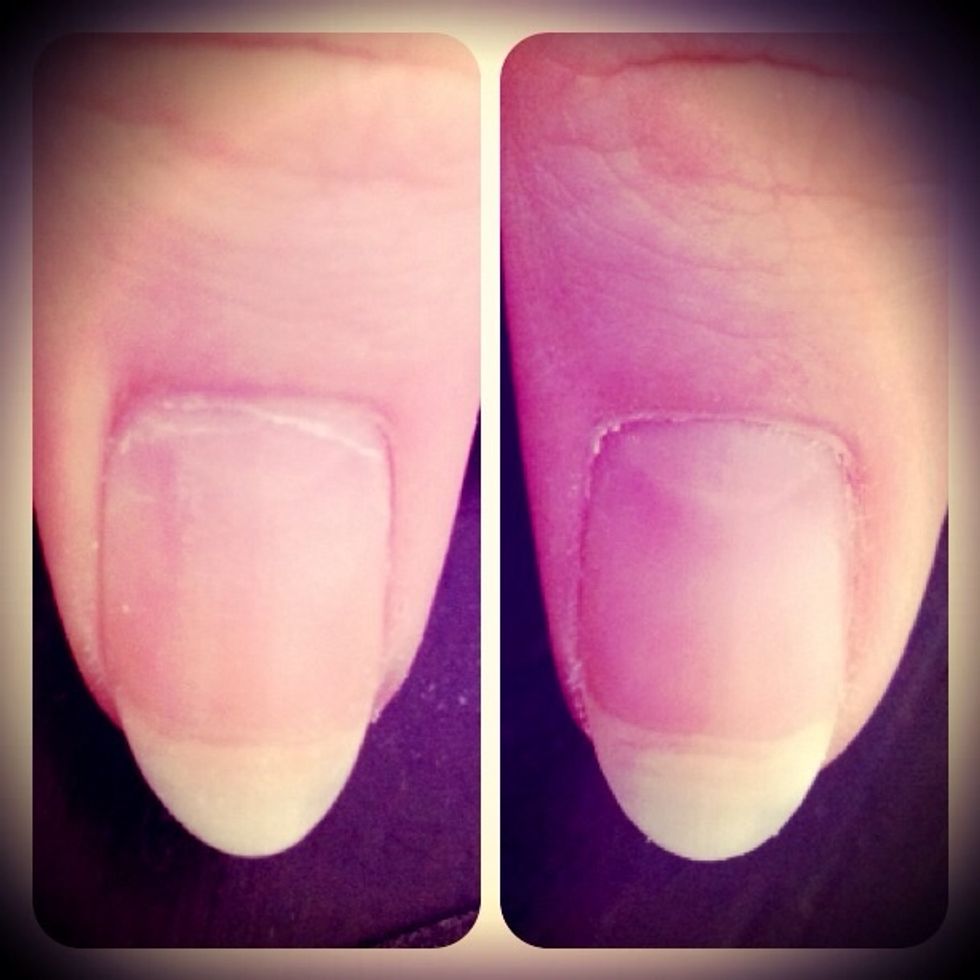 Before and after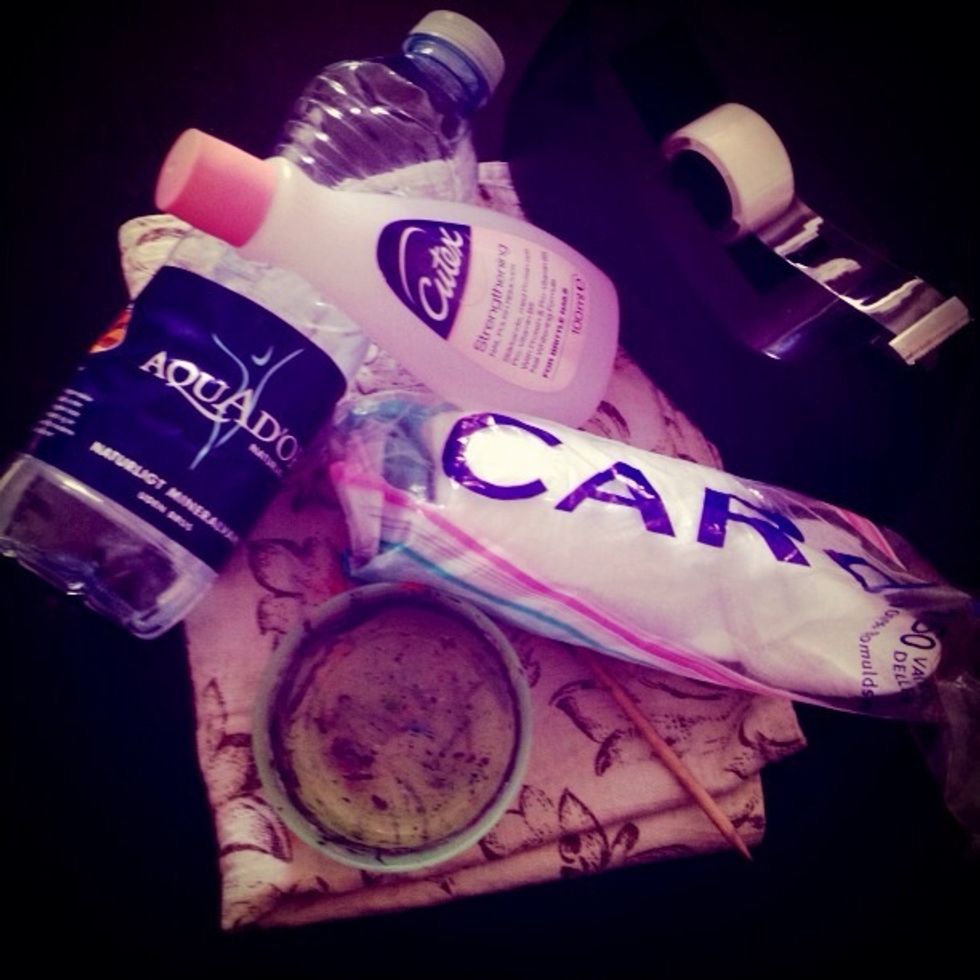 Gather your supplies
Choose a base coat - preferably a light colour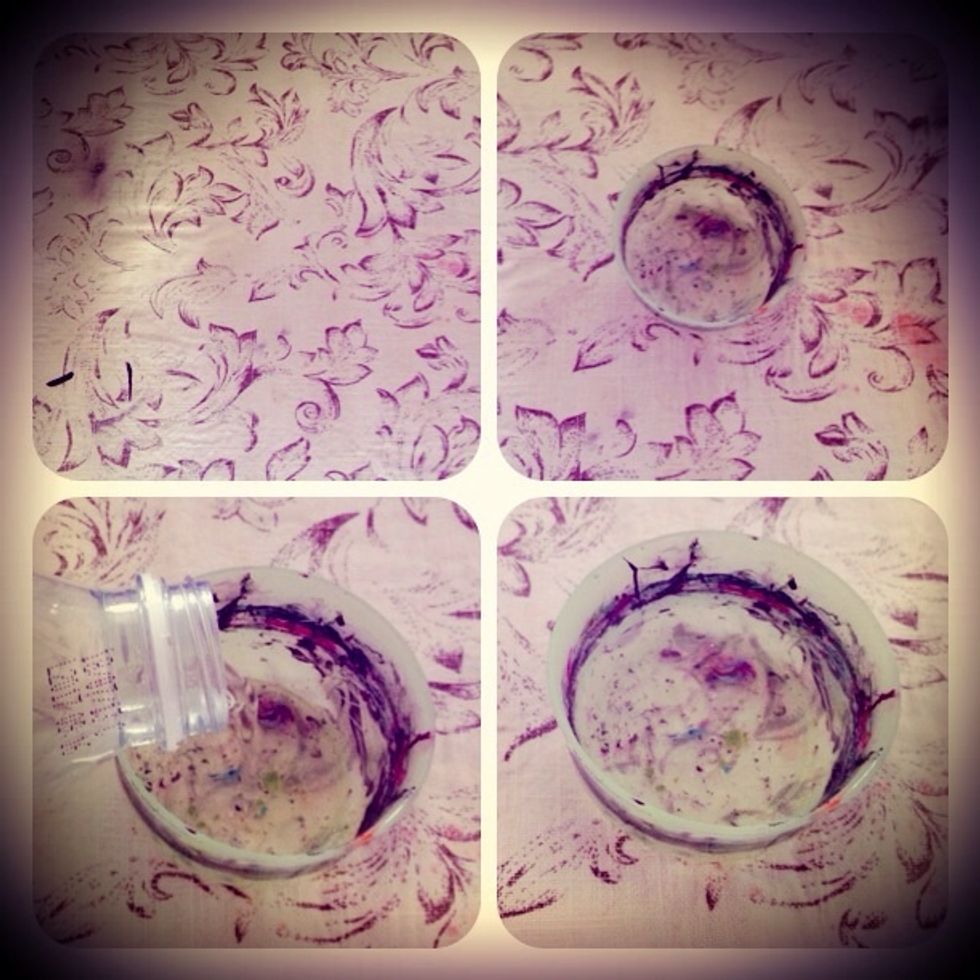 Take your container and fill it halfway with bottled water - it works best if the water isn't too hot or too cold!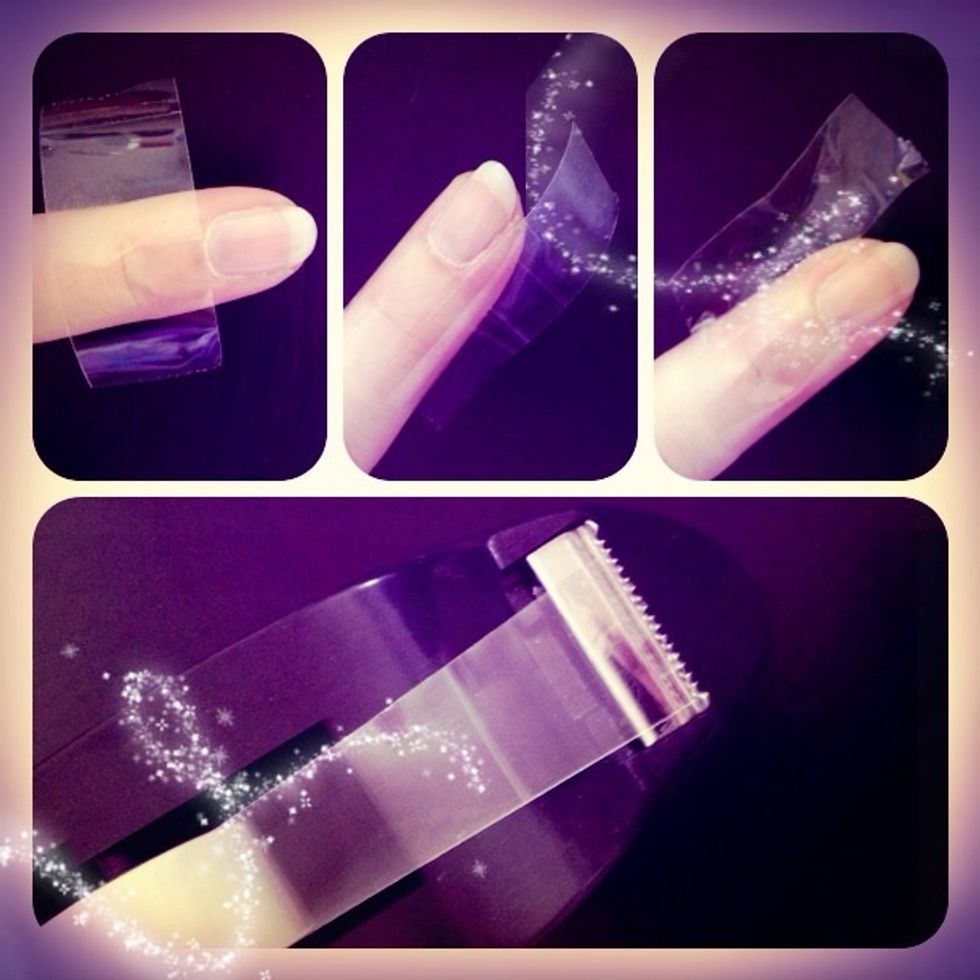 Now.. Take the tape and put it on all your fingers - not on the nails! :)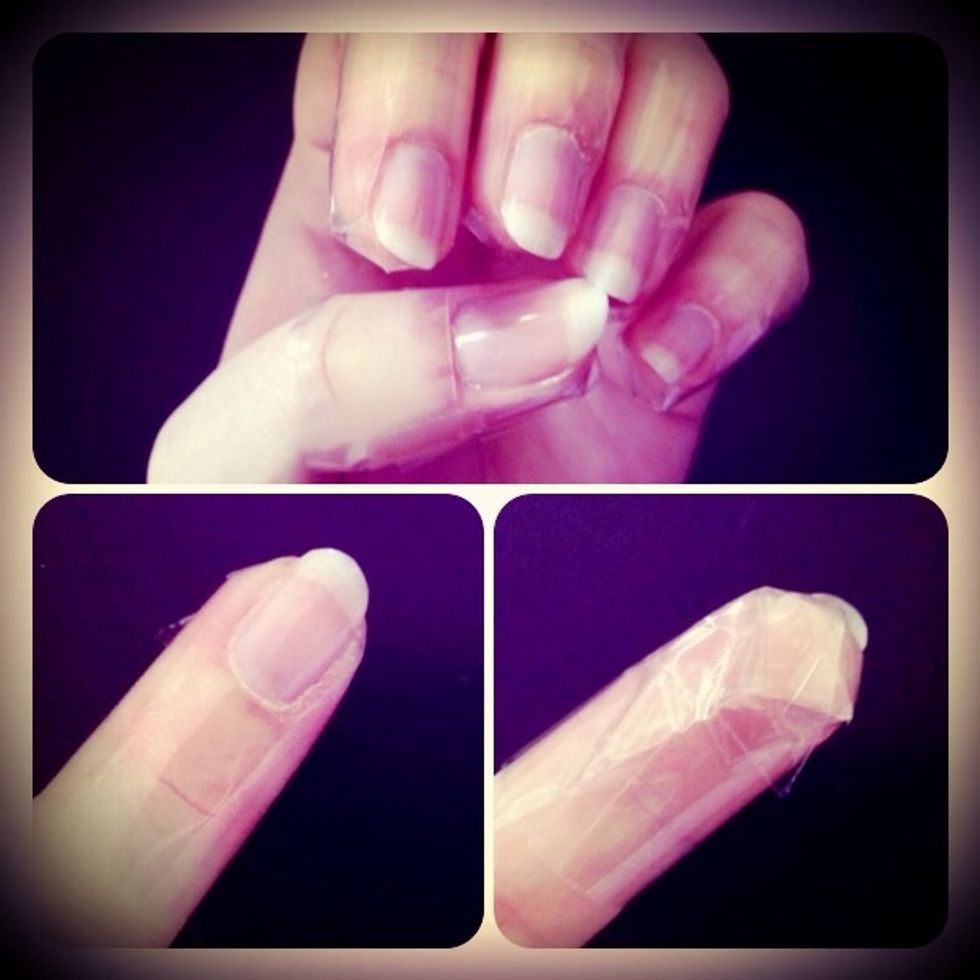 Should look like this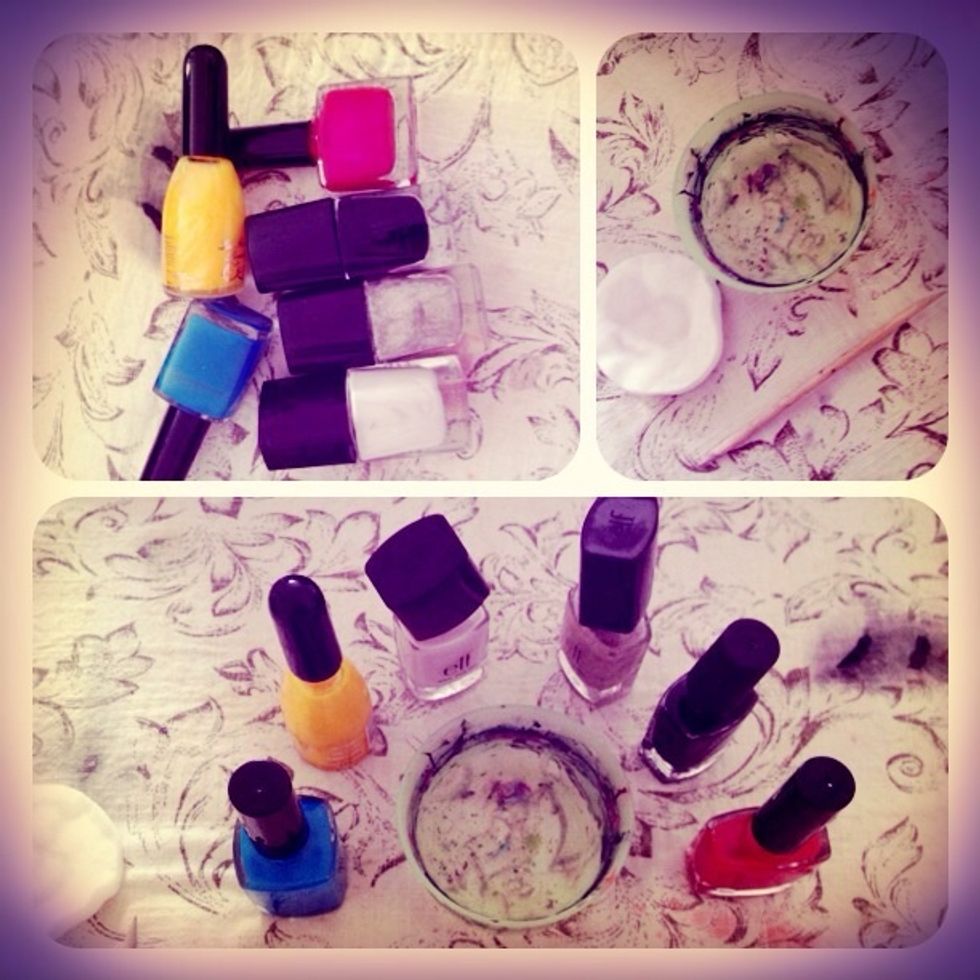 Choose some different nail polishes, if this is your first time - no more than 3!! Practise makes perfect :) Line up your things like on the lower pic (open the nail polish)
Drip nail polish in the water - and hurry!! You can drip 4 times or 12 - but do it fast!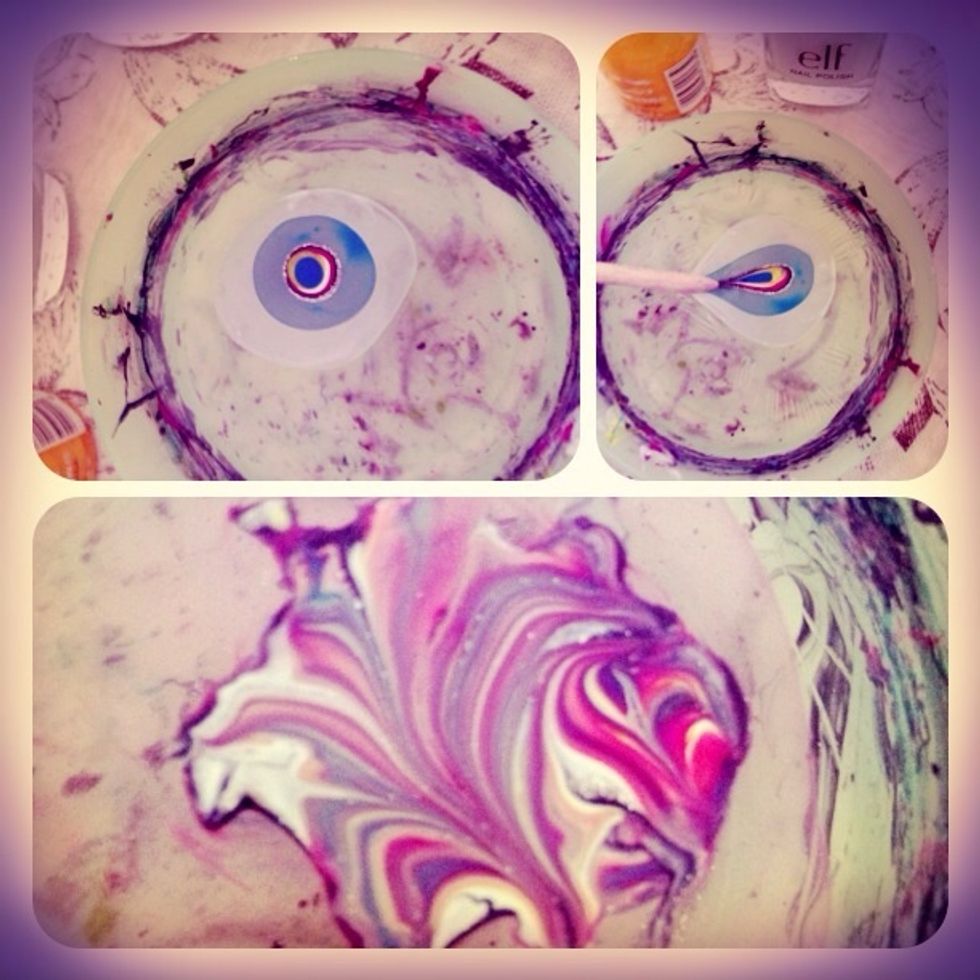 I did this with 8 drops :) then take your toothpick and make a pattern you like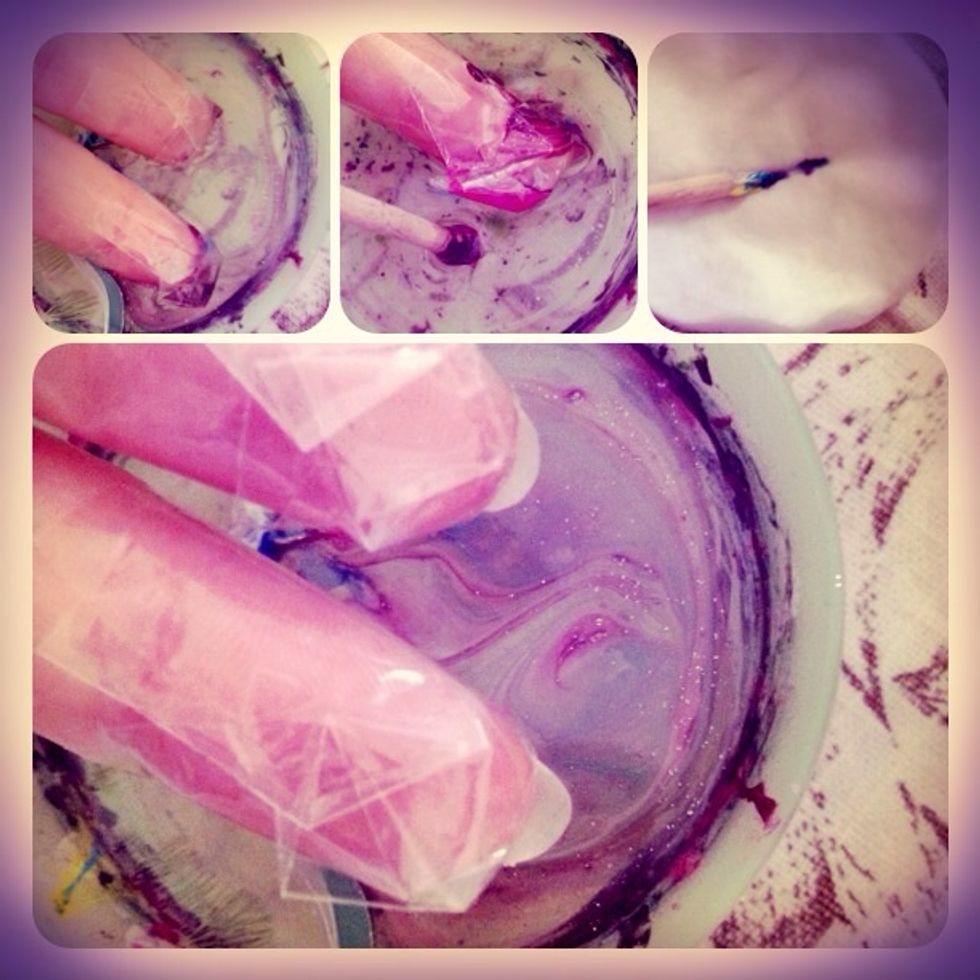 If your pattern is big -you can put 2 fingers in it (to save nail polish) otherwise do one at a time. Anyway.. Place the finger over your favorite spot in the pattern and lower the finger down in it
When your finger(s) are in the water - take your toothpick and remove the leftover nail polish in the water around them - you may wanna blow on it to make it dry - and easier to remove :)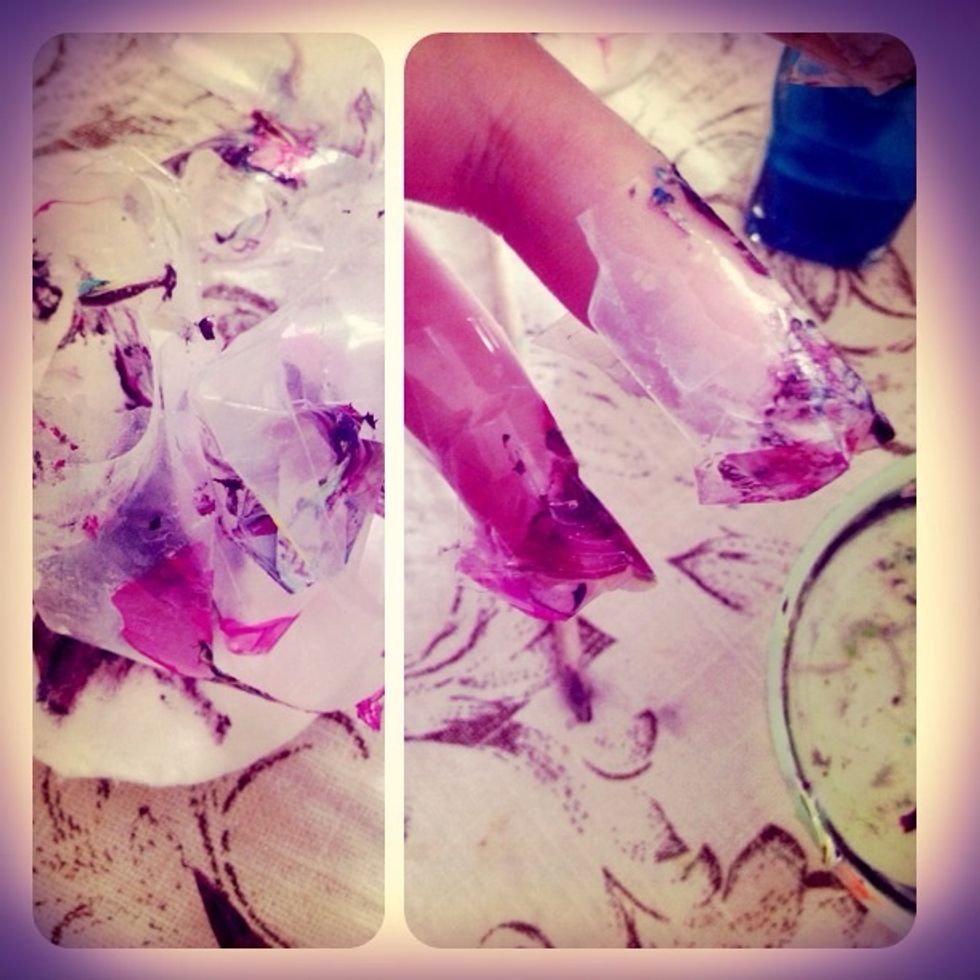 When all 10 fingers are done and dry - remove the tape :)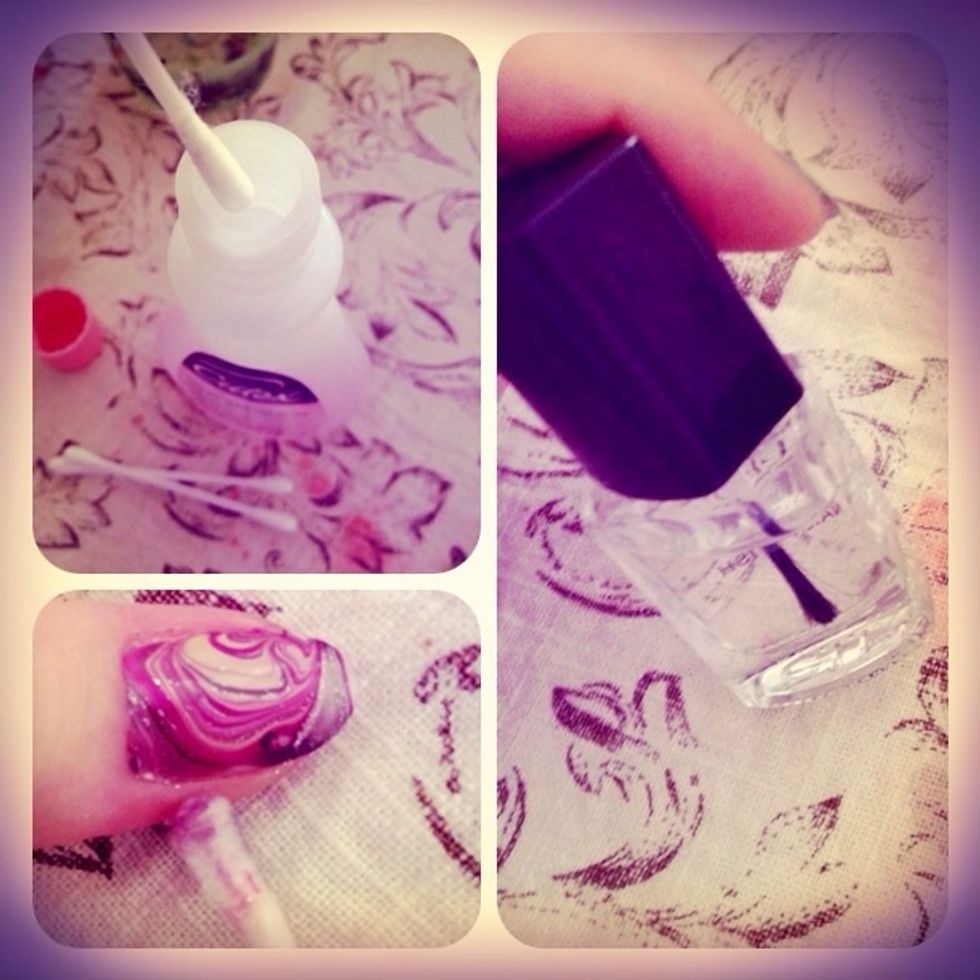 Remove any misplaced nail polish! And take a transparent nail polish and do a quick layer 💅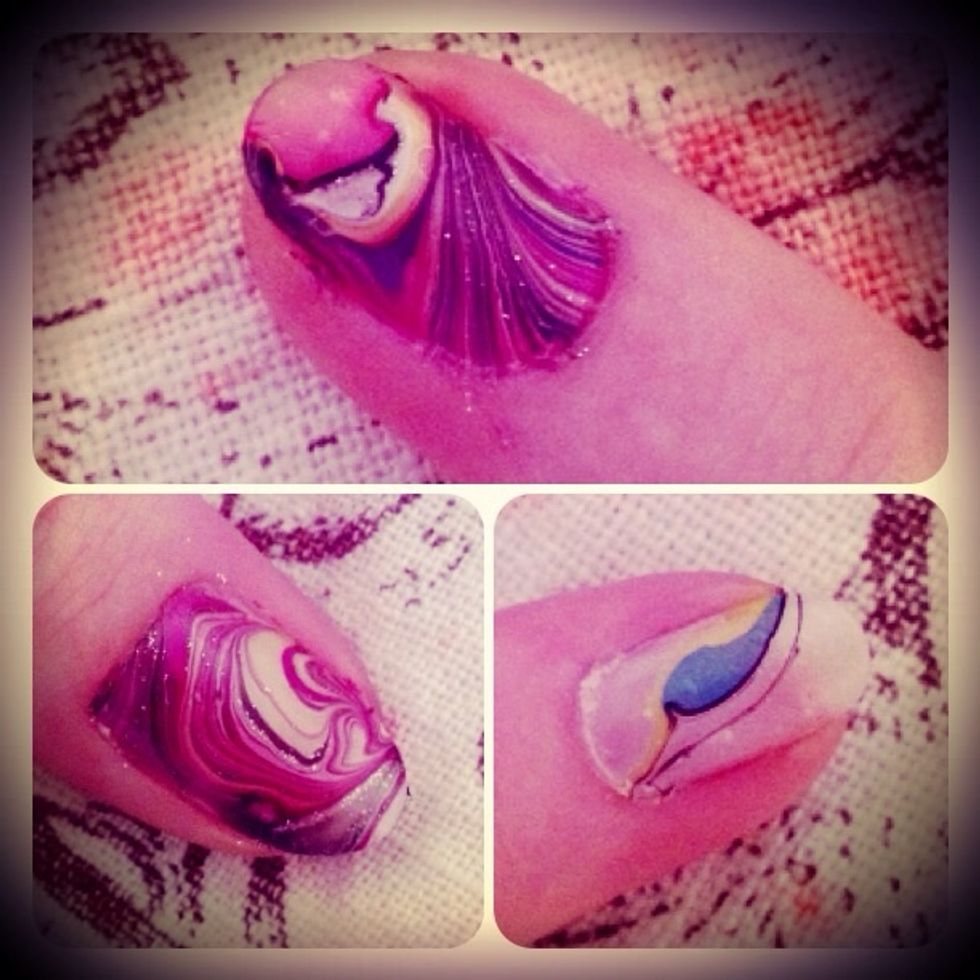 You can make some really pretty designs - simple or very detailed! Here are some of mine - very abstract! You can also do flower, zebra or swirly designs :)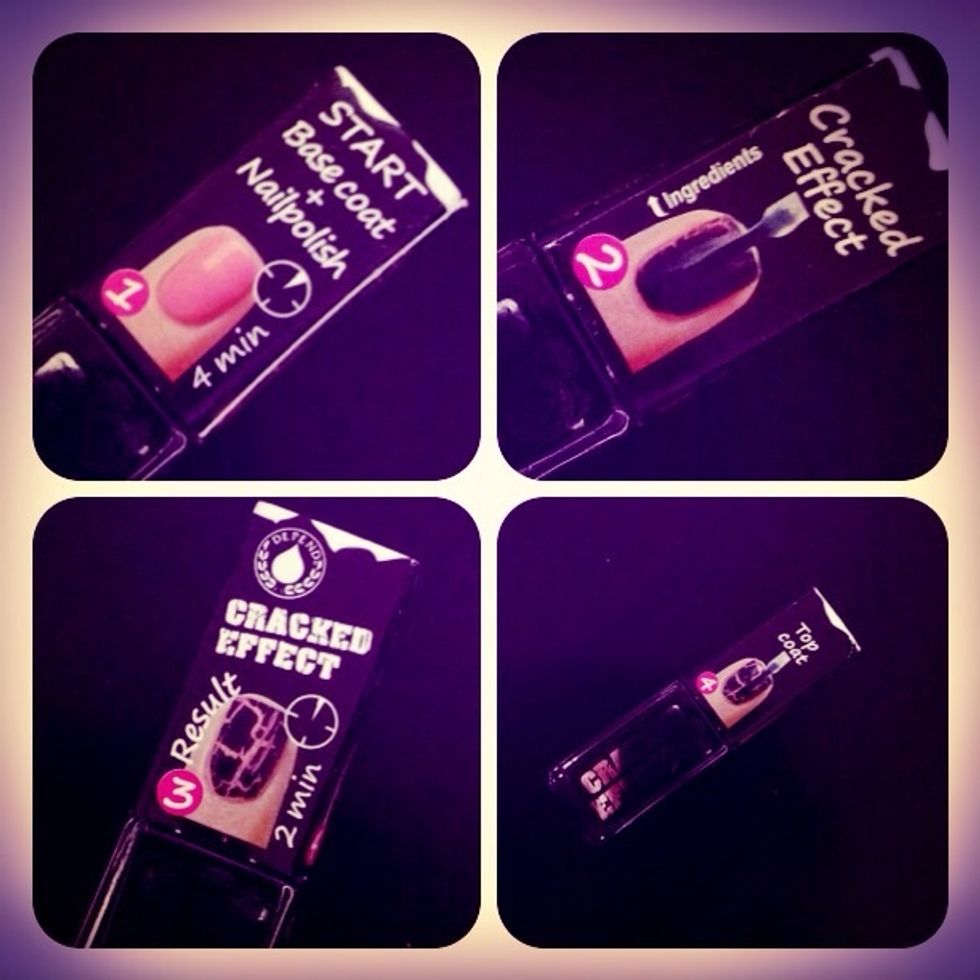 To do a little extra you can put some glitter on or some stones or even take a 'cracked effect' nail polish and put on some spots of your nails :)
This is how mine turned out :) not my best work.. It's quite hard to make nail polish and a guide at the same time 😜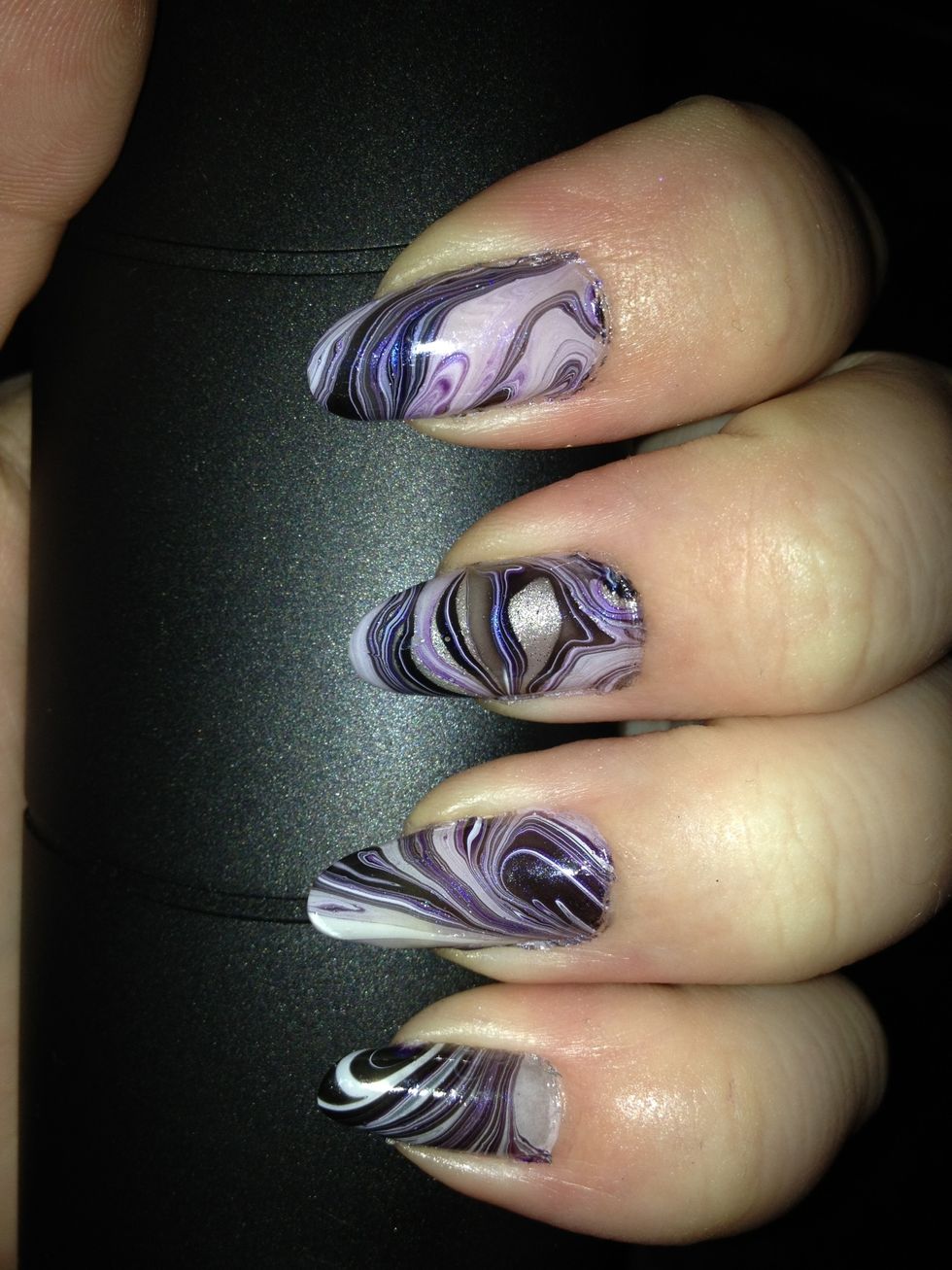 Much better result! 😜
Nailpolish
Nailpolish remover
Bottled water
Tape
Cotton pads
Toothpick or somthing similar
Something to cover the table
Small container