These are the materials you will need.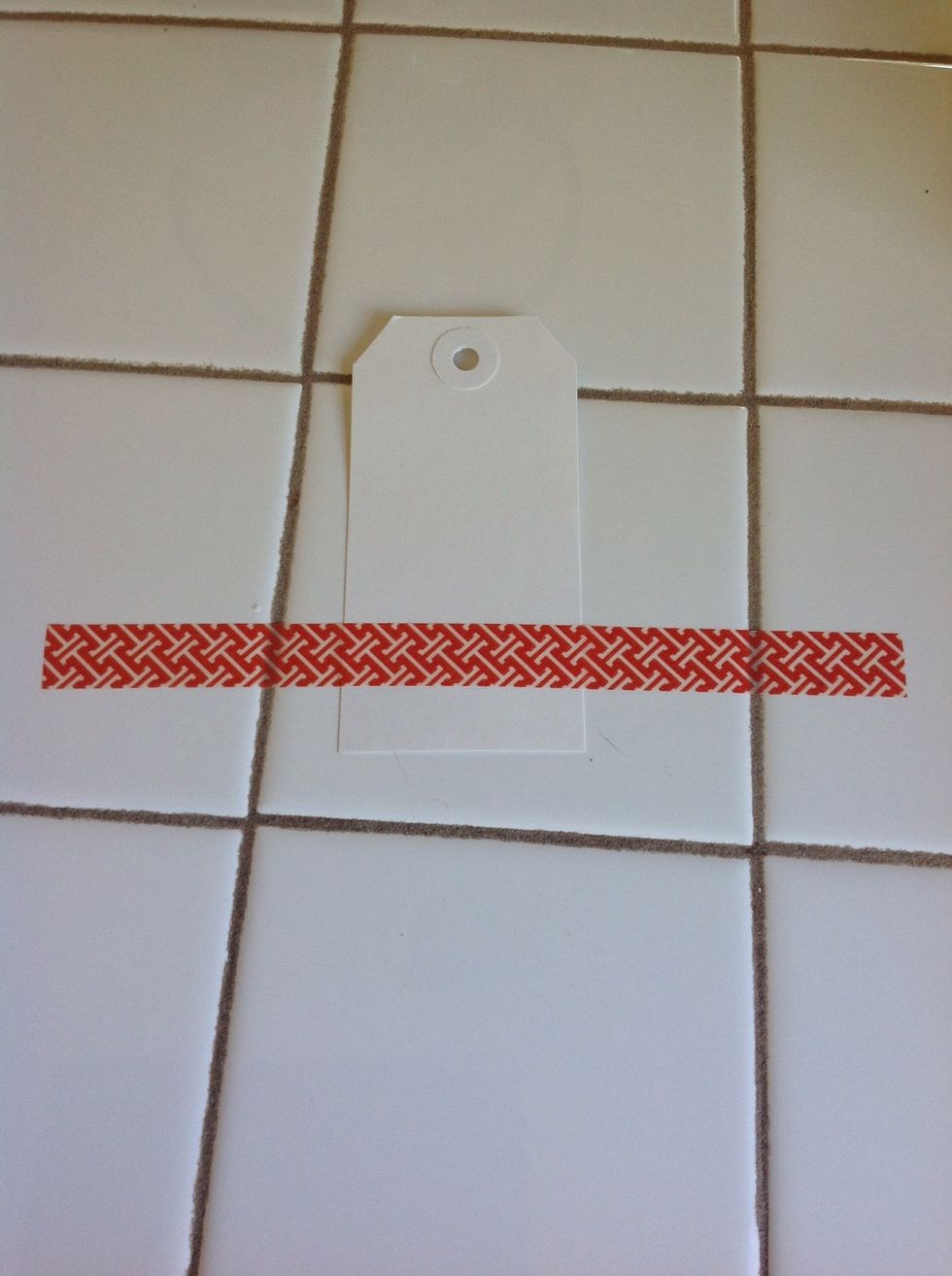 Take your wide roll of washi tape and cut a piece about this long. Set it on your message tag about 1 in. from the bottom. Make sure you have enough washi tape to wrap onto the back side.
Wrap your washi tape along the back of the message tag. Cut the washi tape so it fits onto the back of the tag.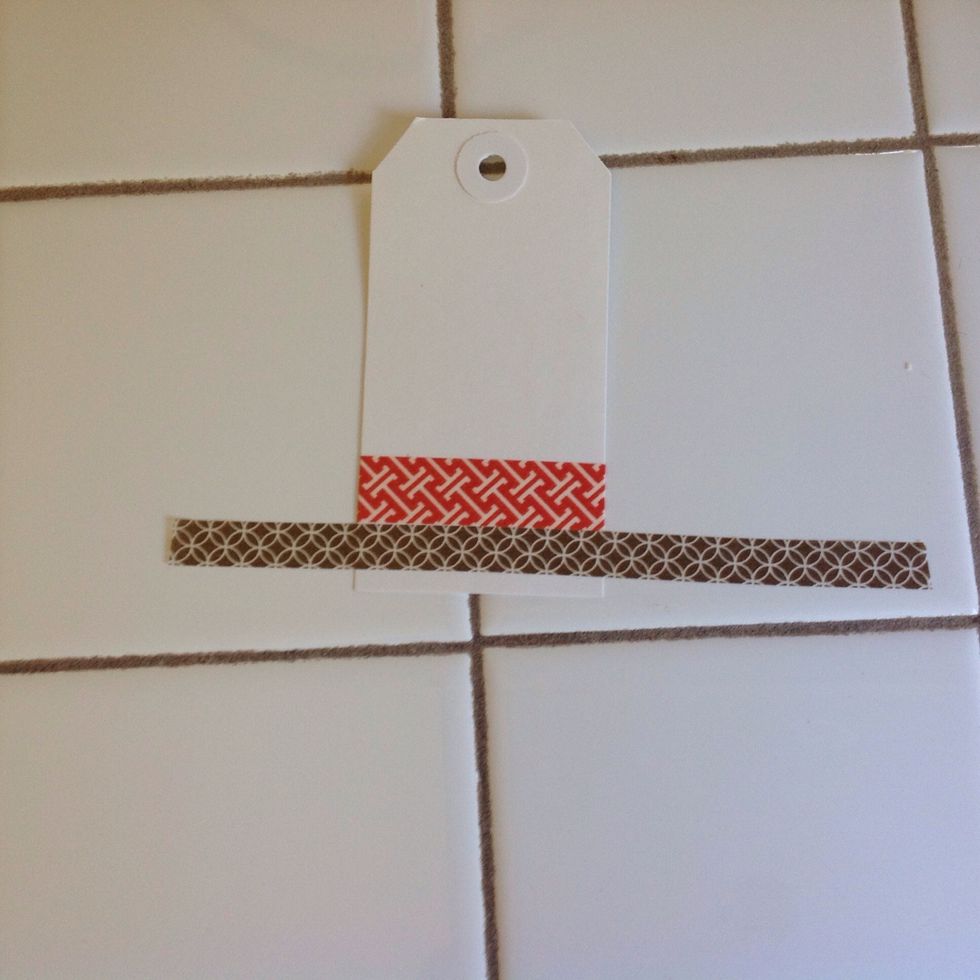 Take your skinnier piece and do the same thing you did in step 1.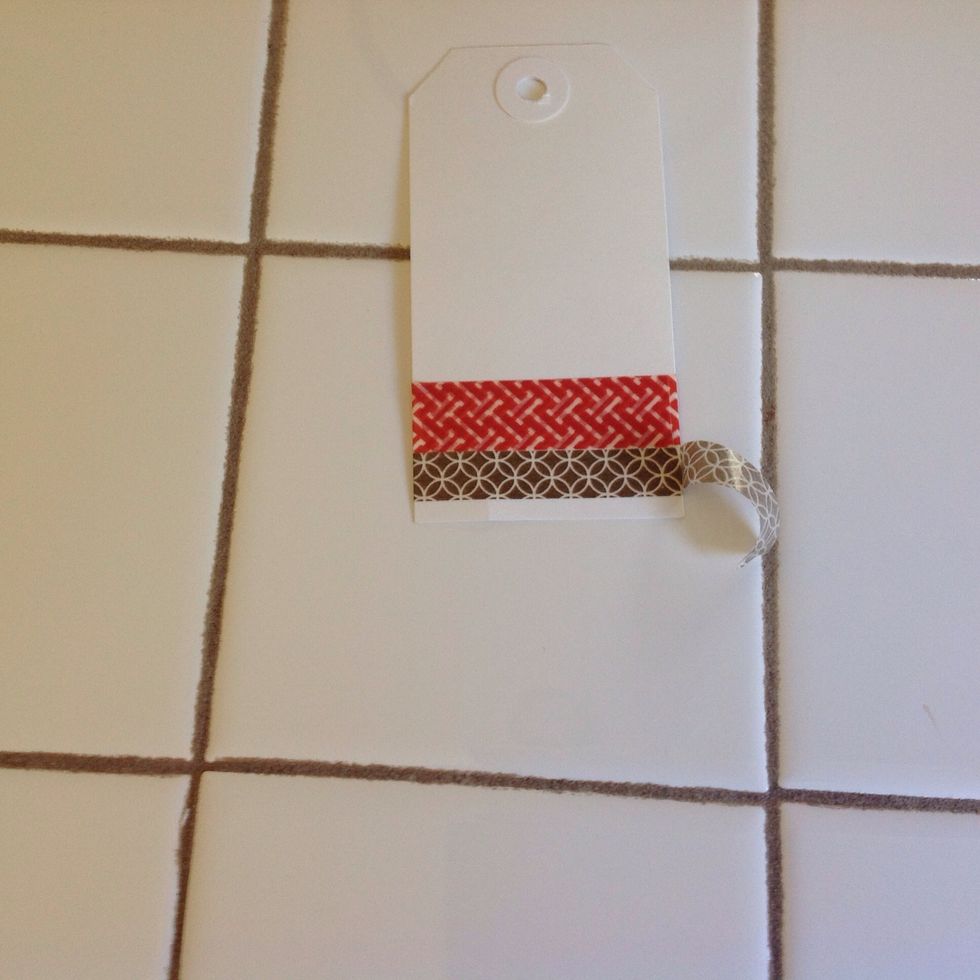 Just like in step 2 wrap it around the backside right next to the wide washi tape.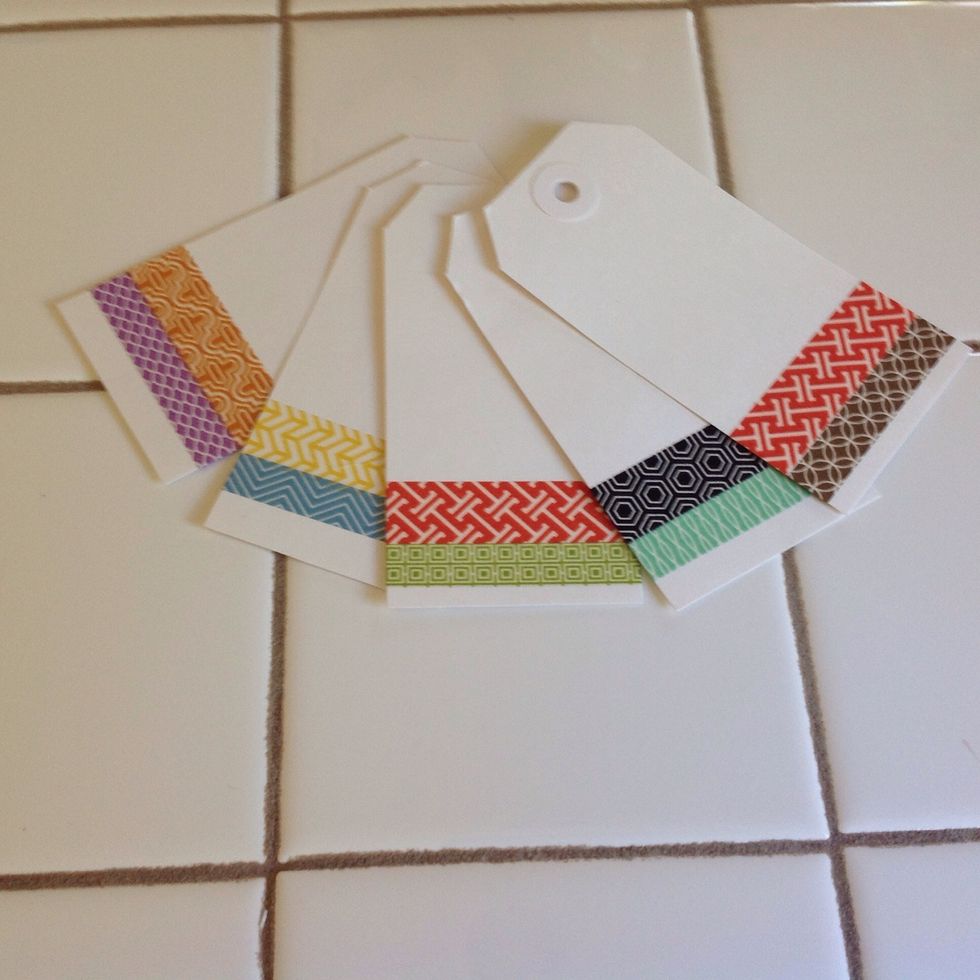 Now you are done with your cute but easy message tag! Use this to enhance boring gift wrap or make this cute home decor. The choice is yours!
1.0 Wide roll of washi tape
1.0 Skinny roll of washi tape
1.0 Pair of scissors