How to make wasabi almond butter-sweet & spicy!
Mmmm delish...a little spicy and a little sweetness-- so hard to stop eating--💙
101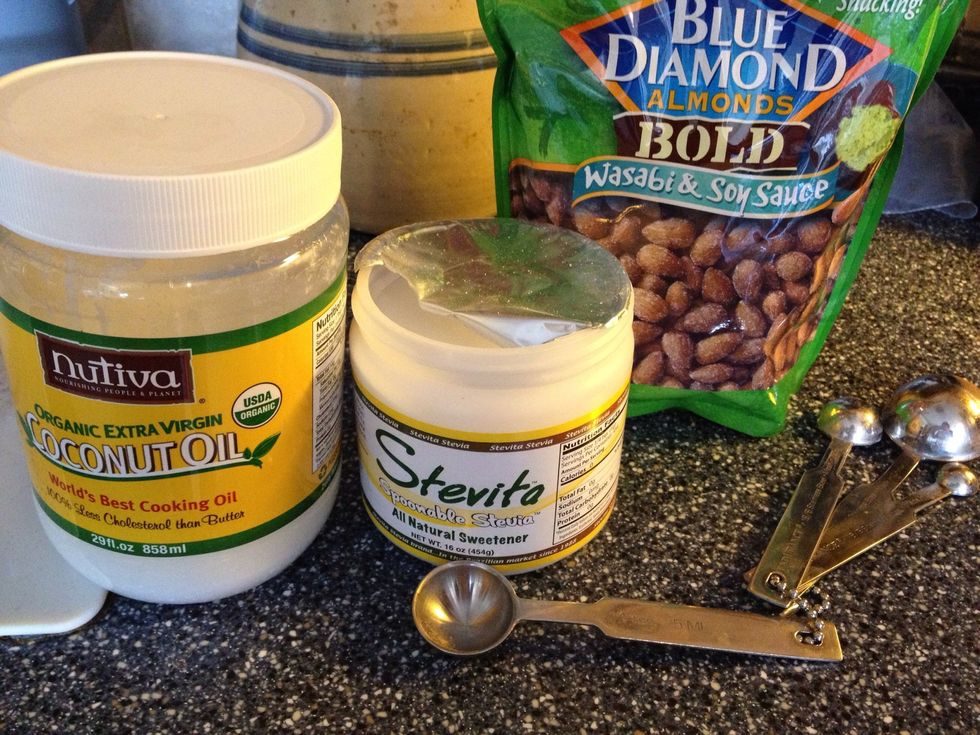 Assemble the ingredients!
Empty the whole package of almonds into the food processor.. Tap the bottom of the package to get all of that seasoning out.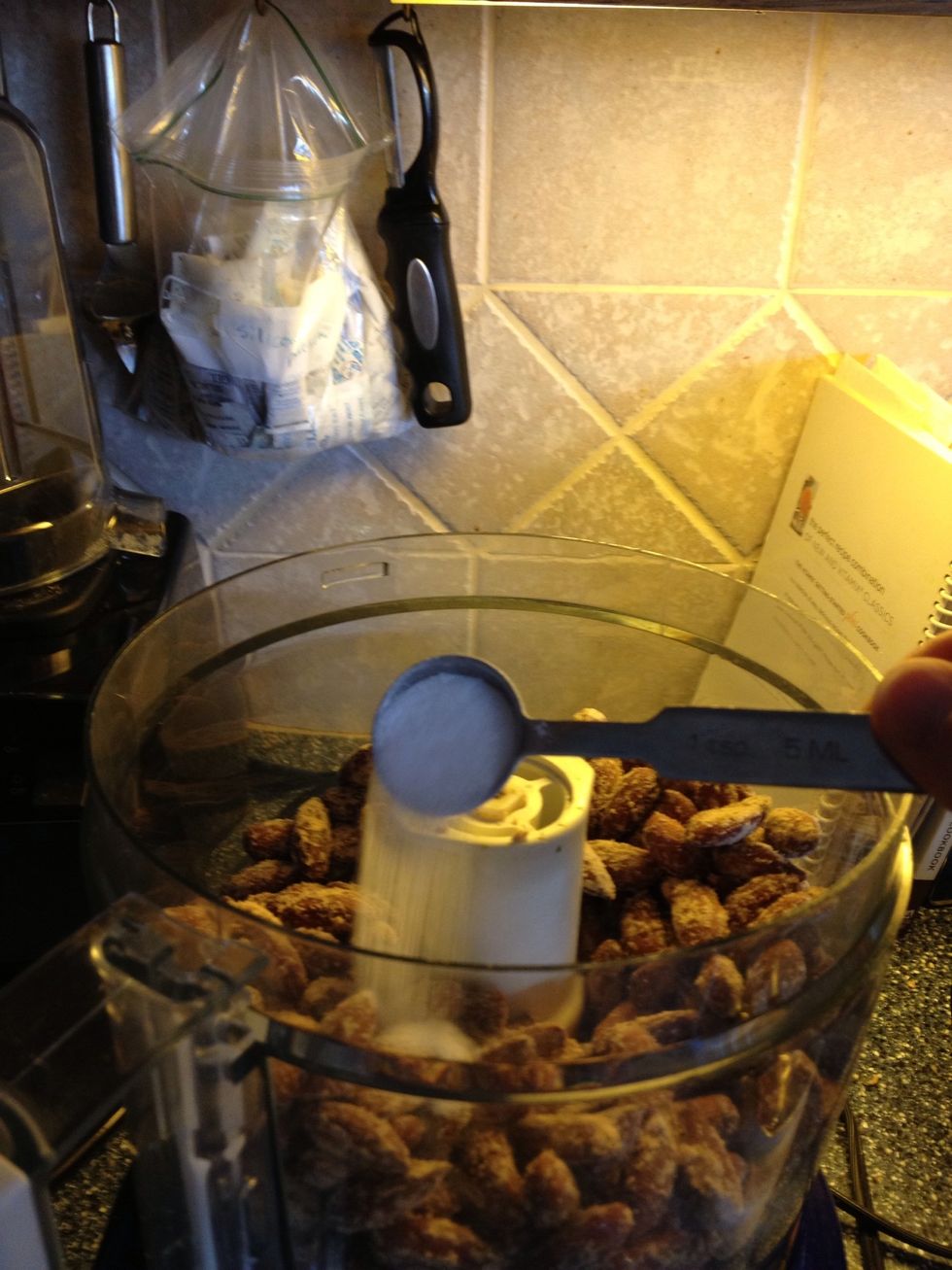 Add in the 2 level teaspoons of stevia powder.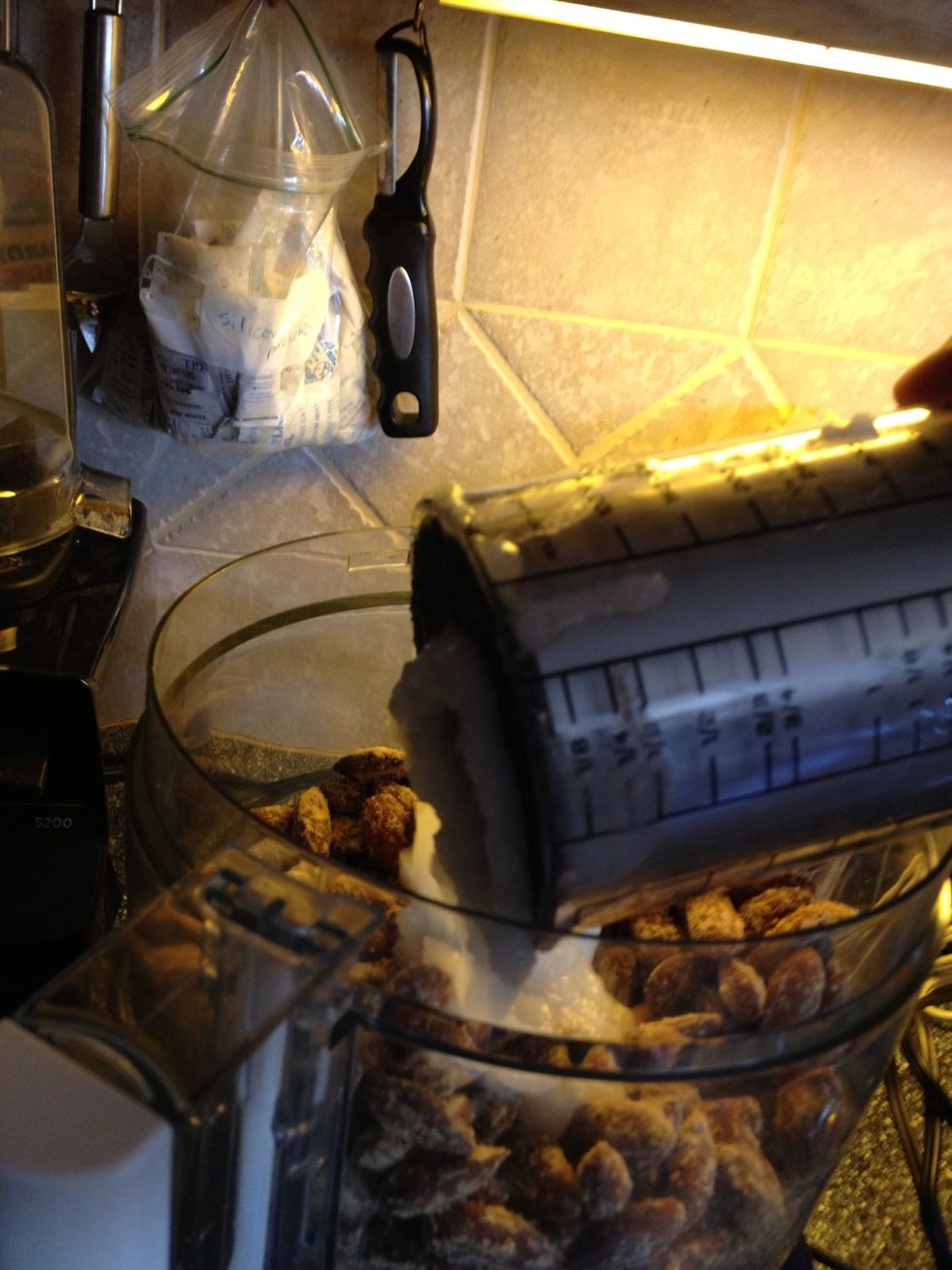 Now add the 2 Tbsp of coconut oil.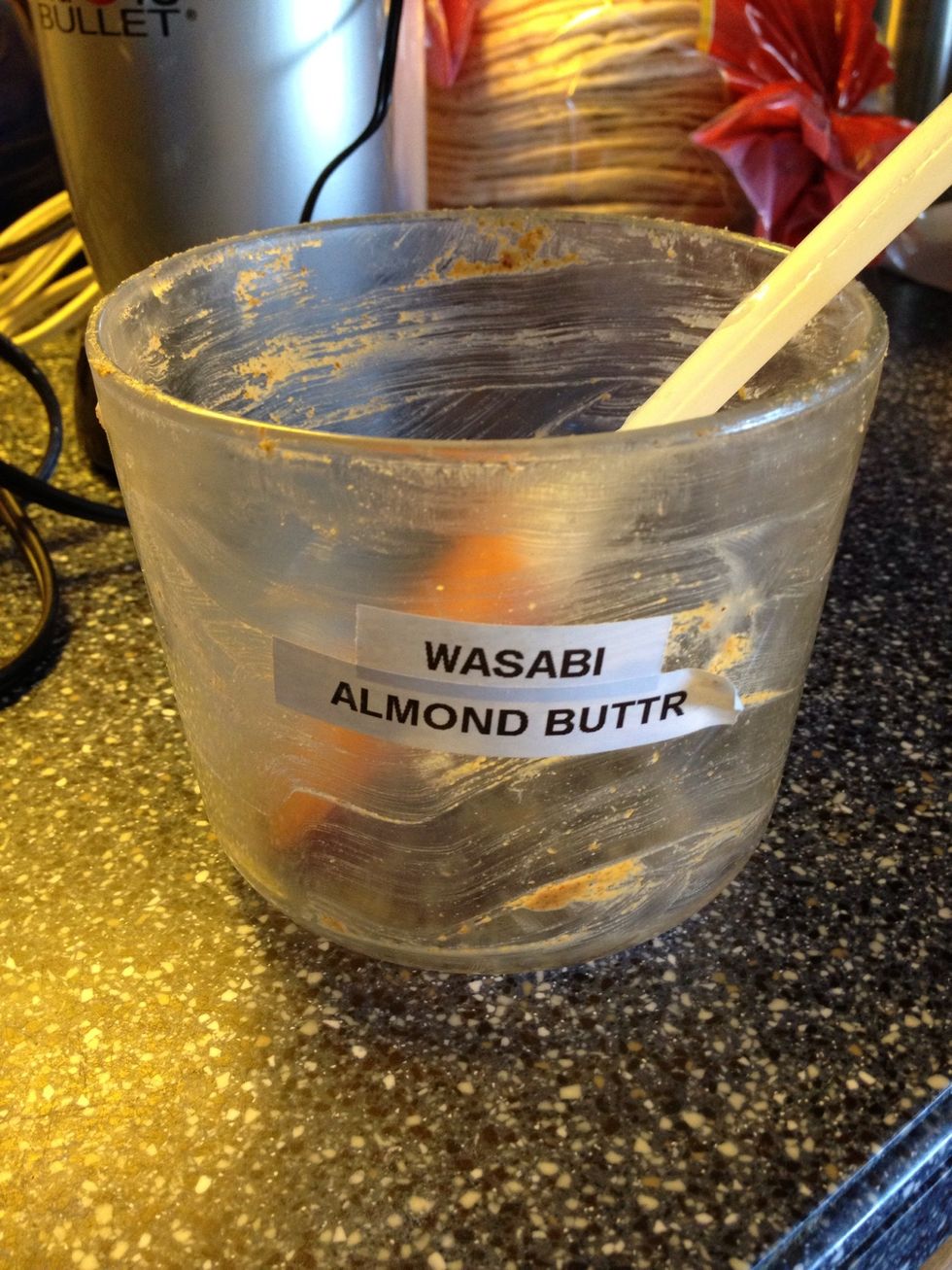 Have an empty 2-cup or so container ready to put this in when you're finished. Love how one of my kids misspelled 'Butter' here ;-)... No time to wash in between batches, lol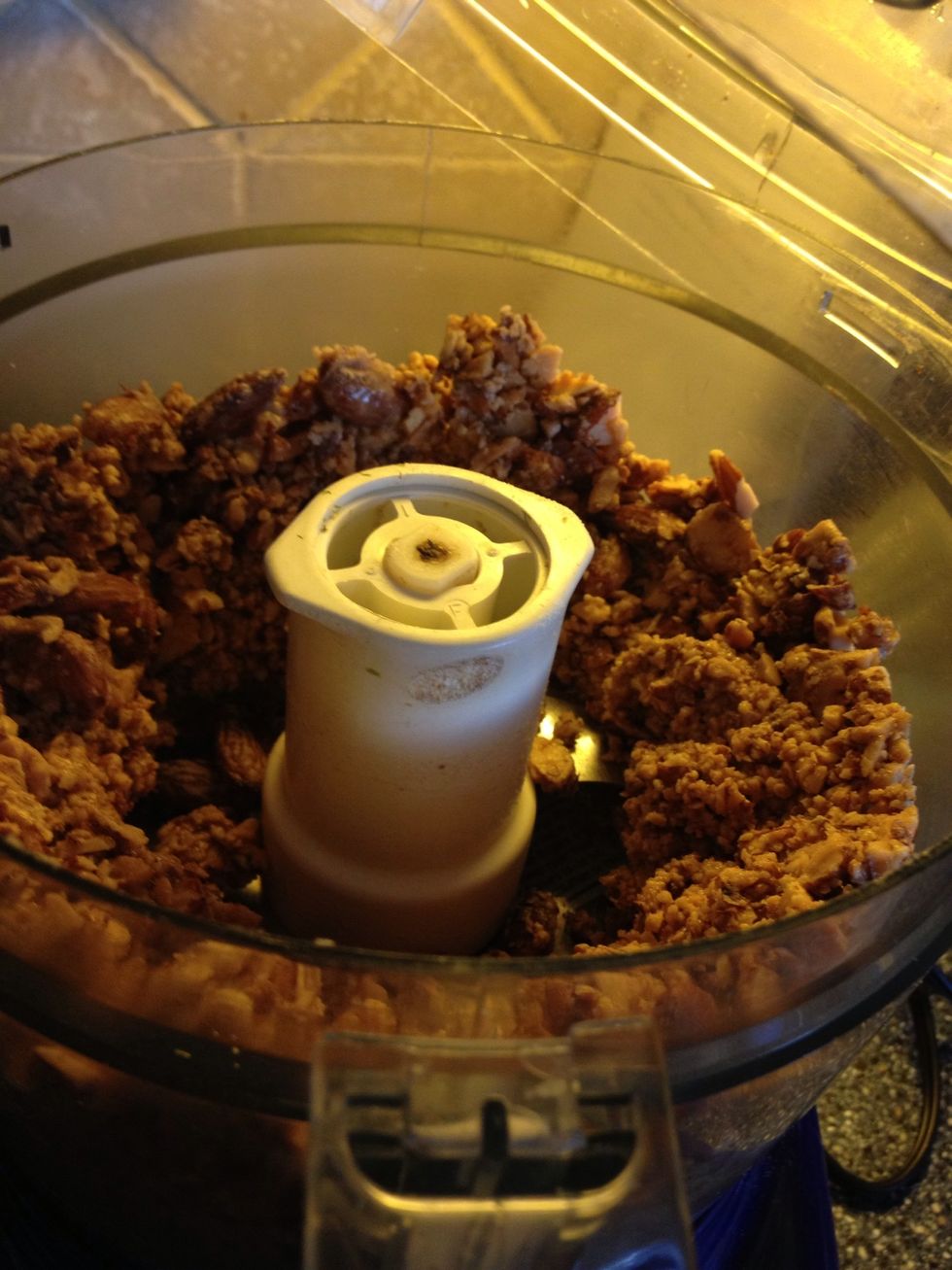 Start processing on high... Here's what it looks like after a little while.. As you can see it sure isn't done yet.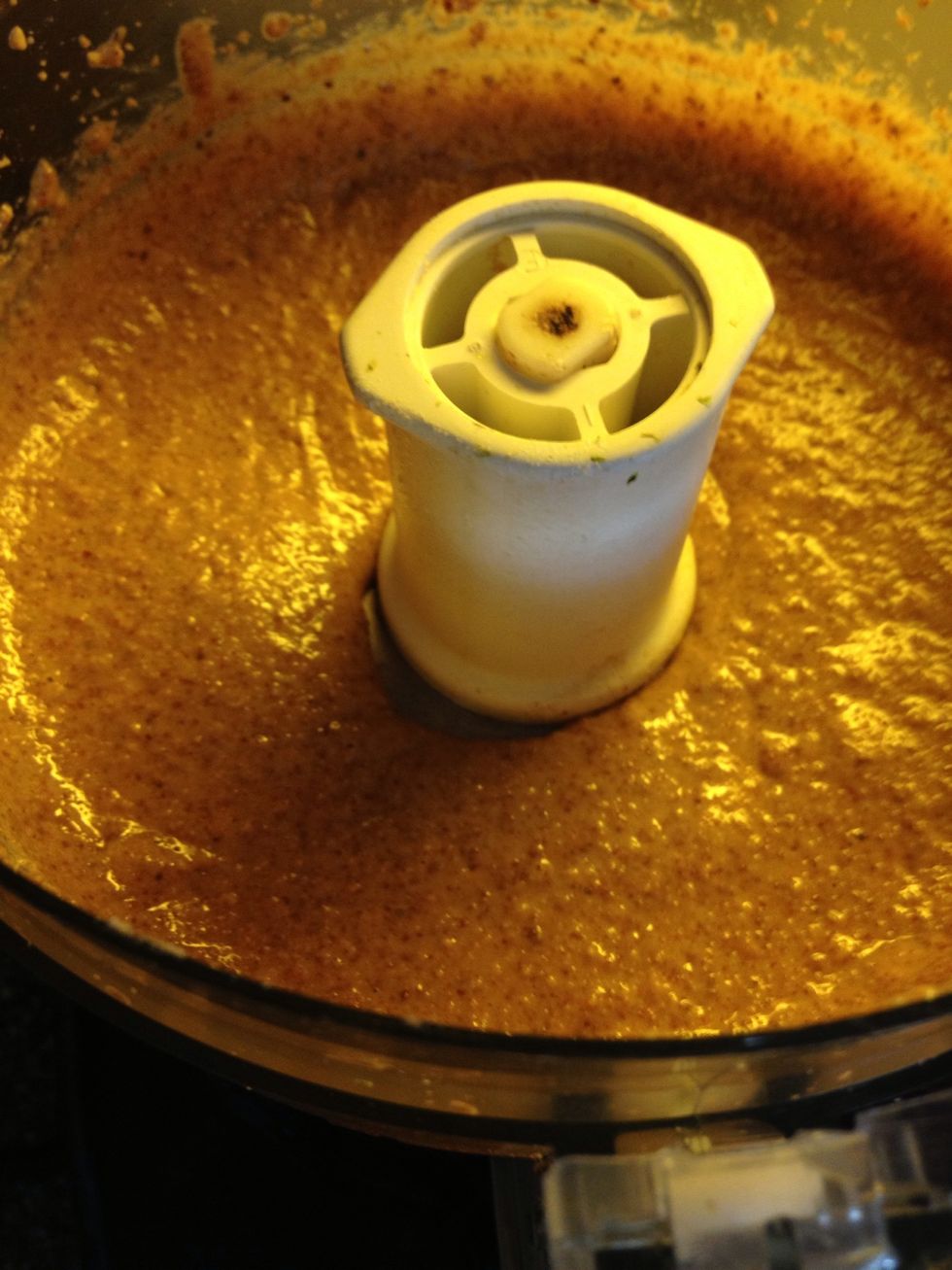 Keep processing until it looks more like this.. It's spreadable so it runs when you tilt it, but still deliciously gritty...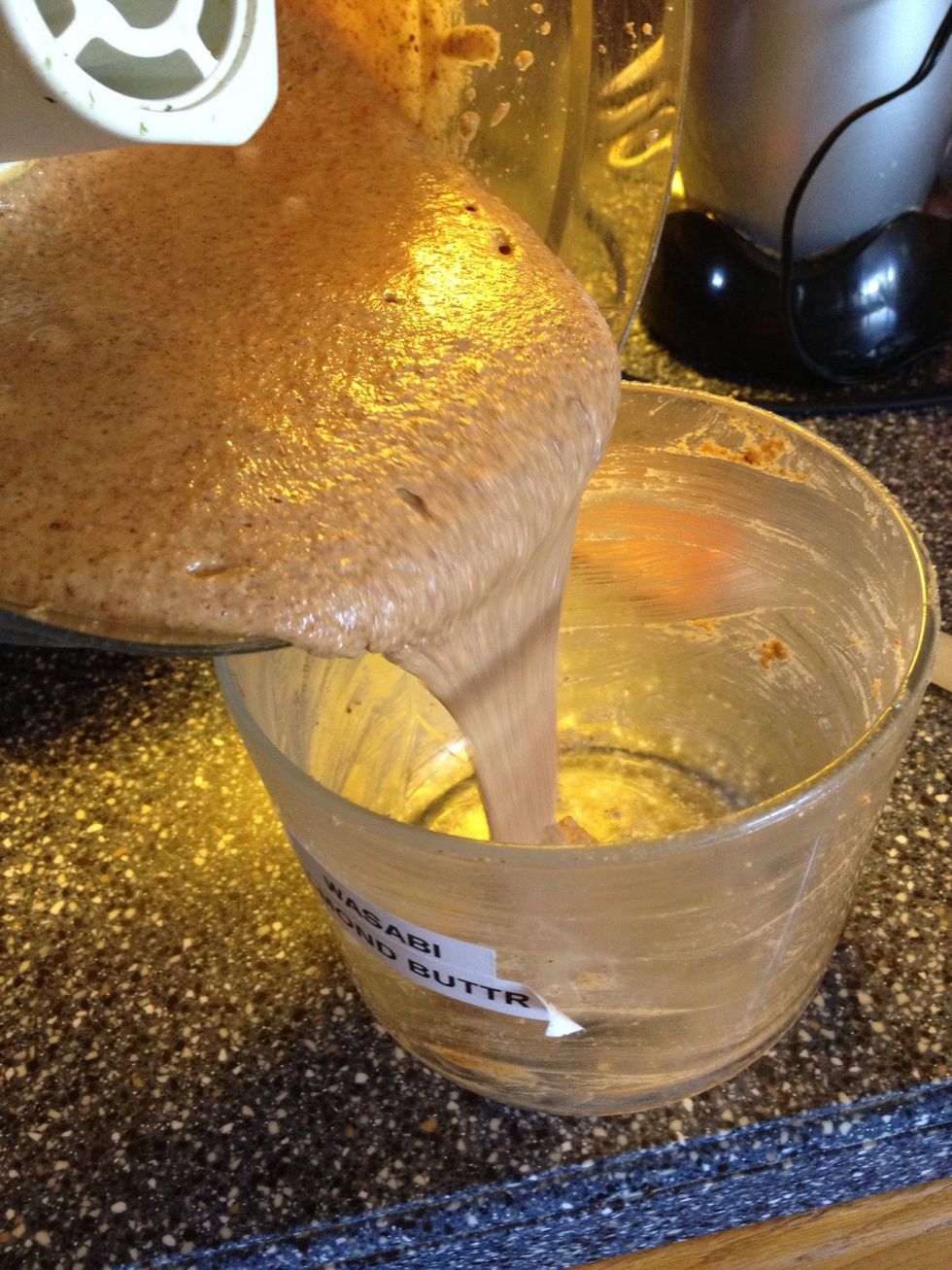 Pour it into the container you want to keep it in. This will keep fine on a shelf, but you can refrigerate it if you like... It'll be much harder to spread if it's cold, though.
Are you finished scraping out the almond butter? You surely are not! Get it all out or you will have regret! It's way too good to waste any! Seriously.
Oooohhh yeahhhh ❤
19.2oz pckg BlueDiamond Wasabi&Soy roasted almonds
Stevia
Coconut oil
Food processor