These are a quick yummy snack that put a little twist on the chips ahoy cookies. My daughter Amanda made this up.
First put chips ahoy cookies on a microwave safe plate. Amanda usually makes two at a time.
Put a marshmallow on each cookie. We had mini marshmallows but I bet the bigger ones would be great too.
Then put in the microwave for 14 seconds, ( longer for bigger marshmallows)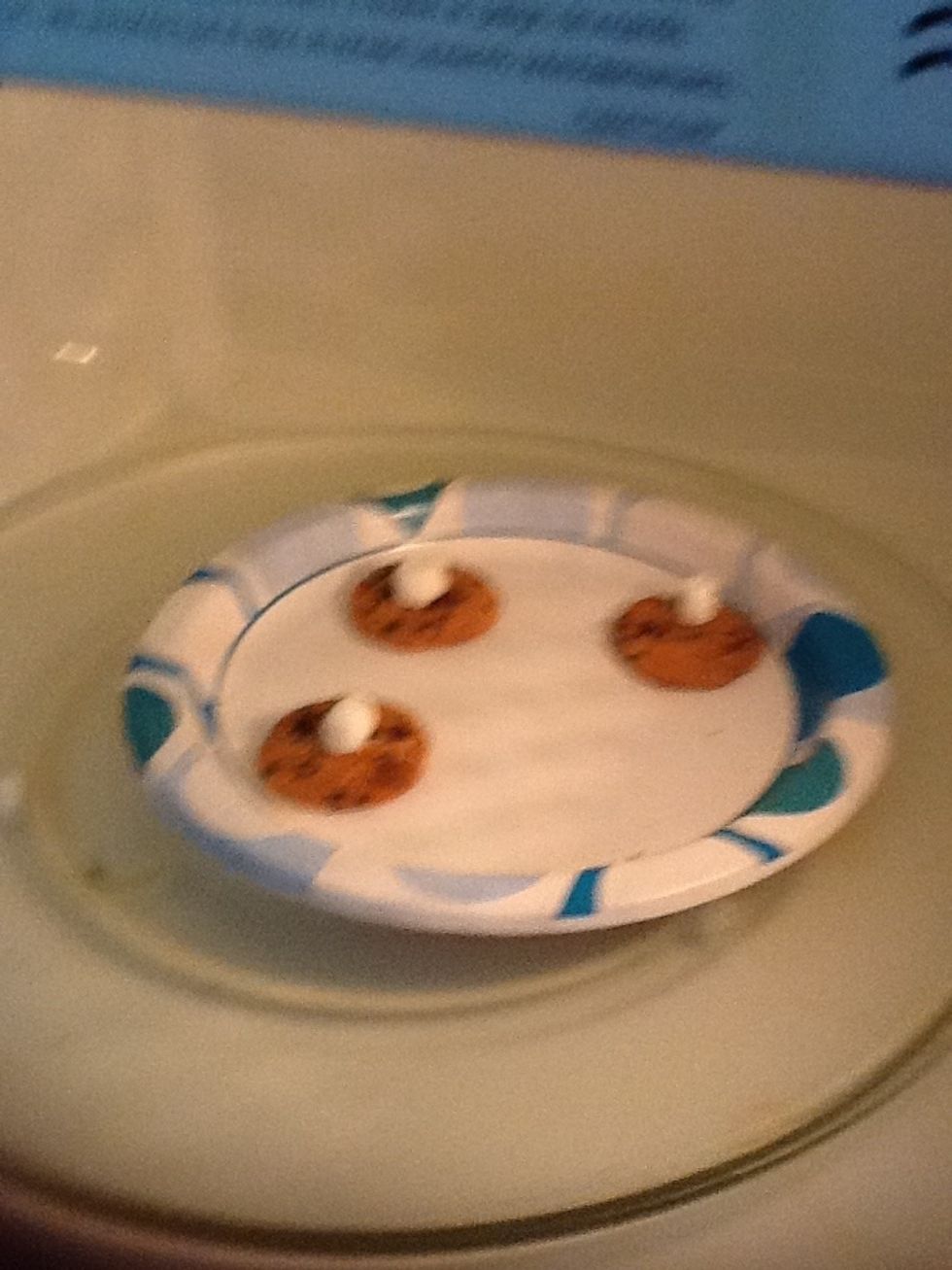 They come out nice and warm with a gooey marshmallow on top. You can squish the marshmallow if you like. Enjoy!!!
Chips ahoy cookies
Marshmallows