Add 3 Tbs of butter to a skillet. As it melts add in add 1/4 cup of sugar.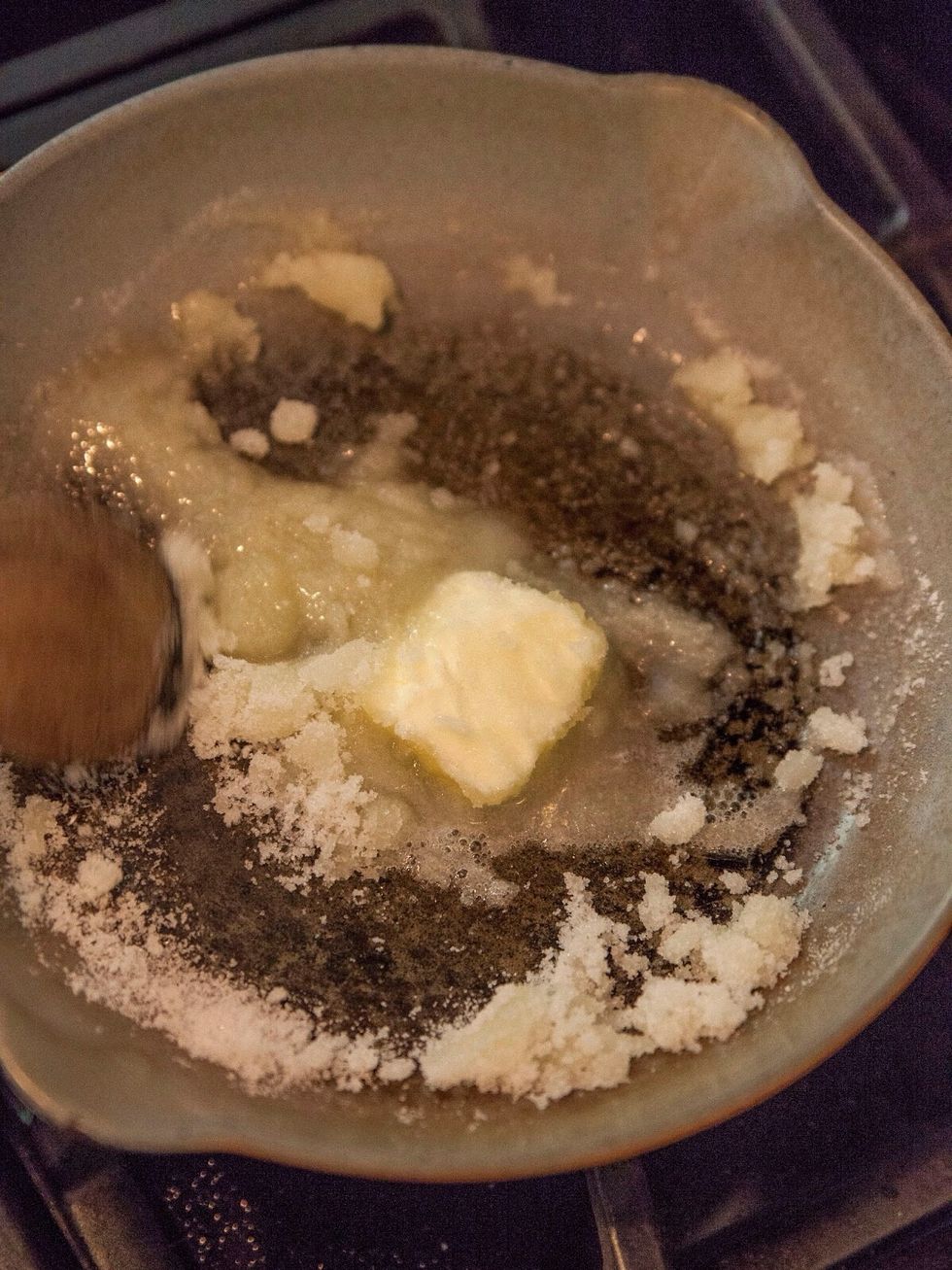 Stir it all together.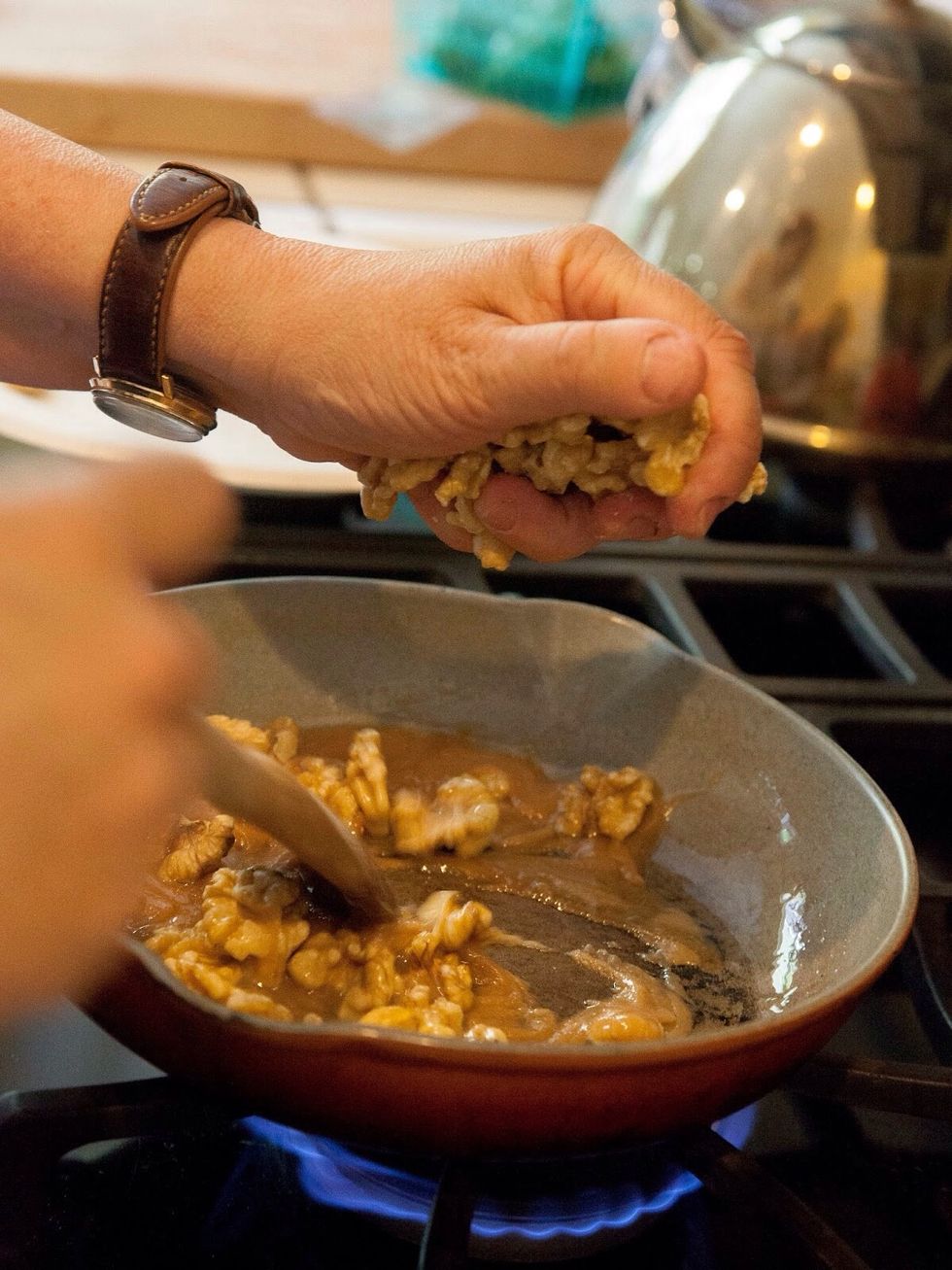 Let it all met together. When the caramel has thickened add the nuts to the mixture...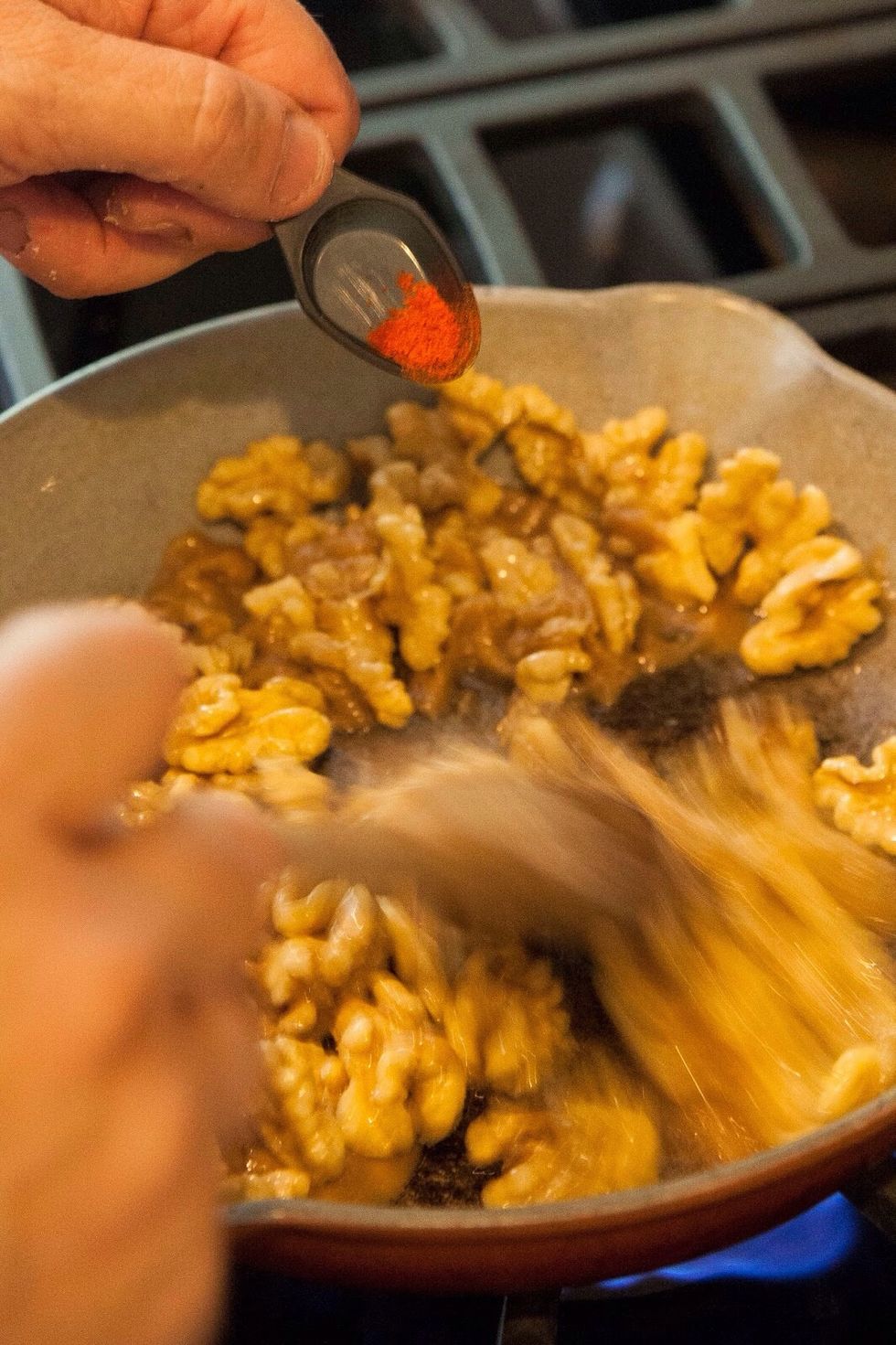 ...and 1/4 tsp of Kashmiri chili.
Stir it all together. If it starts to thicken up too much just put it back on the heat to soften it. Pour it onto a heatproof plate or silicone mat to cool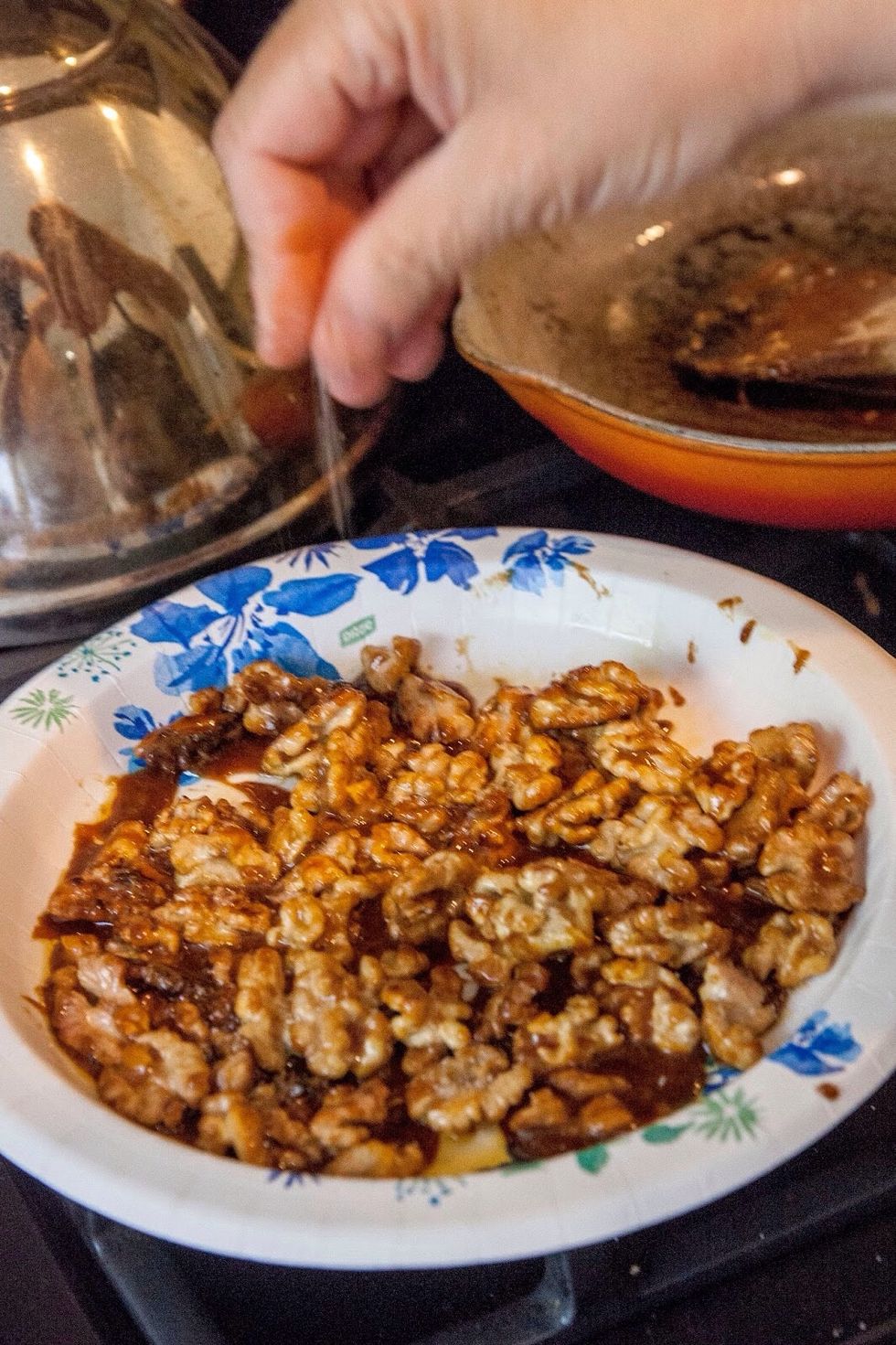 Sprinkle the whole with a bit of sea salt and your are done. Let it harden a cool for a bit. When you are ready to serve it up, chop your nut brittle.
Scoop the Sweet Corn Ice Cream into a bowl and scatter some of the chopped Walnut Brittle on top.
2.0c Walnut halves
1/4c Sugar
1.0pch Sea salt
1/8tsp Kashmiri chili
3.0Tbsp Unsalted butter
Kathy Gori
Screenwriter, long time Indian cook, lover of Indian foods, Saturday morning Cartoon voice. For more recipes visit my website www.thecolorsofindiancooking.com