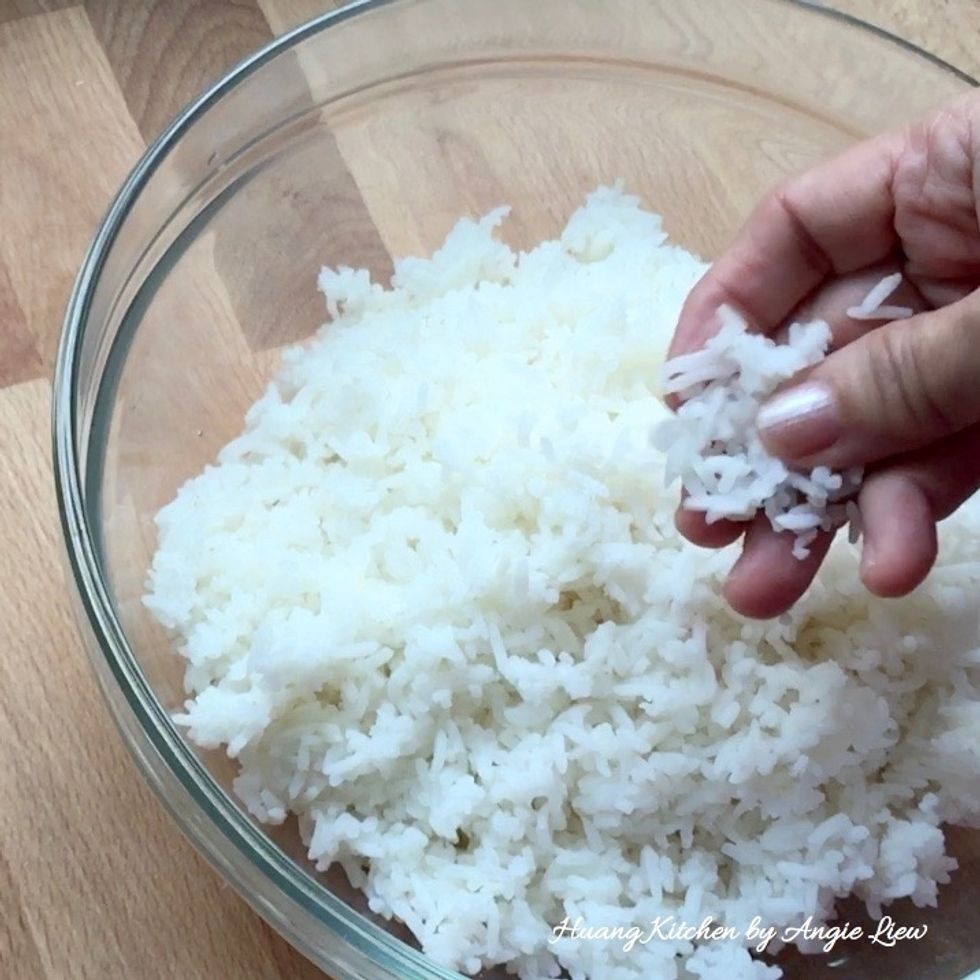 First, measure 3 bowls of cooked rice, preferably overnight, long grain rice into a large bowl. Using wet hands, give the rice a quick mix. This helps to break up clumps in rice.
Then, wash, soak and rinse well the water spinach. Cut water convolvulus into sections.
Also, wash, soak and rinse well the long beans. Dice the long beans into small pieces.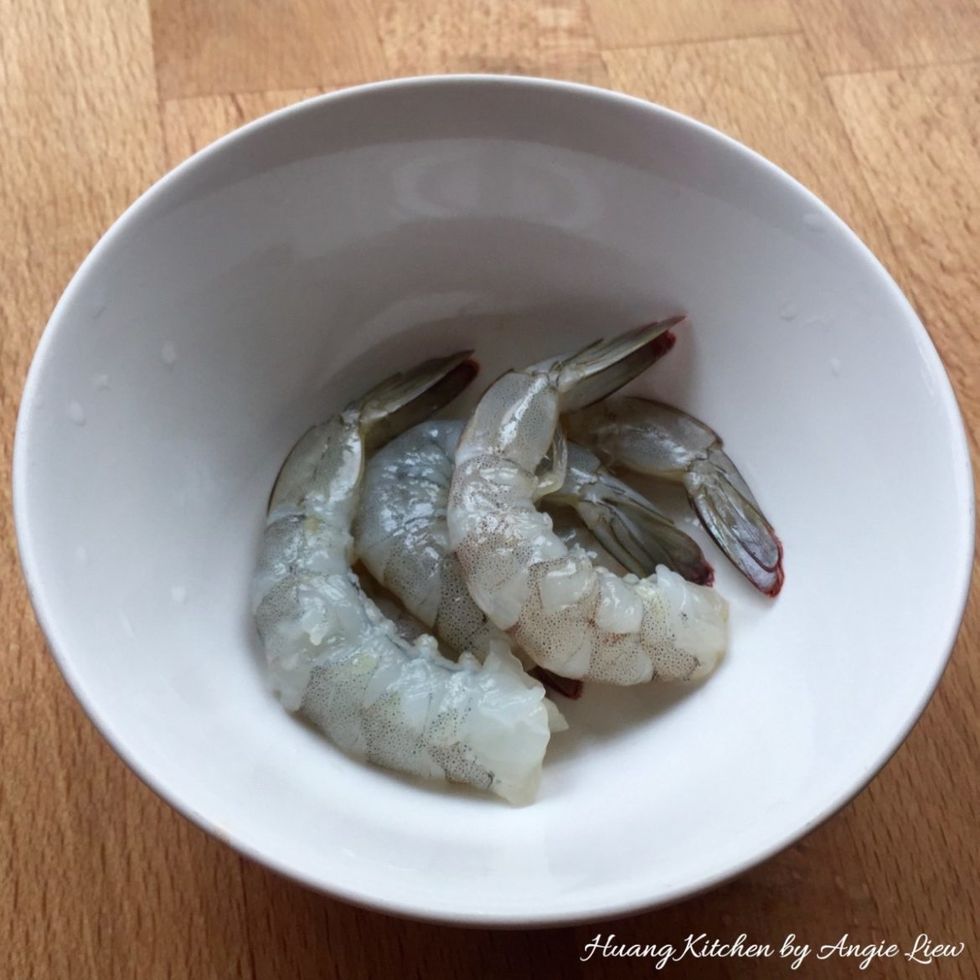 Peel the shells off the fresh shrimp with the tail intact.
Crush the bird eye's chillies and set aside for later use. Next, prepare the blended spices.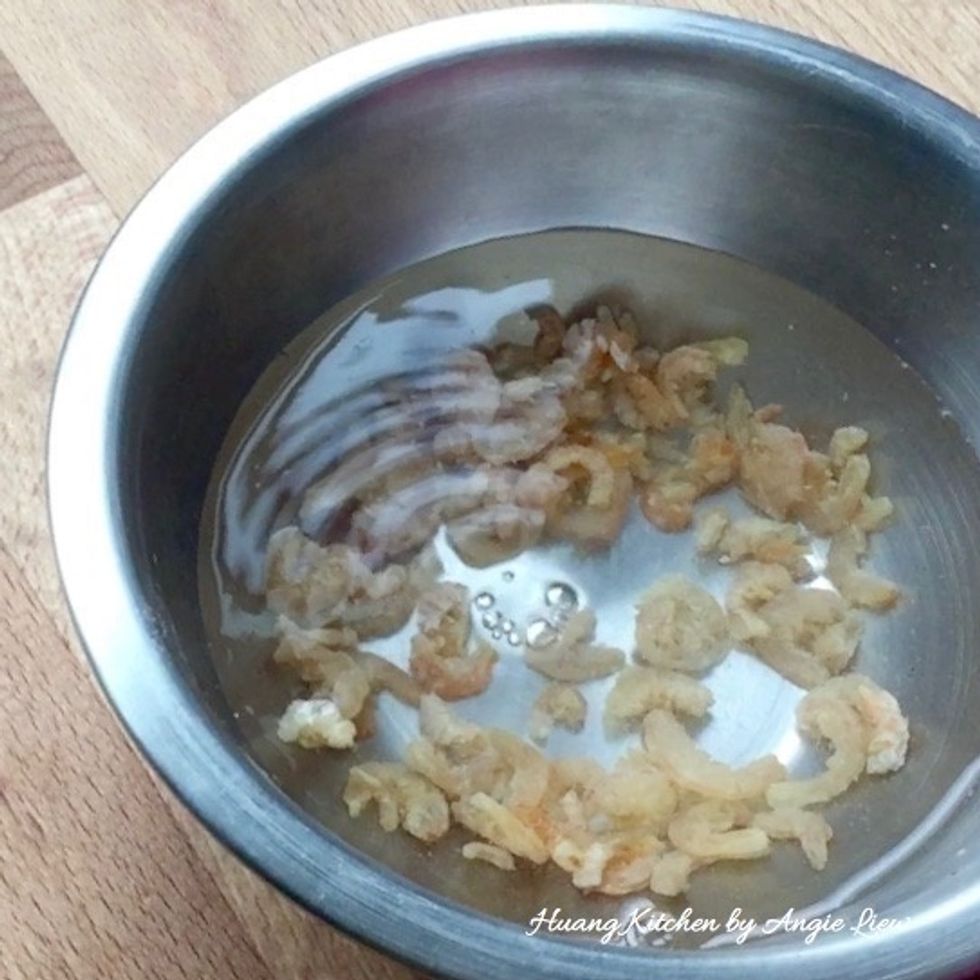 To prepare the blended paste, first, soak the dried shrimps till softened and drained well.
Next, deseed chillies, peel garlic and shallots and cut everything into big pieces.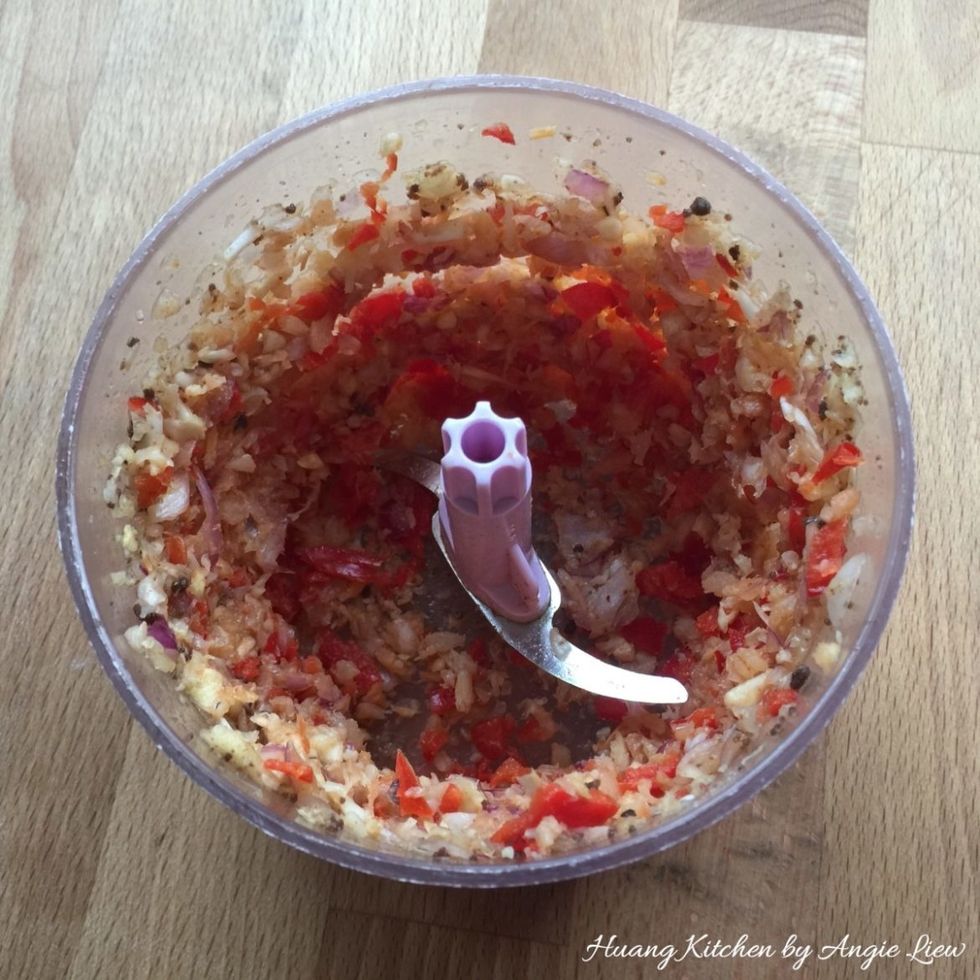 Put the chillies, garlic, shallots, dried shrimps and toasted shrimp paste into a blender and blend for about 3 seconds. Then, set aside the blended paste and we're ready to fry the rice.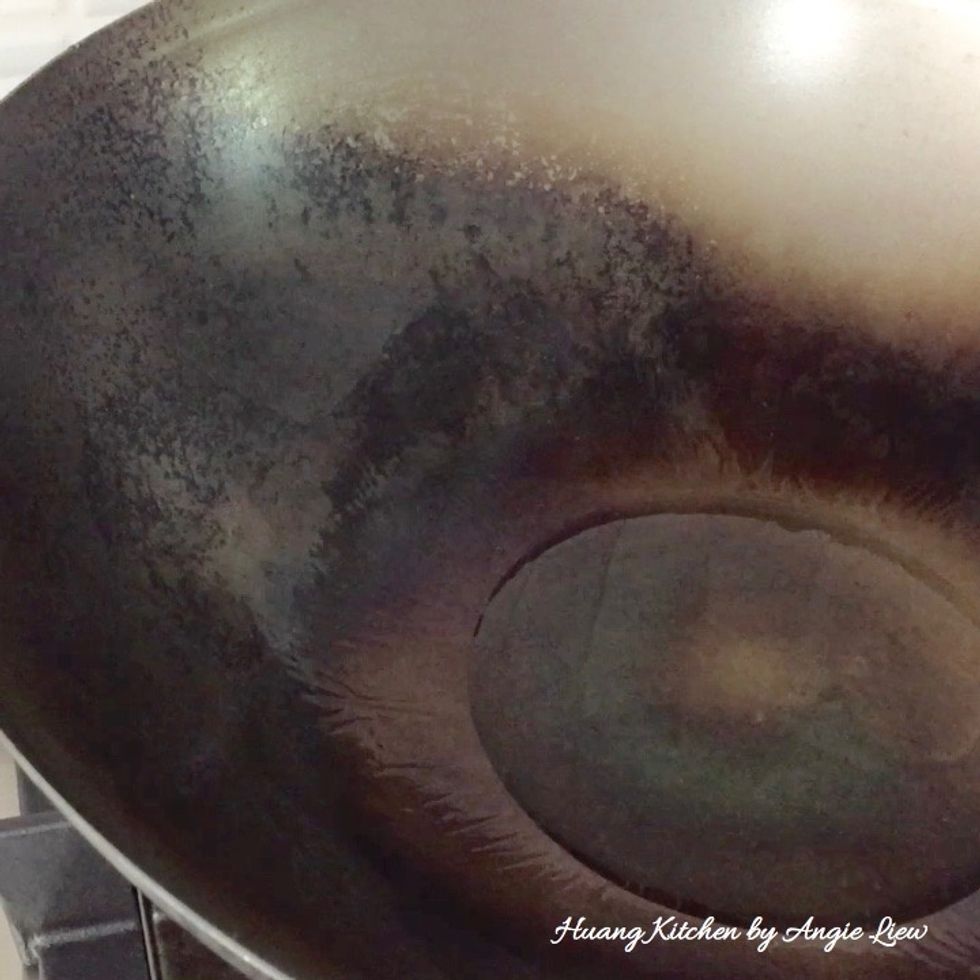 To fry the rice, first heat up wok until it's really hot. Then heat up oil in wok.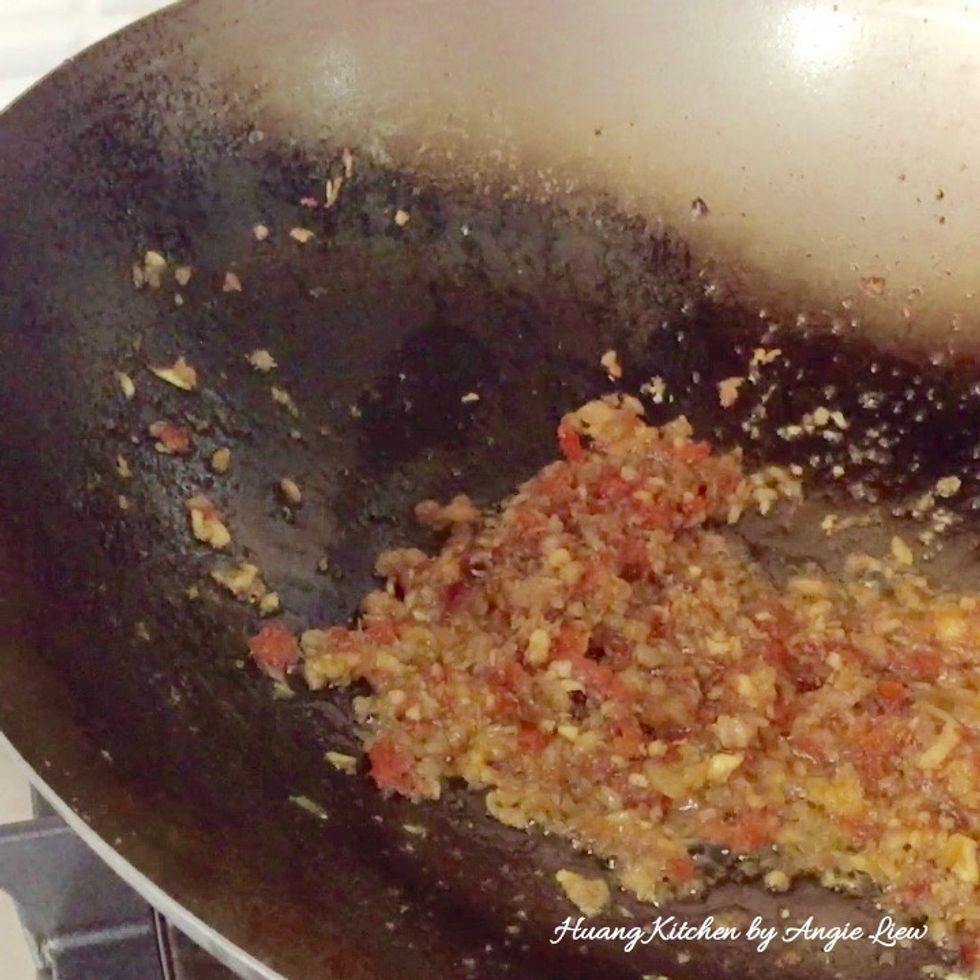 Add in pounded/blended ingredients and fry until lightly brown and fragrant.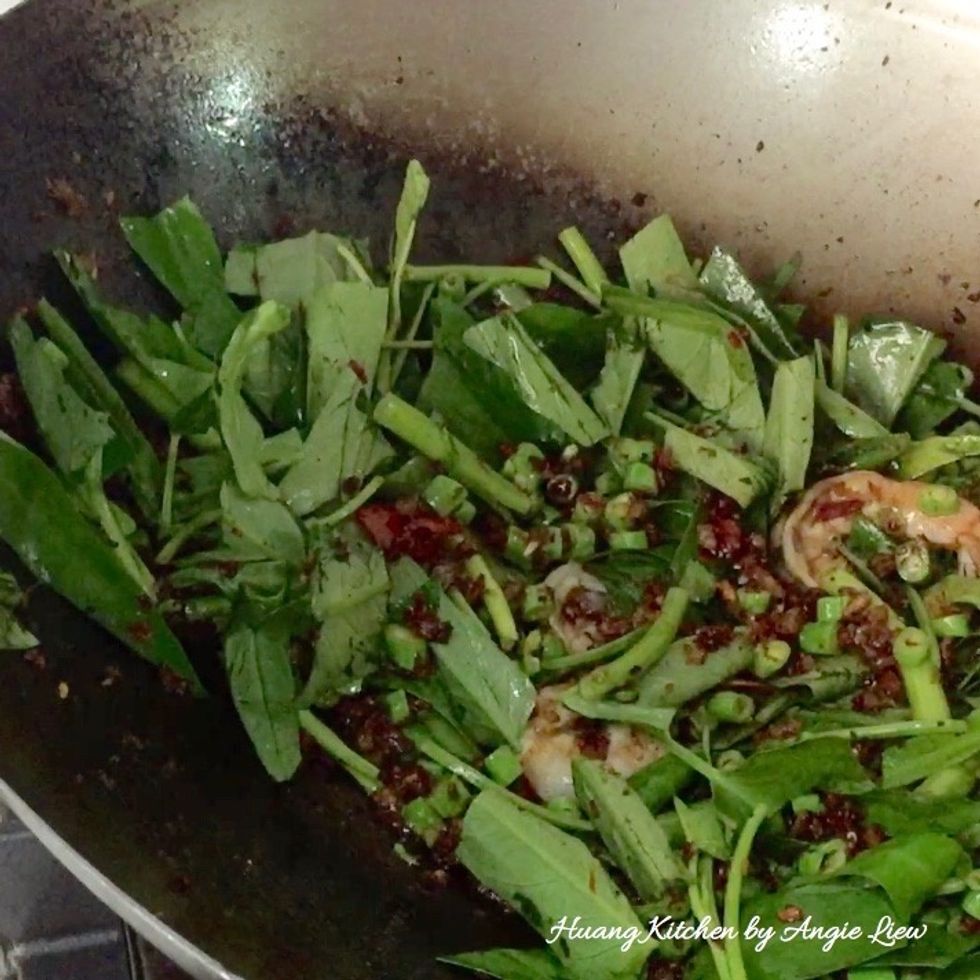 Next,add the cut and diced vegetables, peeled shrimps and crushed bird eye's chillies. Stir fry for a while to ensure everything is evenly mixed.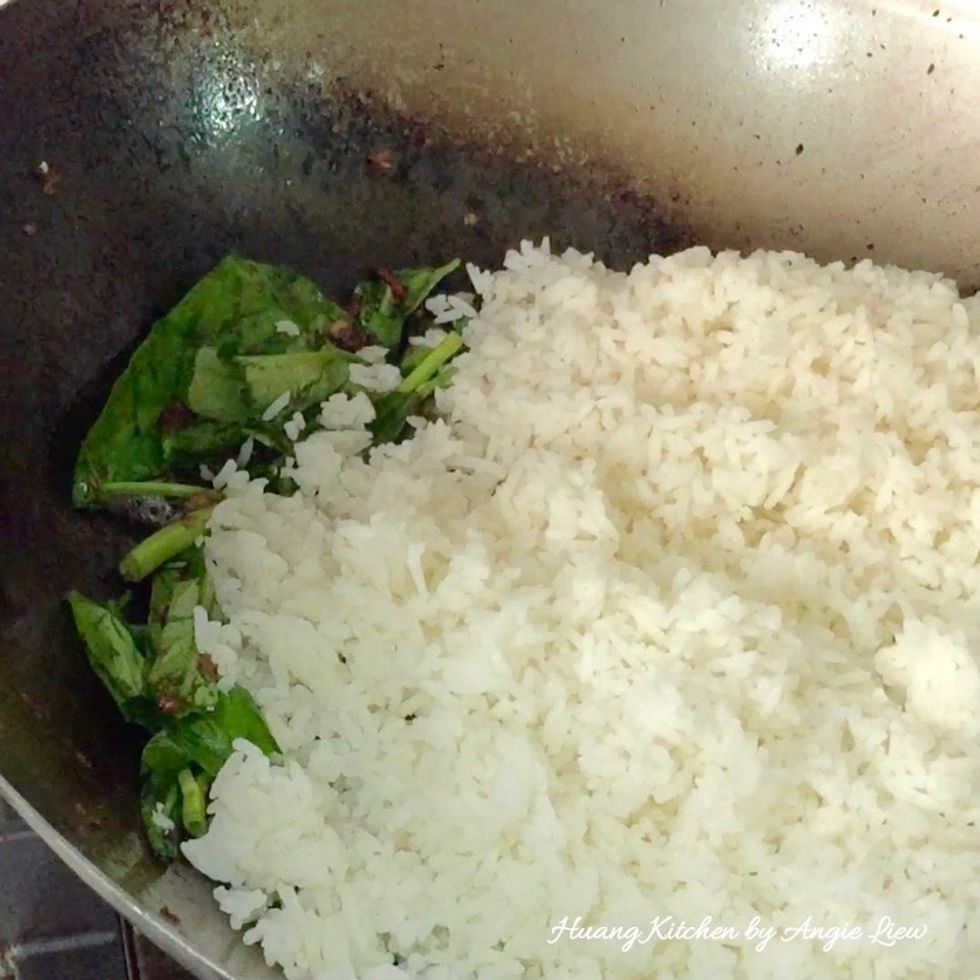 Then, add in the cooked rice.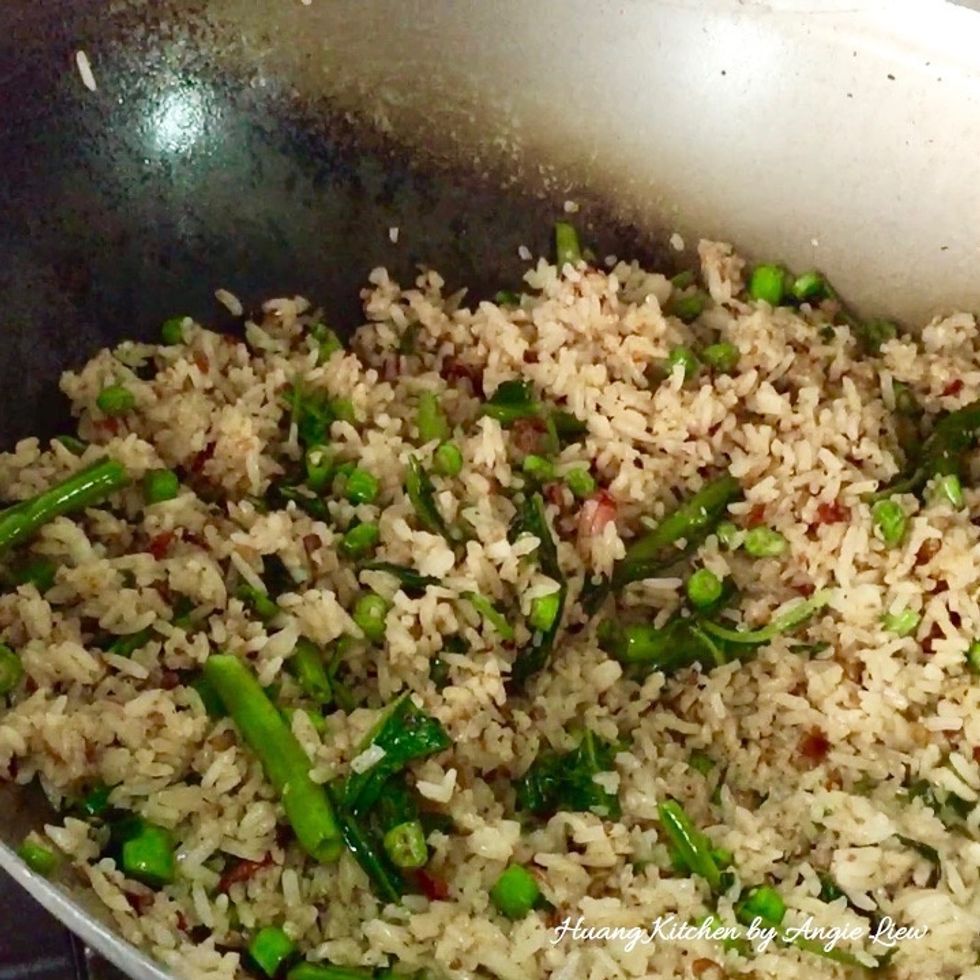 Stir fry and toss the rice around to make sure they are evenly mixed with the other ingredients.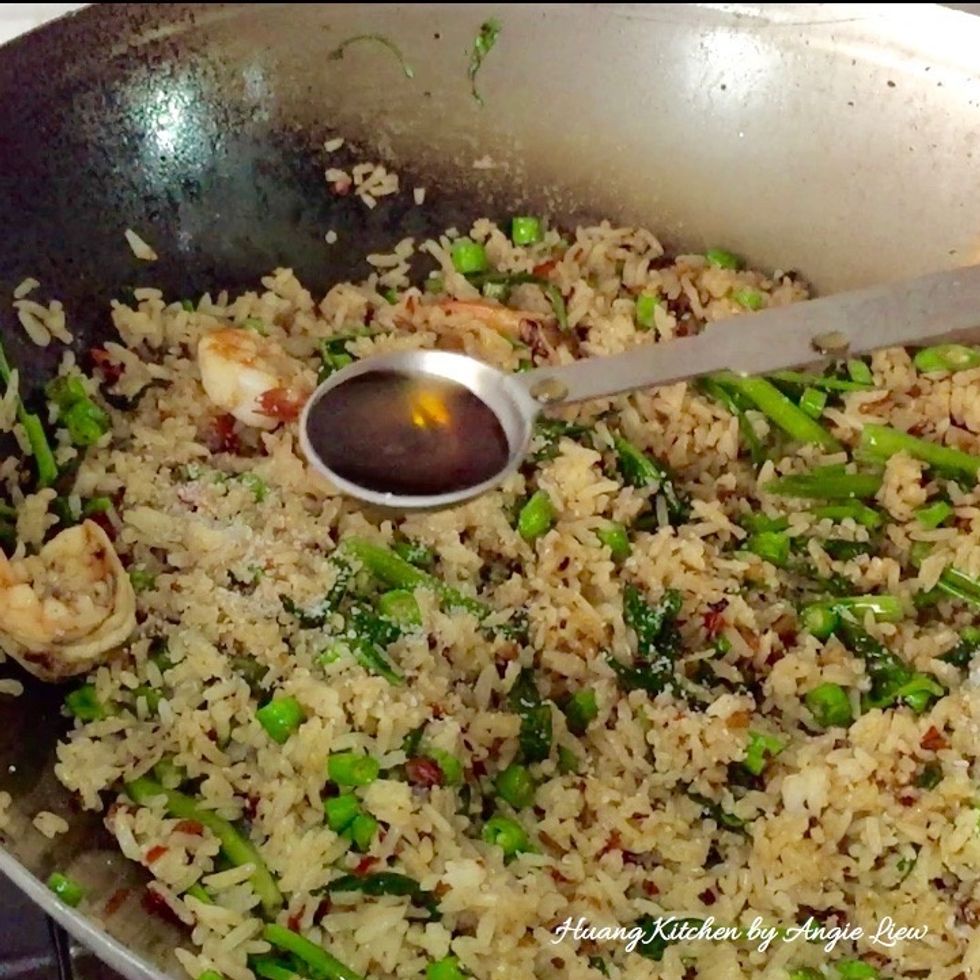 Lastly, add in salt and fish sauce. Continue to toss and stir fry for about 5 minutes. And we're done!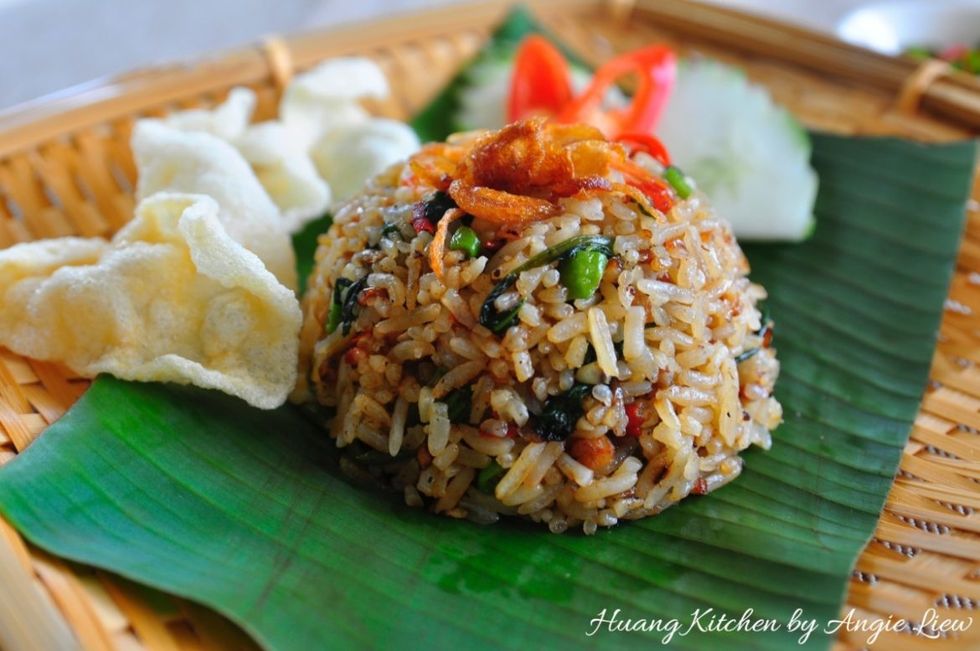 Serve the fried rice while it's hot garnish with crisp fried shallots & prawn crackers on the side. More details at http://www.huangkitchen.com/village-style-fried-rice-nasi-goreng-kampung/ So Enjoy!
3.0Tbsp vegetable oil
60.0g long beans, diced
60.0g water spinach
100.0g fresh shrimps, peeled with tail intact
4.0 bird eye's chilies, crushed
3.0c cooked rice, cooled
3.0 red chilies (ground paste)
3.0 garlics (ground paste)
3.0 shallots (ground paste)
2.0Tbsp dried shrimps(ground paste)
1.0Tbsp shrimp paste (ground paste)
1/2tsp salt (seasonings)
1.0tsp fish sauce (seasonings)
Huang Kitchen
For more step-by-step recipes and cooking tips, visit my website at \nhttp://www.huangkitchen.com