Wash all vegetables and dry well.
Remove mint leaves from stem and place into a bowl. Do the same for the Thai basil leaves.
For lettuce, chop fine. For cilantro, trim to 2-3 inch pieces.
While vegetables are drying, prepare vermicelli noodles according to directions on packages (~ 3 min in boiling water). Then allow to rest in cool water until ready to assemble.
Clean shrimp and boil until pink and opaque (about 2 minutes). Drain in colander under cold water.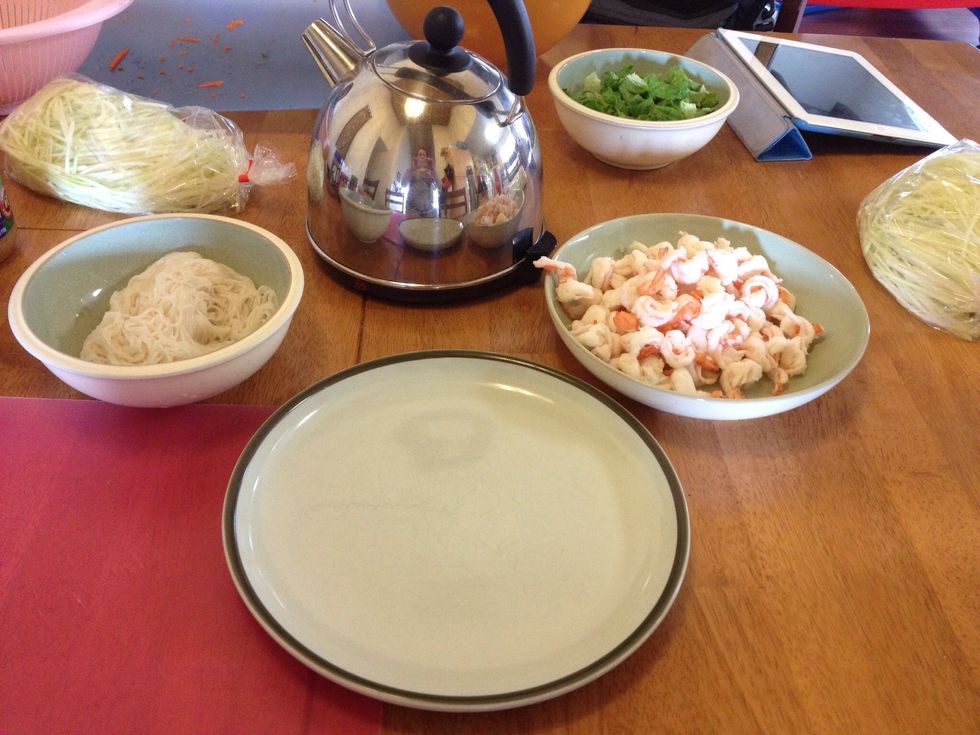 Set up assembly station with separate containers around a cutting board (working surface): rice paper wrappers, shrimp, rice noodles, lettuce, mint, basil, cilantro.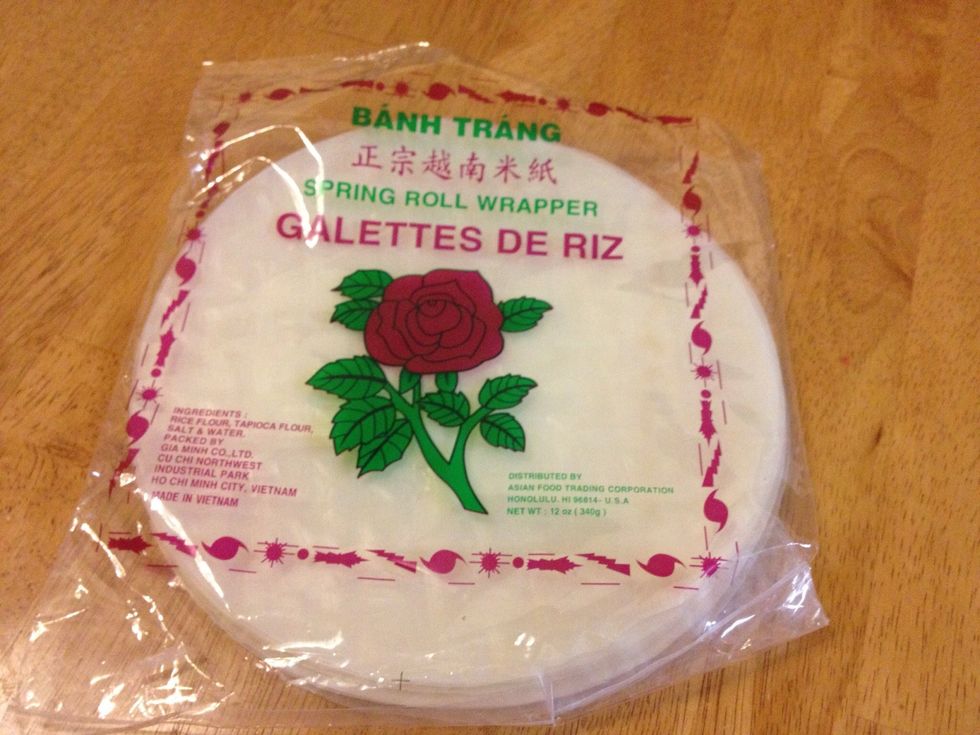 Rice paper wrapper comes dried in a package as seen here.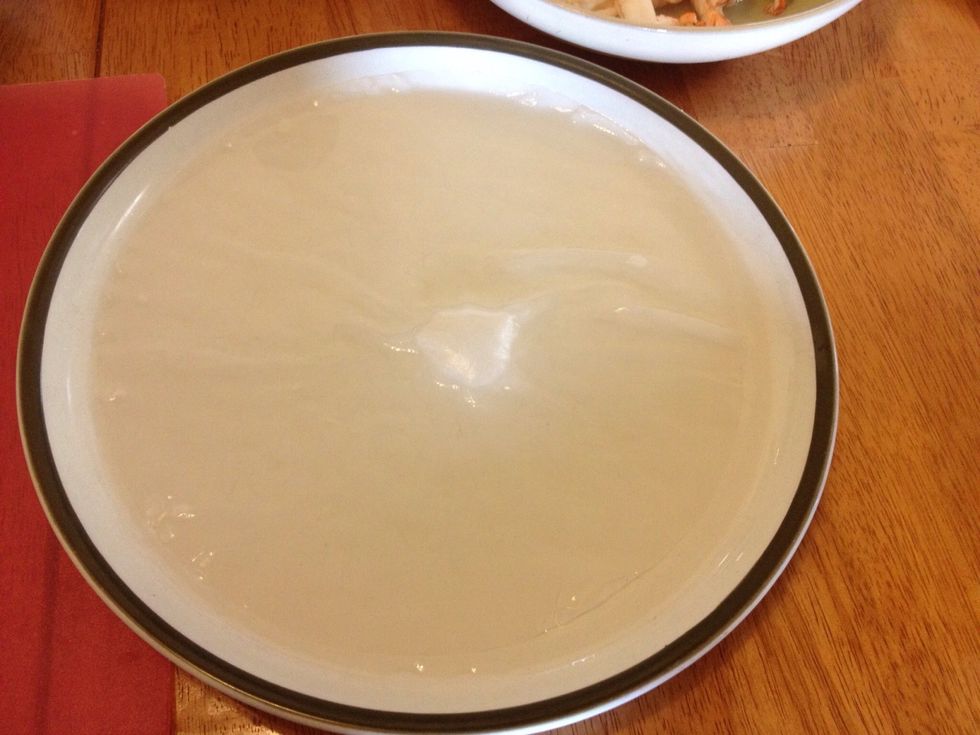 To prepare the rice paper noodles, soak in warm water 1 wrapper at at time. Submerge until wrapper is soft and pliable, about 1 minute.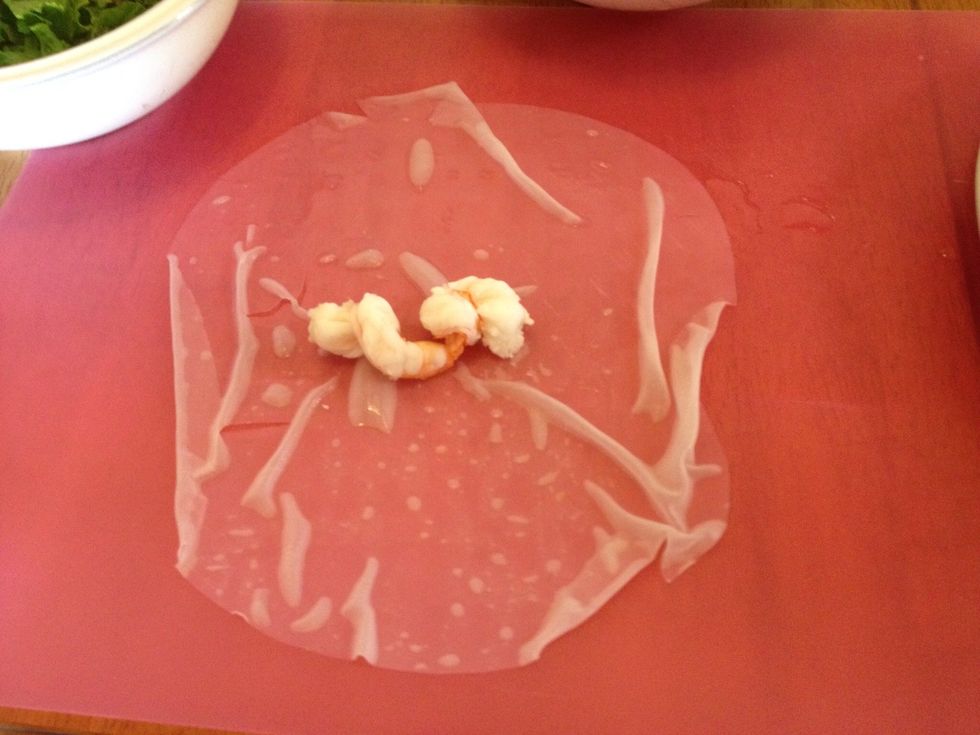 Remove the wrapper from the plate with water and plate it on the cutting board or working surface. Lay 3 shrimp halves in a row.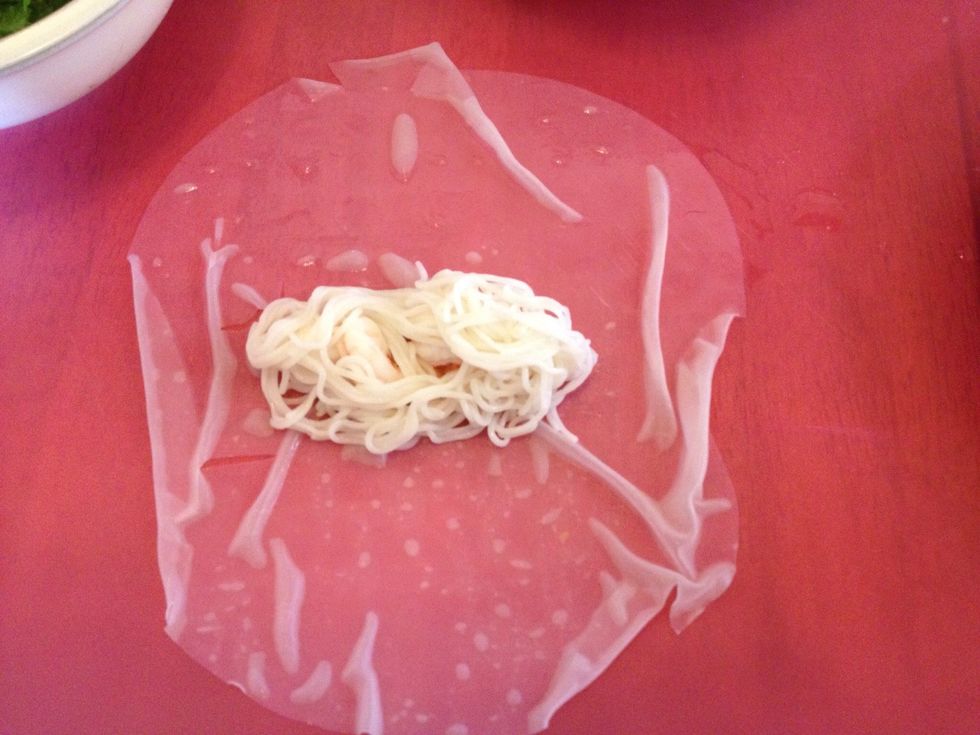 Lay a bit of noodles over the top.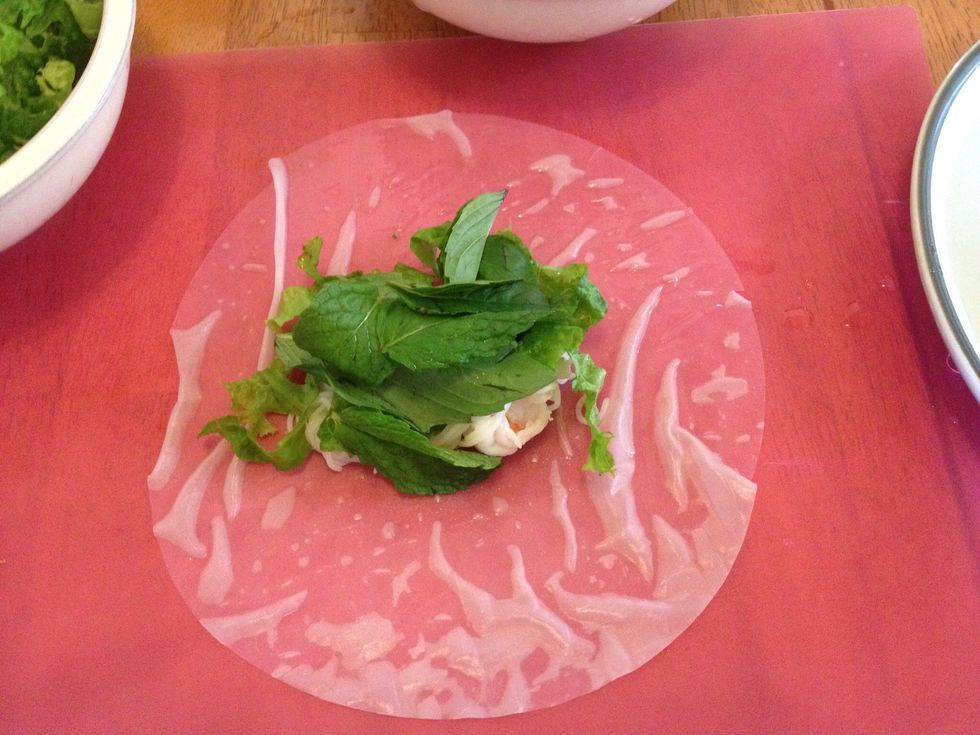 Add a bit of lettuce, 3 mint leaves and 3 basil leaves. A sprig of cilantro goes here too. Then carefully roll them up like an egg roll or burrito.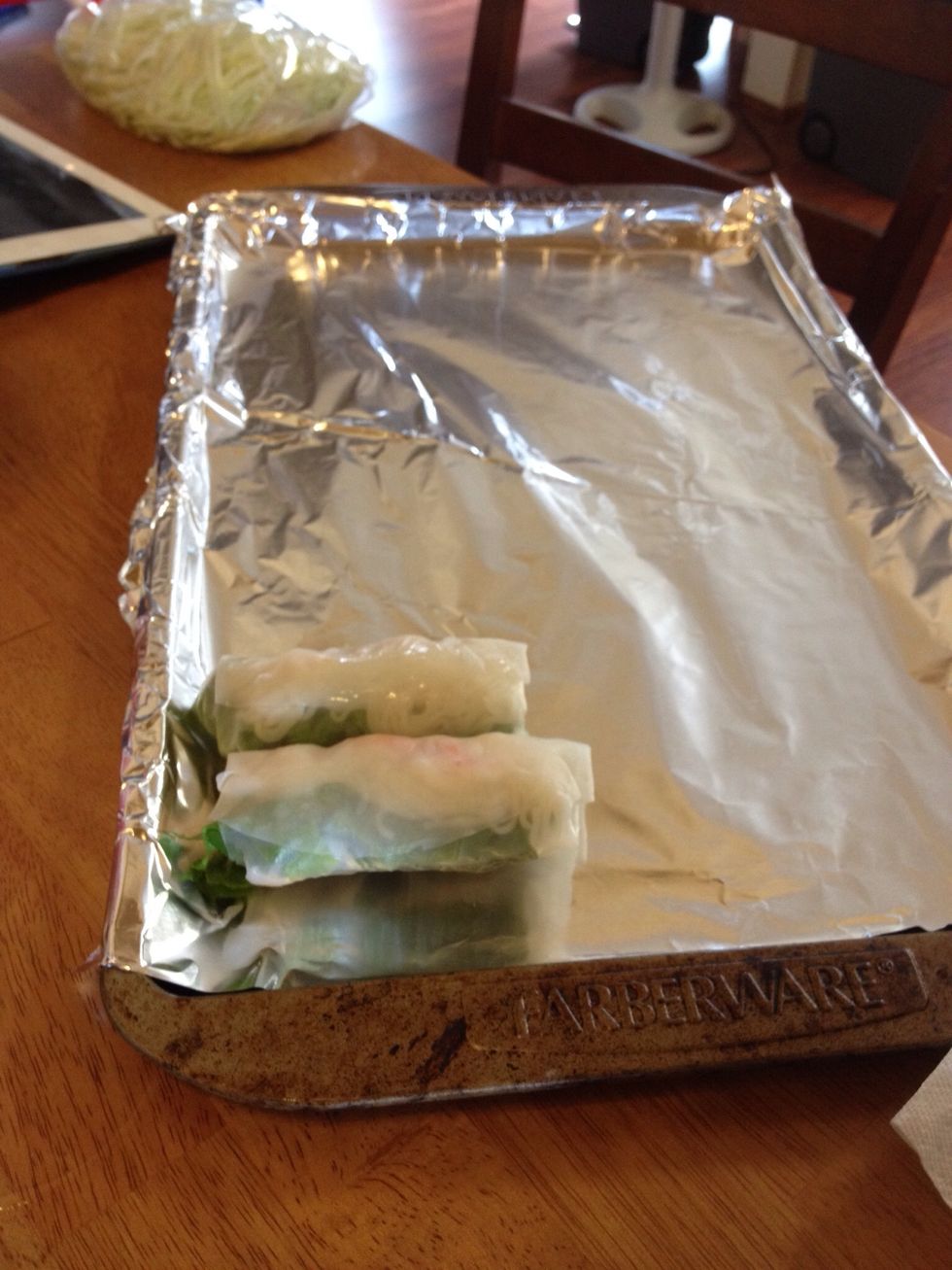 Finished Summer Rolls! Leave some space between the rolls so that they don't stick together. Repeat steps 8 - 11 for remaining ingredients.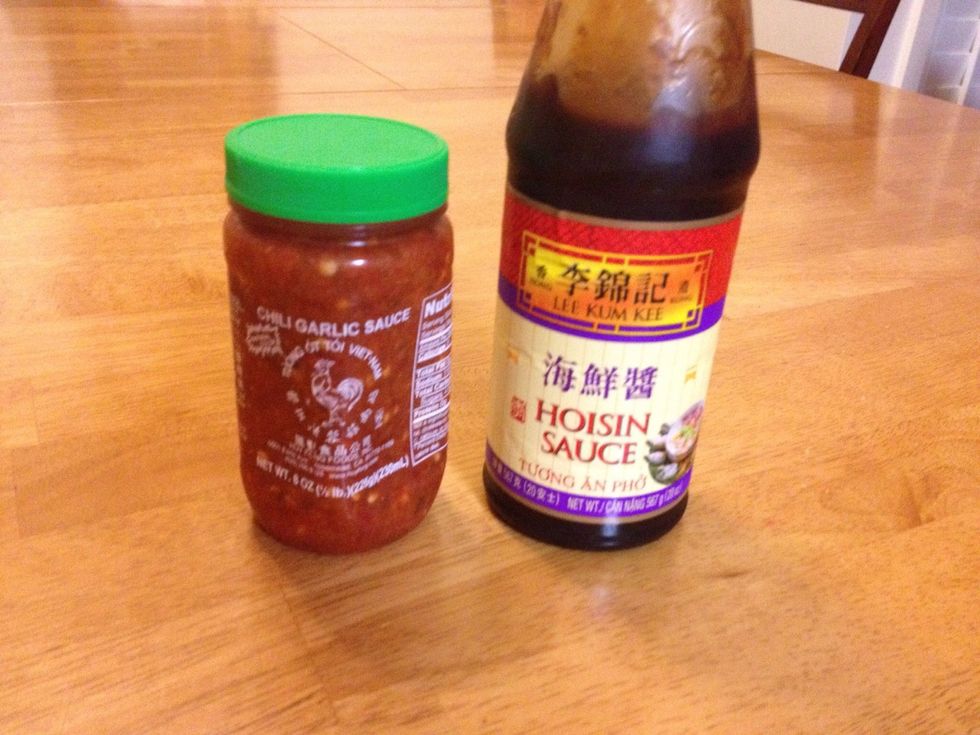 To make the peanut hoisin dipping sauce, combine peanut butter, water, hoisin sauce, lime juice, soy sauce, sugar, chili-garlic paste (pictured here), and garlic together. Serve with the summer rolls.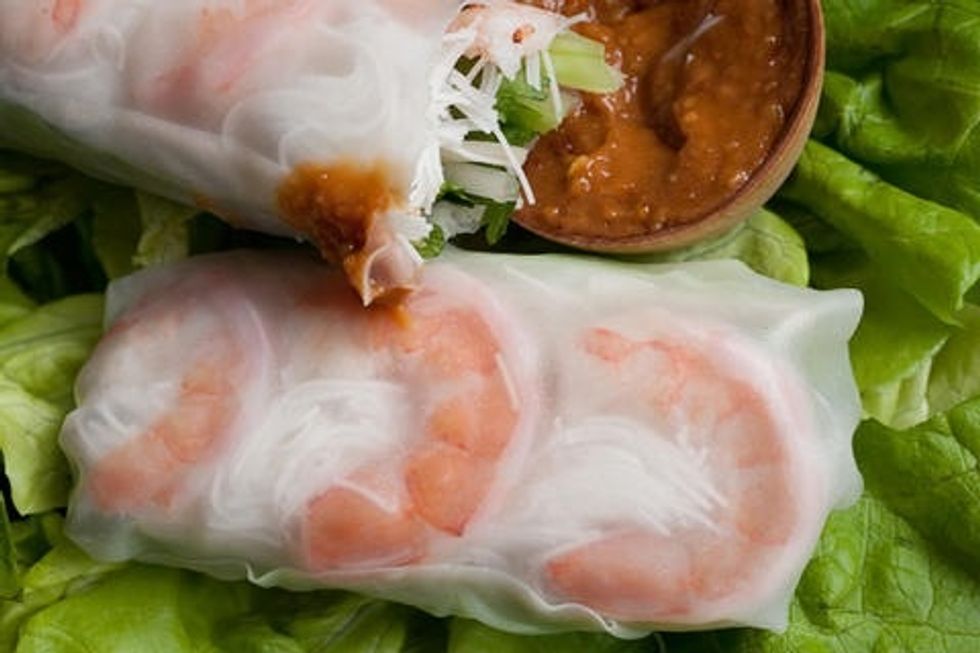 1.0lb shrimp
4.0oz rice noodles (vermicelli)
16.0 rice paper wrapper
1.0bnch mint leaves
1.0bnch Thai basil leaves
1.0bnch cilantro
2.0c Romaine lettuce
3/4c peanut butter
1/3c water
3.0Tbsp hoisin sauce
2.0Tbsp lime juice
1.0Tbsp granulated sugar
1.0Tbsp Chili-garlic paste
2.0 garlic clove, minced
1/2Tbsp soy sauce