Also known as Summer Rolls...This was my dinner tonight so I decided to make a guide of MY way of making springrolls. They can be an appetizer or even a meal. Omit the shrimp and it's vegetarian!
13
I don't have exact measurements. Sorry! But I have given some approximate measurements. In this guide I made 2 dipping sauces. Be creative with your fillings! I've used chicken, fried eggs etc.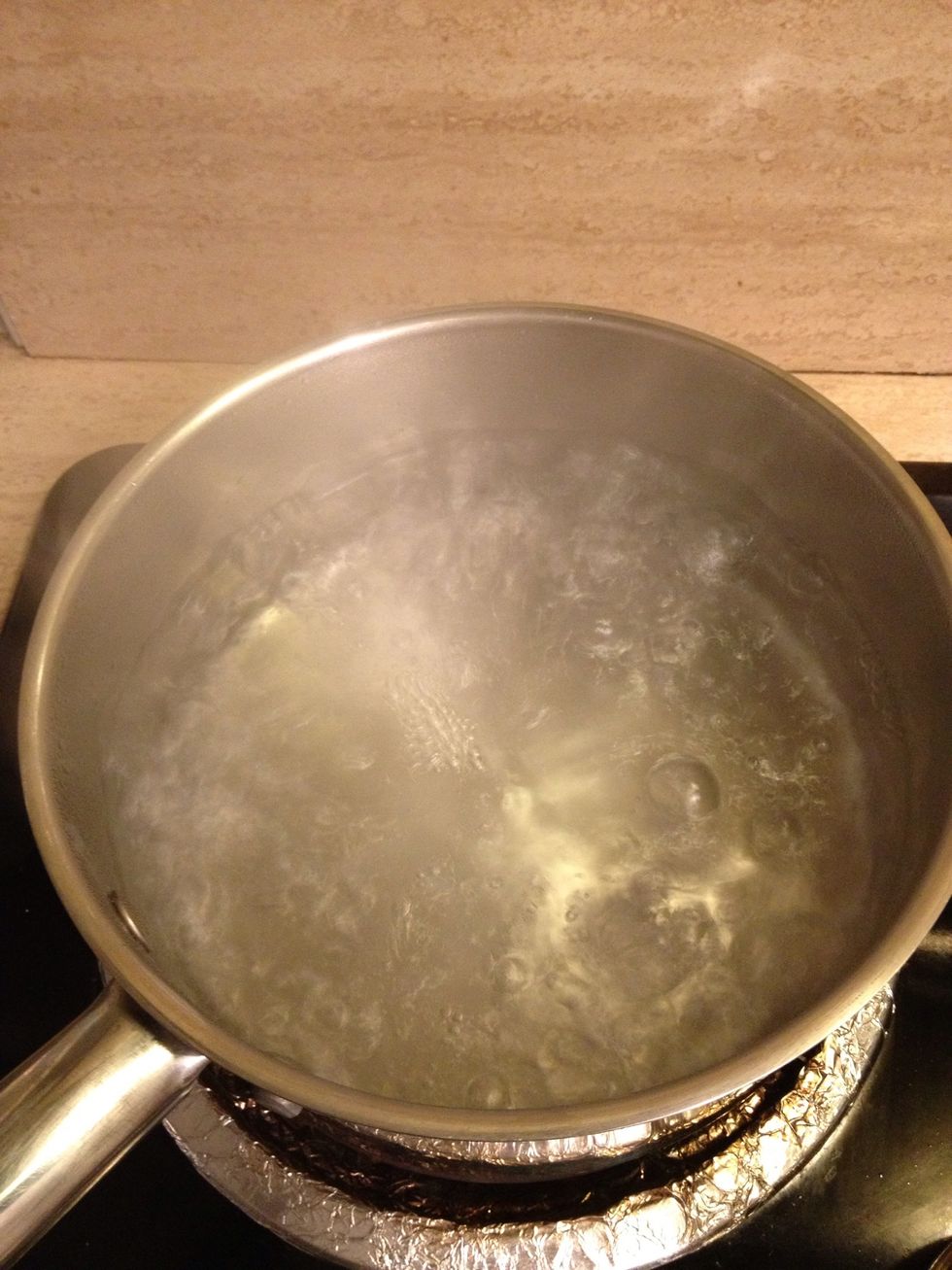 Boil some water.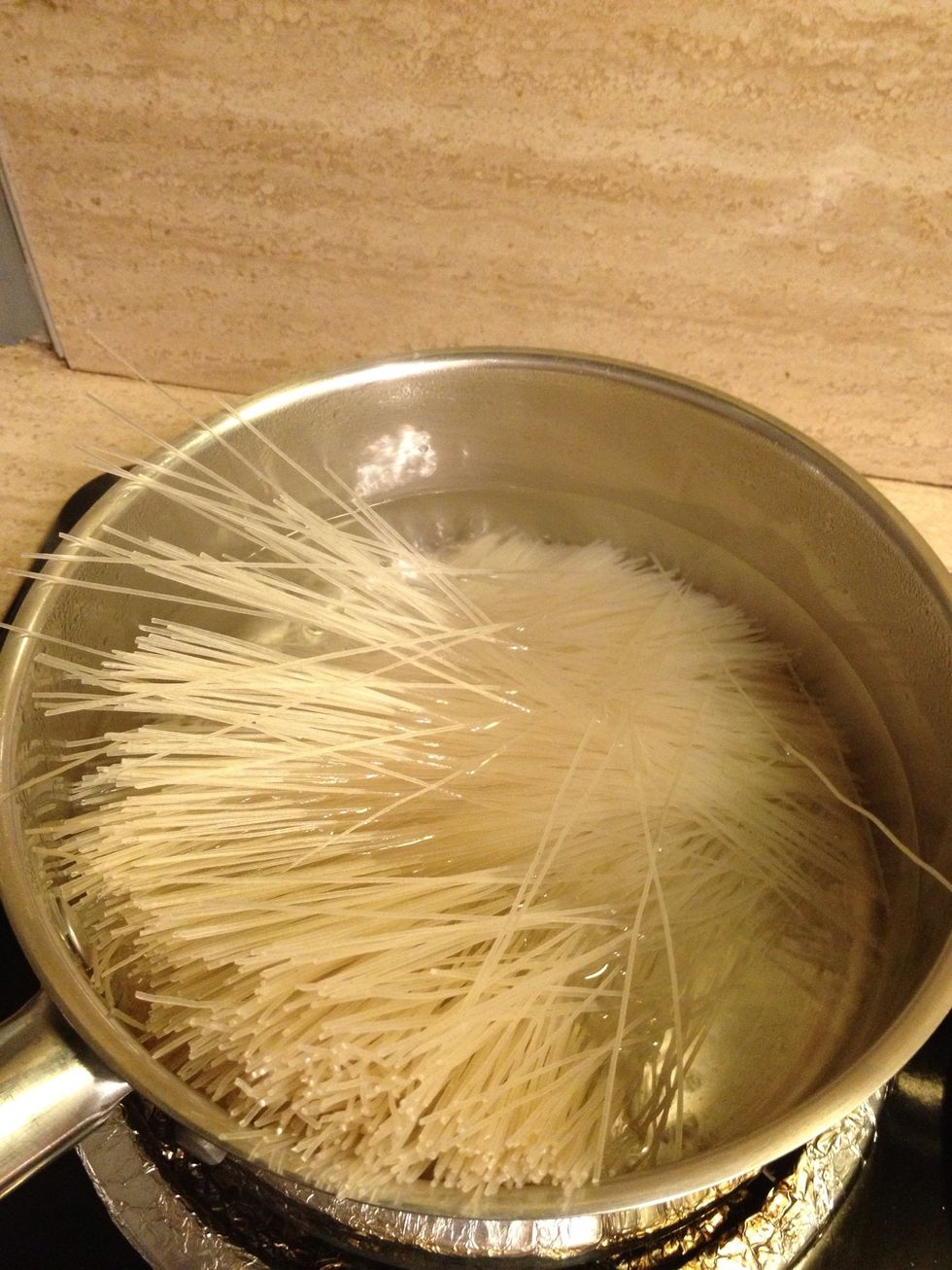 Add one package thin rice vermicelli noodles to boiling water then stir and lower heat to medium high.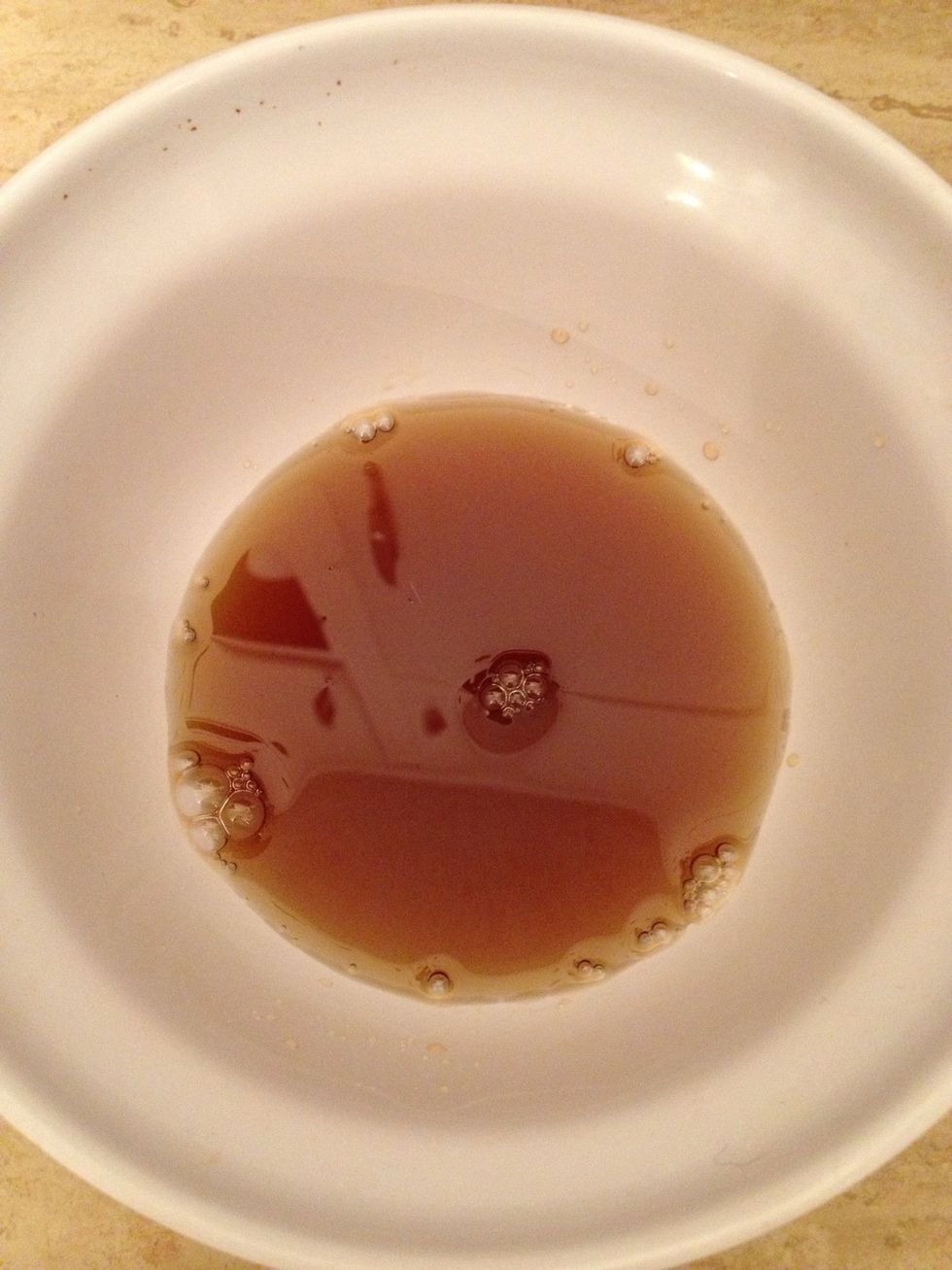 To make the nuoc cham (sweet fish sauce dip)-Pour some fish sauce in a bowl. About 1/4 cup.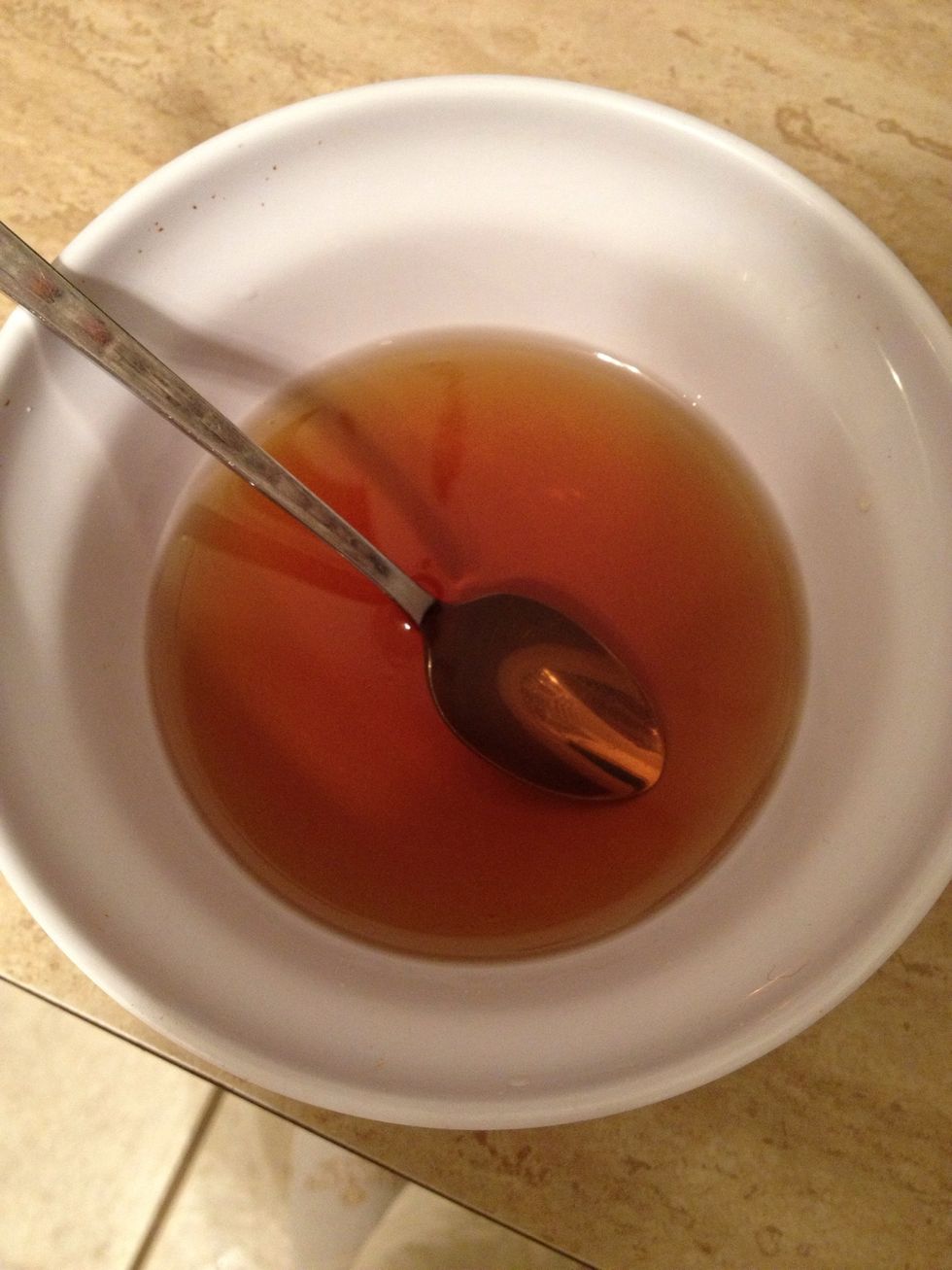 Now add warm water, about a cup. And add 1/2 cup white sugar. Dissolve in the warm water by stirring well.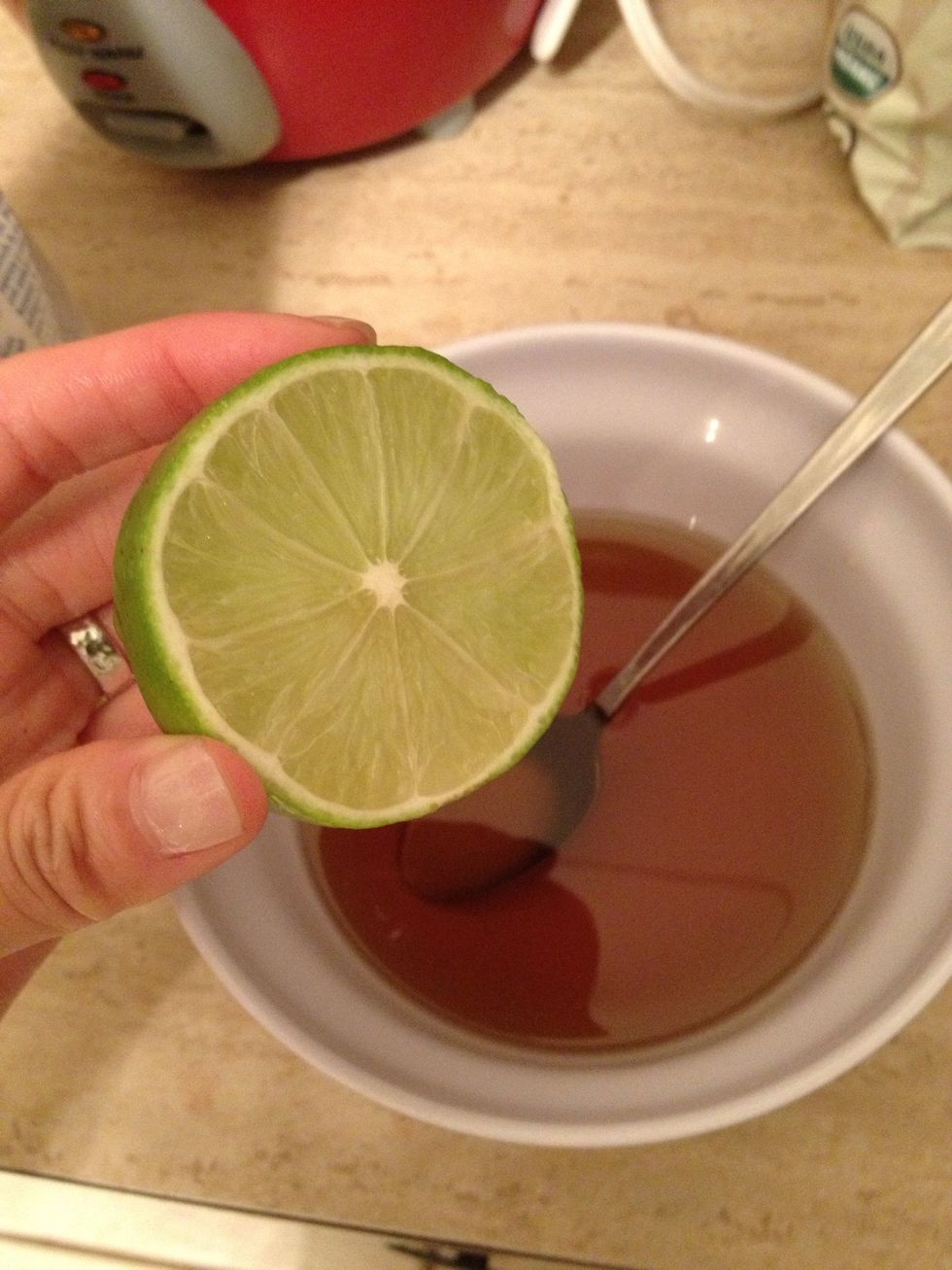 Juice of one lime.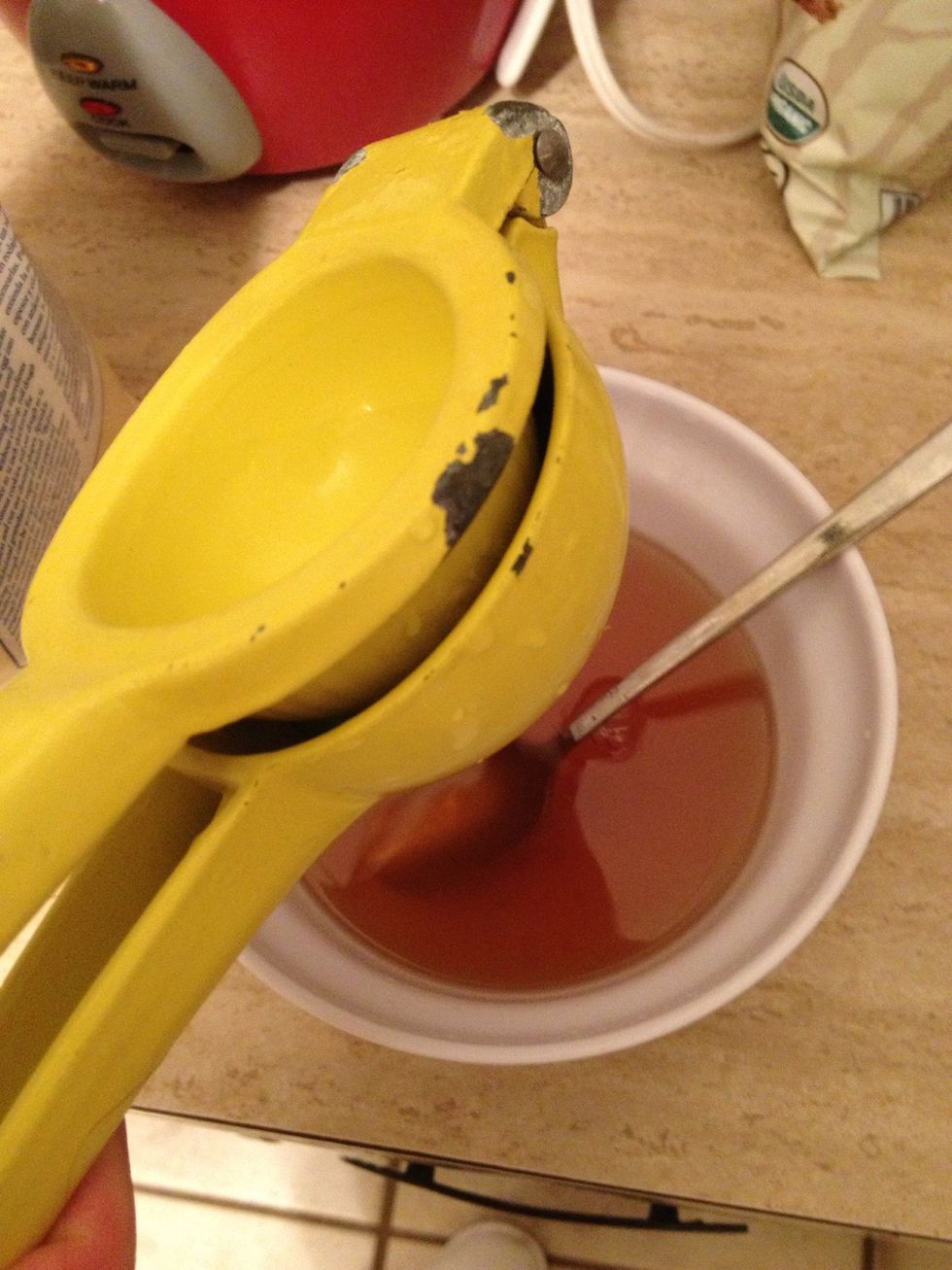 Squeeze as much out as you can.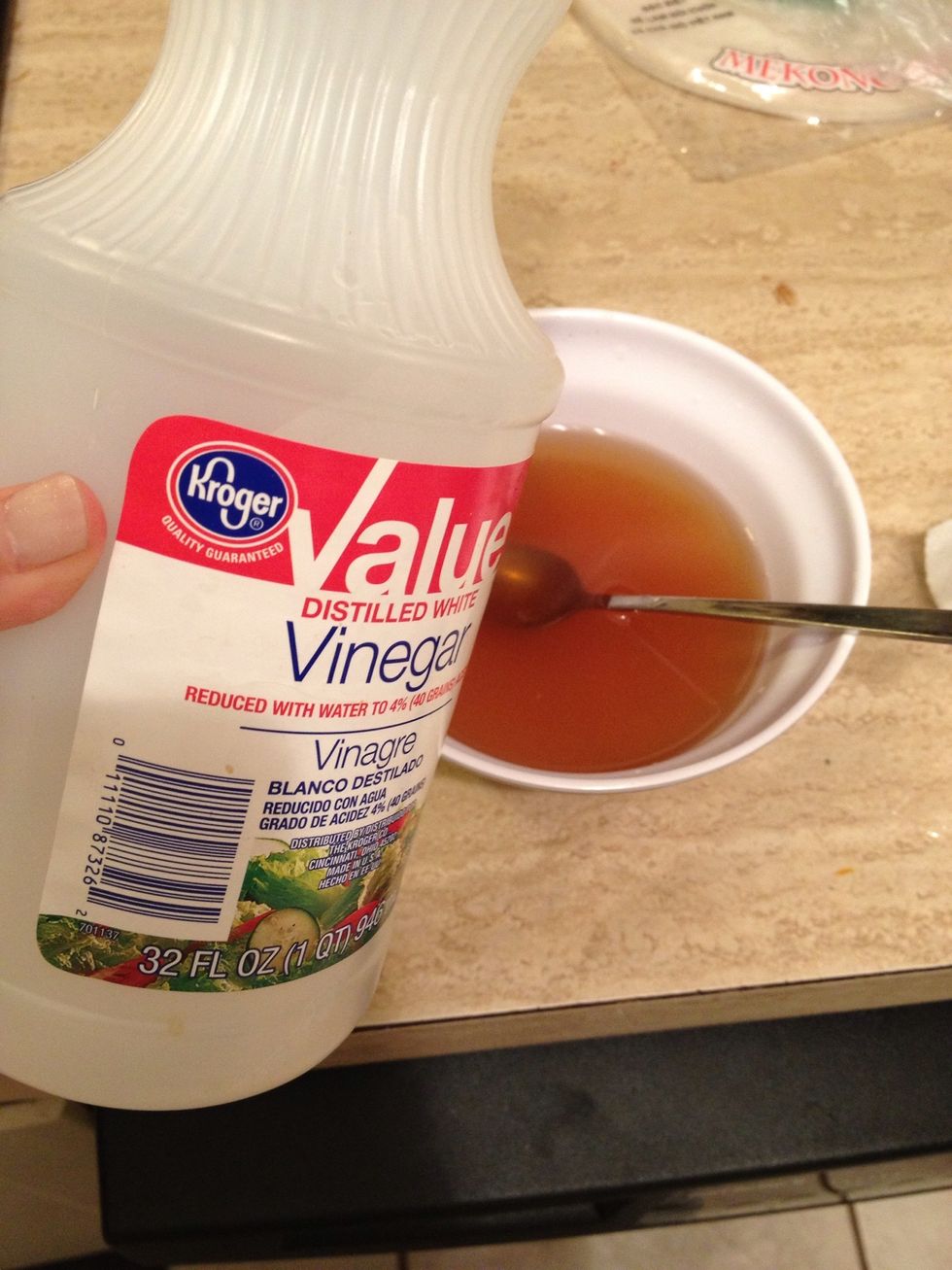 Now add some white vinegar. About 1/4 cup
Check on your noodles btw! Mine were done after 10 min. Rinse under cold water to stop cooking and set aside in colander and let it drain.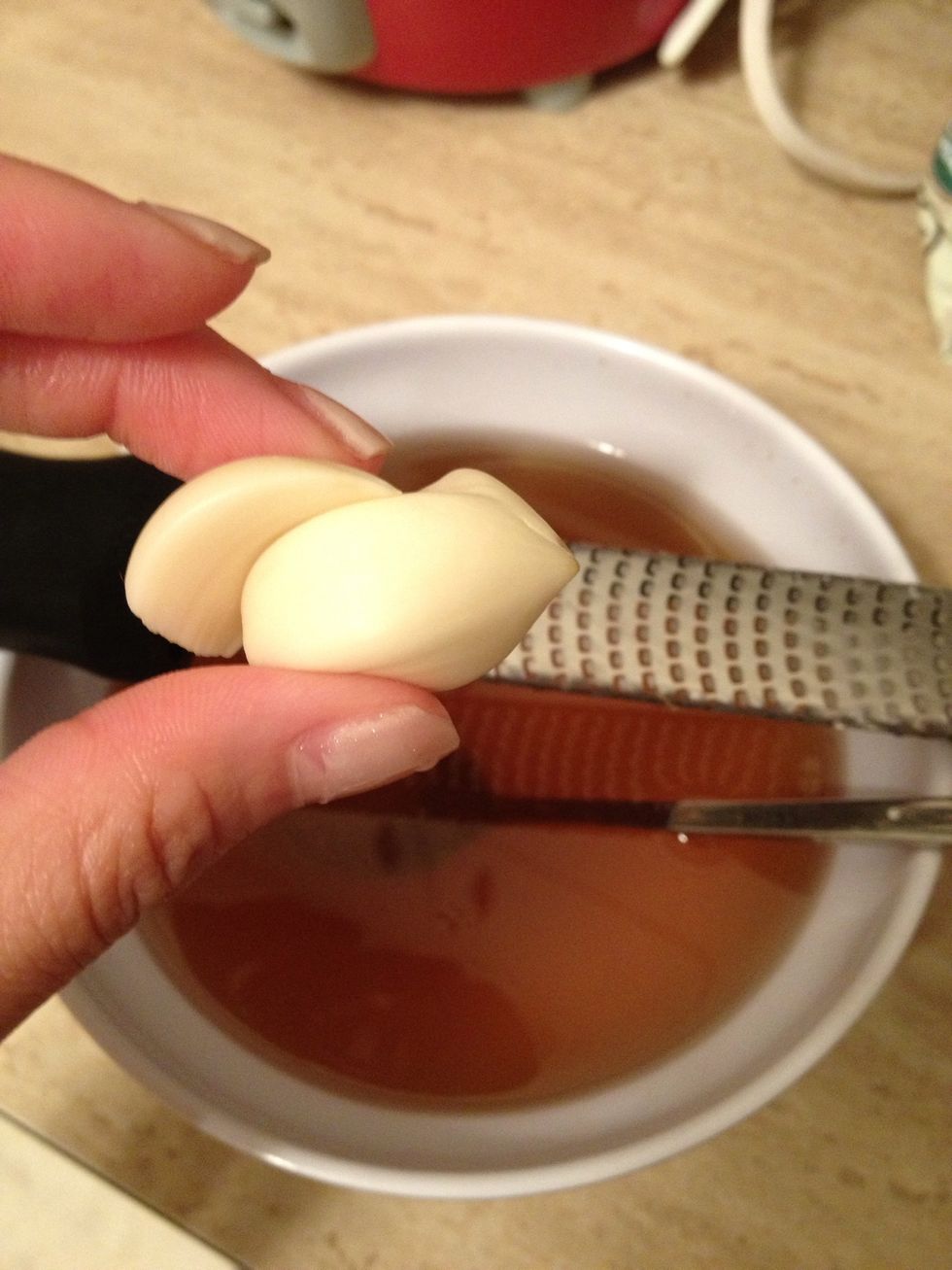 Meanwhile, grate 1 or 2 cloves garlic over bowl into mixture.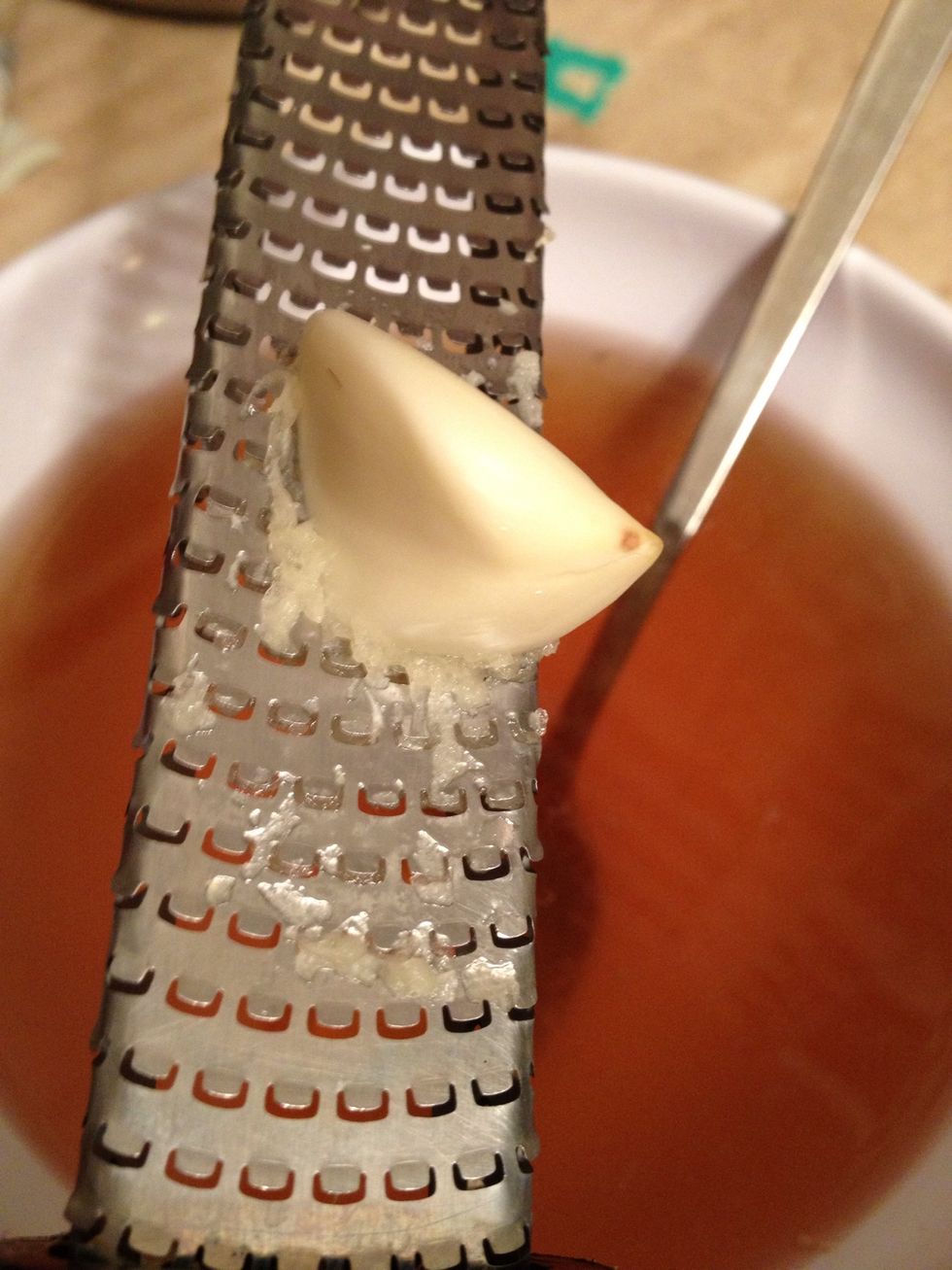 Like this. This is a Microplane which grates super fine. Graters terrify me but I did ok.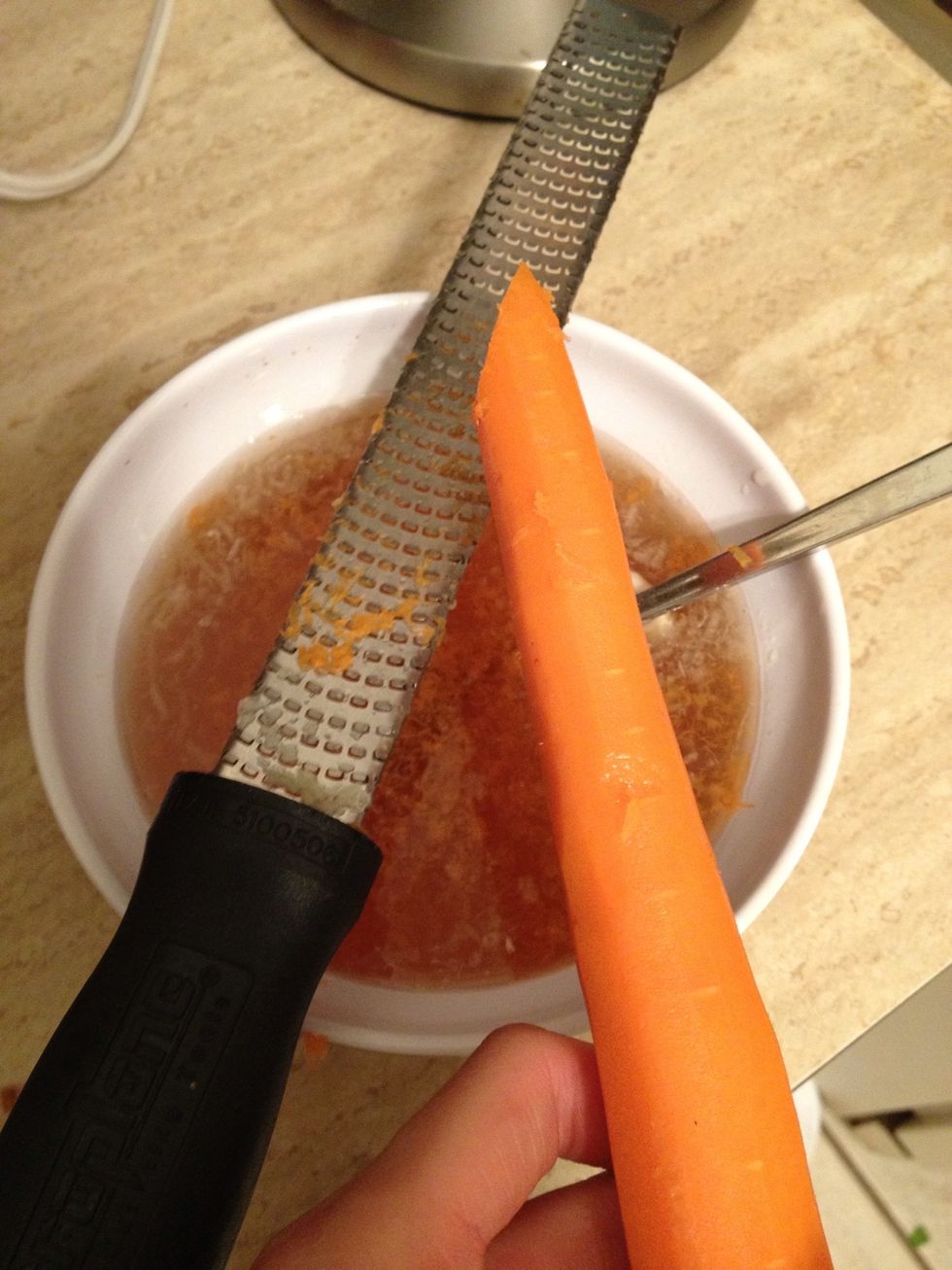 I also added grated carrot for added sweetness.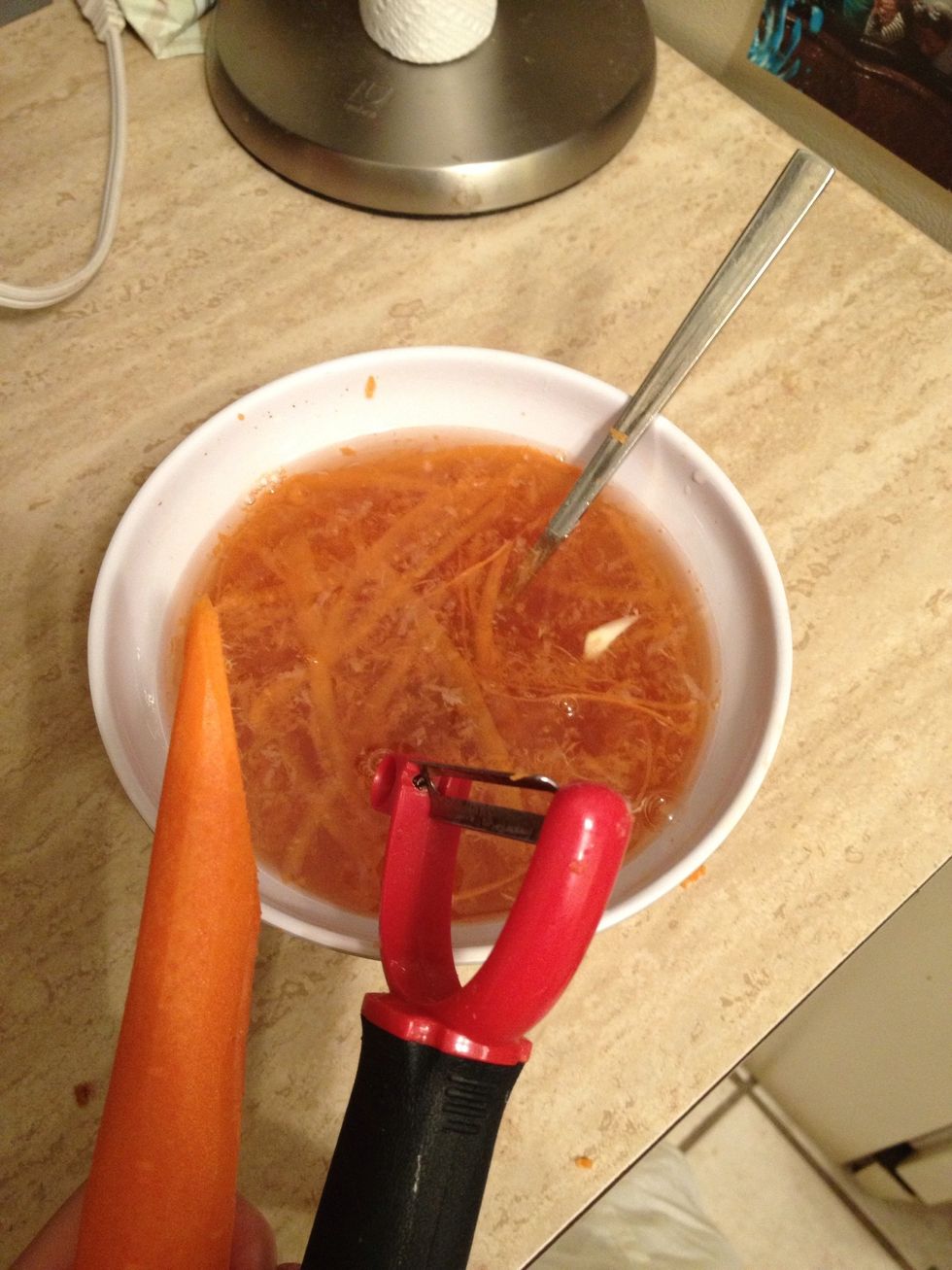 I then used a peeler for bigger strands. You don't need to do both. Whatever you like or skip altogether.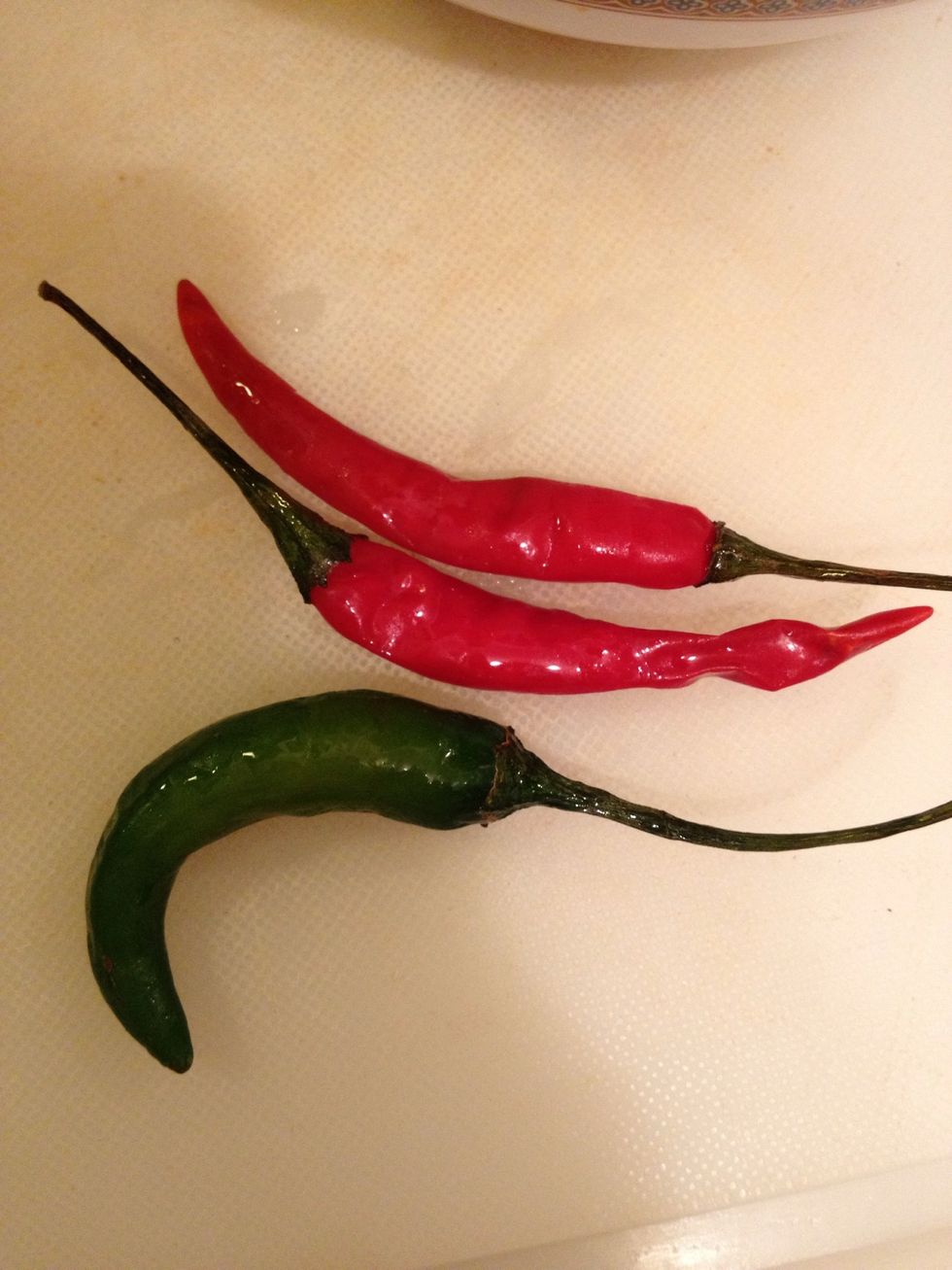 Chop up 3 thai chiles. These were frozen but still good.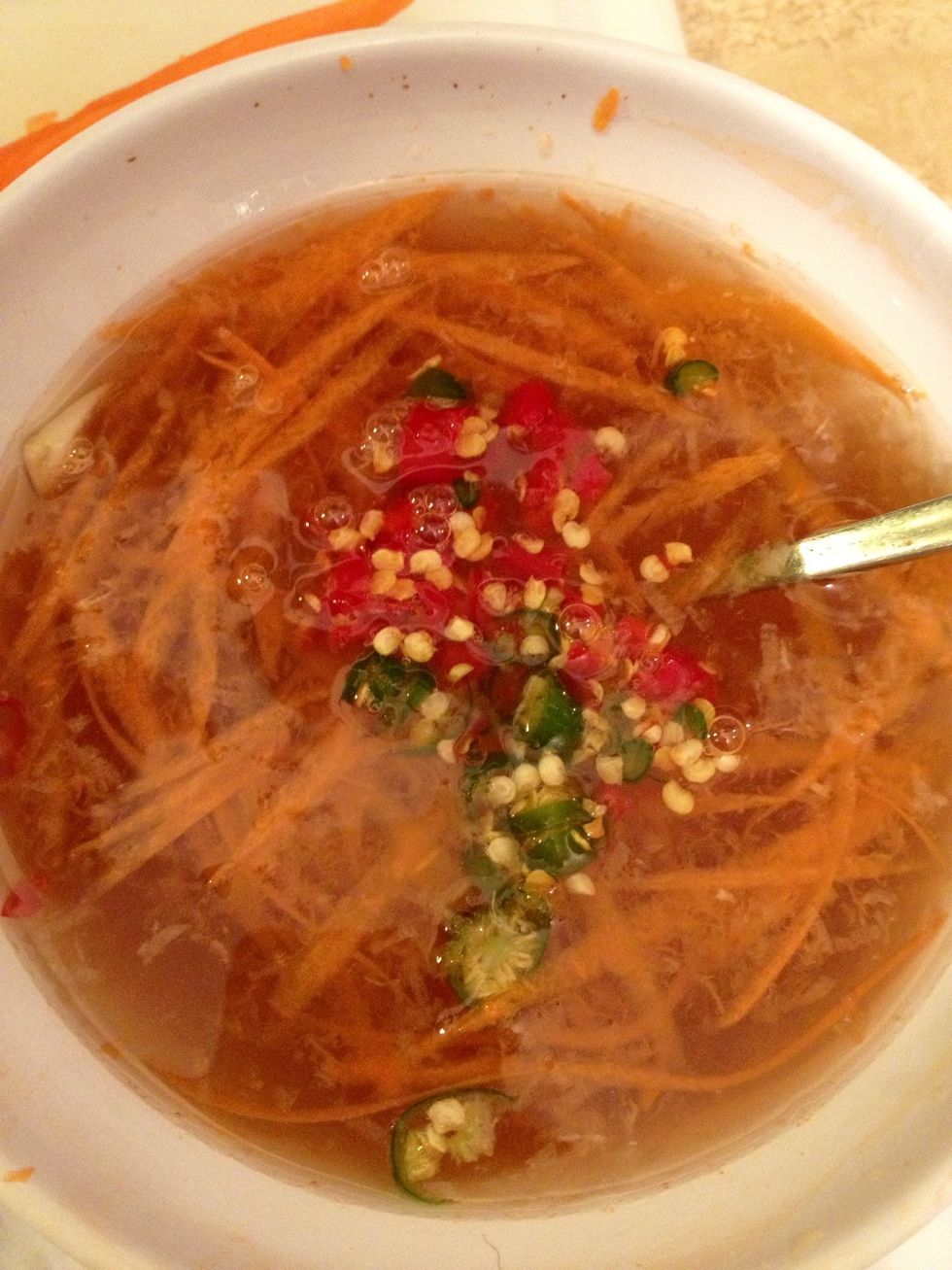 First sauce done! Beautiful! Taste and see if it needs more sugar or water. You shouldn't be able to taste too much of any one ingredient and if so, dilute with the opposite taste.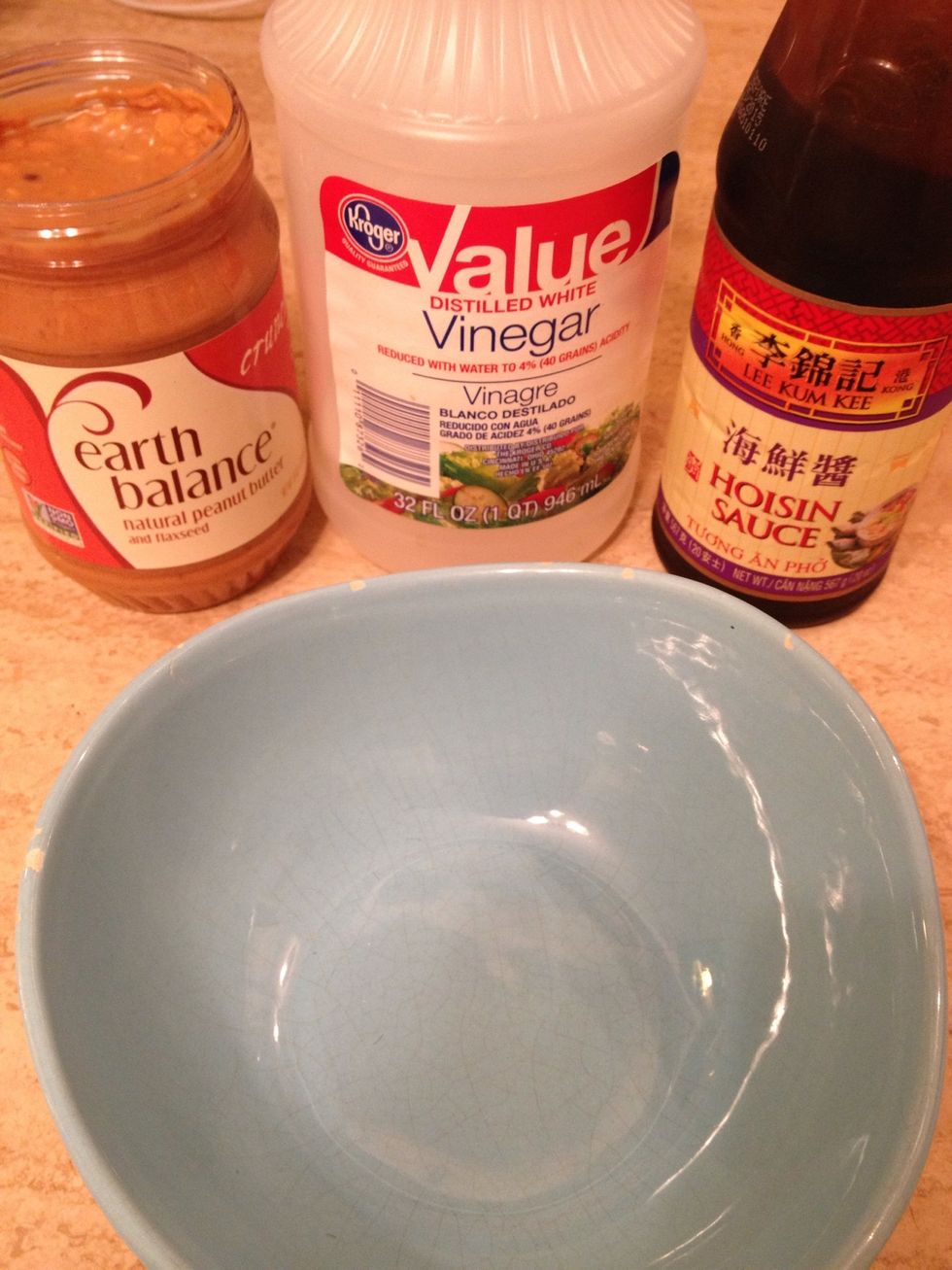 And for the peanut sauce, gather your ingredients(plus warm water).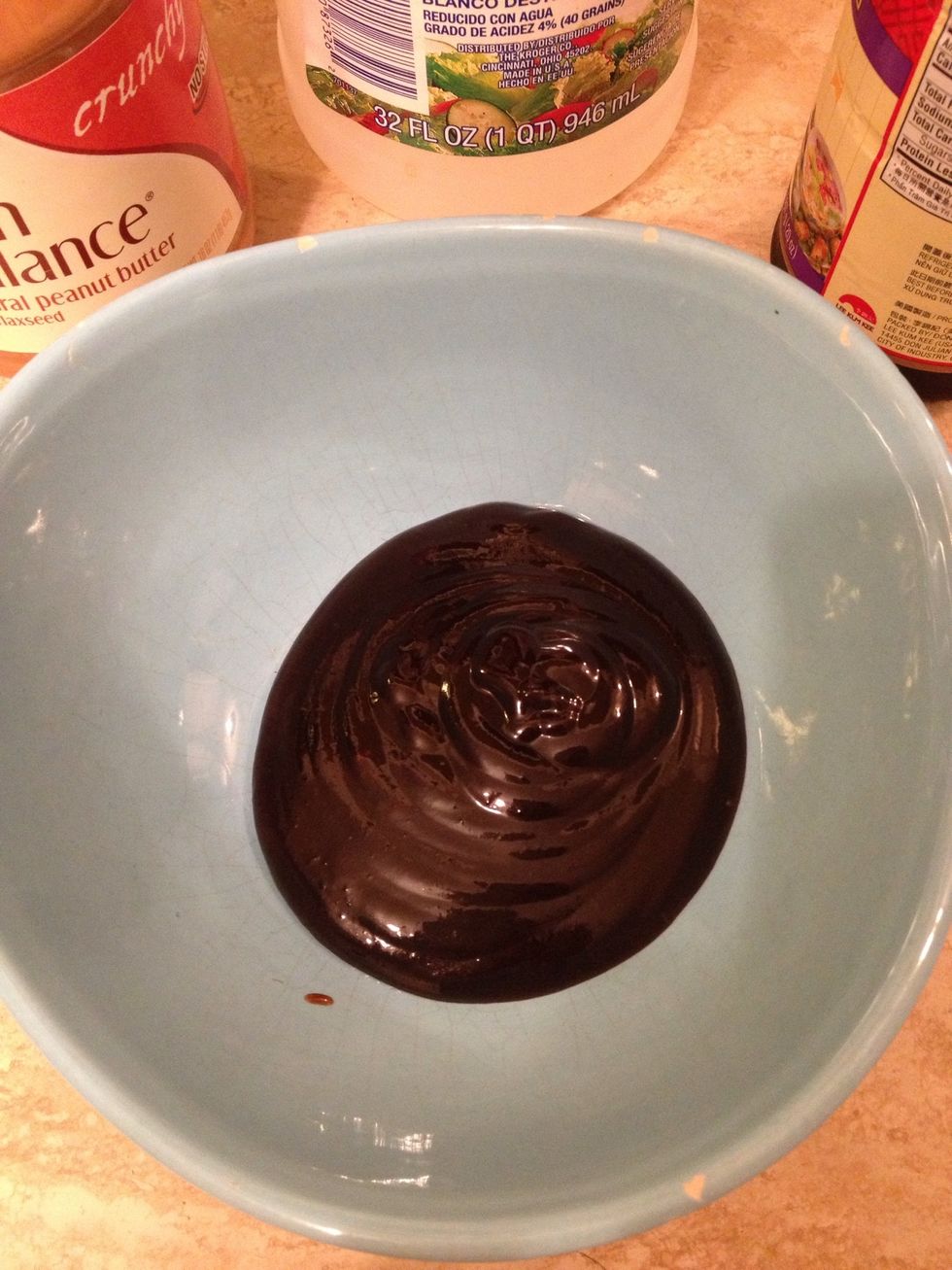 Put about 1/2 cup hoisin in a bowl (pictured here was too much. I made adjustments later).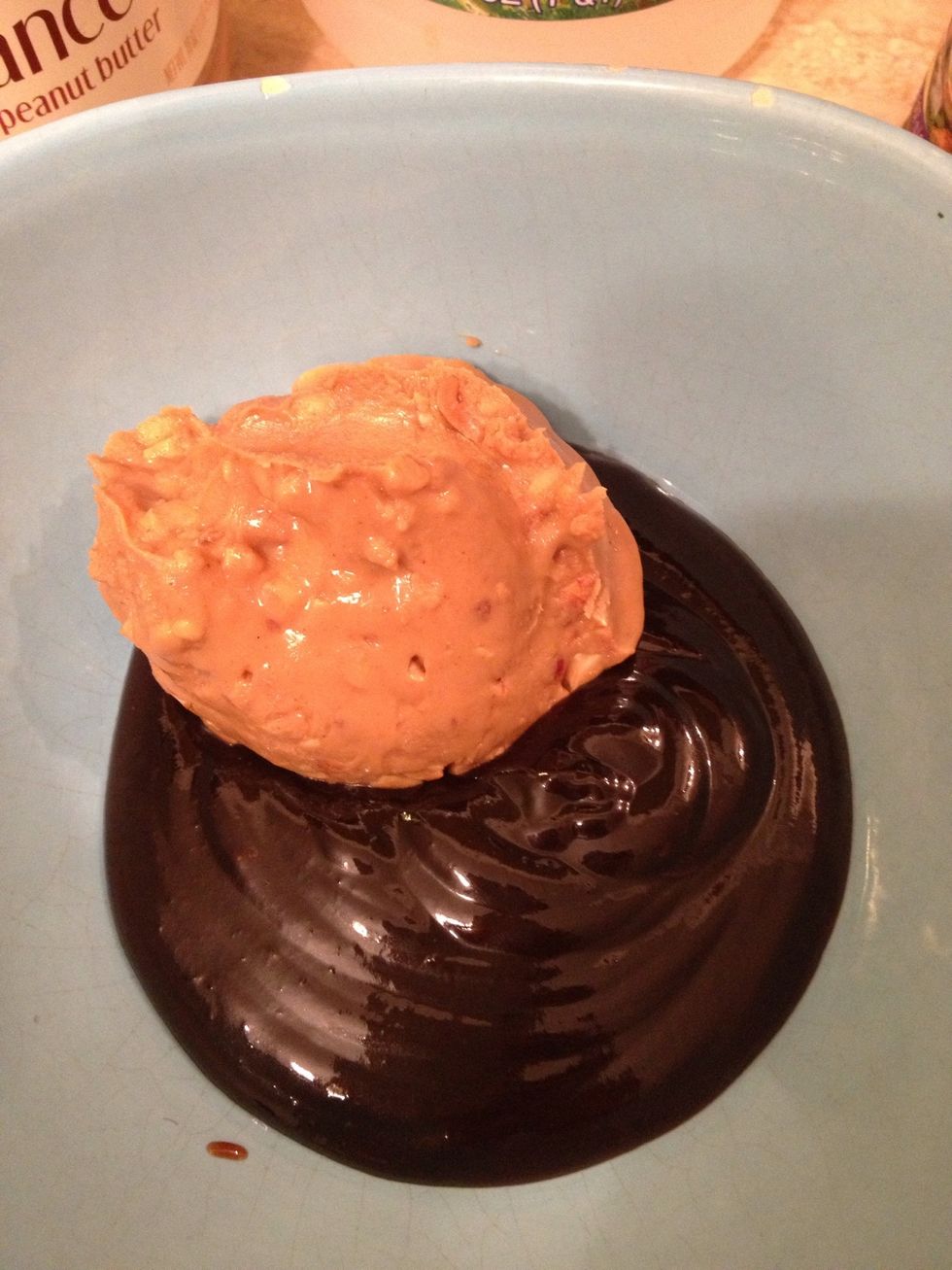 And I love crunchy peanut butter so add that. It really should look about equal ratio but adjust to your liking.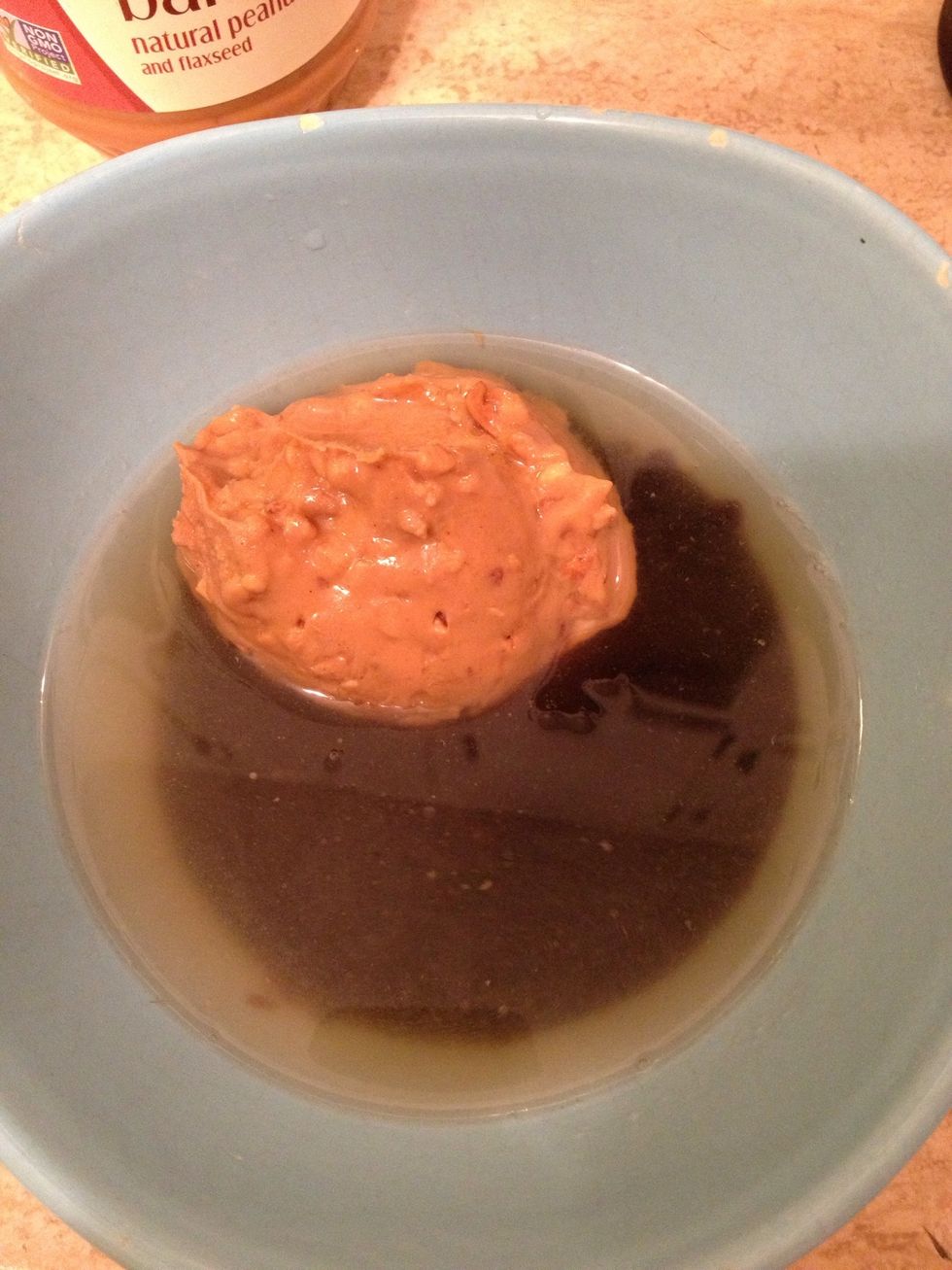 Now add 2 tbsp vinegar and 2/3 cup of warm water. Mix well. Taste. If too salty or sweet, add a bit more PB and warm water. Also the vinegar helps cut the richness so add a splash extra if too rich.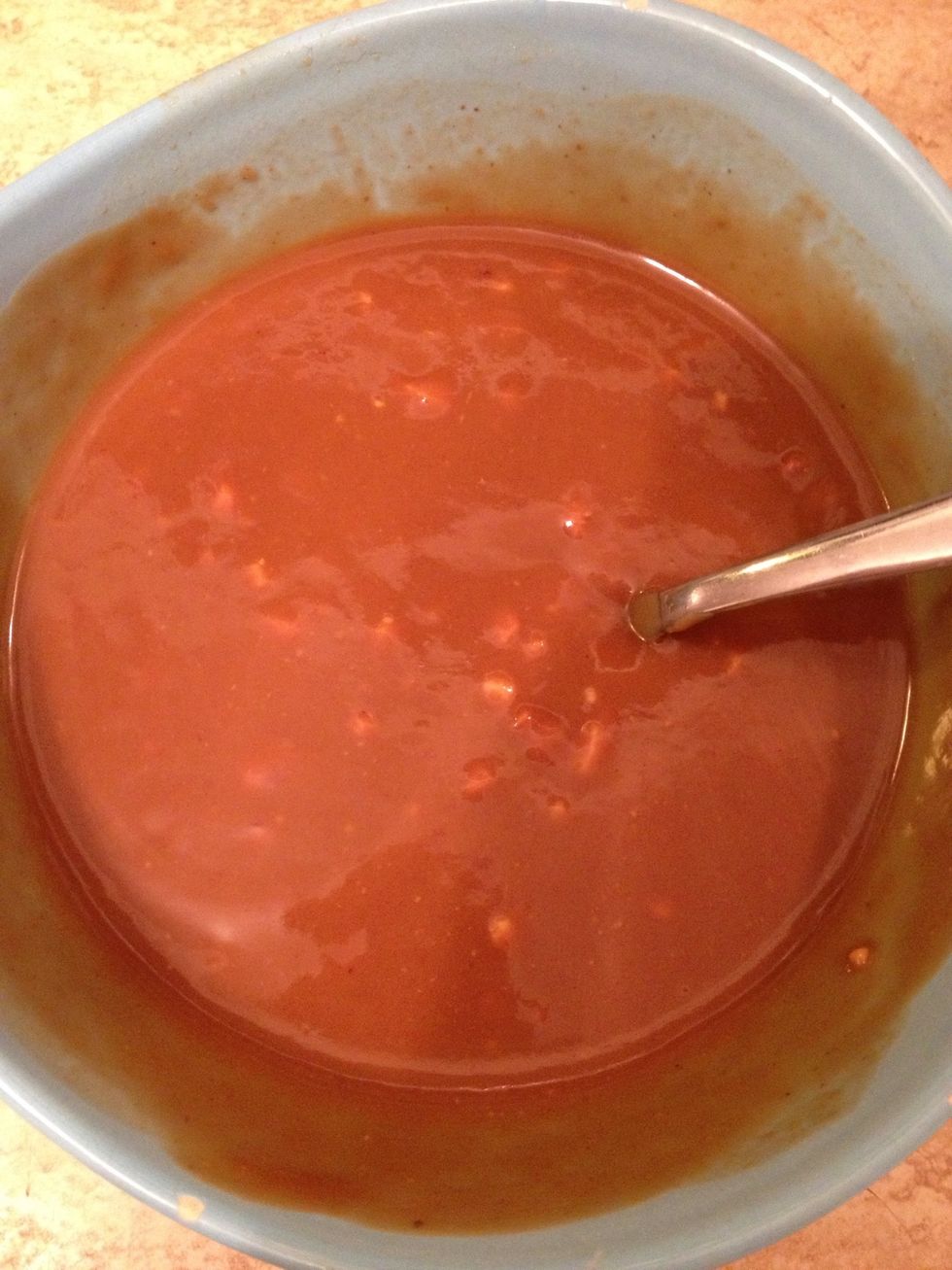 Bam! second sauce done! i like crunchy PB but smooth and creamy is fine too. I like the consistency just like caramel sauce. Remember you don't have to make both sauces. But in my house you do. 😜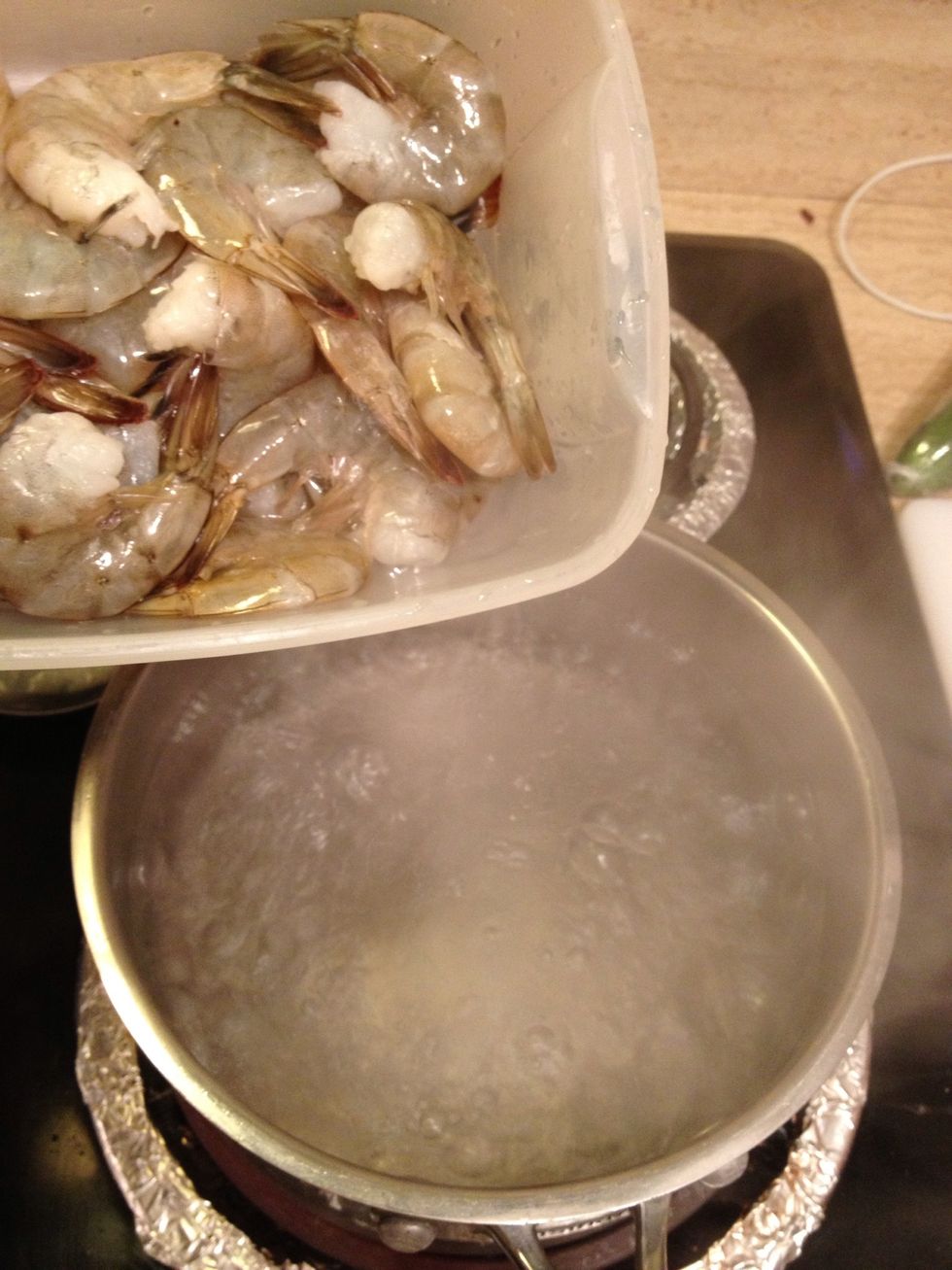 To another pot of boiling water, add your shrimp.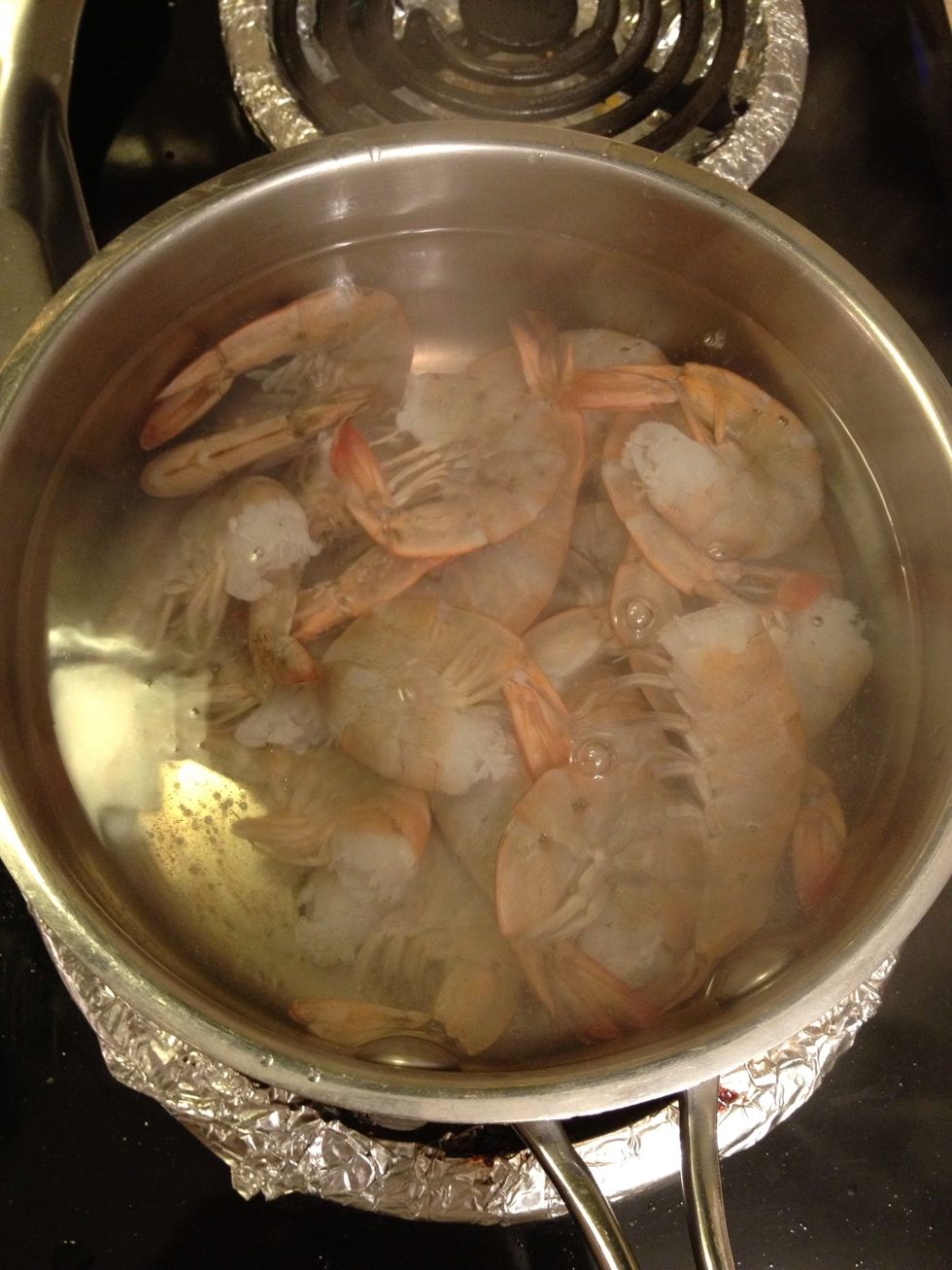 You can cook until they have changed color to bright orange and they will curl up.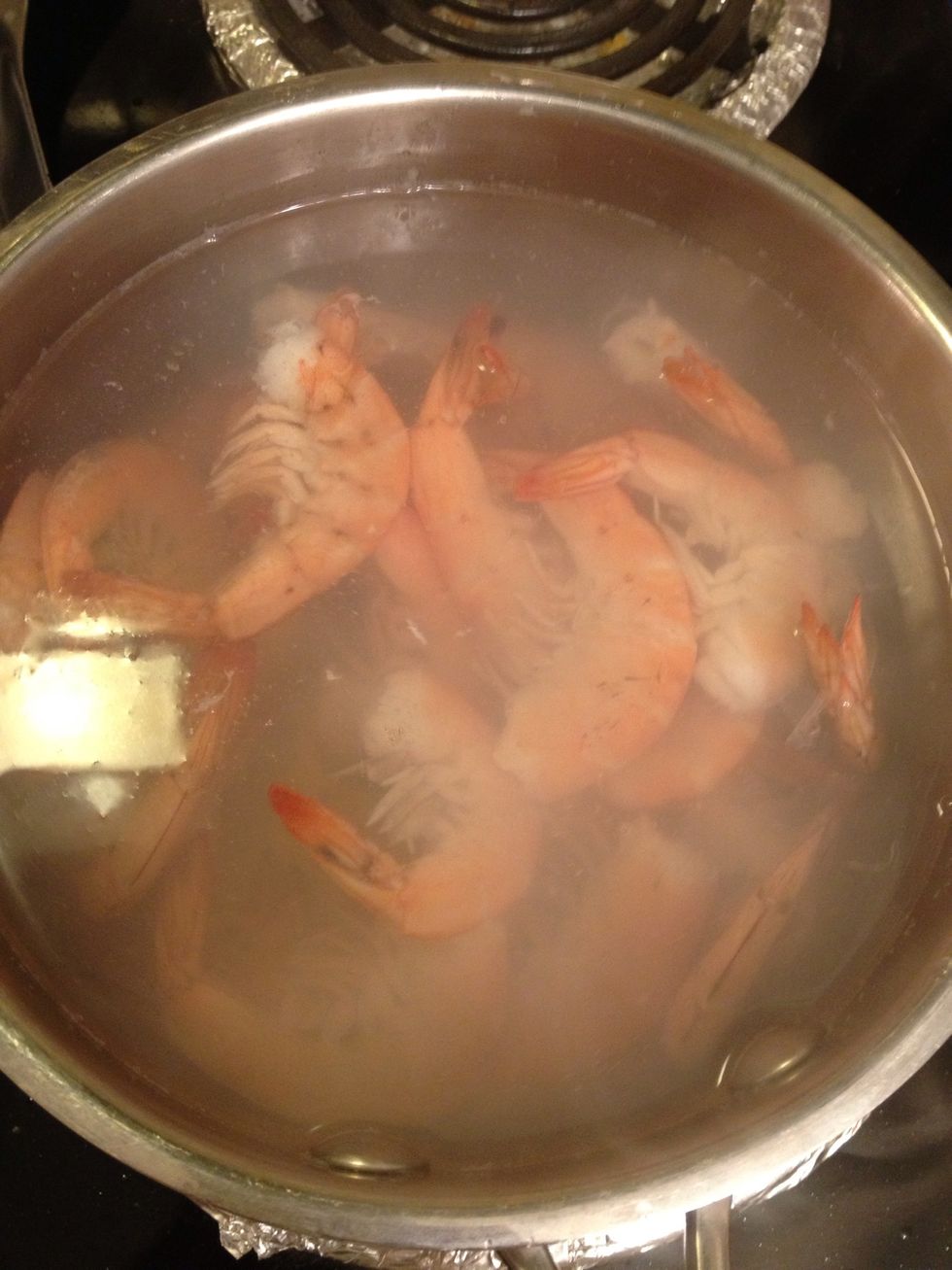 Like this but still needs another minute. Total about 3 full minutes.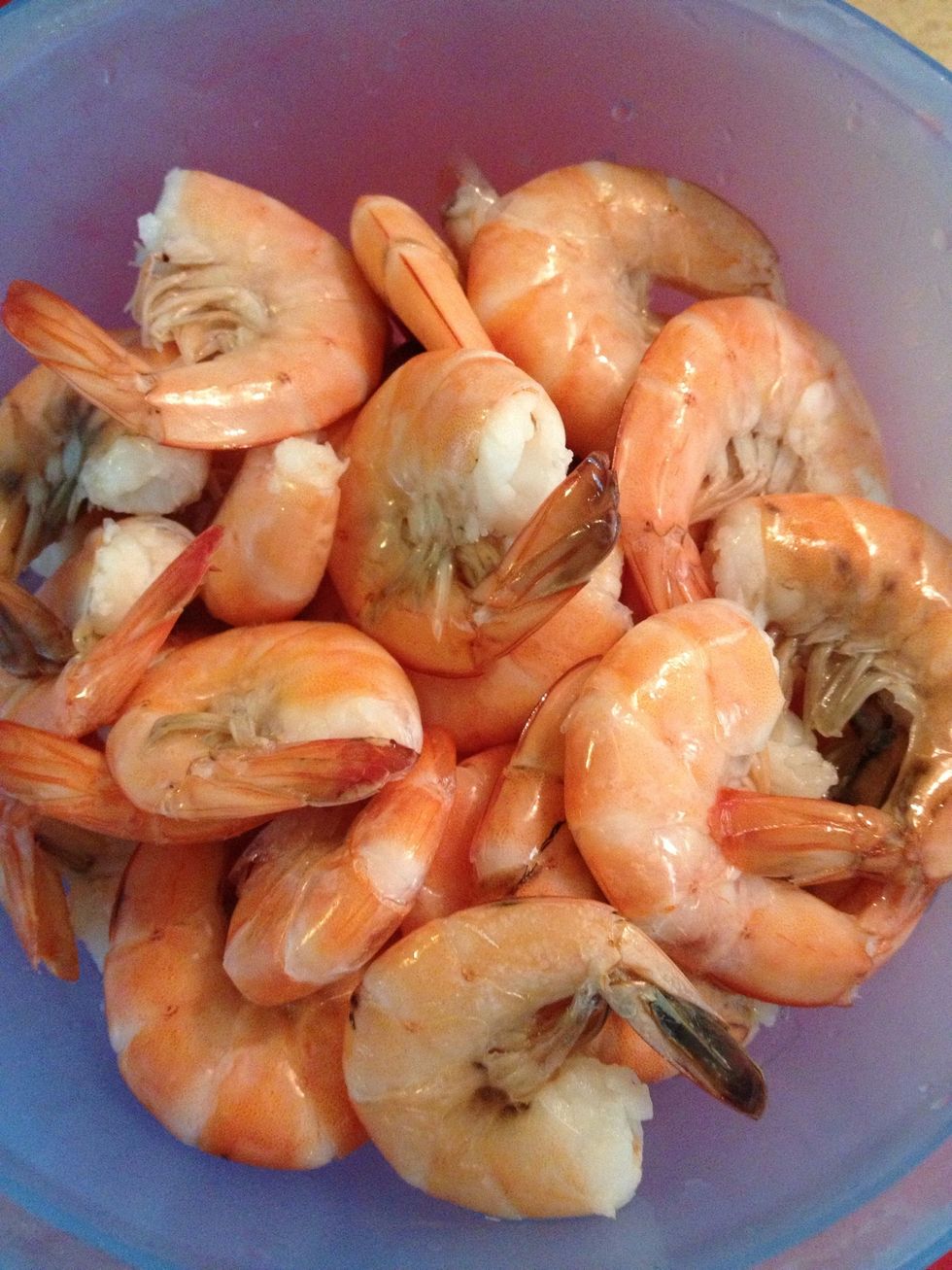 Perfect. Shock them with cool water under sink faucet so they won't continue to cook. Rubbery shrimp sucks🍤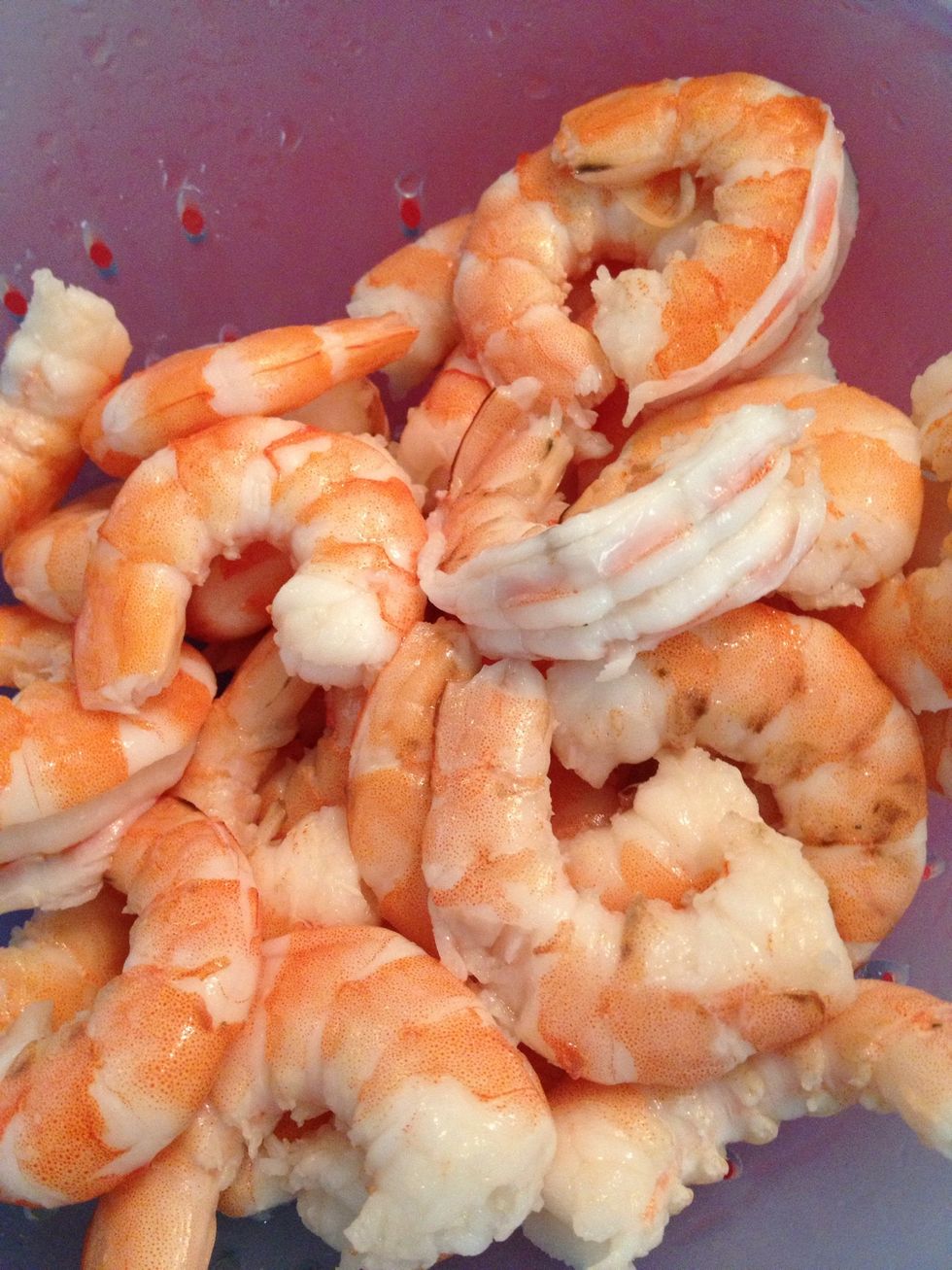 Now peel and de-vein. I take a knife down the back of the shrimp all the way down then open the incision under the sink and it rinses the poop vein right out!💦💩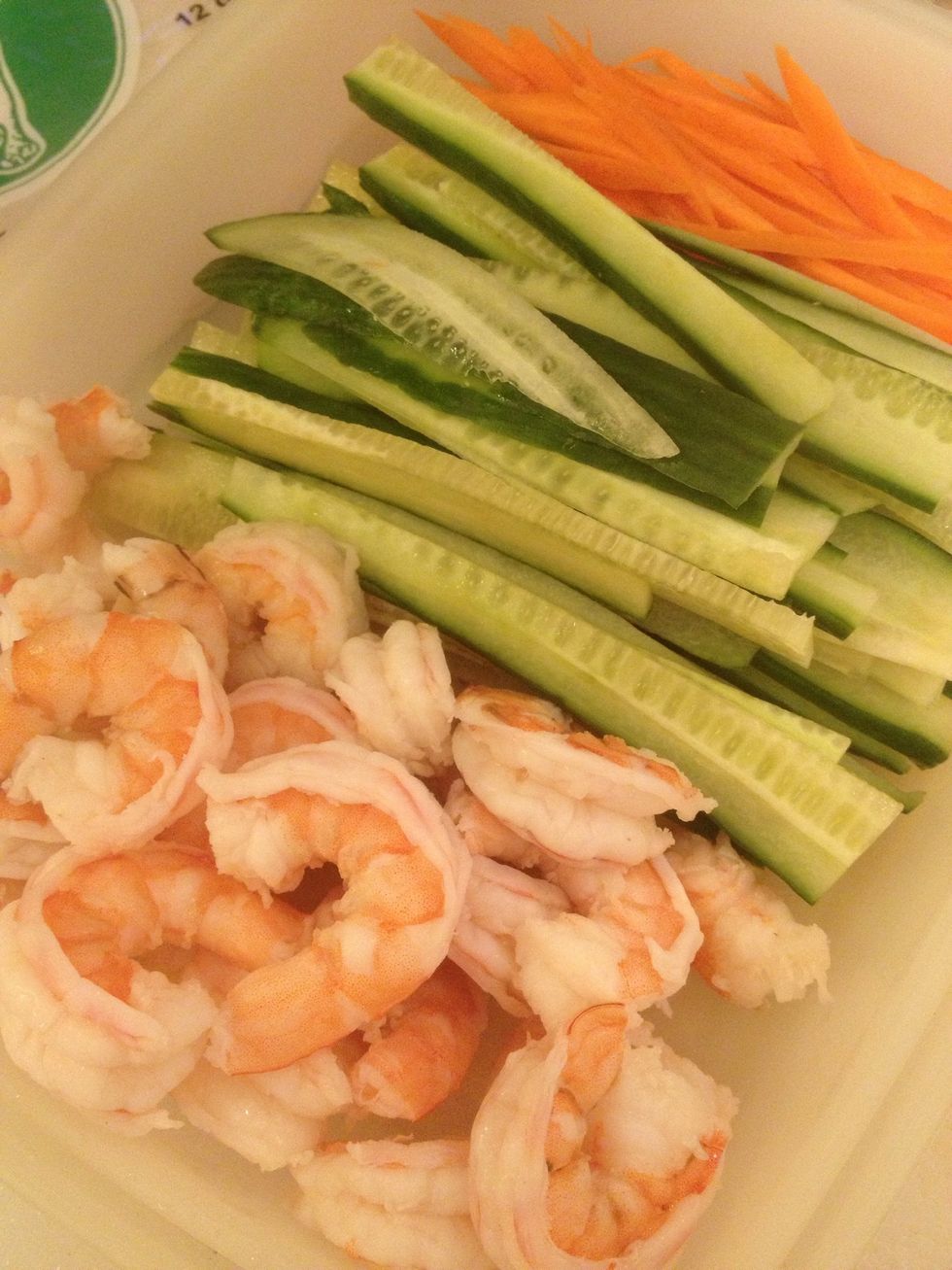 Add to your cut up cucumber and carrots.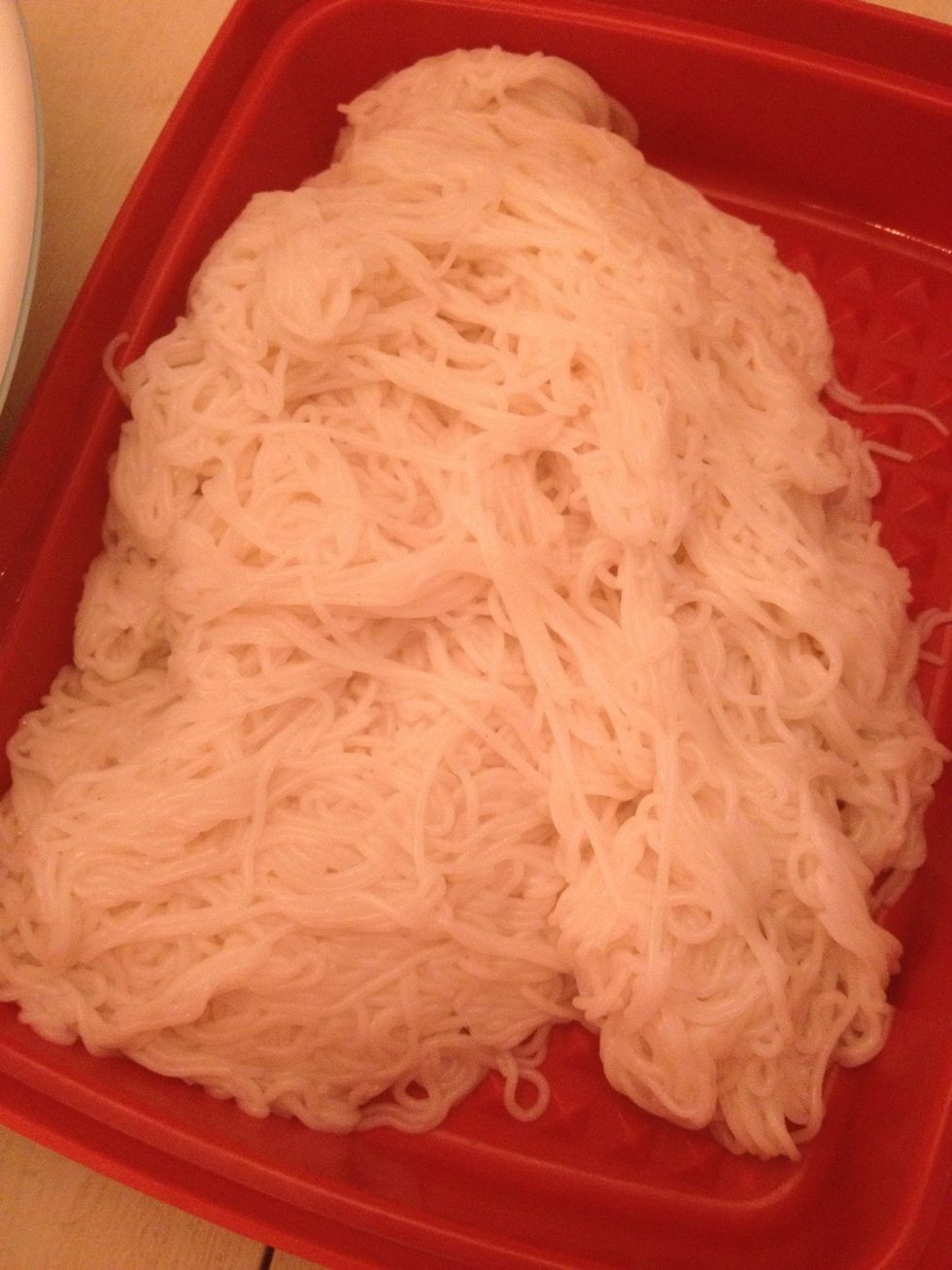 Your noodle is drained and ready in a container.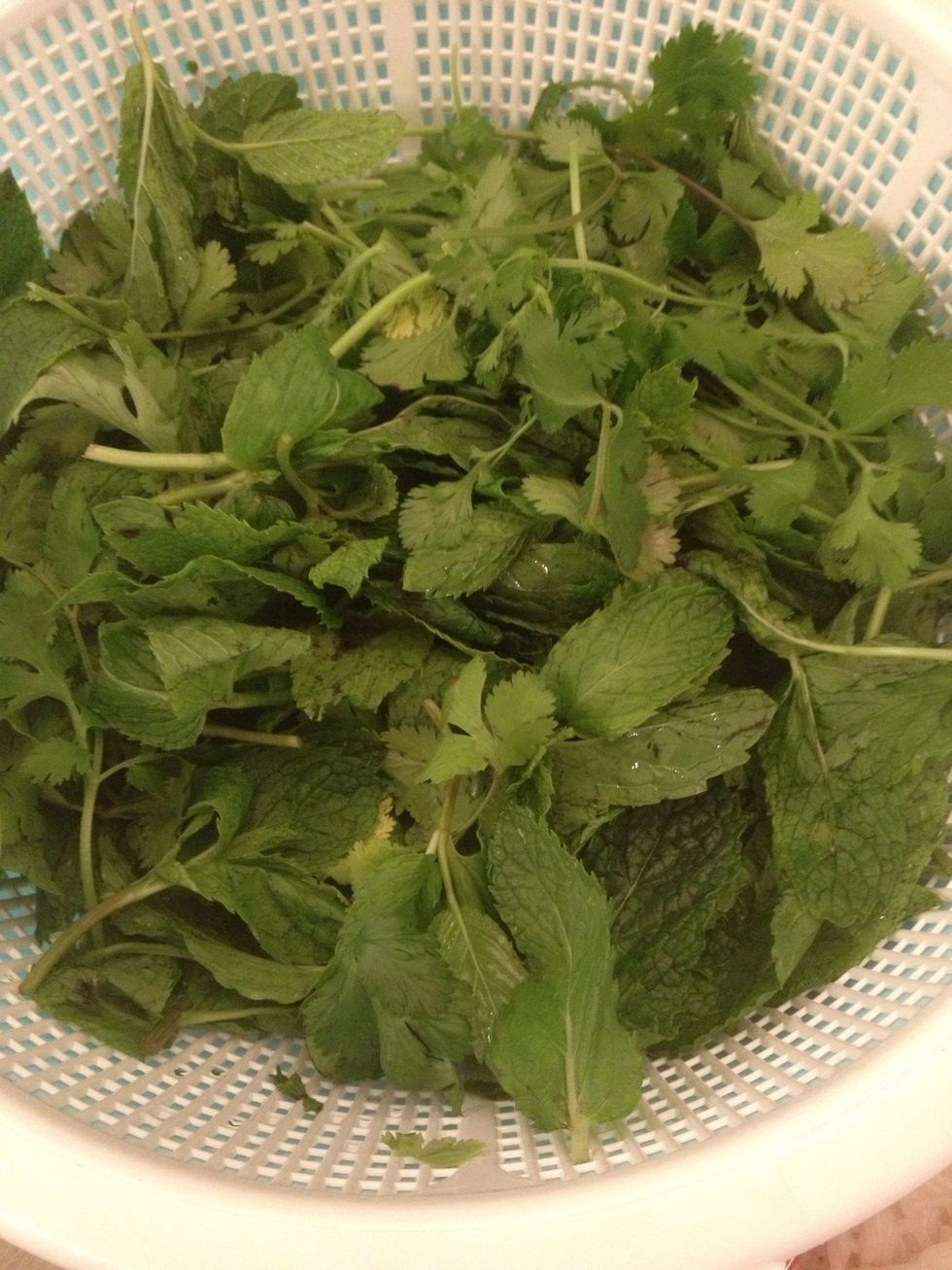 Your mint and cilantro is rinsed.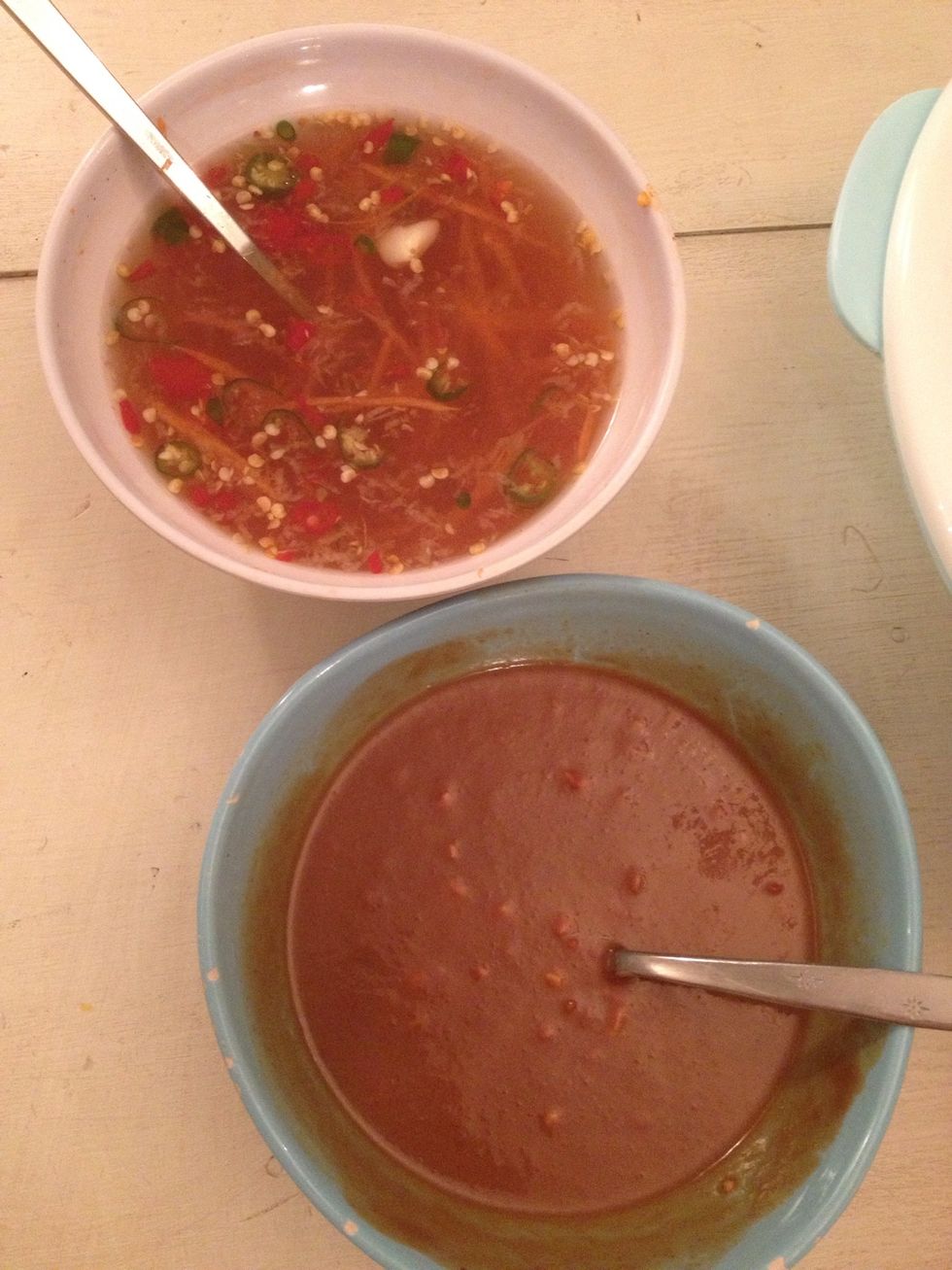 Sauces are ready. Remember you don't have to make both...I love both equally!💗in fact sometimes I just mix them to make one sauce.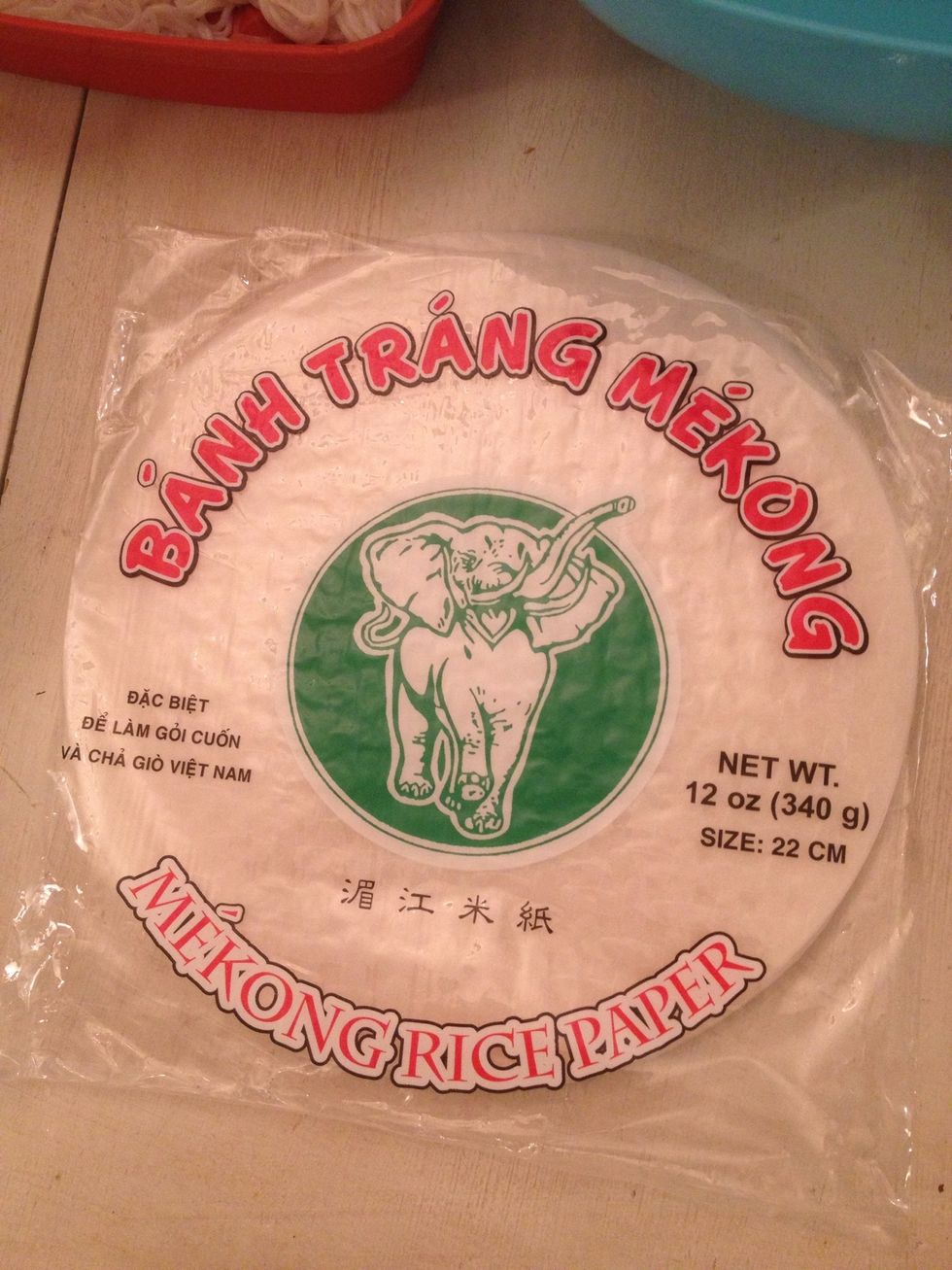 Get your rice paper sheets ready.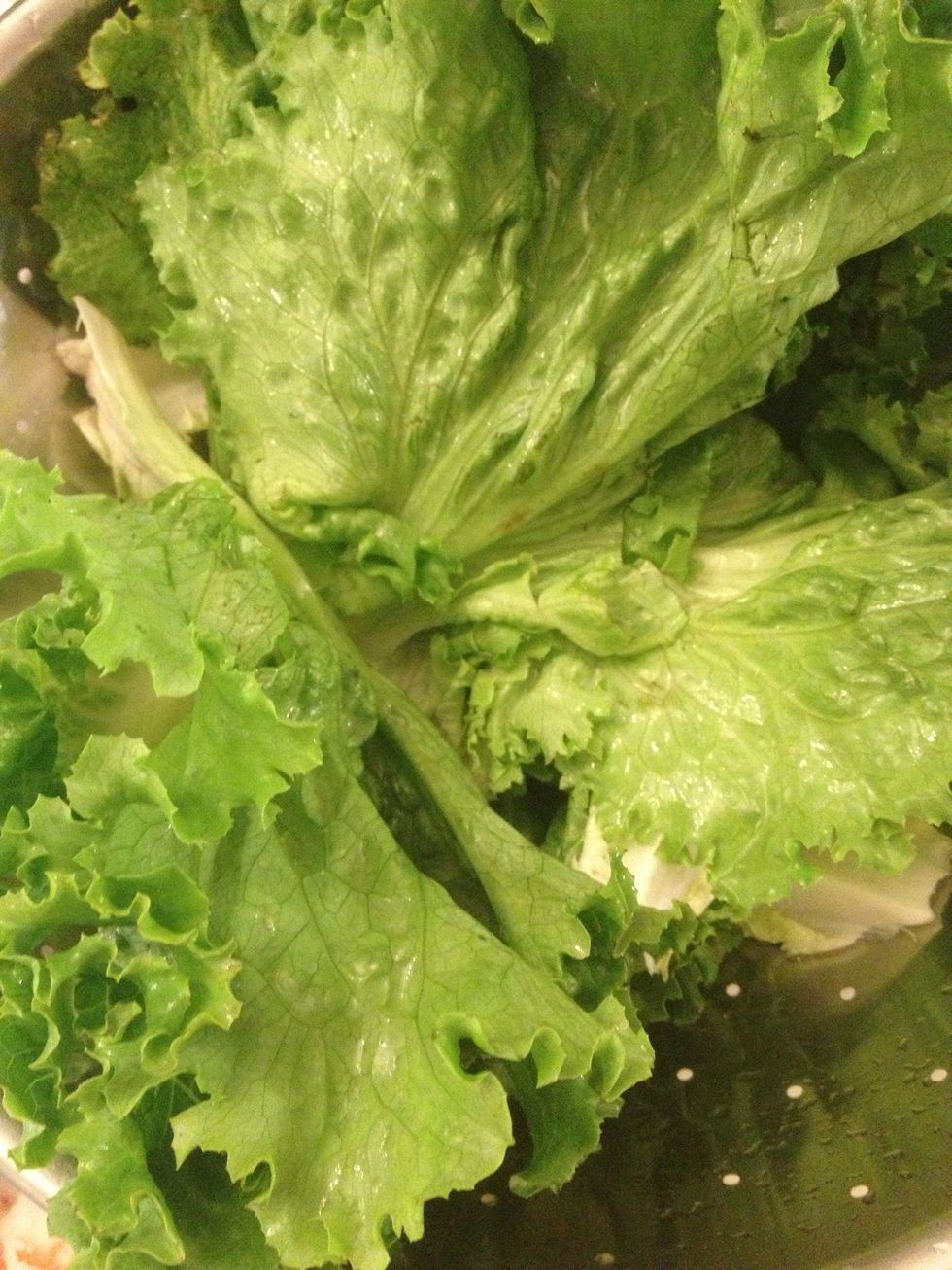 Lettuce is rinsed and ready!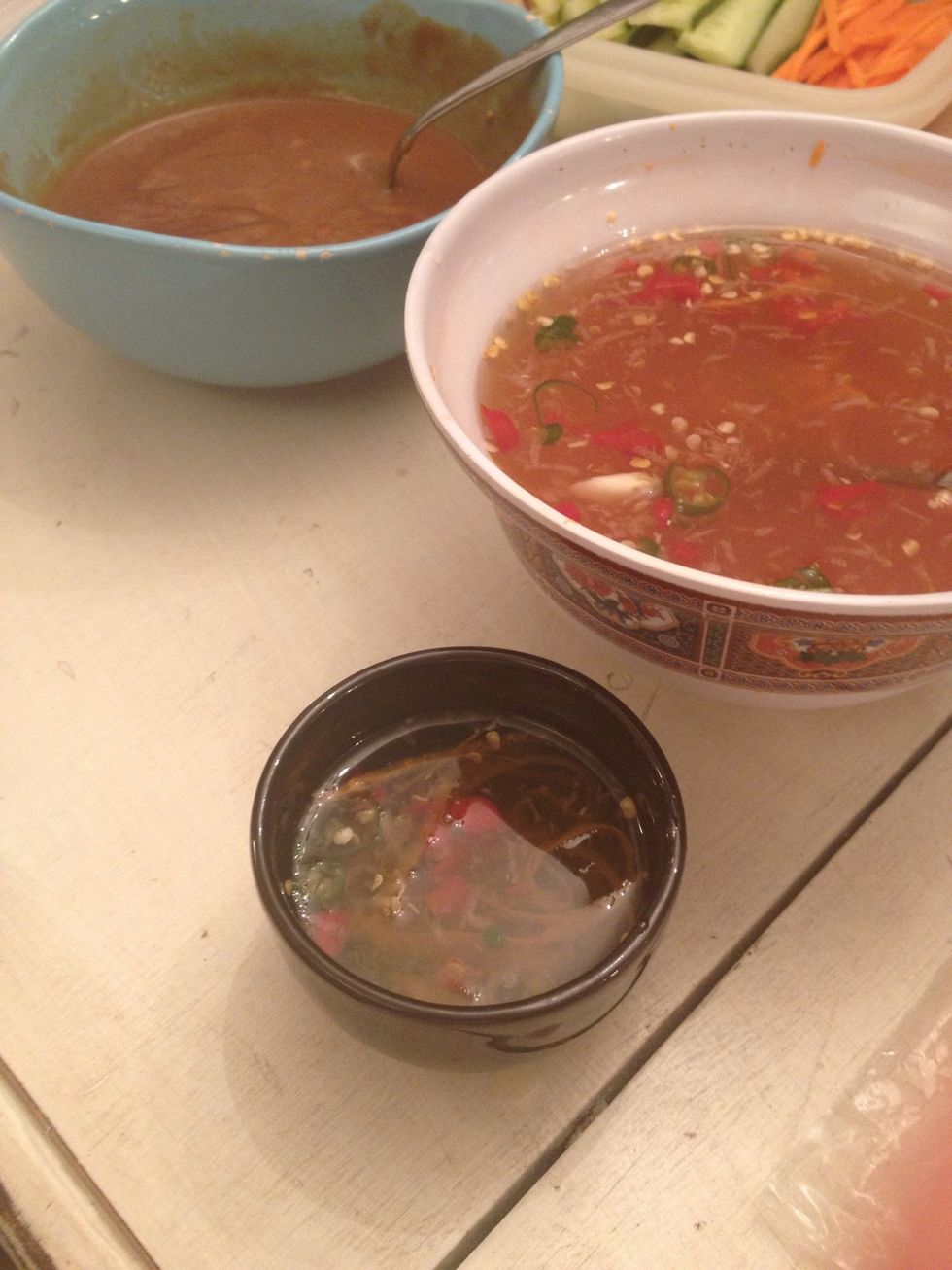 I like to pour my sauce in much smaller dish so you don't contaminate the big bowl. Use this nuoc cham(fish sauce) for vermicelli bowl later.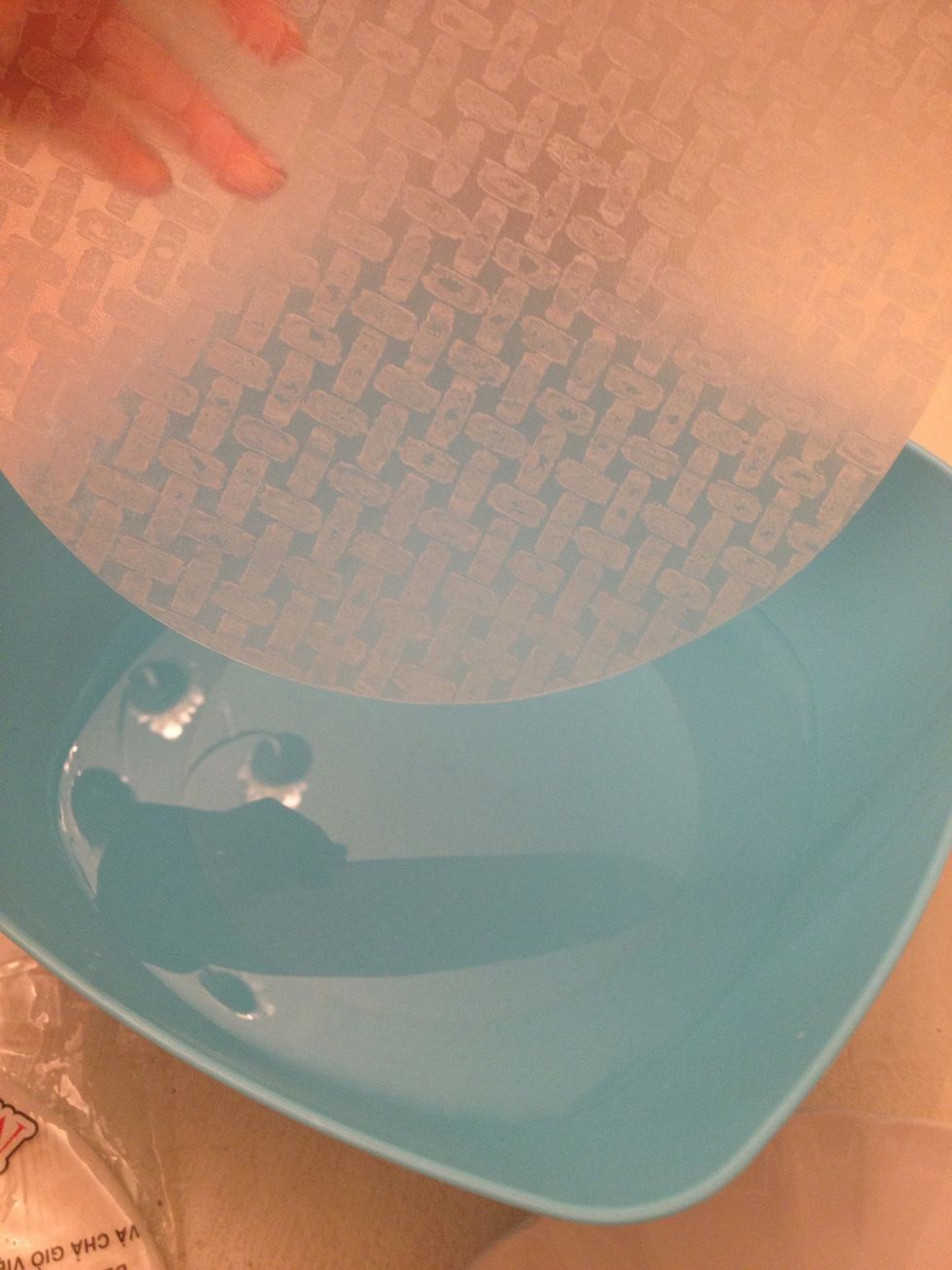 Let's Roll!!! Get a large bowl and fill with warm water. Dip your paper in and turn all the way around so it's all wet. And quickly transfer to plate. It gets soft quick.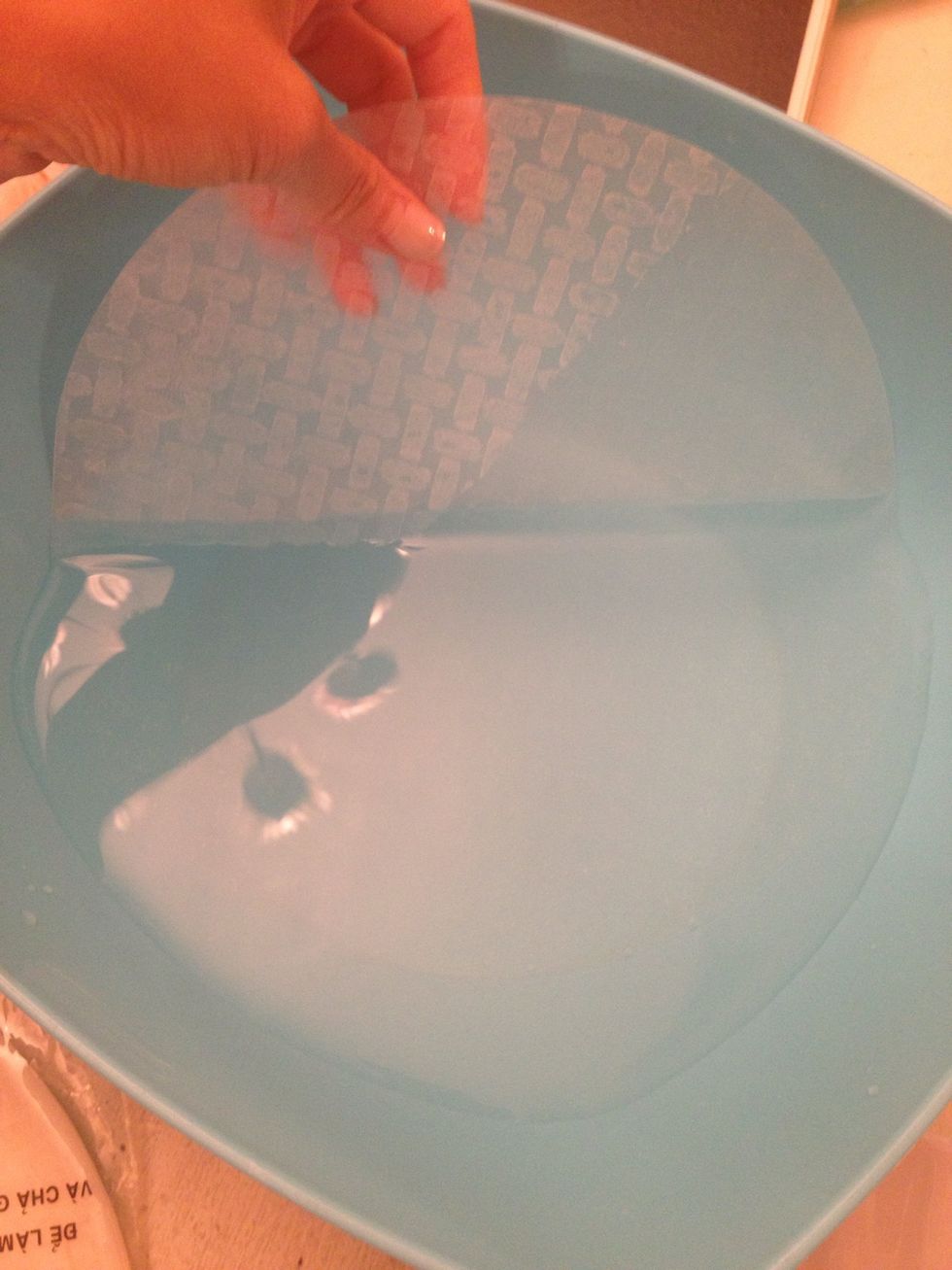 I move in a quick counter clockwise but you can do clockwise too. As long as you get that paper wet entirely, it doesn't matter how you do it. Some even use a spray bottle.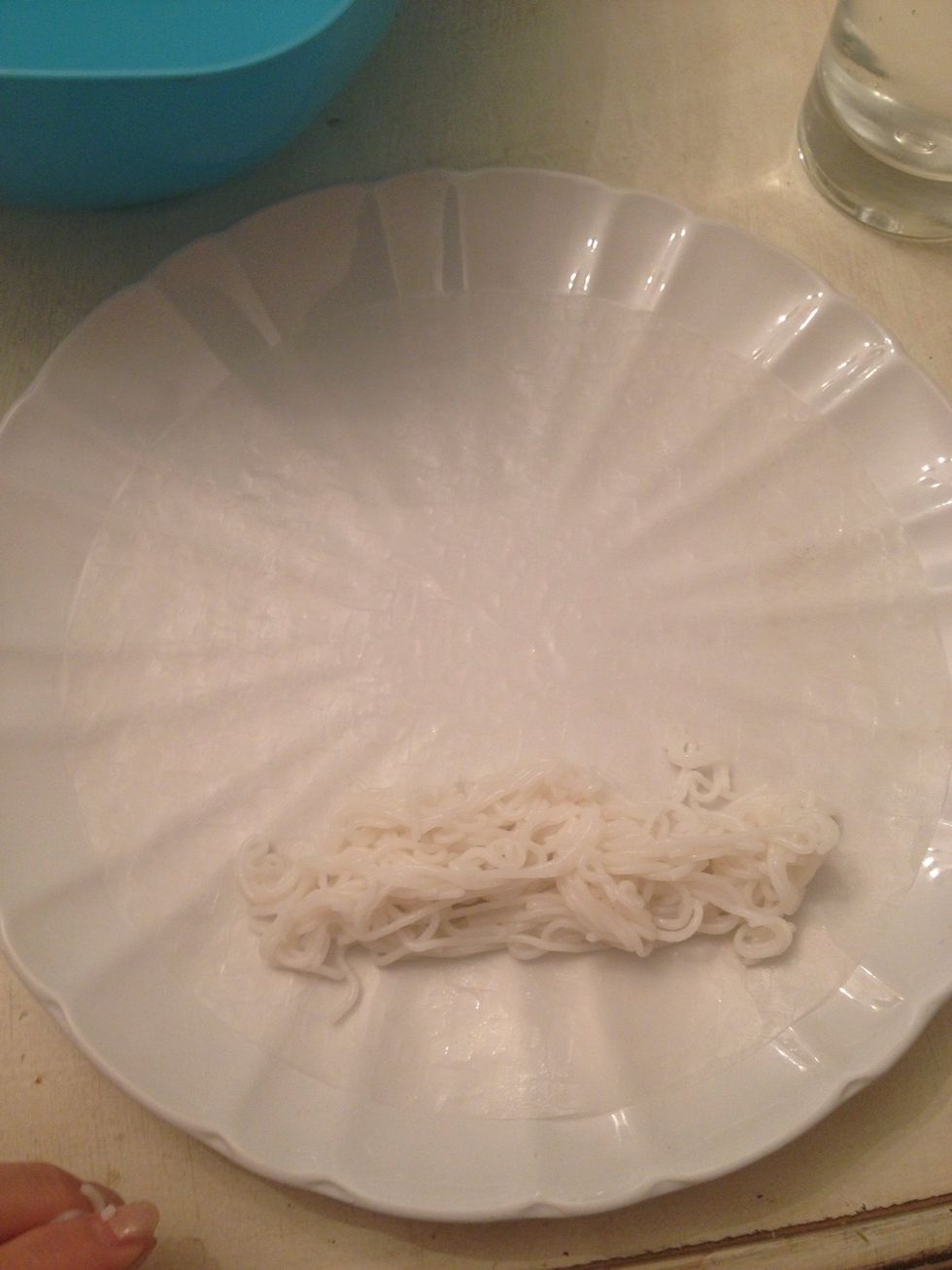 It's hard to see but on the plate already is our rice paper. Now add some noodle at the lower 1/3 of the circle.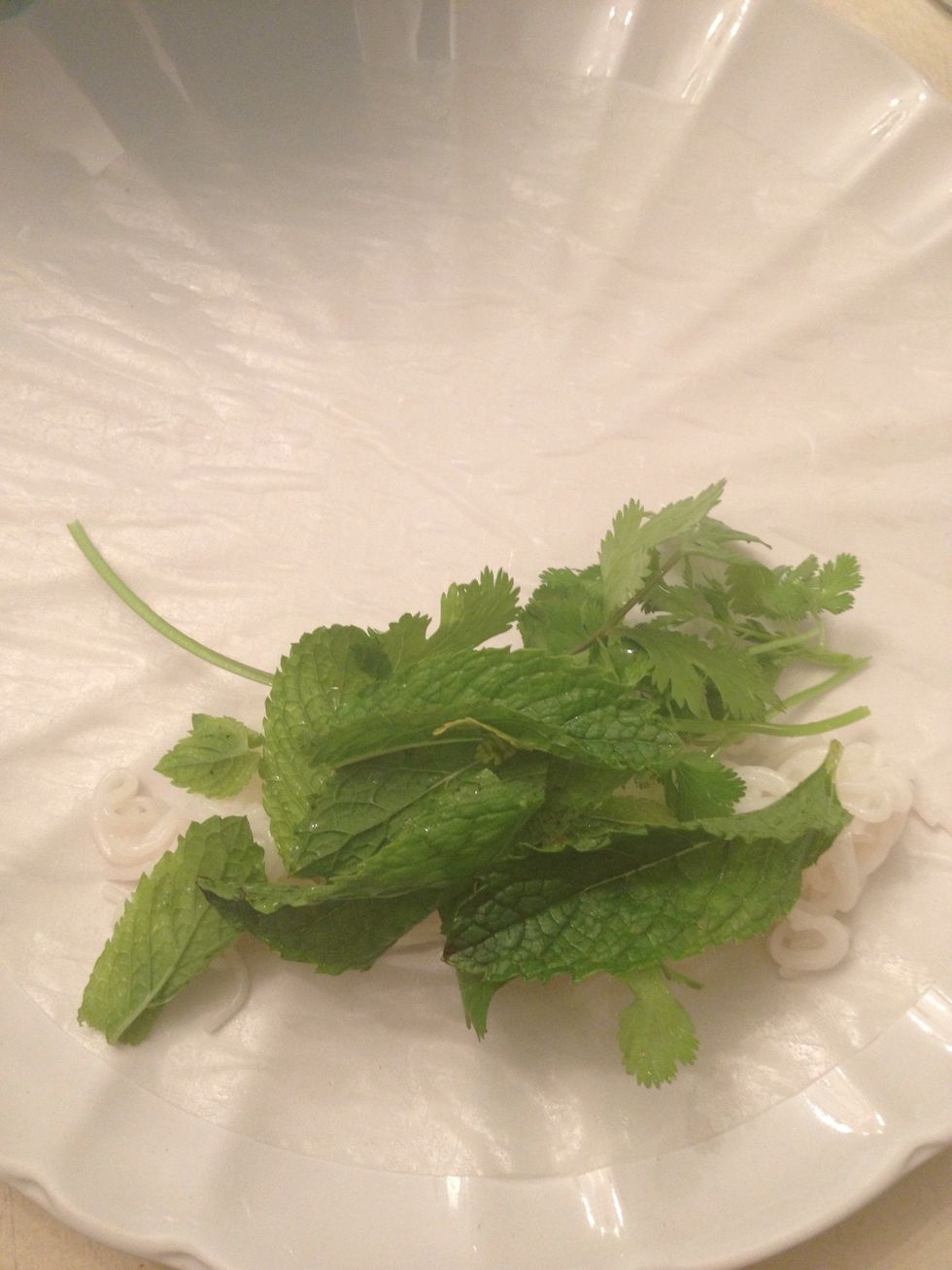 On top of the noodle I add my herbs. You can see at this point you can really get creative! Add any veggie/herb/meat/seafood combo that you like!😬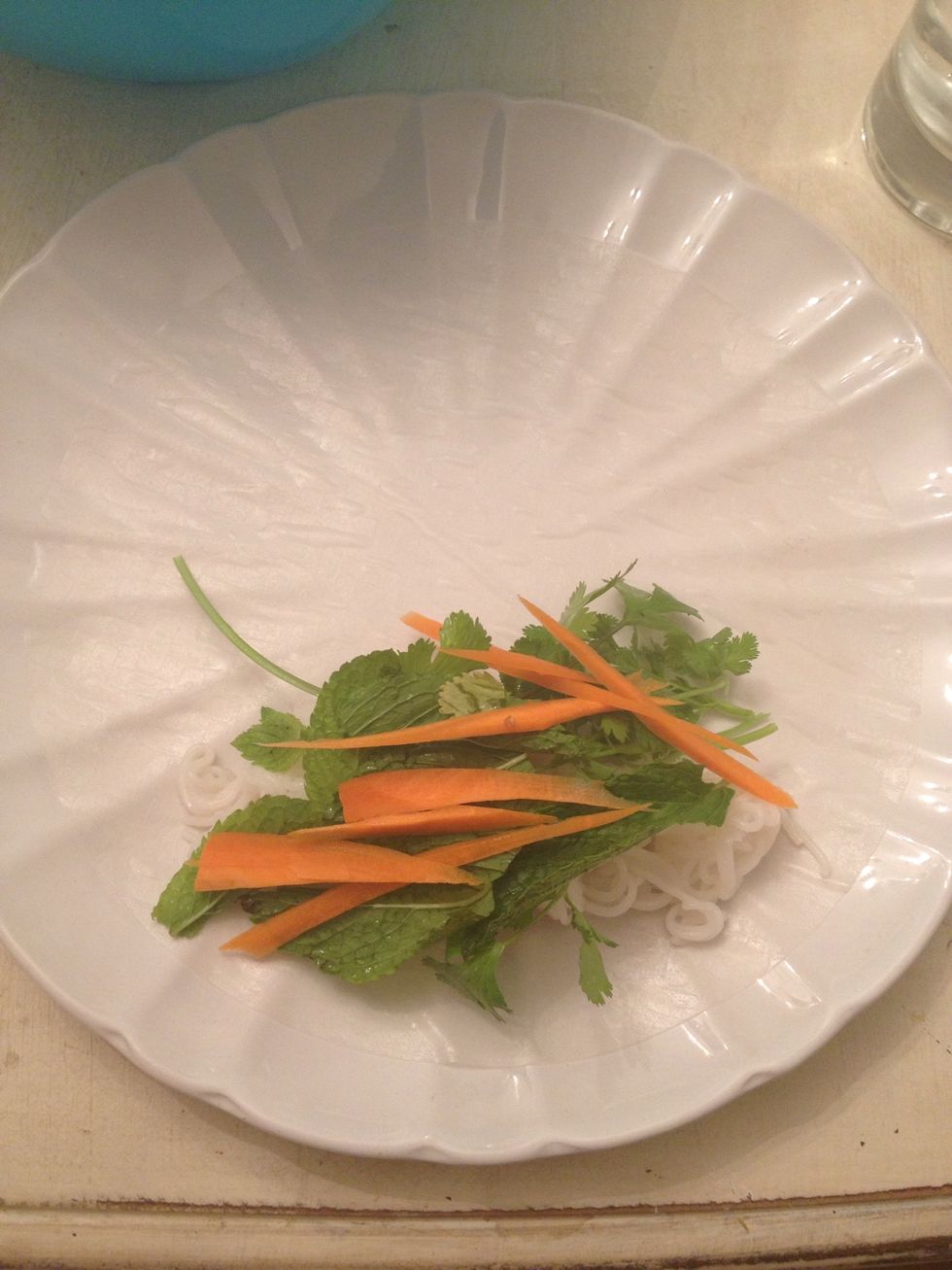 Some carrot slices.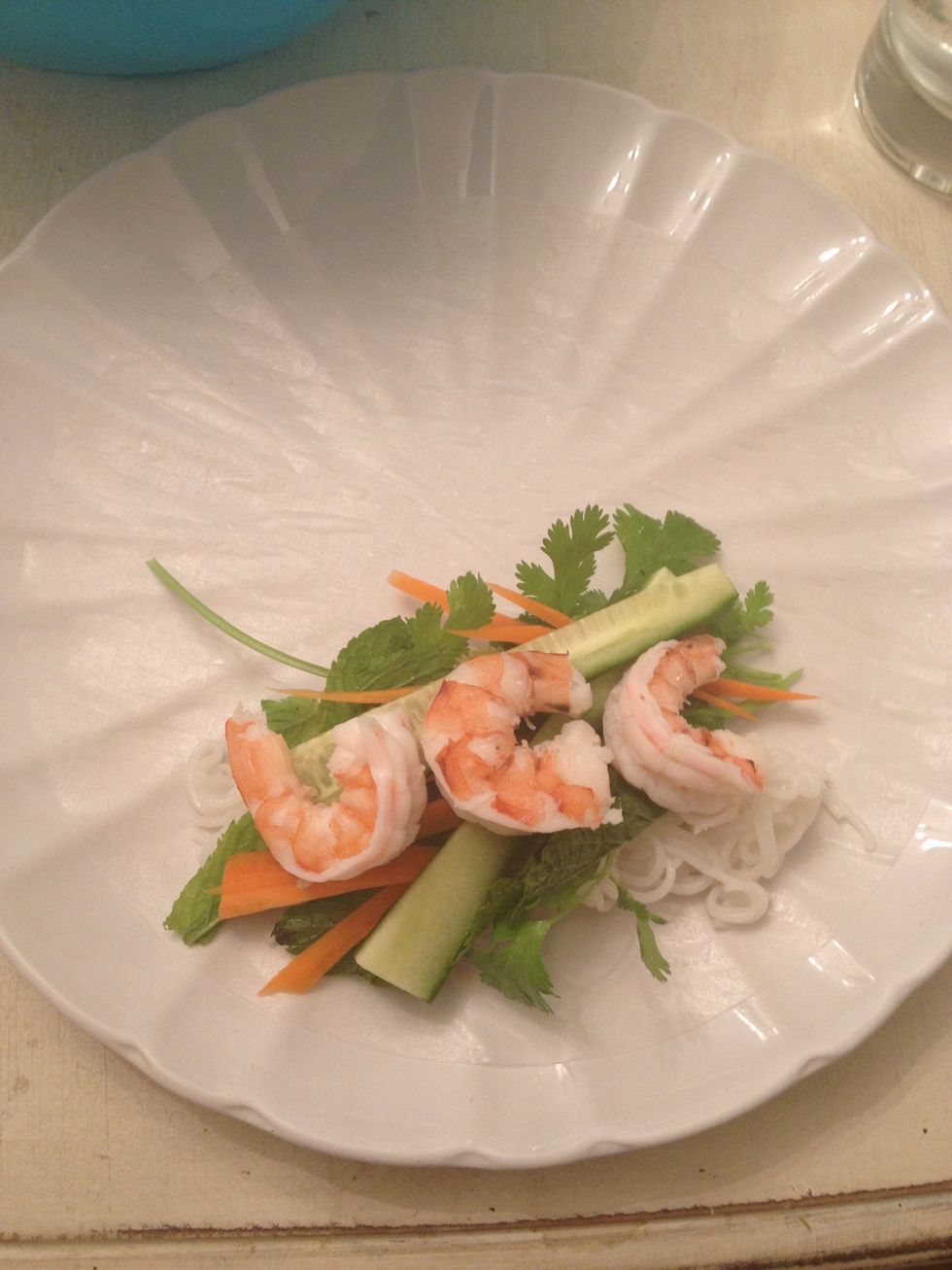 Cucumber and shrimp.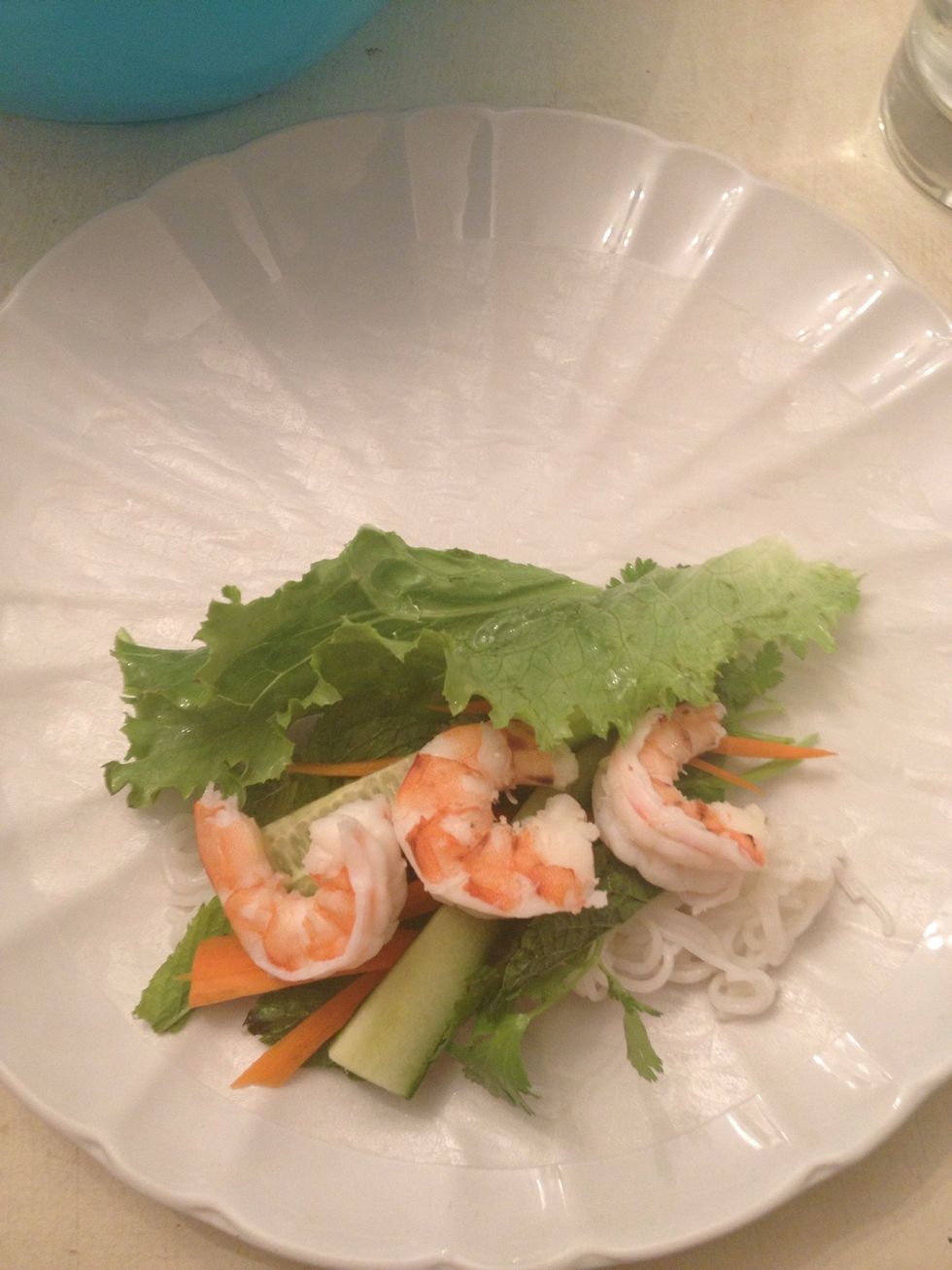 And green lettuce.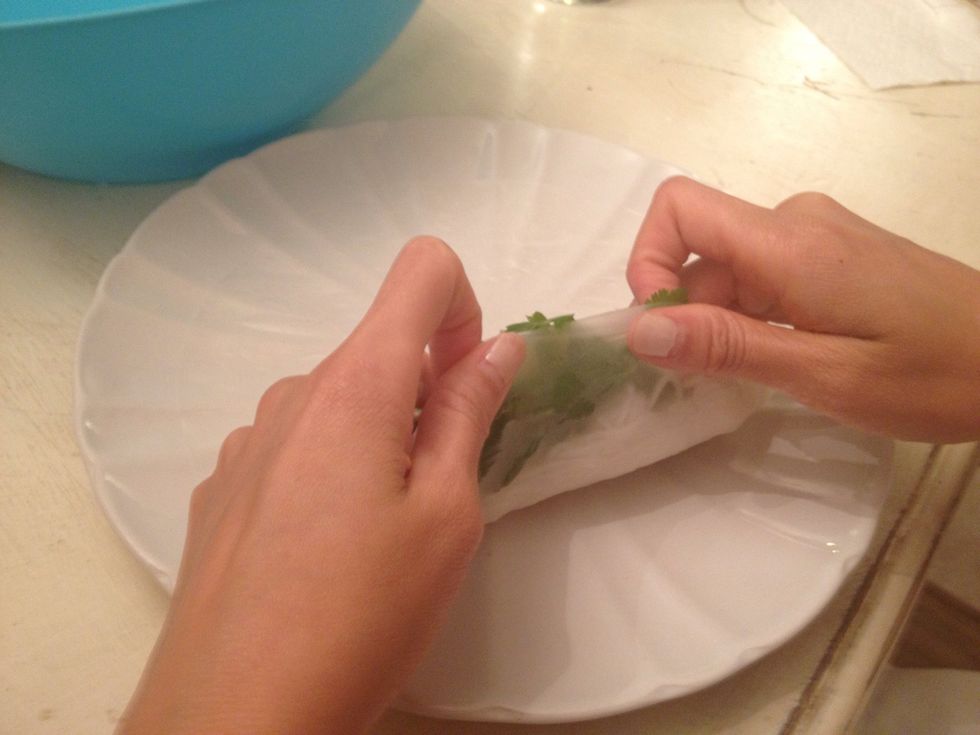 Now, carefully(the rice paper can break easily) peel the bottom up and begin to roll and tuck the roll. Roll halfway...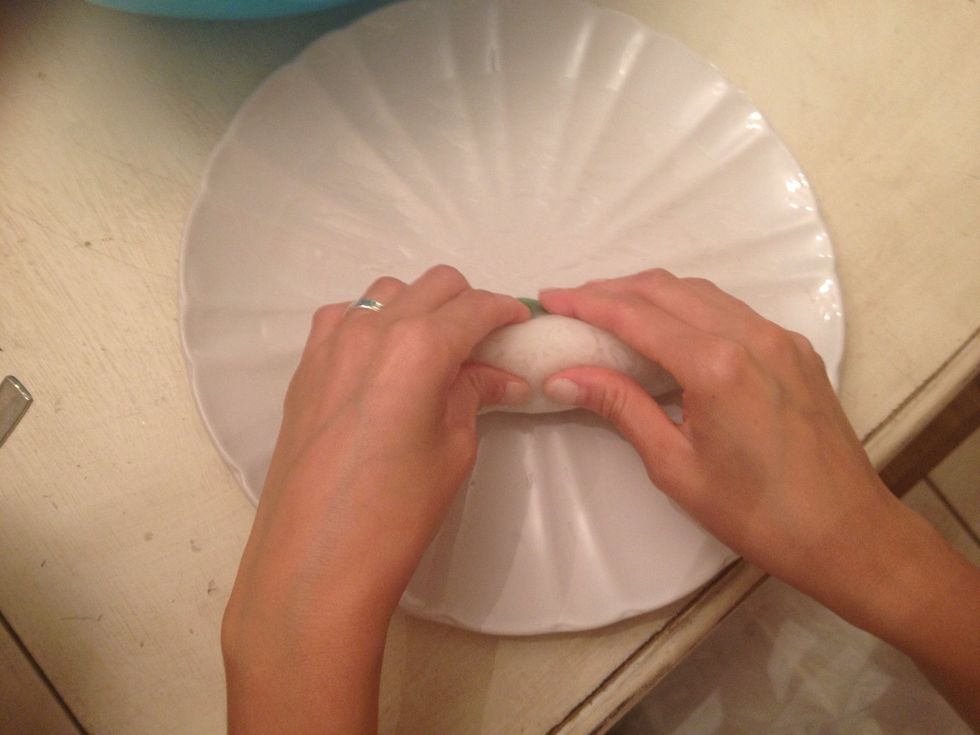 I like to keep it tight.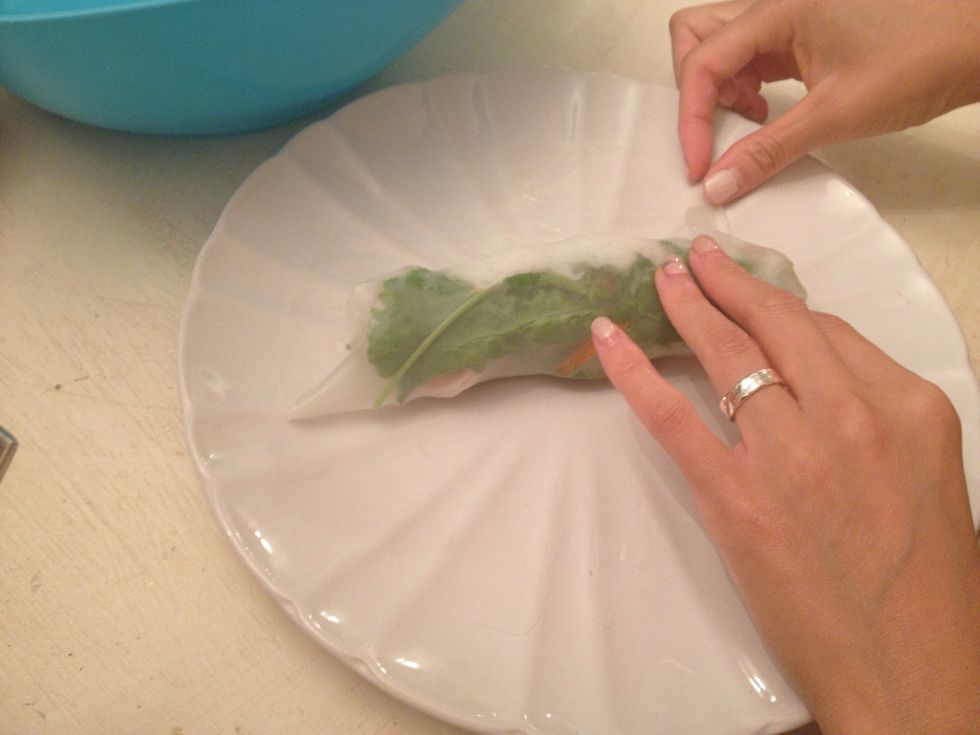 Now that you are rolled halfway, fold the sides over. Now it looks like an envelope.📩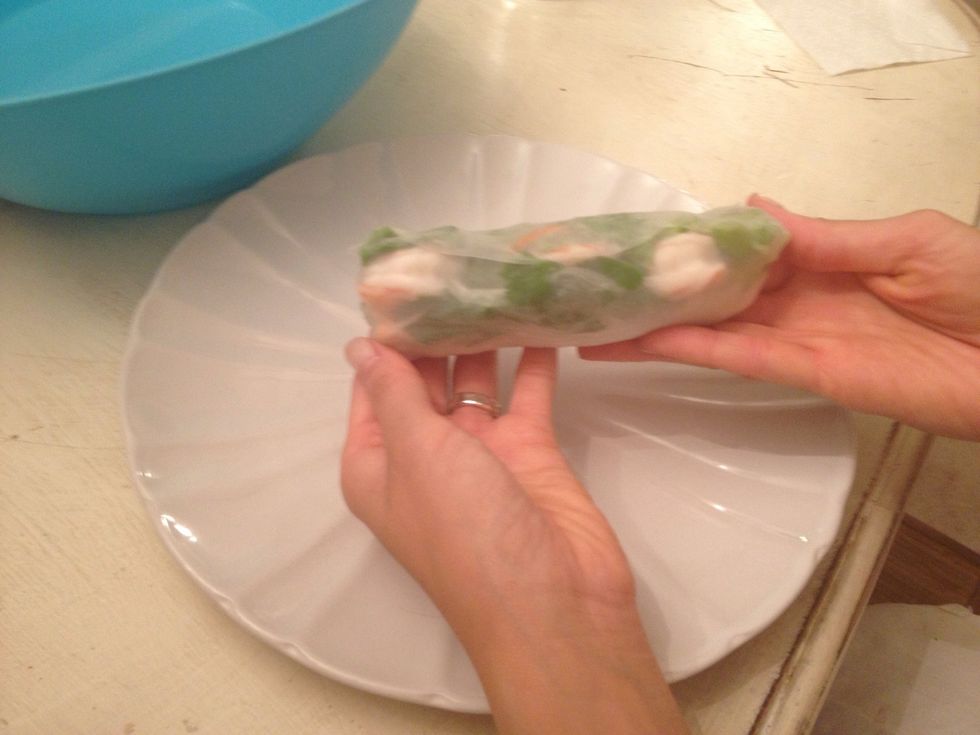 Then finish rolling up. Tada!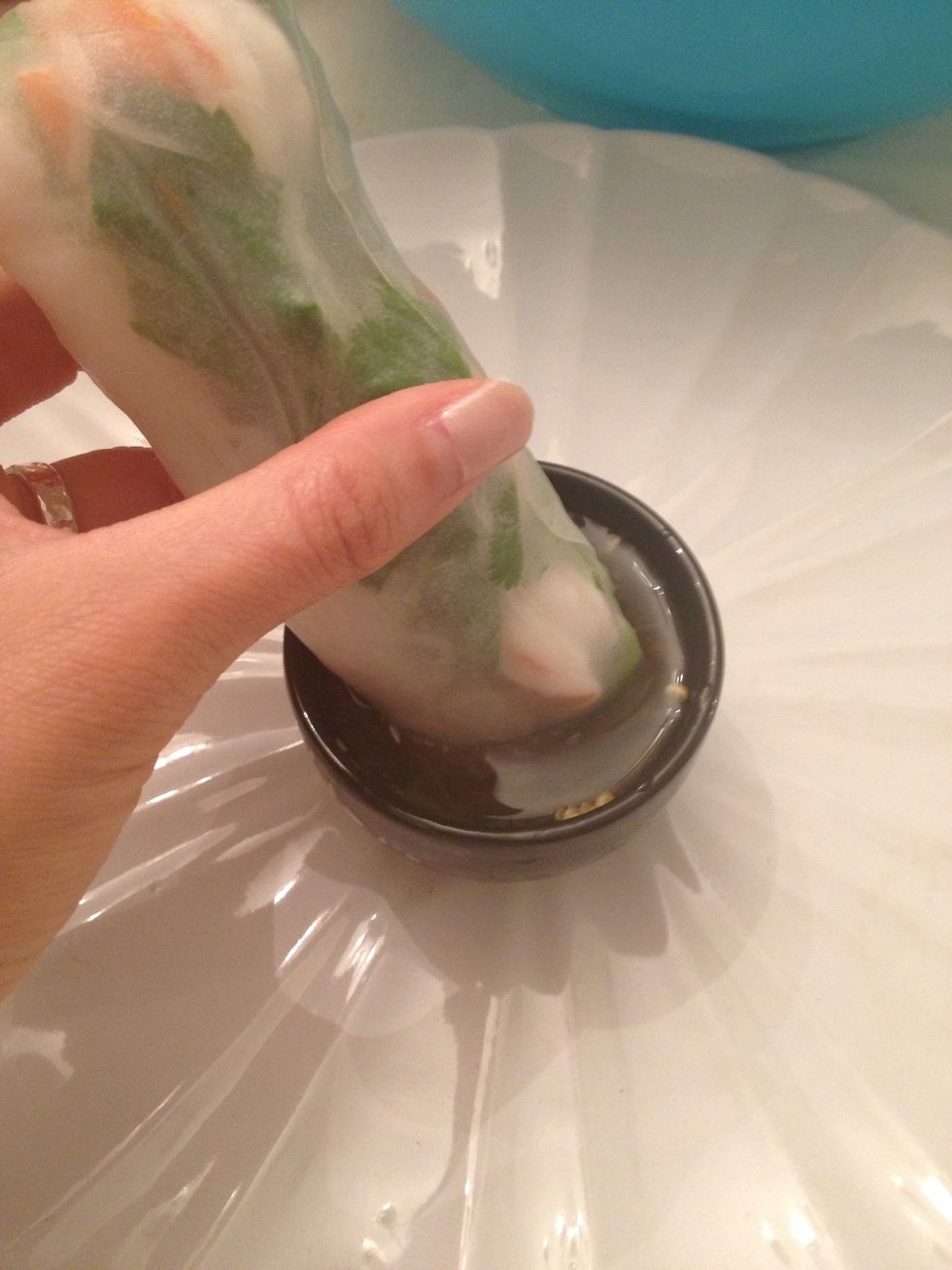 Now dip baby👶🎶
Enjoy!!! Use either sauce and add sriracha if you want spice!
1.0lb Uncooked shrimp
Vermicelli rice noodles
Mint
Cilantro
Cucumber thinly sliced
Carrot (some grated, the rest sliced thin)
Green lettuce
Rice paper for wrapping
Peanut butter
Hoisin sauce
White vinegar
Fish sauce
Lime
1.0 Clove Garlic (microplaned)
Hot water
3.0 Thai chiles
White sugar