Make Vietnamese Lemongrass Beef Noodle Salad
10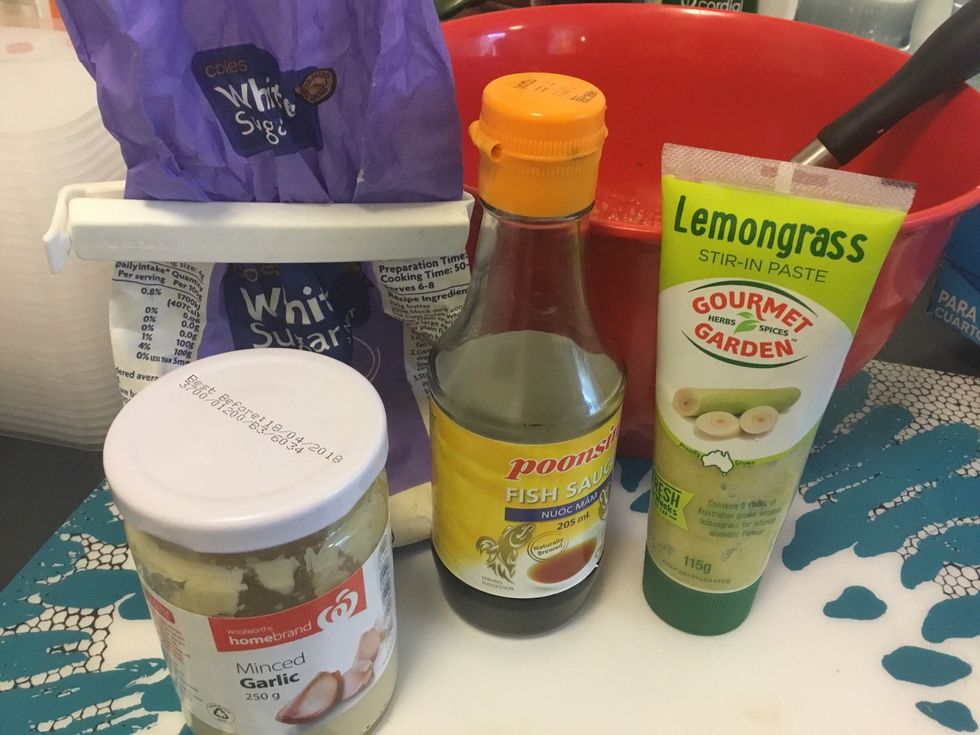 Ingredients for beef marinade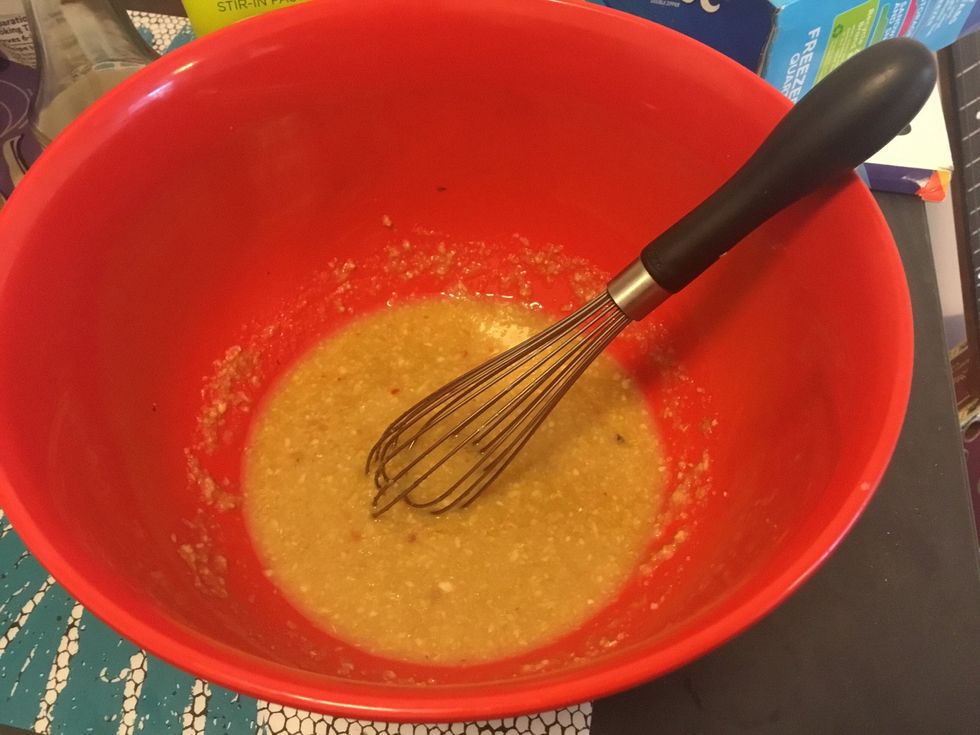 Whisk together: - 6 cloves of garlic, minced - 2 stalks of lemongrass, minced - 2 teaspoons of fish sauce - 2 teaspoons of sugar. I added some chilli, add to preference.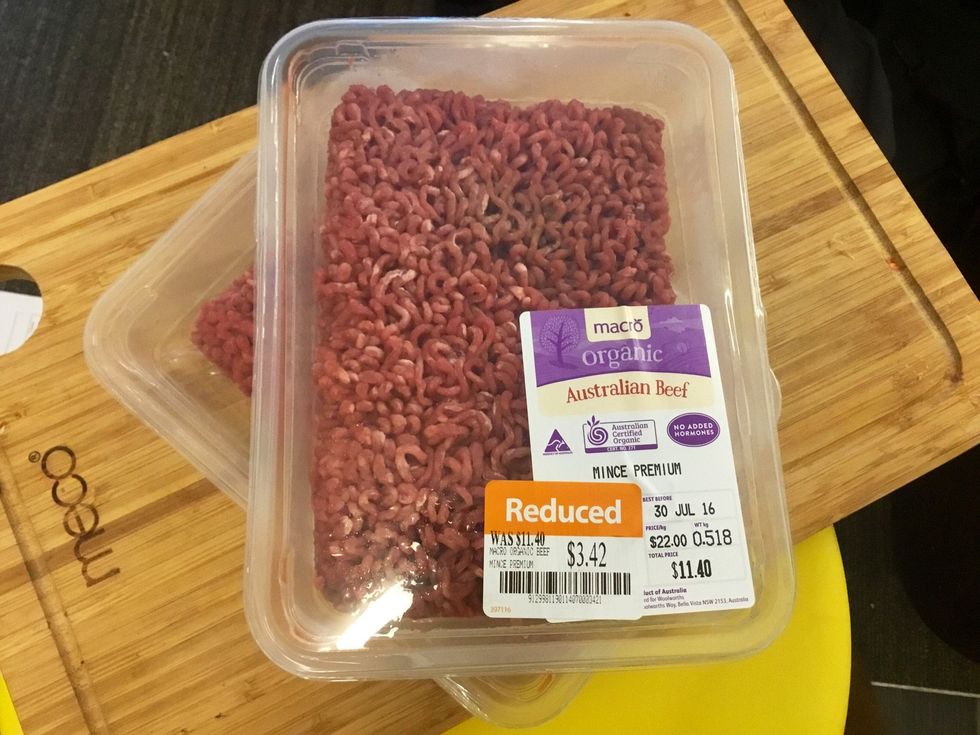 1kg of mince beef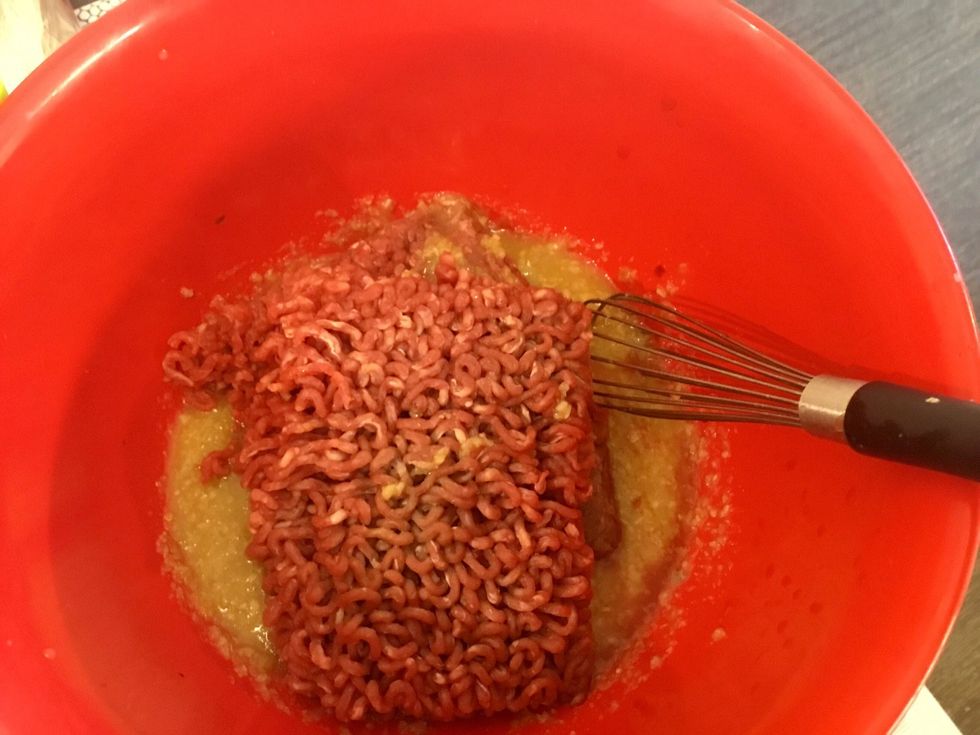 Combine mince with the marinade.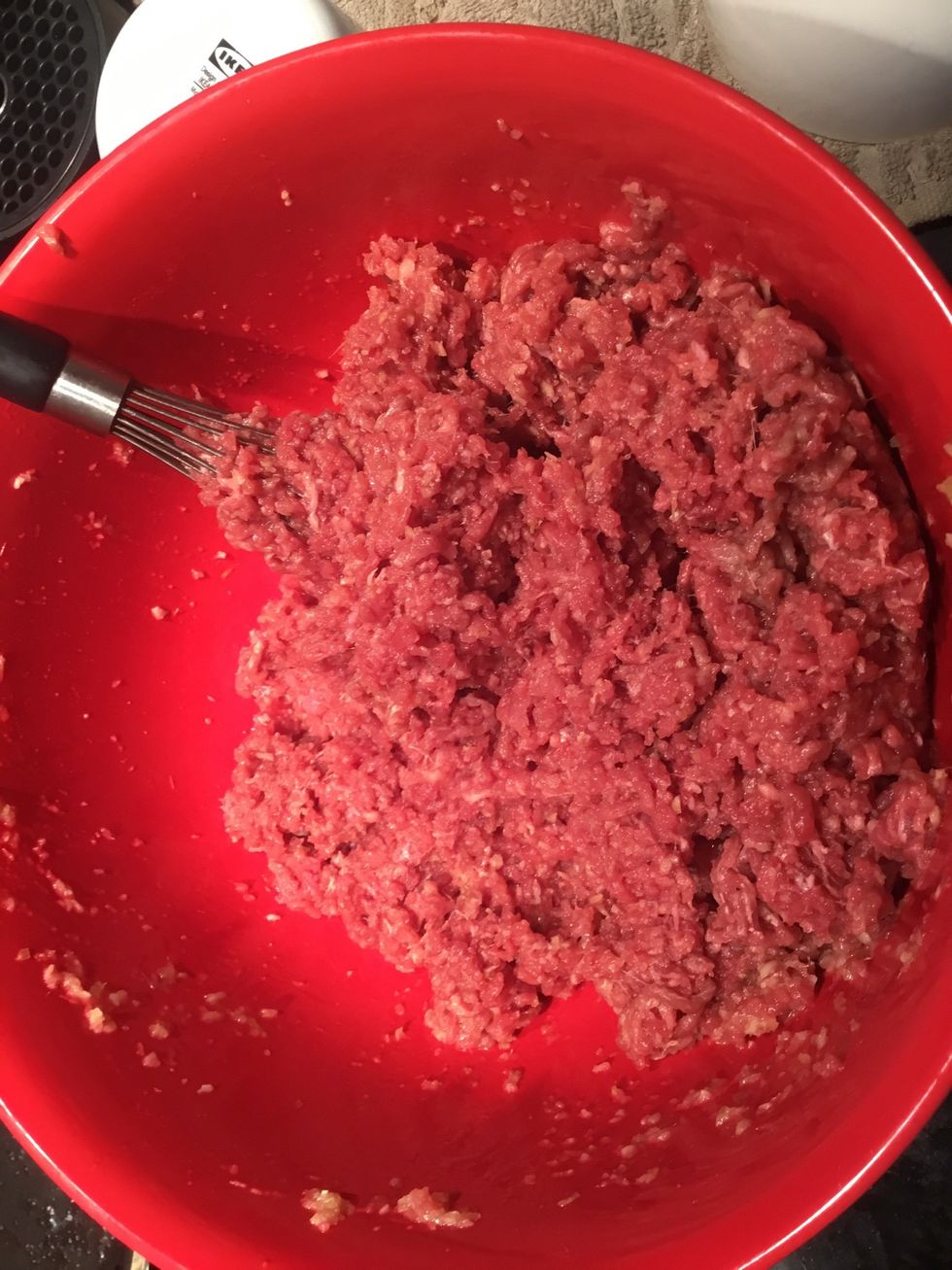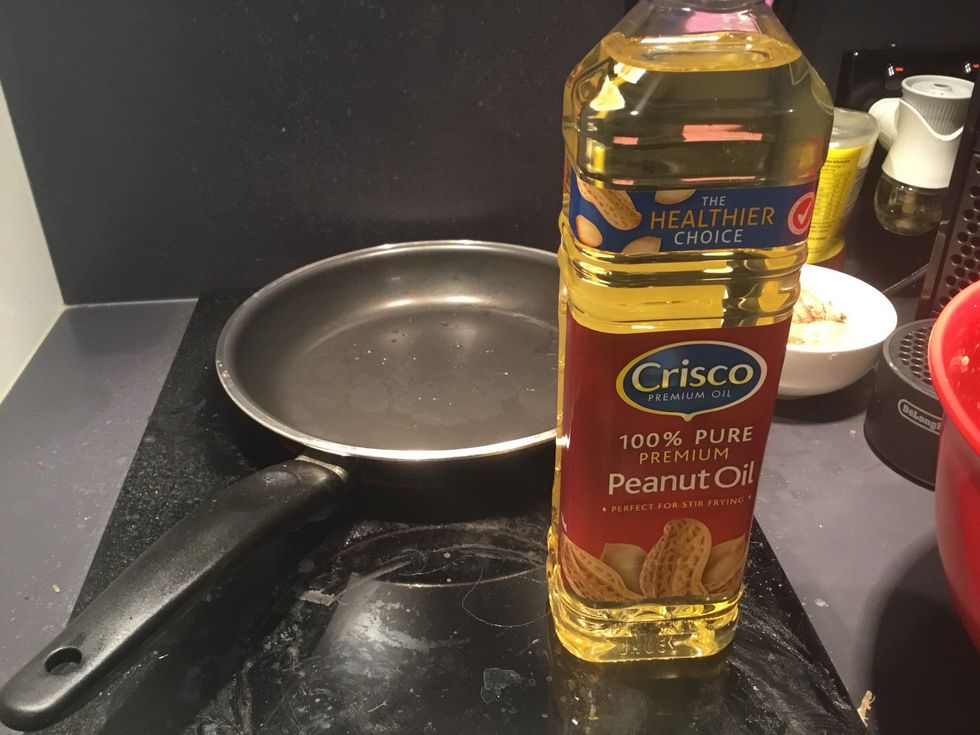 In a pan add peanut oil to cover the whole pan.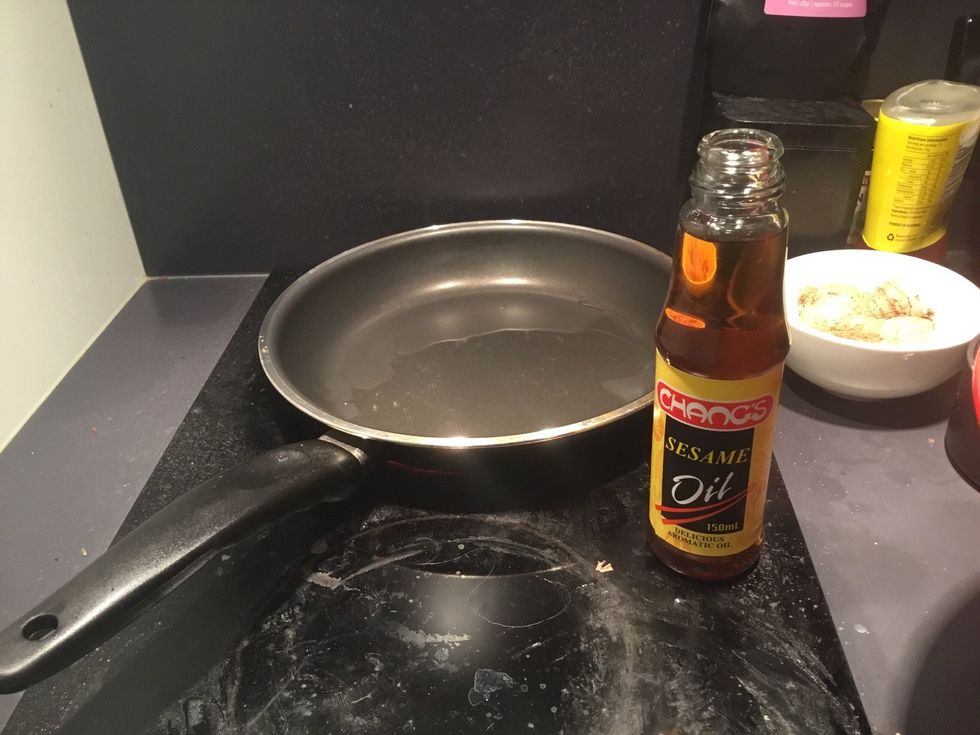 Add a dash of sesame oil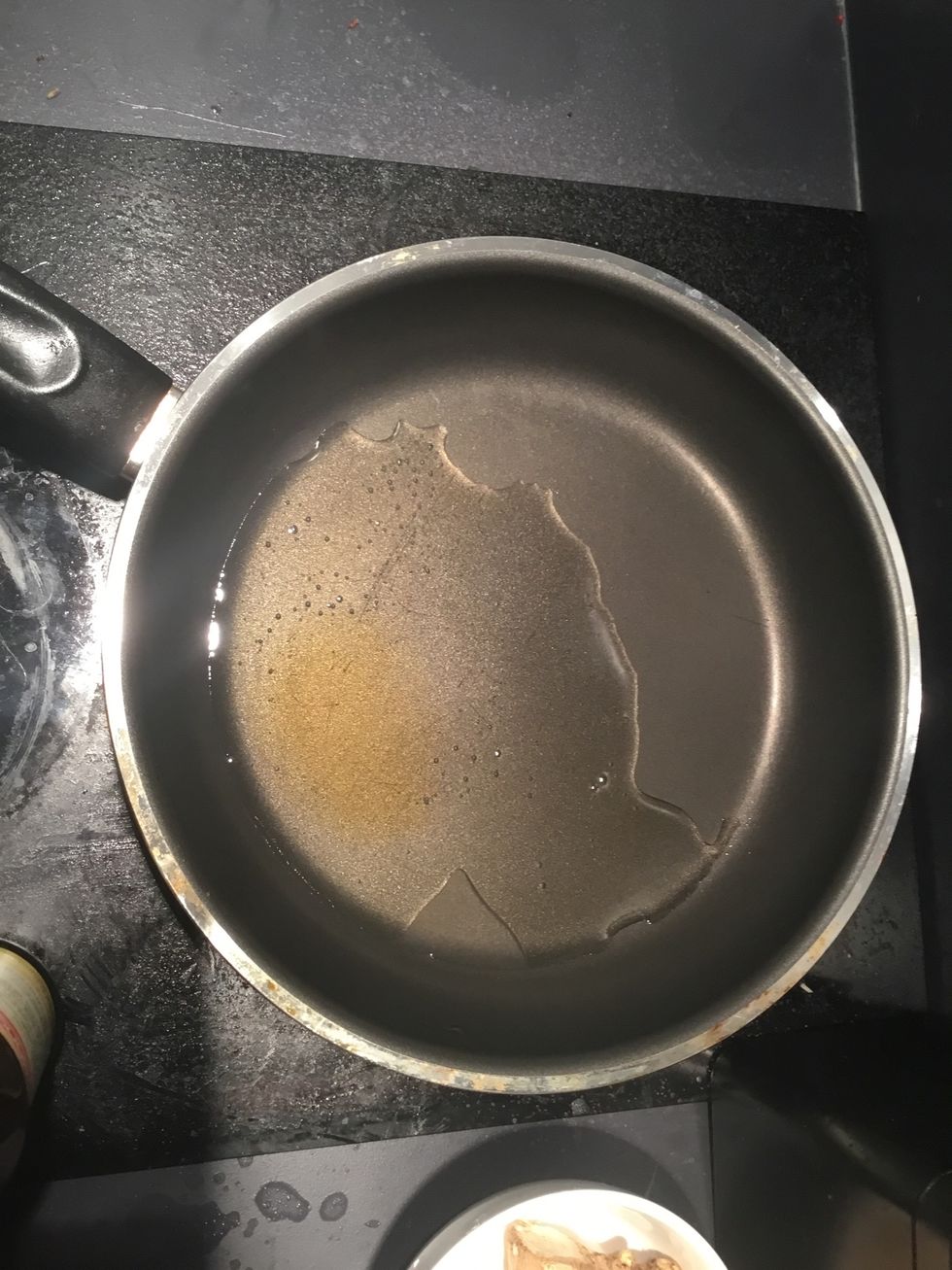 The sesame oil is the brown patch.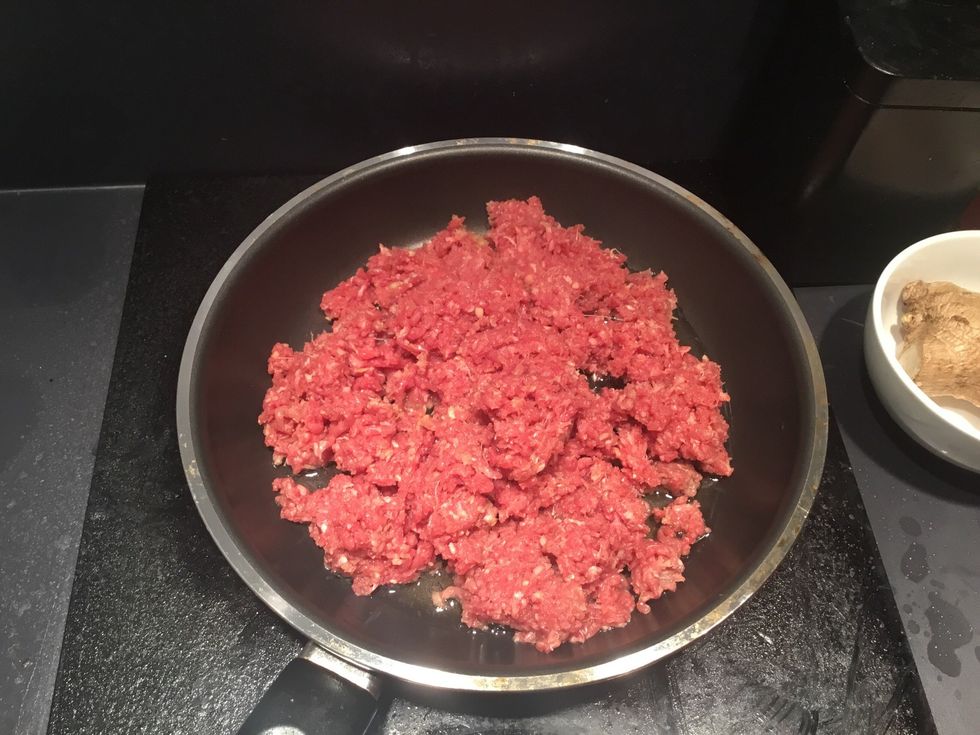 Add mince. I have only a small pan so I had to cook in 3 batches.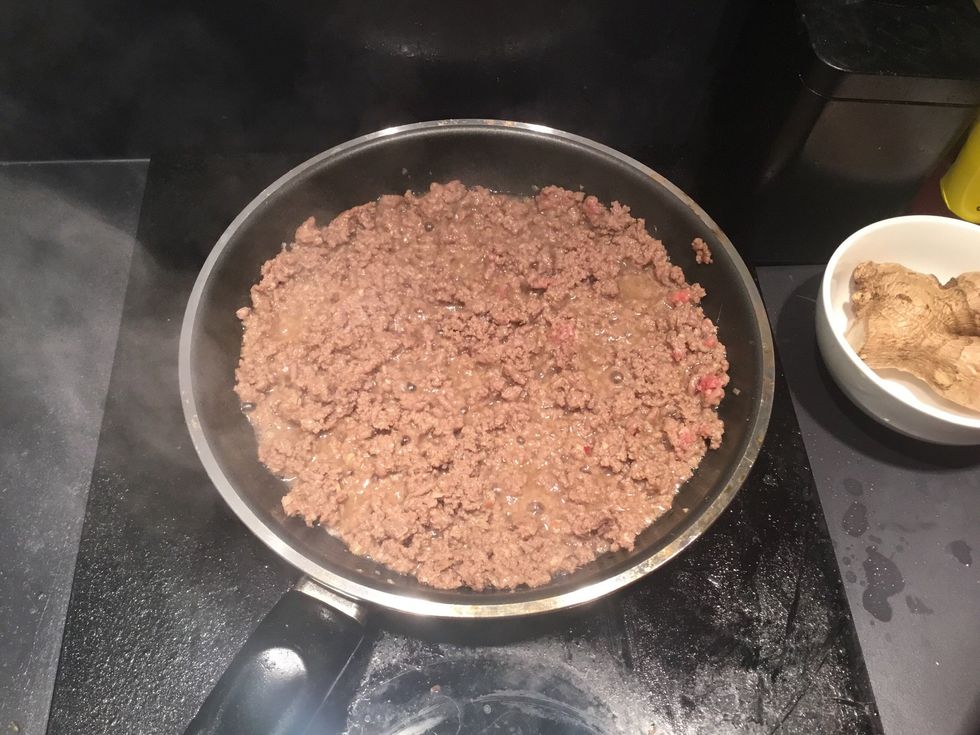 When mostly brown, stop stirring and leave for about 5 minutes to fry.
We are looking for the sesame oil and sugar to burn and caramelise the bottom of beef.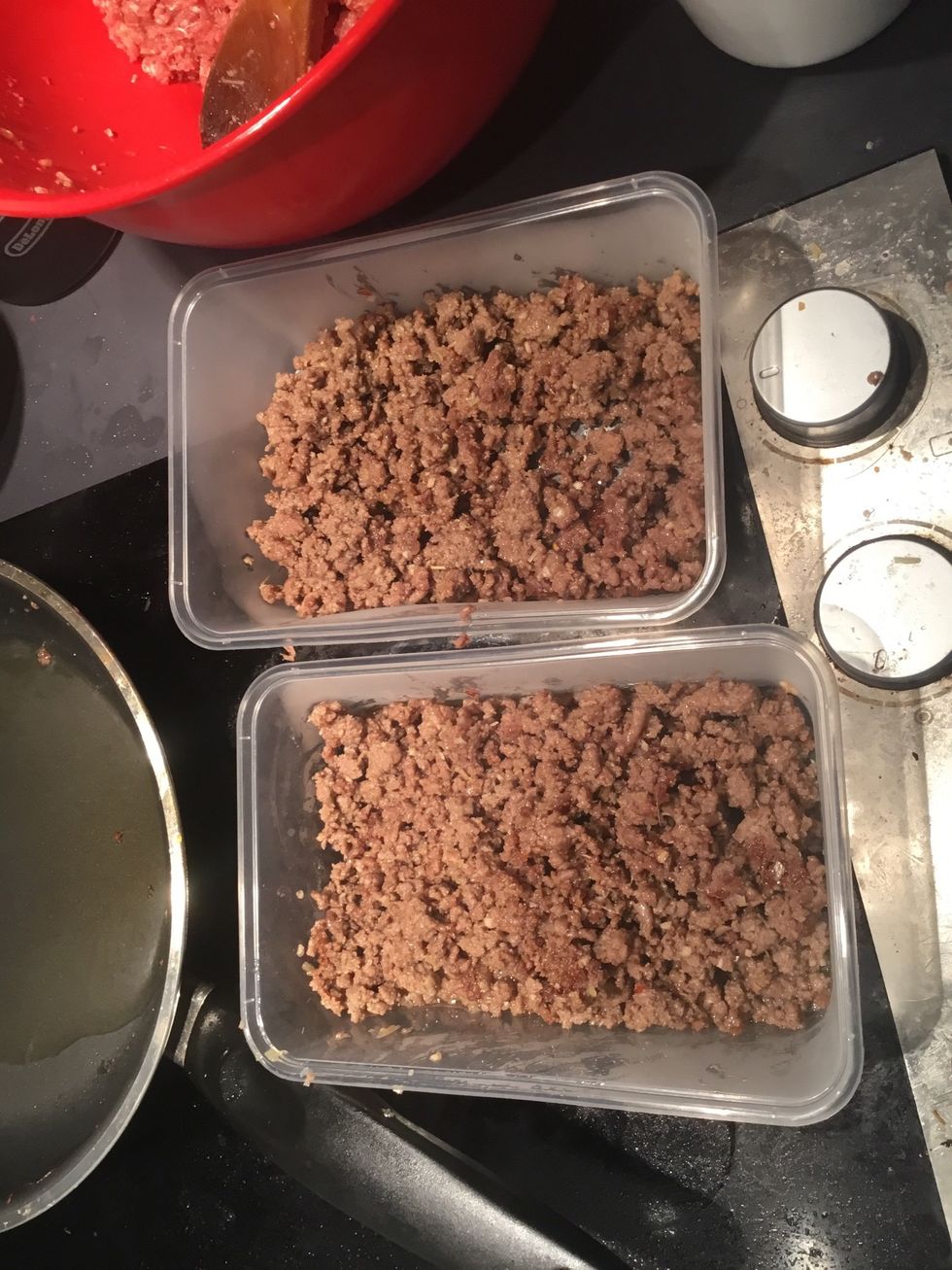 Place into containers evenly, about half full.
Once done, should be about six containers, leave to cool.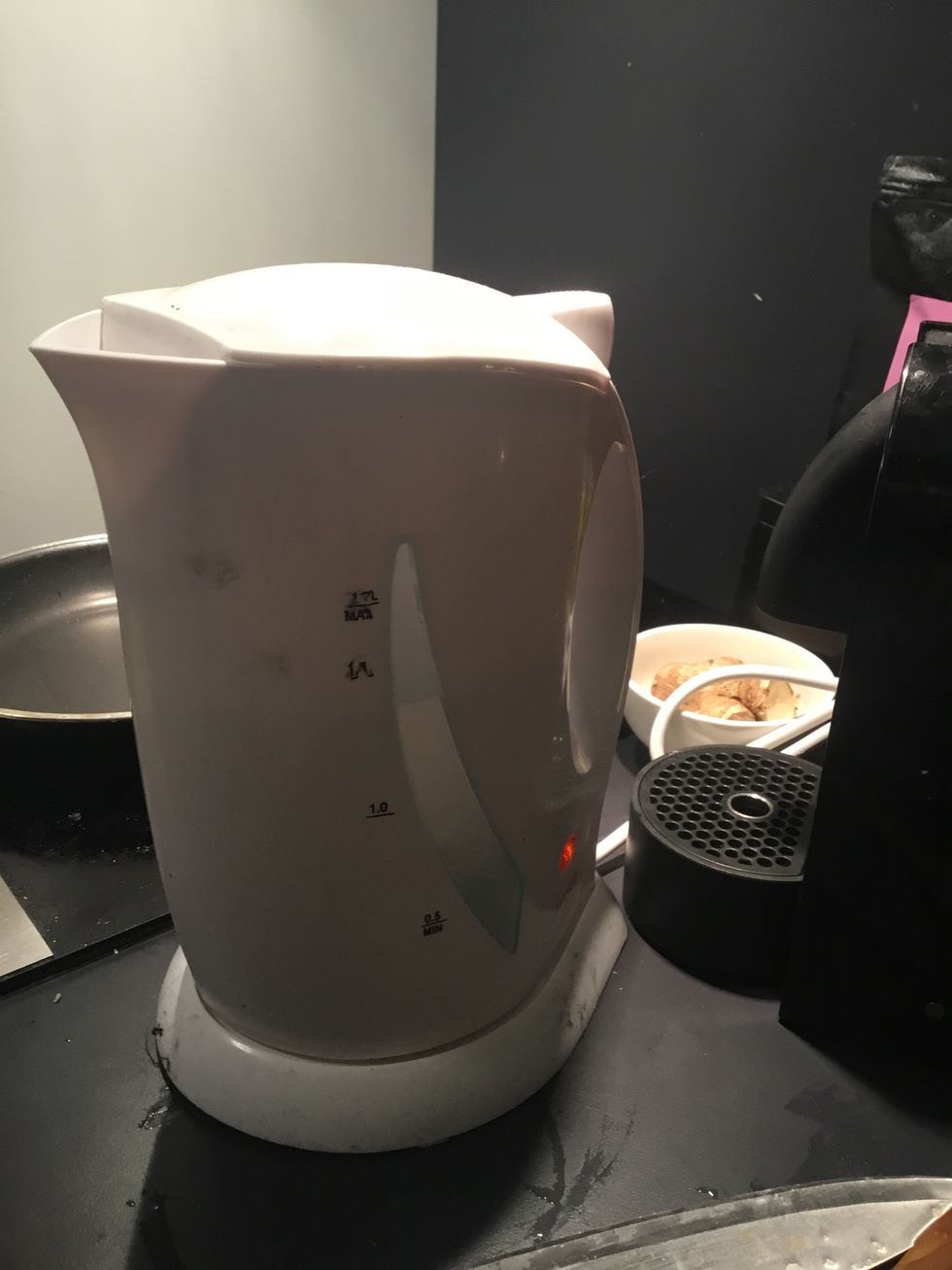 Boil a jug of water.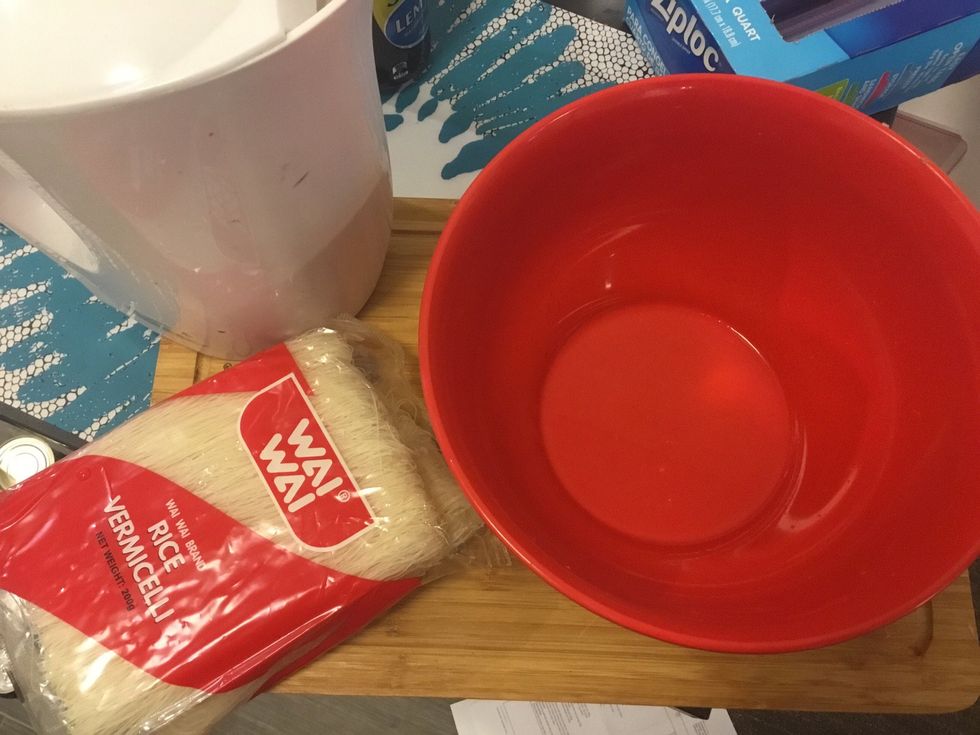 Grab a bowl, vermicelli noodles.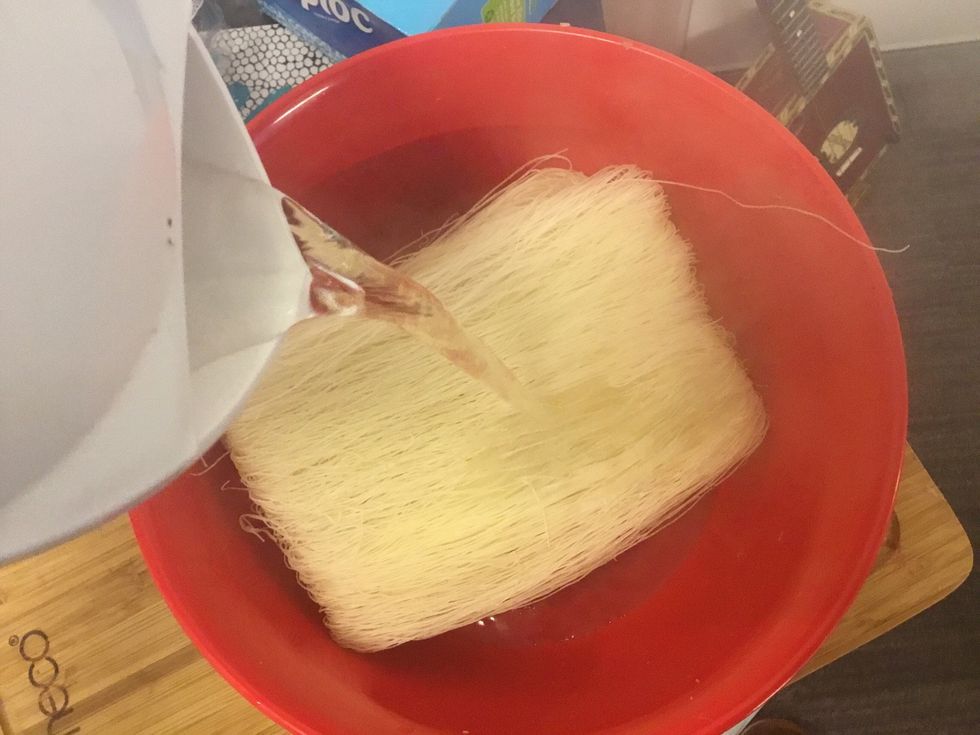 Place the noodles and pour the boiled water on top until covered.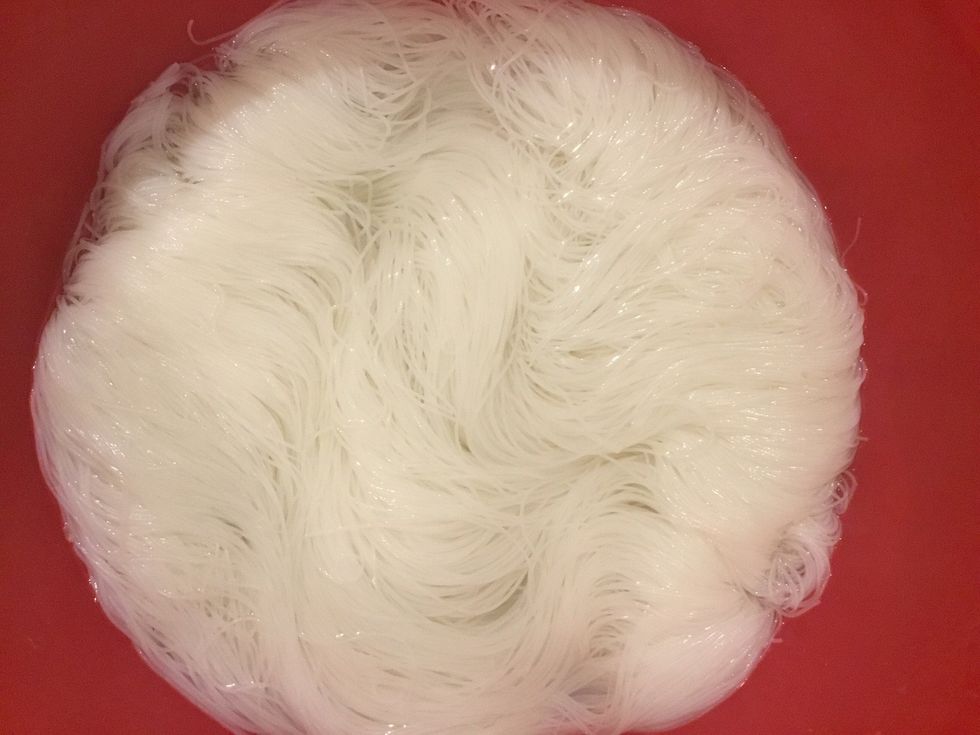 Done.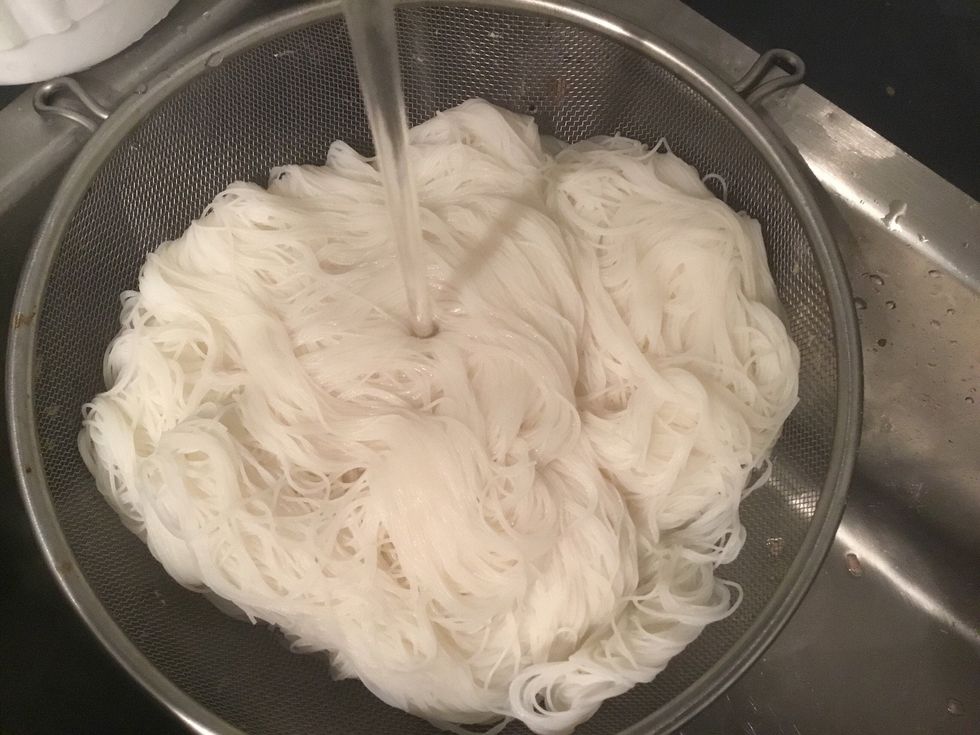 Drain hot water and rinse with cold water.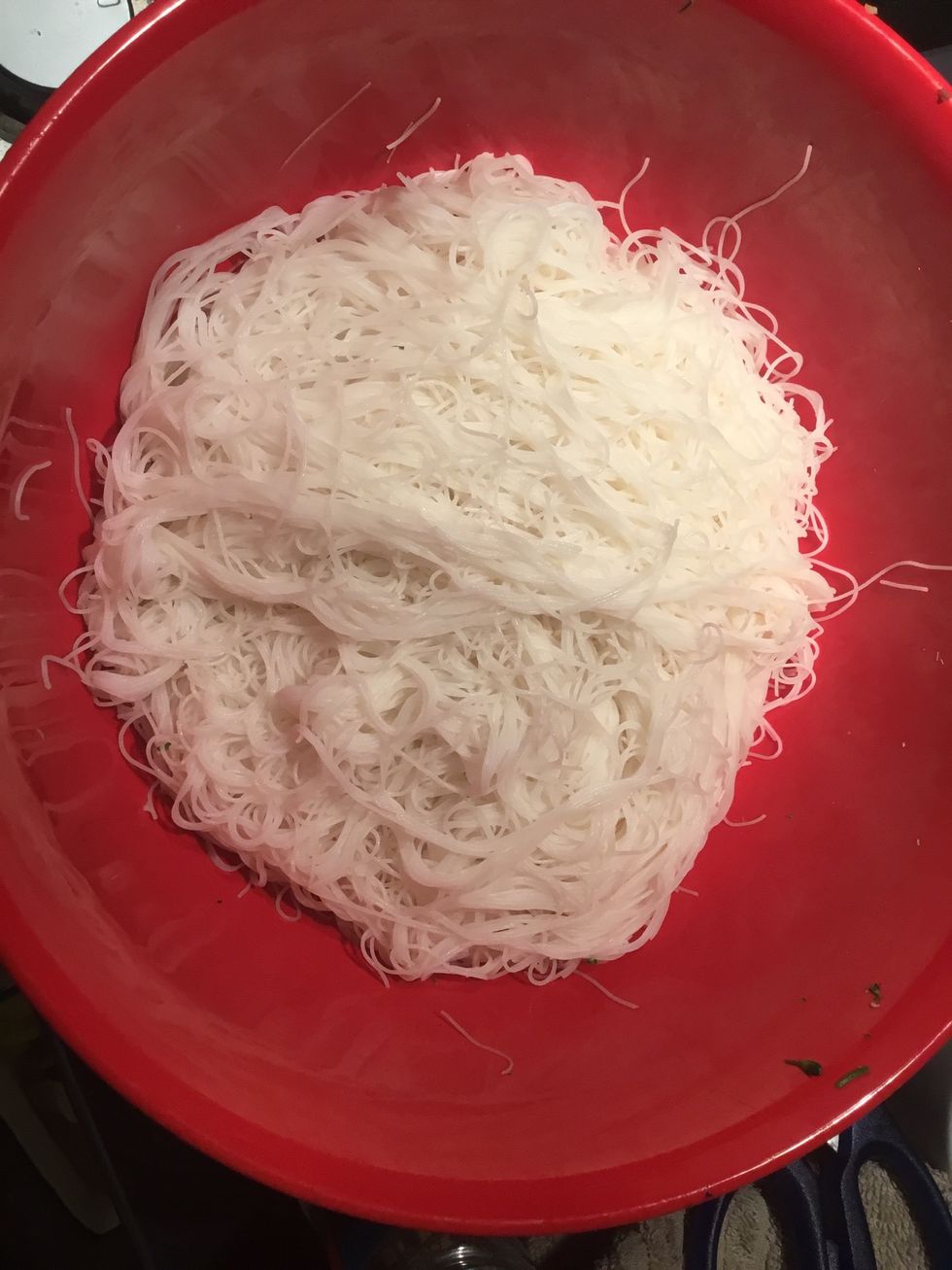 Add noodles back into the mixing bowl.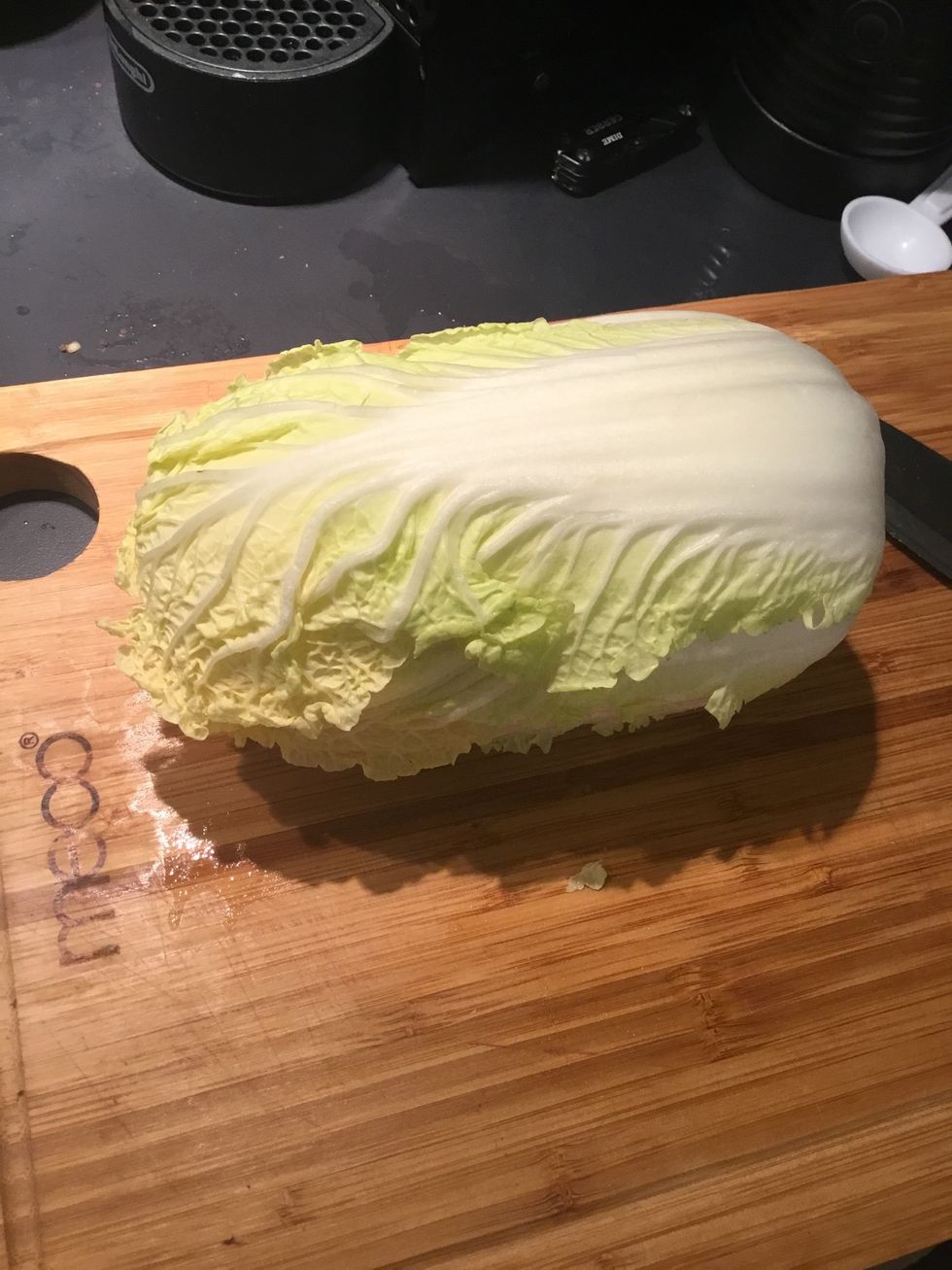 Grab the Chinese cabbage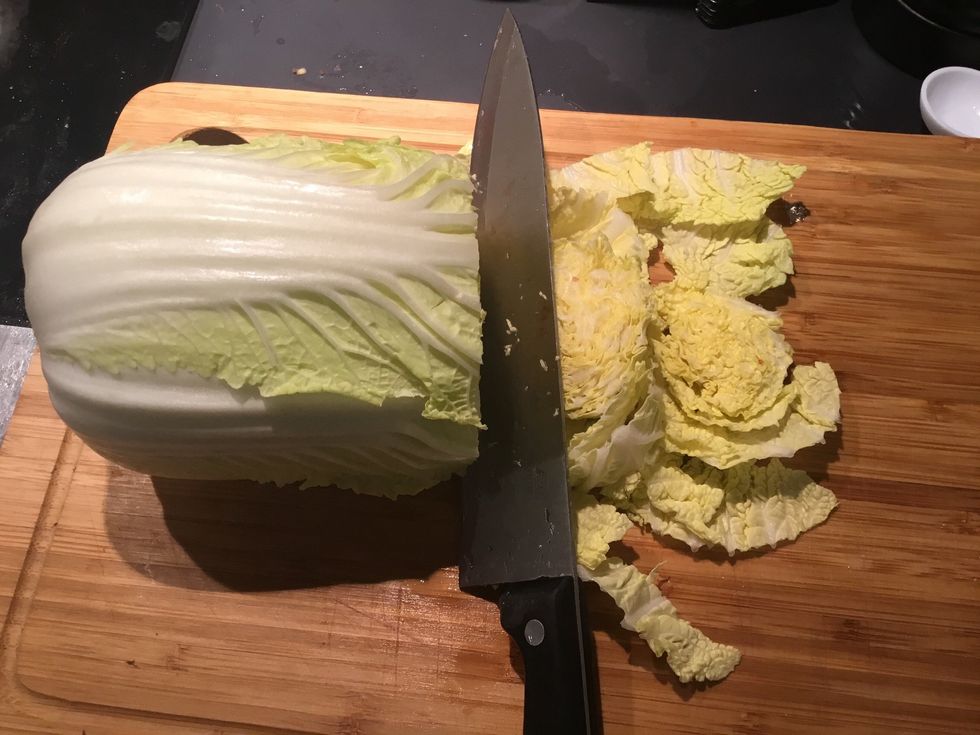 Cut the Chinese cabbage from the top down in 1cm slices.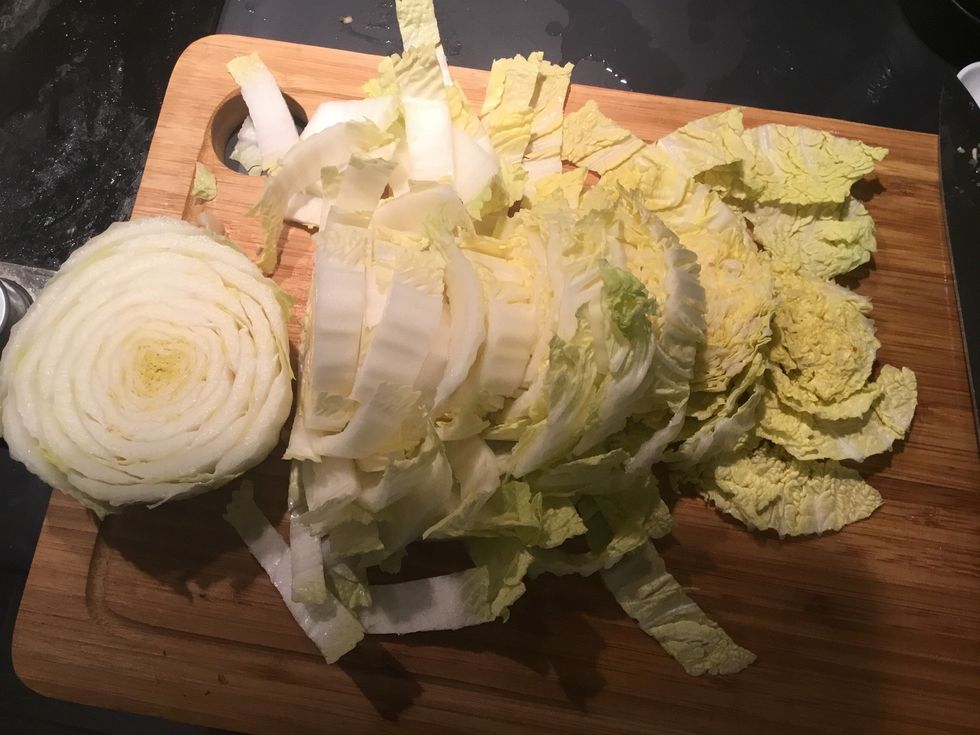 Cut down as far as this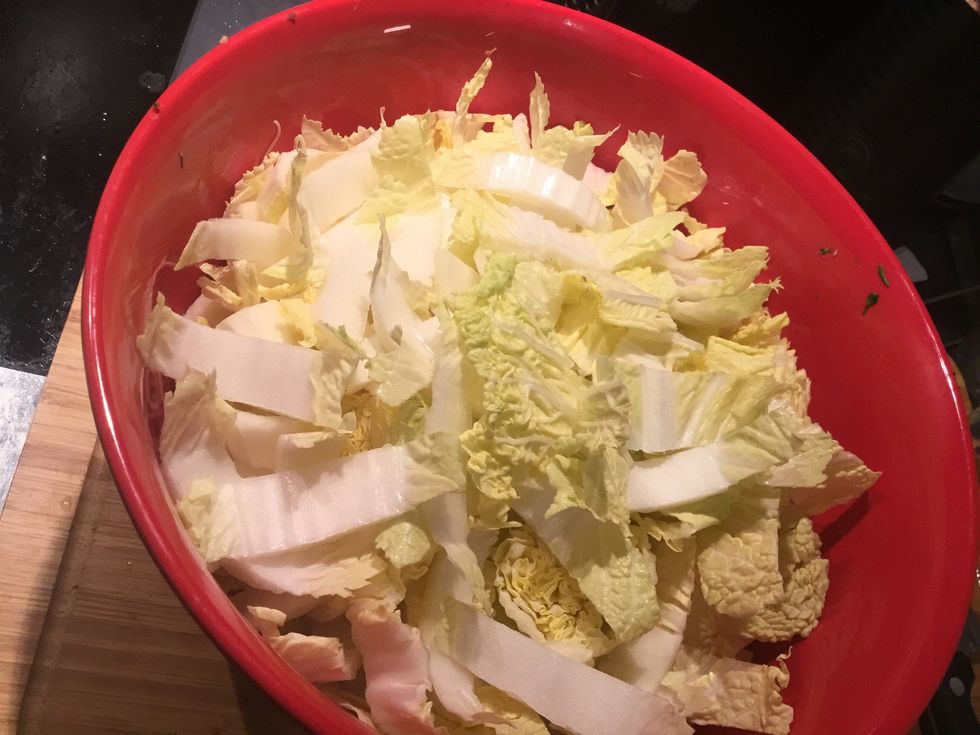 Add to the mixing bowl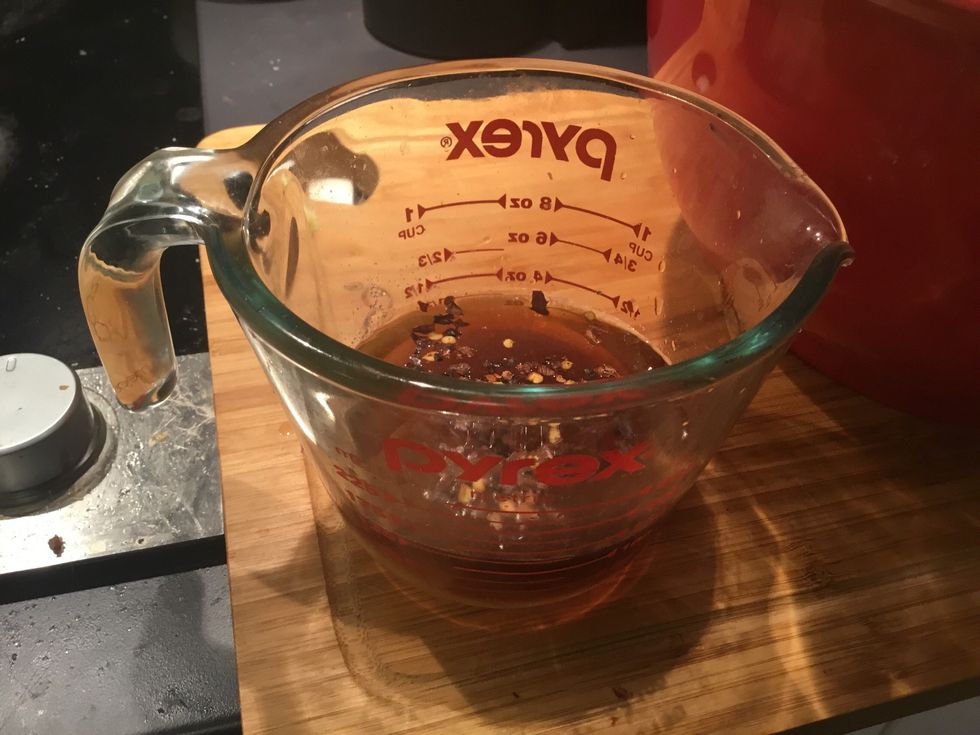 Combine 1/4cup of fish sauce with 1 clove of garlic, 2 tbsp of lime juice, 3 tsps of sugar, chilli flakes.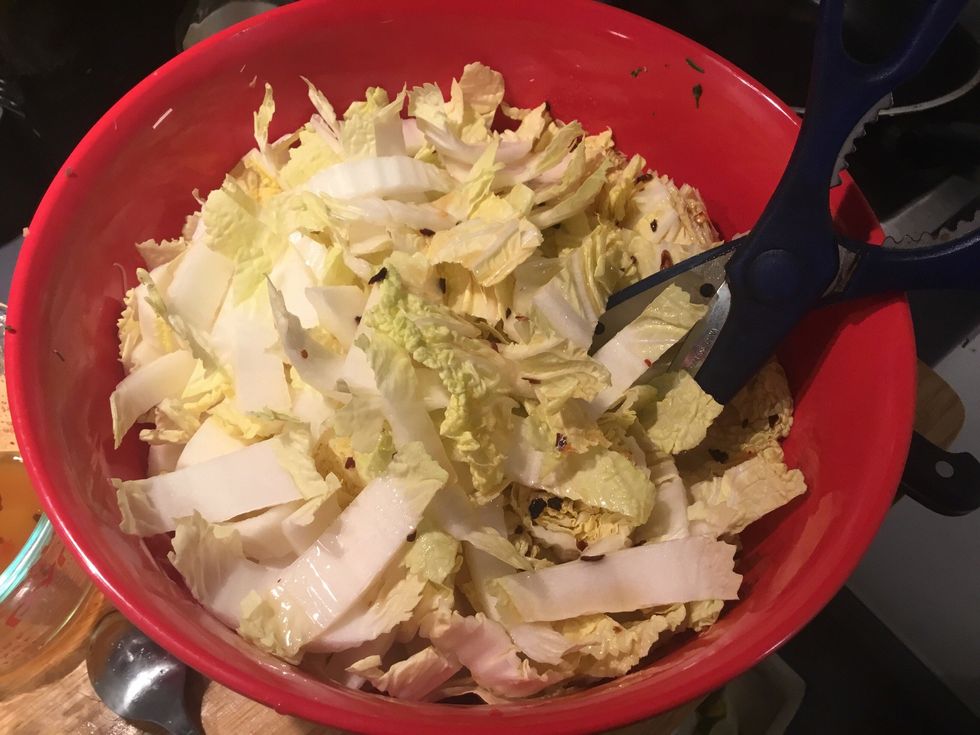 Pour into salad bowl and mix with scissors. Stir whilst cutting to shorten the noodles.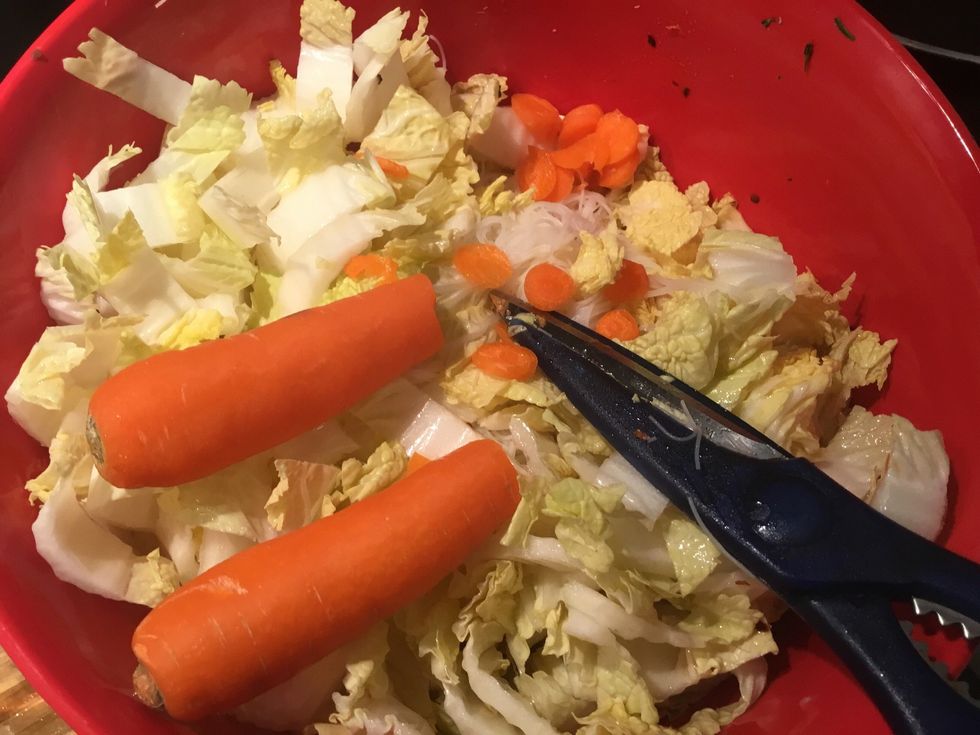 Add some chopped carrot for crunch and colour.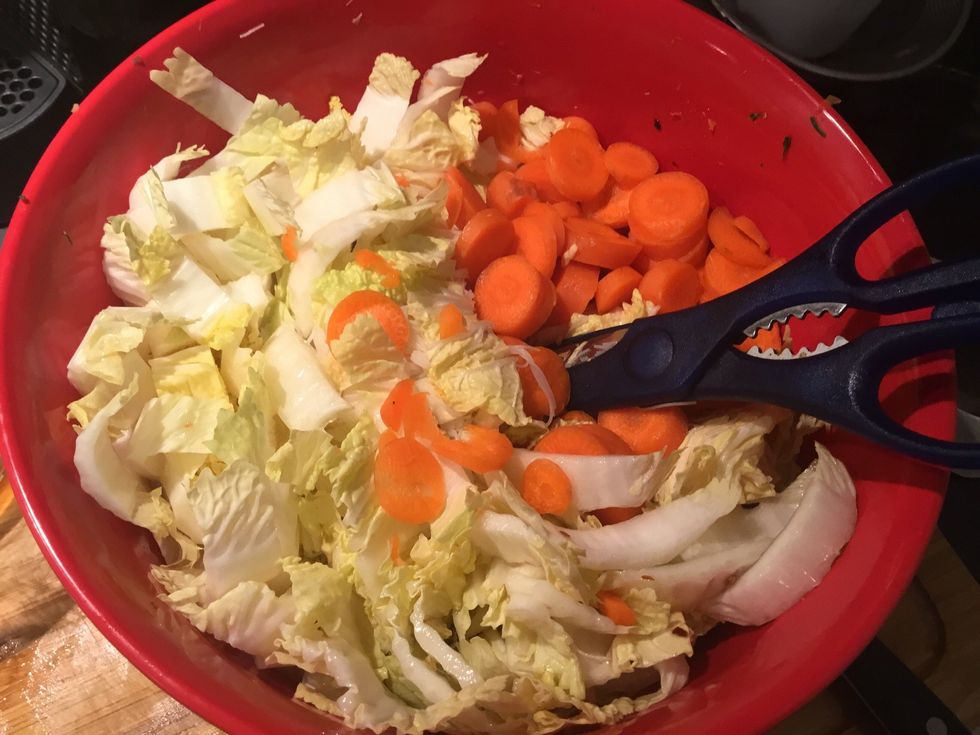 Continue to stir with scissors.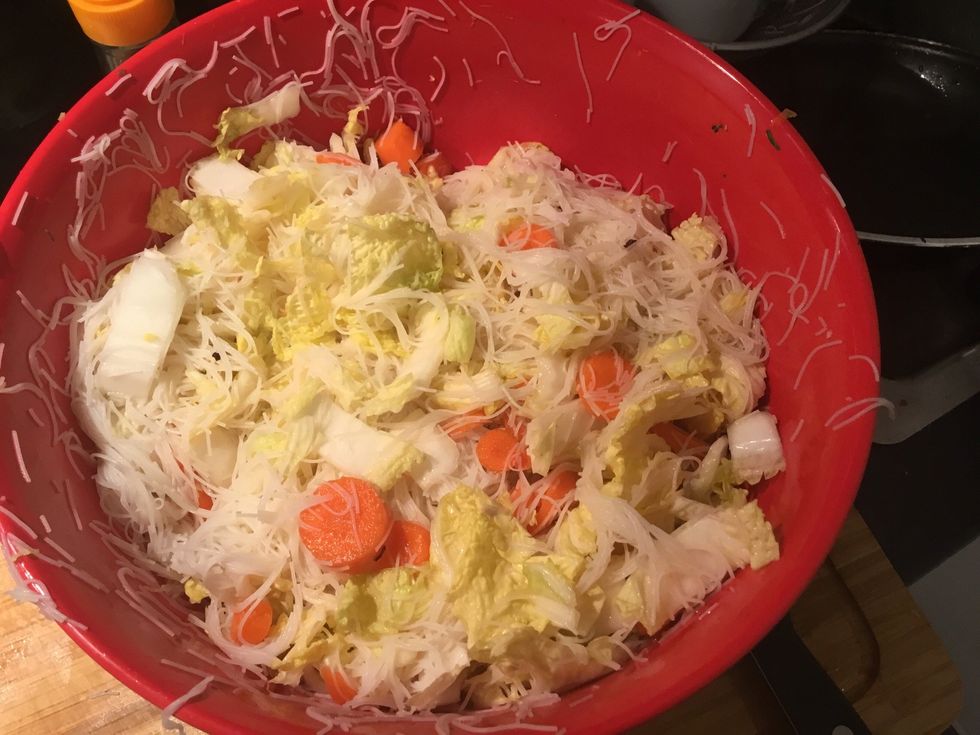 Done.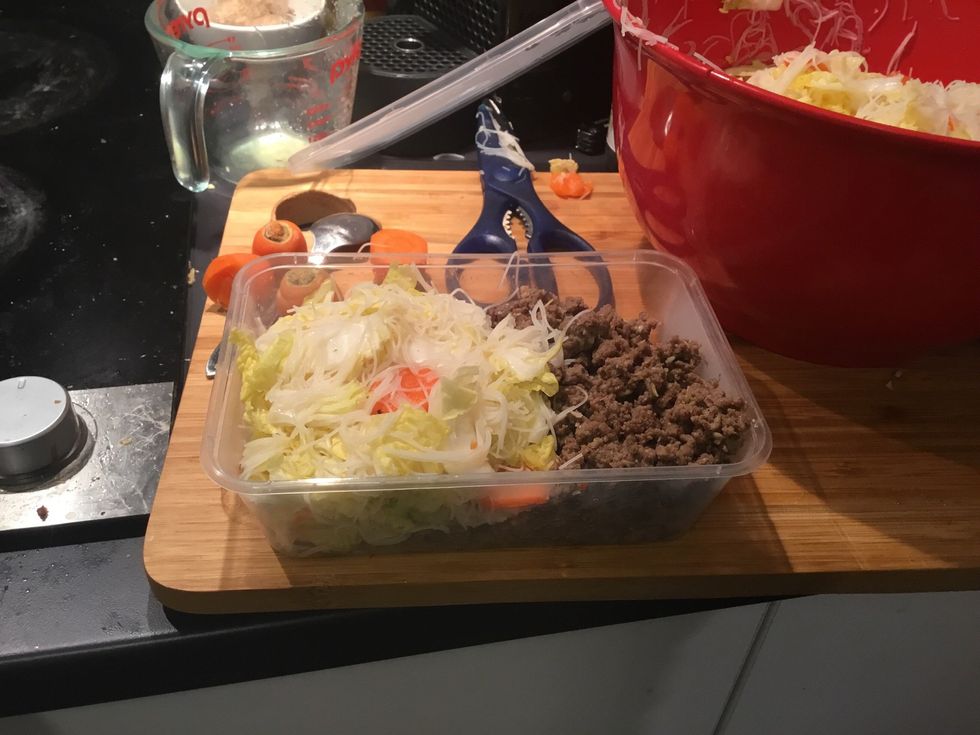 Add to container to fill.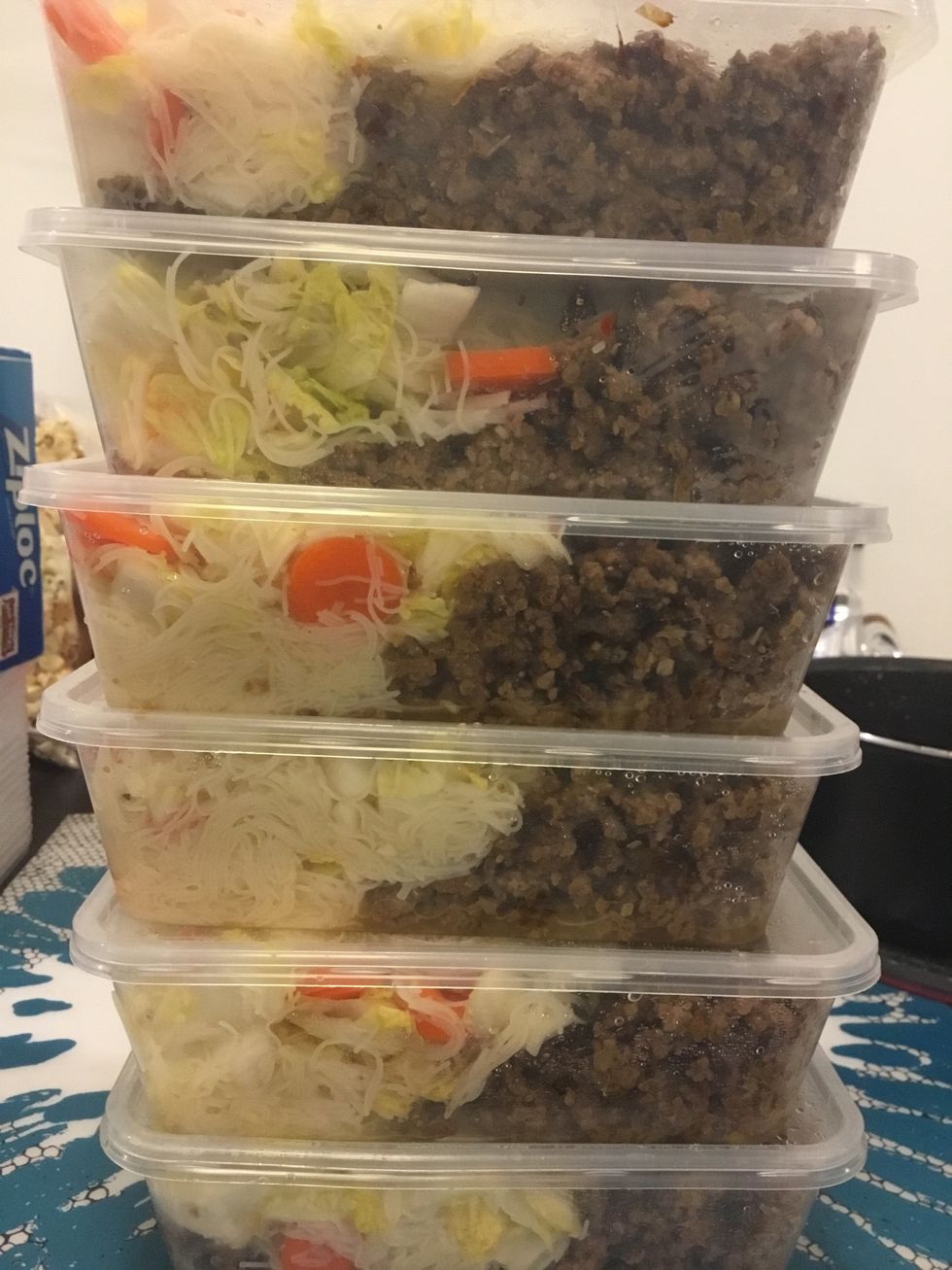 Follow with all containers. They can now be stored in the fridge and taken as meals for the week. Continue to next step for eating preparation. Because there is lime juice in the salad lasts 8 days.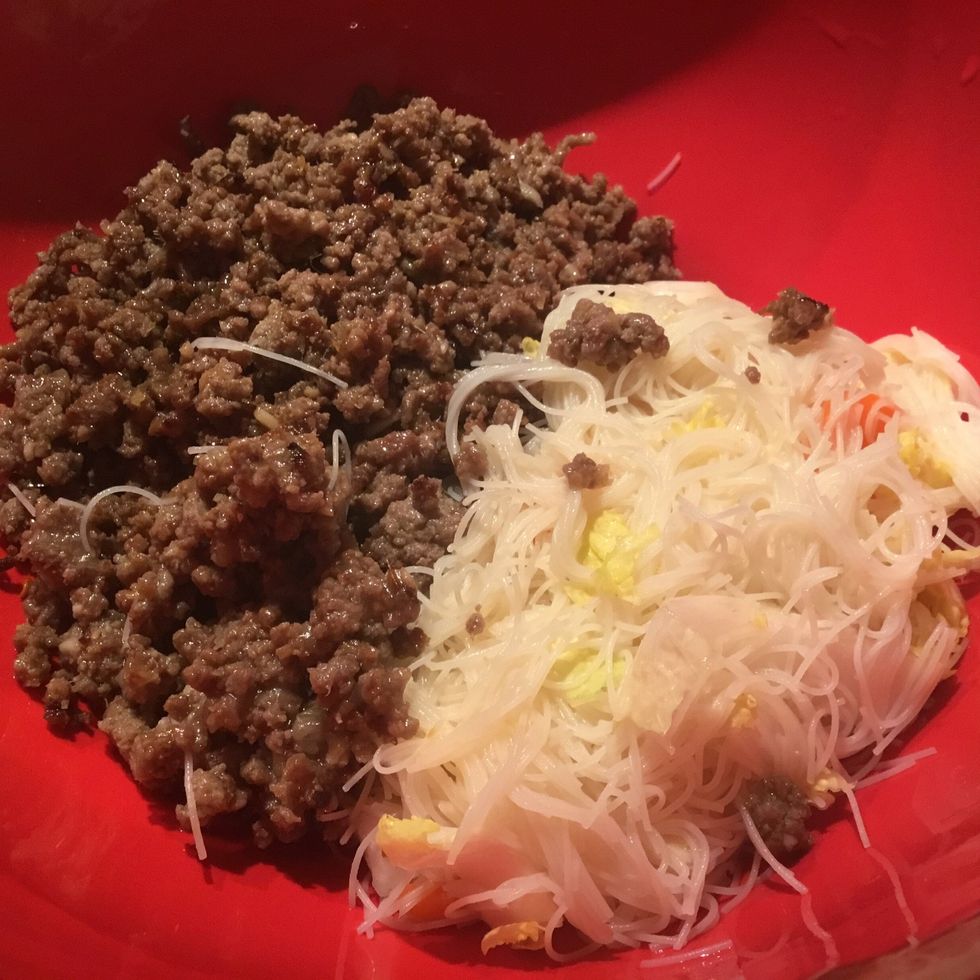 Put container mix in a mixing bowl and mix thoroughly. Use scissors if needed to cut down noodle length. Usually the beef is cold, but optionally you could heat the beef up.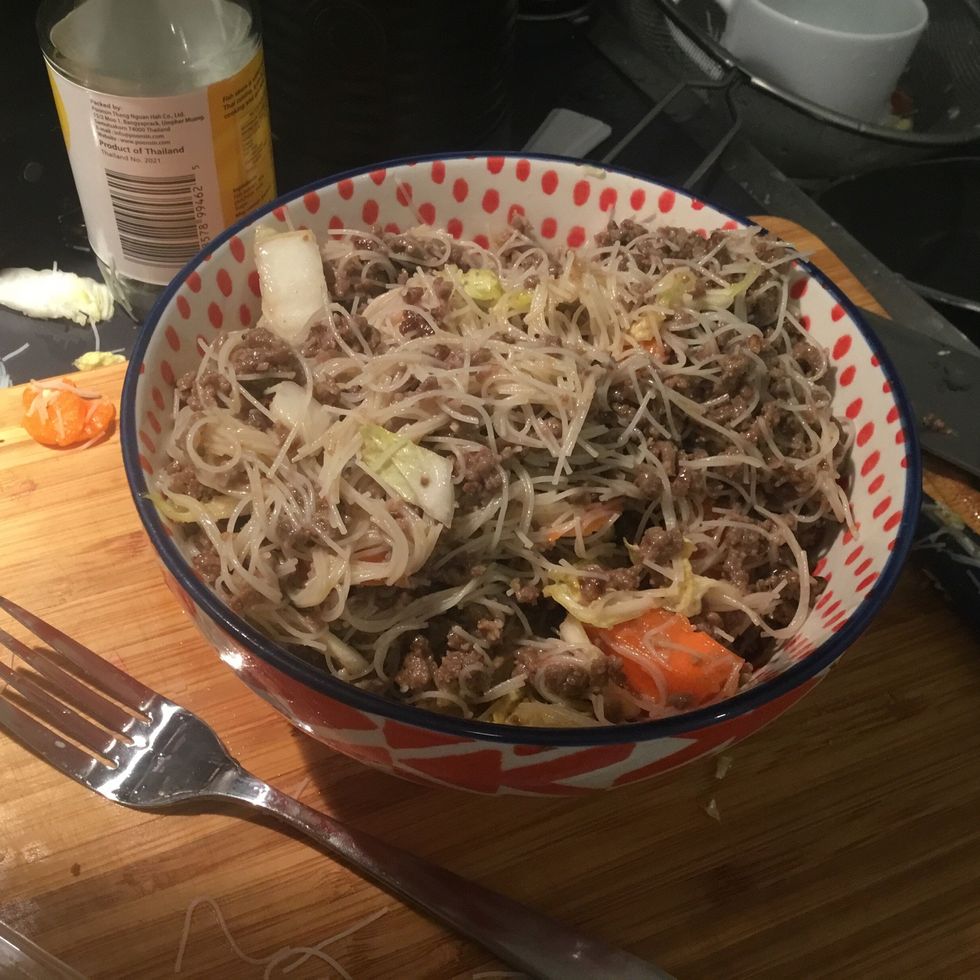 Place mixed salad in a bowl.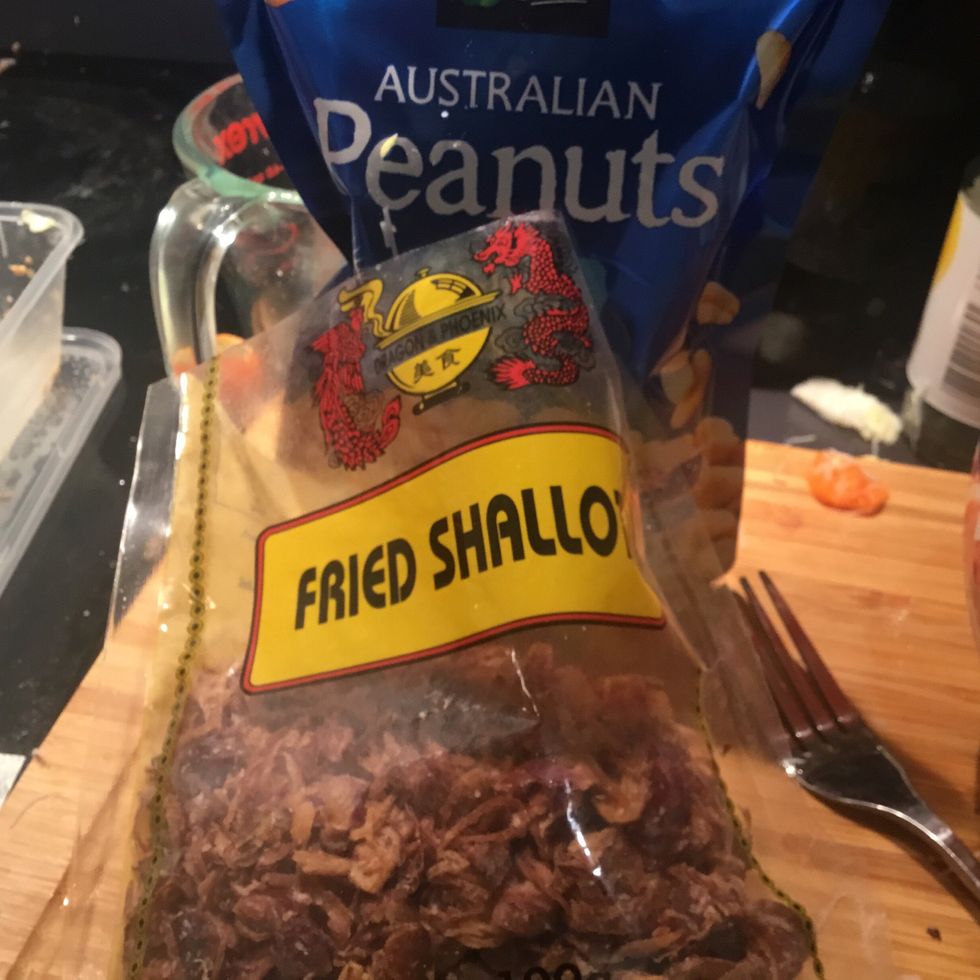 Fried shallots and peanuts for garnish.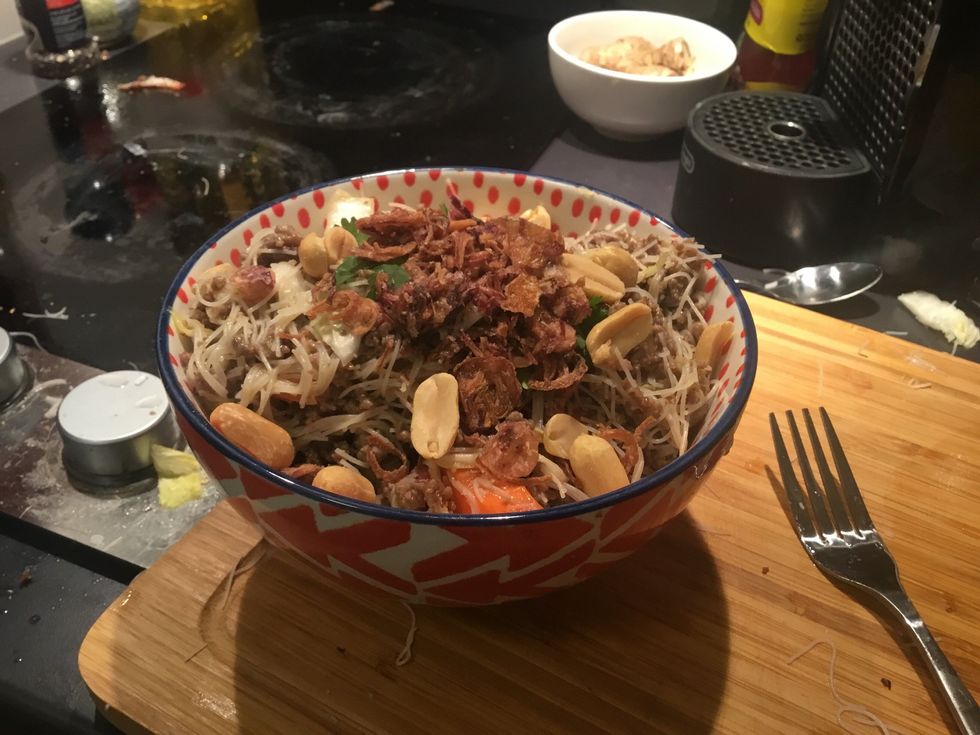 Also added some mint and coriander.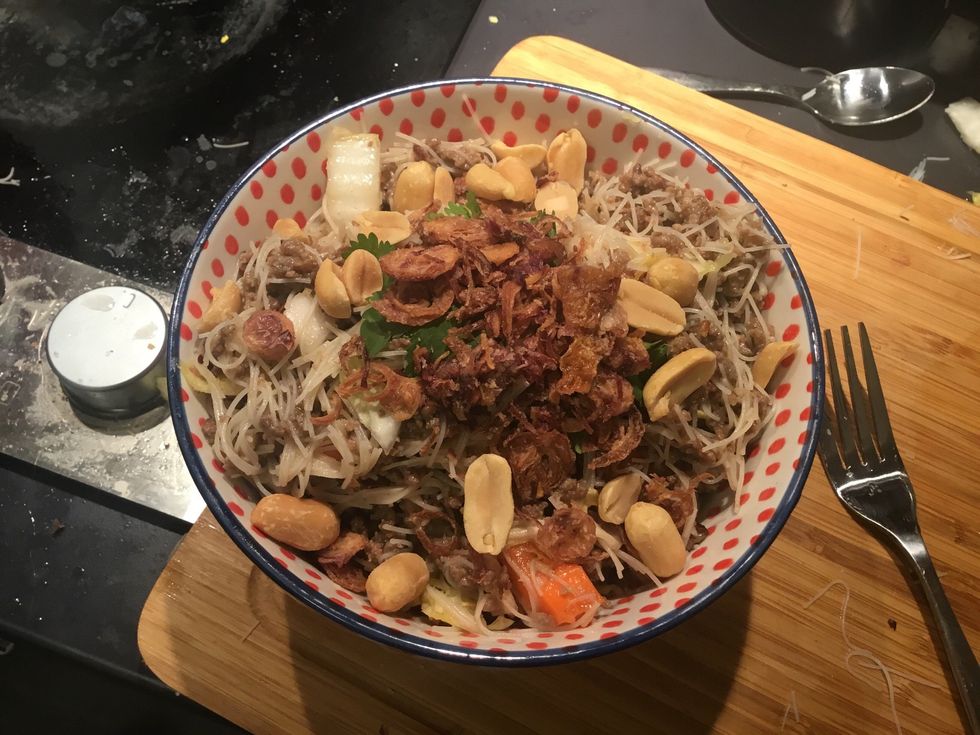 Done!
1.0kg Mince Beef
200.0g Vermicelli noodles
2.0 Stalk of lemongrass, minced
6.0 Garlic cloves, minced
2.0 Bottle of fish sauce
6.0tsp Caster sugar
1.0 Chinese Cabbage
4.0 Carrots
2.0Tbsp Lime juice
Peanut oil
Sesame oil
Peanuts, for garnish
Fried shallots, for garnish
Corriander (cilantro), for garnish
Mint, for garnish