Refresh your menu :) tasty :) even suitable for vegetarian :) "đậu hũ chiên xả ớt"
130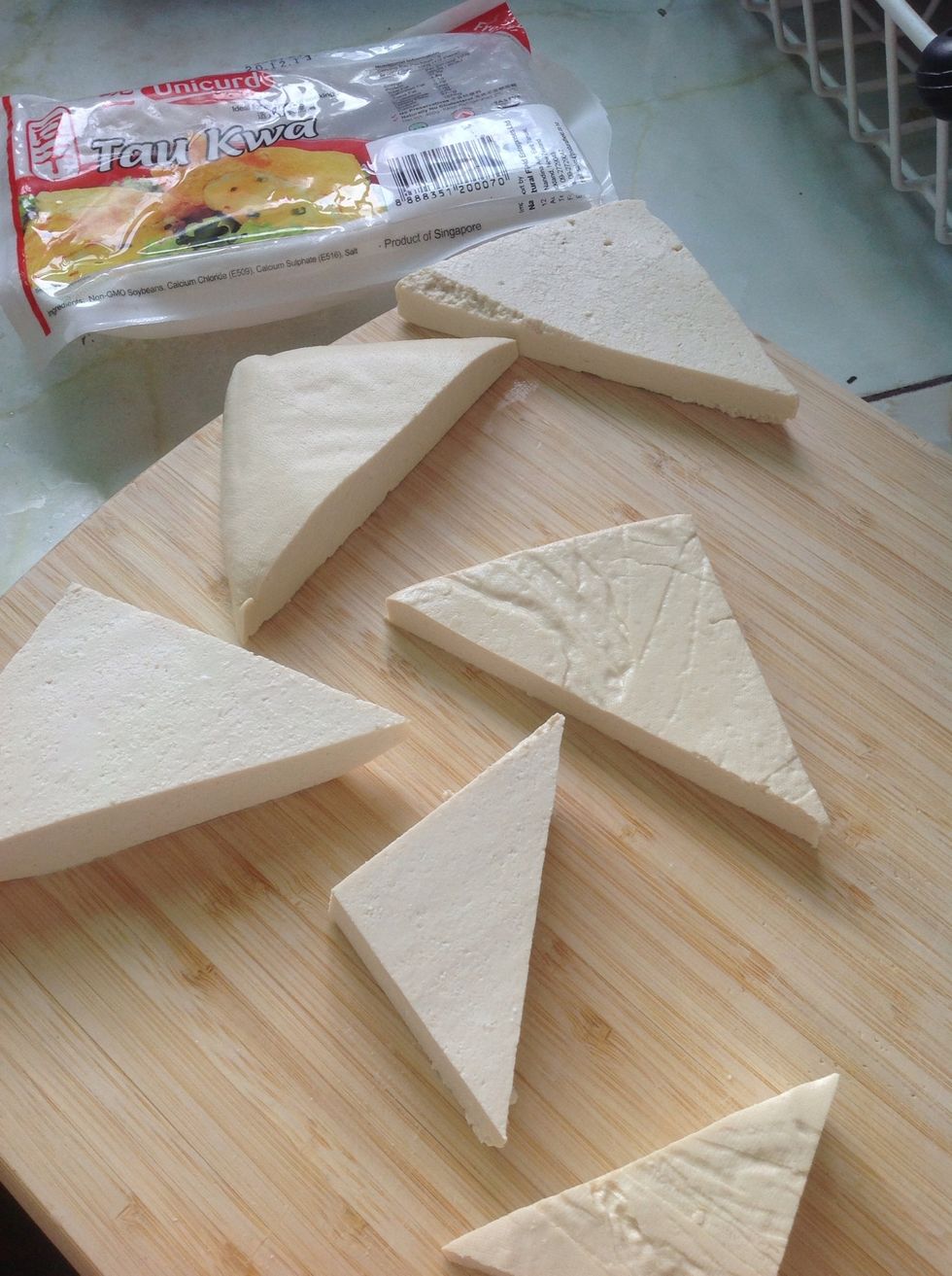 Chop tofu to whatever shape u want :)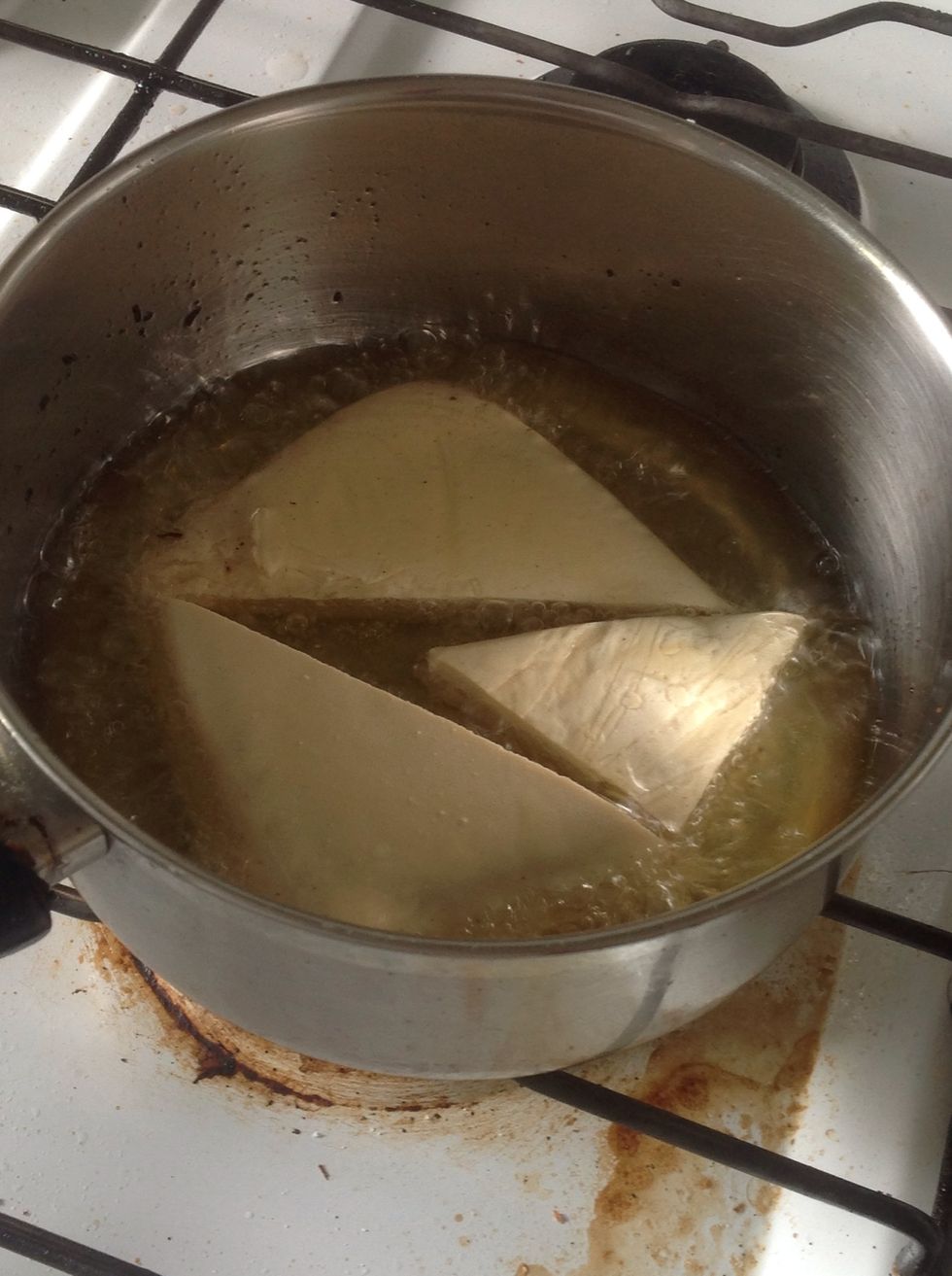 Fry tofu in deep oil, medium level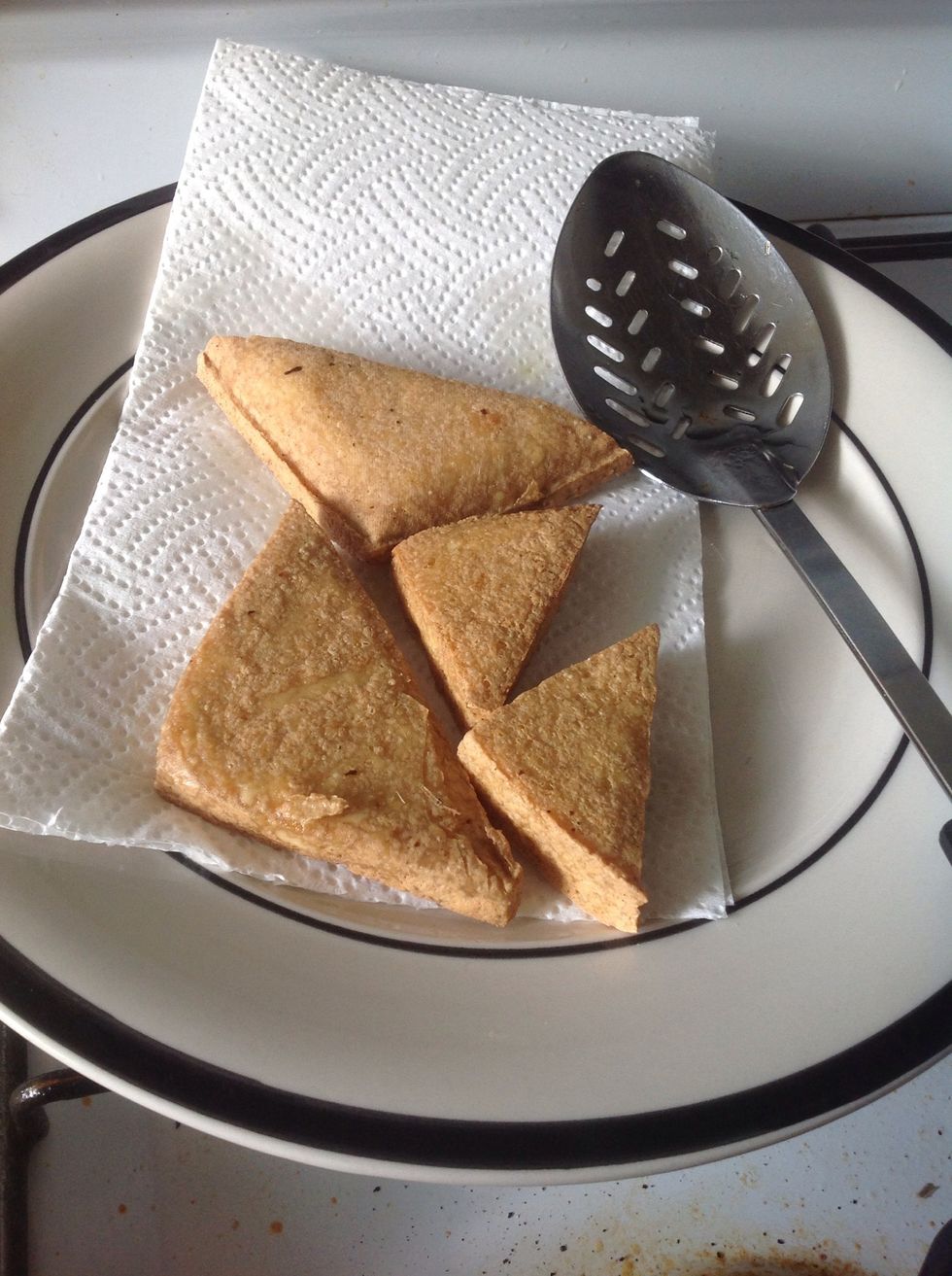 Pick them out and lay on an oil removing paper. If you can buy fried tofu, just quick fry them
Dip the tofu into a soya sauce bowl. Quick dip!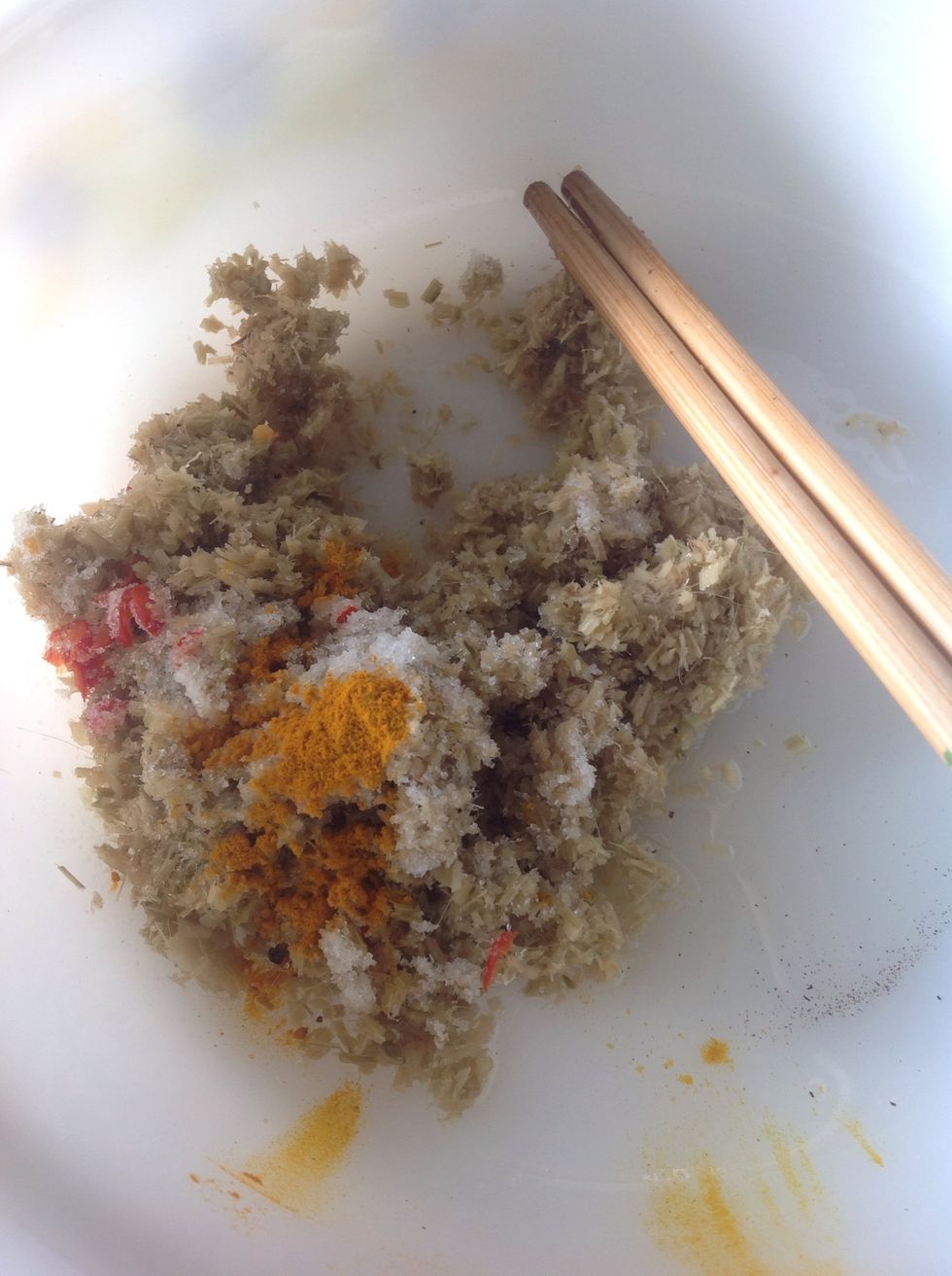 Prepare a mixture: lemongrass, sugar, seasoning powder, ground cumin, ground chilly, salt. Mix them well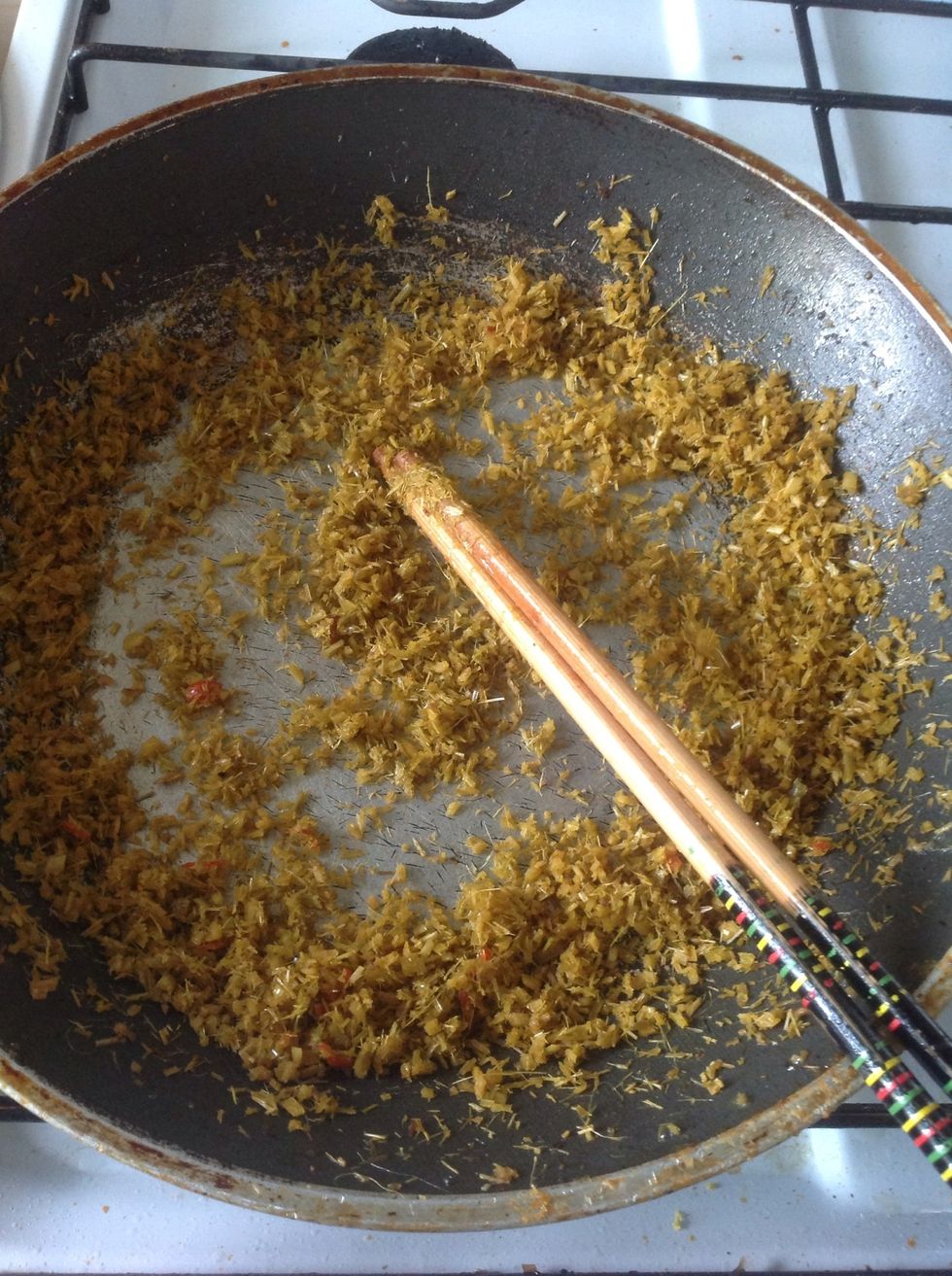 Put oil on pan till it's hot. Stir the mixture till it's smell good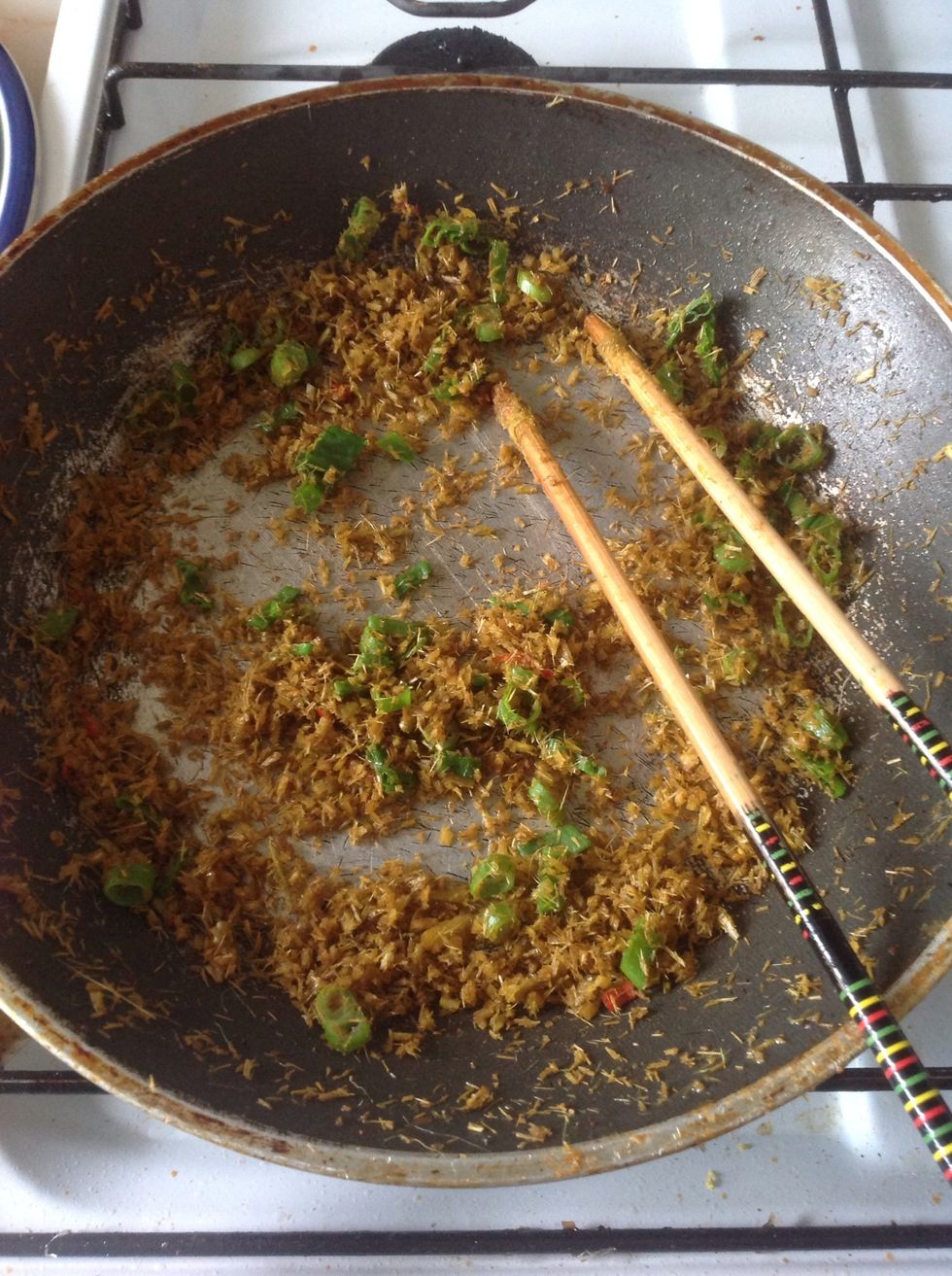 As soon as the lemongrass mixture turns dark yellow color, put the spring onion and dipped tofu on pan.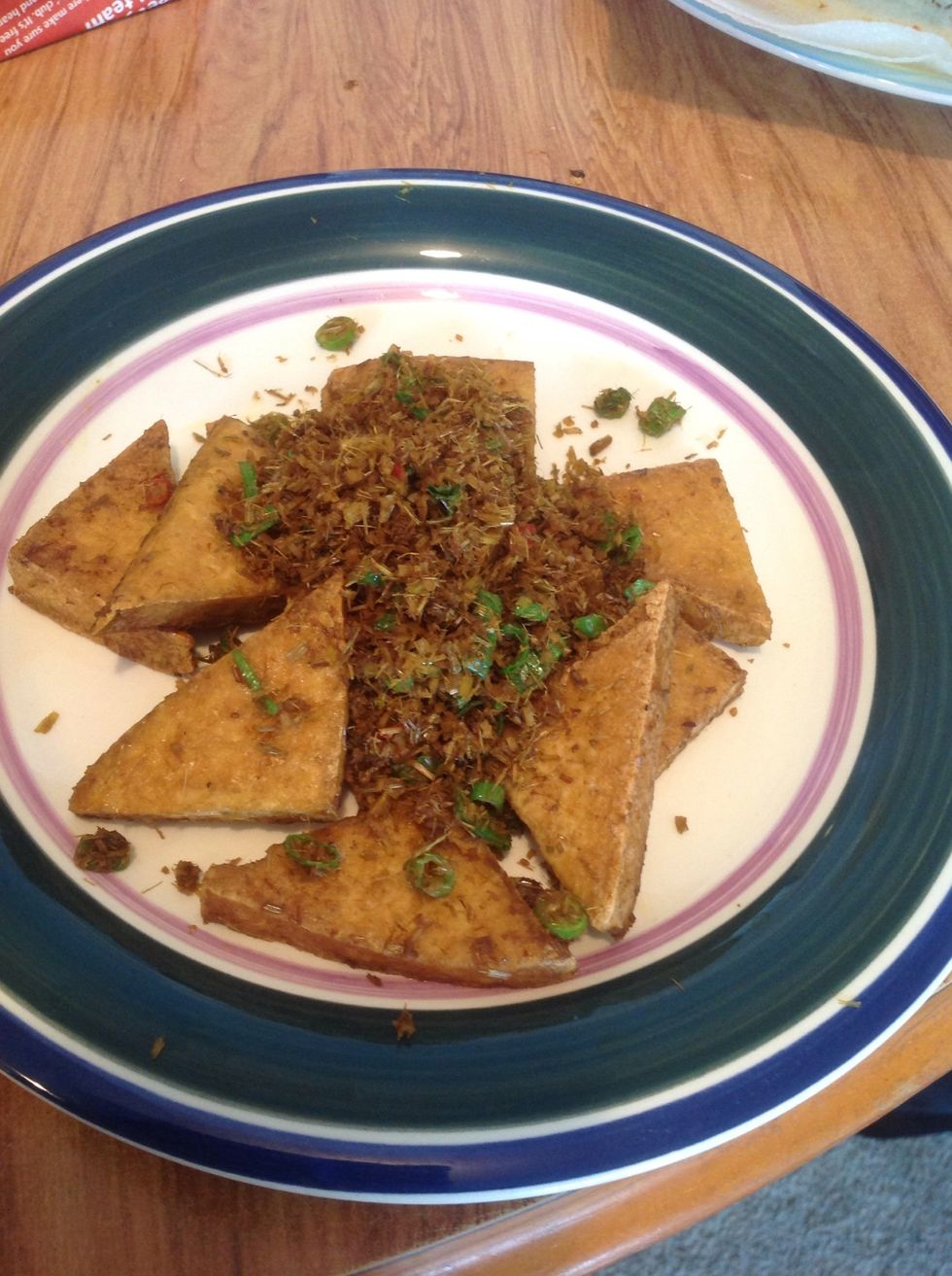 Voila! We have the delicious tofu and lemongrass mixture. Smell good! Bon appetite :)
Tofu
Minced lemon grass
Spring onion
Chilly
Salt
Sugar
Seasoning powder
Ground Cumin (optional)