How to make vietnamese fresh springroll "goi cuon" easily
Gỏi cuốn. The traditional, fresh and delicious for you. It's always my first choice in any finger food party
21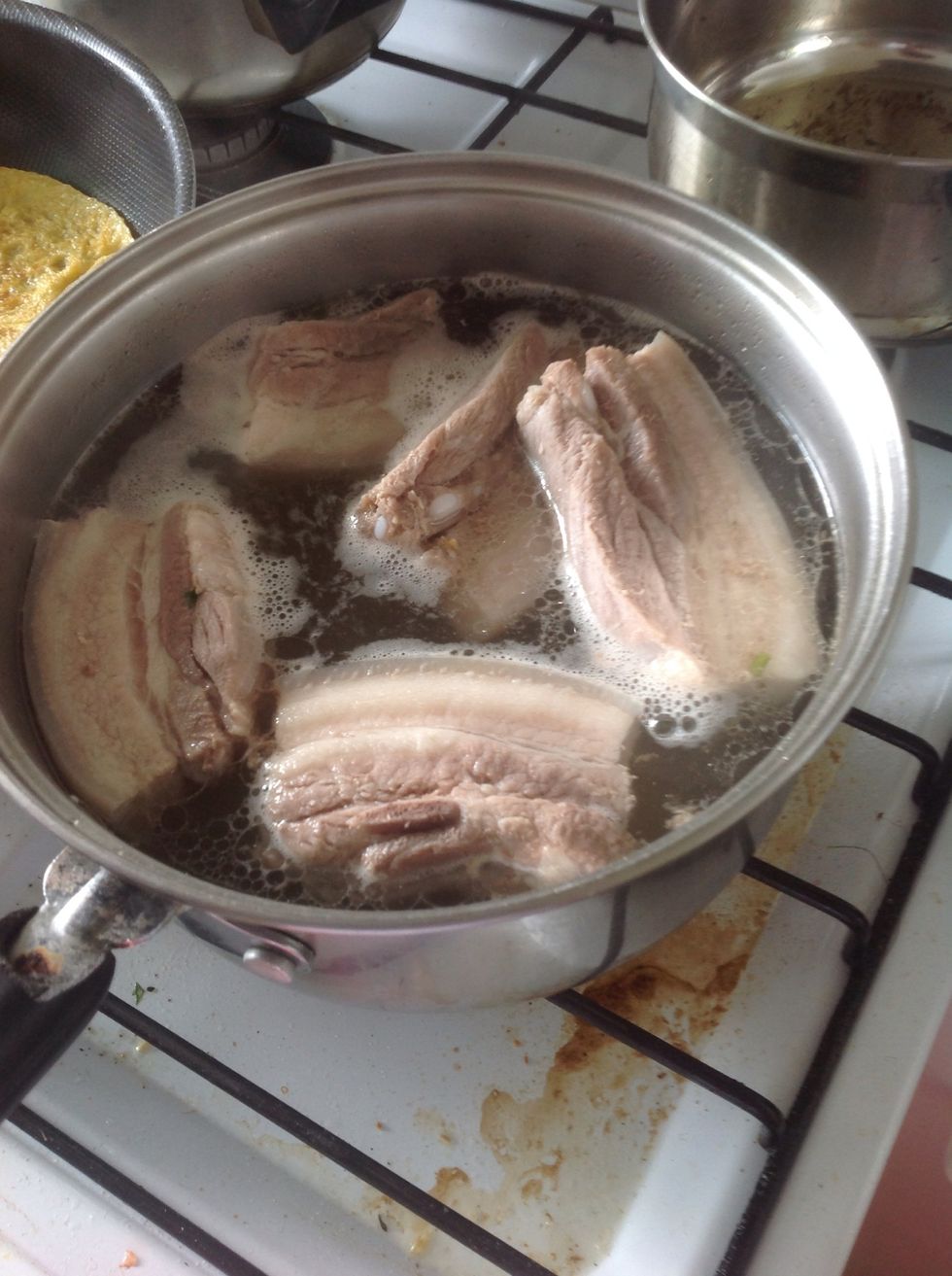 Boil the pork belly and shrimp. Pork belly is the best for this traditional recipe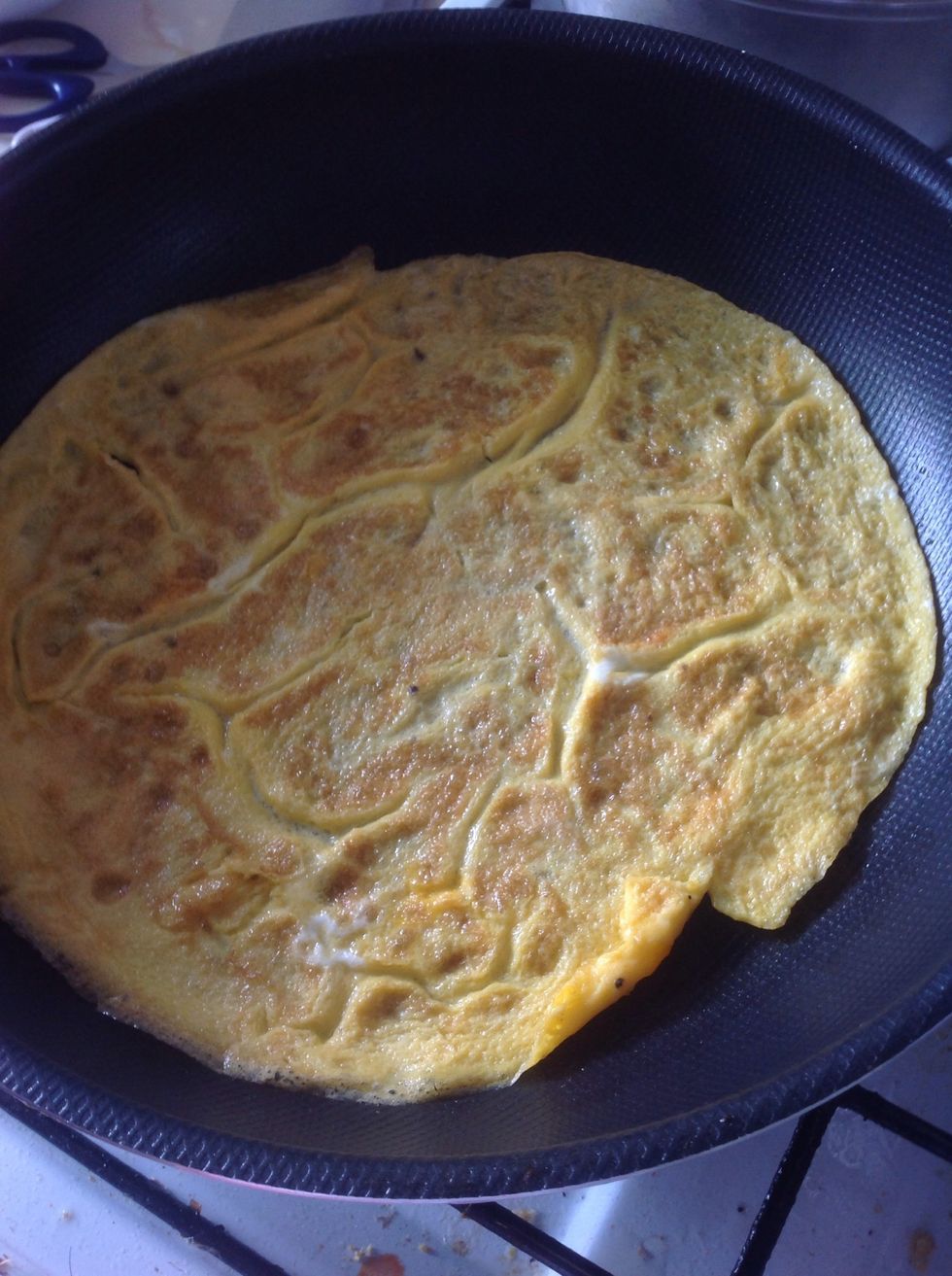 Mix eggs with a little bit fish sauce. Heat oil in non stick pan. Fry the eggs mixture thinly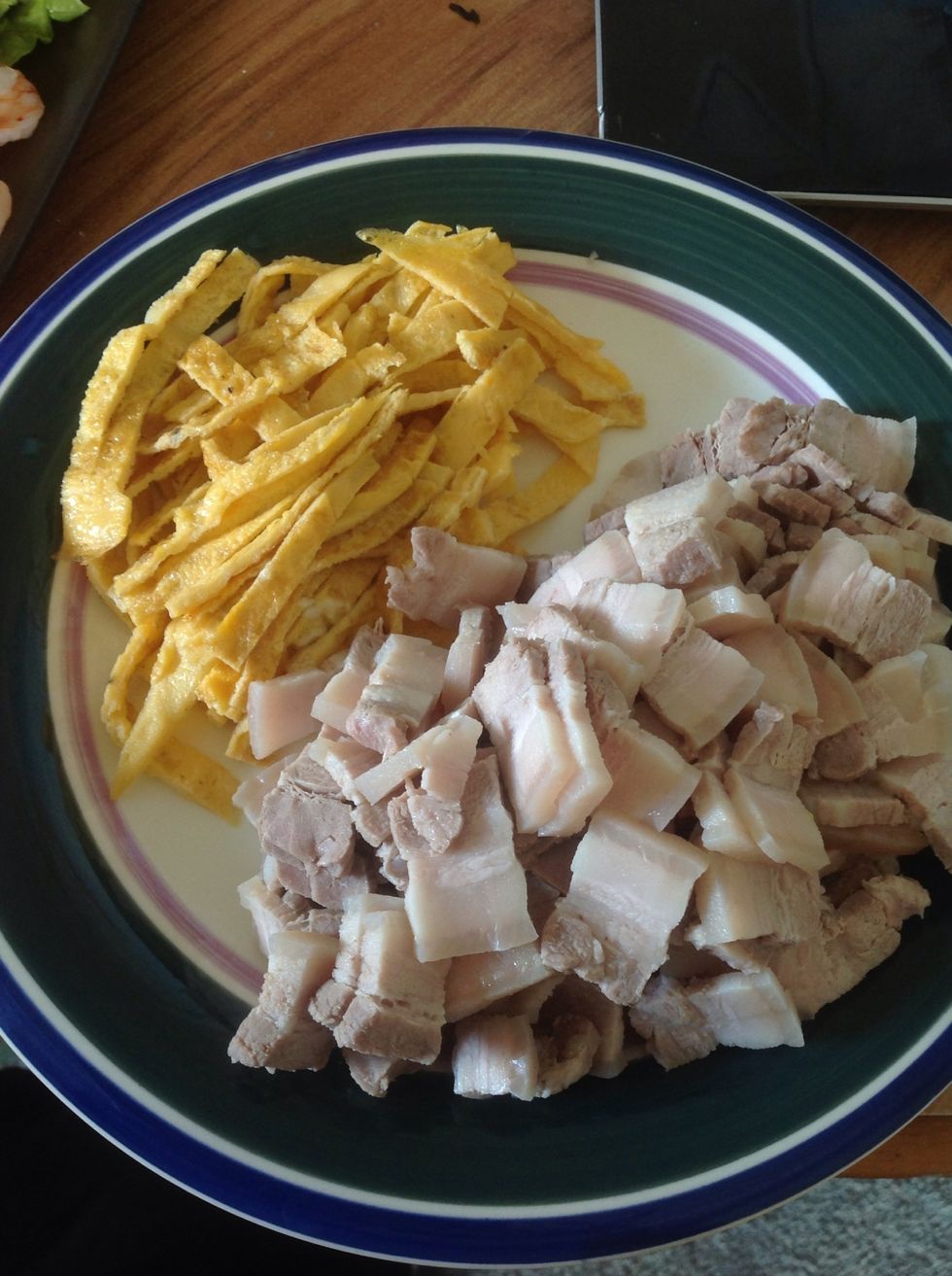 Cut them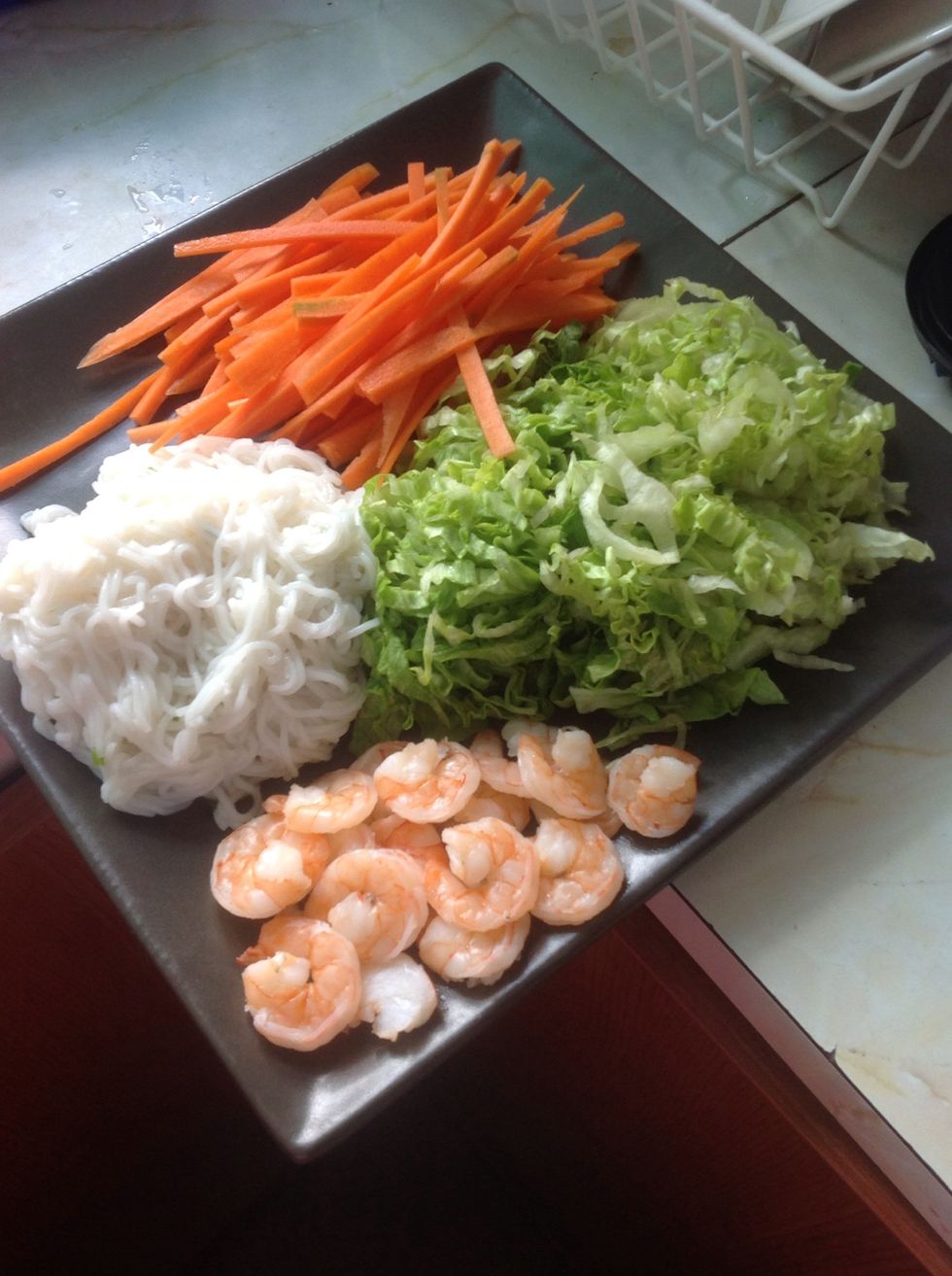 Prepare vegetables, carrot and cucumber. Boil vermicelli and drain well in cold water. Place them.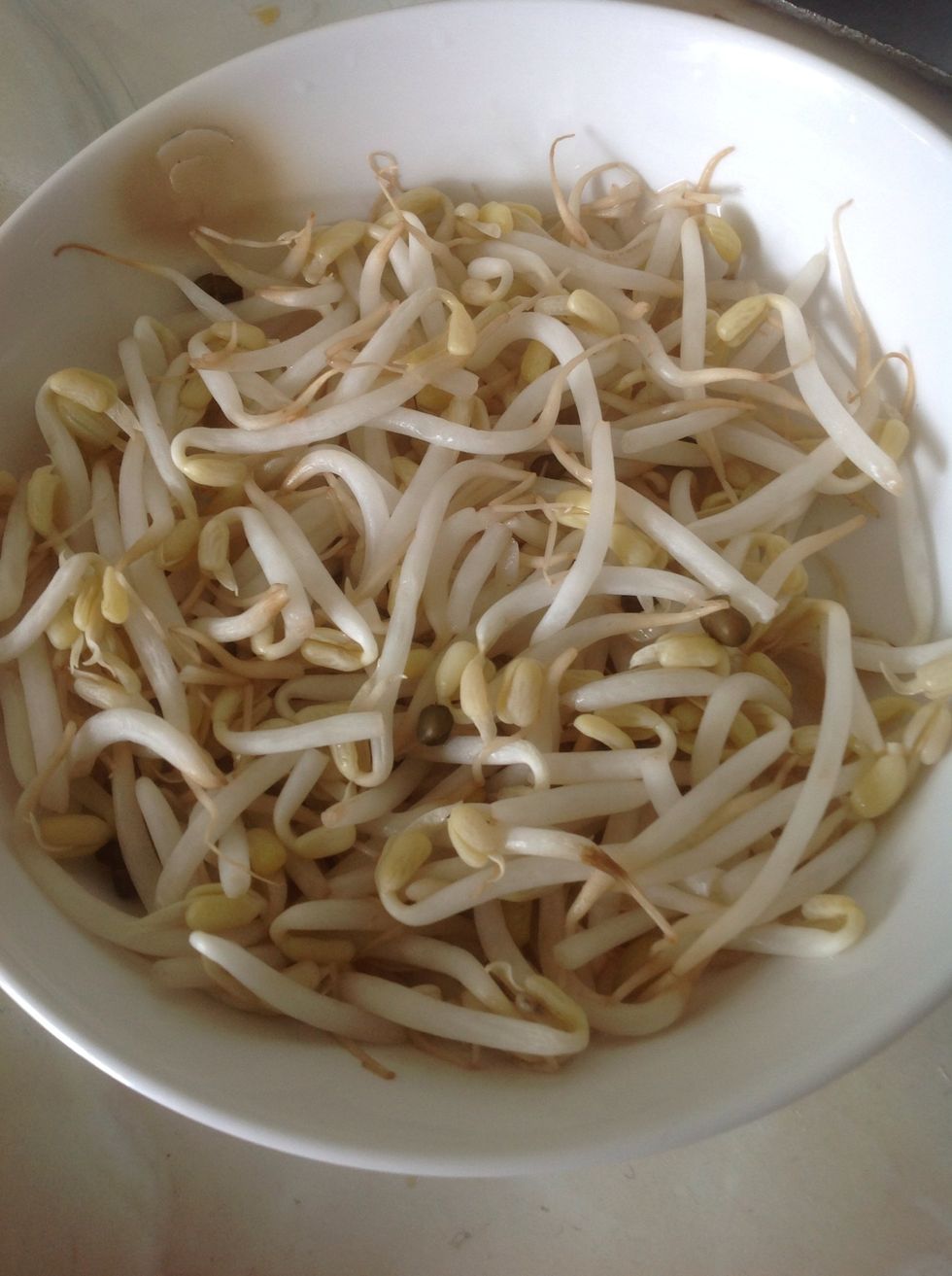 Bean sprouts help your springroll crunchy and fresh. U can add any herbs u like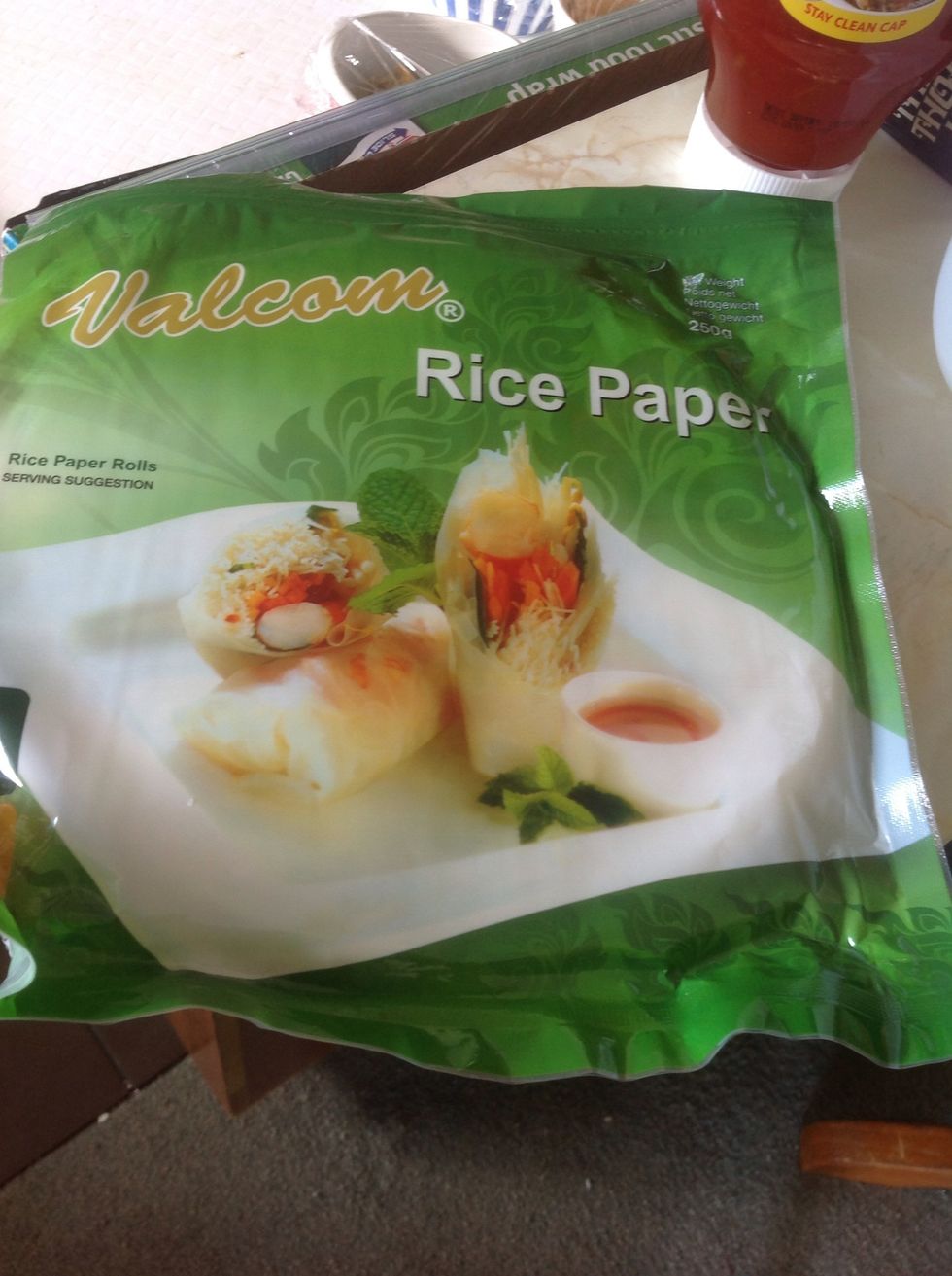 This is my favorite brand. The good quality rice paper can not tear while I am making the rolls.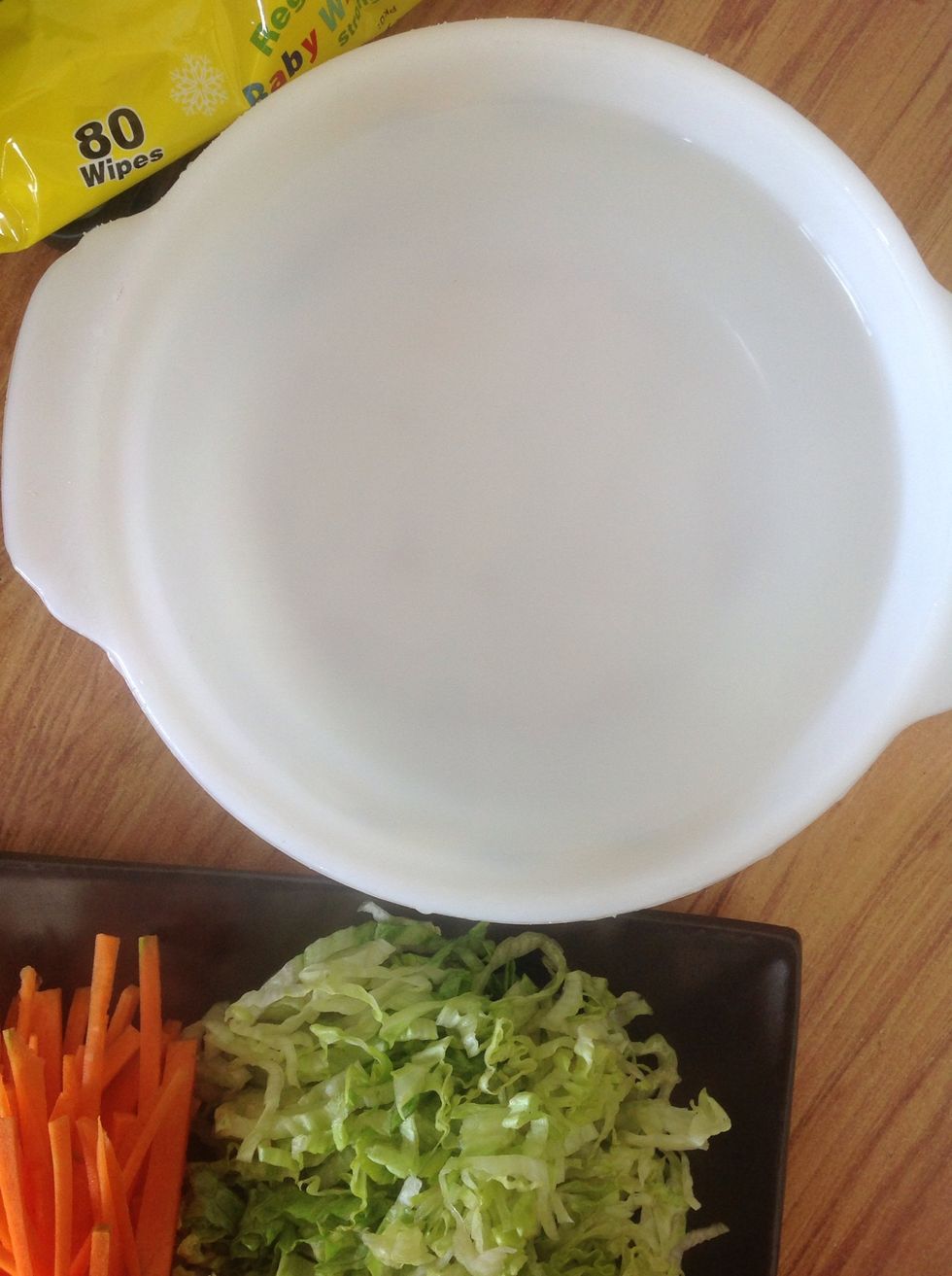 Warm or hot water.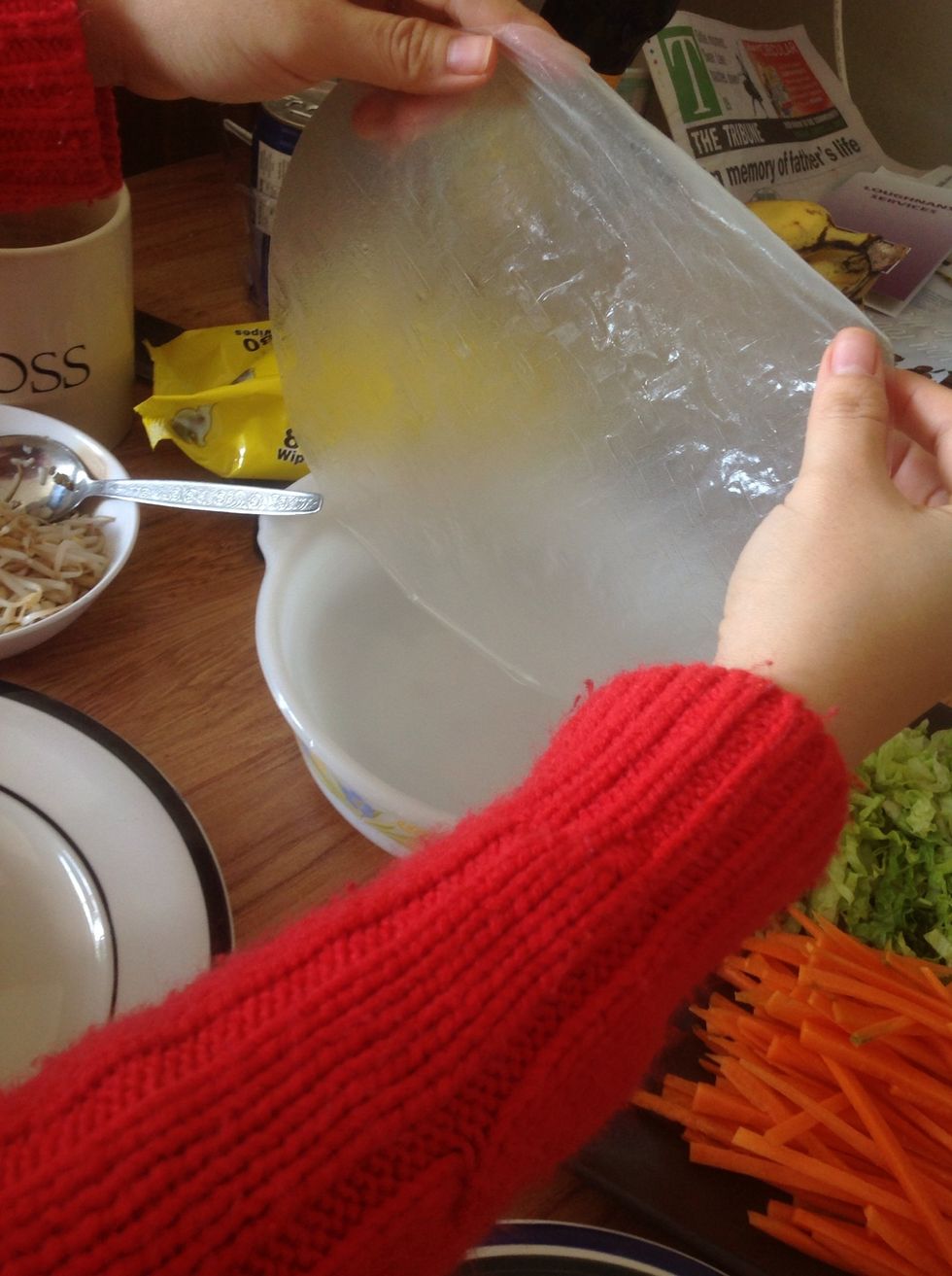 Dip your rice paper into the warm water. Do not let it over wet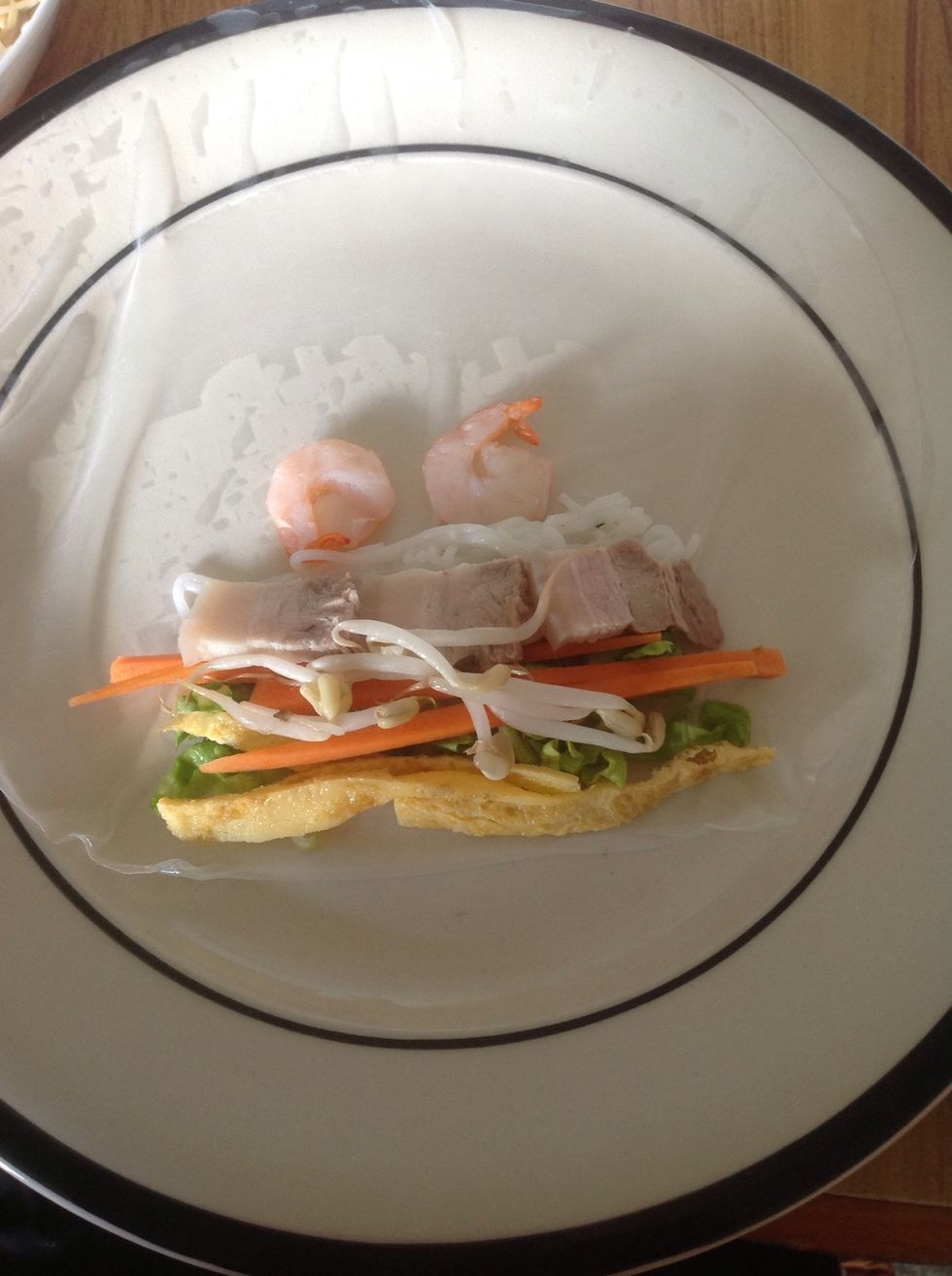 Place the ingredients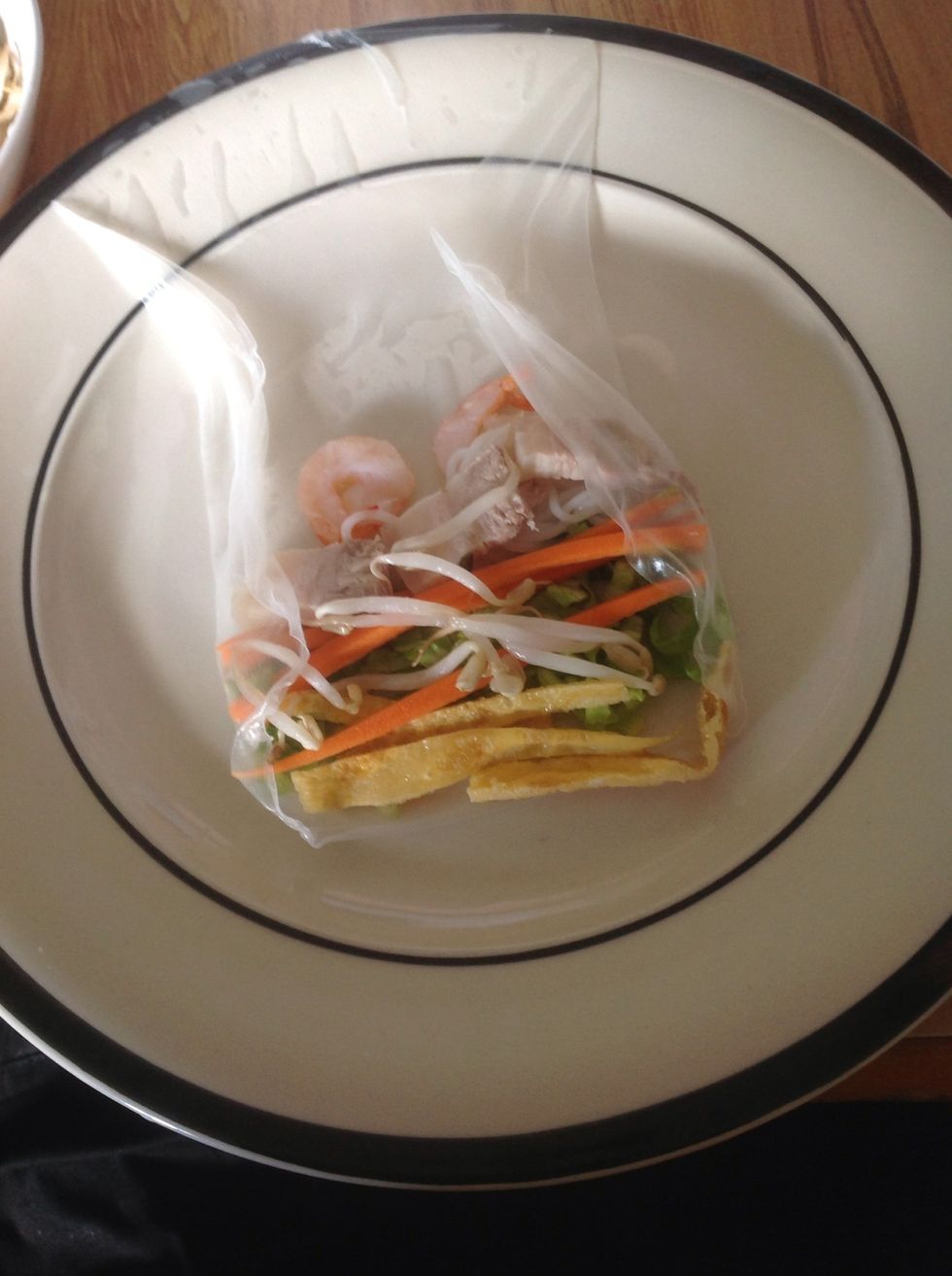 Fold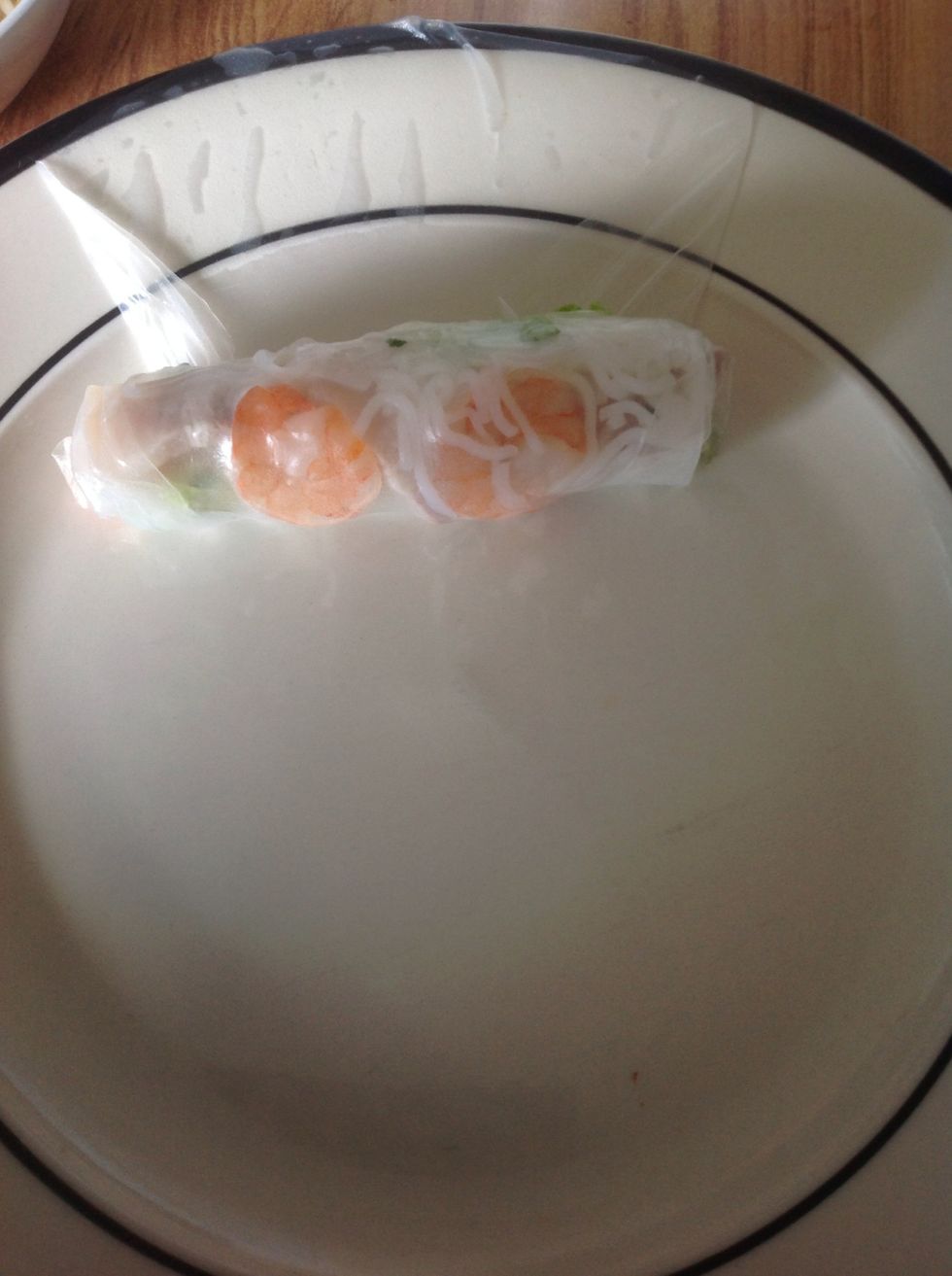 And roll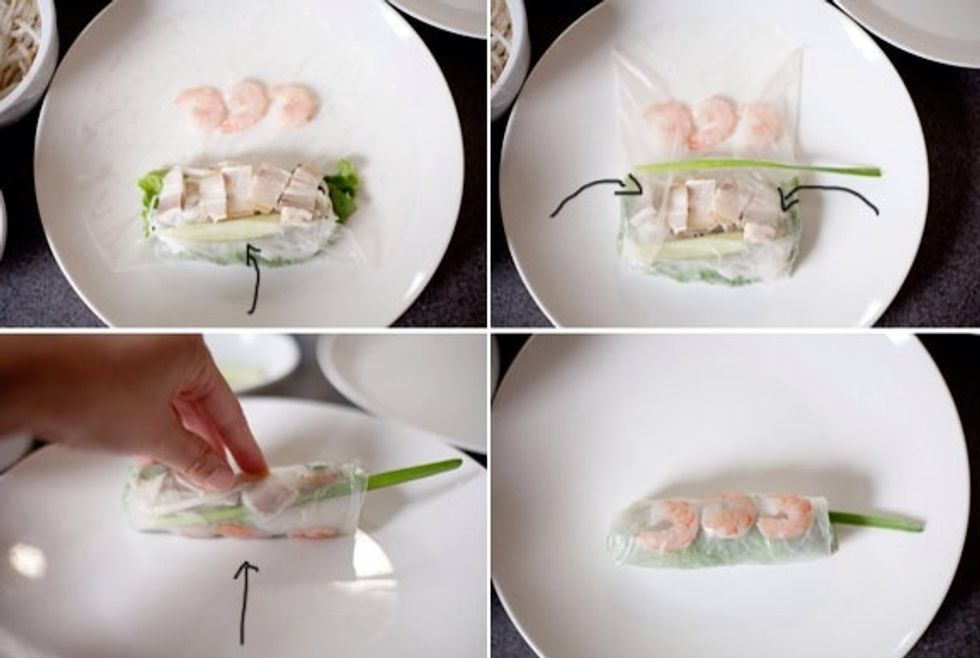 This is whole process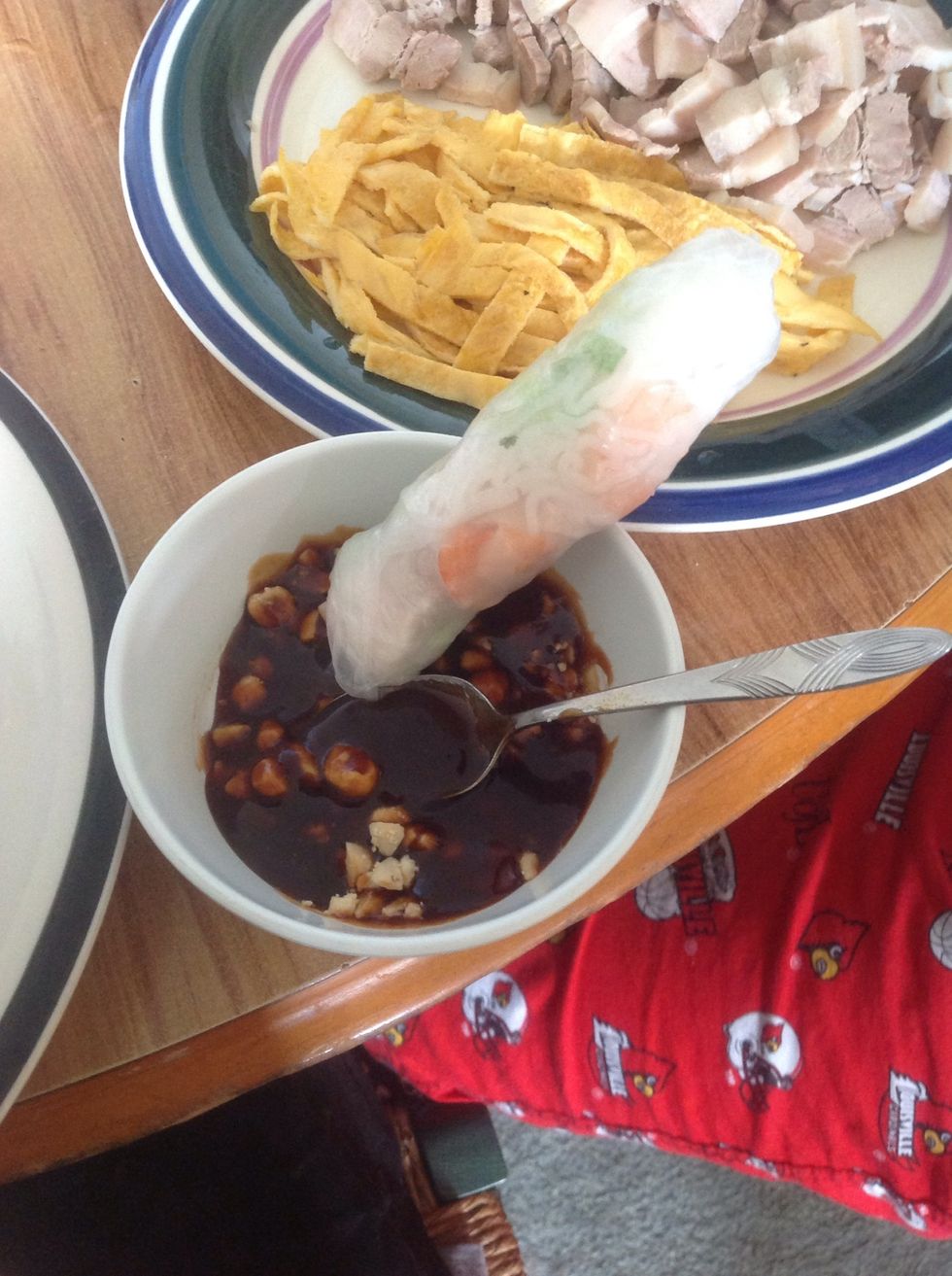 Ta-da! The sauce is hoisin sauce. U add a little bit water and peanut butter to get a strong flavor!!! Yummy!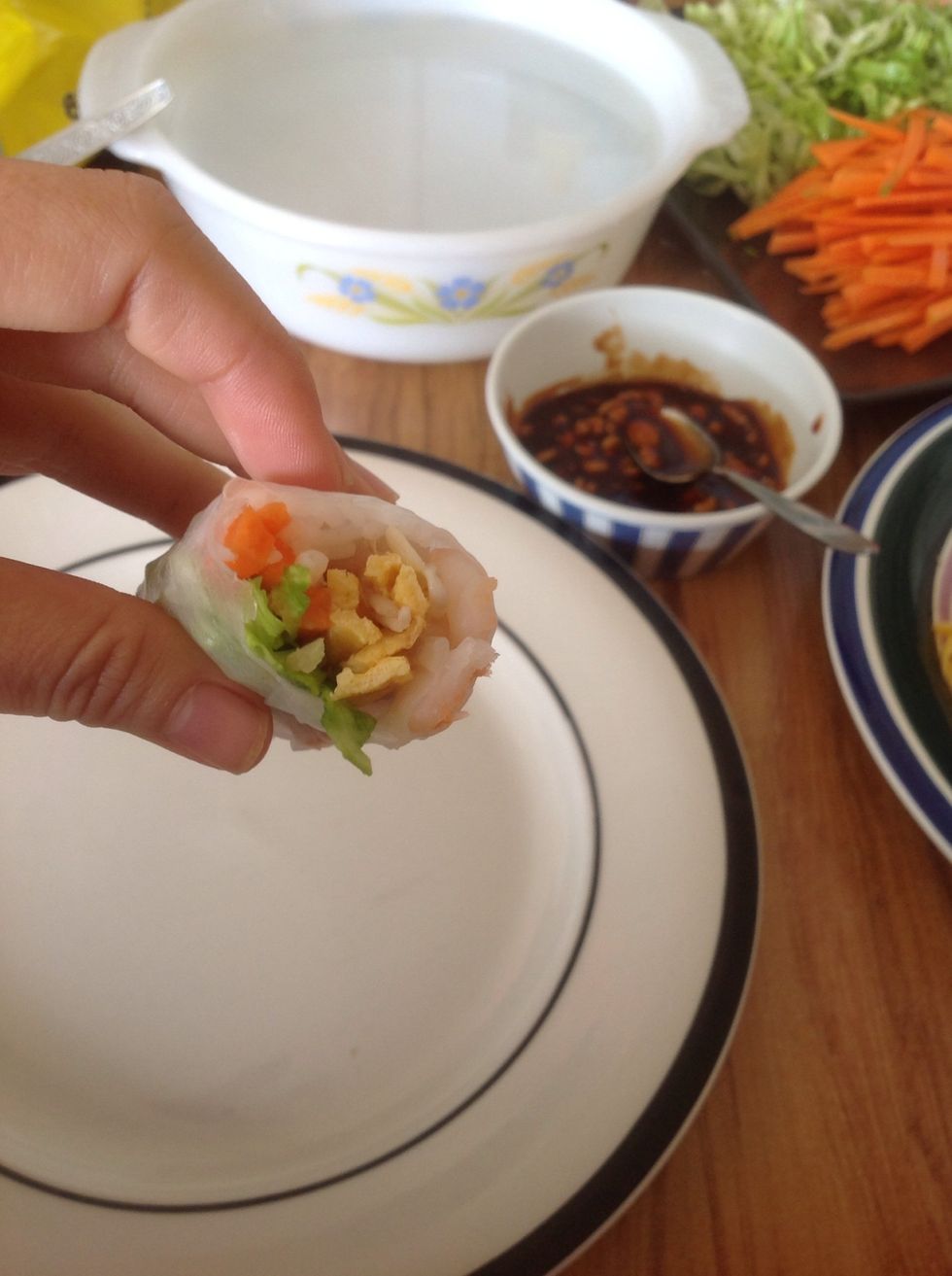 Inside the spring roll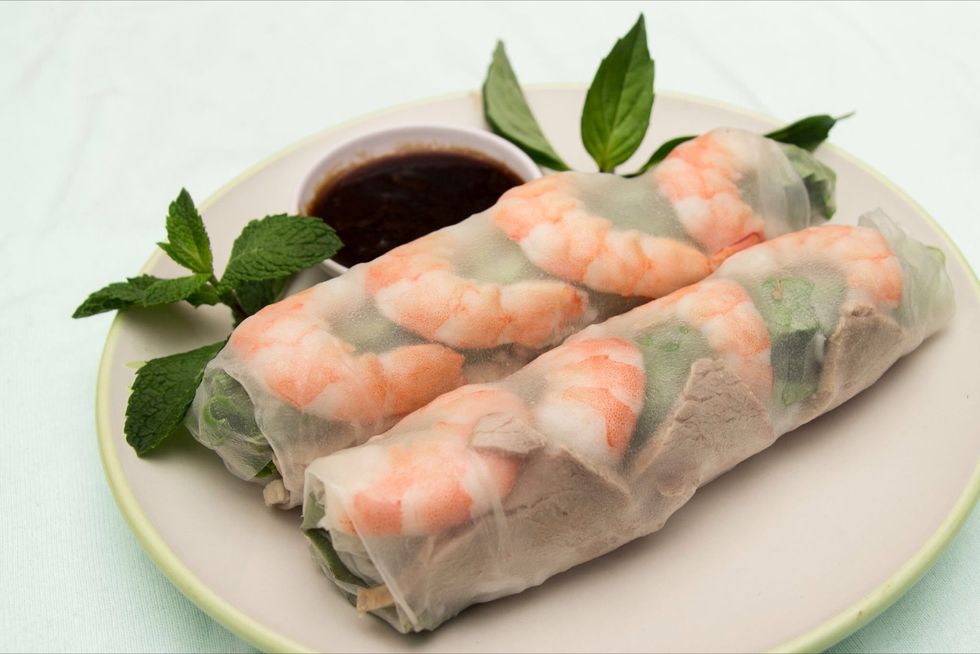 Yummy!
Rice paper
Egg
Vegetables: lettuce, salad, herbs...
Pork belly
Shrimp
Bean sprouts
Vermicelli
Carrot
Cucumber
Hoisin sauce