A very simple guide on making pretzels. Enjoy!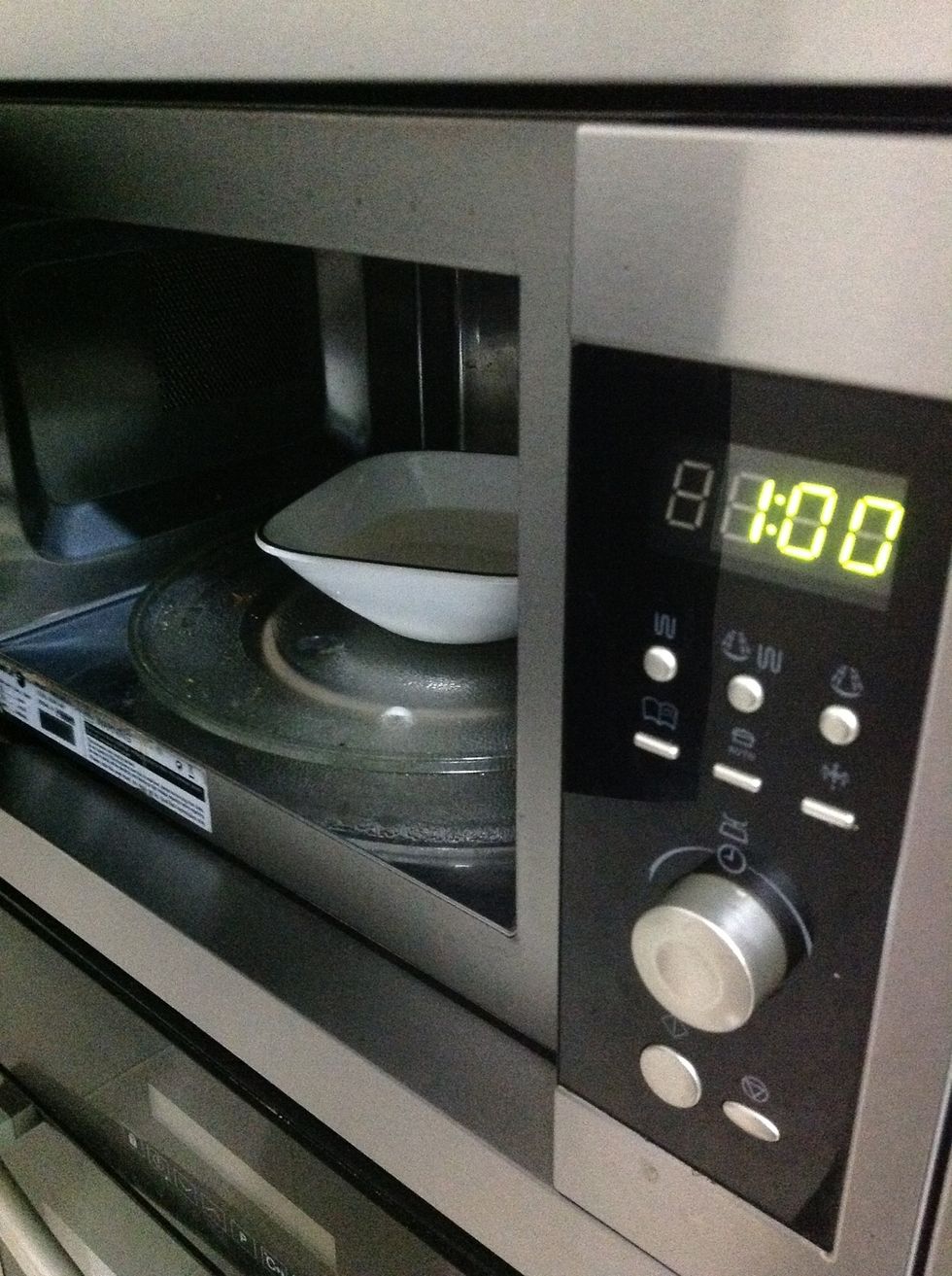 First, heat 1 cup of milk in the microwave for about 1 minute or in a saucepan till its reaches 110-112°F.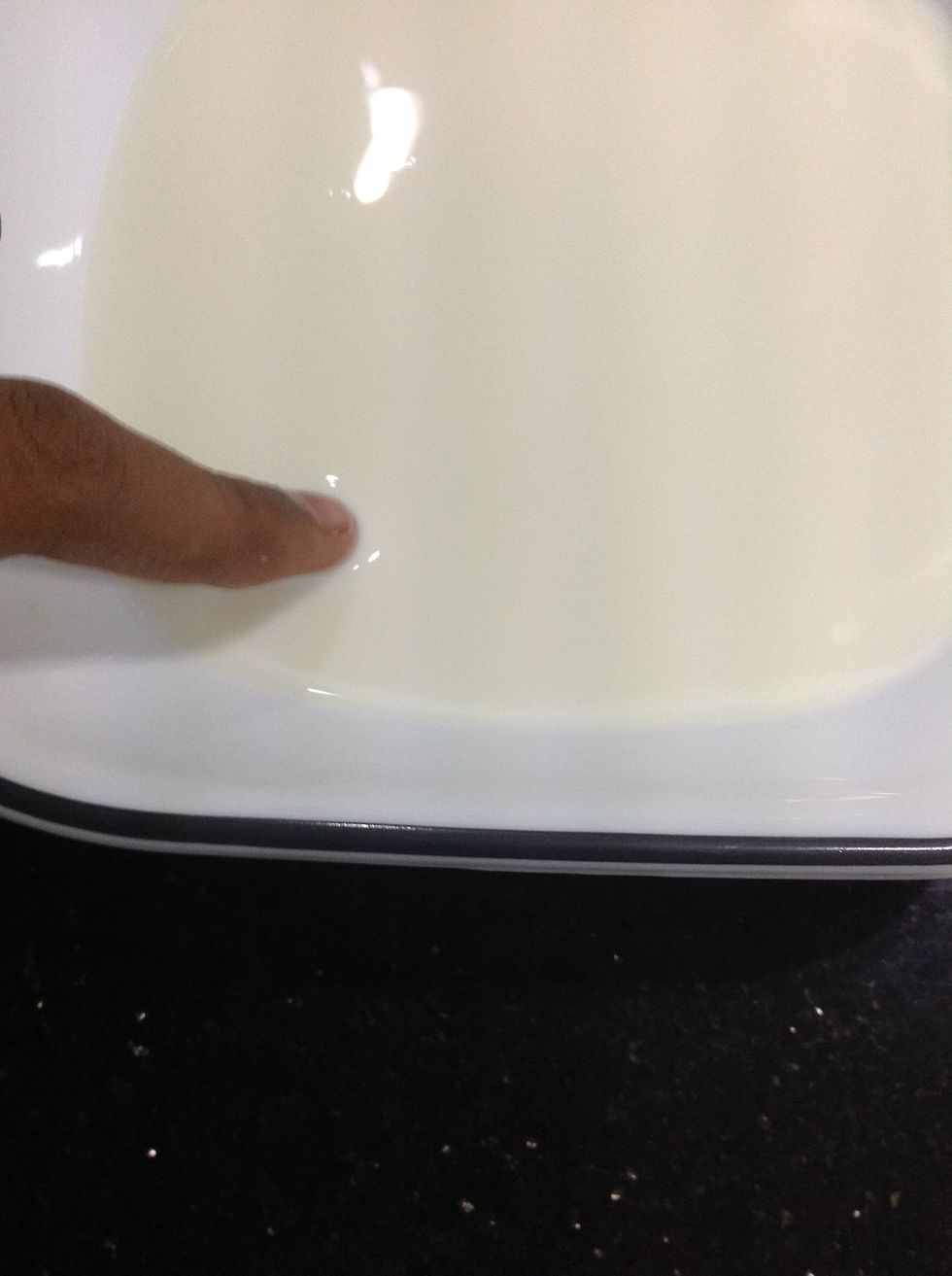 You should be able to touch the warmed milk comfortably. Make sure it isn't too hot, or it will kill the yeast.
Add 1 tbsp of instant yeast to the milk & let it sit for 3 minutes.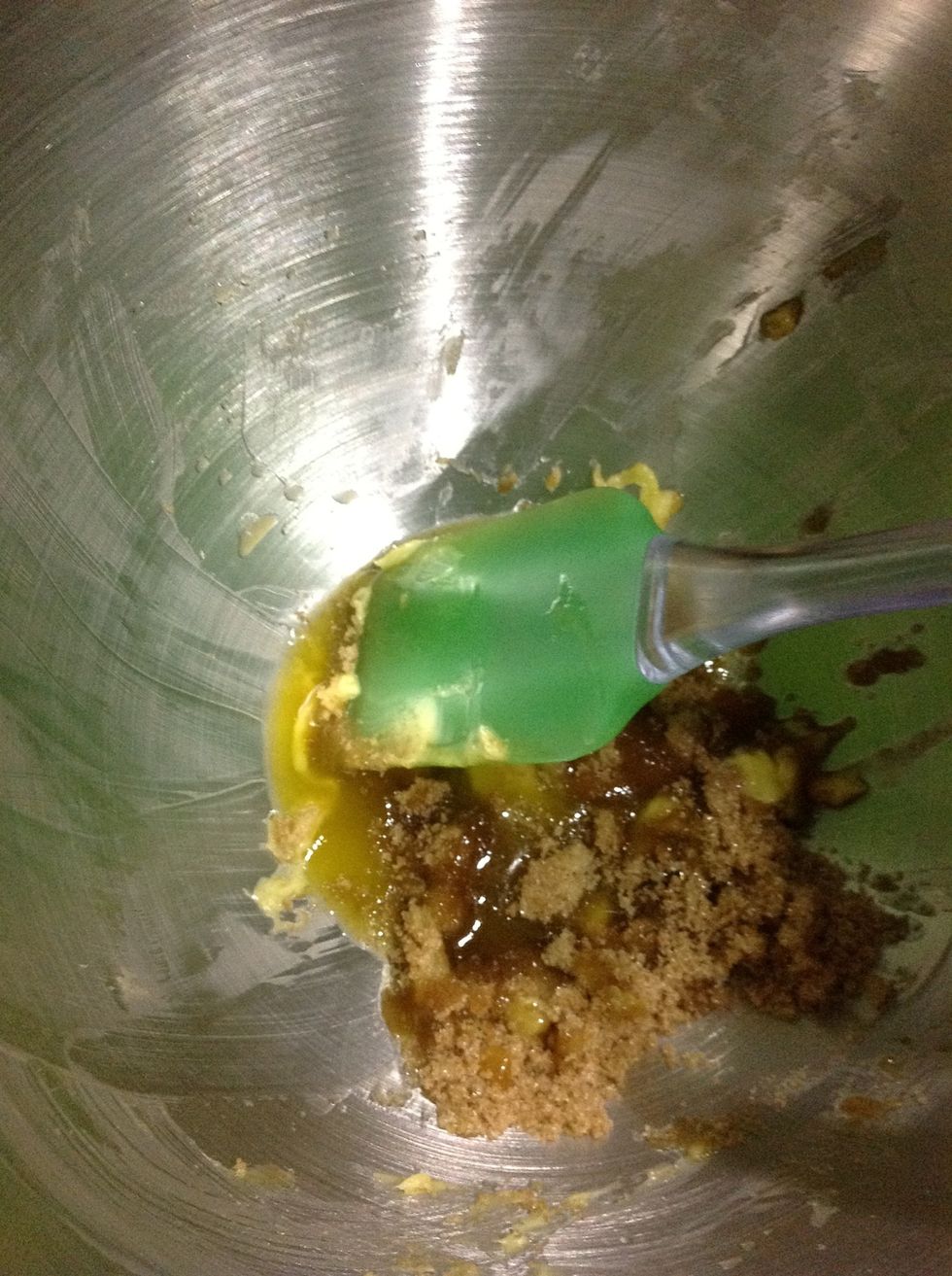 Meanwhile, mix 3 tbsp of brown sugar and 2 tbsp of melted butter in a big mixing bowl.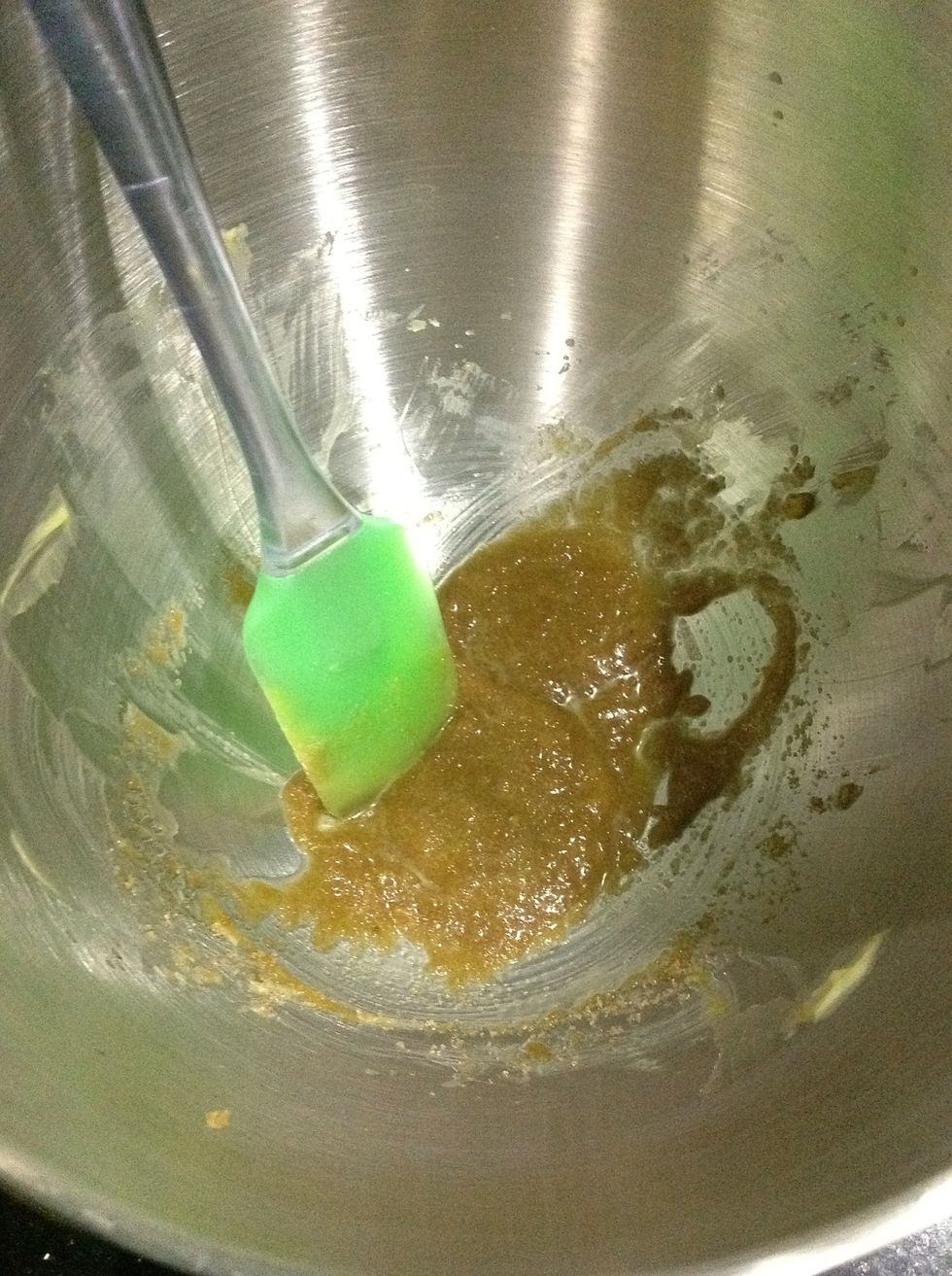 Just around 5 seconds really.
This is how your yeast will somewhat look like. It bubbles a little. Basically it looks gross...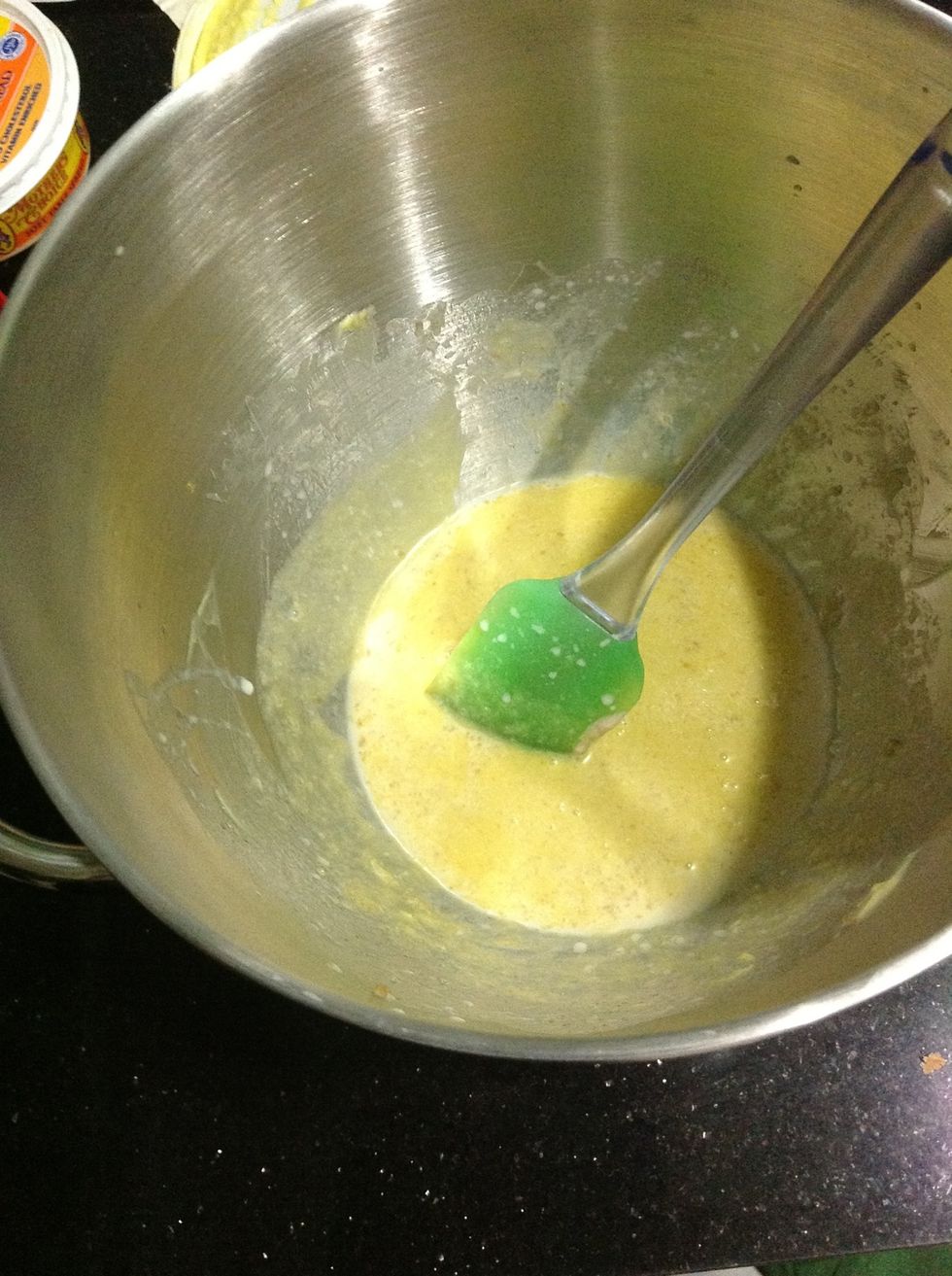 Mix the yeast mixture into the big bowl.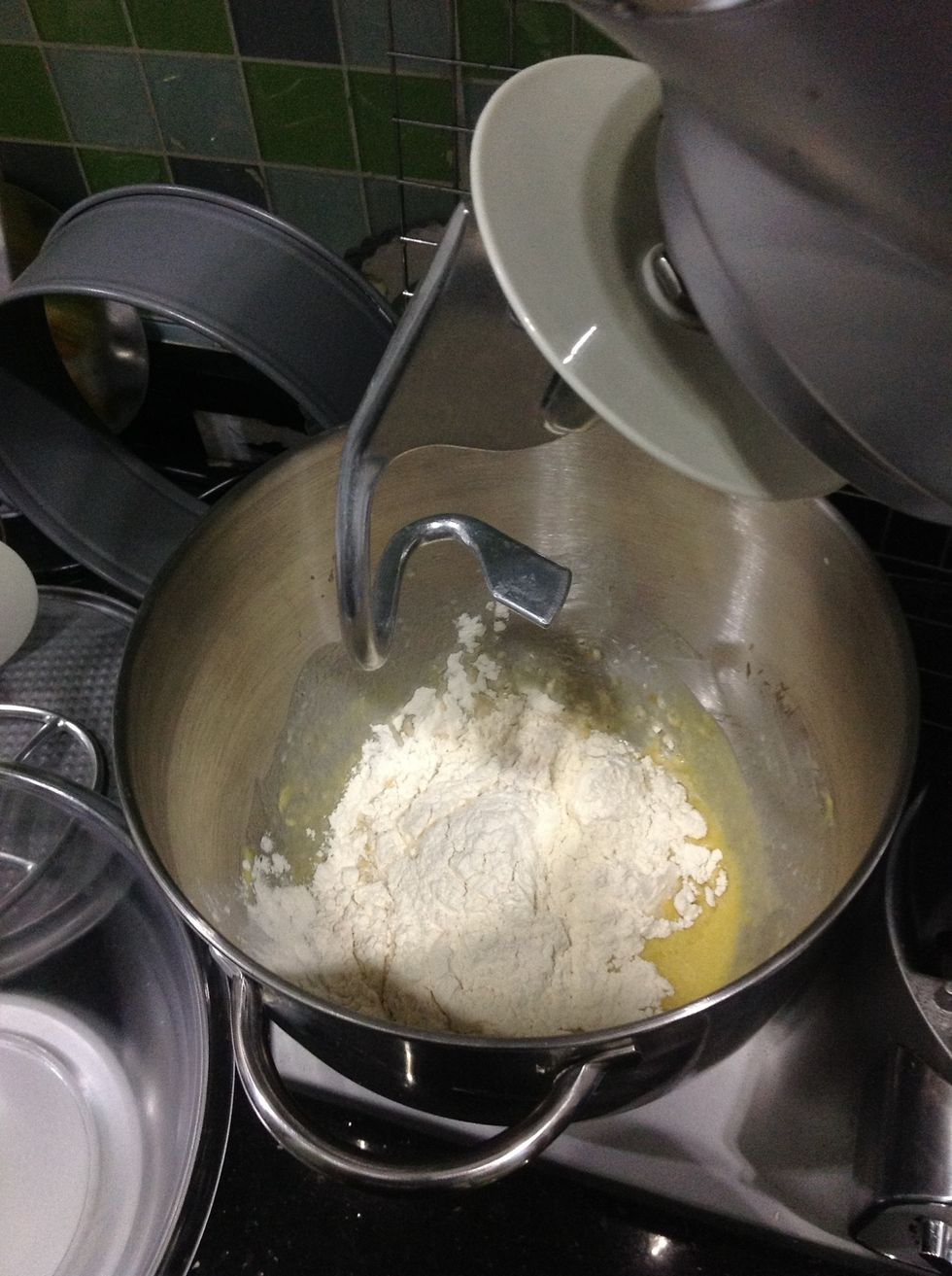 Now, with the dough hook attached, add in 1 cup of flour and 1 tsp of fine salt. Knead.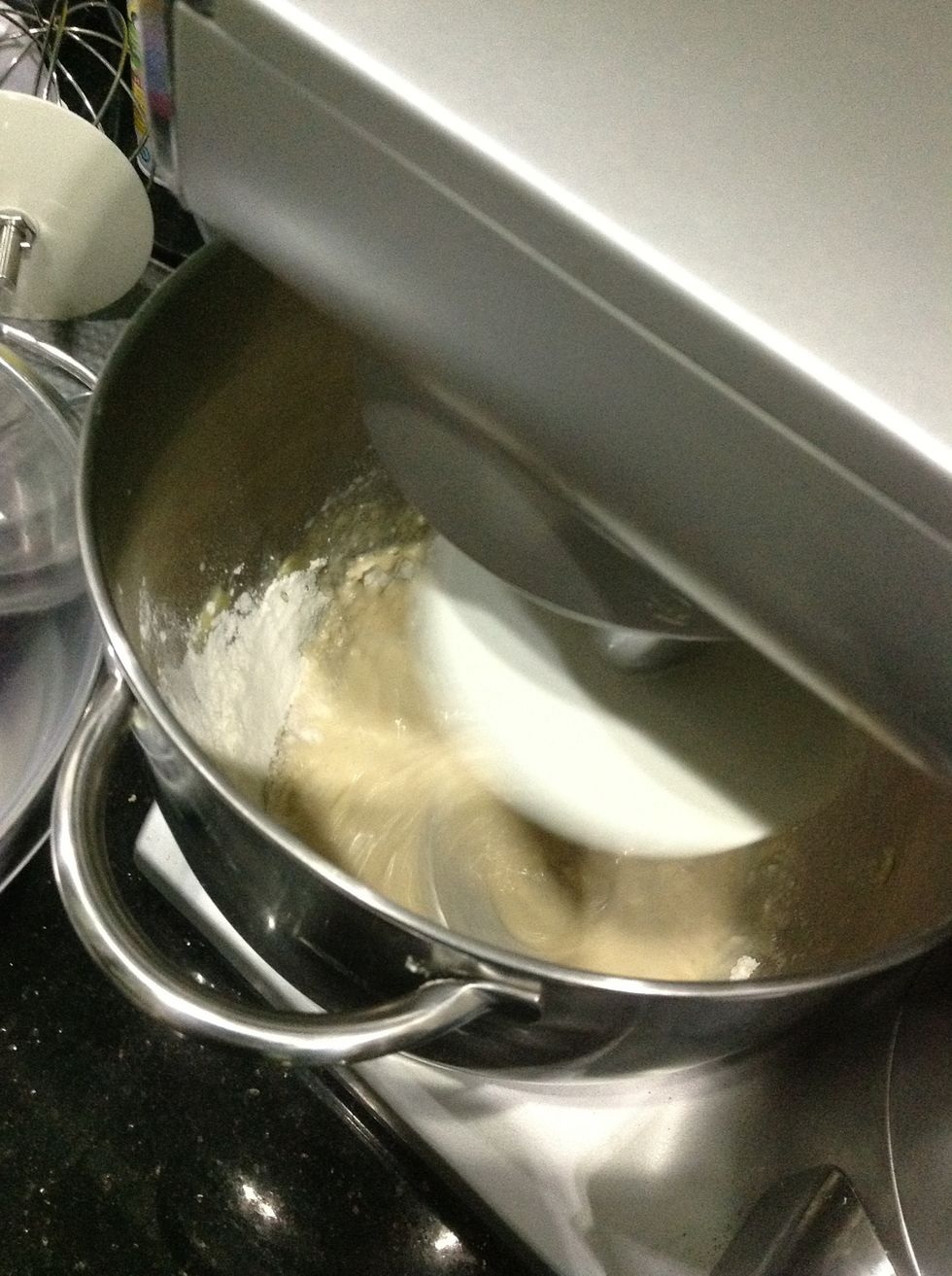 Knead around 1-2 minutes on low speed.
Then add in the remaining 1 1/4 cups of flour and knead. This time, for 10 good minutes.
While that's happening, grease a bowl with either non stick cooking spray, melted butter or vegetable oil. Grease well!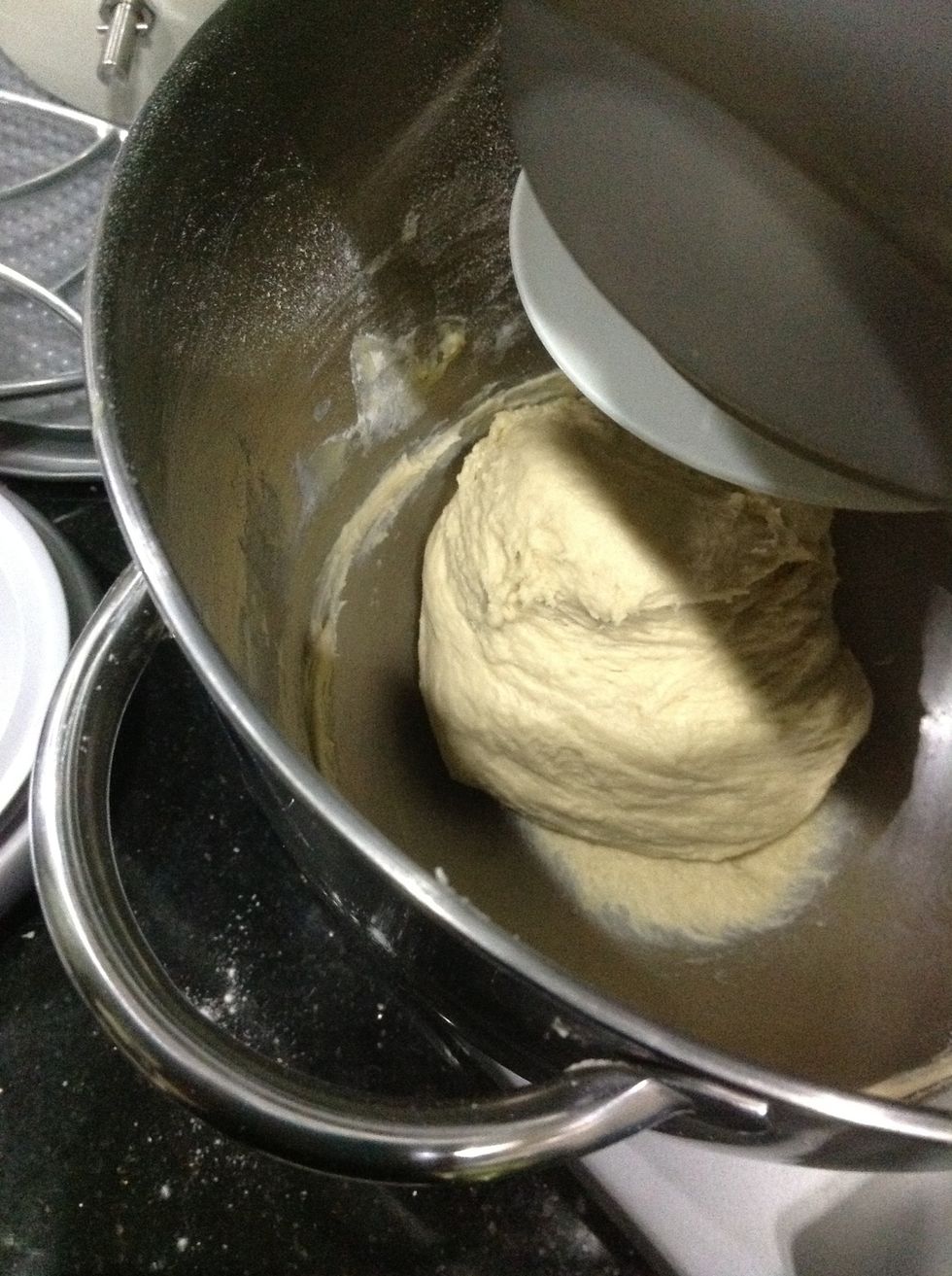 After 10 minutes, this is how it should look like. The dough will pull itself away from the sides but the bottom part would be sticking.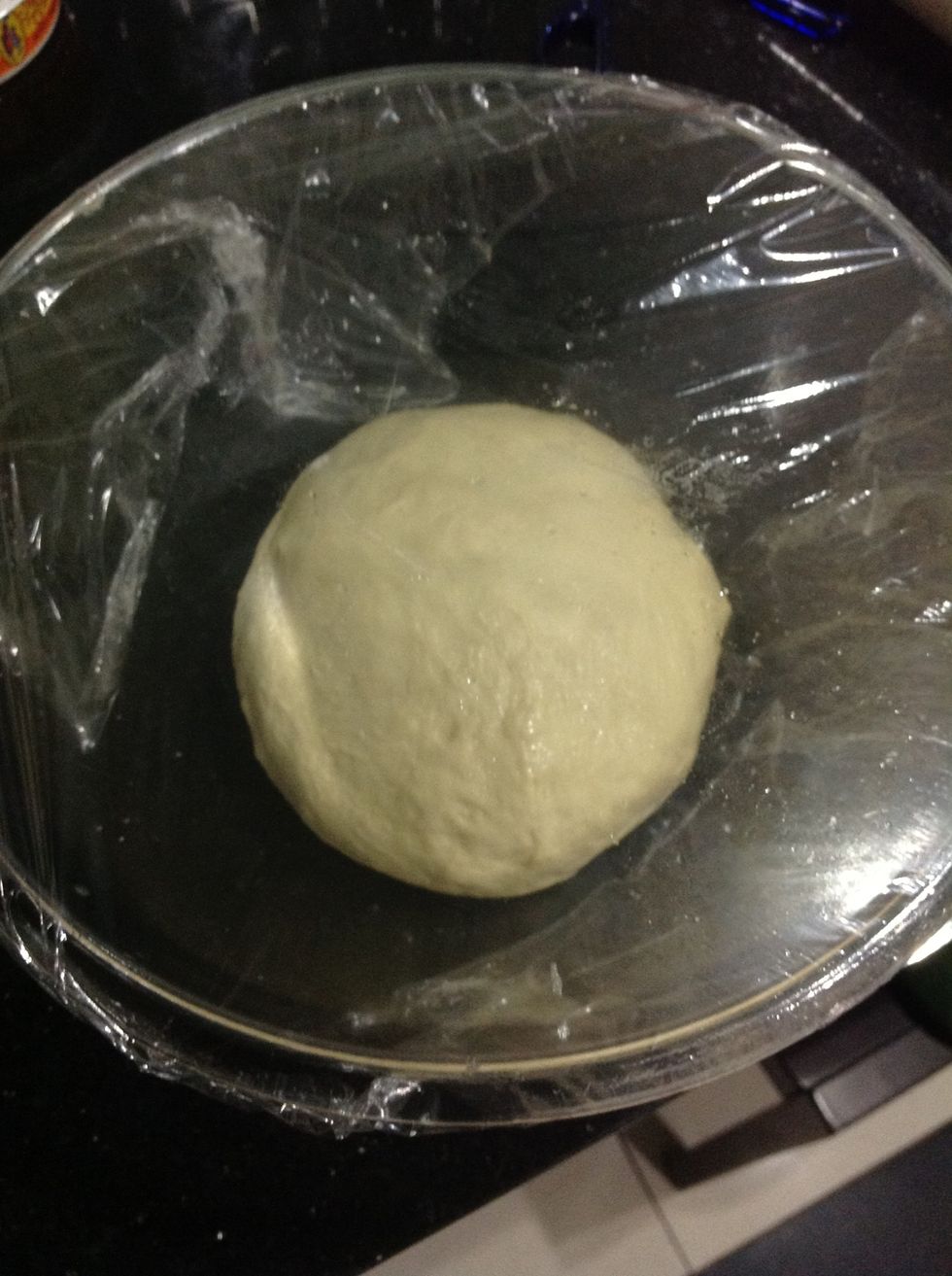 Place it in the greased bowl, grease the top of the dough and cover with cling wrap.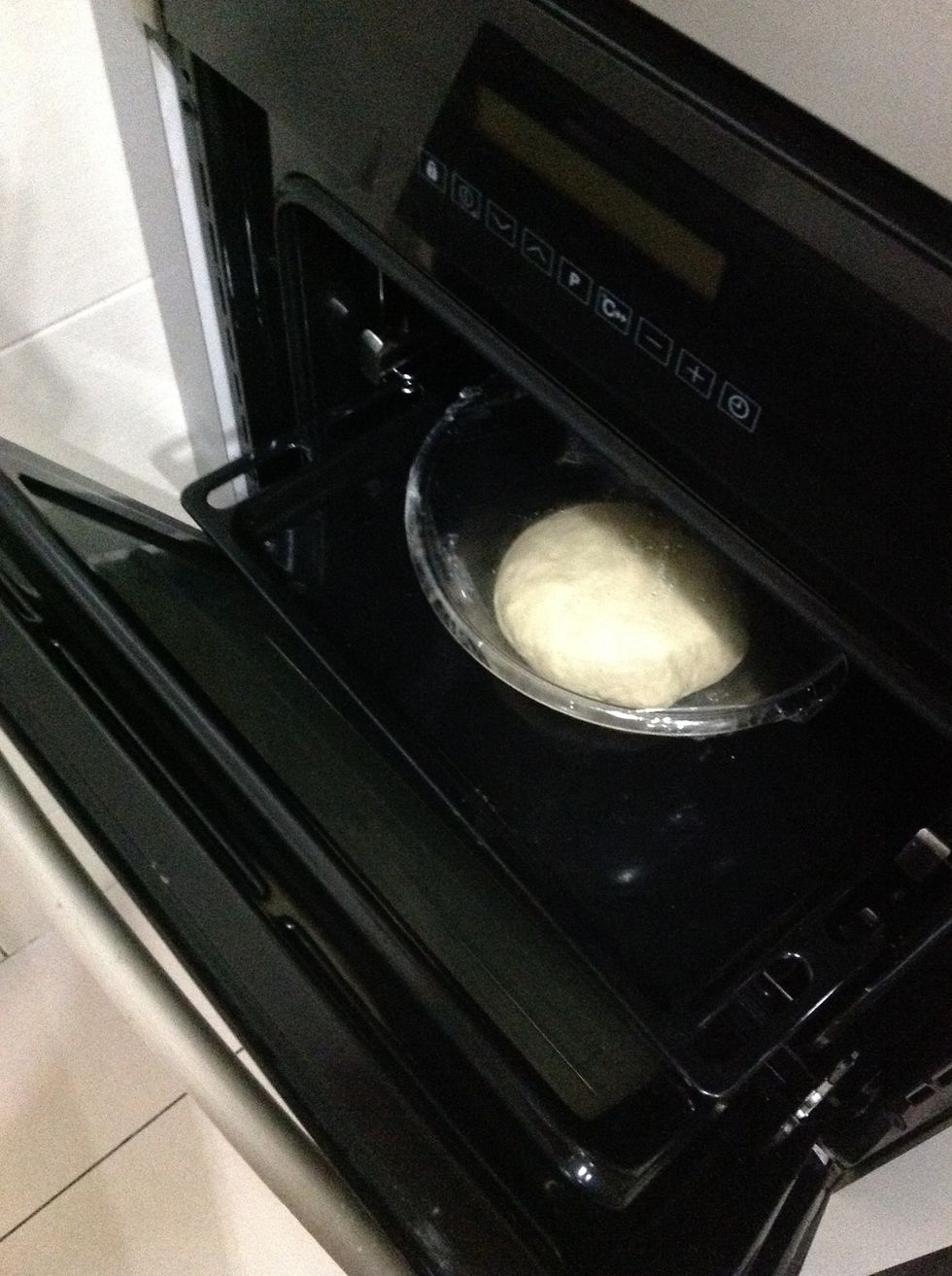 Place it in a warm, not easily disturbed place for 1/2 hour or doubled in size. I usually put my dough in the oven. Turned OFF!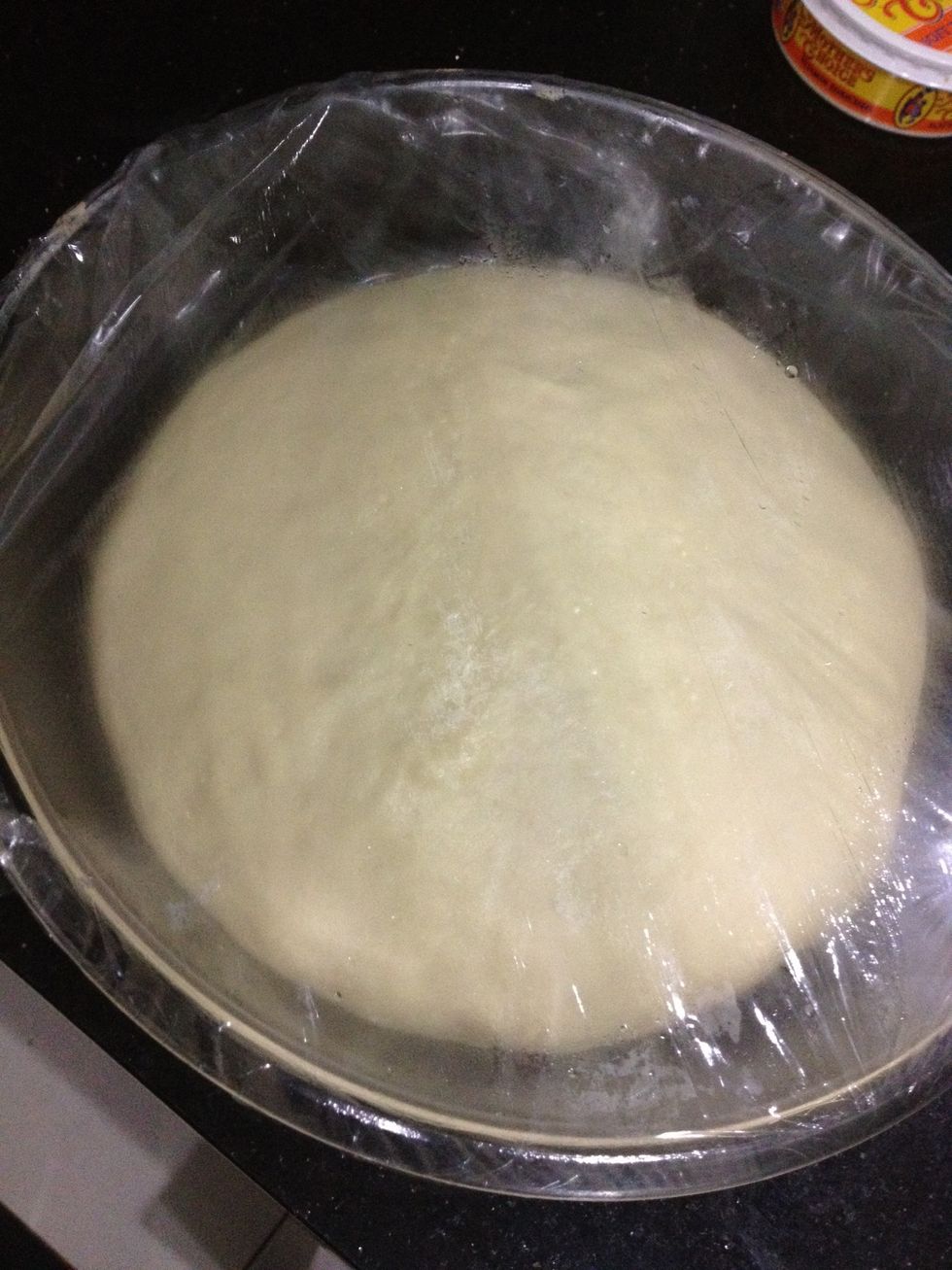 BAMMMM.
Now, preheat your oven to 180°C/350°F.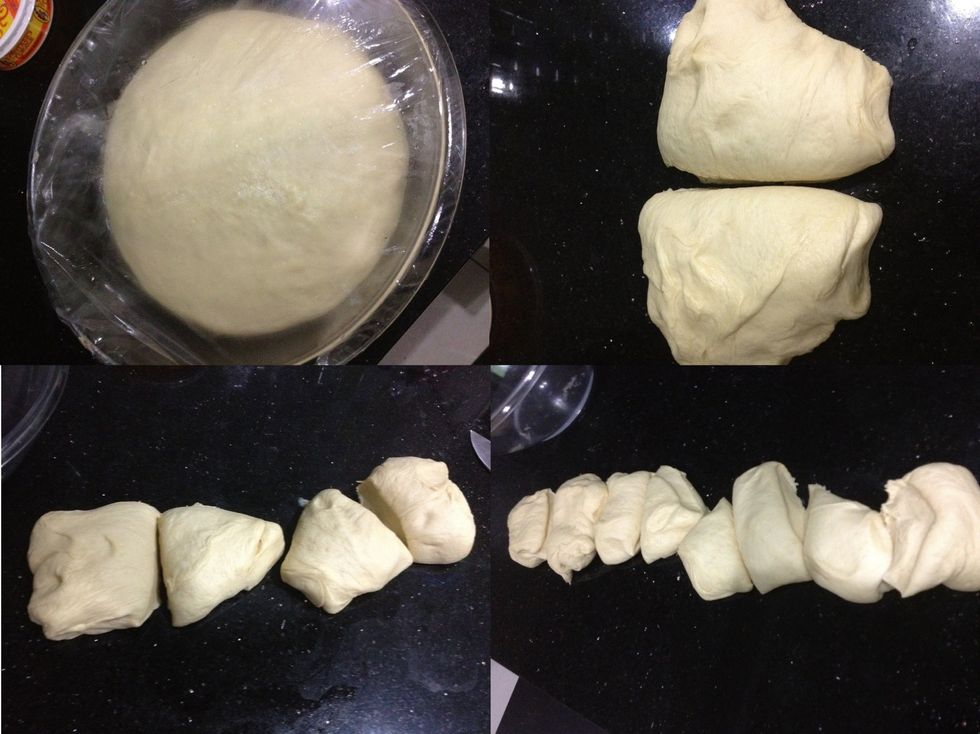 Take your dough, cut in 2. Then cut in 2 again, resulting in four. And cut each in 2 again.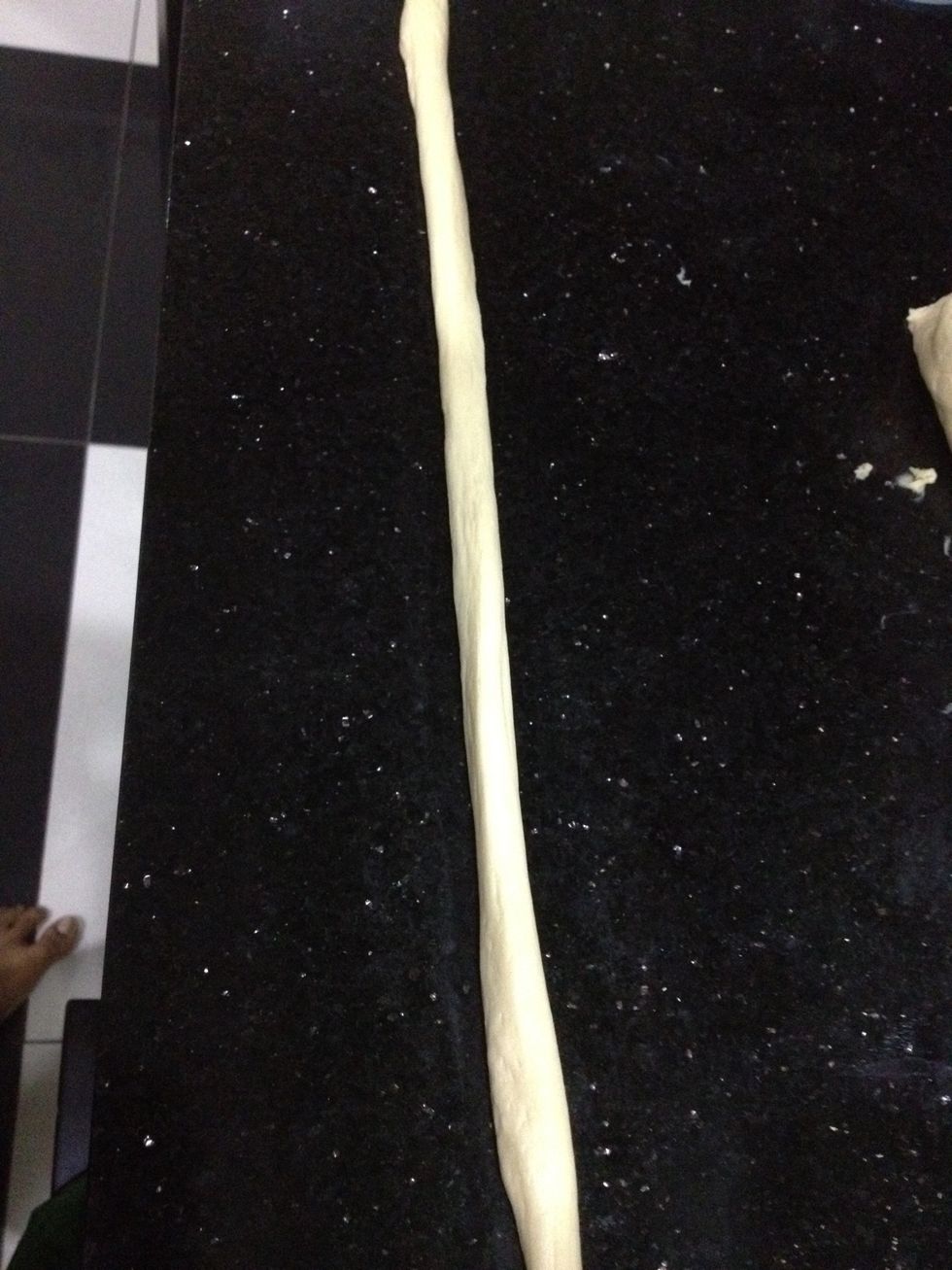 To shape it, take one portion and roll it out as thin as possible. This is not the thinnest, I was baking alone which made it hard to snap picture since my hands were dirty.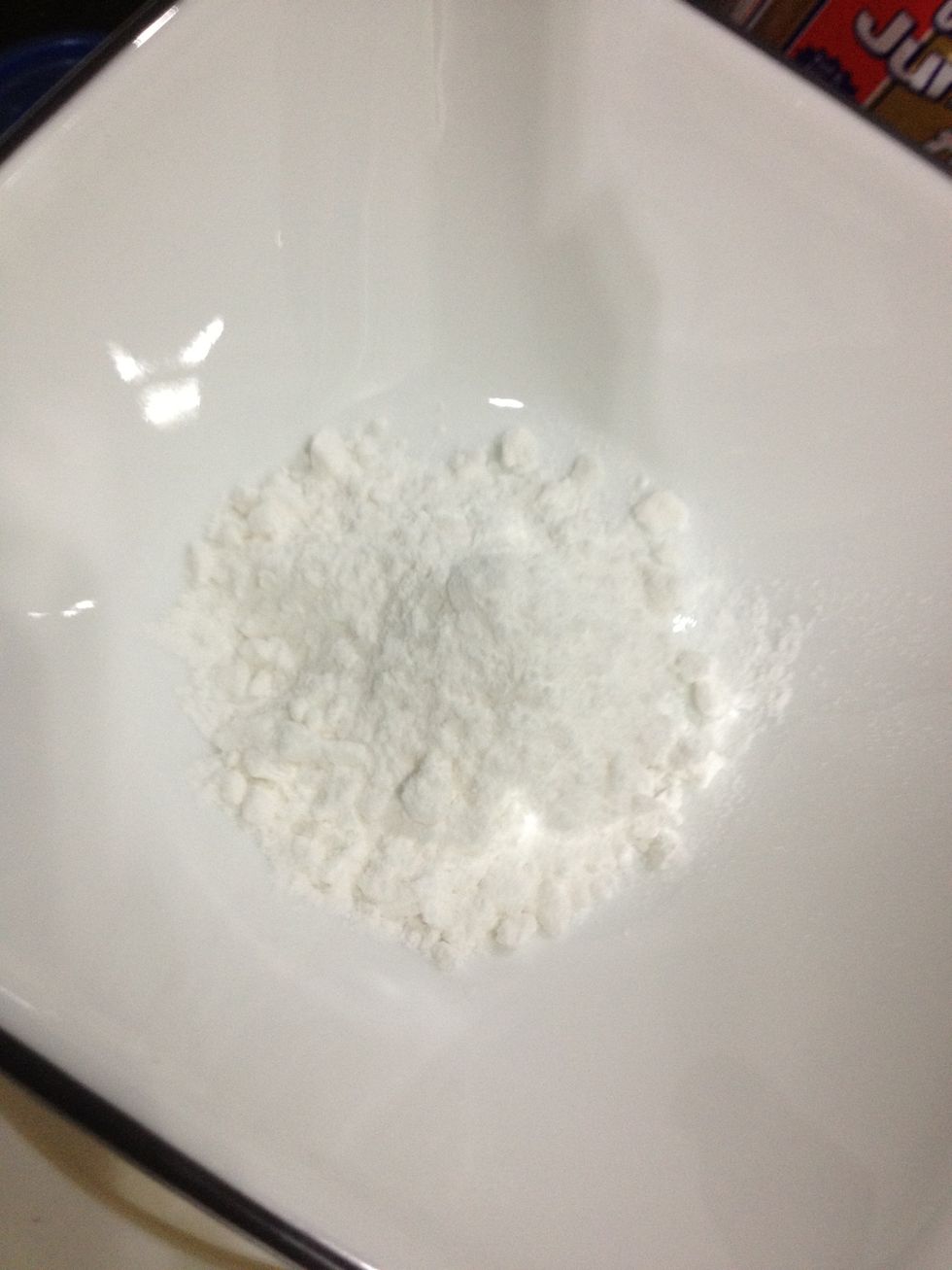 Add 1/3 cup of baking soda into a bowl.
And add in 1 1/2 cups of warm water. Give it a little mix.
After you shape your pretzels, dip them in the baking soda mixture and place them back on your greased baking dish.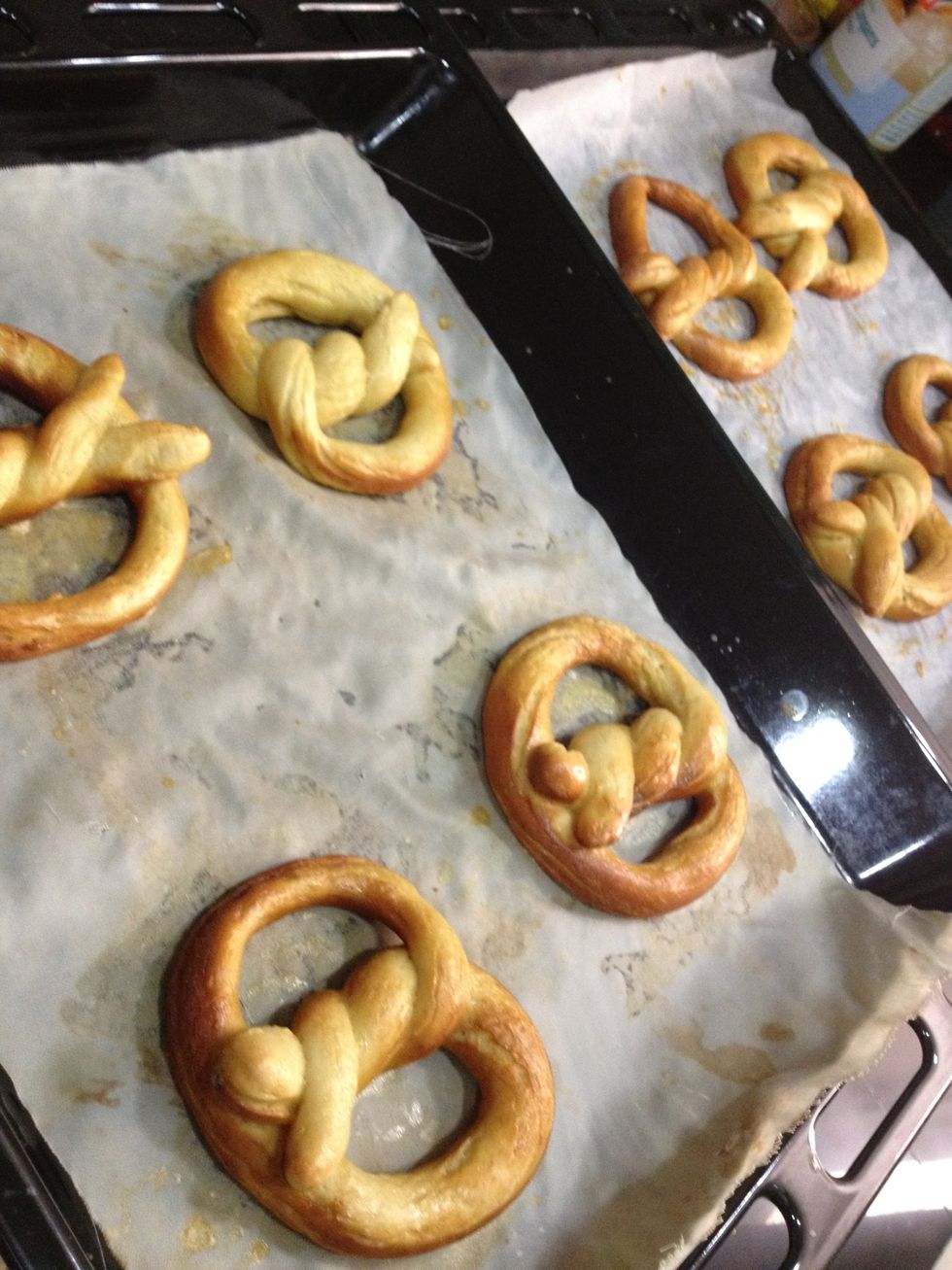 Bake for 7-9 minutes or until golden brown.
Once baked, when it's still hot, coat them in butter. Really makes a difference!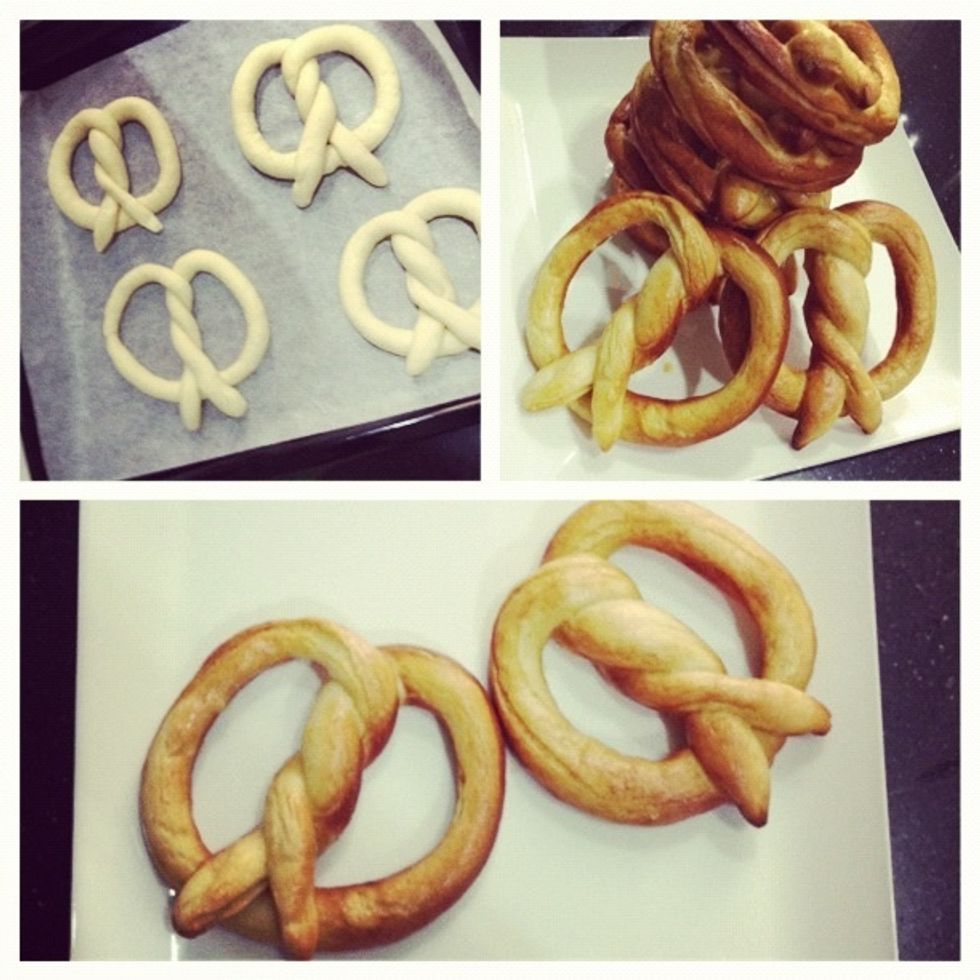 There you have it. :) enjoy!
1.0c Milk
1.0Tbsp Instant yeast
2.0Tbsp Butter, melted
3.0Tbsp Brown sugar
1.0tsp Fine salt
1/4c All purpose flour
1/3c Baking soda
1/2c Warm water
1/2c Melted butter, for coating