How to make very chocolatey andes mints bars
If you love chocolate and mint, you'll enjoy these rich little bars made with Andes Mints. Another "regular" in my annual Christmas baking.
114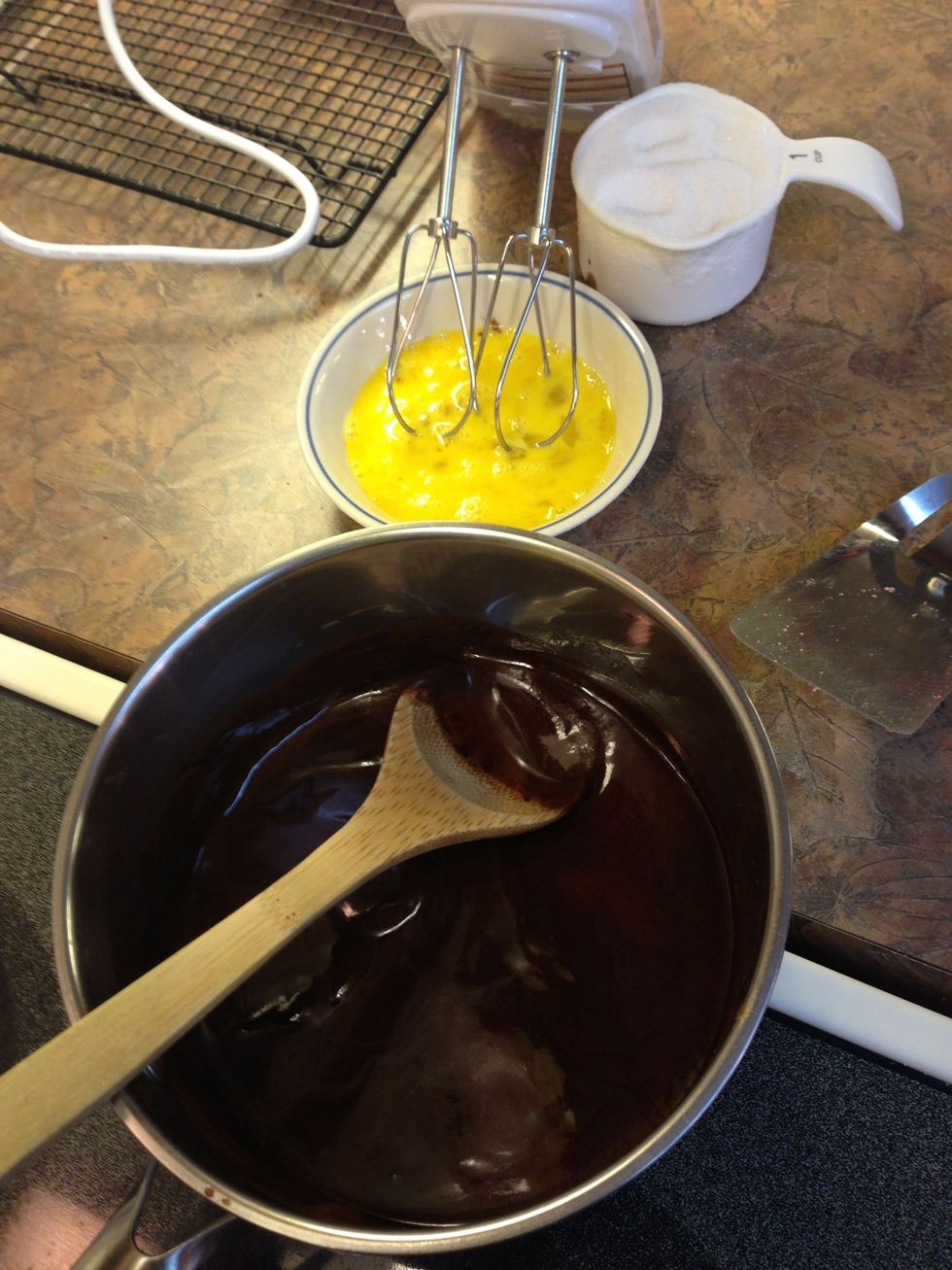 Preheat oven to 350°. Melt margarine/butter and unsweetened chocolate in medium saucepan, stirring often.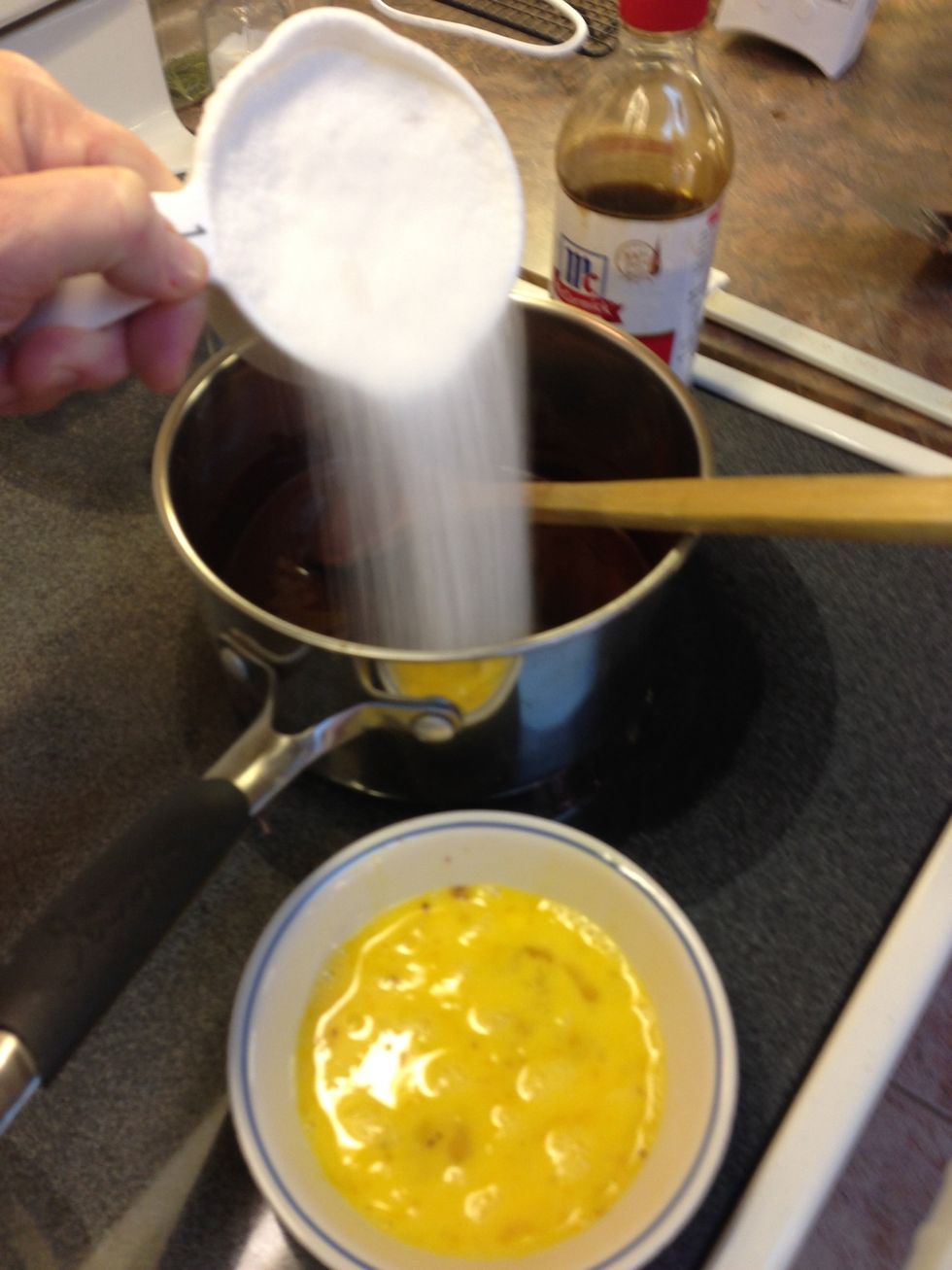 Remove from heat. Add sugar, eggs & vanilla. Using wooden spoon, lightly beat just till combined. Stir in flour.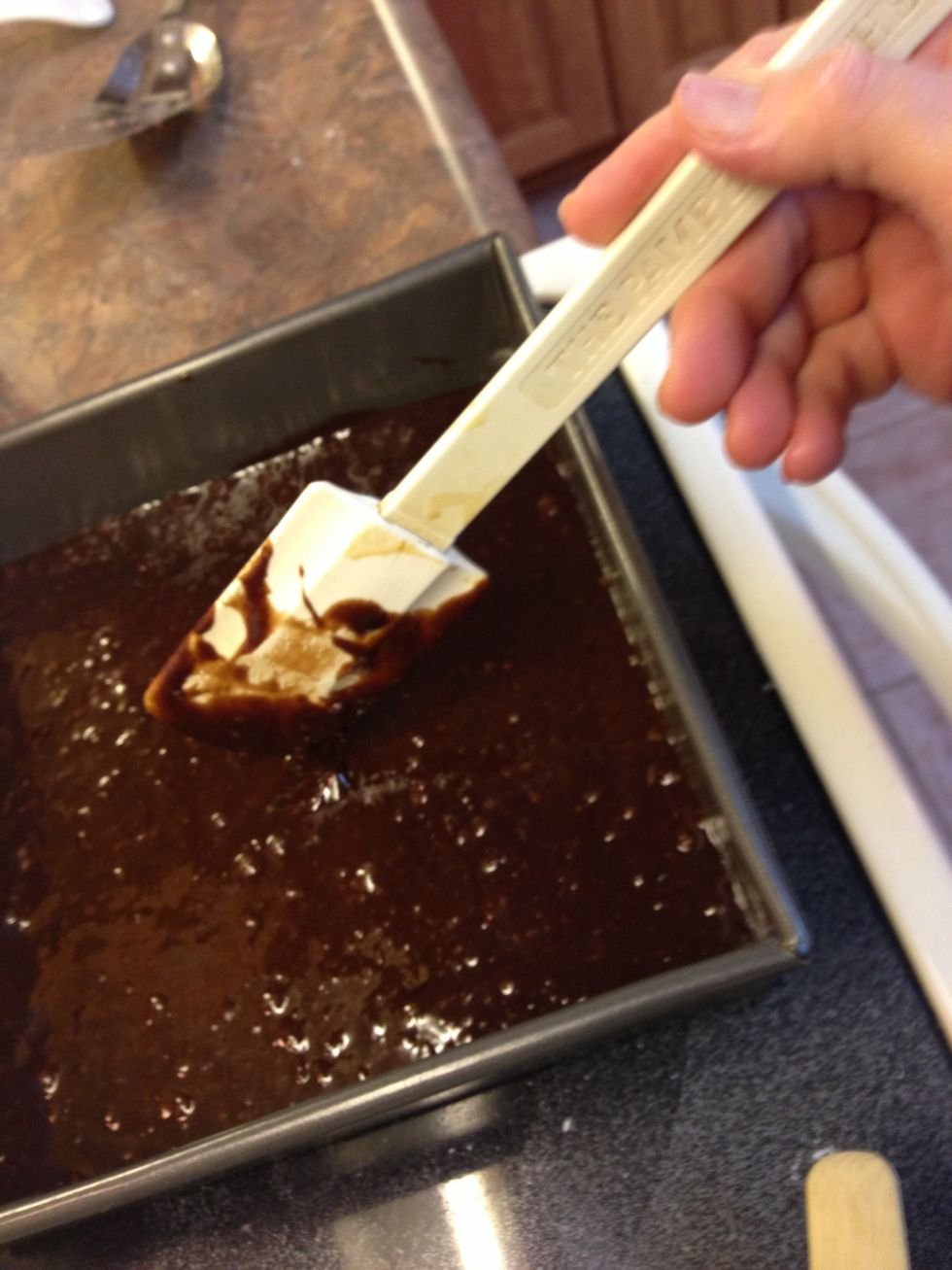 Spread batter in GREASED 9 x 9" baking pan.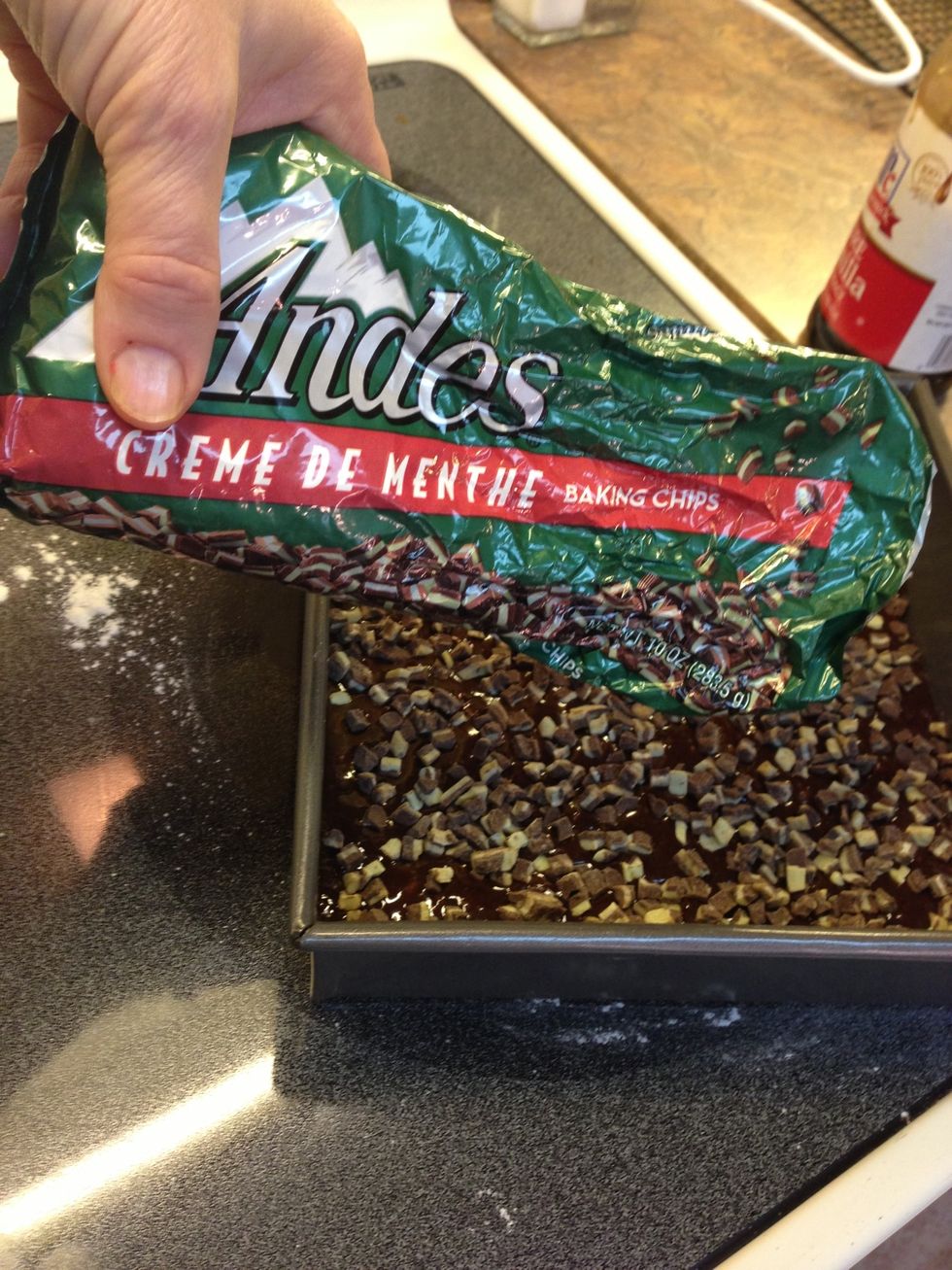 Sprinkle chopped Andes Mints over batter. (You can now buy them already chopped) Bake 350° for 27 minutes. Cool pan on wire rack.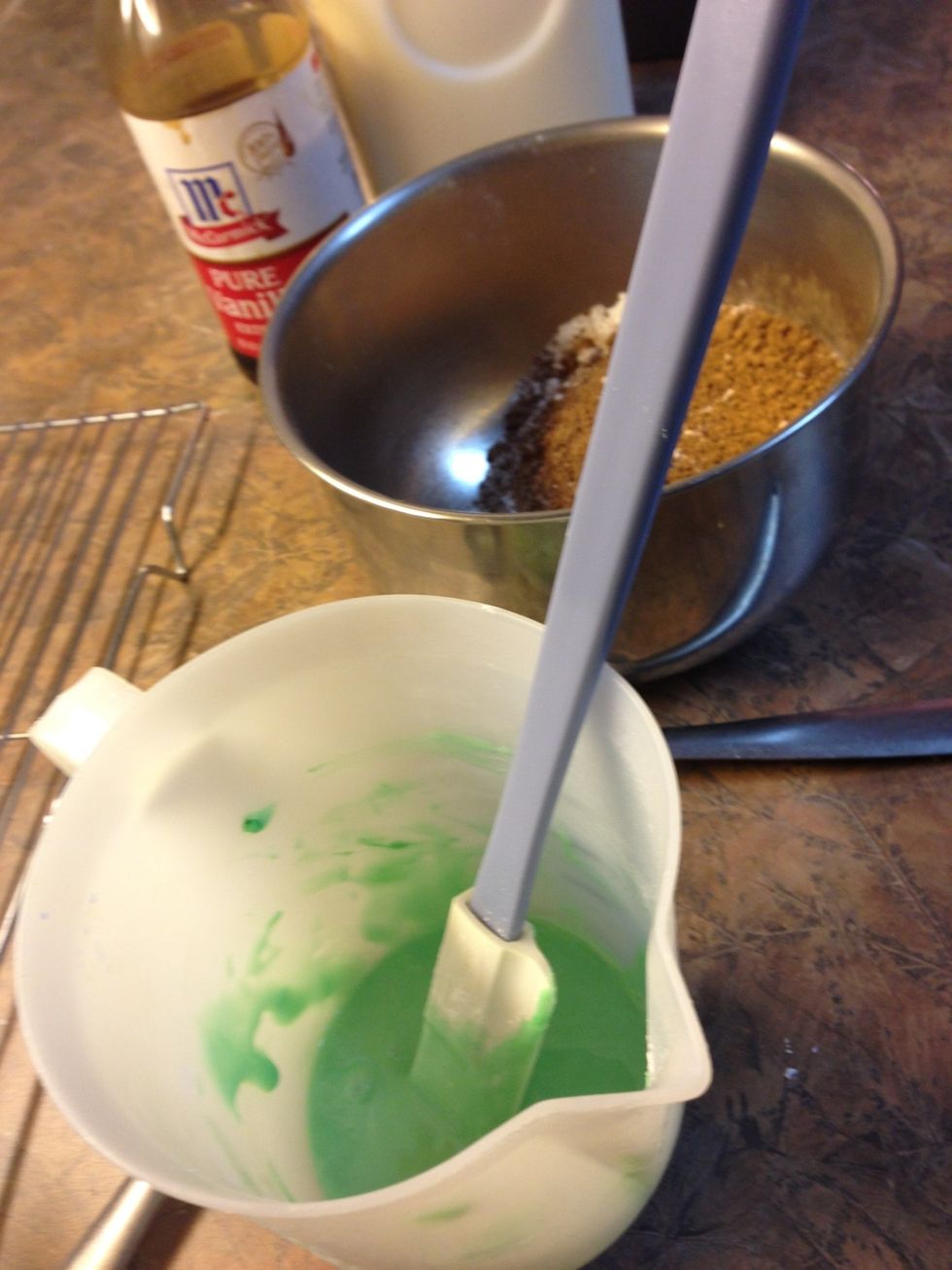 Mix green frosting...
Pour green frosting into small Ziploc bag, seal.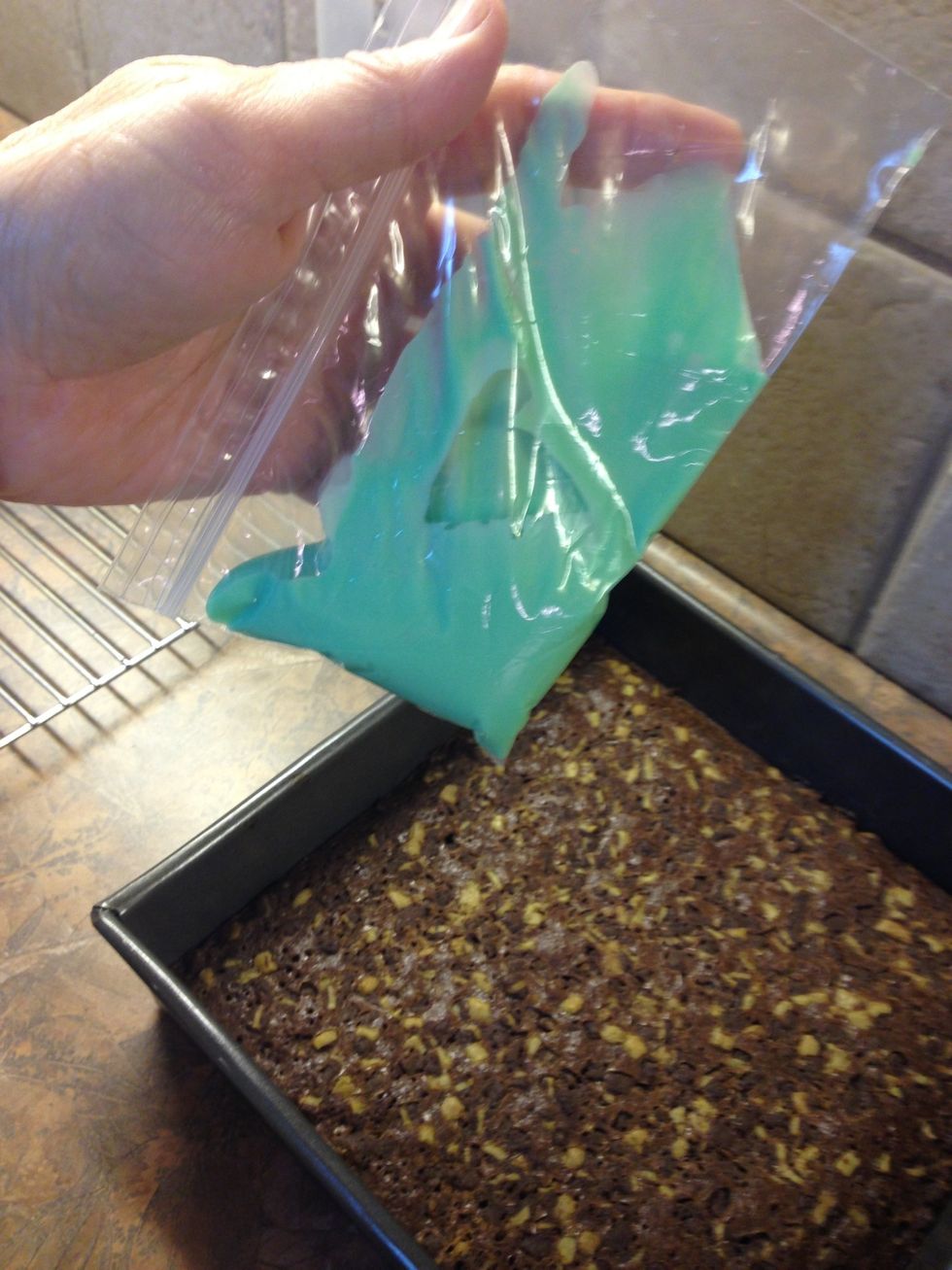 Squeeze green frosting toward corner and et aside while mixing and spreading chocolate glaze on entire surface.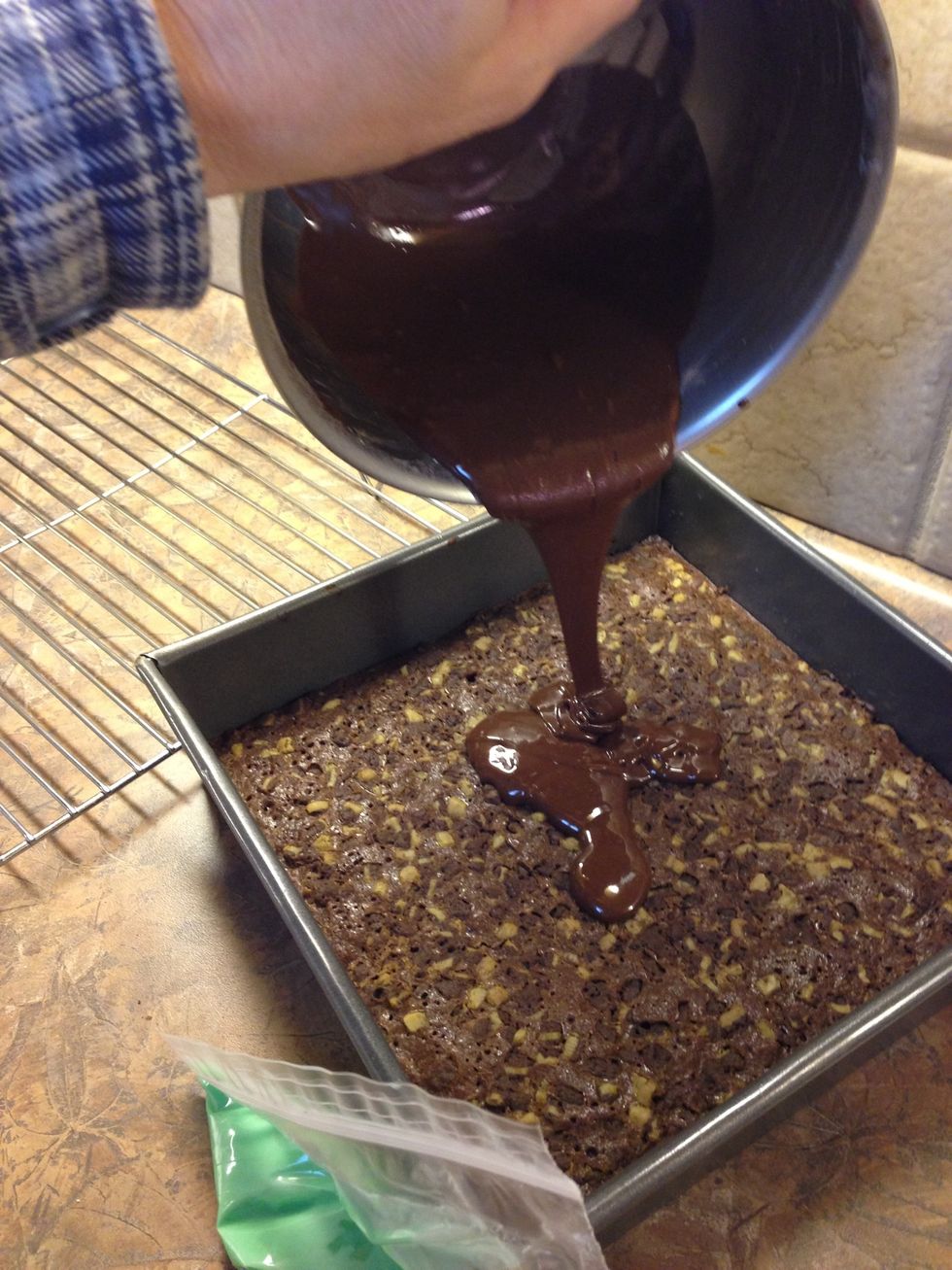 Chocolate glaze should pour and spread easily with rubber spatula.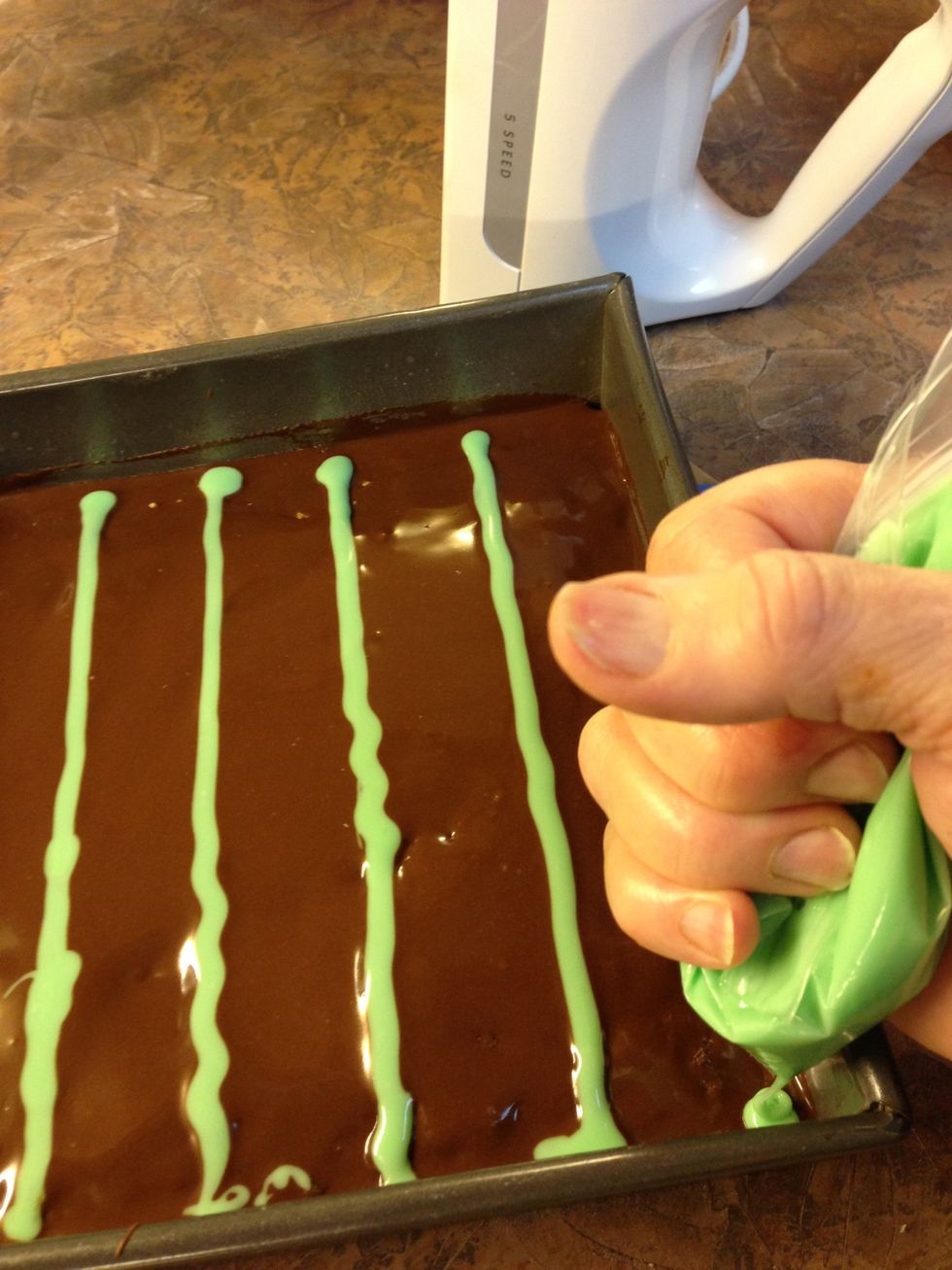 Using scissors, cut off tiny corner in green glaze bag and squeeze in lines across chocolate.
I pulled knife both directions. Have fun with it.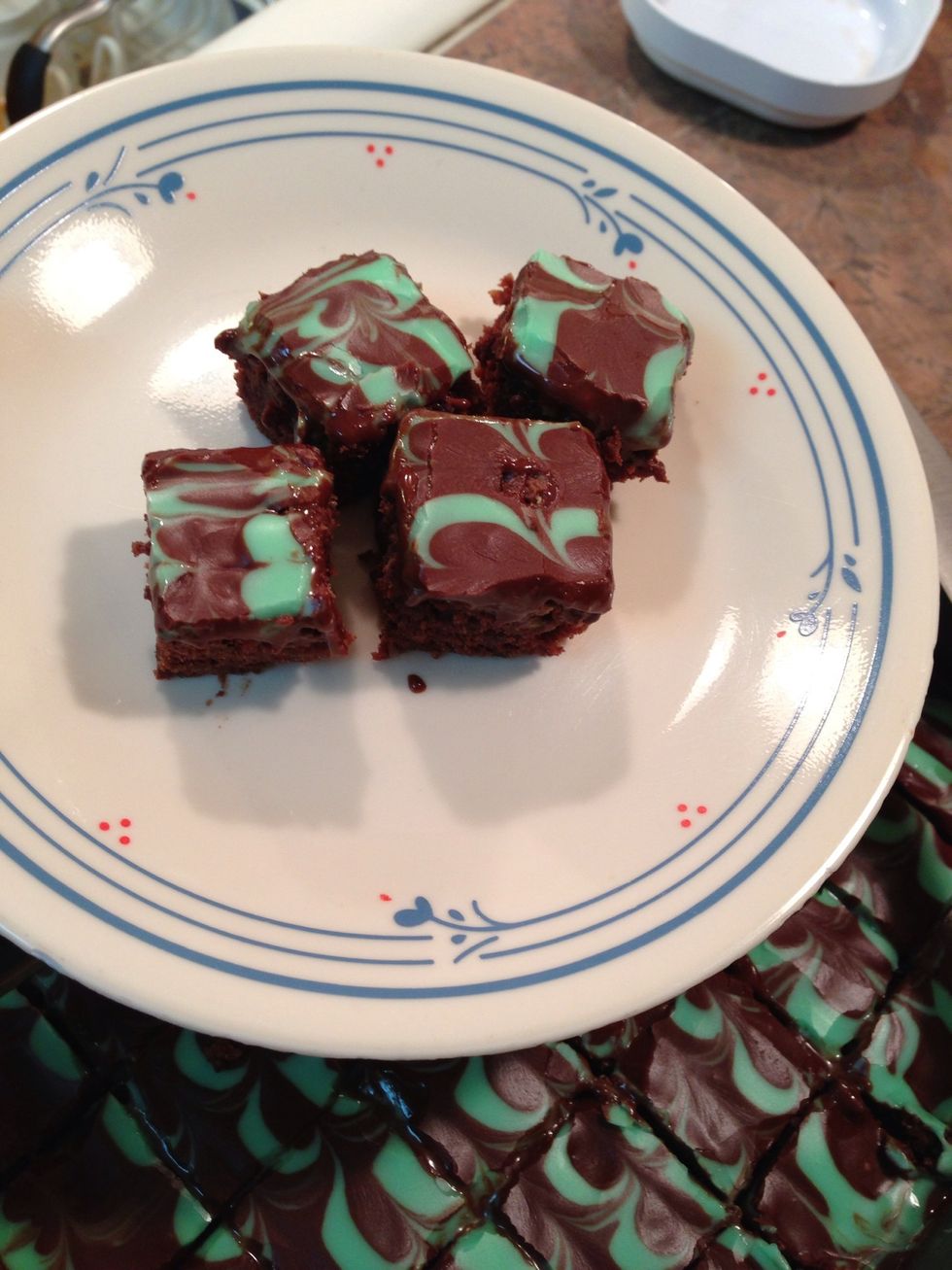 VERY CHOCOLATY with a fresh Andes Mint flavor!
It helps to rinse knife in hot water in between cuts.
1/2c Margarine or butter
2.0oz Unsweetened chocolate
1.0c Sugar
2.0 Eggs
1.0tsp Vanilla
3/4c Flour
1/2c Or 18 chopped Andes Mints
GREEN FROSTING
1/2c Powdered Sugar
1.0tsp Milk
1.0 Drop green food coloring
CHOCOLATE GLAZE
1.0c Powdered sugar
2.0Tbsp Unsweetened cocoa powder
1/4tsp Vanilla
2.0Tbsp Milk
Rollie Brandt
I've been an artist all my life and raised my children as a stay at home mom. Happily married 40 years. I love to share what I do...