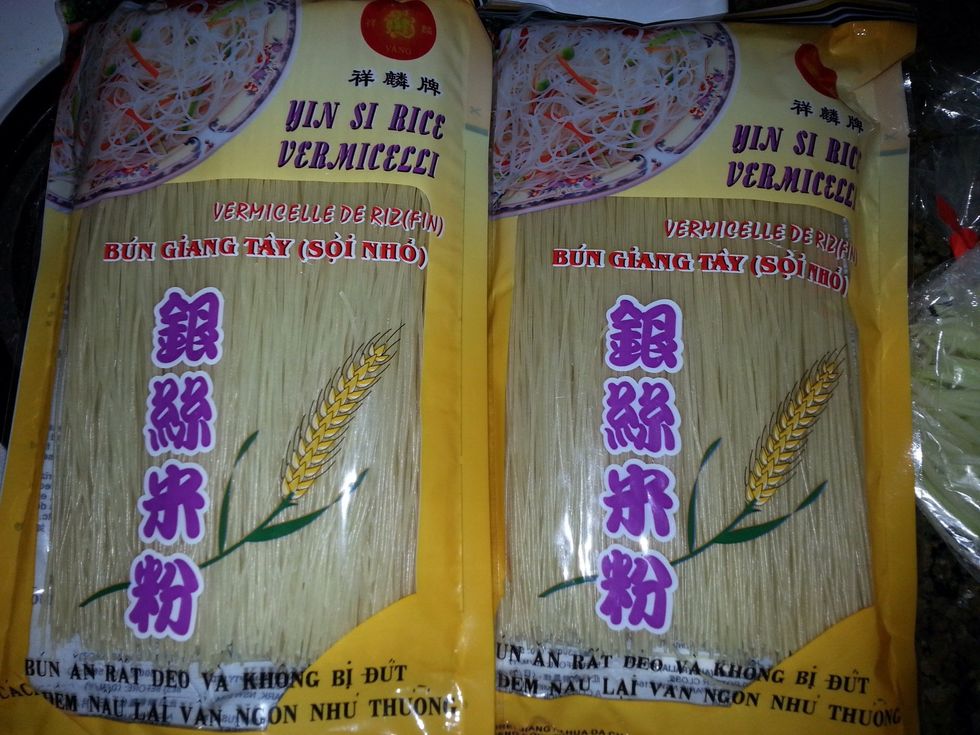 Beware not all vermicelli noodles are the same. I bought the wrong one the first time. I would recommend this brand.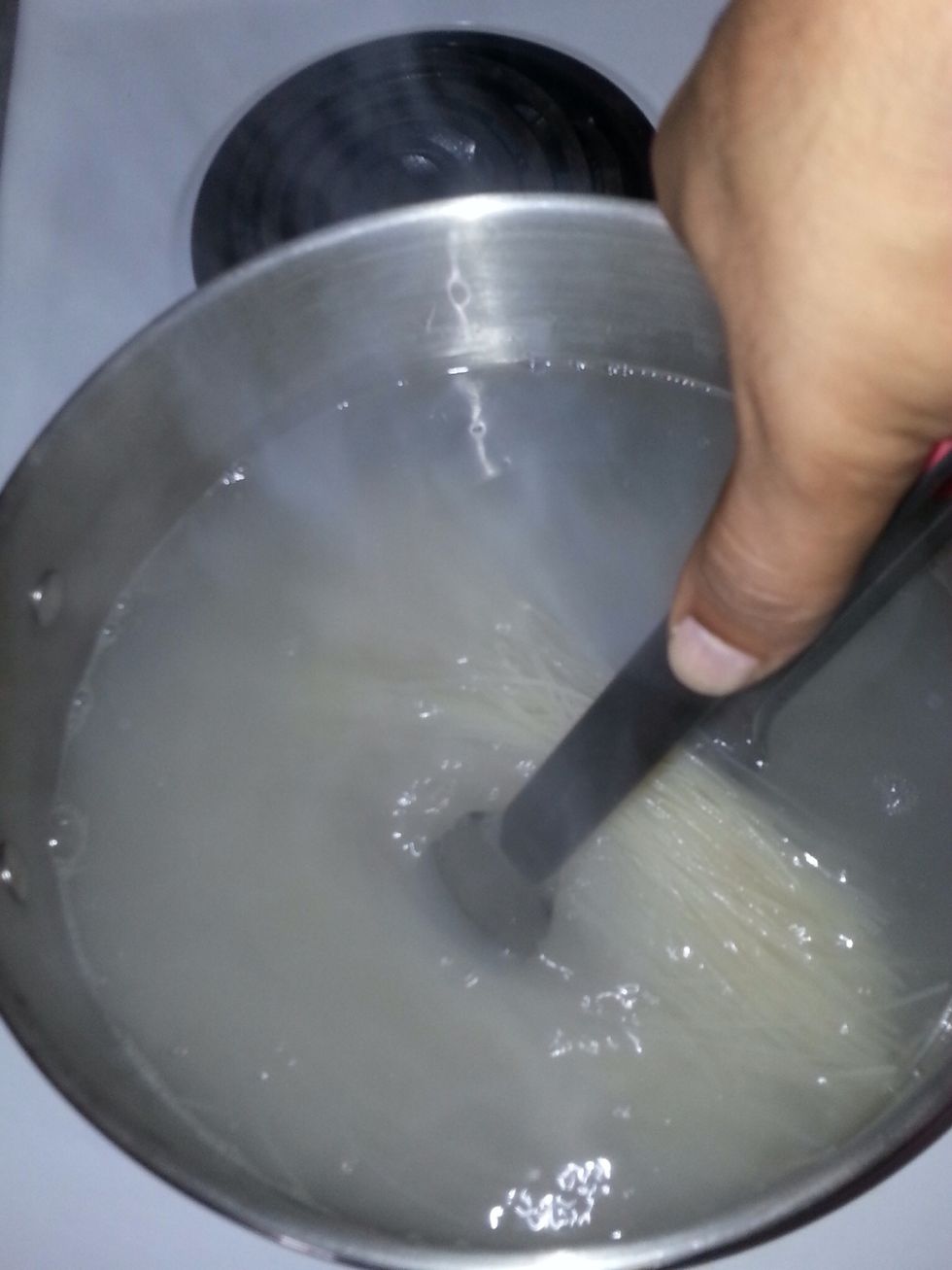 Bring a pot of water to a boil. Add the vermicelli noodles to the water. Cook for about 4 minutes.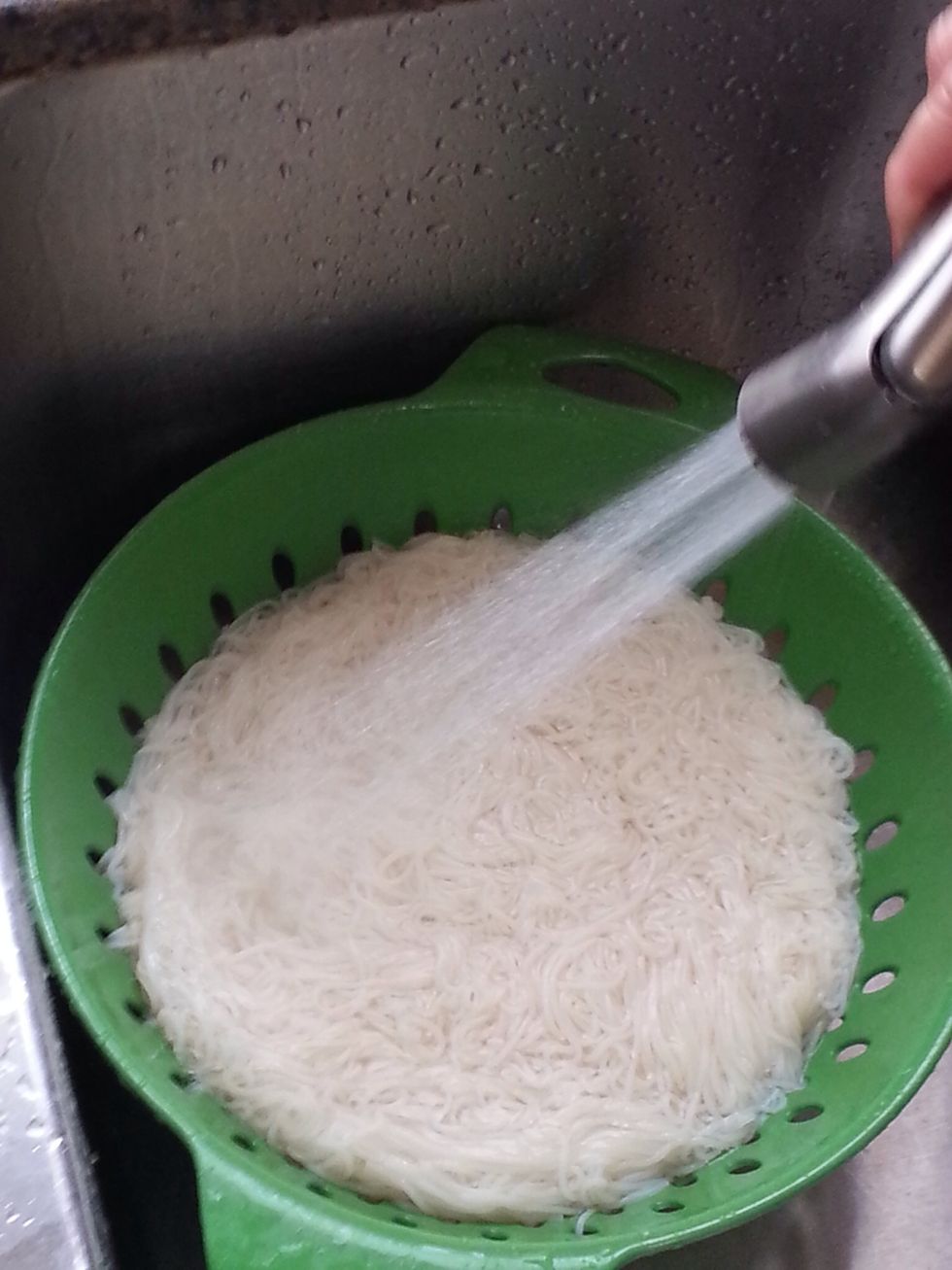 Pour the vermicelli noodles in a colander and rinse with cold water.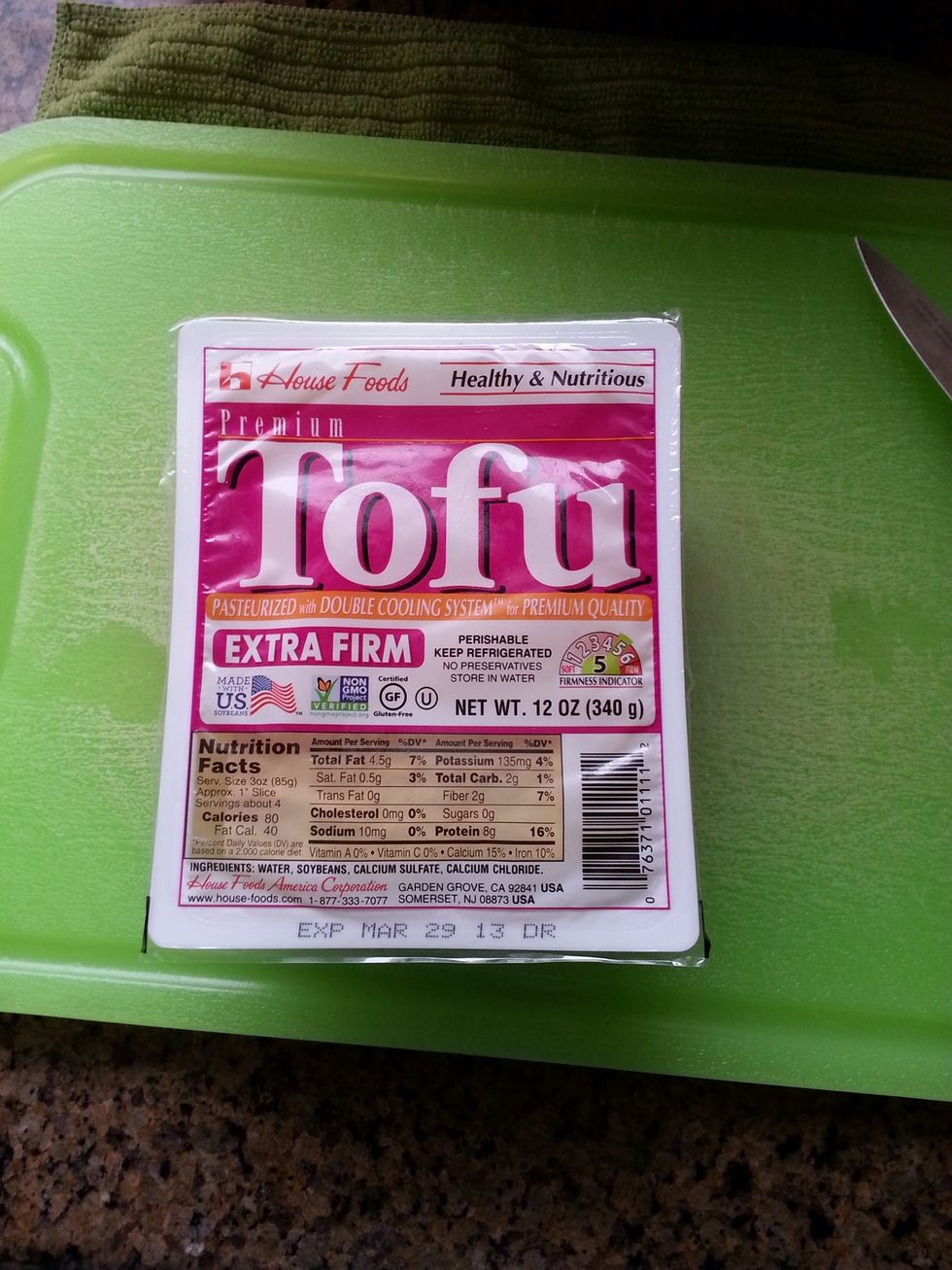 Remove the tofu from the package. Place on a dish and put something heavy on it (I used a plate). This will push out the excess liquid from the tofu.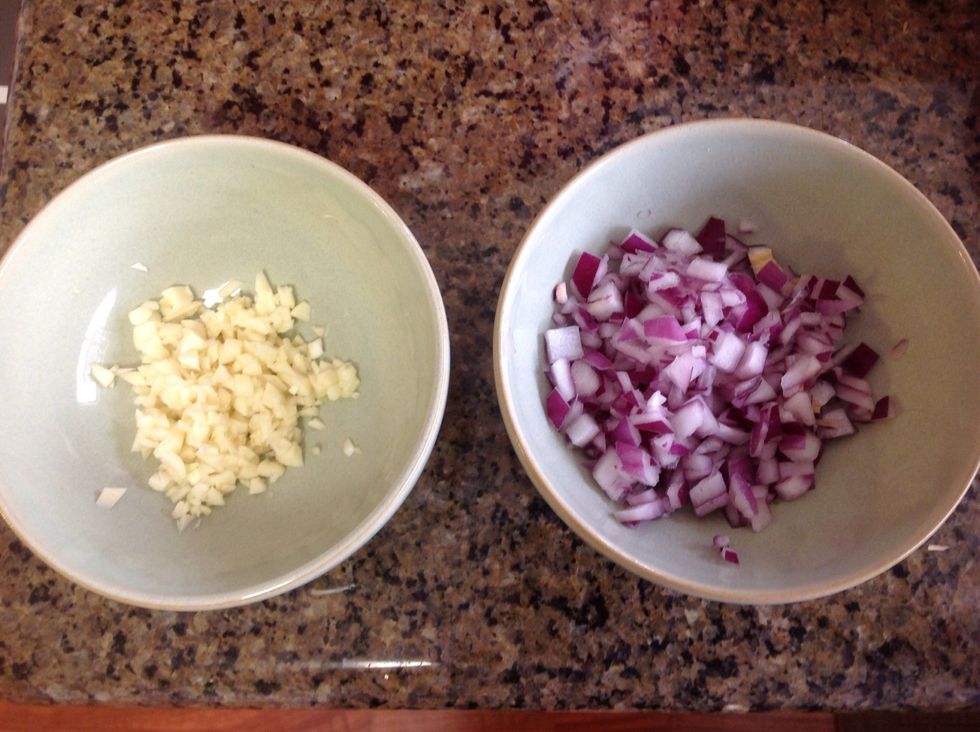 Mince the garlic and red onion and set aside.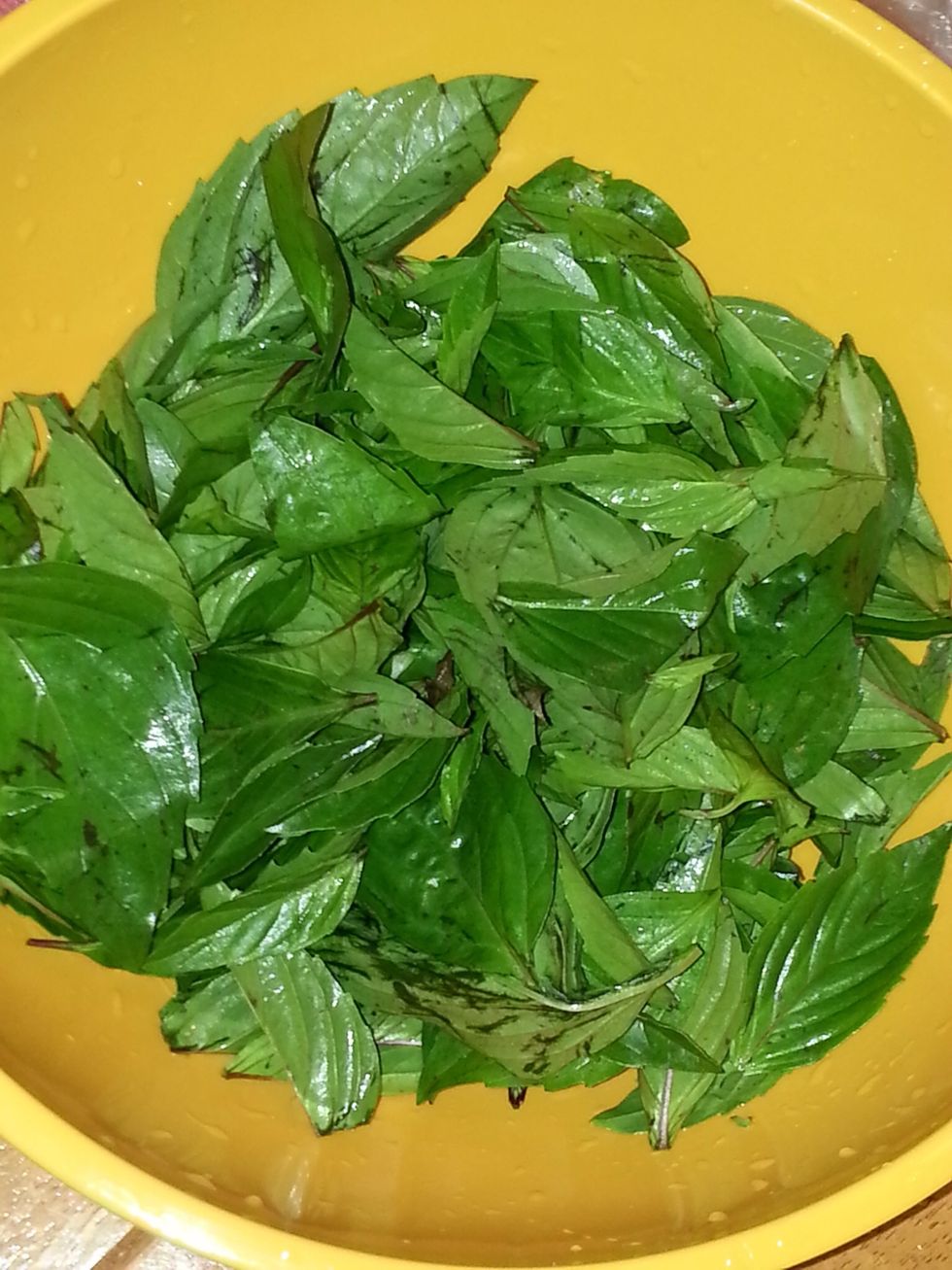 De-stem and mince the Thai basil, mint, and coriander.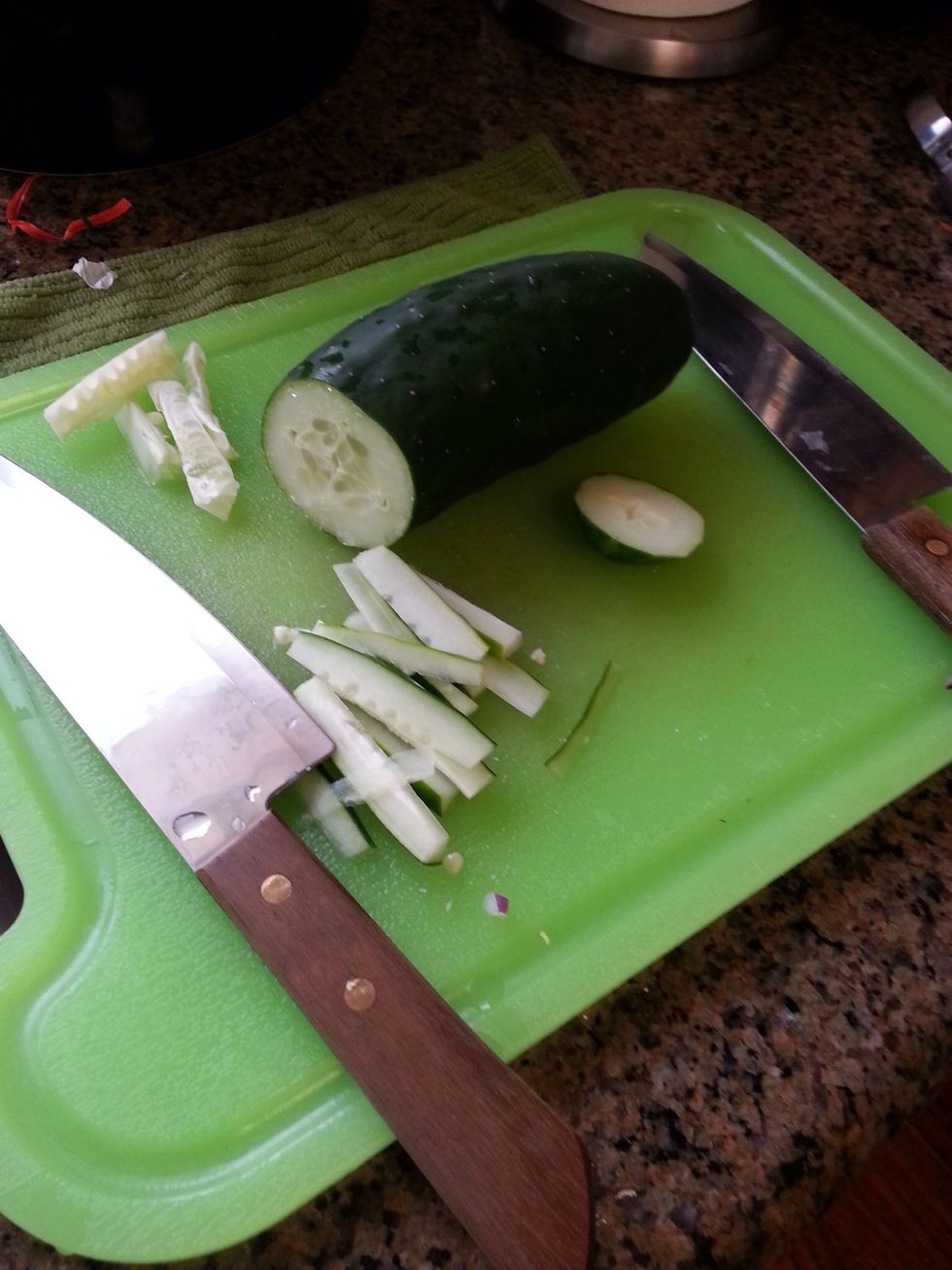 Julienne the cucumbers.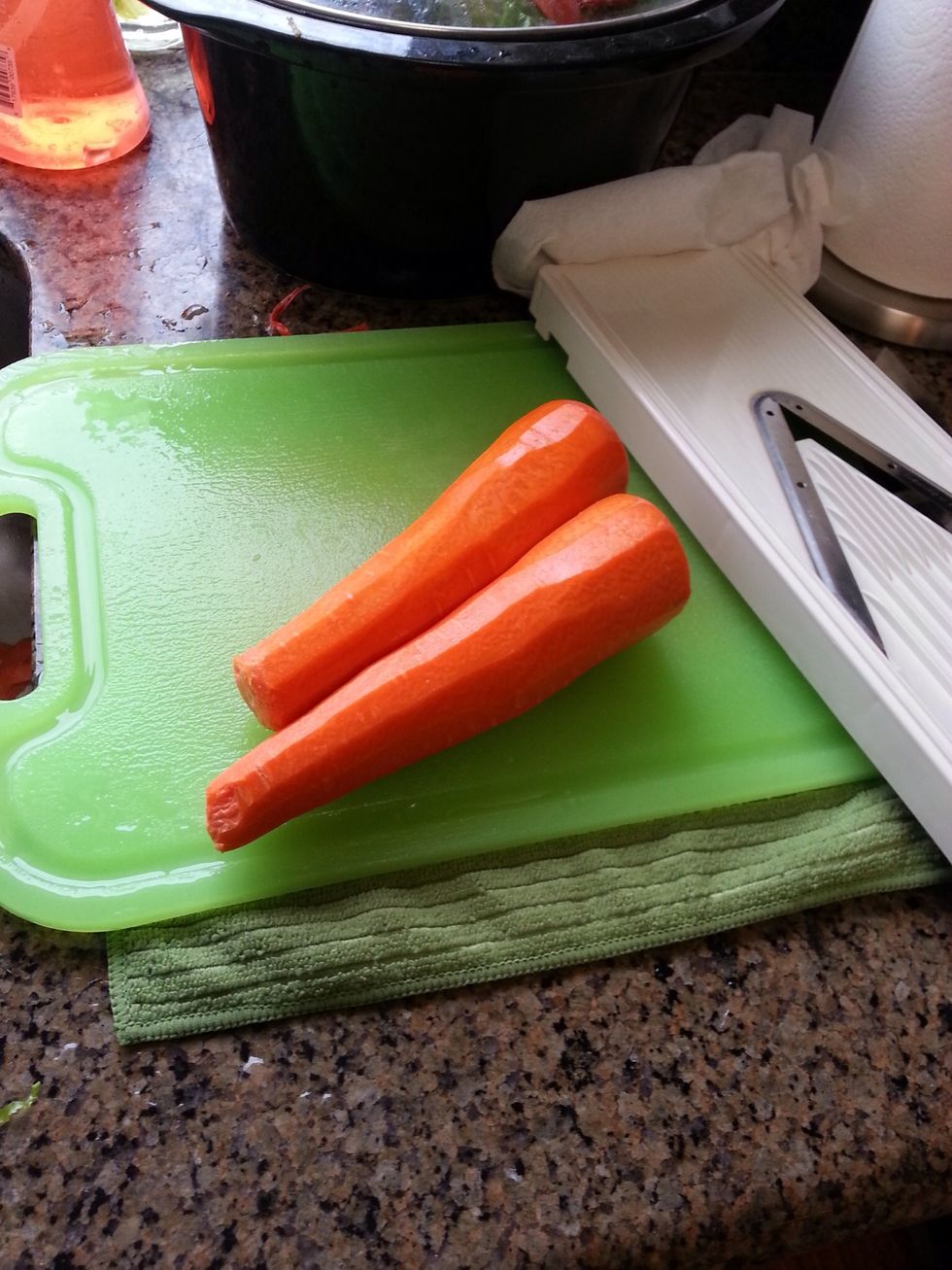 Peel and julienne the carrots.
Thinly slice the tofu.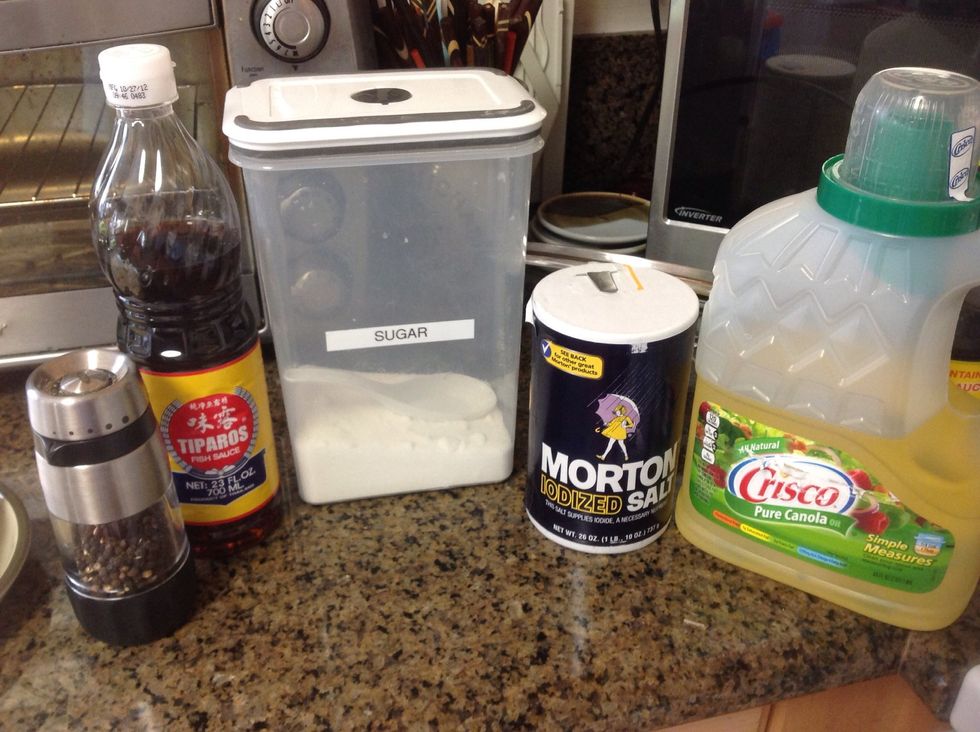 Heat a sauce pan on medium heat. Combine 1 tsp of the fish sauce, 2 tsp sugar, pepper and salt into the sauce pan with a little oil.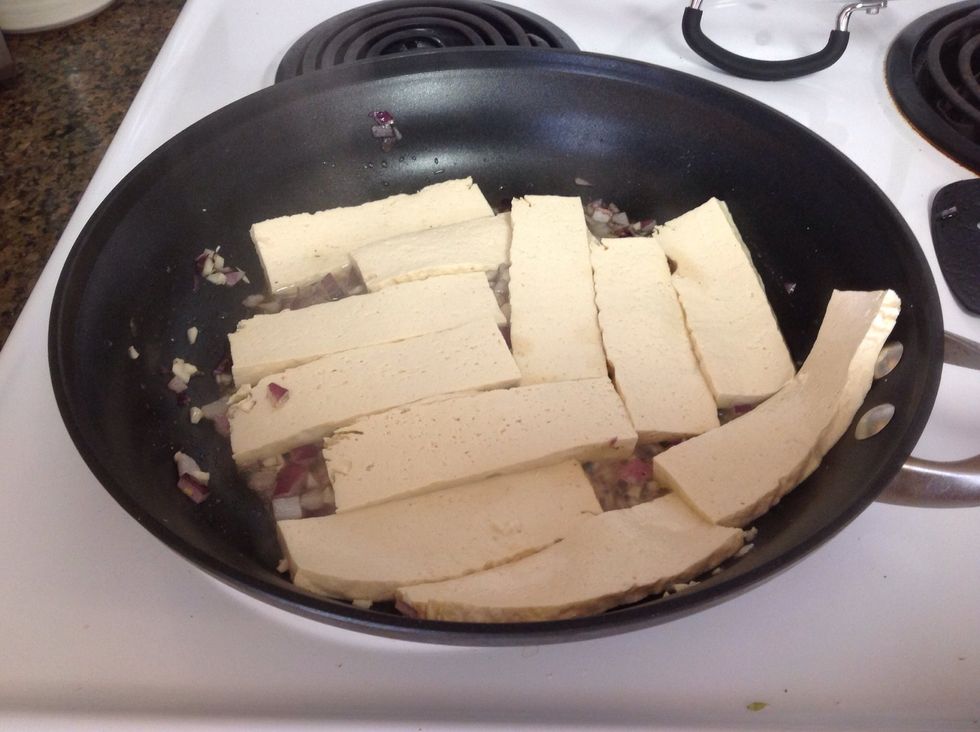 Add the sliced tofu. Sauté for about 3 min or until the pan is dry.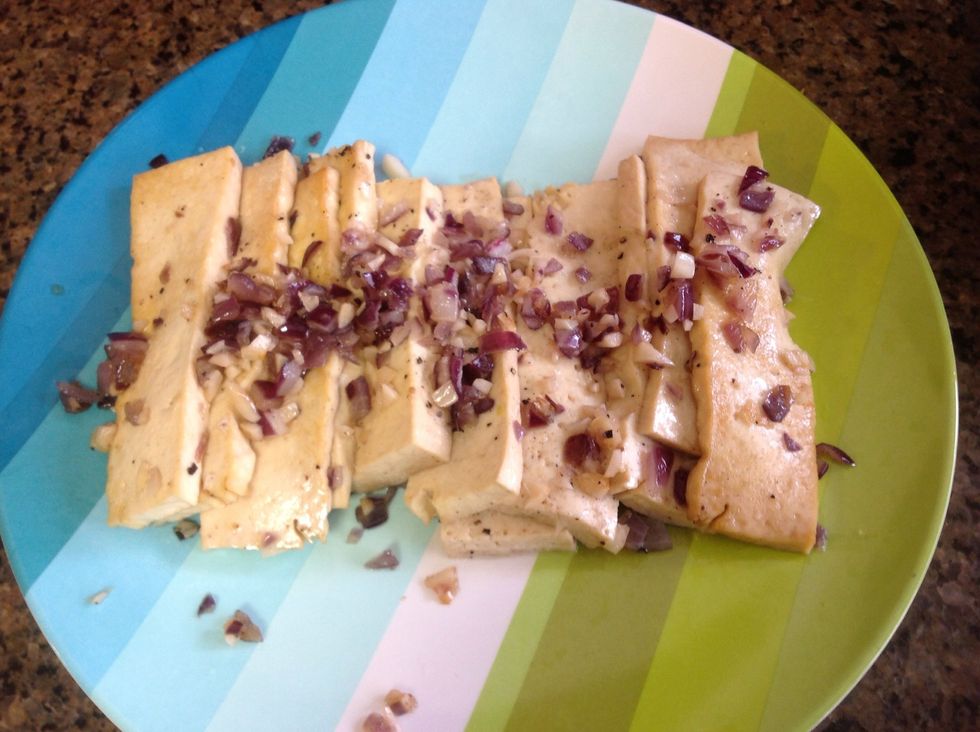 Plate the tofu sauté.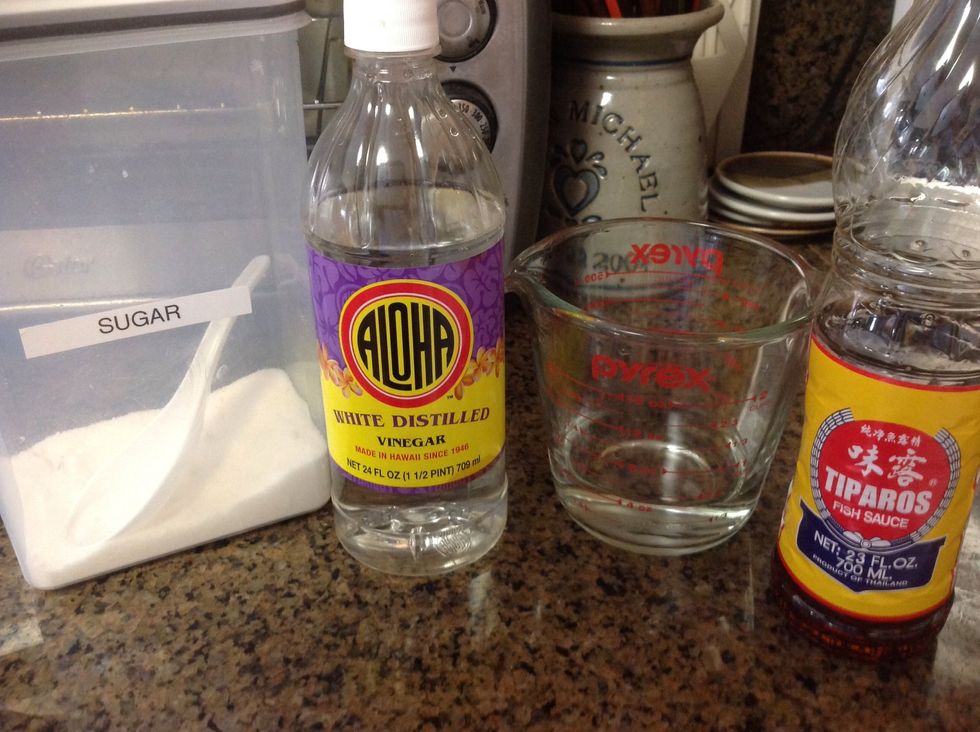 To make the Vietnamese fish dipping sauce: Bring 1/2 cup water to boil. Add 1/2 cup each of vinegar, fish sauce, and sugar. Heat until sugar is dissolved. Set aside and cool.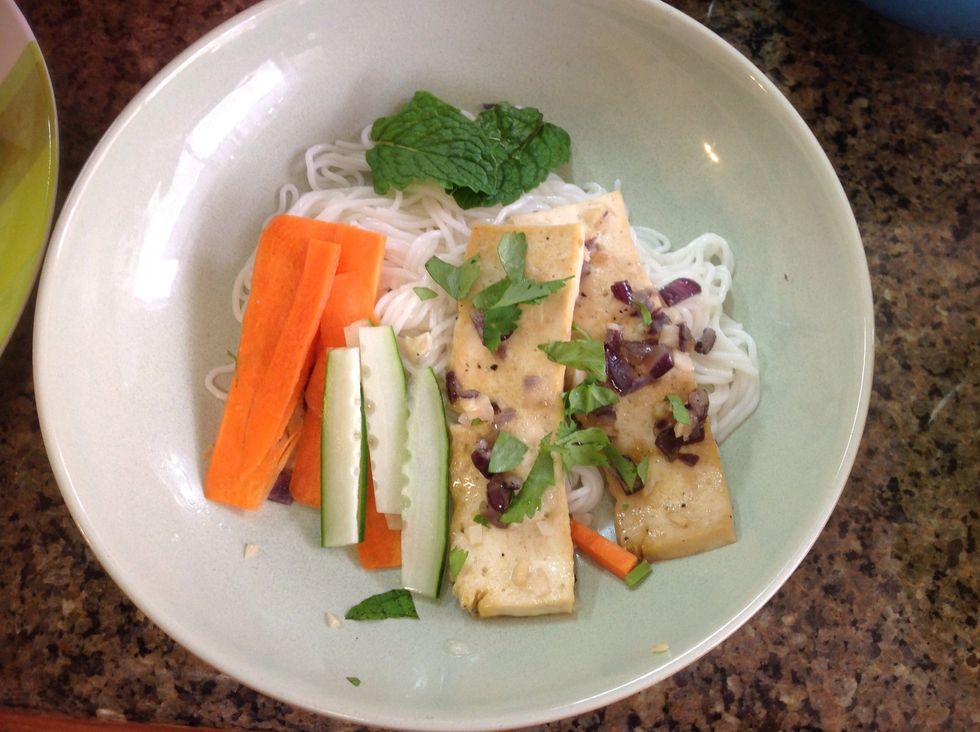 Now it's time for the assembly. Add as much vermicelli noodles as you would like. Add julienned cucumbers and carrots. Add cilantro, mint, and coriander to taste. Add the sautéed tofu. Bon appetit!
1 block firm tofu
3 cloves garlic
1/4 cup red onion
1/2 cup Vietnamese fish sauce
2 tsp sugar, adjust to taste
1/2 tsp salt, adjust to taste
1 tsp ground black pepper
1 pkg vermicelli noodles
1/2 cup water
1/2 cup vinegar
1 cucumber
1 carrot
1 bunch mint
1 bunch coriander
1 bunch Thai basil