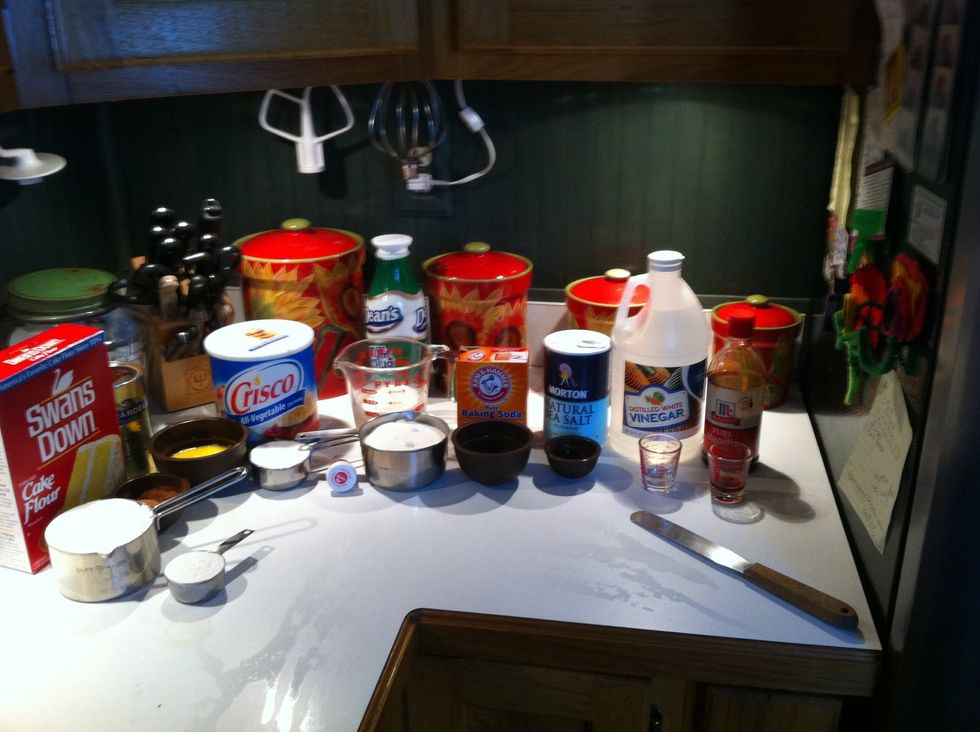 Assemble supplies
Preheat oven to 350* and line 24 muffin cups with paper liners.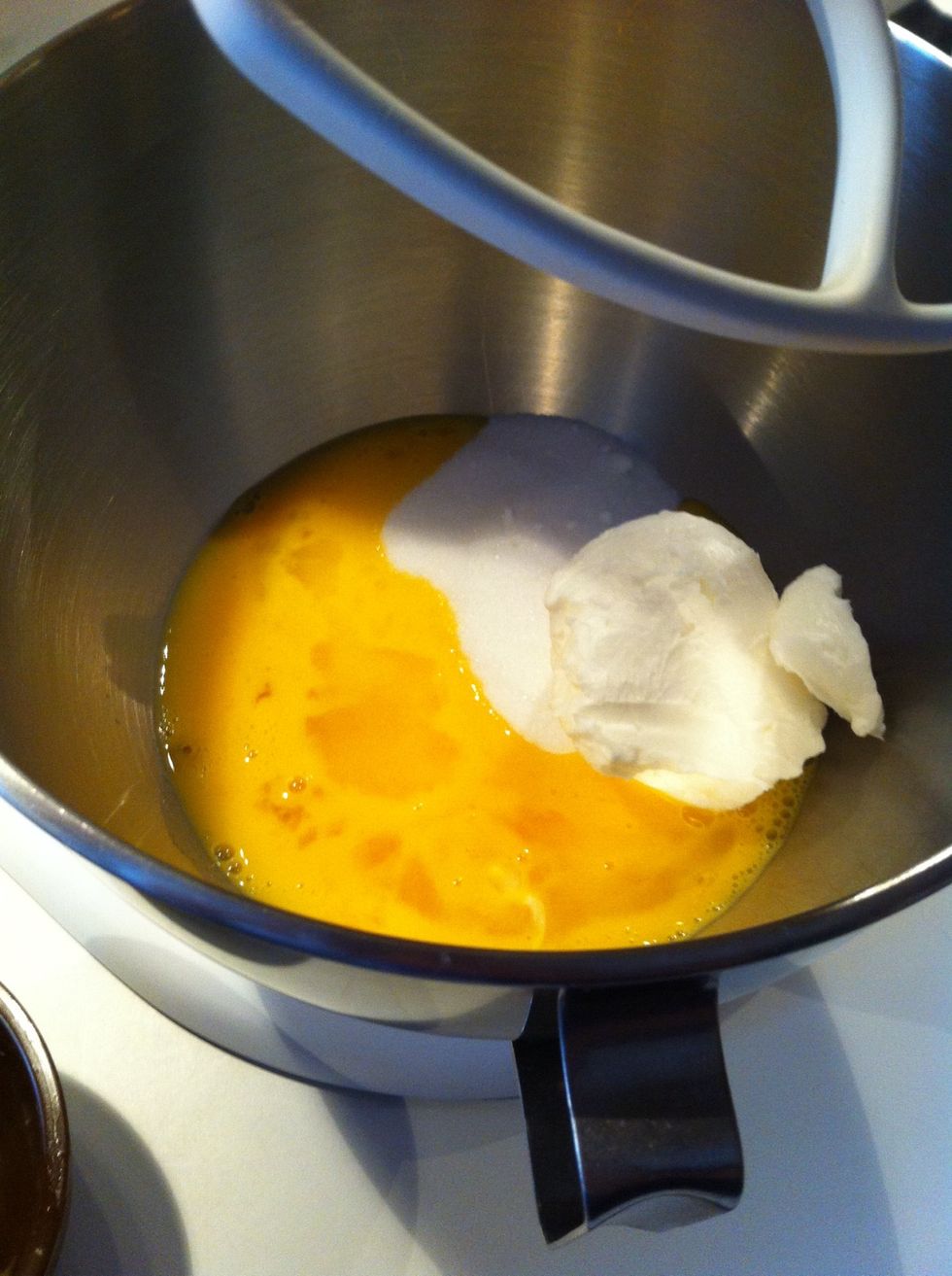 Cream shortening, sugar, and eggs.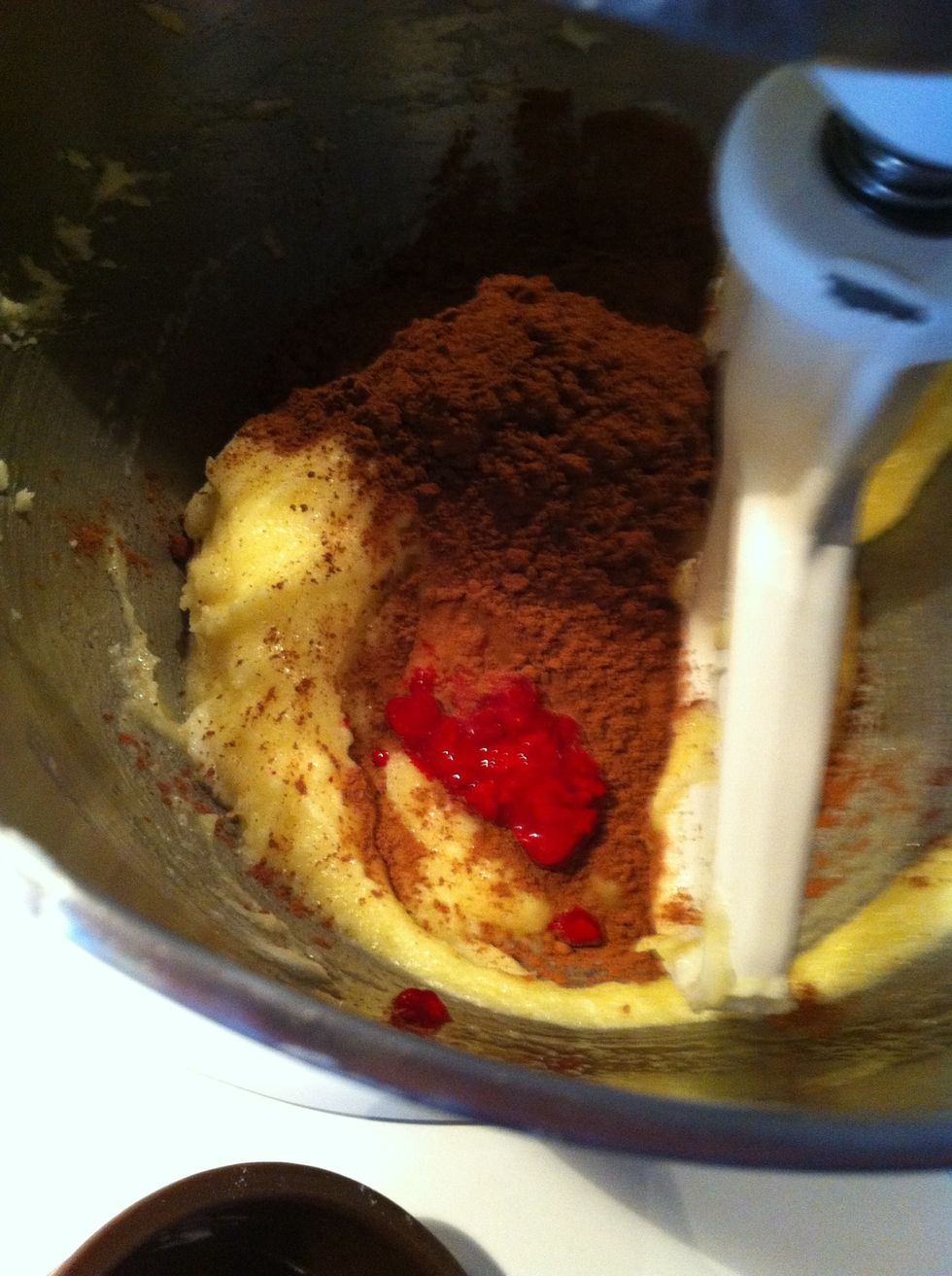 Add cocoa powder and red coloring. Combine.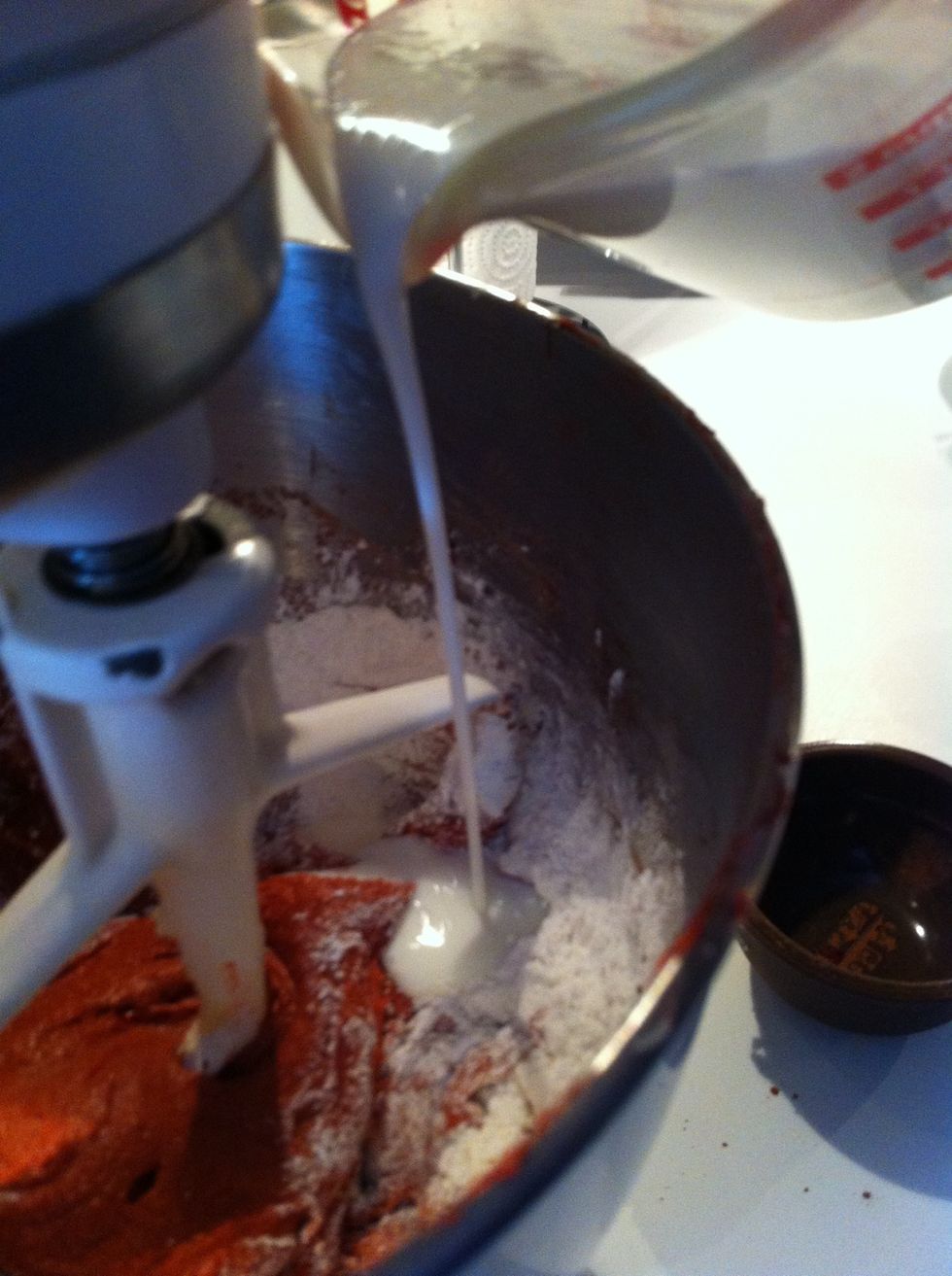 Gradually add buttermilk, flour, and salt. Alternating between liquid and solid.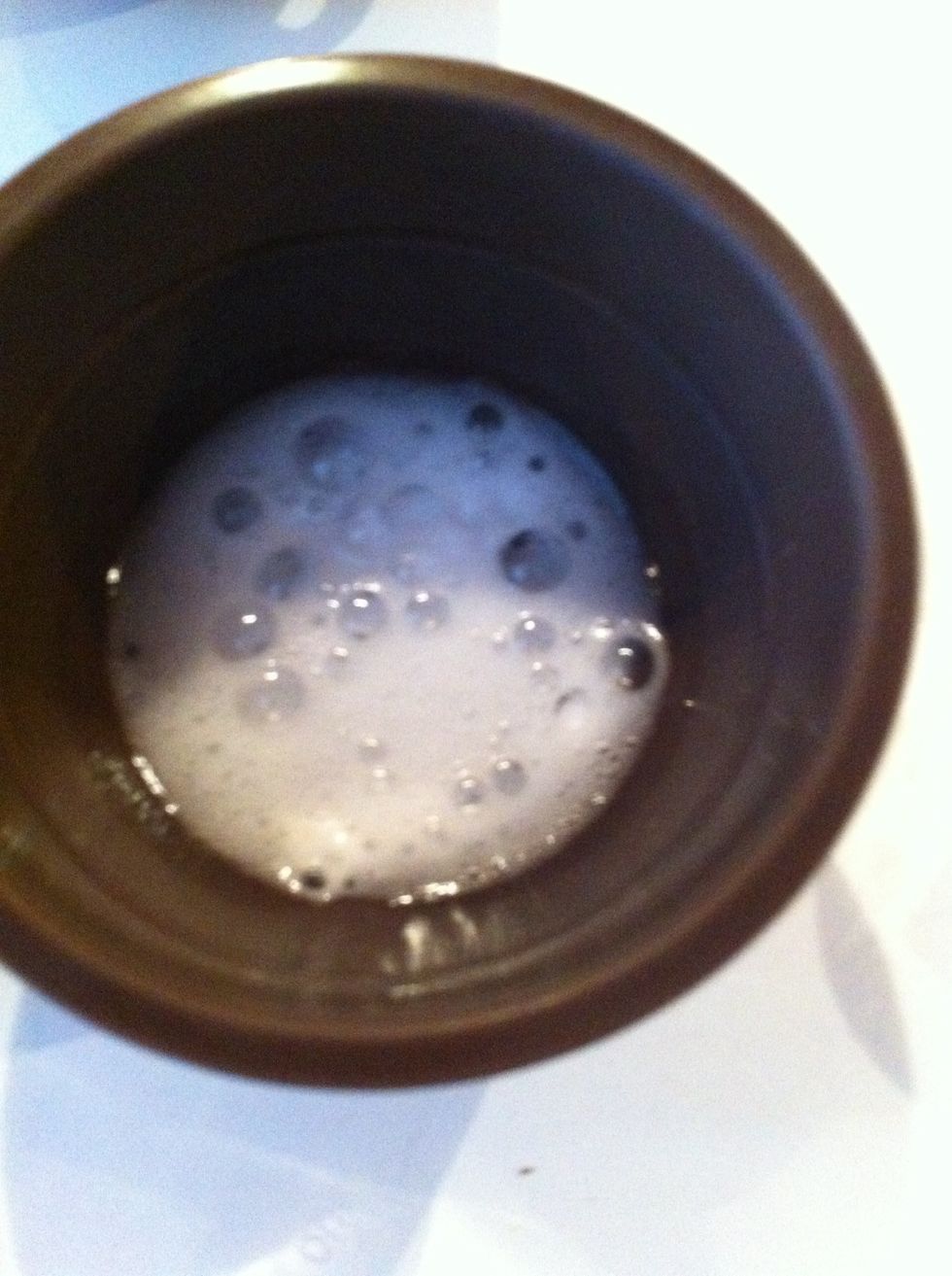 Blend soda and vinegar. Add to batter with vanilla.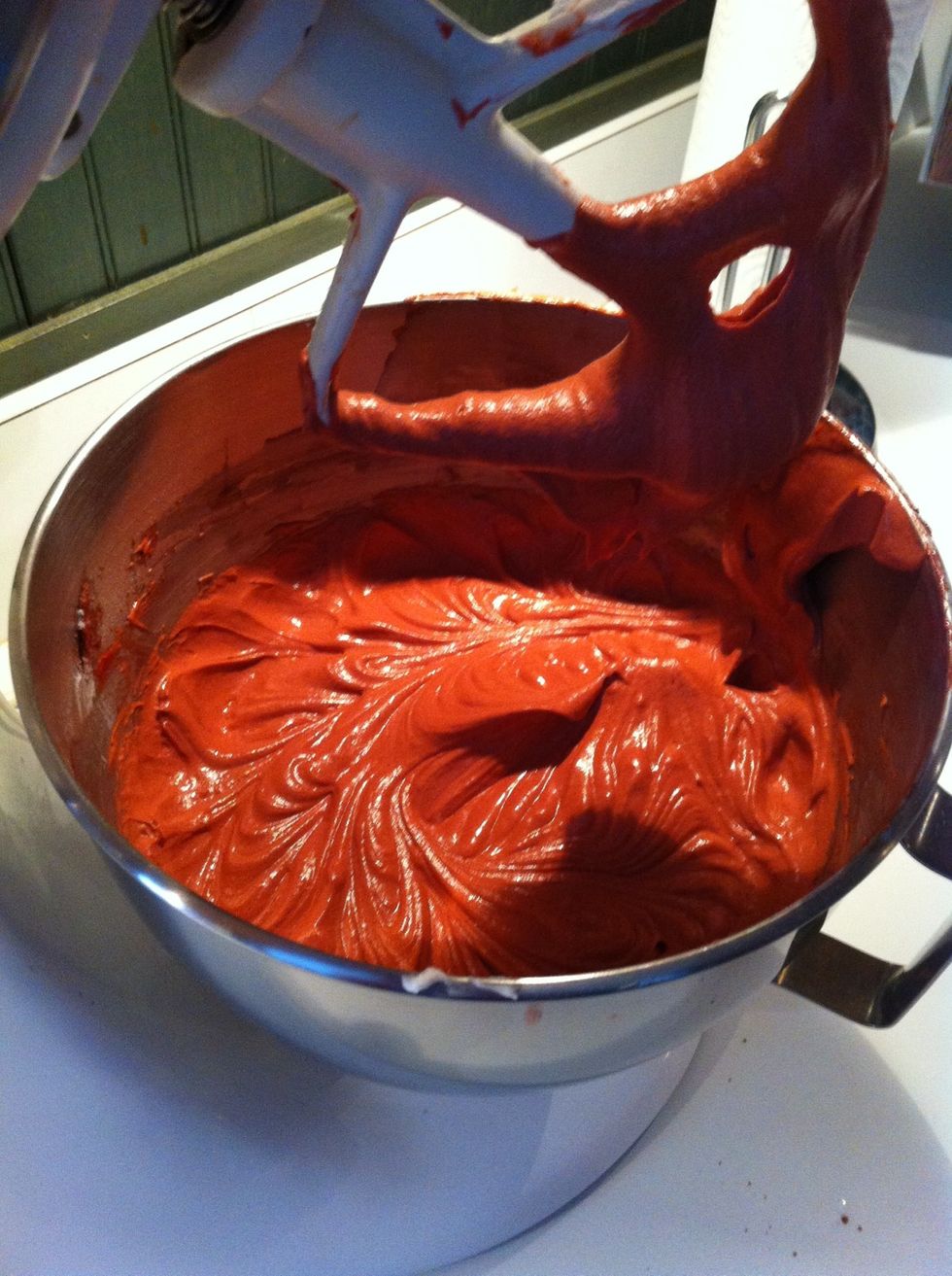 Scrape down sides of bowl and mix just until combined.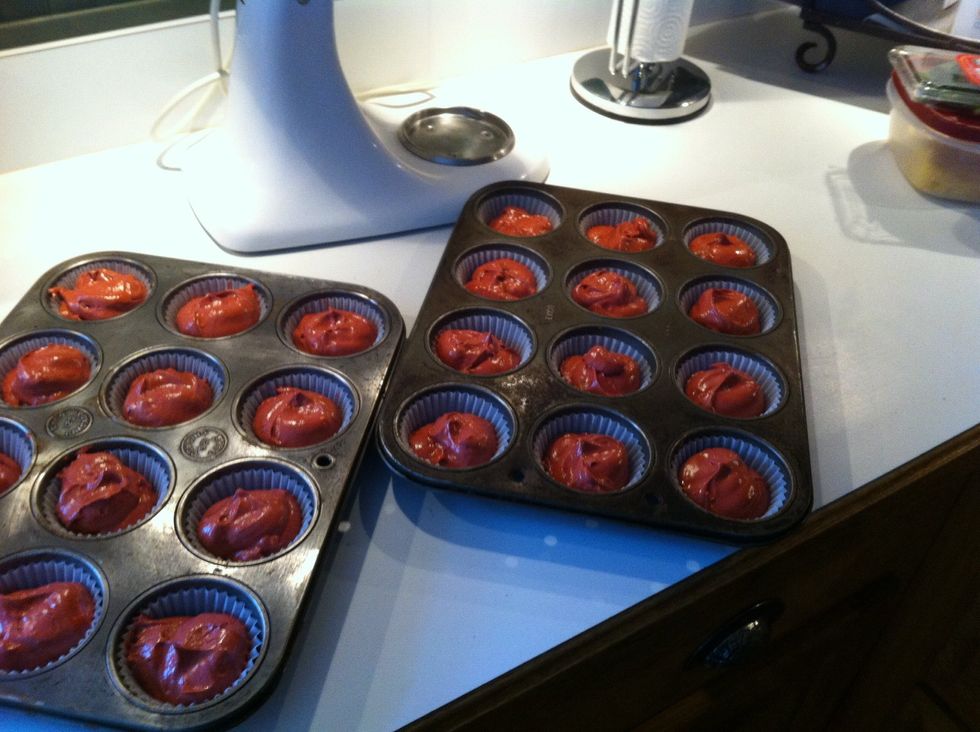 Evenly fill 24 cups with batter. Bake for 20-25 minutes. Just until toothpick comes out almost batter free.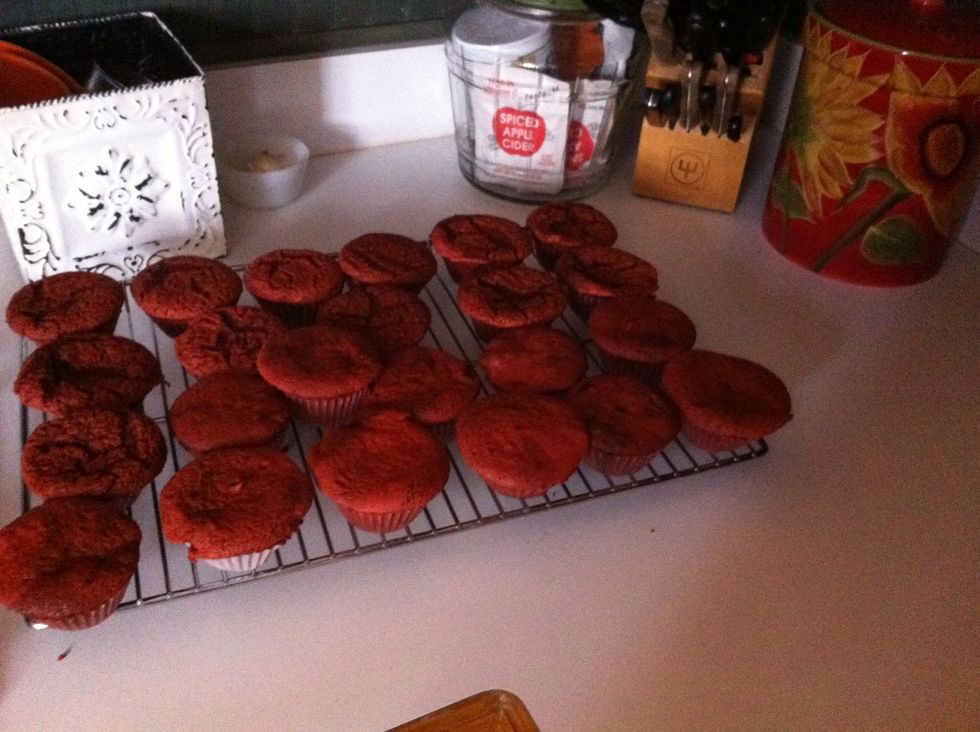 Remove to wire rack to cool. I use a straight edge spatula to loosen from cup so tops don't rip off.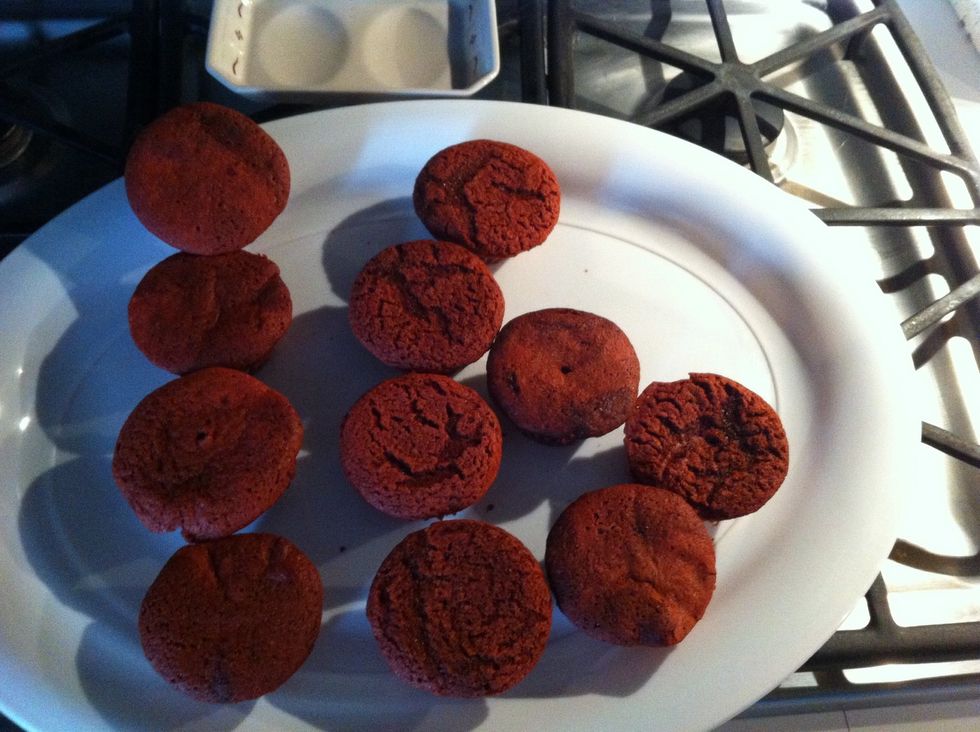 Arrange on platter to form a 16 or the number you desire.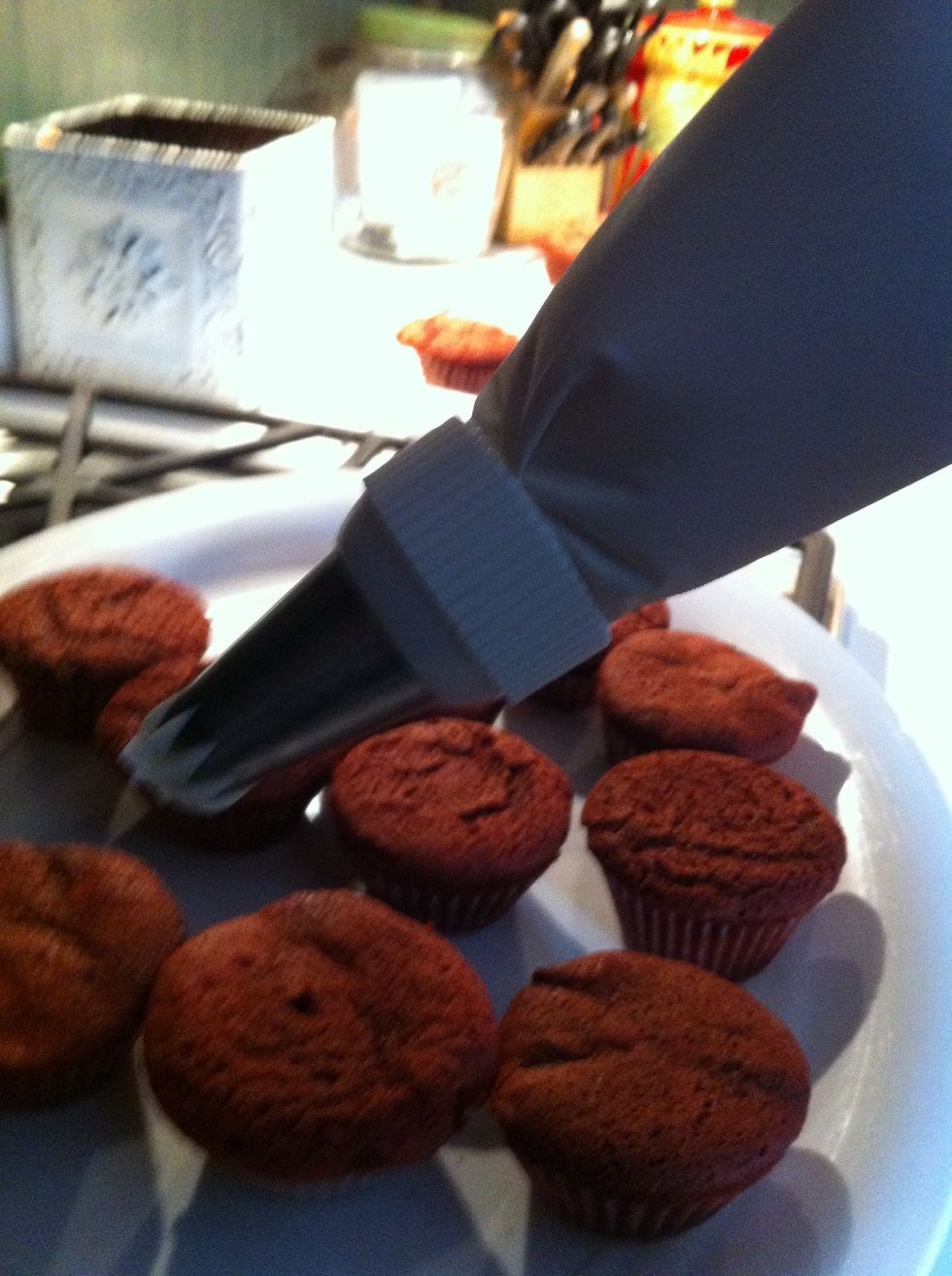 Using your large icing bag, pipe swirls onto cupcakes.
Decorate with jimmies and decorating dust as desired!
Cream cheese frosting I used: 8 oz cream cheese, 1/2 cup butter, softened, 1lb powdered sugar, 1 tsp vanilla bean paste. Mix until smooth.
1/2c Shortening
1/2c Sugar
2.0 Eggs
2.0Tbsp Cocoa
1.0c Buttermilk
1/4c Cake flour
1.0tsp Salt
1.0tsp Vanilla
1.0tsp Baking soda
1.0tsp Vinegar
1.0 Recipe cream cheese frosting