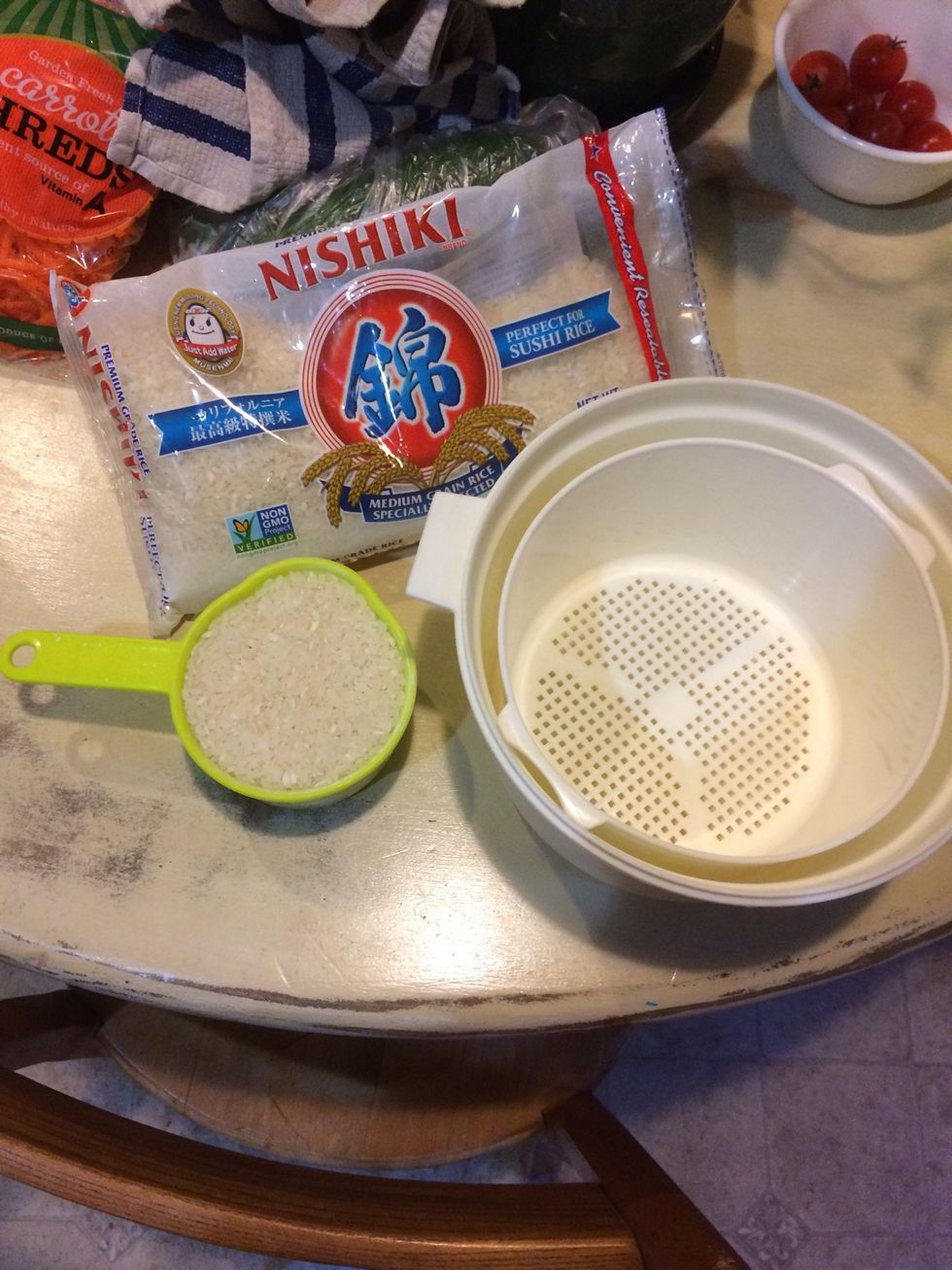 Combine 1-1 1/2 cups rice with 2 cups water. Cook in a pressure cooker for 5 minutes on high setting.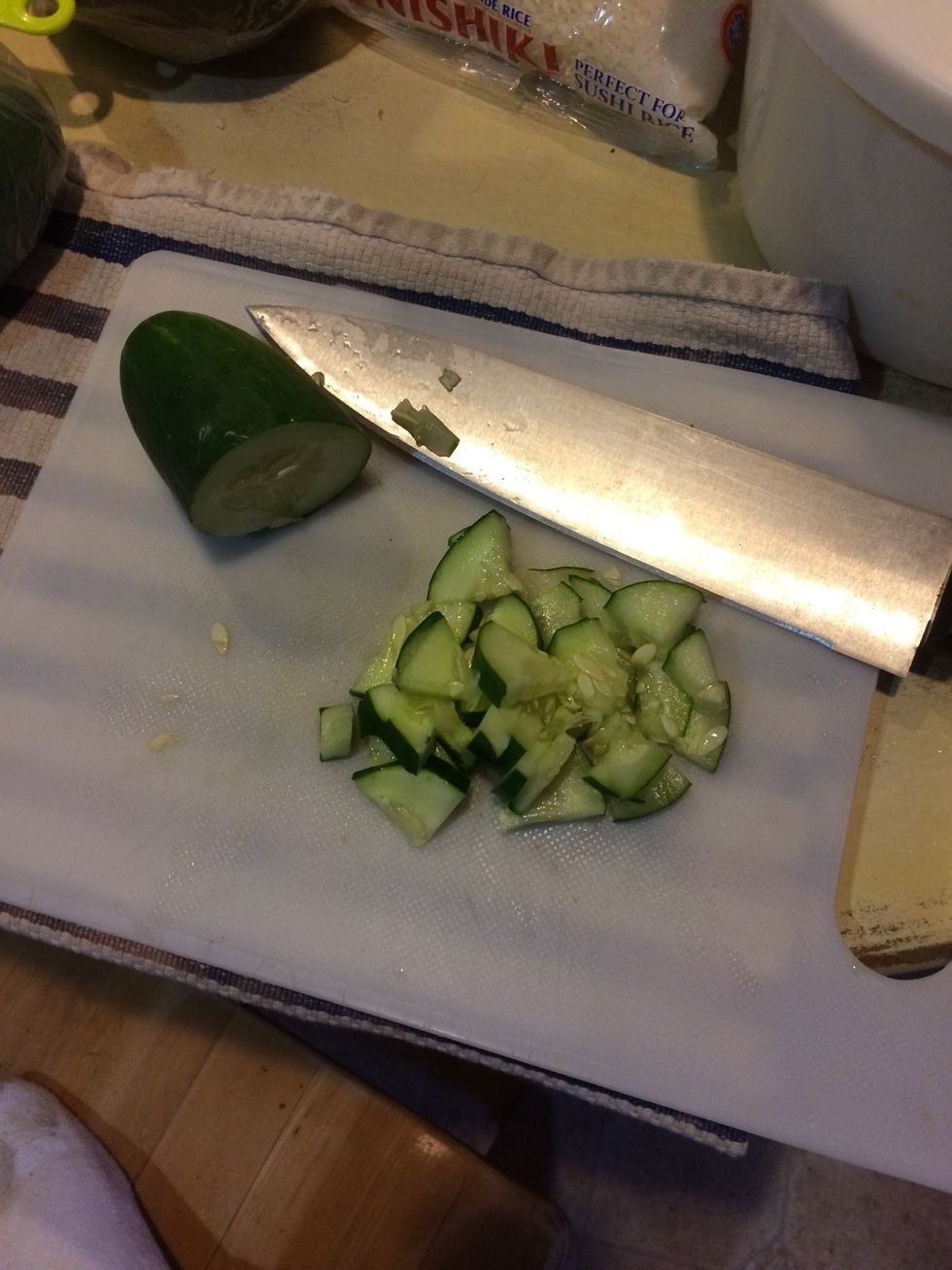 Dice cucumber, avocado, and shred carrot if you did not buy it pre-shredded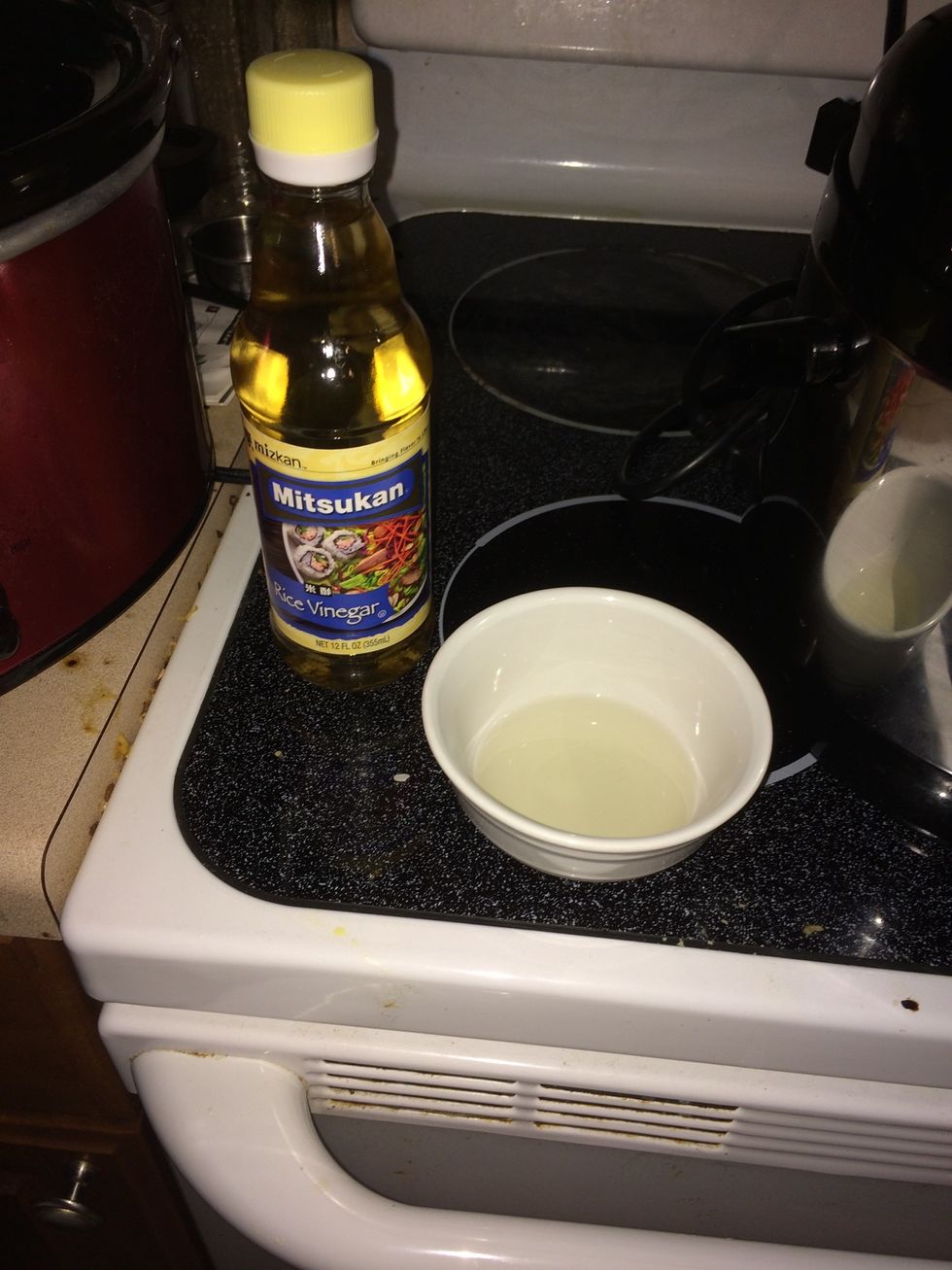 Combine 1 teaspoon of rice vinegar with 2 tablespoons of water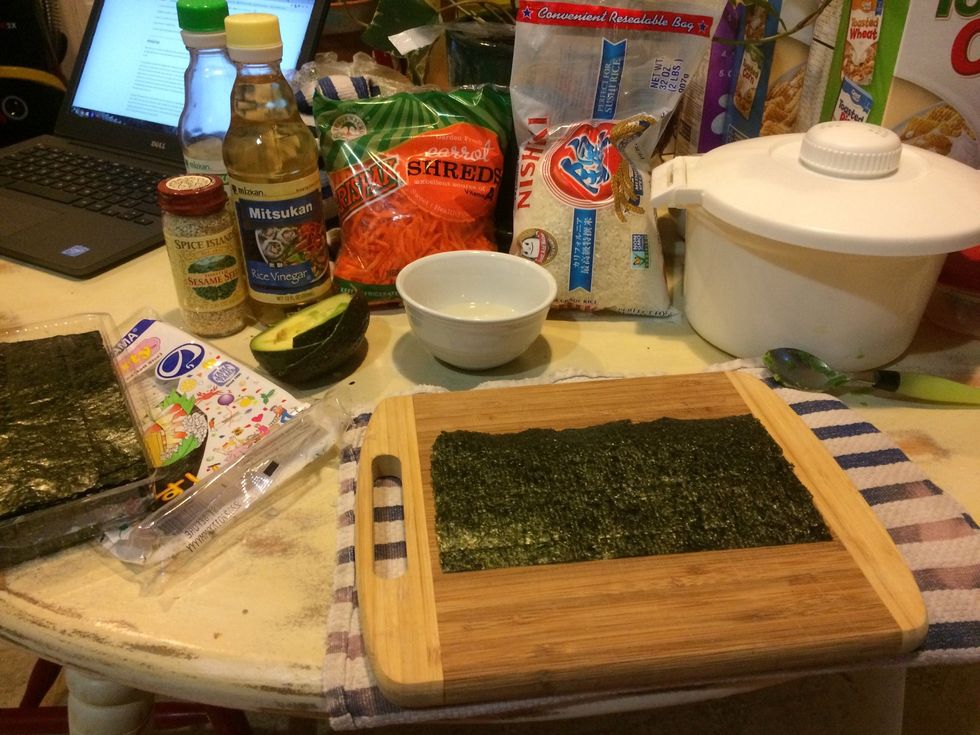 Place a sheet of seaweed onto a flat surface. When your rice has cooled, dip your hands into the water-vinegar mixture and smooth the rice over the seaweed sheet until you have a thin, but even layer.
Spread the avocado, cucumber, and carrot sparingly, leaving room on about a fourth of the roll. Roll vertically.
Slice sushi roll. Sprinkle sesame seeds over rolls.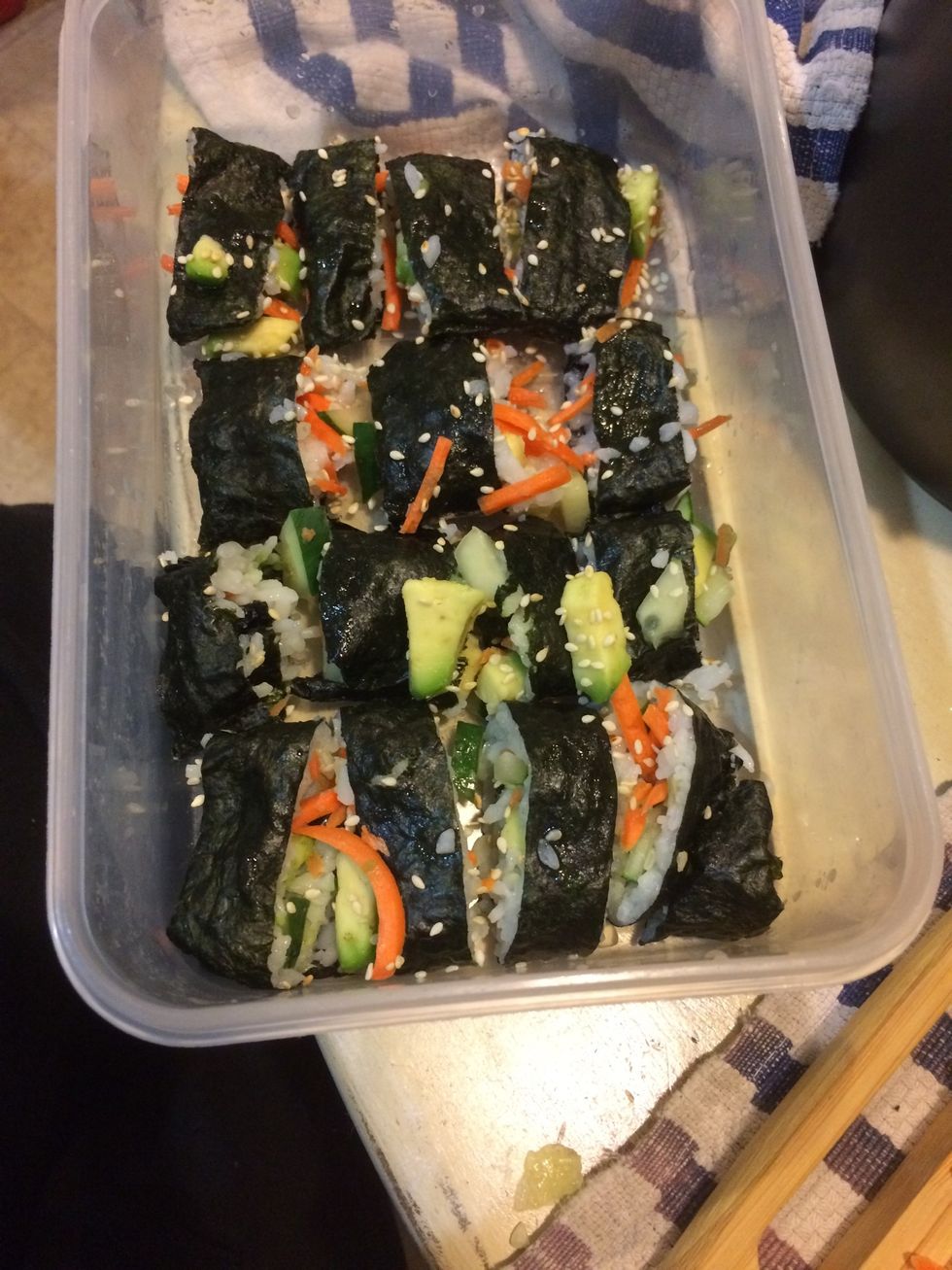 Enjoy!
1.0c Cooked sushi rice
1.0tsp Toasted nori seaweed
1.0tsp Unseasoned rice vinegar
1.0Tbsp Toasted sesame seeds
2.0oz Thinly sliced cucumber
1.0oz Shredded carrot
1.0oz Thinly sliced avacado
Soy sauce and pickled ginger sliced for serving