Thanks for viewing this guide. 😉 This recipe is great for lunch or snacks
520
Shred the cabbage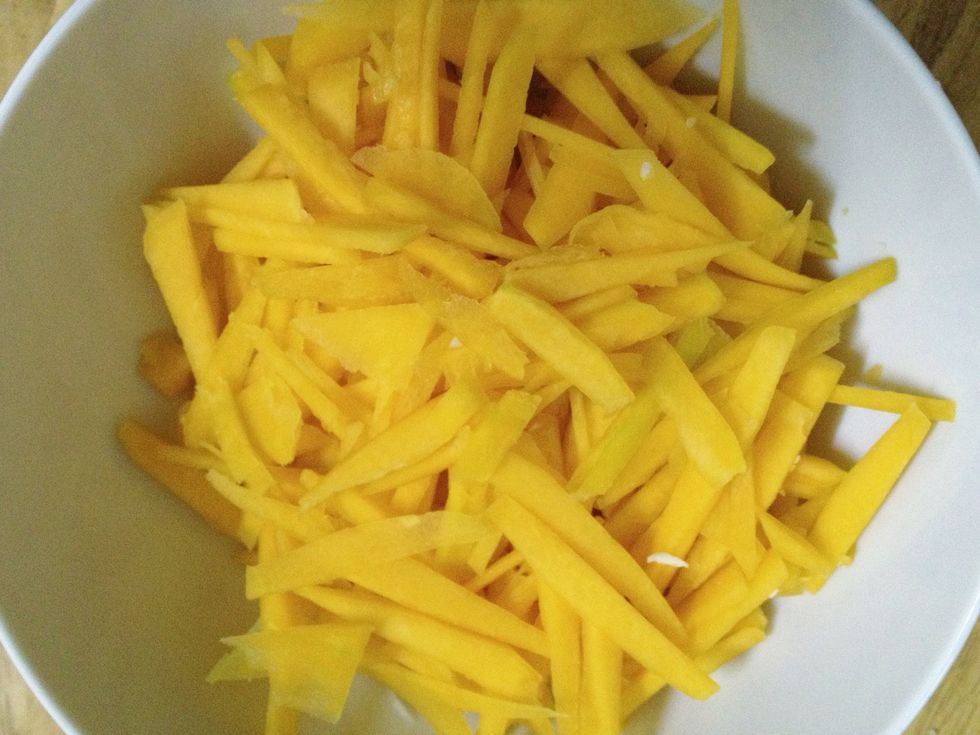 Julienne the squash.. (you can also add sweet potatoes)
carrot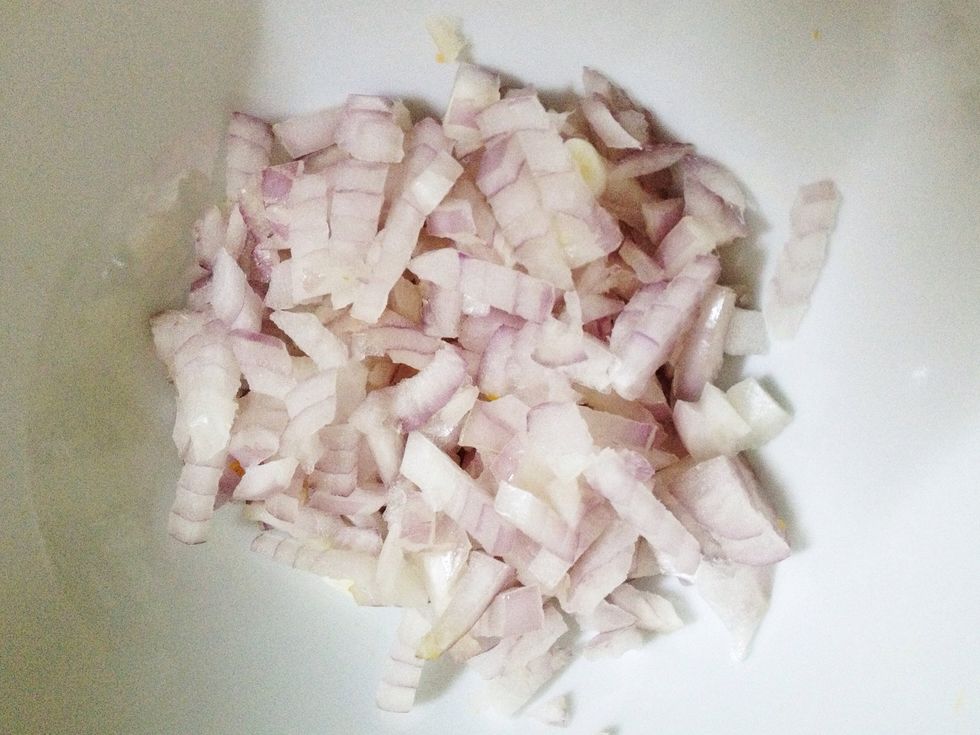 Chop the onion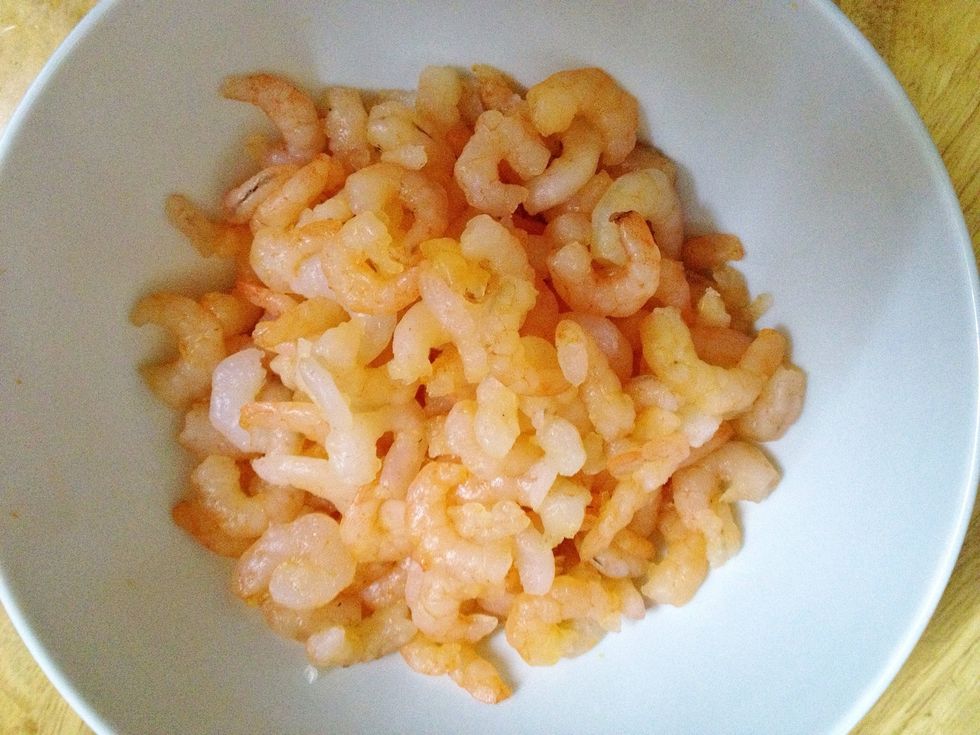 Optional: Add cooked shrimps. I used the small ones here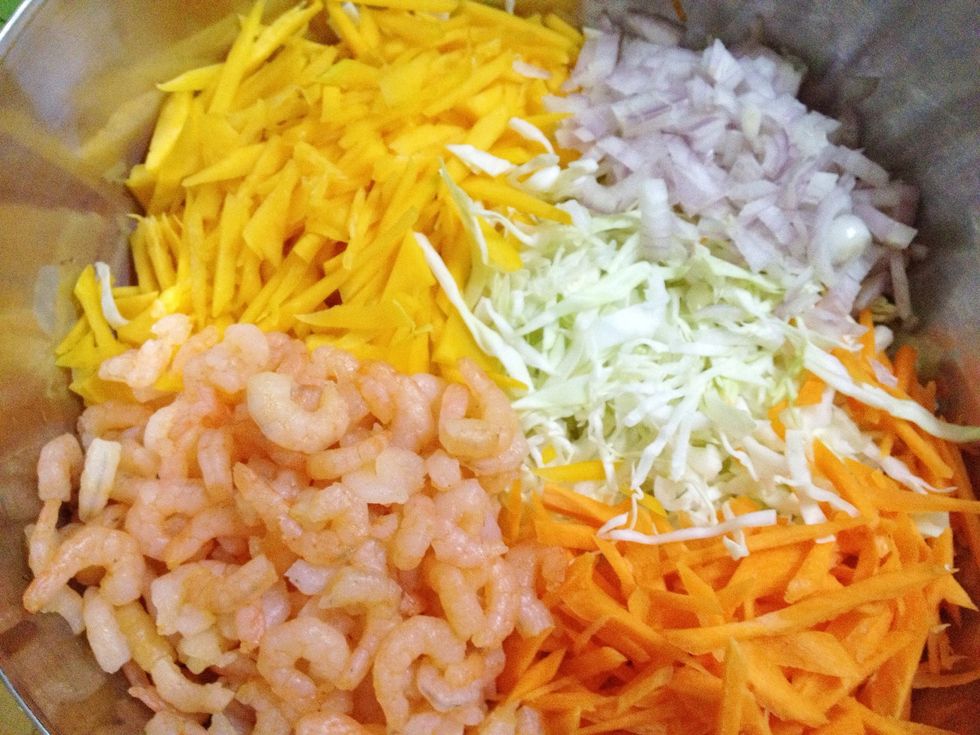 Put all the julienned veggies and the shrimps in a large mixing bowl.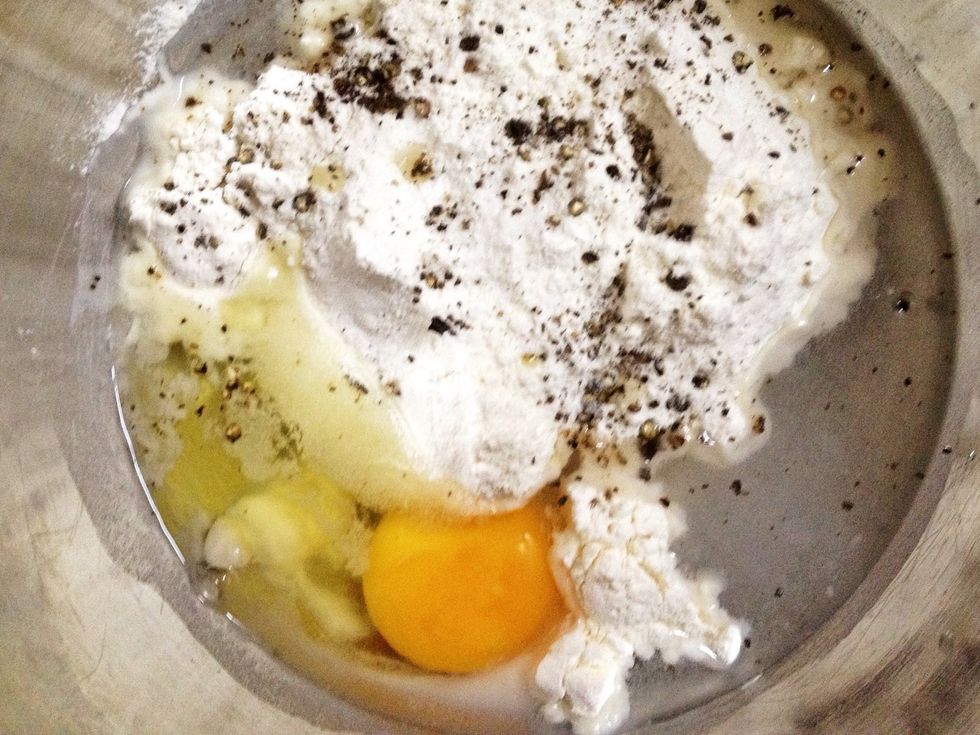 In another bowl, mix water, flour, egg, salt, and freshly ground black pepper (Optional: you may also add a bit of seasoning powder in the batter)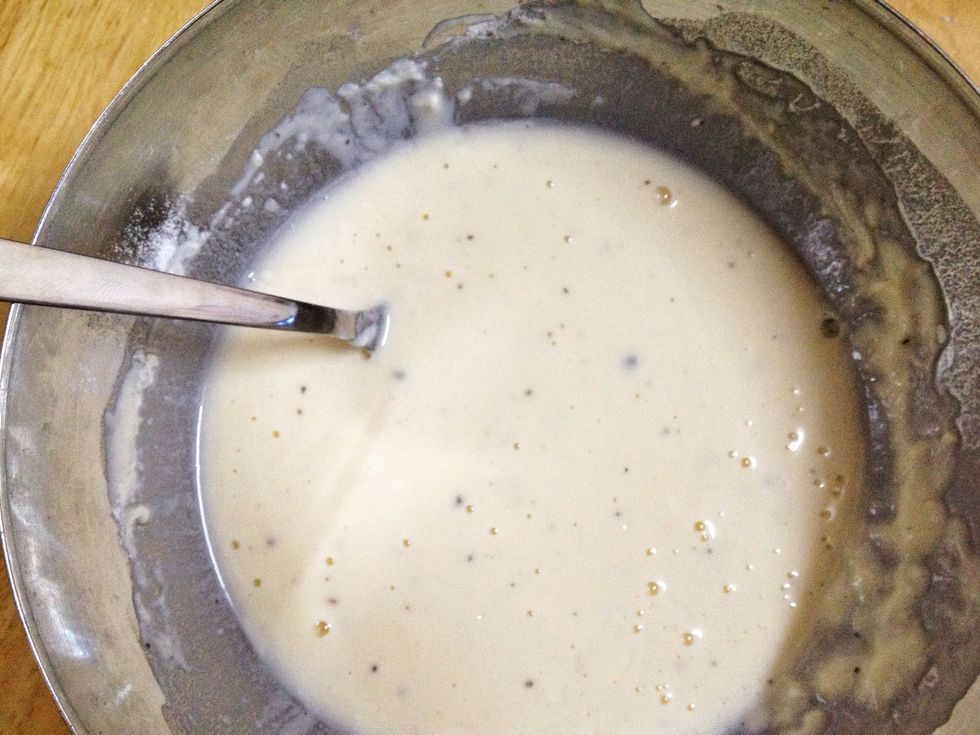 Blend them well.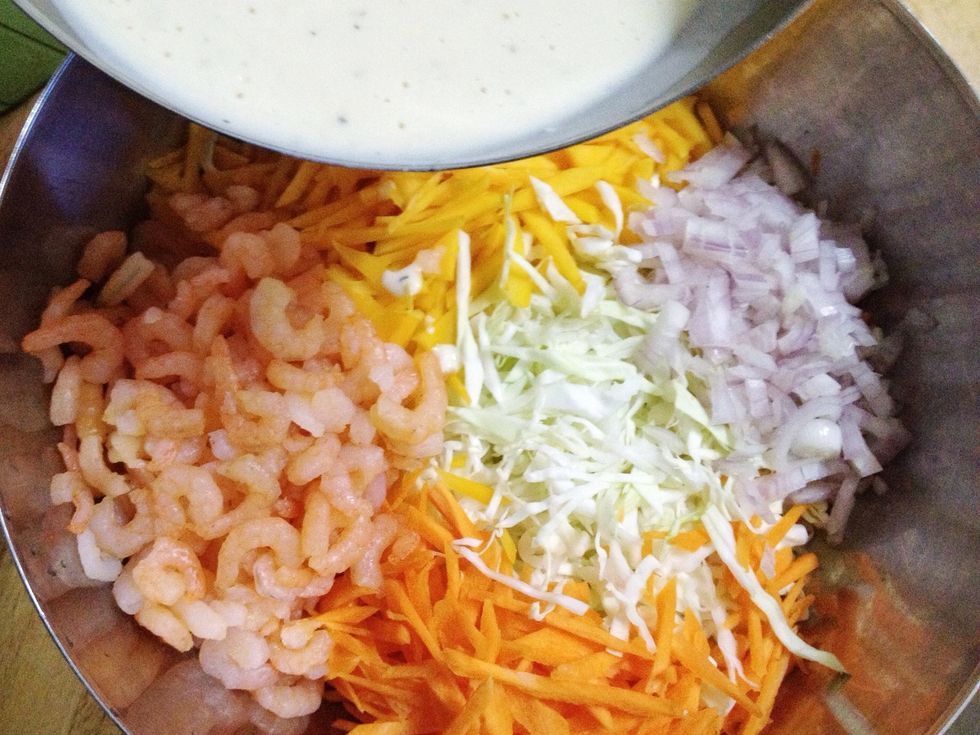 Then pour the batter into the veggies and mix. Make sure they're well-coated.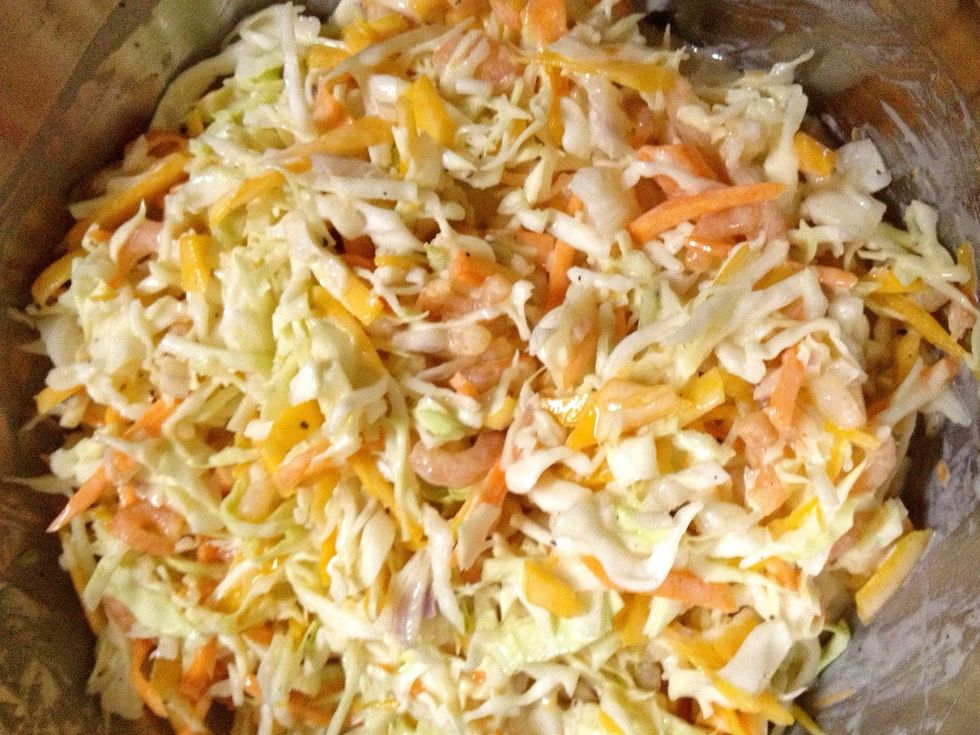 Looks like coleslaw. 😊 This is now ready for frying.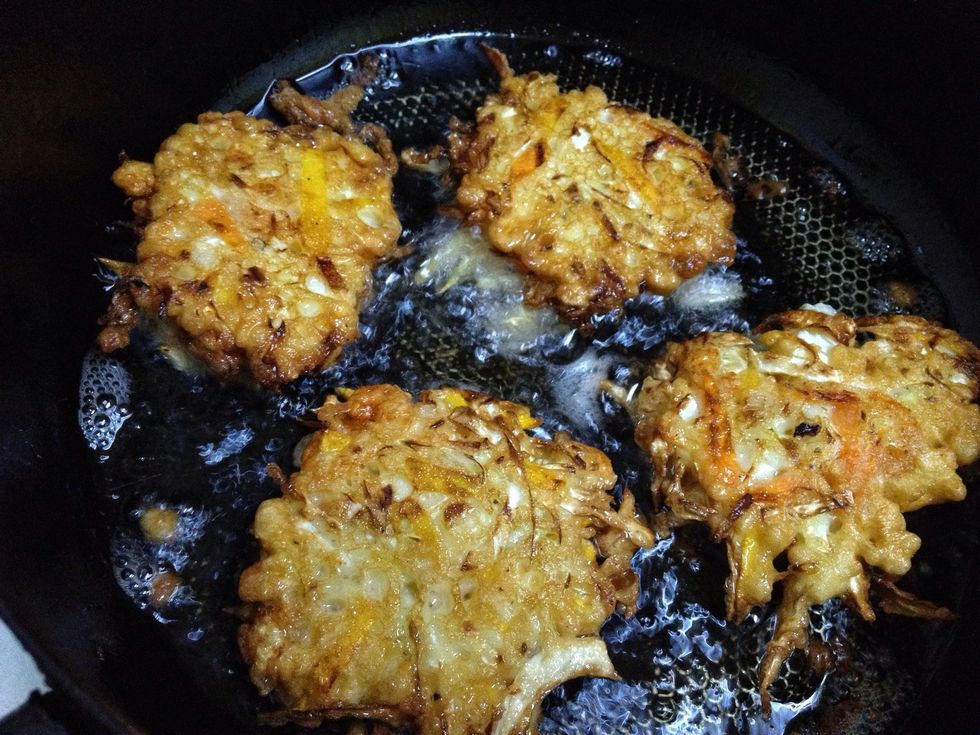 Heat oil in pan and drop spoonfuls of the battered ingredients. Fry both sides until golden brown. Drain excess oil on paper towel
here's our veggie and shrimp fritters. NOTE: best served hot.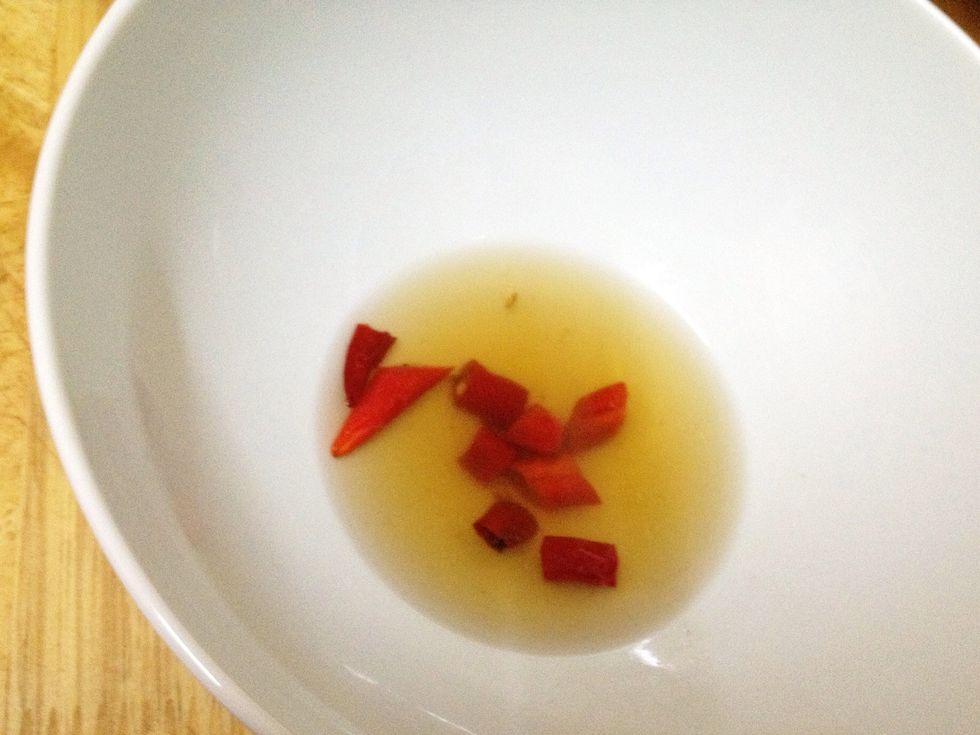 (Optional) You may dip the veggie fritters in vinegar mixed with light soy sauce and sliced chilis
1/2 Cabbage
1.0 Carrot
1.0c Squash / Calabaza
1.0 Onion
1.0 Egg
1.0c Flour
1.0c Water
Salt
Pepper
Cooked shrimps (optional)