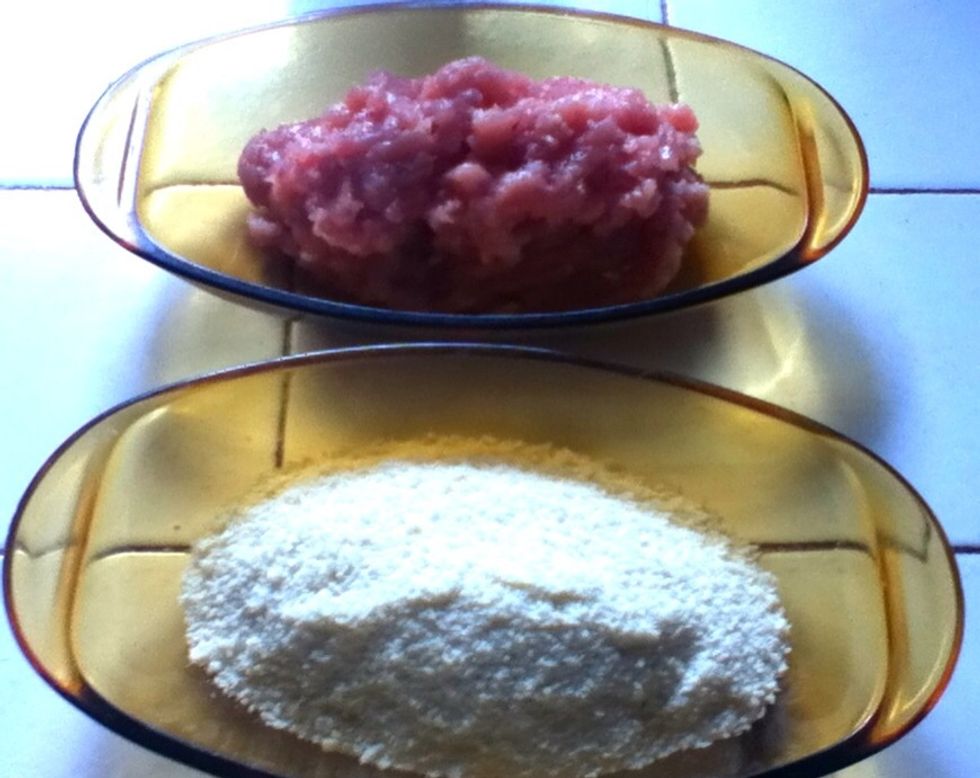 Prep 2 skinless chicken breast. Cut into small chunks. Use 3 tbsp of all purpose flour to glued the dough or you can use wheat germ. well the pic shows too much flour doesnt it :) sorry for that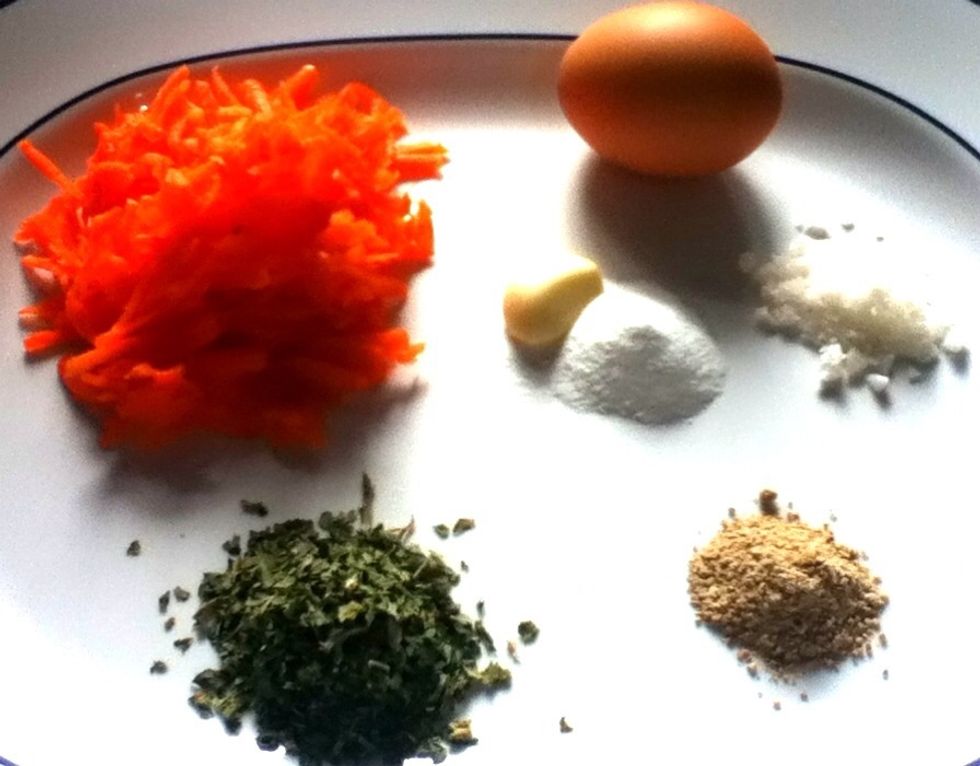 Grated 1 carrot, 1/2 cup of chunkie celery leaves (variations may vary), 1 garlic clove (grated), 1 egg, salt and pepper, garlic powder (to taste). You also may add some grated parmesan.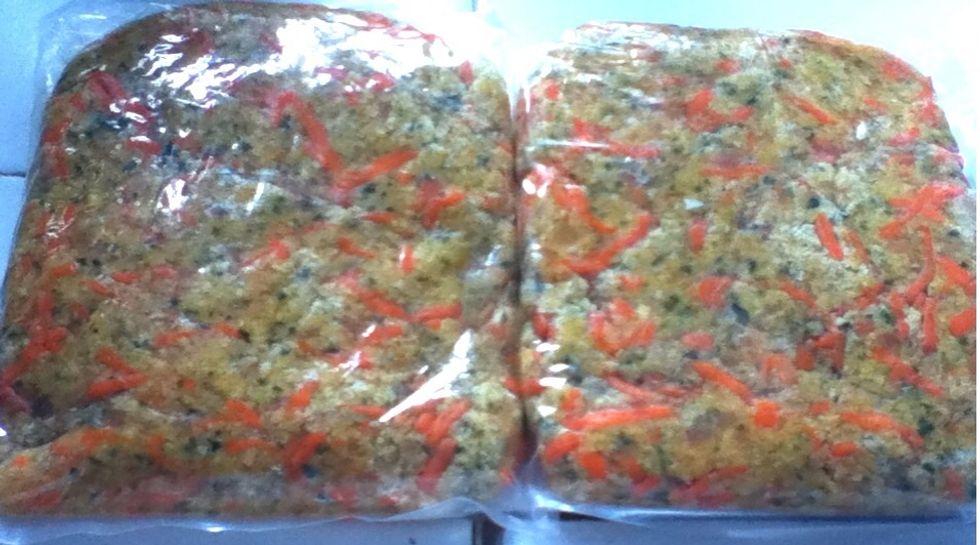 Combine all of the ingredient in a prepared bowl. Taste test and divide the dough into 2, flattened and put it in a plastic wrap. I usually put them in a fridge for at least 30 mnts before steam them.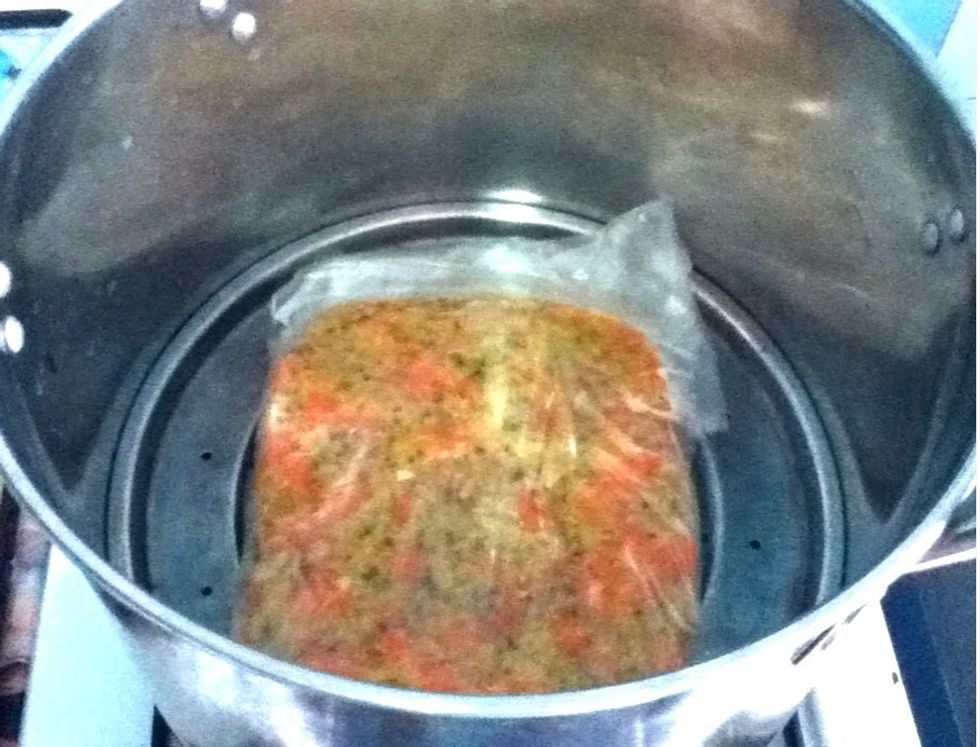 Put the nugget dough in a steamer. Steam it for at least 30-40 mnts on medium. When it is done, you can put it in a freezer for future used. It can stand for 1 month in the freezer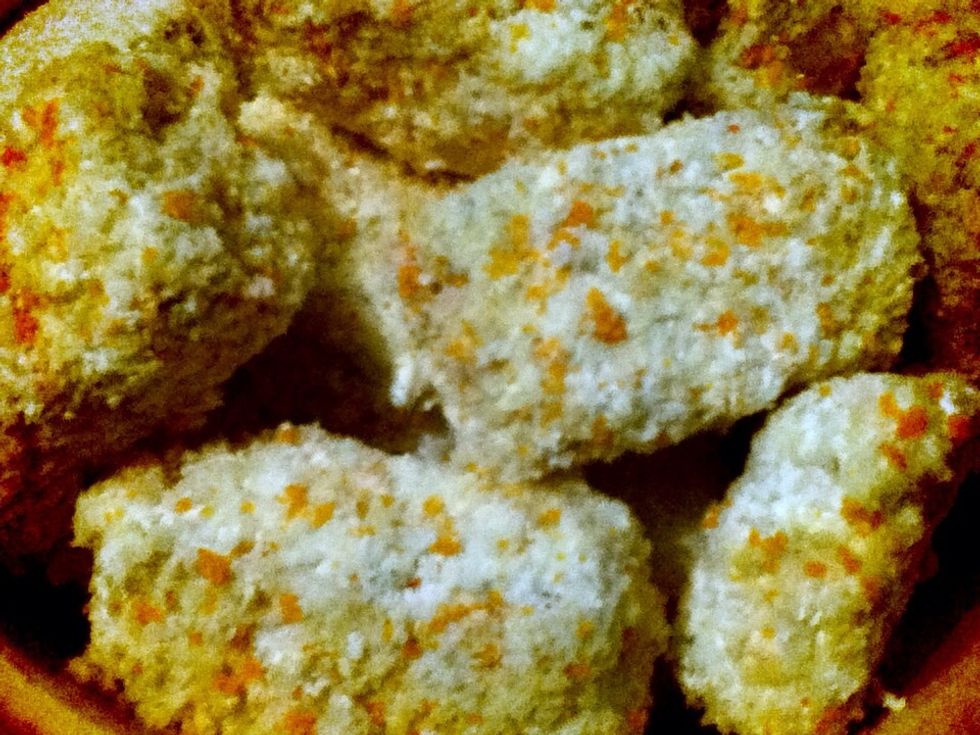 Cut the dough into pieces and coated with breadcrumbs. Cook in preheated pan and hot oil (deep fried is the best though) for 10-12 minutes or until golden brown.
Serve while it is warm with your favourite dipping sauce :) enjoy!
2.0 chicken breast fillet
1.0 carrot
1.0 celery leaves
salt and pepper
1.0 garlic glove
garlic powder
breadcrumbs
3.0Tbsp all purposed flour or wheat germ
Putri Lah
a foodperiment and a foodventorous, an Orca lover and a simple person who enjoys cozy places, good music and good books.