How to make veggie fritatta in double burner grill pan
Pampered Chef has a new Double Burner Grill Pan, and since I don't grill much, I wanted another use for it. Fritatta, with grilled veggies! Bon apetit! www.pamperedchef.biz/chefbeth
60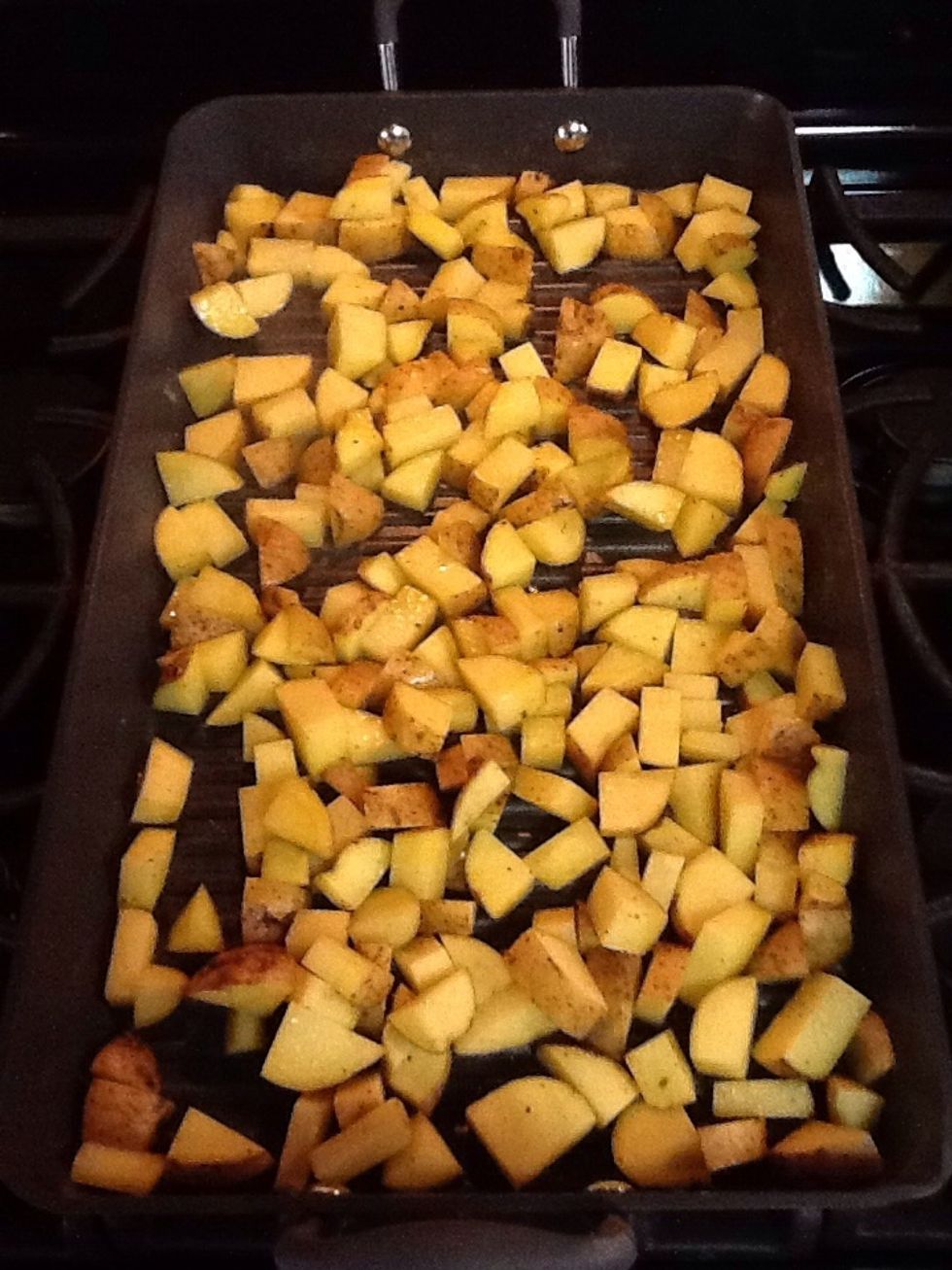 Sauté diced potatoes in Double Burner Grill Pan (DBGP) over medium heat until soft; approx 15 minutes.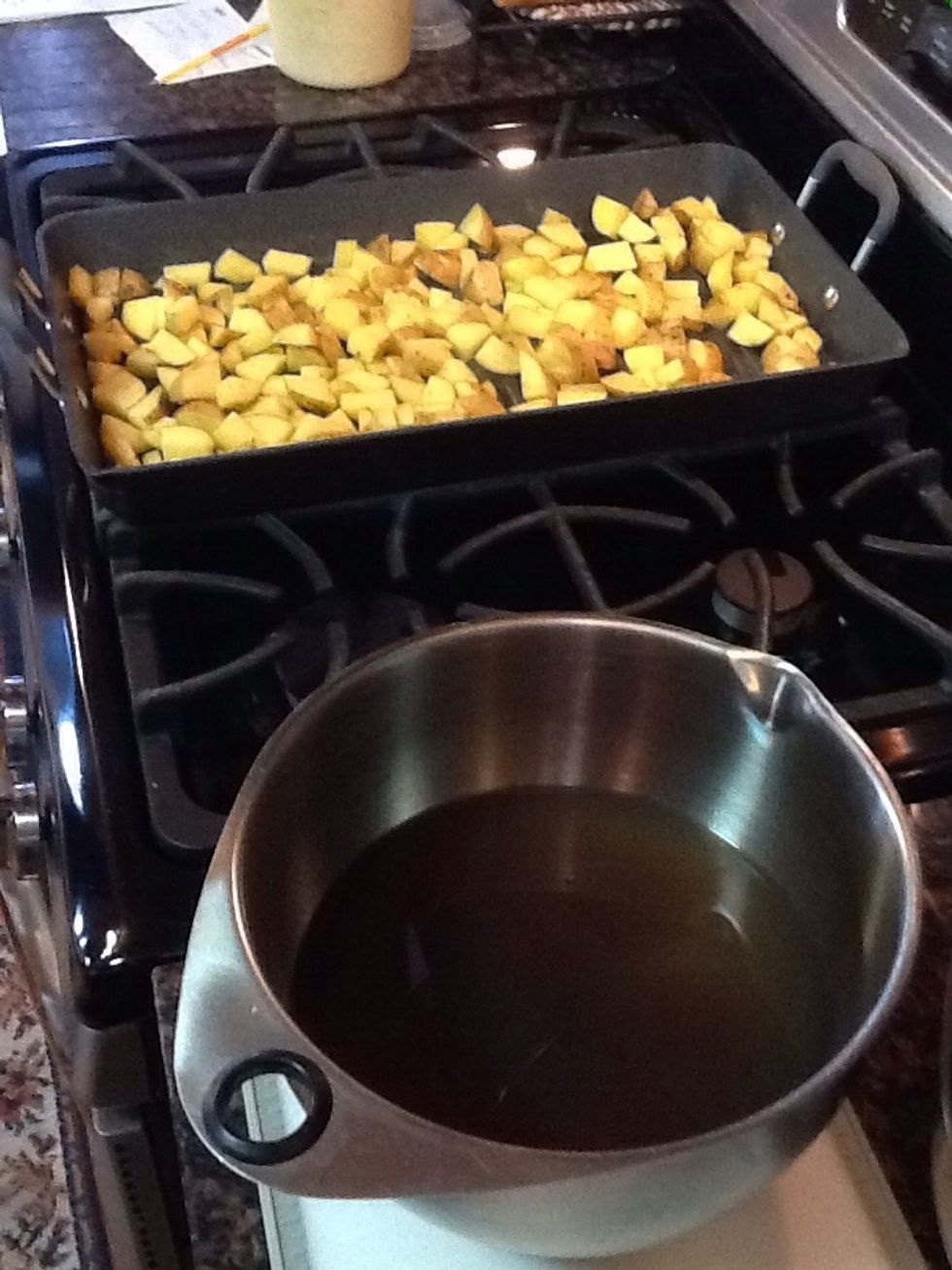 Add 1/4 to 1/2 sodium-free vegetable broth (home-made from veggie scraps), as needed, to keep potatoes from sticking to pan. (No oil... we don't want to add 100% fat to these delicious veggies.)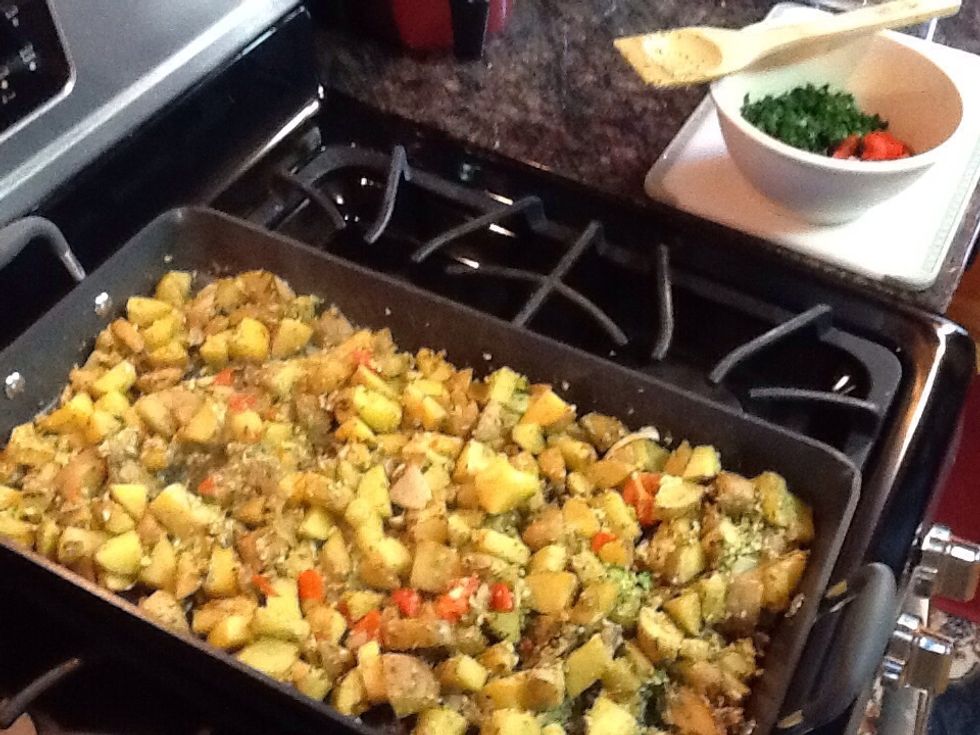 Dice mushrooms, onion and red pepper using the Food Chopper or Manual Food Processor, and add to DBGP. The moisture from these veggies will help to keep anything from sticking.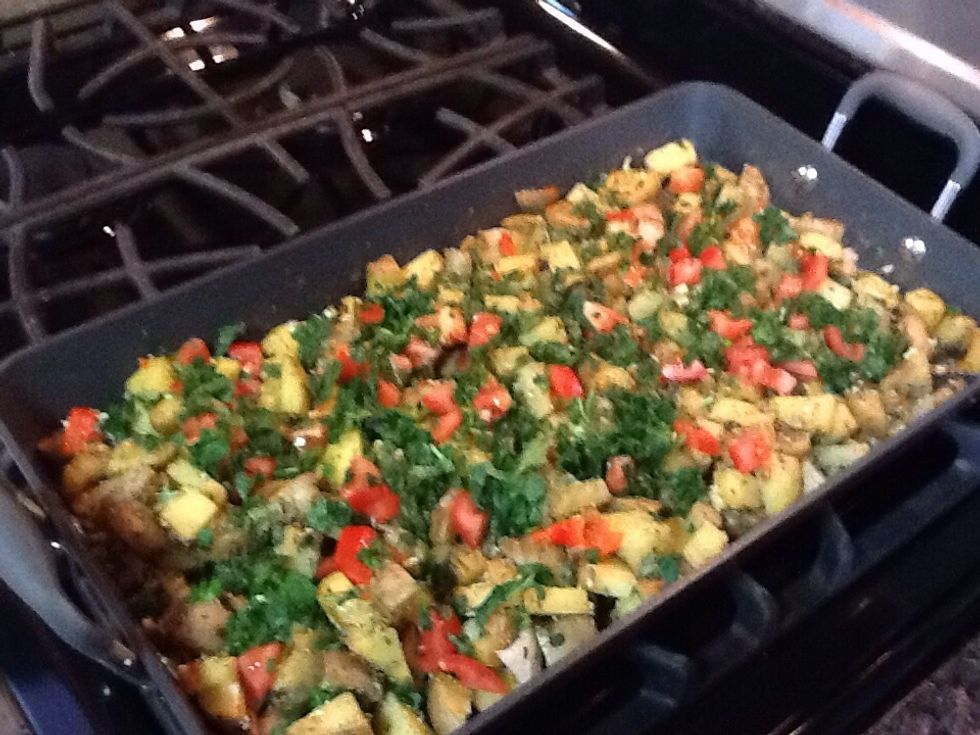 Next, add your diced tomatoes and greens. I used baby kale and baby spinach. Spread evenly over potato mixture; remove from heat. Press on the garlic.
In blender or food processor, combine both packages of tofu plus the milk, corn starch, turmeric, black salt, pepper, mustard, and any other seasonings you desire. Process or blend until smooth.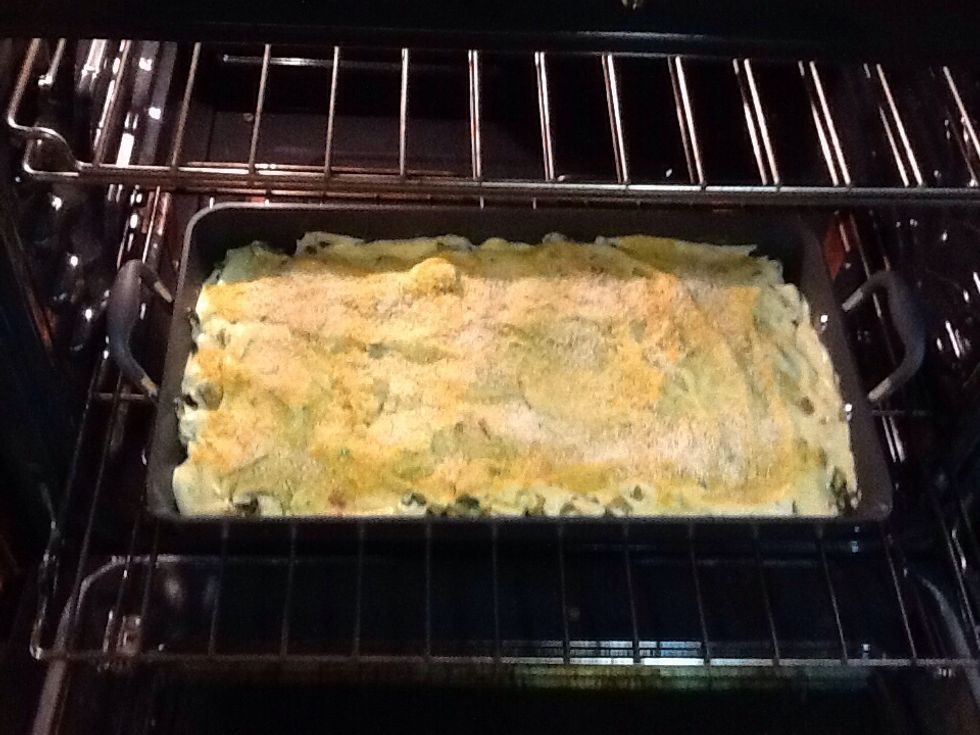 Pour tofu mixture over veggies, and spread as evenly as possible to cover completely. Optionally, sprinkle more Nutritional Yeast and grated cashews over top. Bake at 375 for 35 min. or until golden.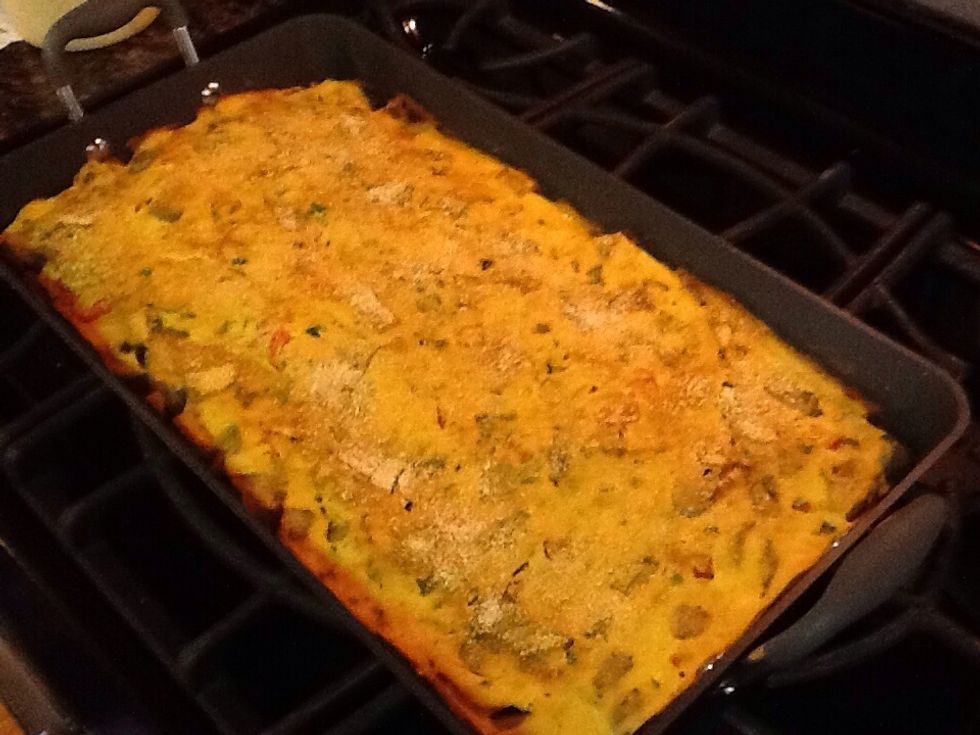 Fresh, out of the oven! Edges are golden brown.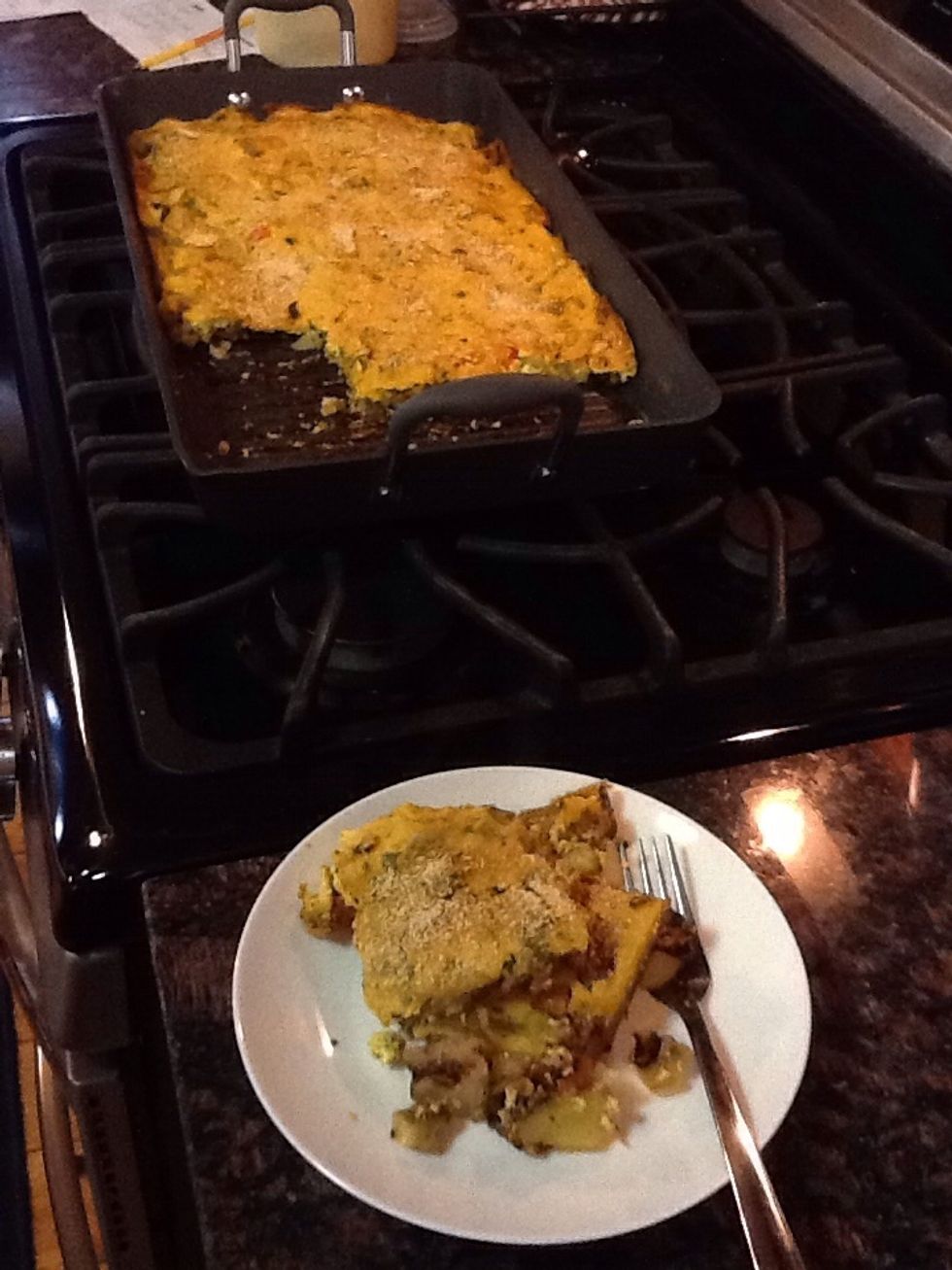 Thumbs up from the testers! To make a Southwest version, add diced green chilis, Chipotle Rub, and top with salsa.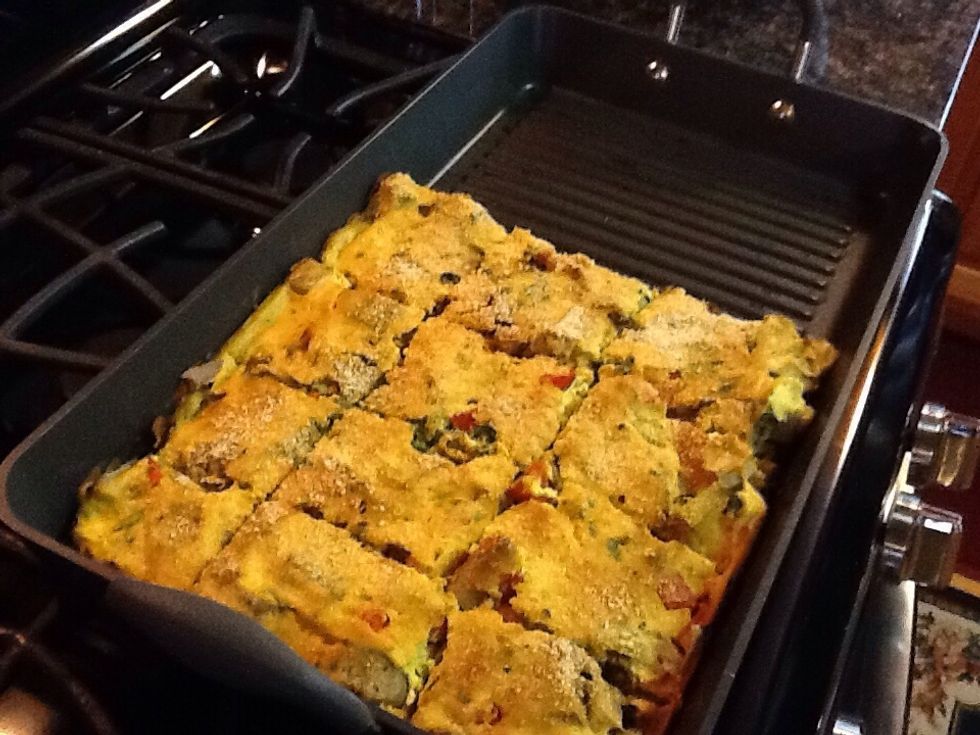 Enjoy! The DBGP is not just for grilling. This pan is both stove top and oven-safe (to 400 degrees). Get yours: www.pamperedchef.biz/chefbeth.
1 pkg. light firm (organic) tofu
1 pkg. organic silken tofu
2.5 lbs organic potatoes; cubed
1/4 - 1/2 cup sodium-free veg broth
1/2 red bell pepper
hand full of baby portabella mushrooms
1/2 white or yellow onion; diced
hand full of fresh broccoli flowerettes; chopped
2-3 cups baby spinach/kale; chopped
3/4 c. organic, unsweetened non-dairy milk
1/2 tsp turmeric
2-3 cloves garlic; pressed
1 tsp (or less) Kala Namak (black salt)
1.5 TB organic corn starch
1 tsp. prepared mustard
black pepper to taste
2 TB Nutritional Yeast + more for topping
optional: a few raw, unsalted cashews
any other veggies you want!
Beth Perera
Certified Food For Life plant-based nutrition & cooking instructor; Tools are mostly from The Pampered Chef.