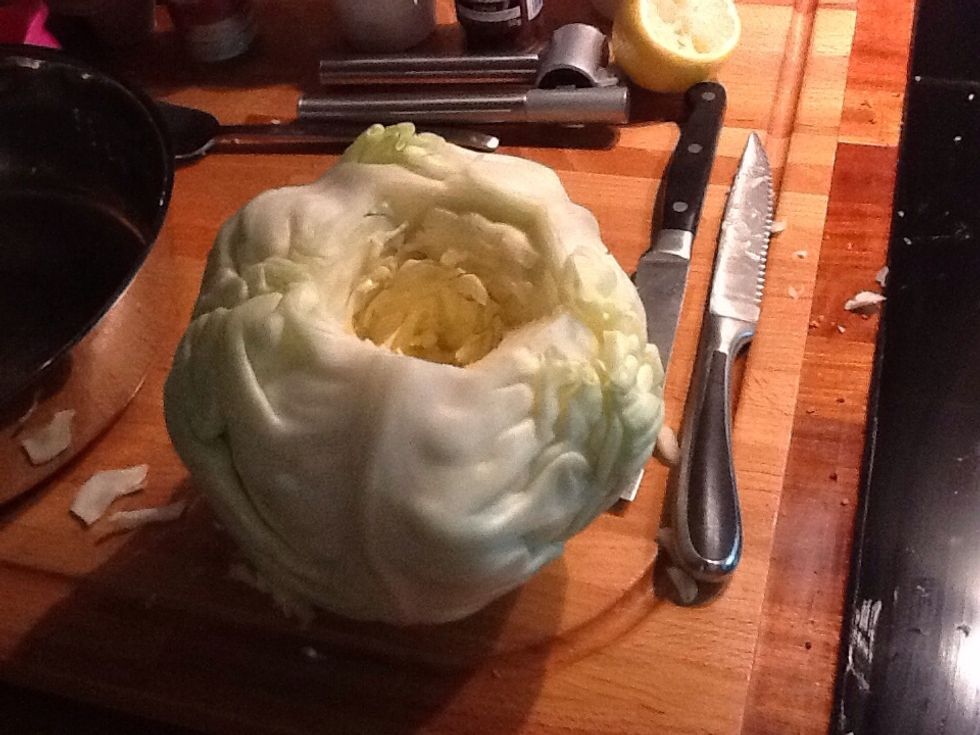 Cut the hard bit of cabbage off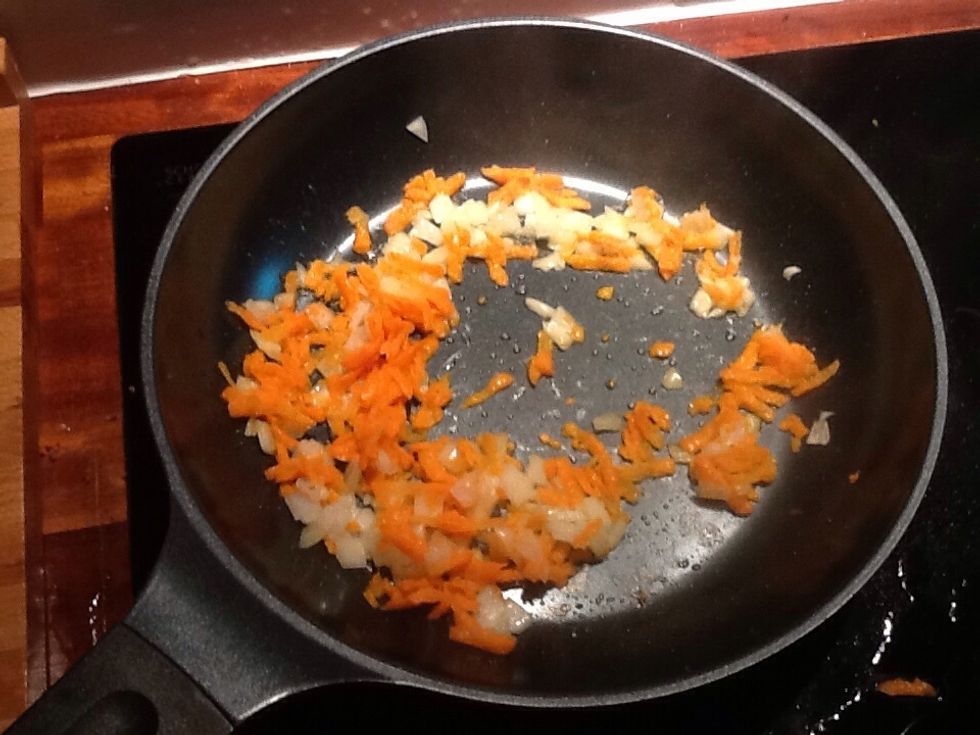 Fry third of carrot and onion on the pan and the rest in the pot you will simmer the rolls in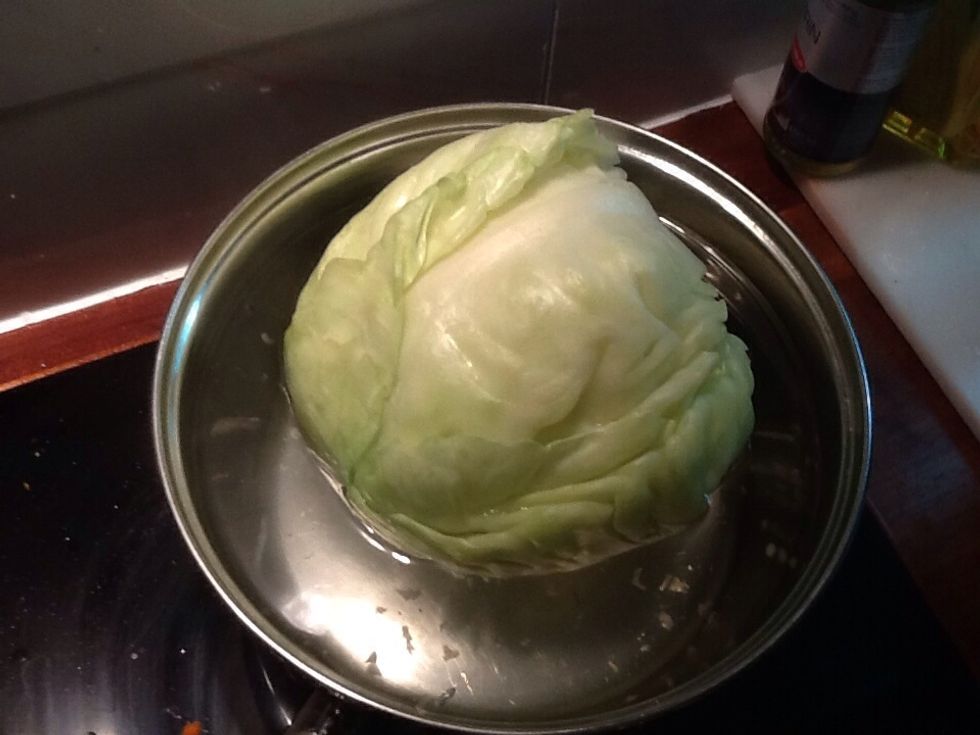 In a mean time boil cabbage for 5-10mins until top leaves are easy to peel, just turn it around in the water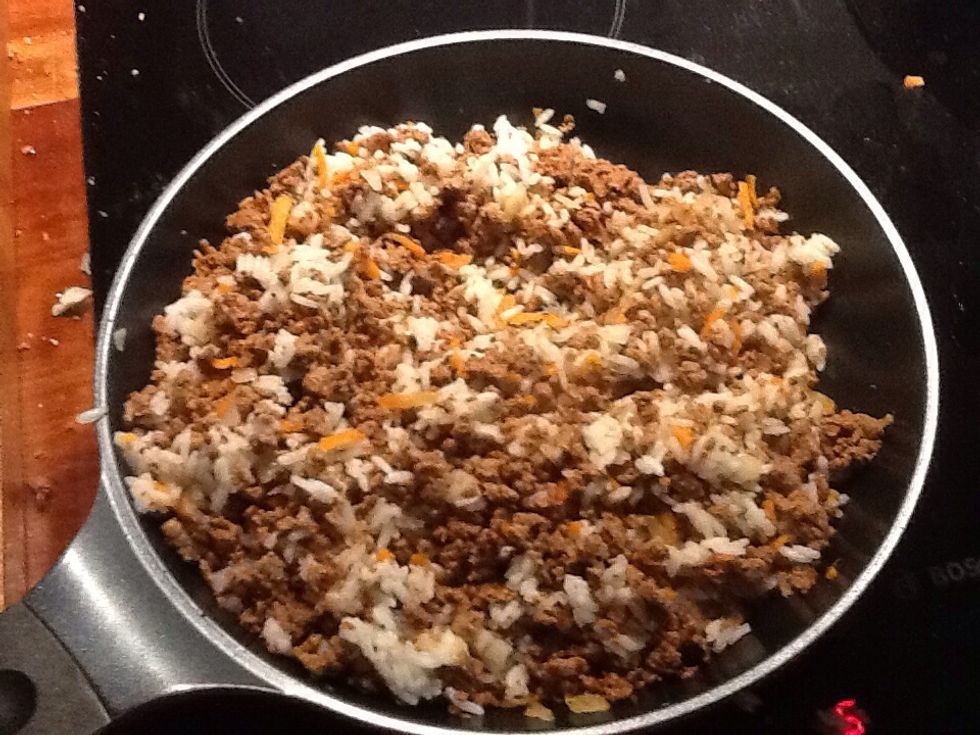 Add rice and mince to the onions and carrot and fry while cabbage is getting ready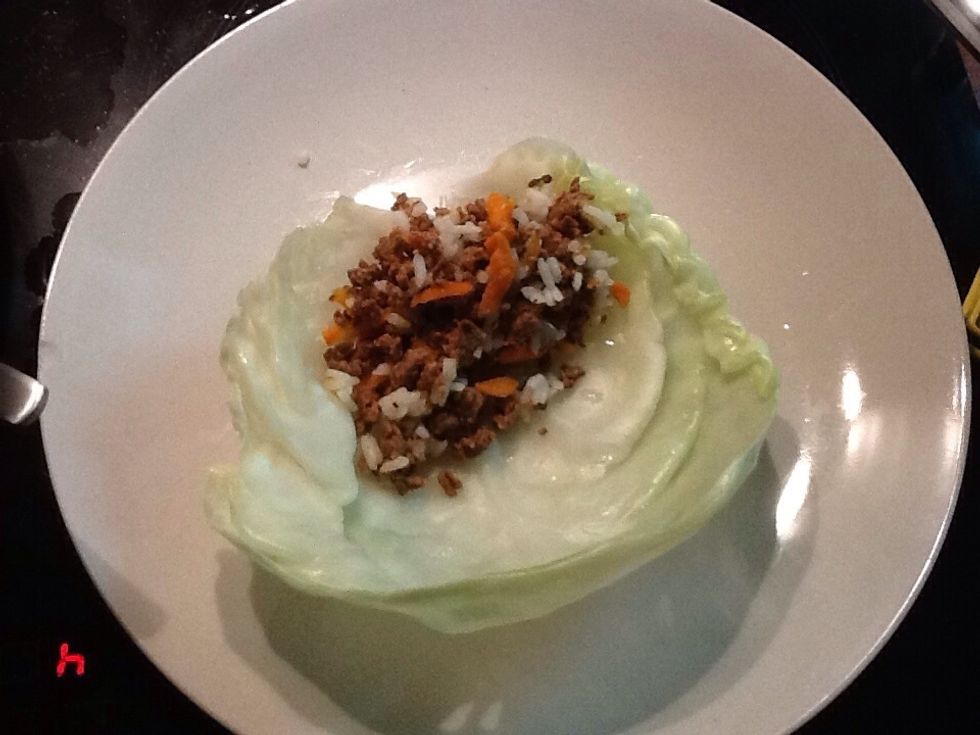 Put a tbsp of mixture on the leaf and roll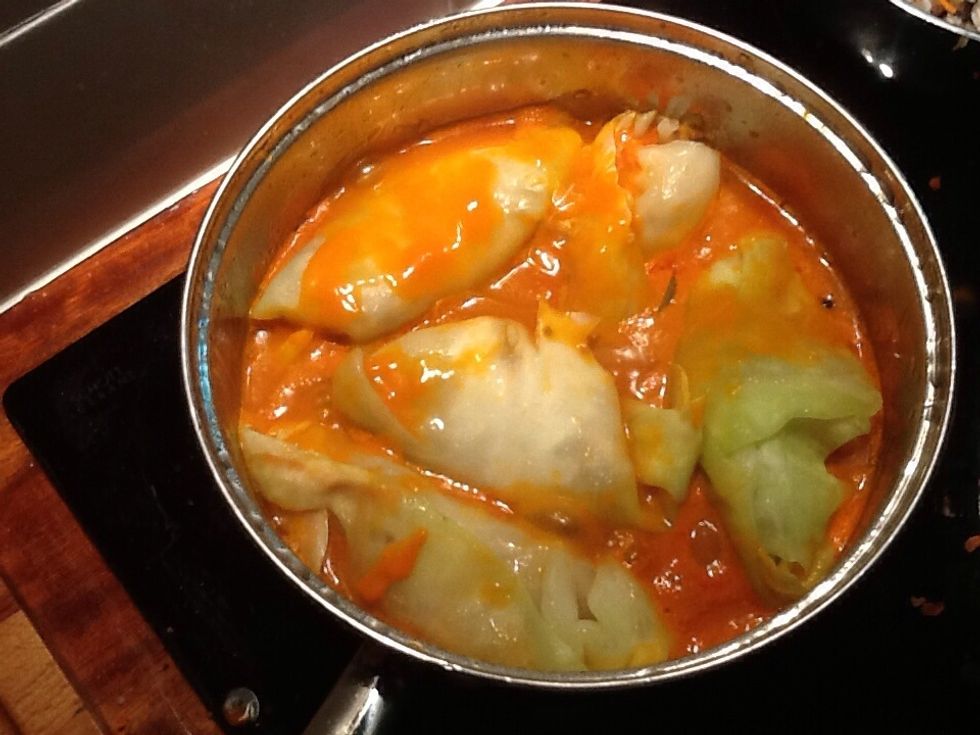 Add tomatoes , bay leaf and seasoning to your onions and carrots in the pot and put your rolls in it. Cover with water until just about covered and simmer for 30minutes on low.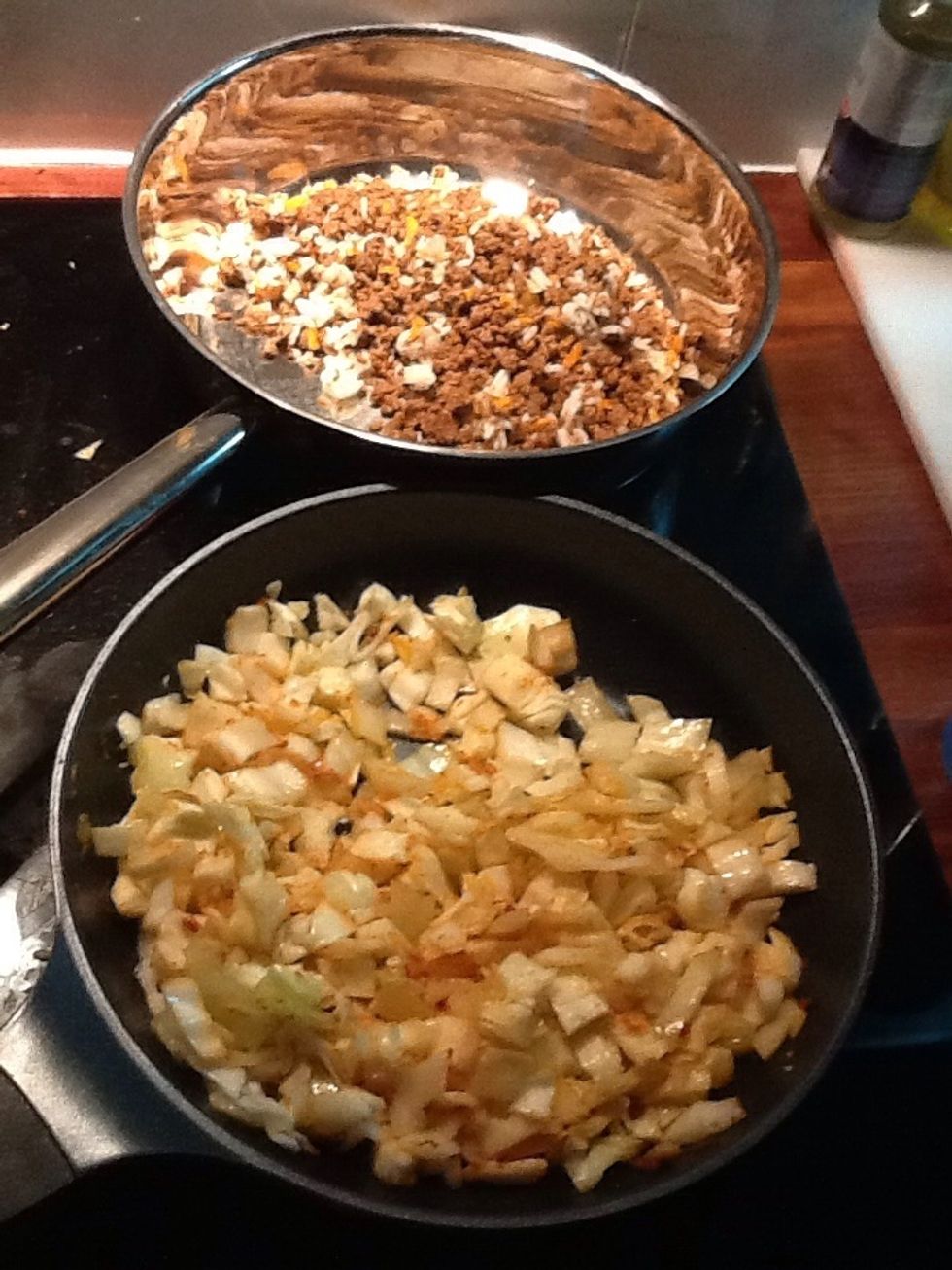 Inside cabbage leaves were to hard to roll, so I just lightly fried them, mixed with remaining mince mixture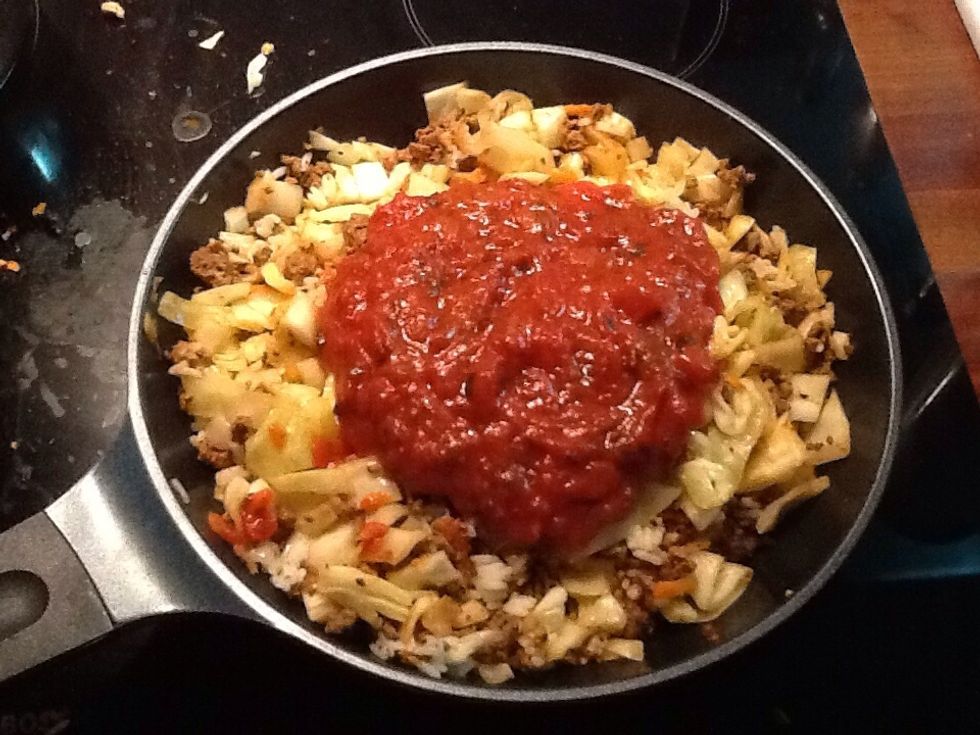 Dropped pot of tomato salsa and some water and left to simmer.
Rolls are ready. Spooned with the delish sauce they were simmering in.
0.3kg Quorn mince
1.0 Carrot
1.0 Onion
1.0 Cabbage
1.0 Can of tomatoes (or tomato soup)
1.0 Bay leaf
1.0 Salt and pepper
1.0c Half cooked rice