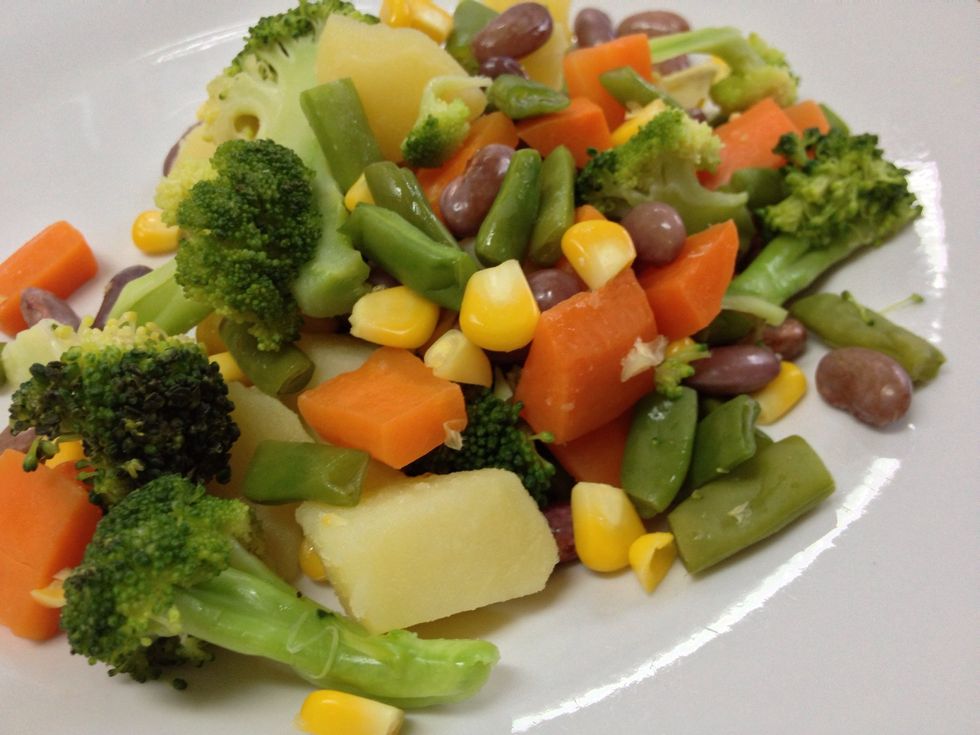 Blanched some veggies. Set aside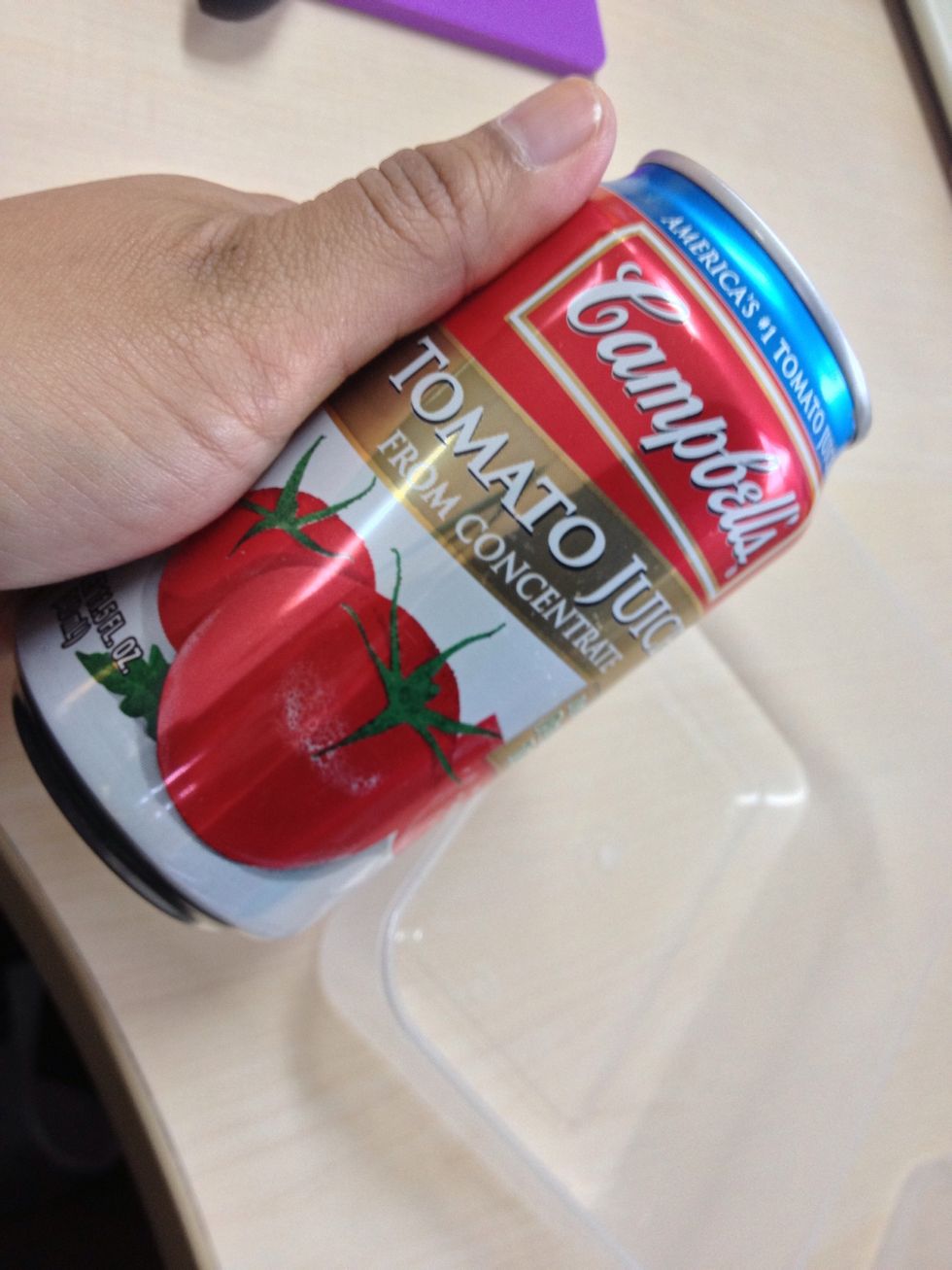 For this recipe I use Campbell's tomato juice from concentrate. You can use your own fresh juice anyway :)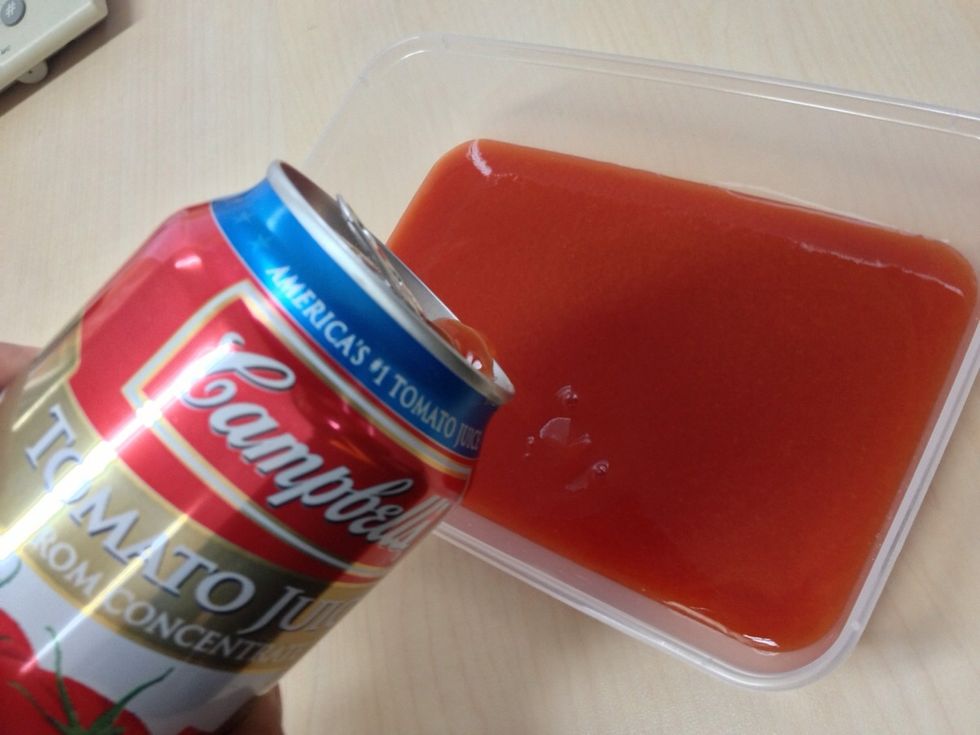 Pour in 320ml of the juice. That is almost a can.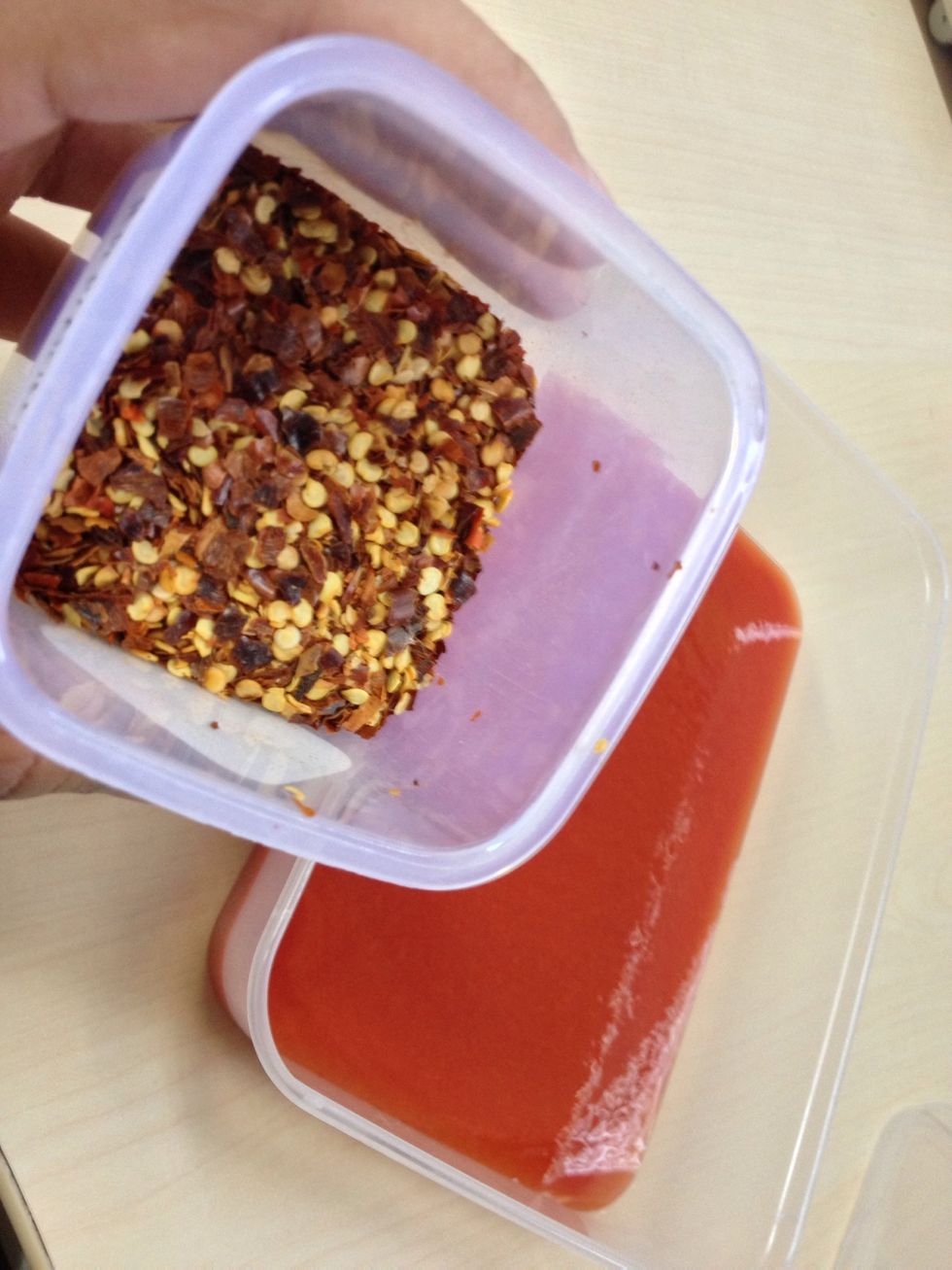 Generously add in some peperoncini. I added 2 tbsp, but please adjust it according to your likey
Generously add in your dried parsley. I added 2 tbsp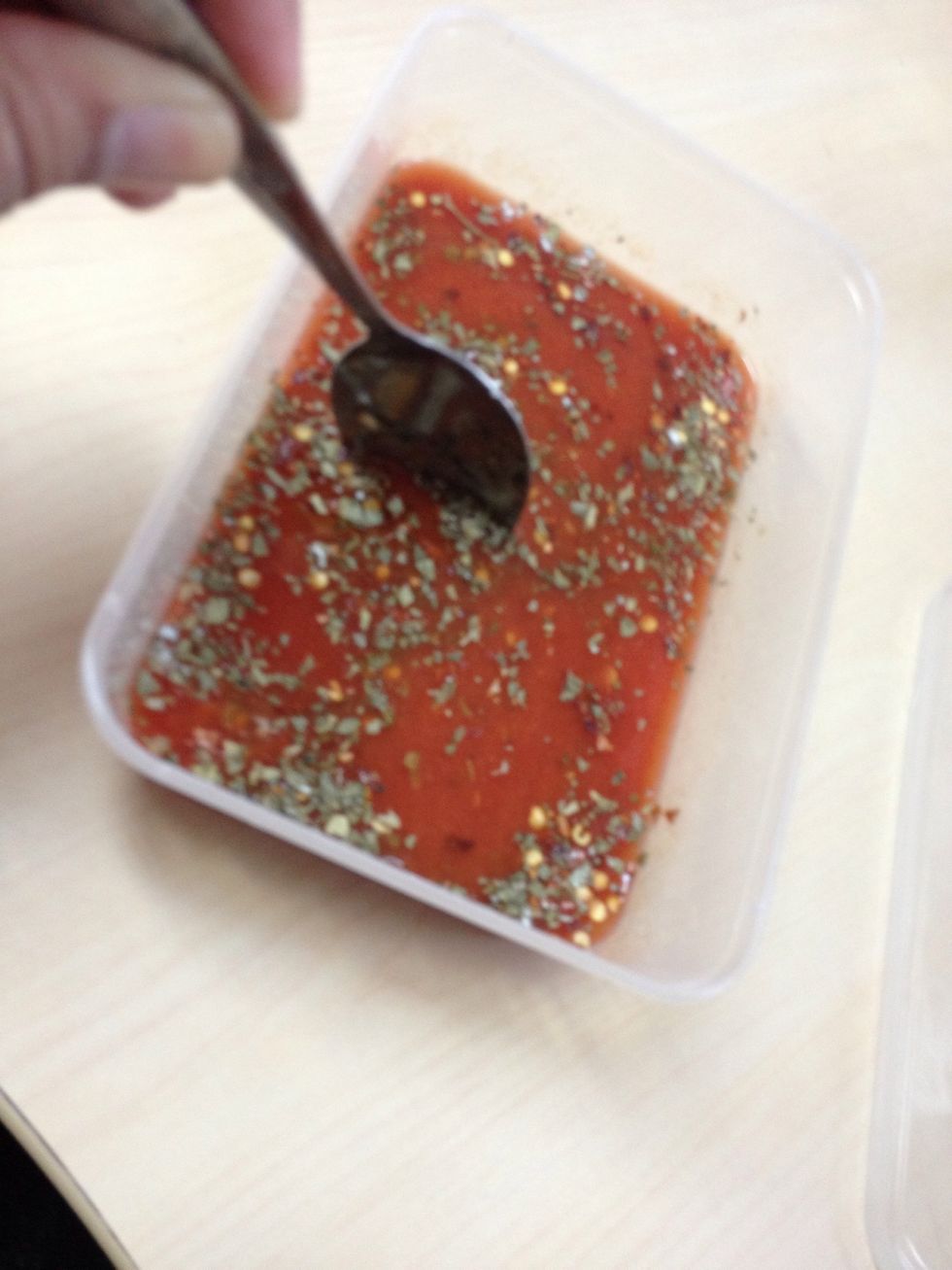 Mix it up. Taste test. Adjust it with salt and sugar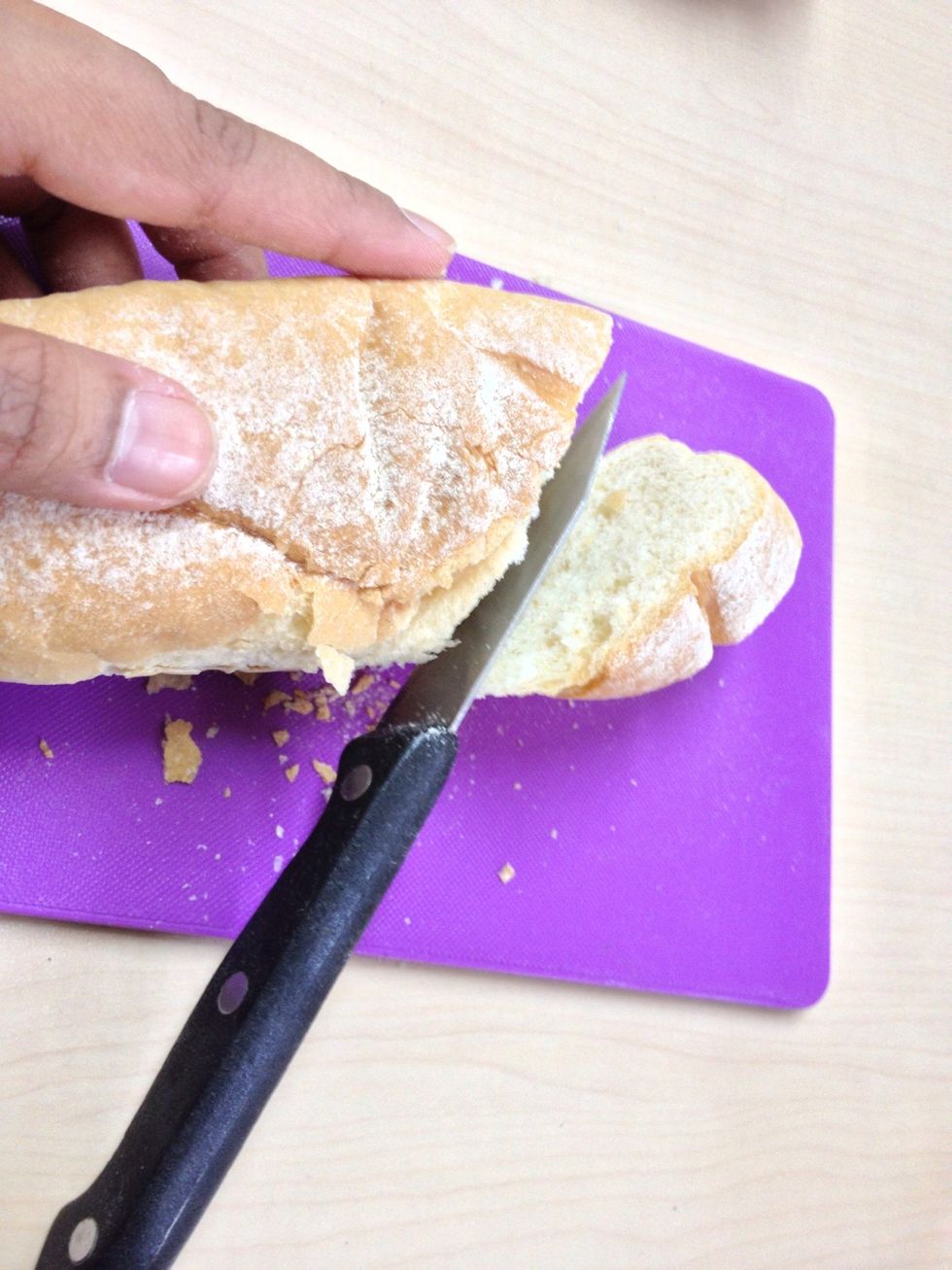 Cut your leftover bread. I have less than half of long baguette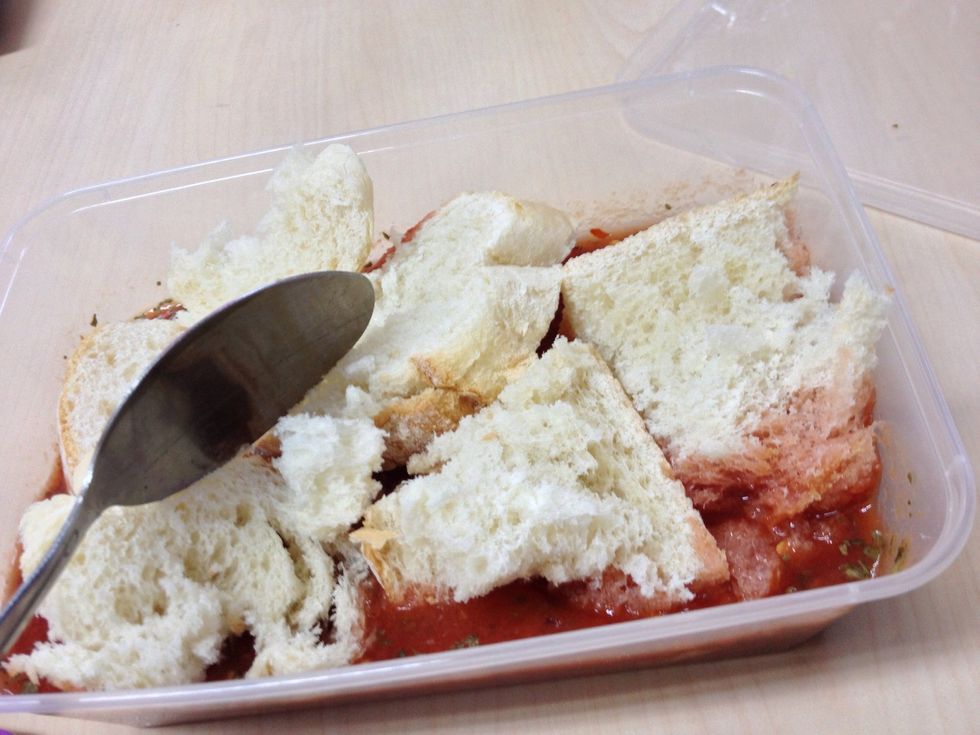 Plunge into the tomato mixture. Tossing it every once in a while. You can refrigerate for 30 minutes if you like. Or not :)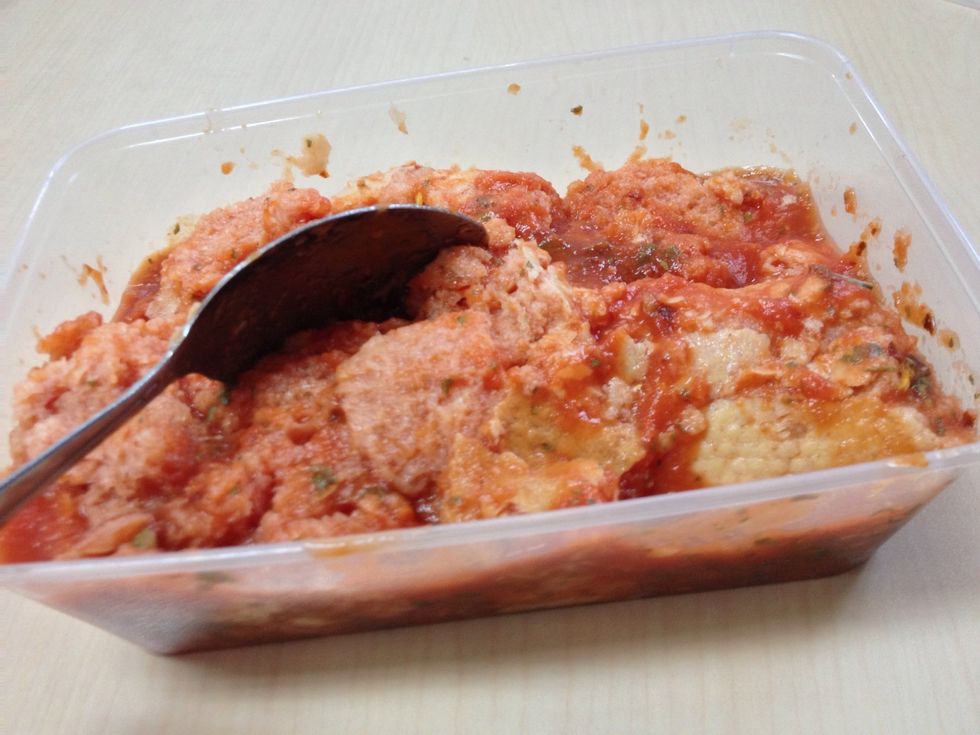 The ready bread mixture!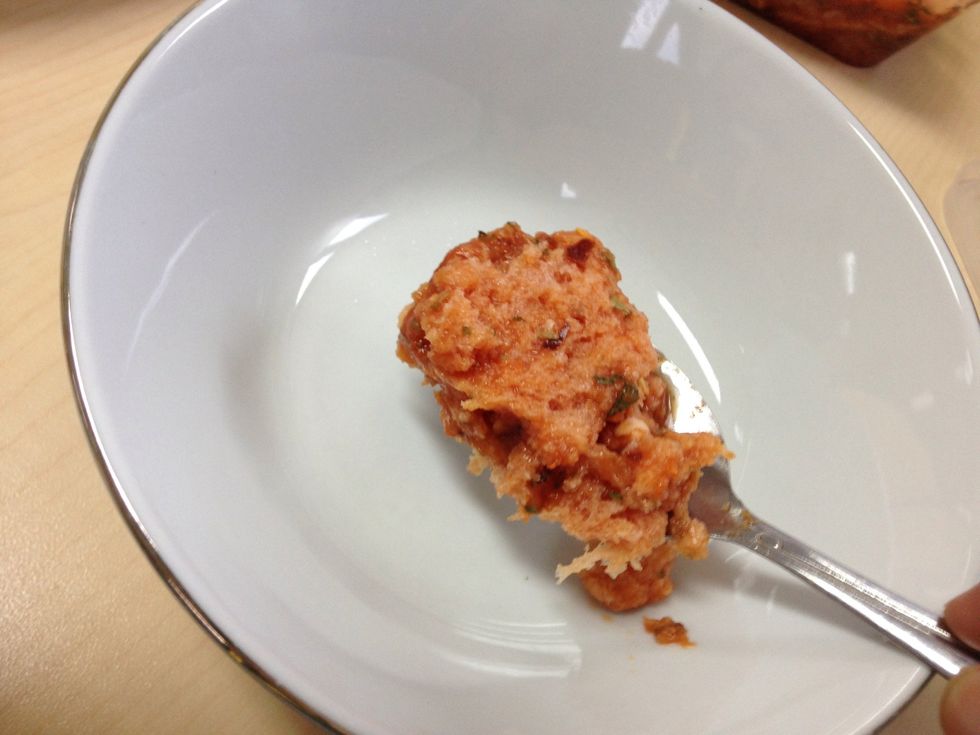 Now layering time. Spread the bread mixture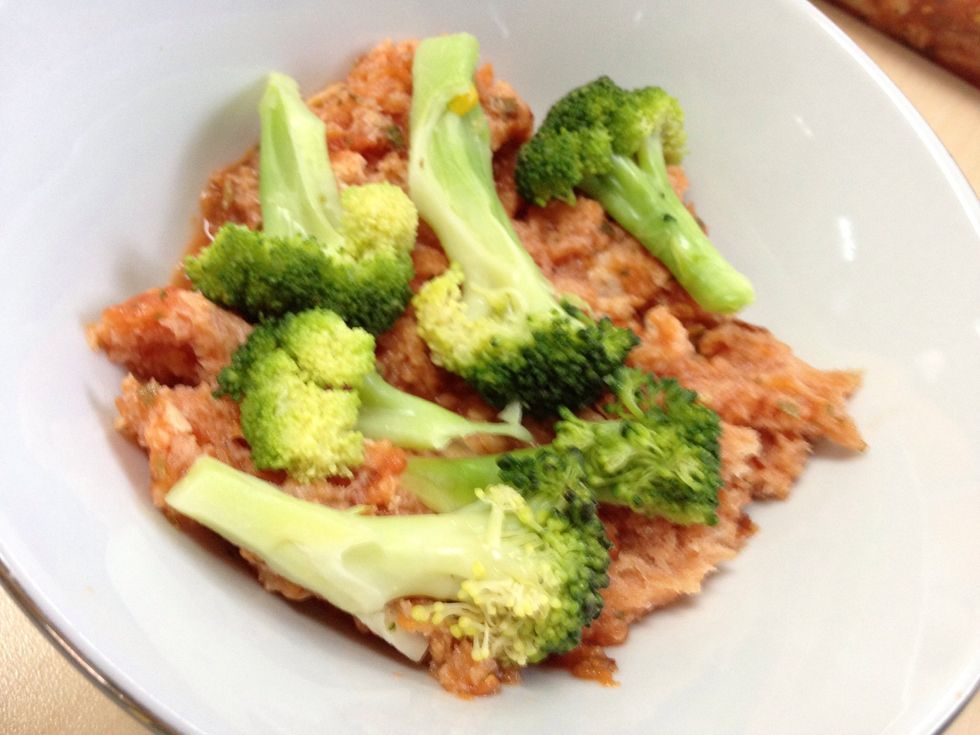 Then your veggies
Vigorously add in the ricotta cheese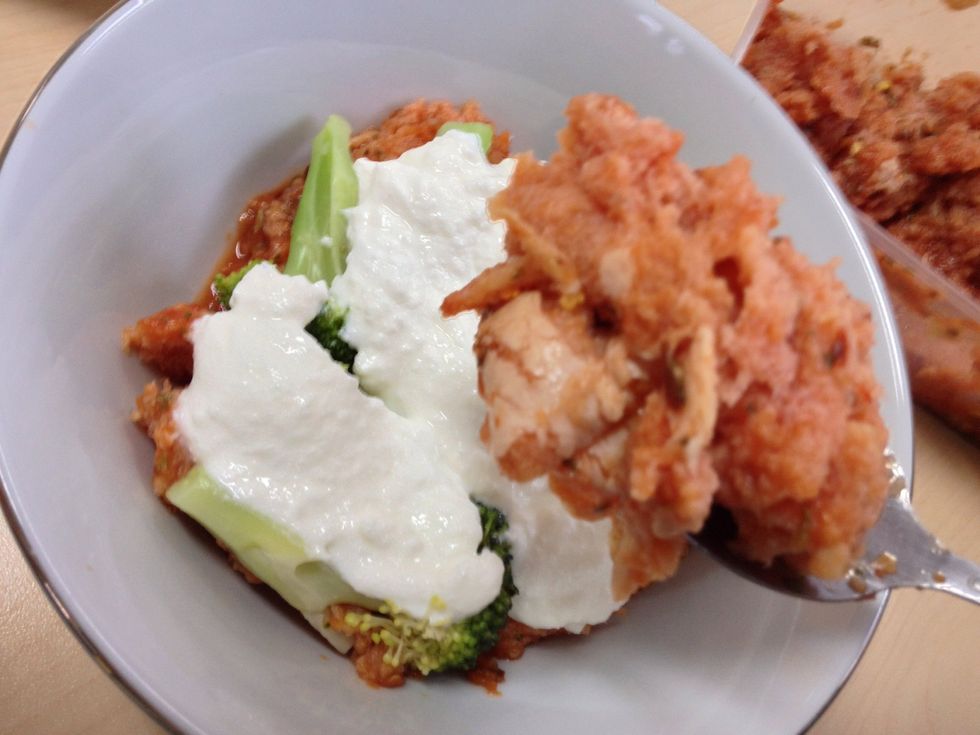 The bread mixture again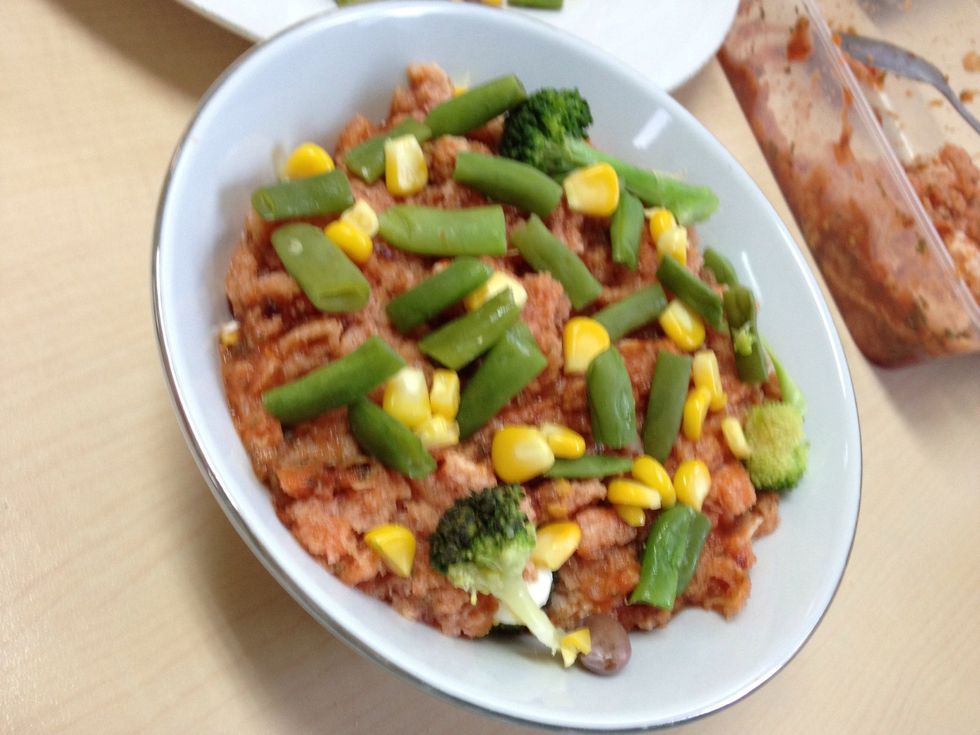 And the veggies again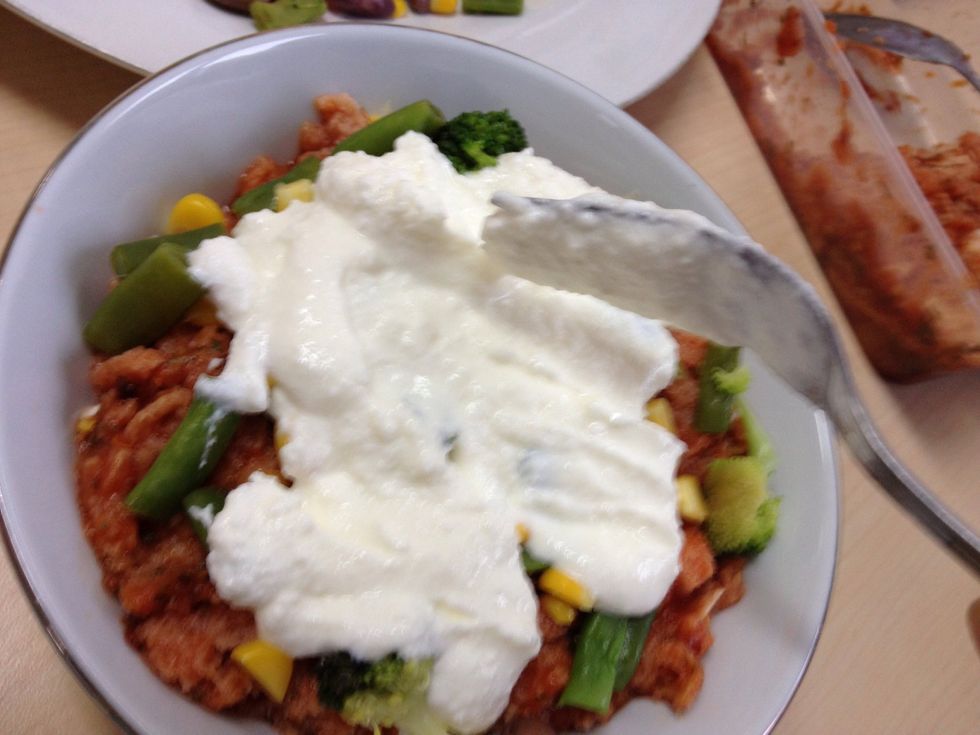 And the ricotta again. I made 2 bowls of bread pudding (using small to medium sized bowl). Set your microwave on high &baked for 6-7 minutes, til you can smell beautiful fragrant if tomato and ricotta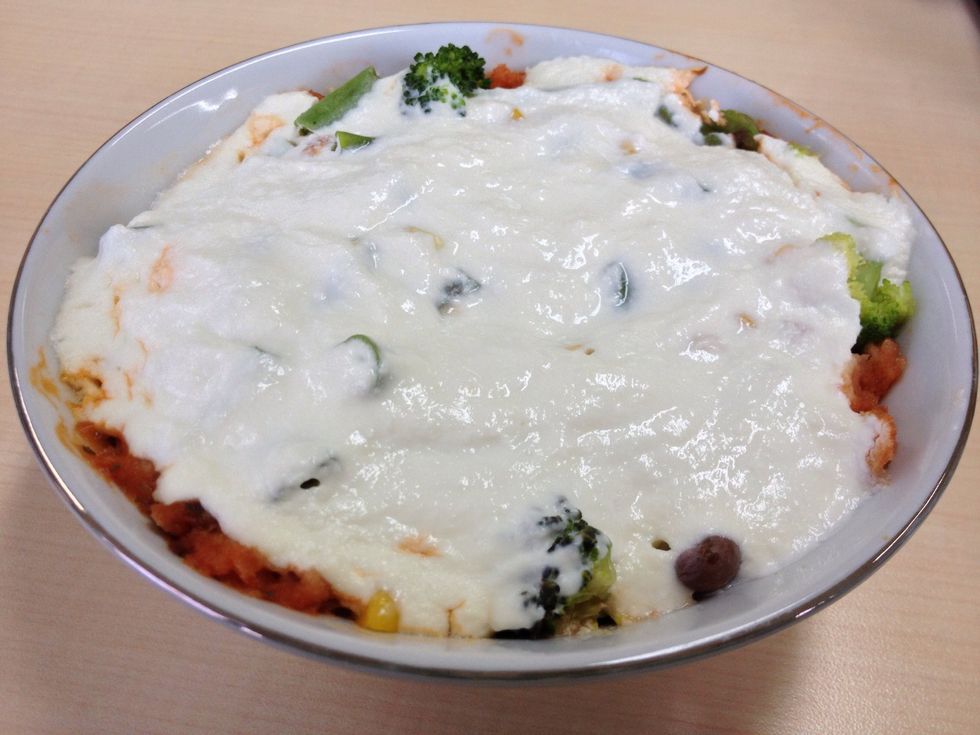 This is the final result. Let it rest for at least 1 minutes before you dig in :) coz it's quite hot inside
You can spoon some of it, garnish with minced parsley and sprinkle some blanched veggies on the plate. Fluffy, cheesey and yumm yumm :) enjoy
320.0ml tomato juice
leftover bread
peperoncino
salt
sugar
blanched veggies
dried parsley
1/2c ricotta cheese
Putri Lah
a foodperiment and a foodventorous, an Orca lover and a simple person who enjoys cozy places, good music and good books.