Spread half of the passata on the bottom of the baking dish and place first a layer of lasagna sheet.
Spread a third of ricotta on the sheet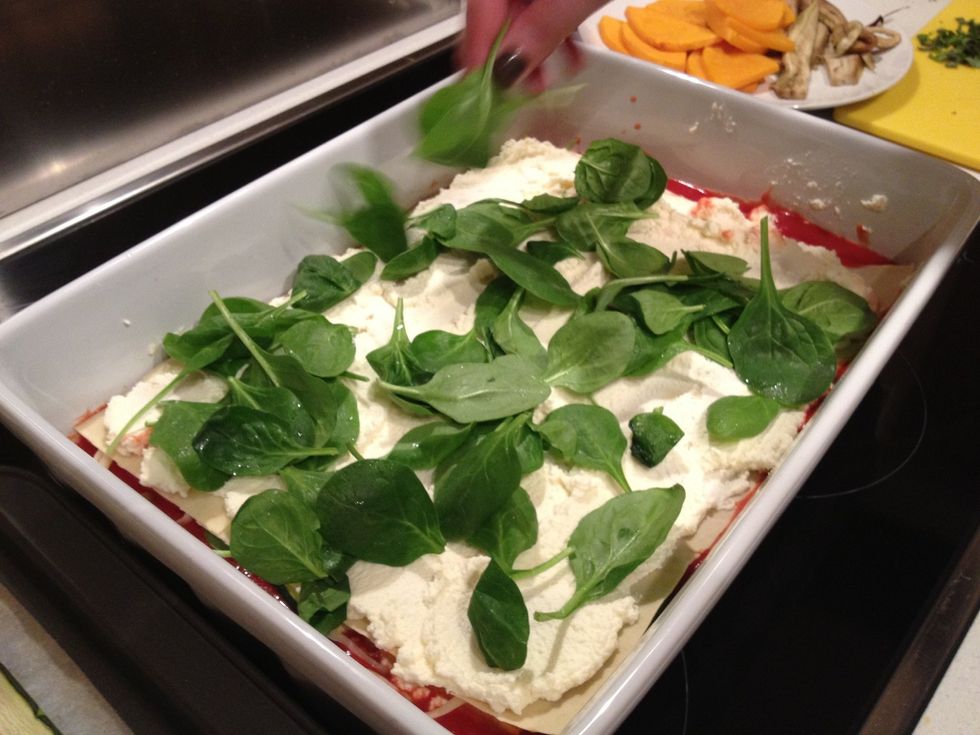 Add third of the spinach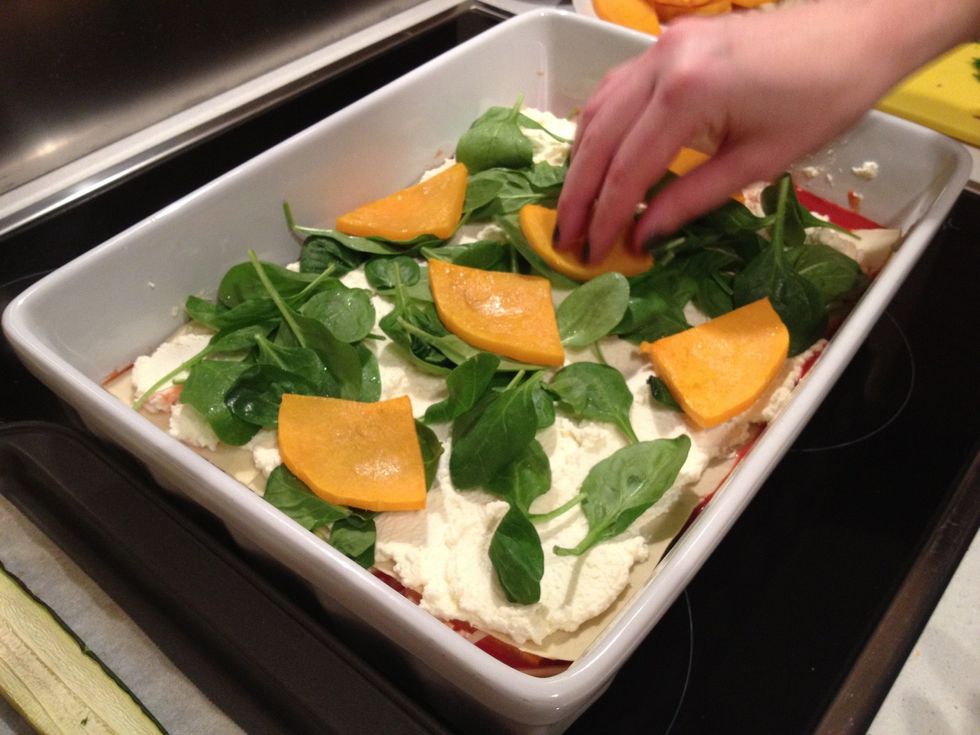 Arrange third of all veggies
Sprinkle 1/4 of the herbs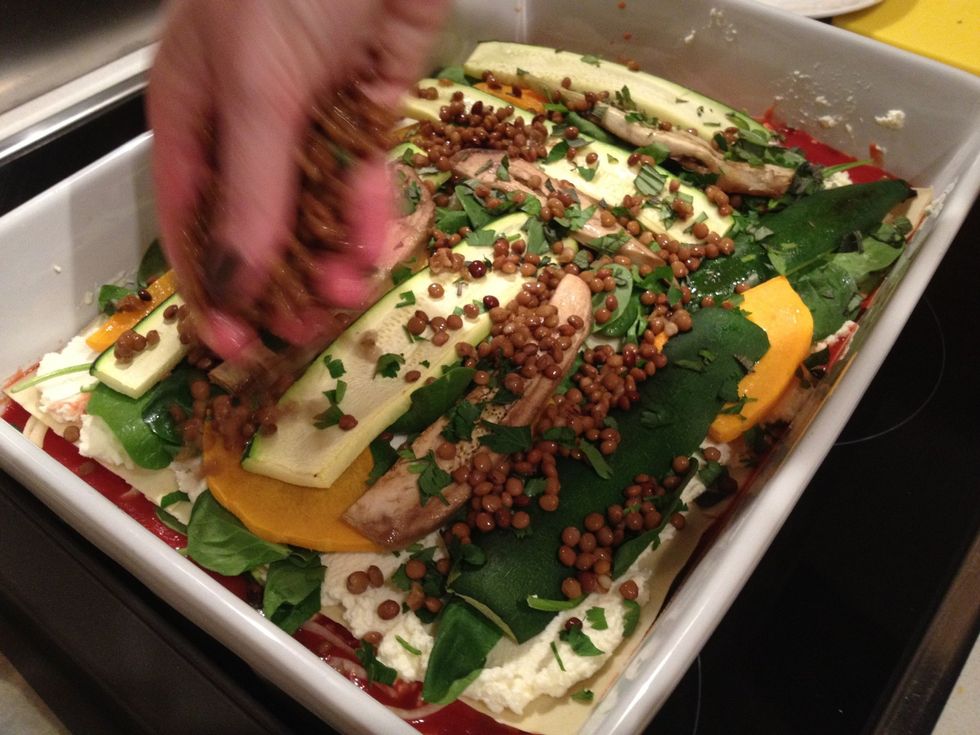 Sprinkle third of letils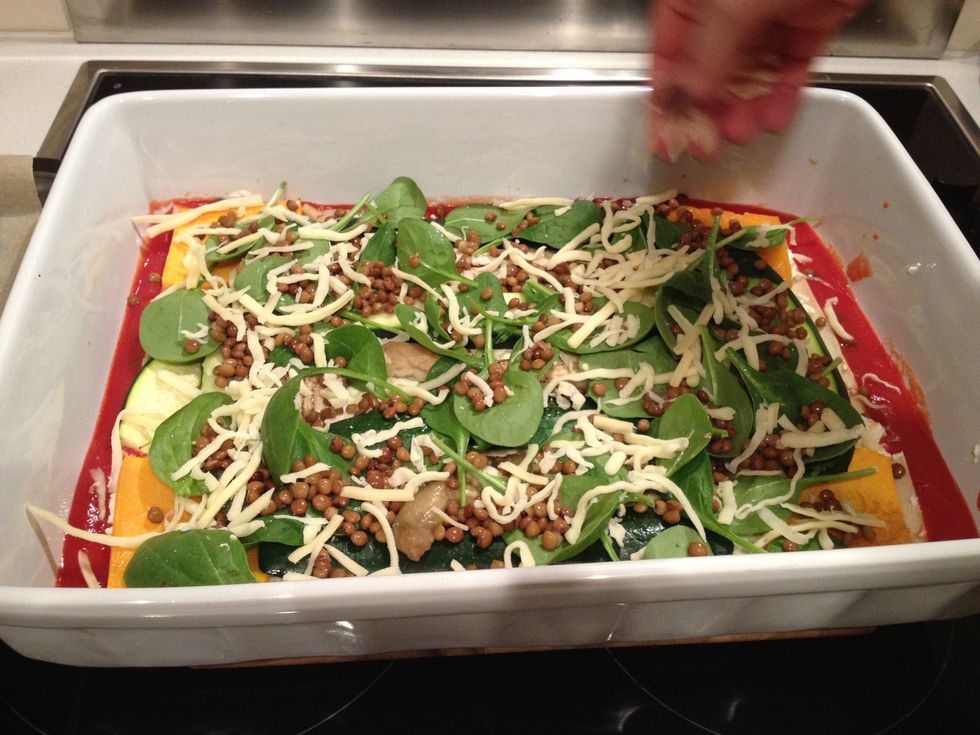 Add some cheese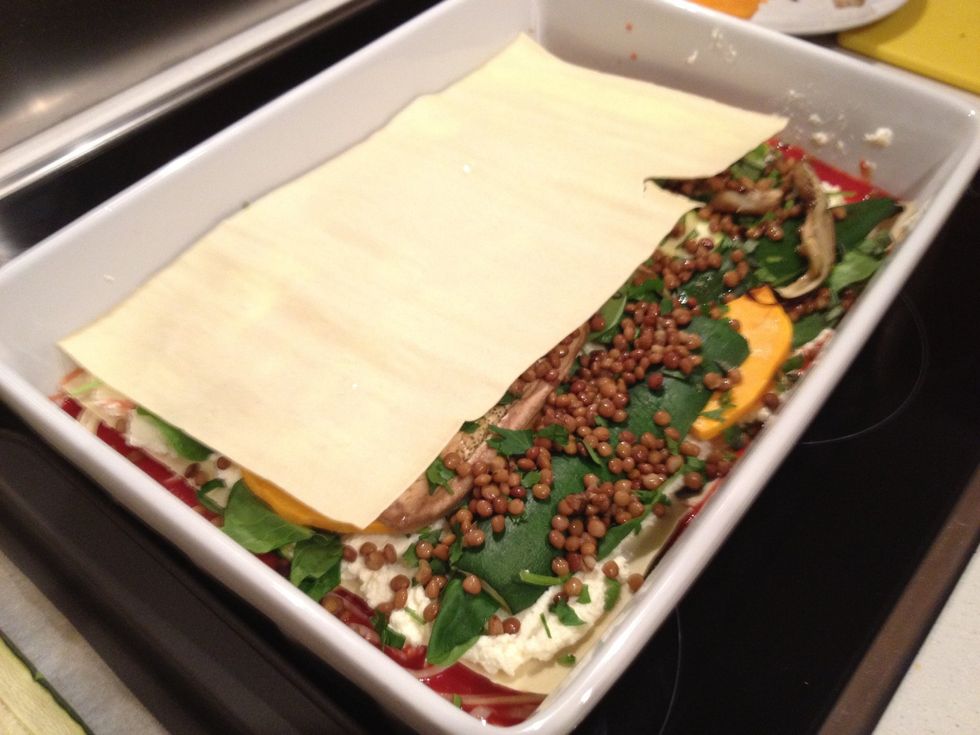 Repeat the previous steps twice more. Once finished with layers put the final lasagna sheet, smother it with passata, sprinke with the rest of herbs and cheese.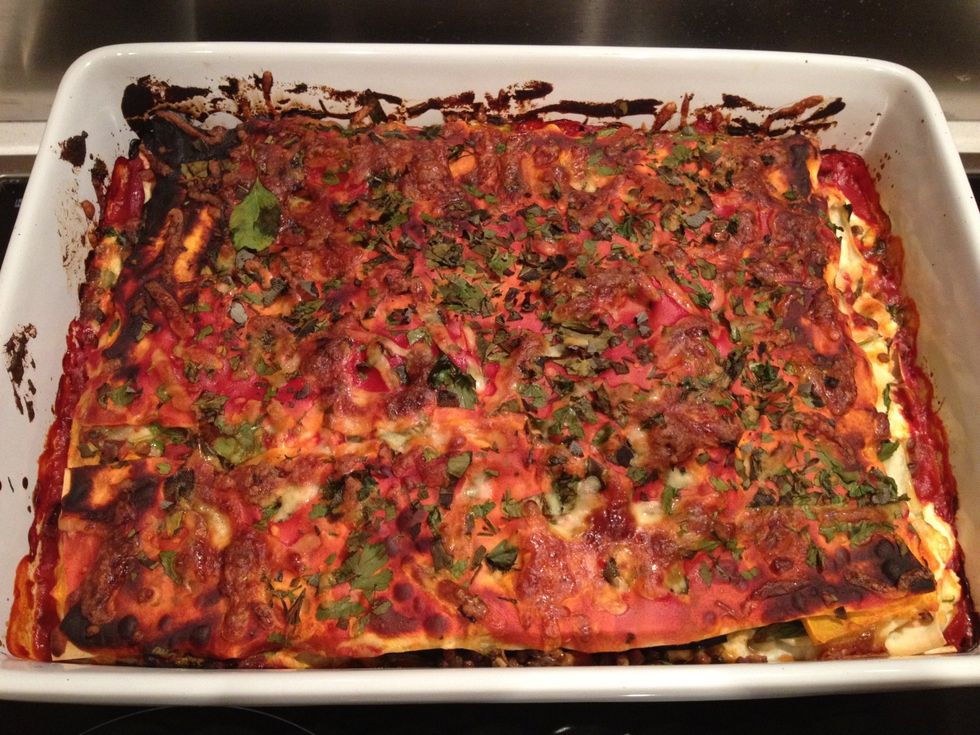 Bake for 30 minutes in 180-200 degree C
Open up a beautiful red wine and enjoy.
1.0 Fresh lasagna sheets
1/4 Pumpkin, sliced and roasted
3.0 Zucchini, sliced and roasted
1.0 Eggplant, sliced and roasted
600.0g Reduced fat ricotta
1/2l Tomato passata
1.0c Cooked lentils
1.0 Bag of baby spinach
Pizza cheese if desired
A bunch of mixed herbs (basil, parsley, sage)