This is a simple way to make a delicious vegetarian sushi roll with tofu, cucumber and carrot.
32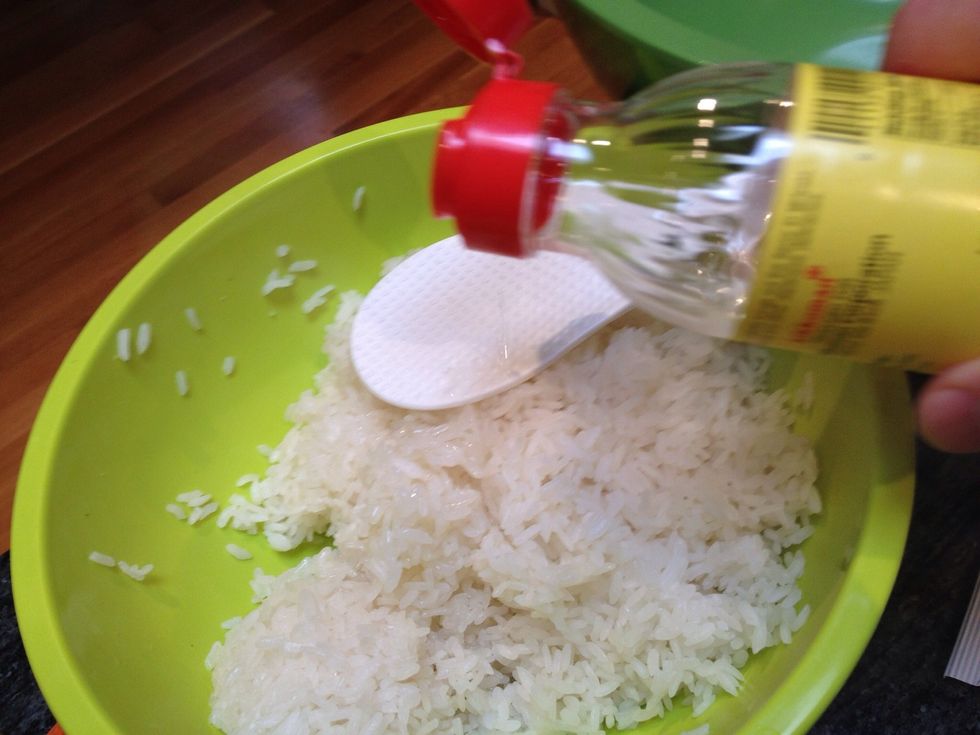 Cook some white sushi rice. When it's done put it in a bowl and add a few tablespoons of vinegar.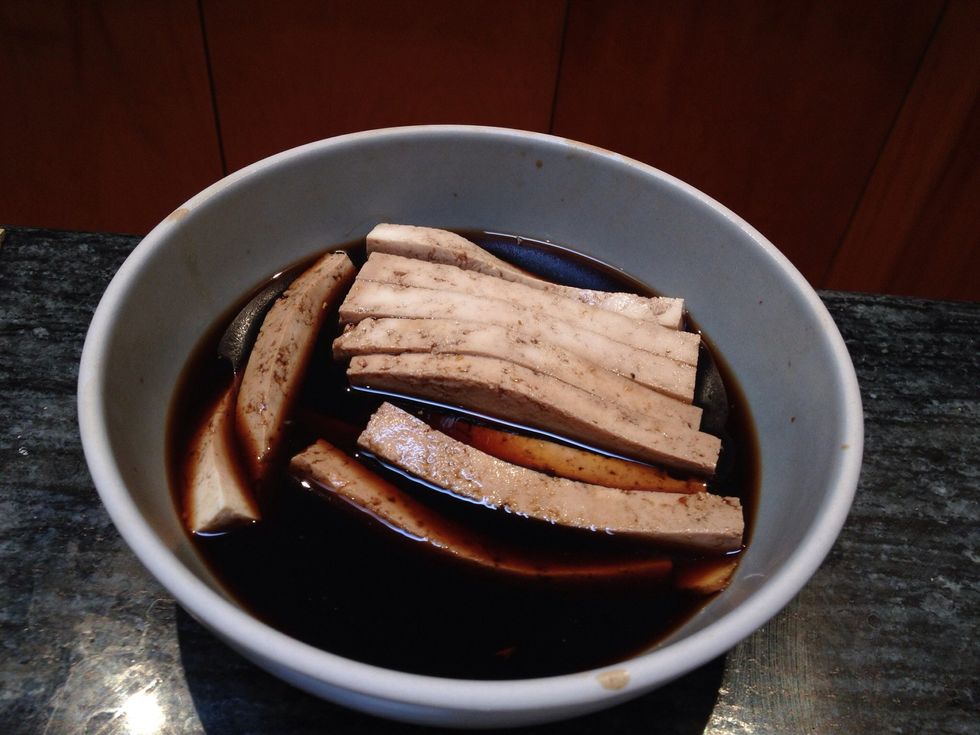 I like to cut up strips of tofu and marinate it in a bowl of soy sauce cut with water. Then I add some ginger and garlic. After 10-15 minutes it's ready to be added to the sushi roll.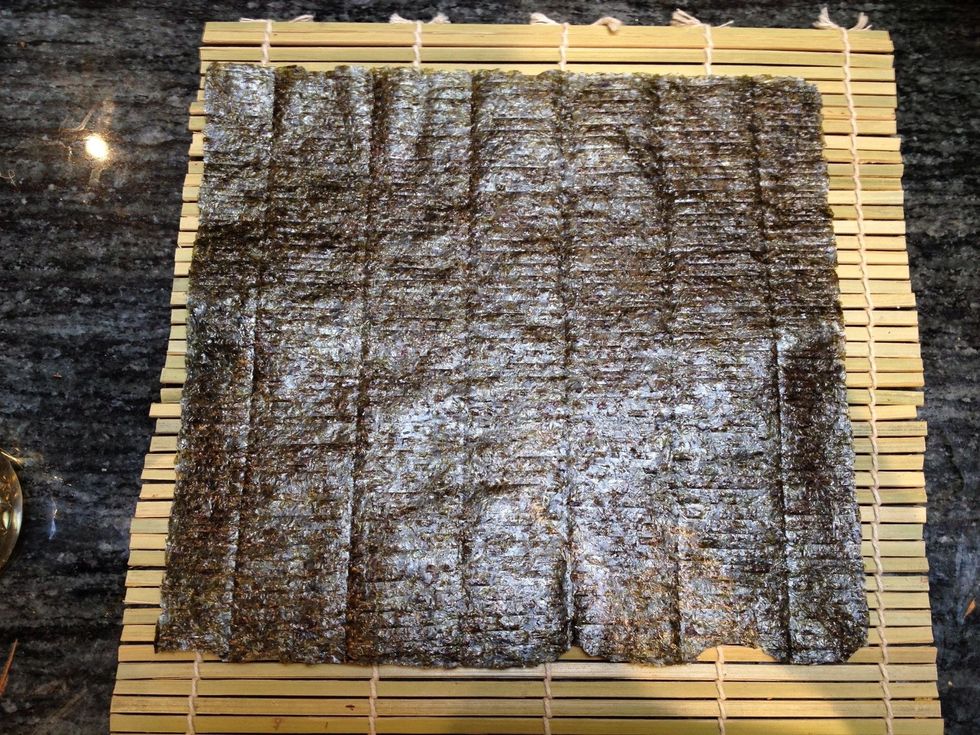 Get a sheet of nori (dried seaweed paper) and lay it with the shiny side facing down on the flat side of a sushi mat.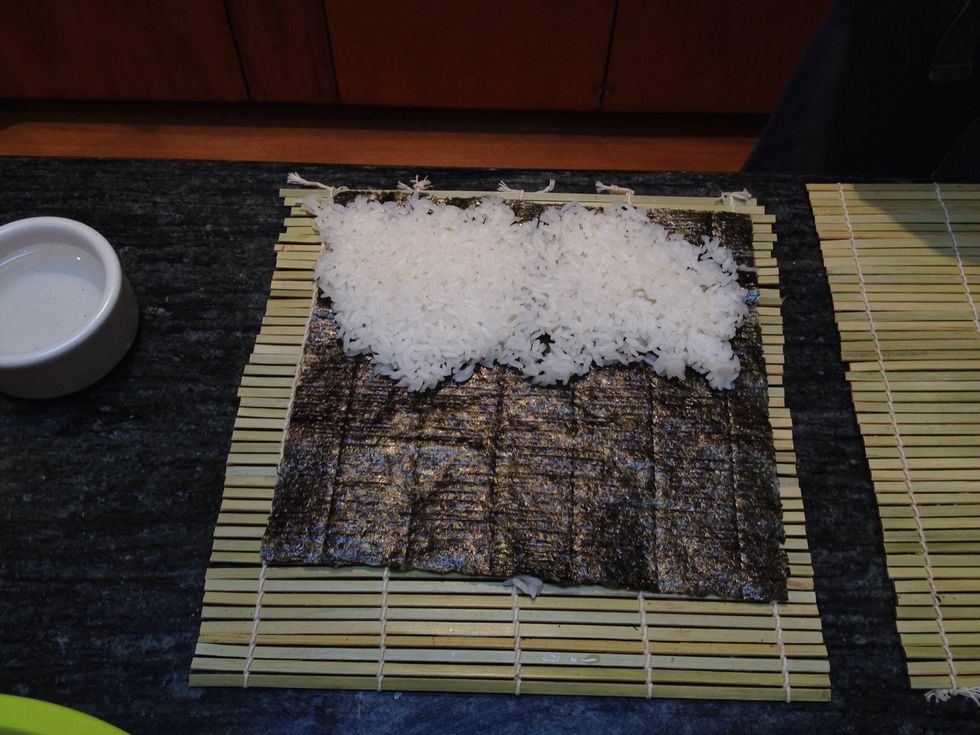 Add some sushi rice to the nori roll. Not too much and make sure to pay it down a bit using a rice spatula.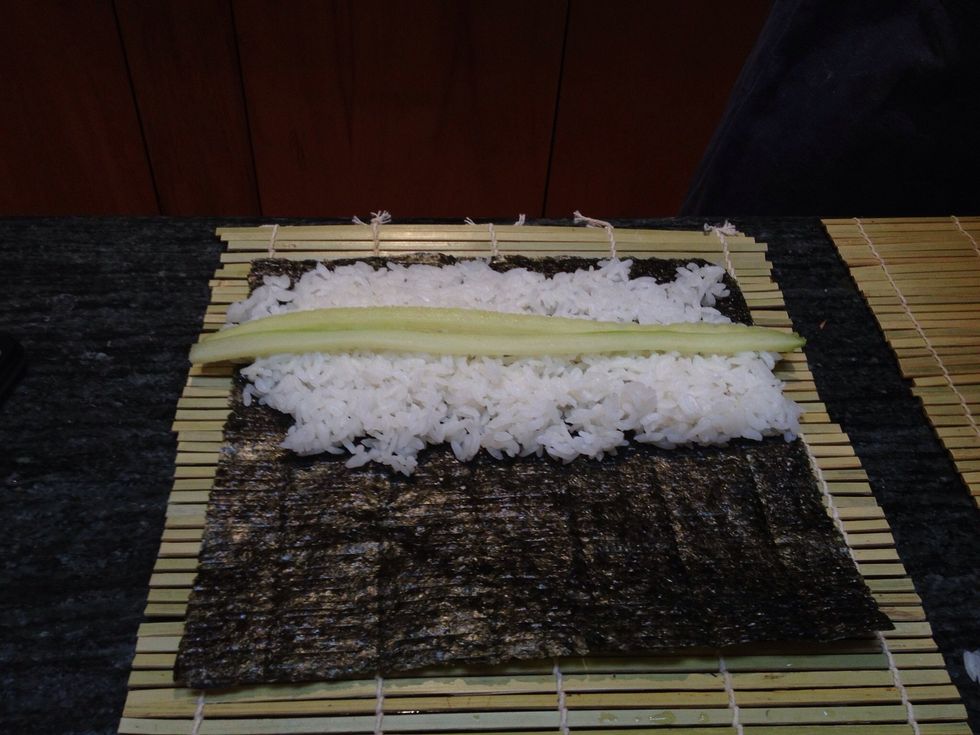 Add sliced cucumbers. I slice these cucumbers lengthwise with the skins removed using a mandolin.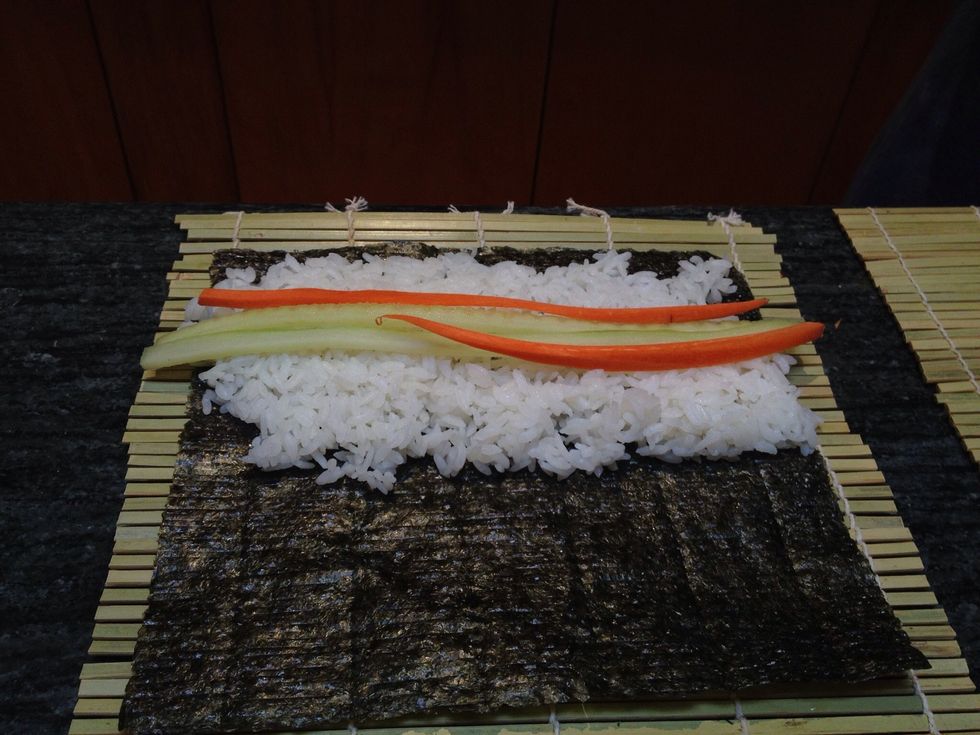 Add sliced carrots. I slice the carrots lengthwise using a mandolin.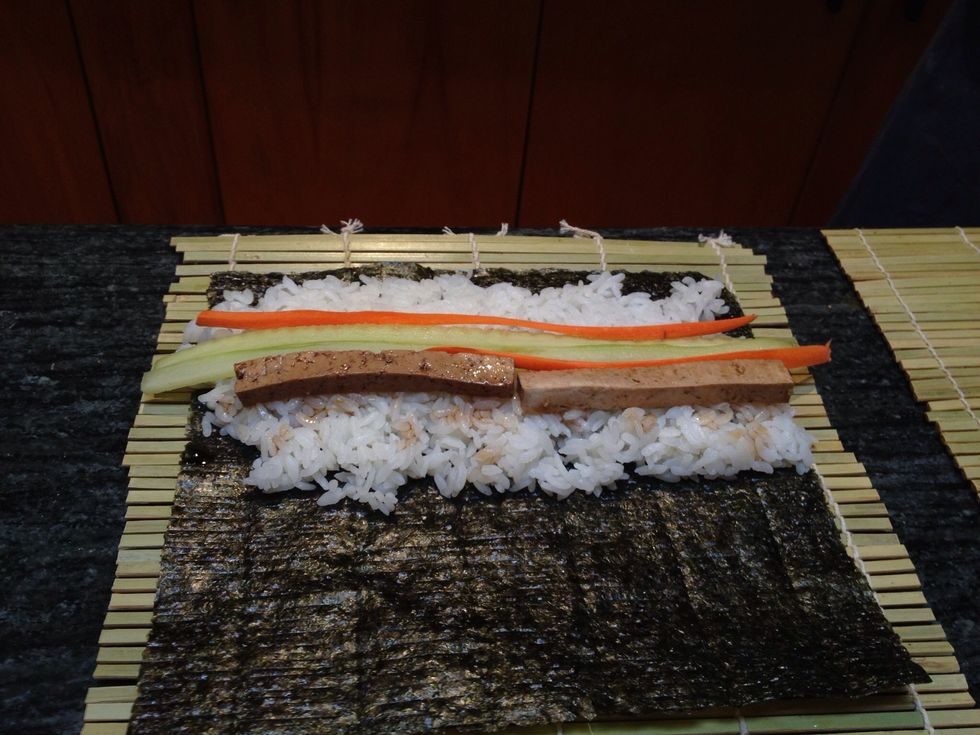 Add the tofu strips. Be careful not to add too much or it will be hard to roll. Also don't stack the ingredients or it won't look pretty. If everything is next to each other it rolls up looking nice.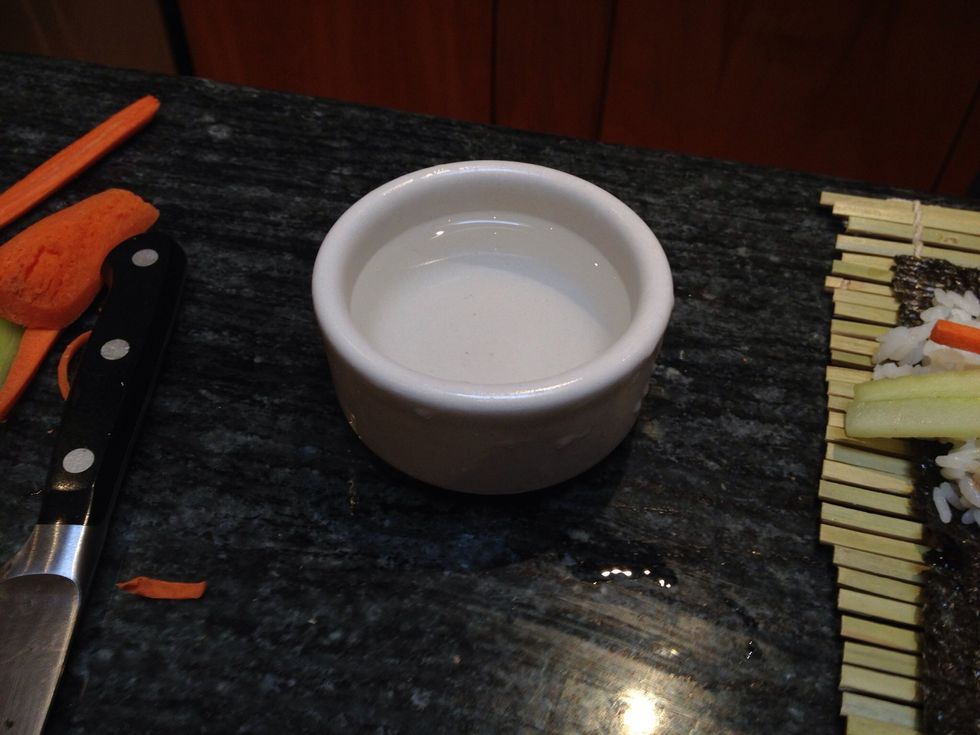 Fill a small ramekin with cold water.
1.0 Package of Nori sheets
1.0 Bamboo sushi mat
1.0 Small ramekin filled with water
1.0 Serated knife
1.0c Cooked Sushi rice
1.0 Carrot sliced lengthwise on a mandolin
1.0 Cucumber sliced lengthwise on a mandolin
1/4lb Tofu
1/4c Soy sauce for tofu marinade
1.0tsp Ginger for tofu marinade
1.0 Garlic clove for tofu marinade