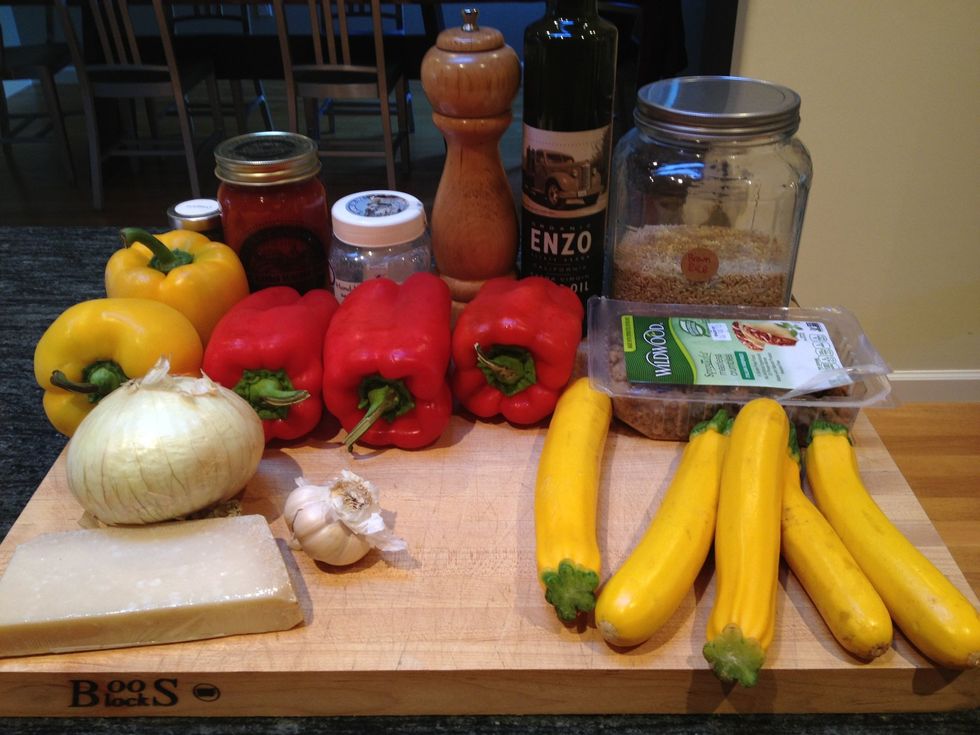 Gather your ingredients.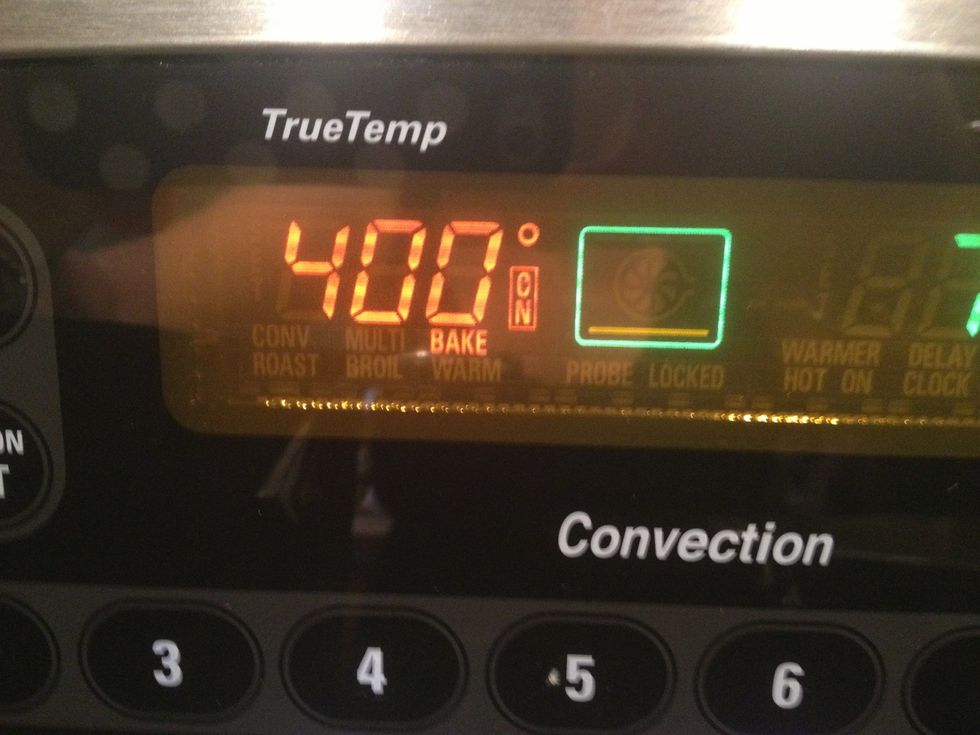 Preheat the oven to 400 F.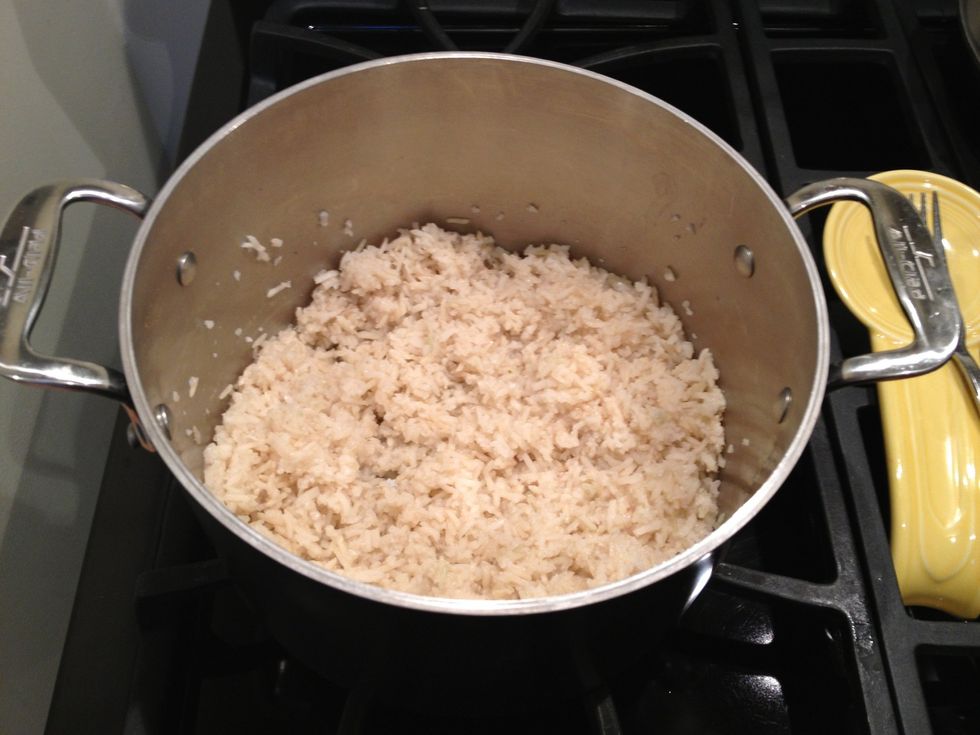 Cook the brown rice (bring 3/4 cup water to a boil, add rice, cover and dinner for 5 minutes. Remove from heat, covered and let stabs for 5 minutes).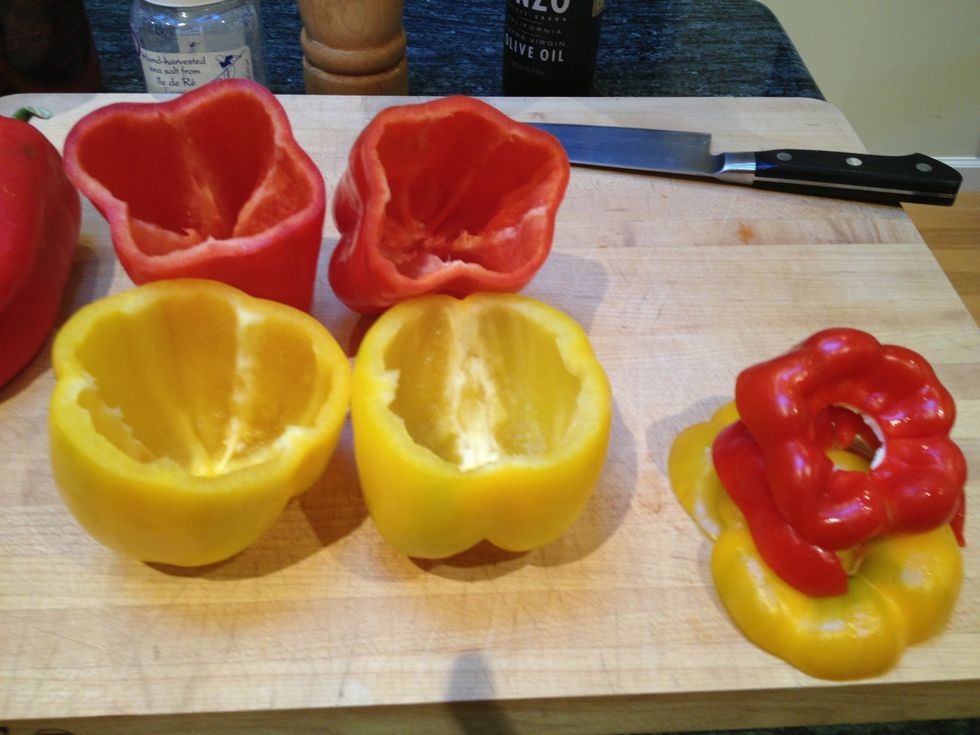 Cut off the tops of 4 peppers. Remove the seeds and set the hollow peppers and tops aside.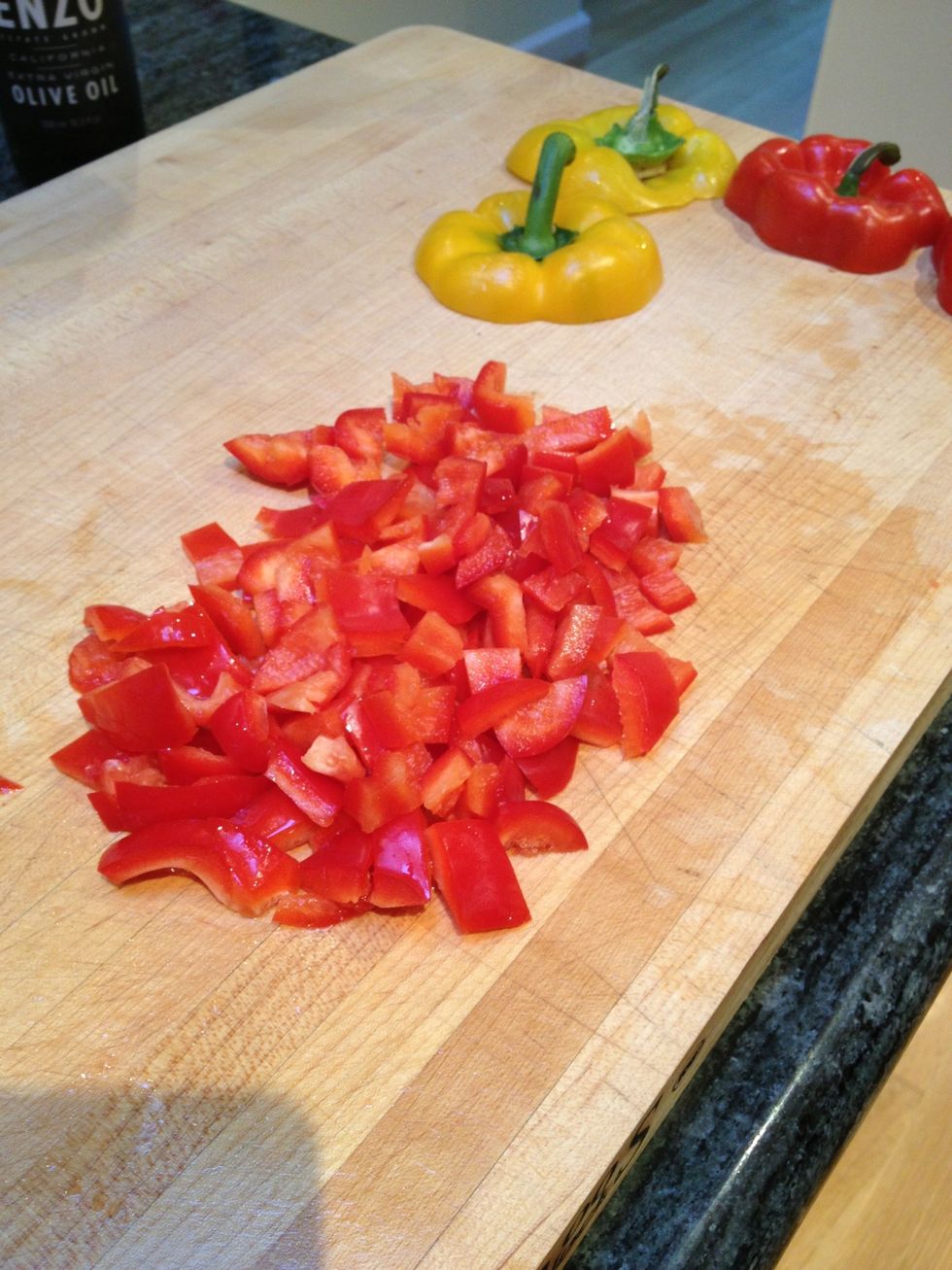 Dice the remaining pepper.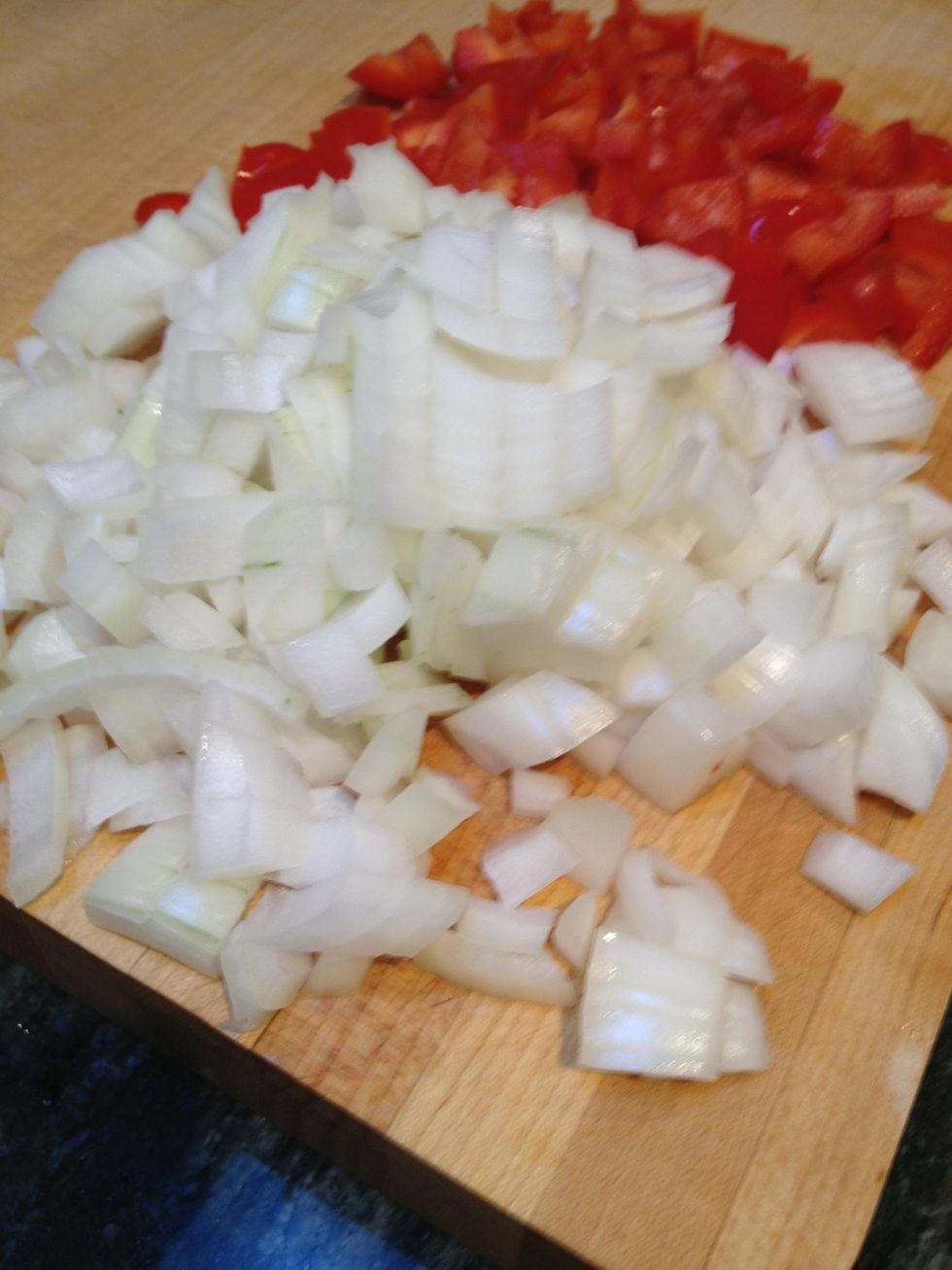 Dice the onion.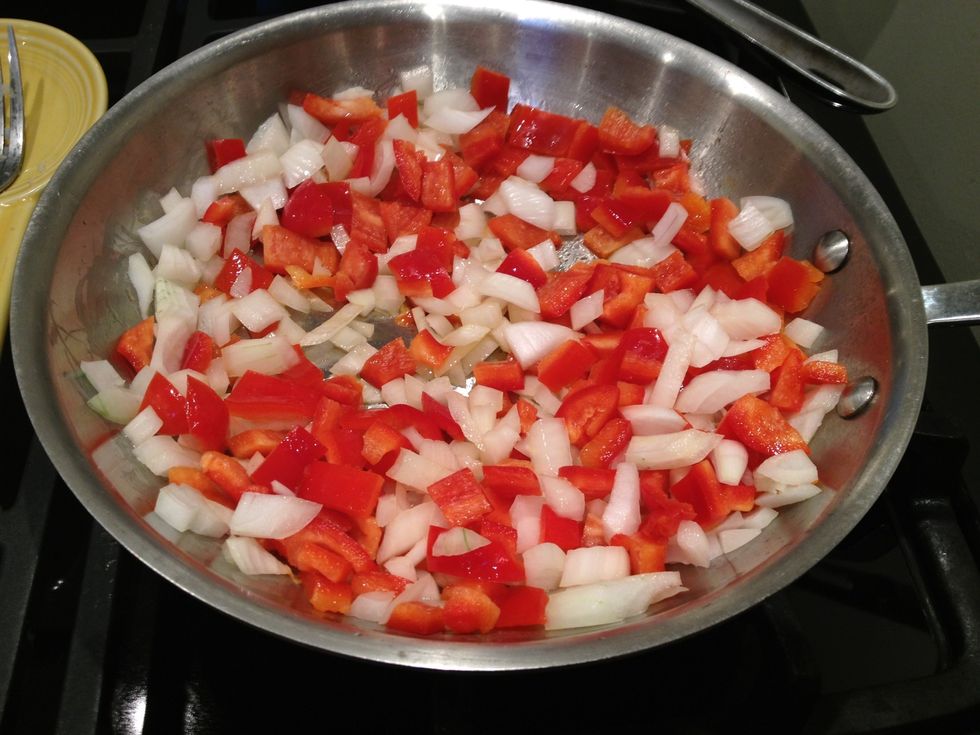 Splash a bit of olive oil in a warmed pan and add the onion and red pepper. Sauté.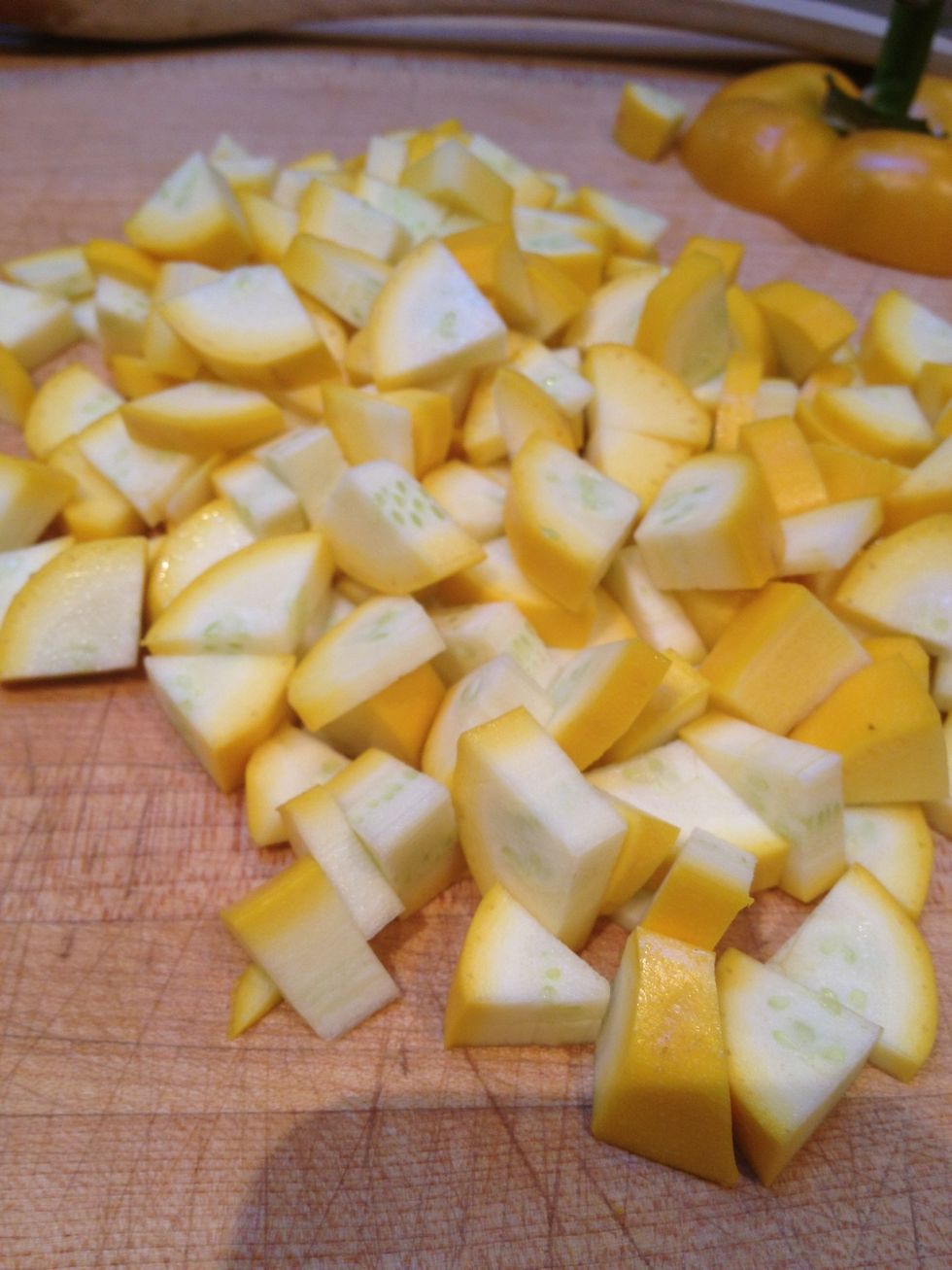 Meanwhile, dice the summer squash.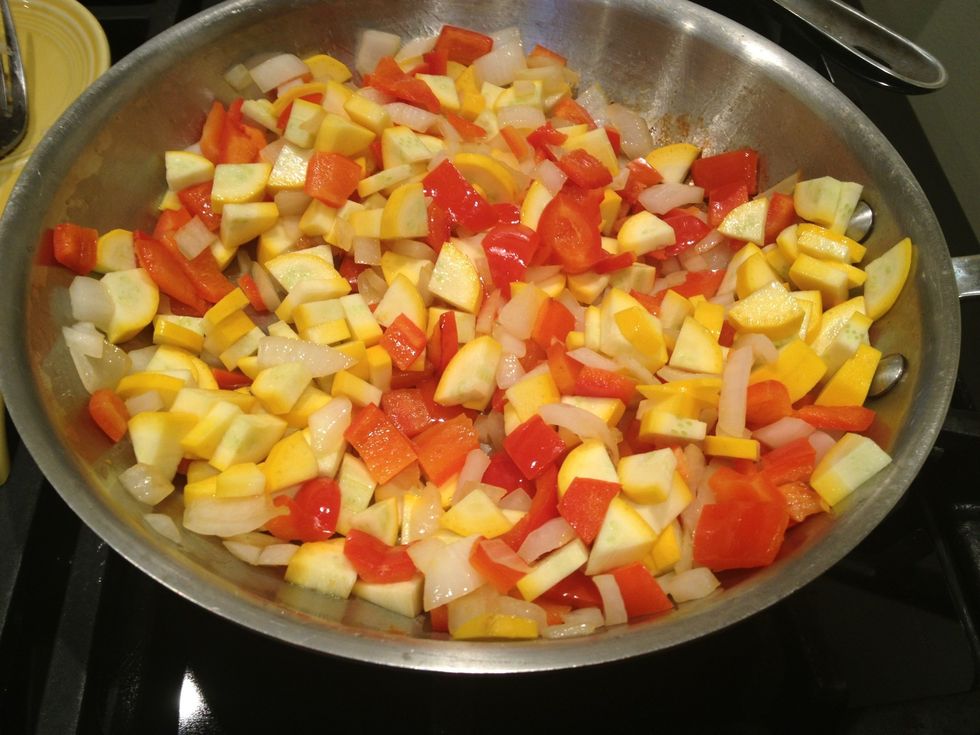 Add to the pan, and sauté everything until soft.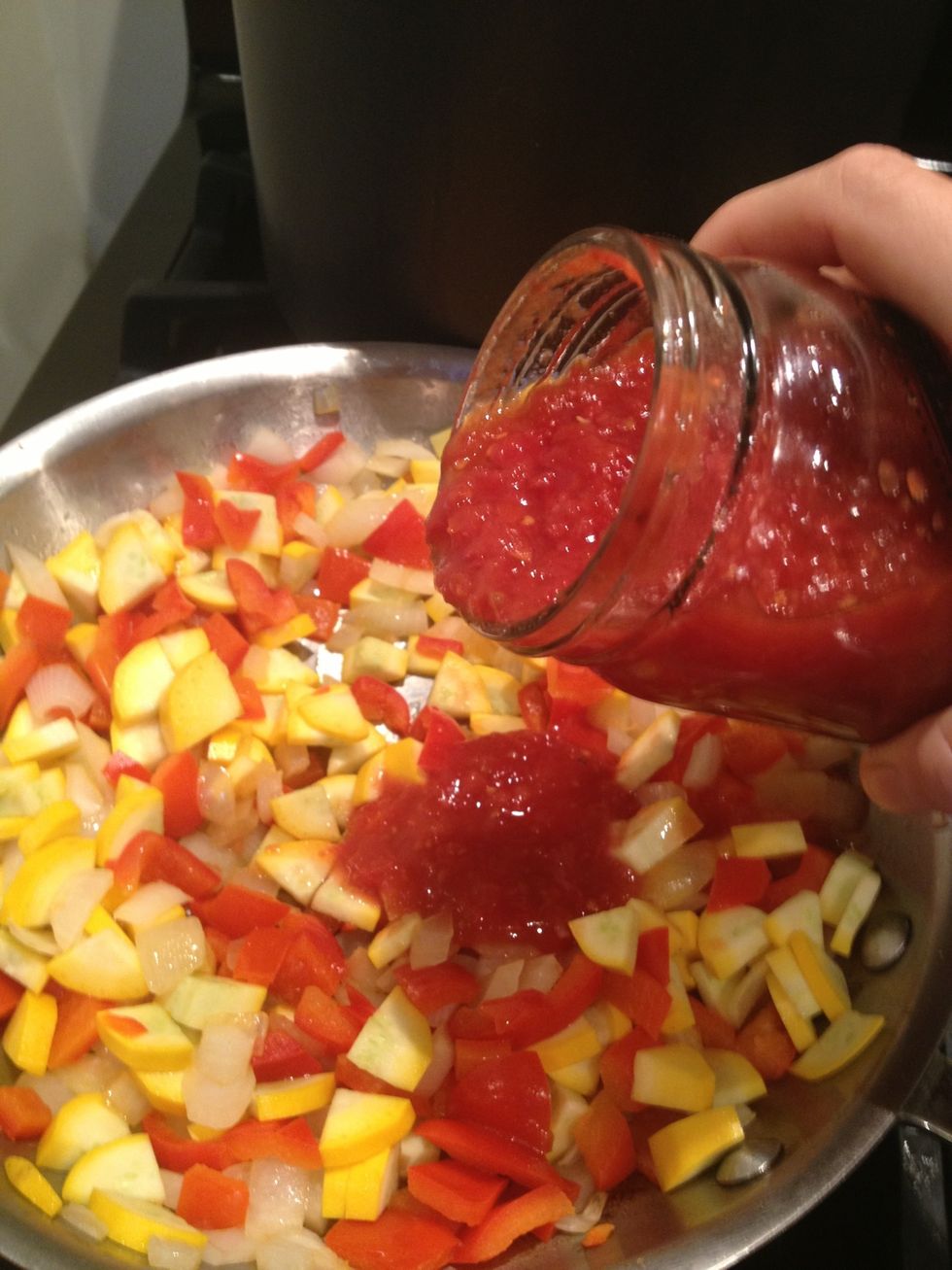 Add in tomato sauce.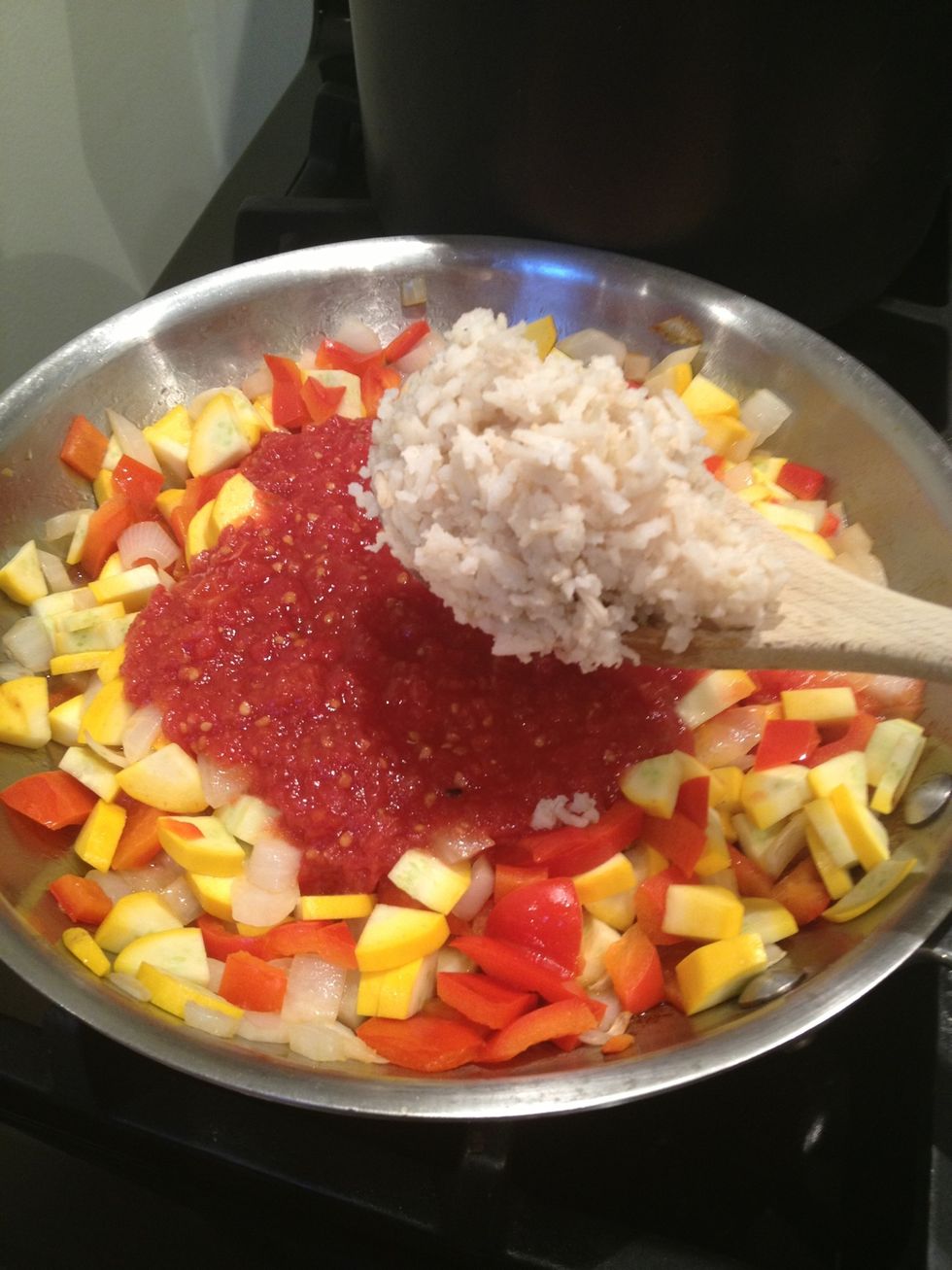 Add about half the rice.
Add the tofu or tempeh crumbles.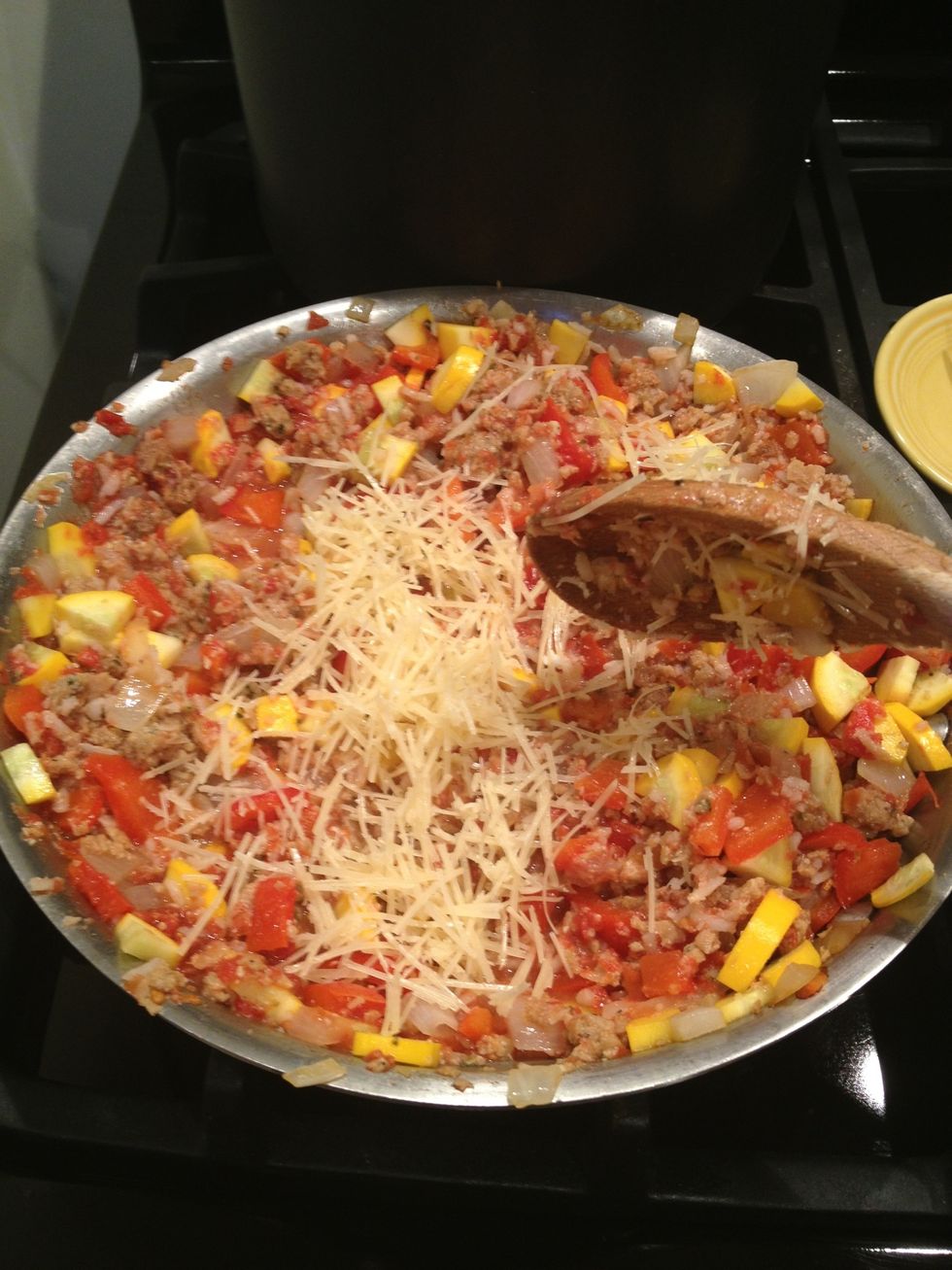 Add the grated Parmesan cheese and all the herbs, salt and pepper to taste. Combine well. Check to see if more rice is needed.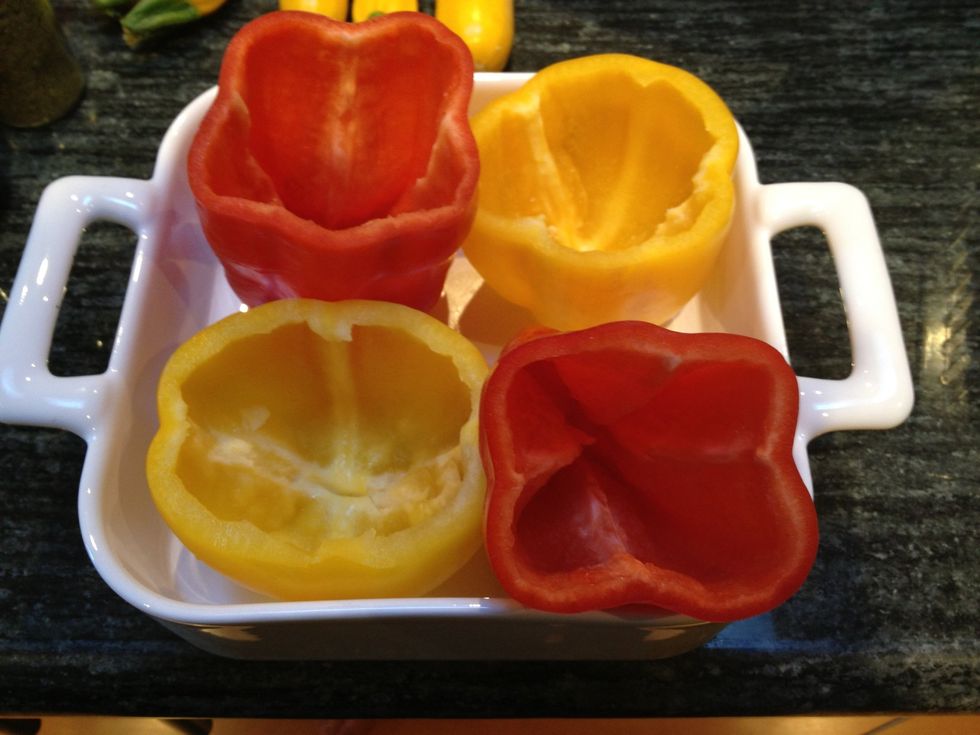 Place the peppers in a baking dish.
When the filling is finished, fill the peppers.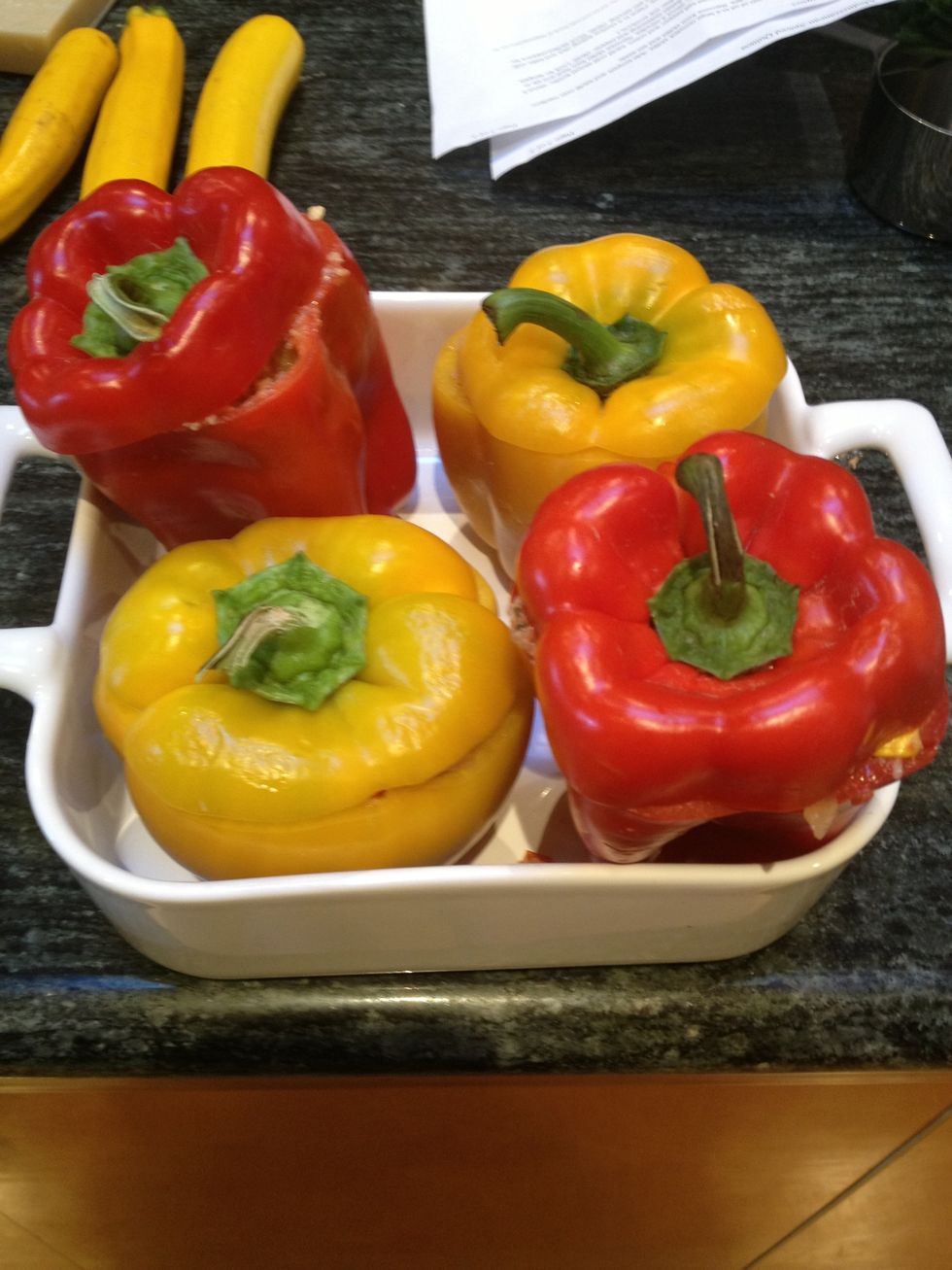 Place tops on peppers.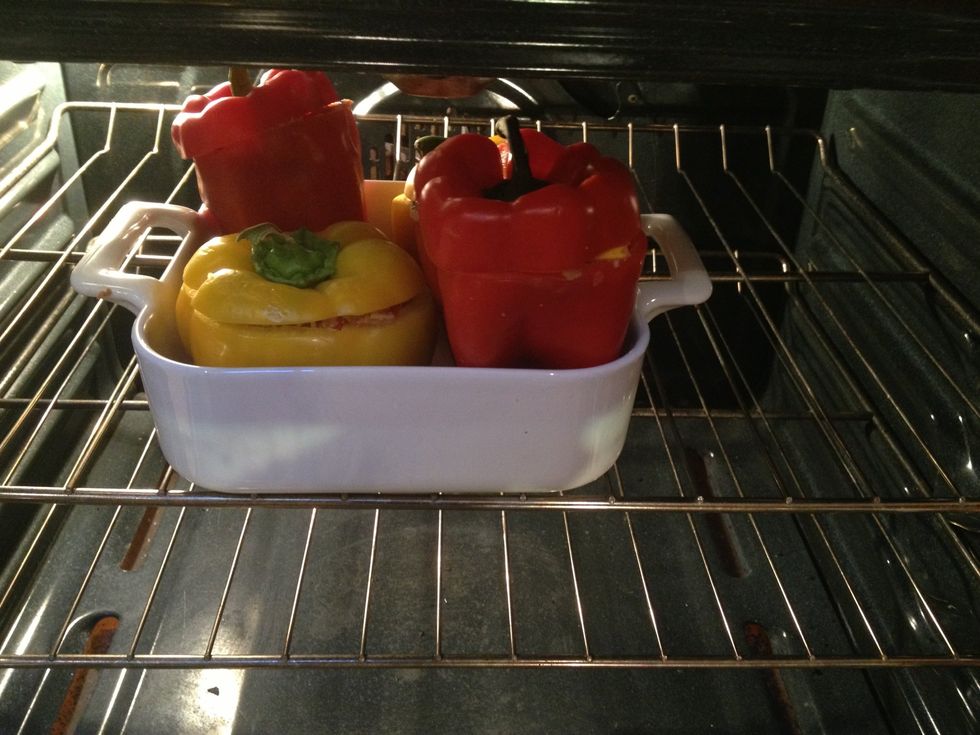 Place in the oven and bake until the peppers are tender, about 30 minutes.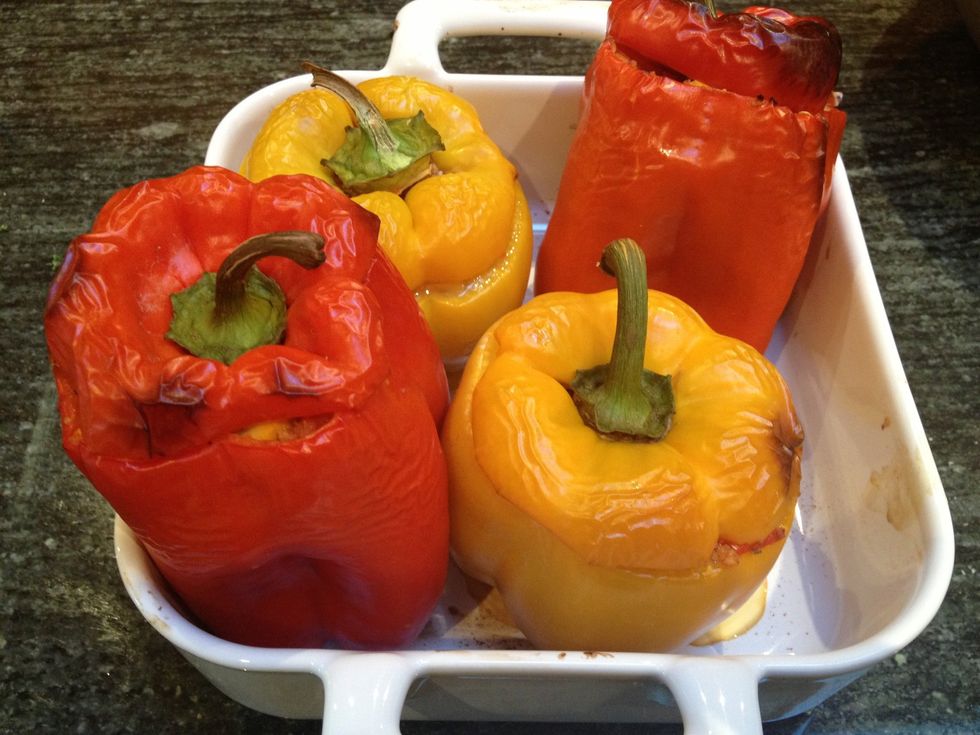 Serve immediately.
5.0 Bell peppers, red or yellow (medium)
3/4c Brown rice
8.0oz Tempeh or Tofu crumbles
1.0Tbsp Olive oil
1.0 Onion, diced
1.0c Summer squash, diced
15.0oz Tomato sauce
2.0Tbsp Parmesan cheese, grated
Garlic, minced
Oregano
Basil
Marjoram
Rosemary
Thyme
Salt
Black pepper
San Francisco, California