How to make vegetarian red chile posole
I love the taste of the guajillo chile that makes this posole red. Based on Deborah Madison's recipe from Vegetarian Cooking for Everyone.
152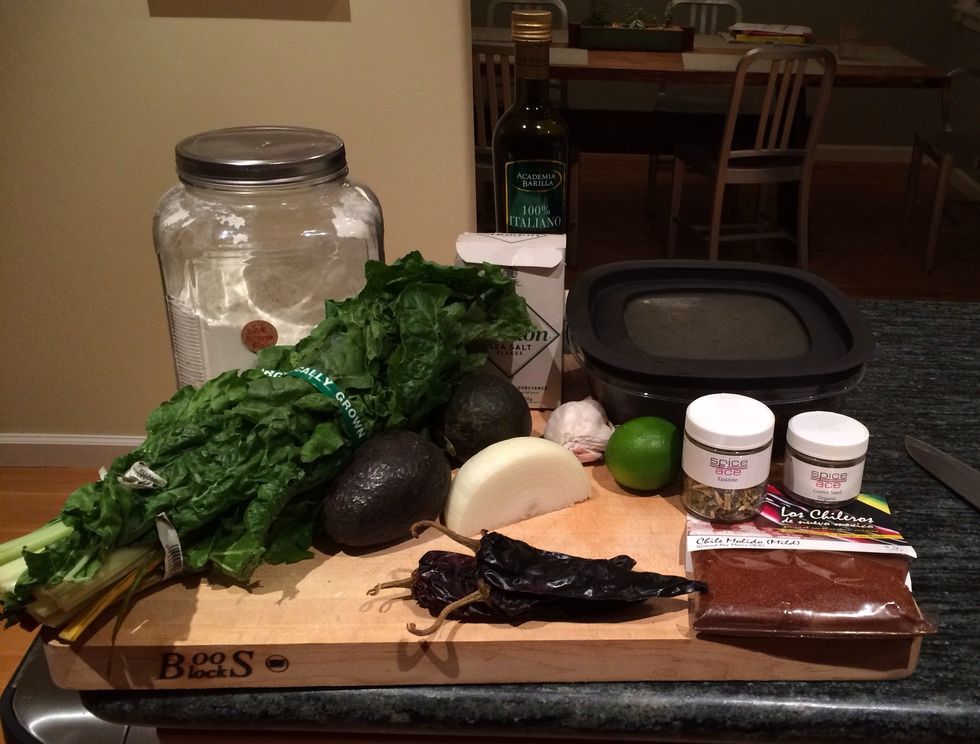 Gather the ingredients. You can use any type of bean you like. I cooked some Rancho Gordo Black Nightfall beans. Any number of black or brown beans would work great.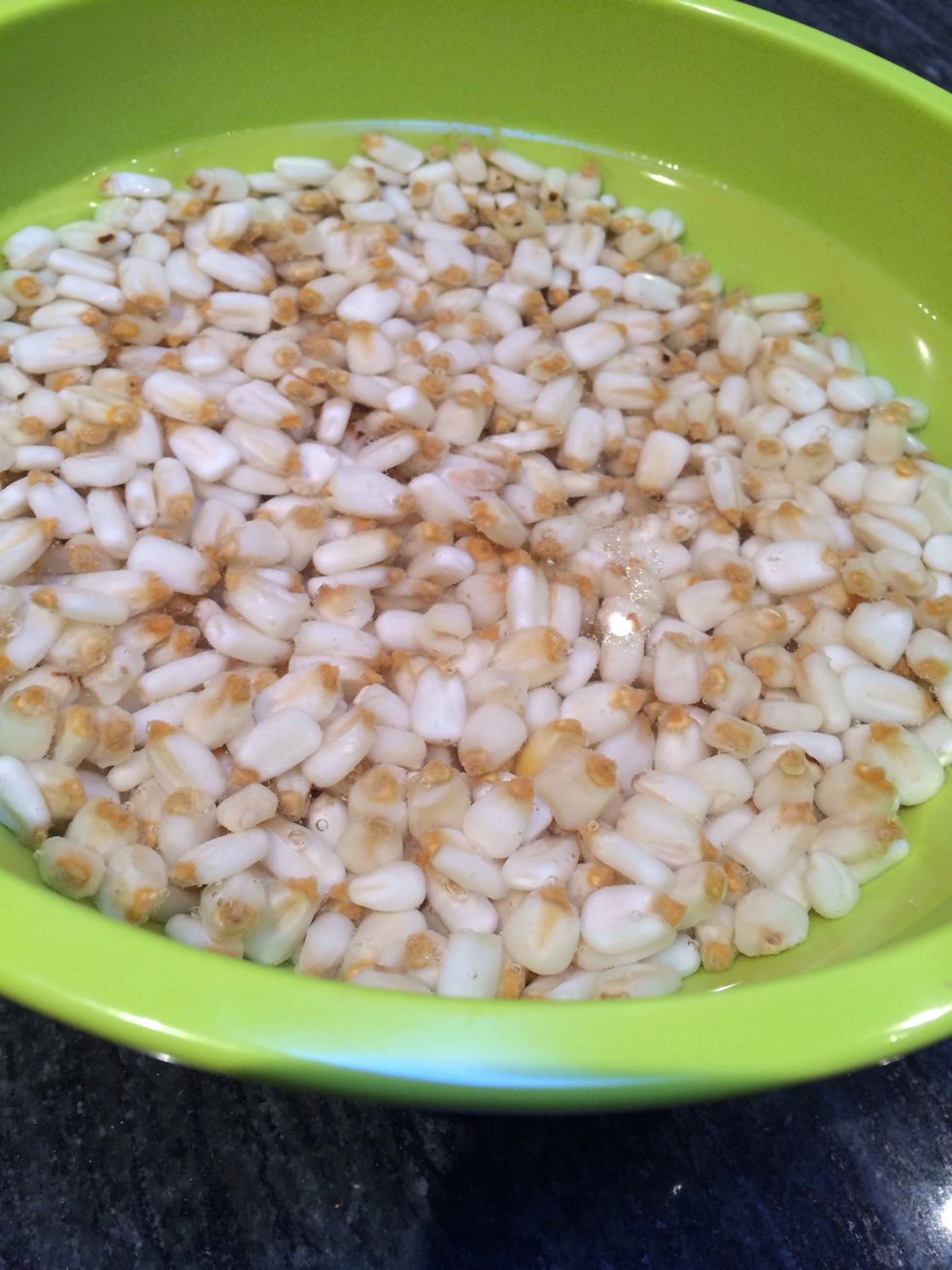 Place the dried hominy in a bowl and cover with boiling water. Let stand for 2 to 10 hours.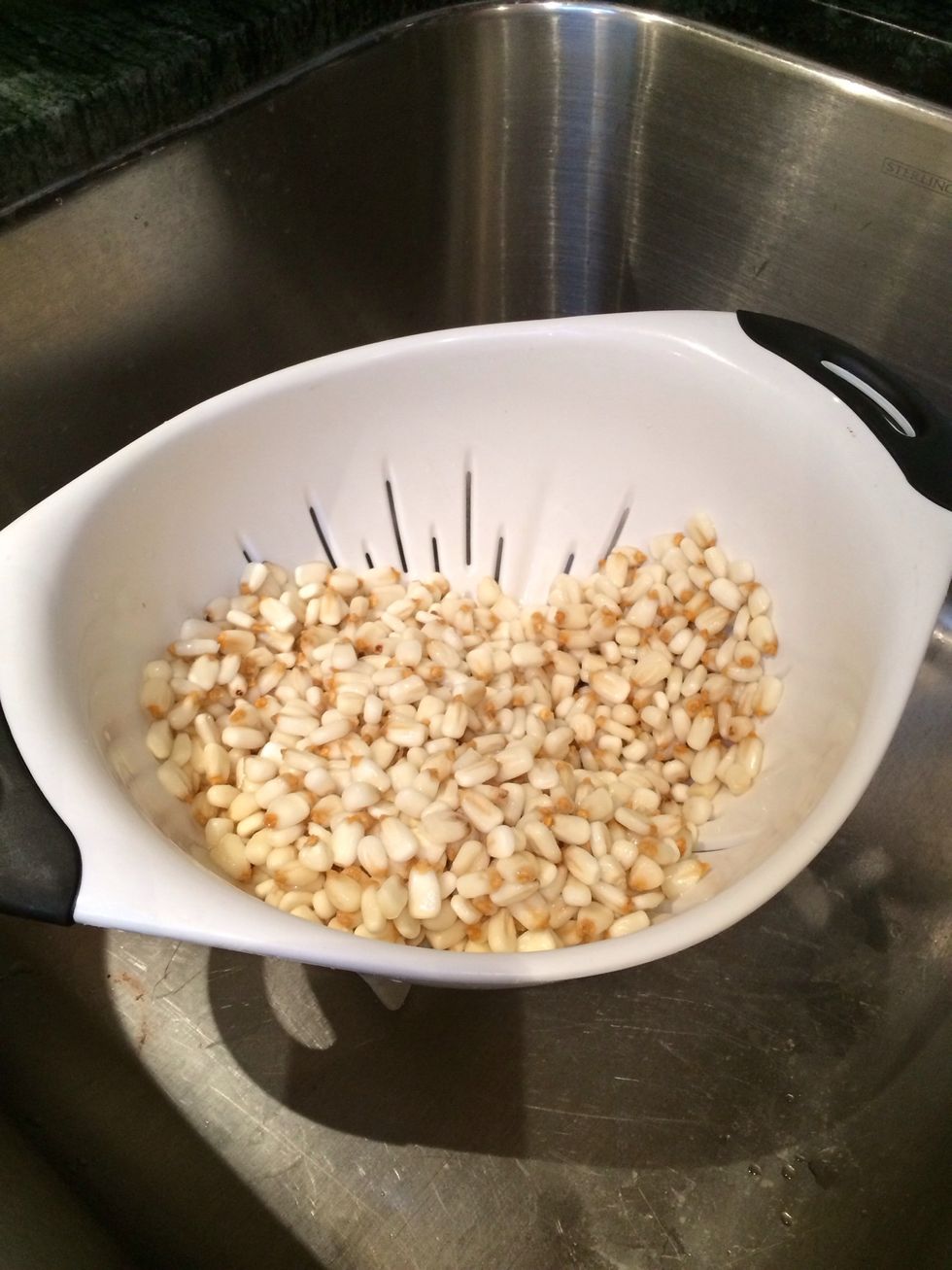 Drain.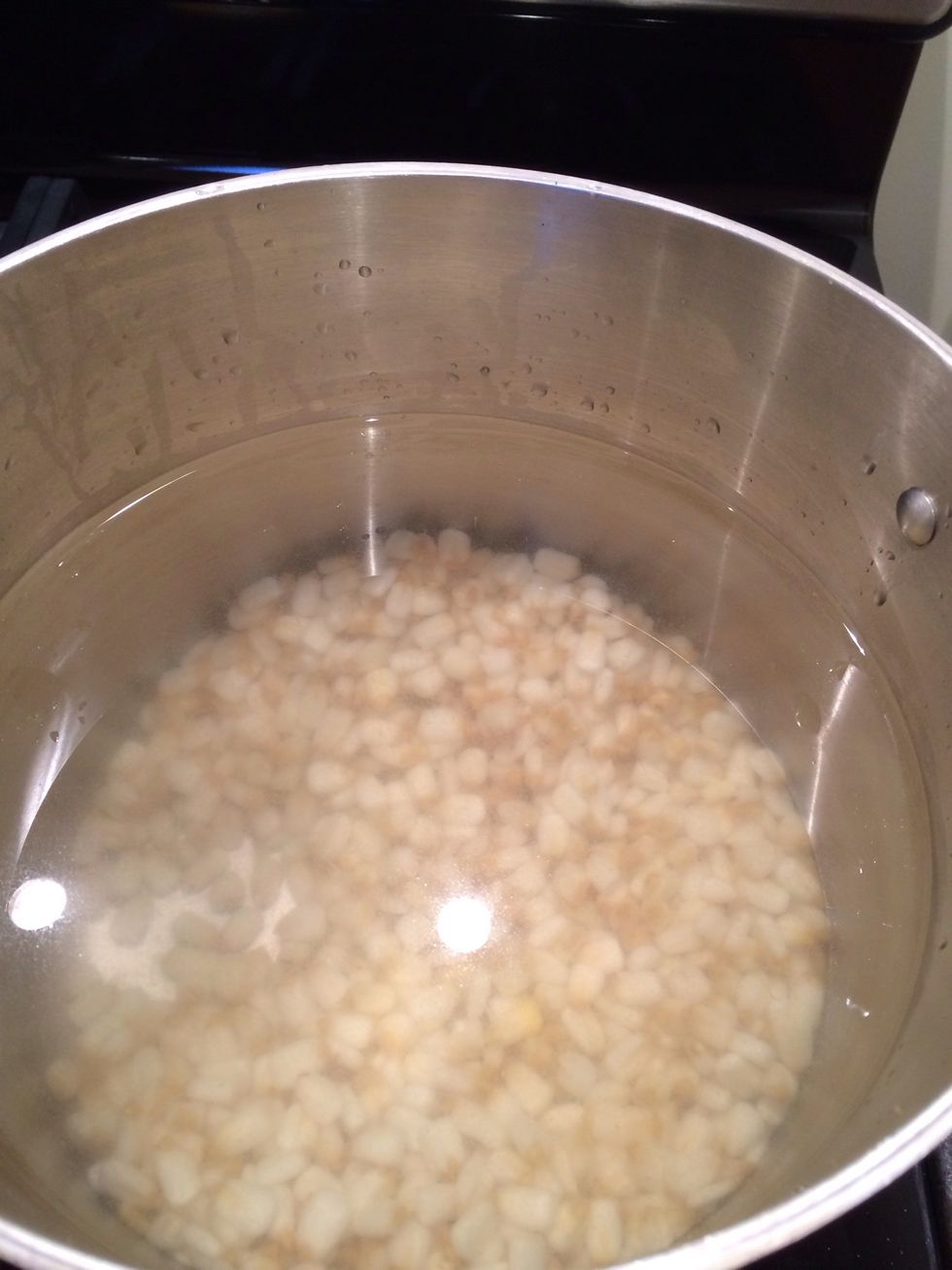 Combine the hominy with 4 quarts of water, the diced onion, the smashed garlic and the chiles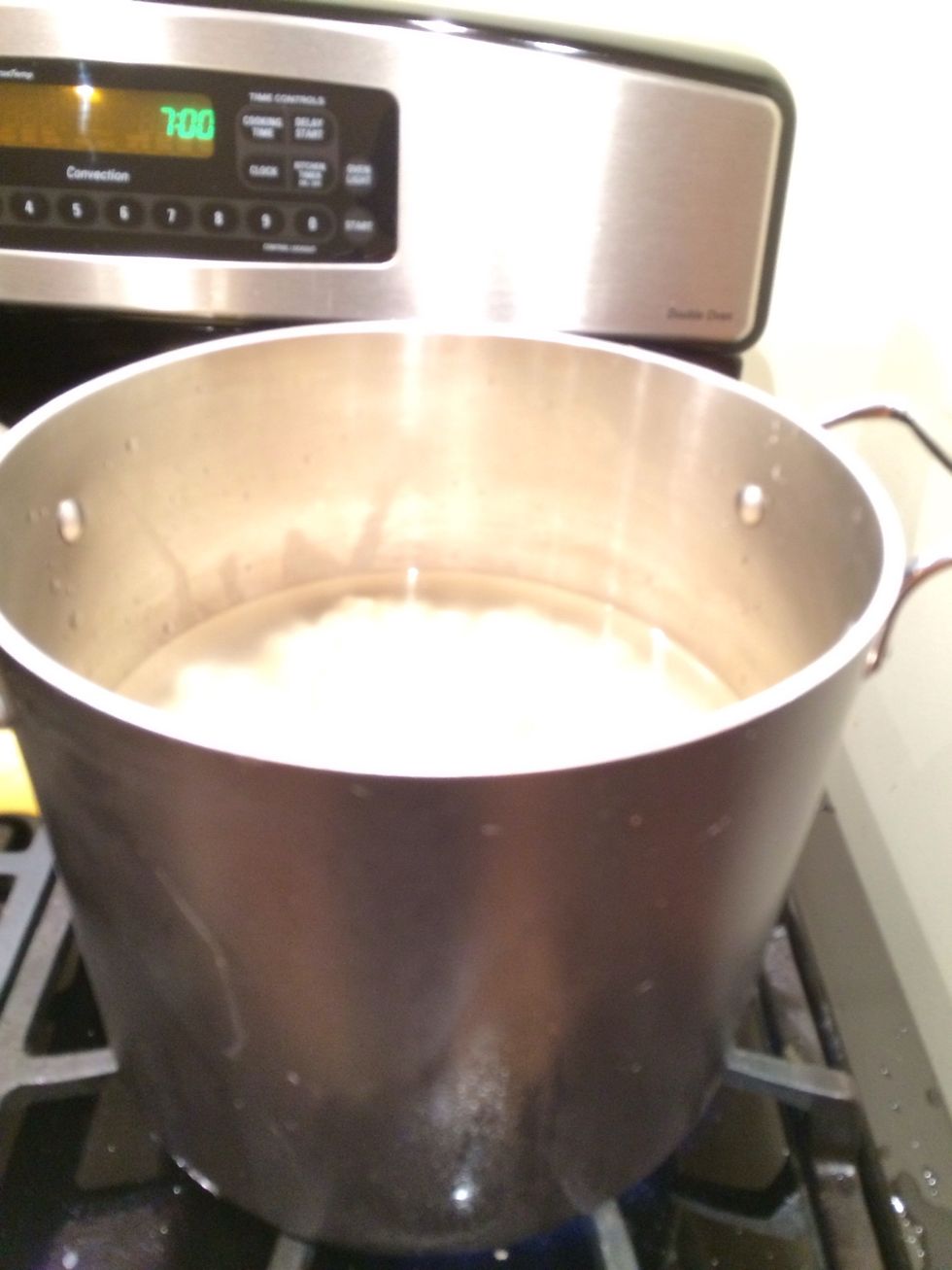 Bring to a boil, then lower the heat and simmer, covered until the hominy is tender and the kernels have opened up. This took about 2.5 hours. About an hour into cooking, season with salt.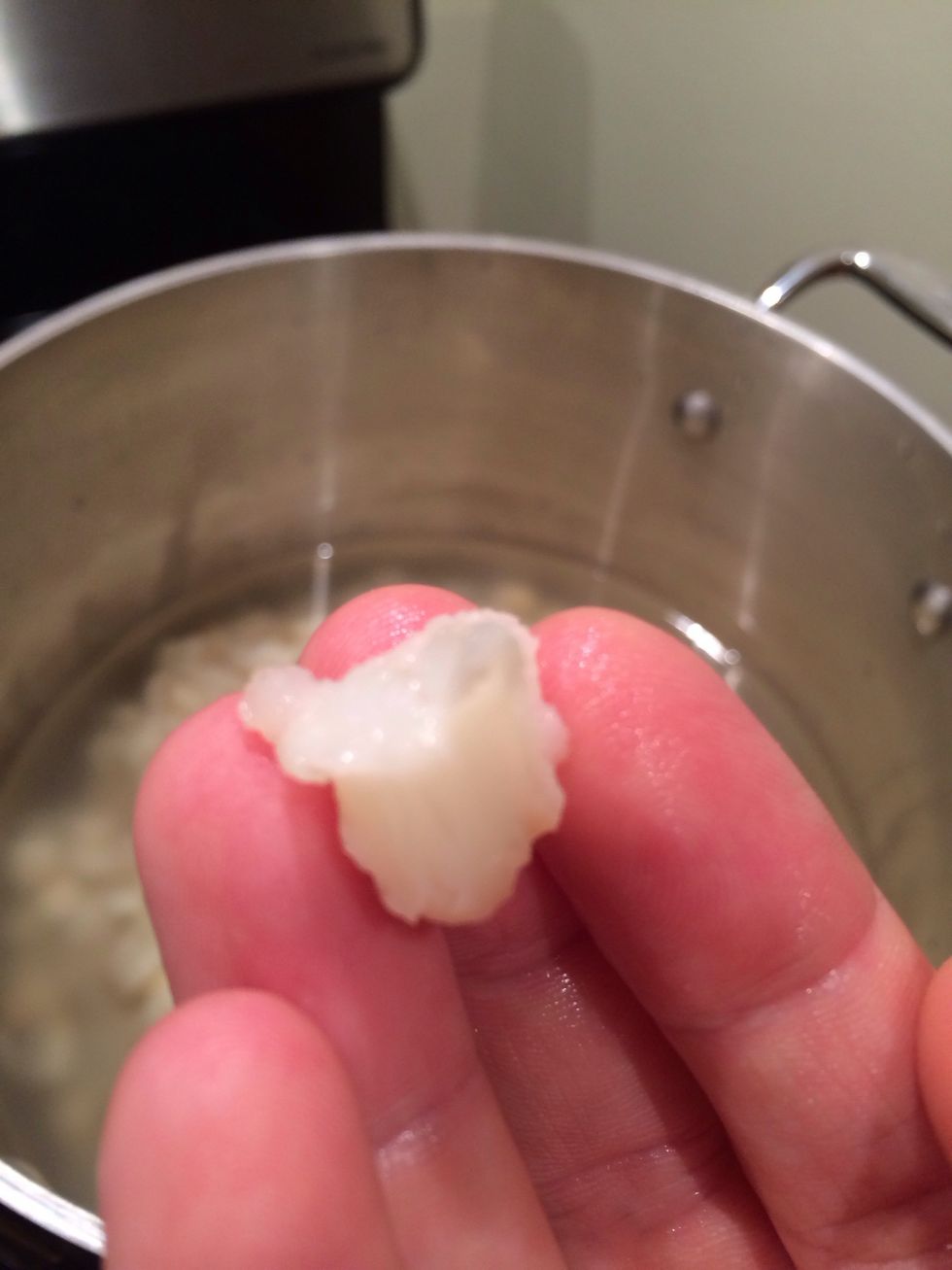 The hominy is done when the kernels have opened up, or flowered, like this.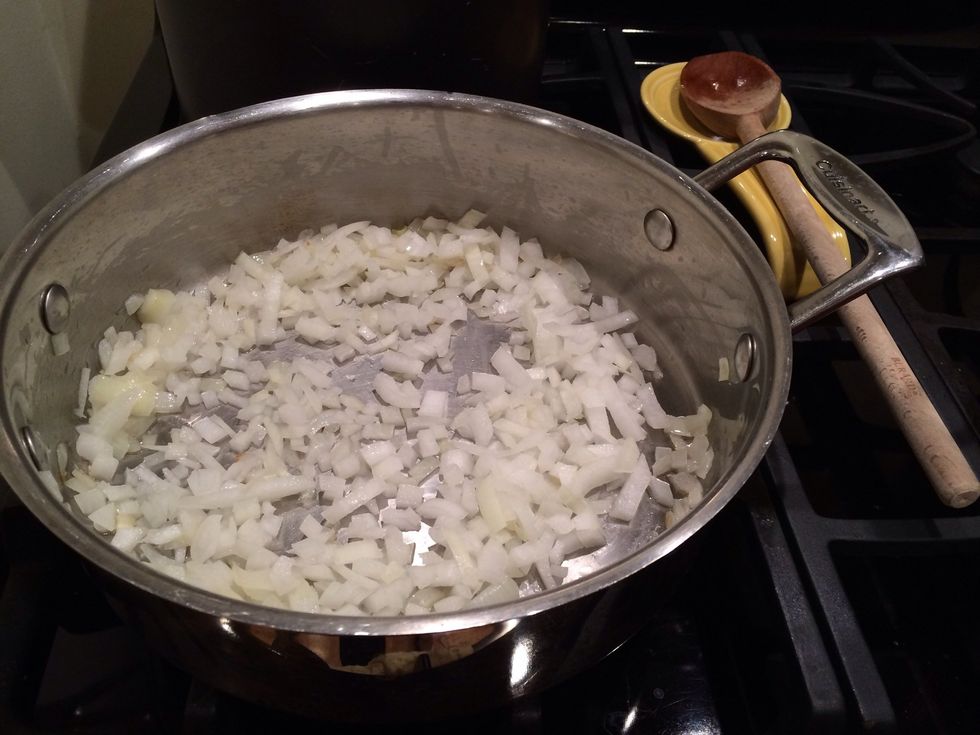 While the hominy is cooking, you can start on the red chile sauce. Heat the oil in a large skillet. Add the half of the diced onion. Cook for 5 or 6 minutes.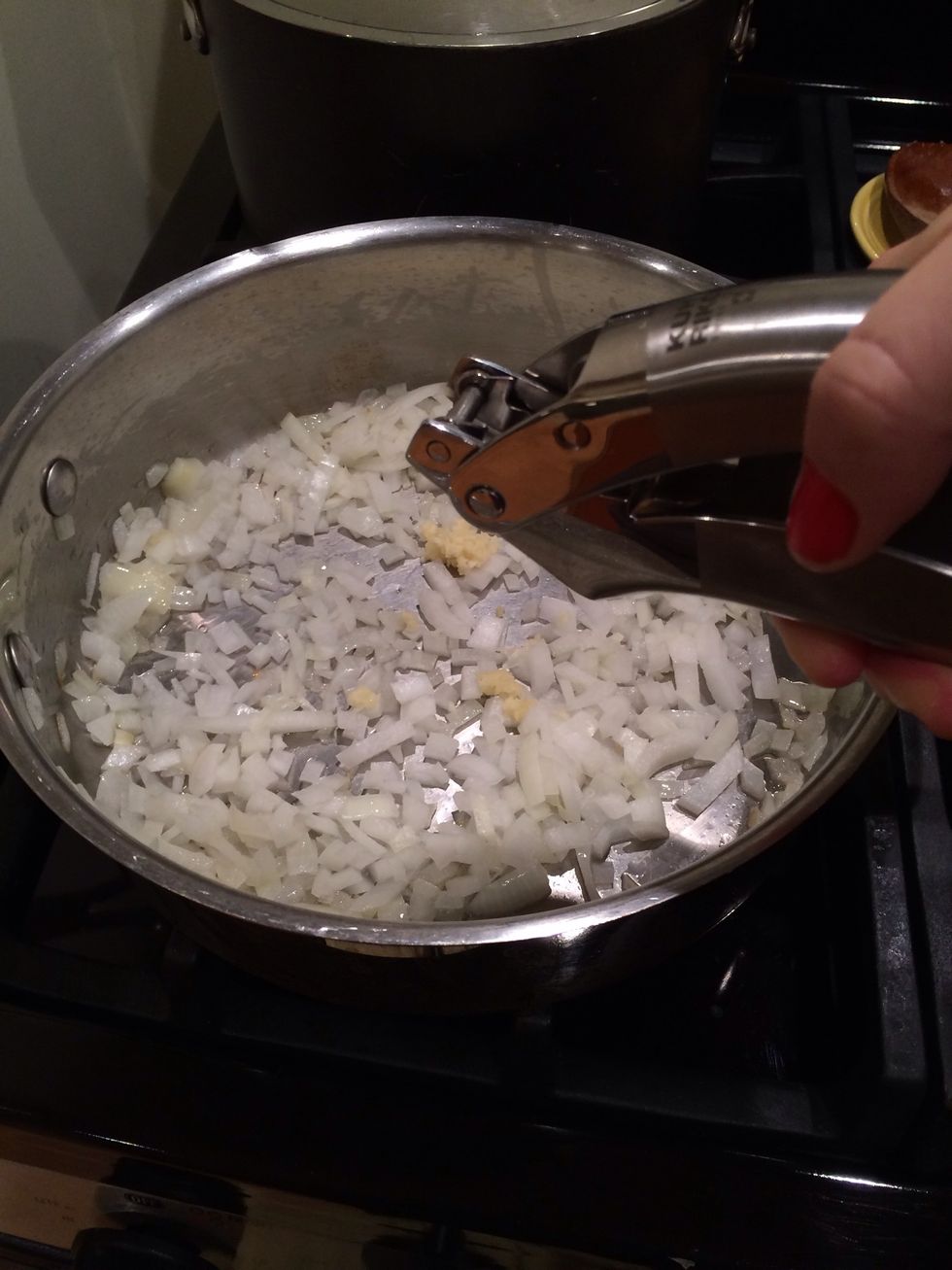 Add a garlic clove.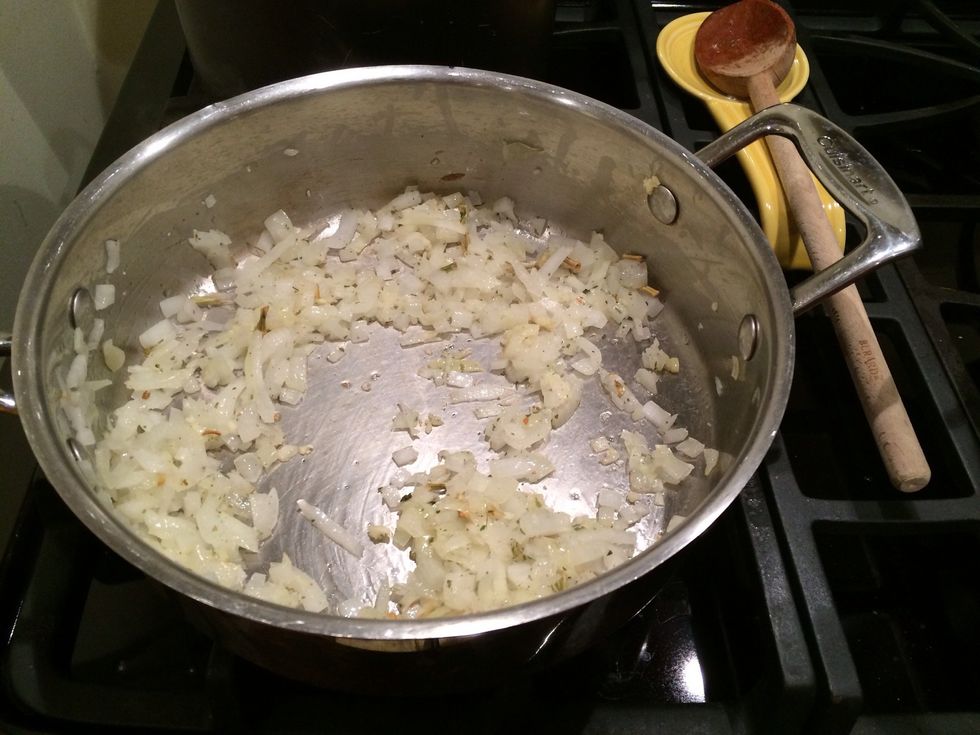 Add a teaspoon of espazote.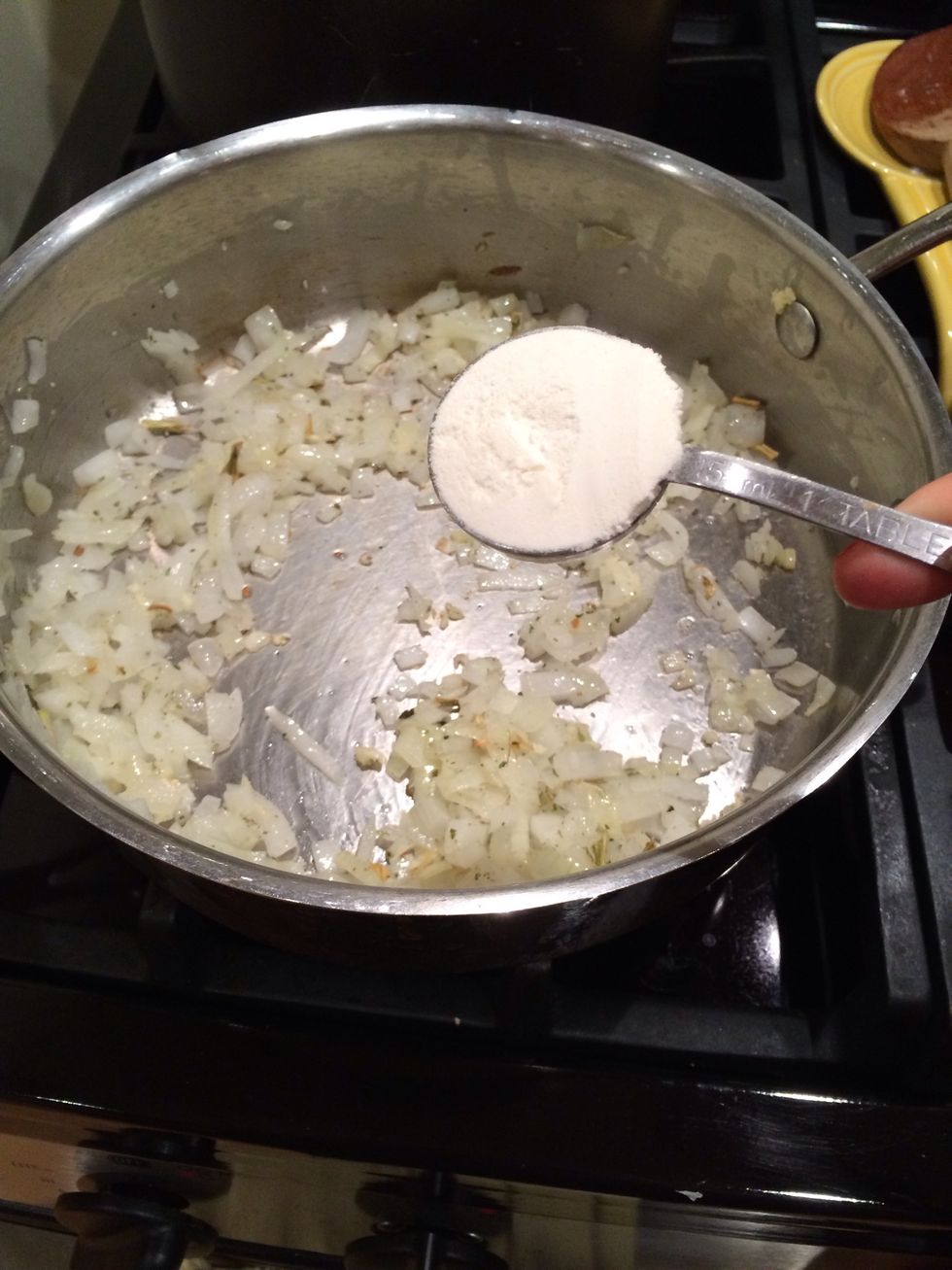 Add 2 tablespoons of flour.
Add 1/2 teaspoon of ground cumin.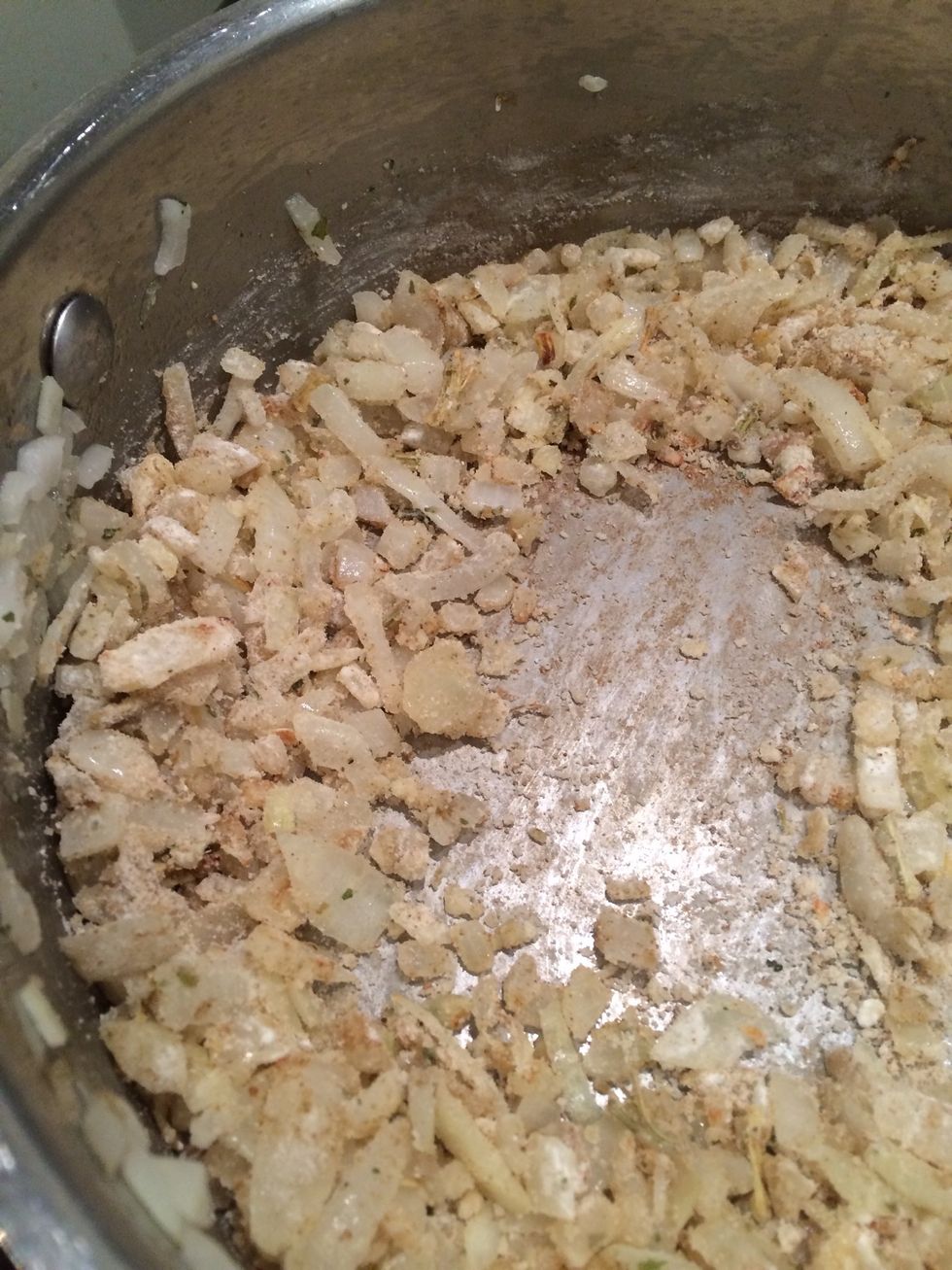 Cook for a couple minutes, stirring constantly.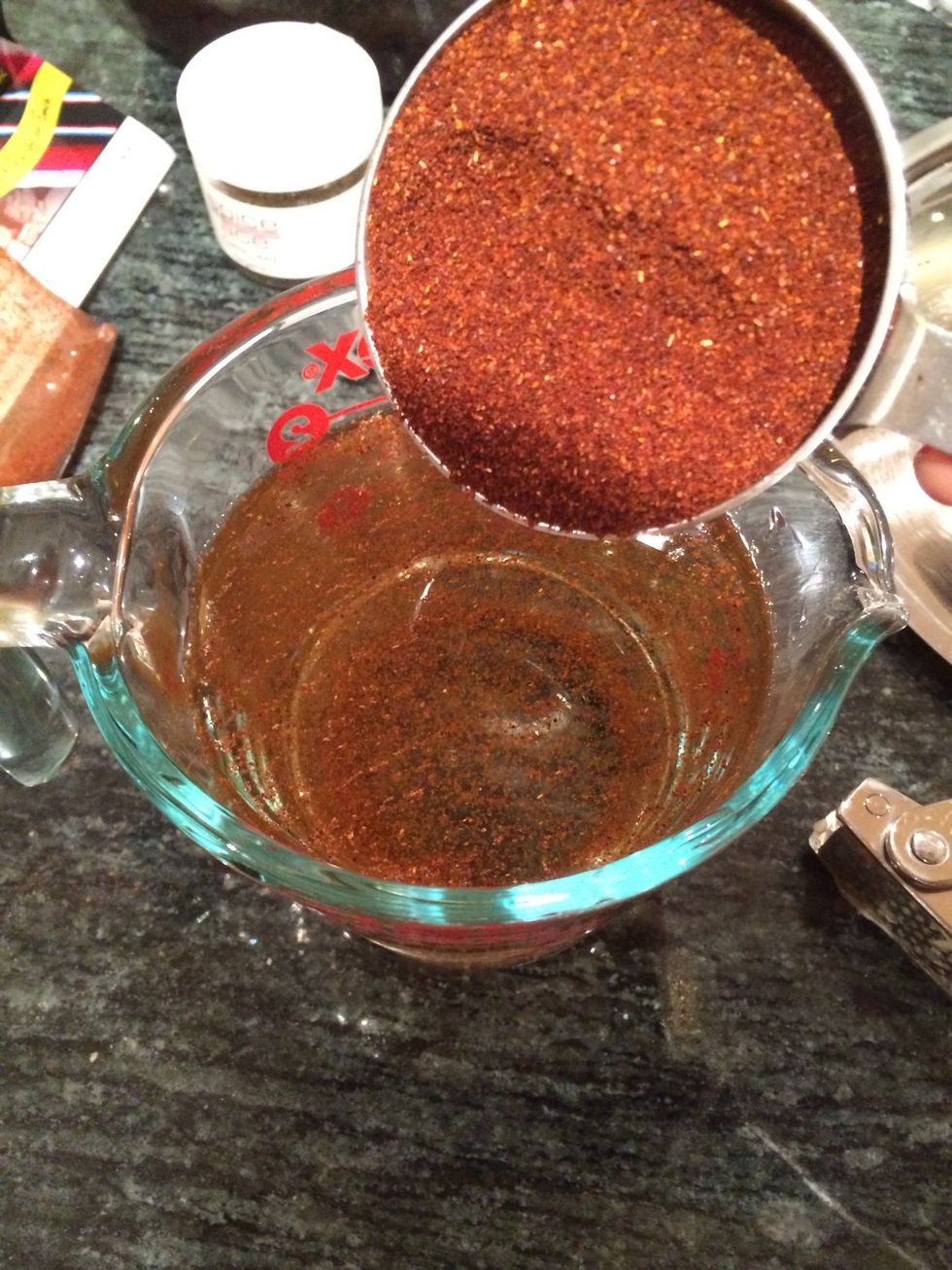 Mix the 1/2 cup chile in 2 1/2 cup warm water.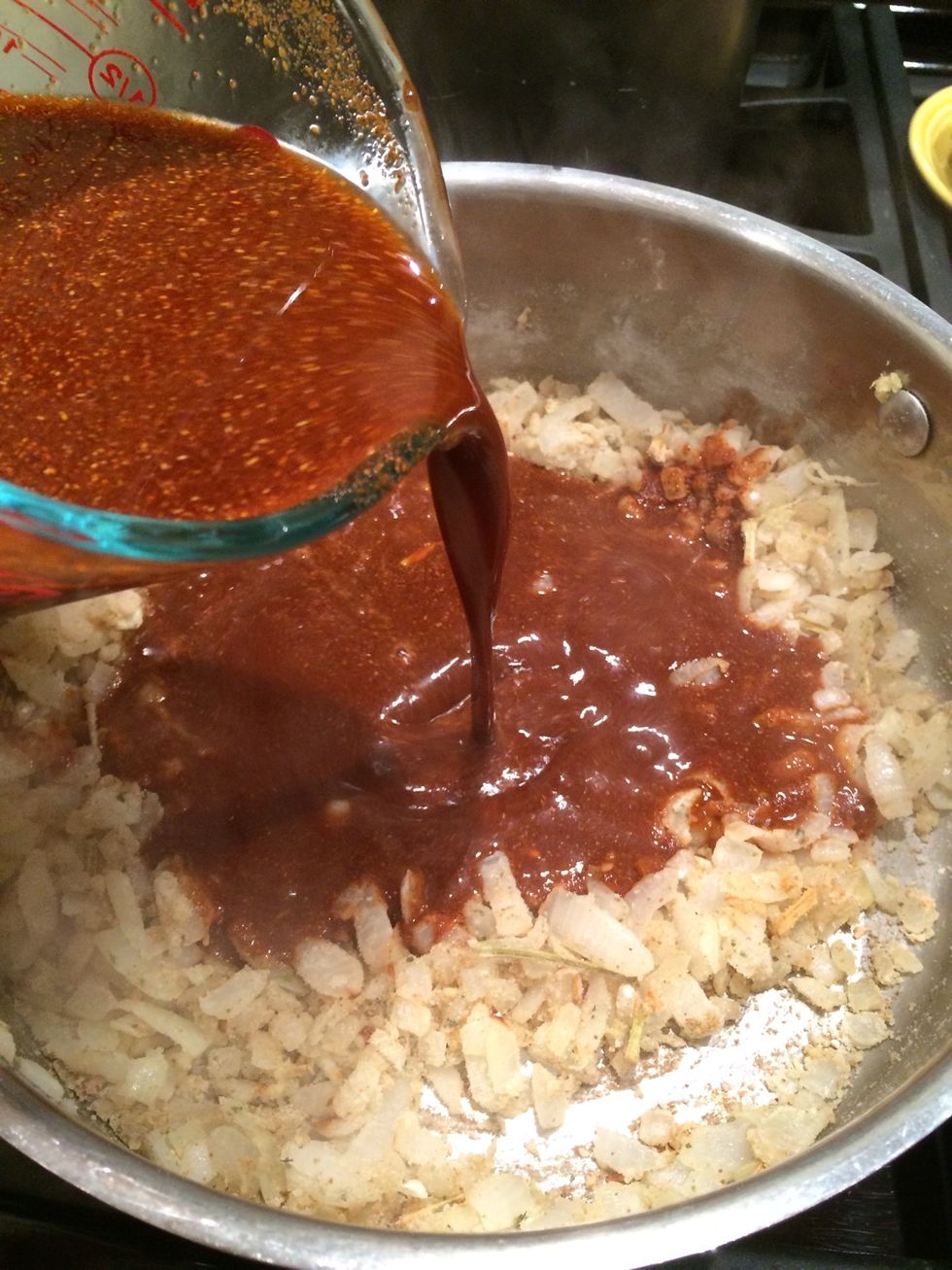 Pour it all into the roux.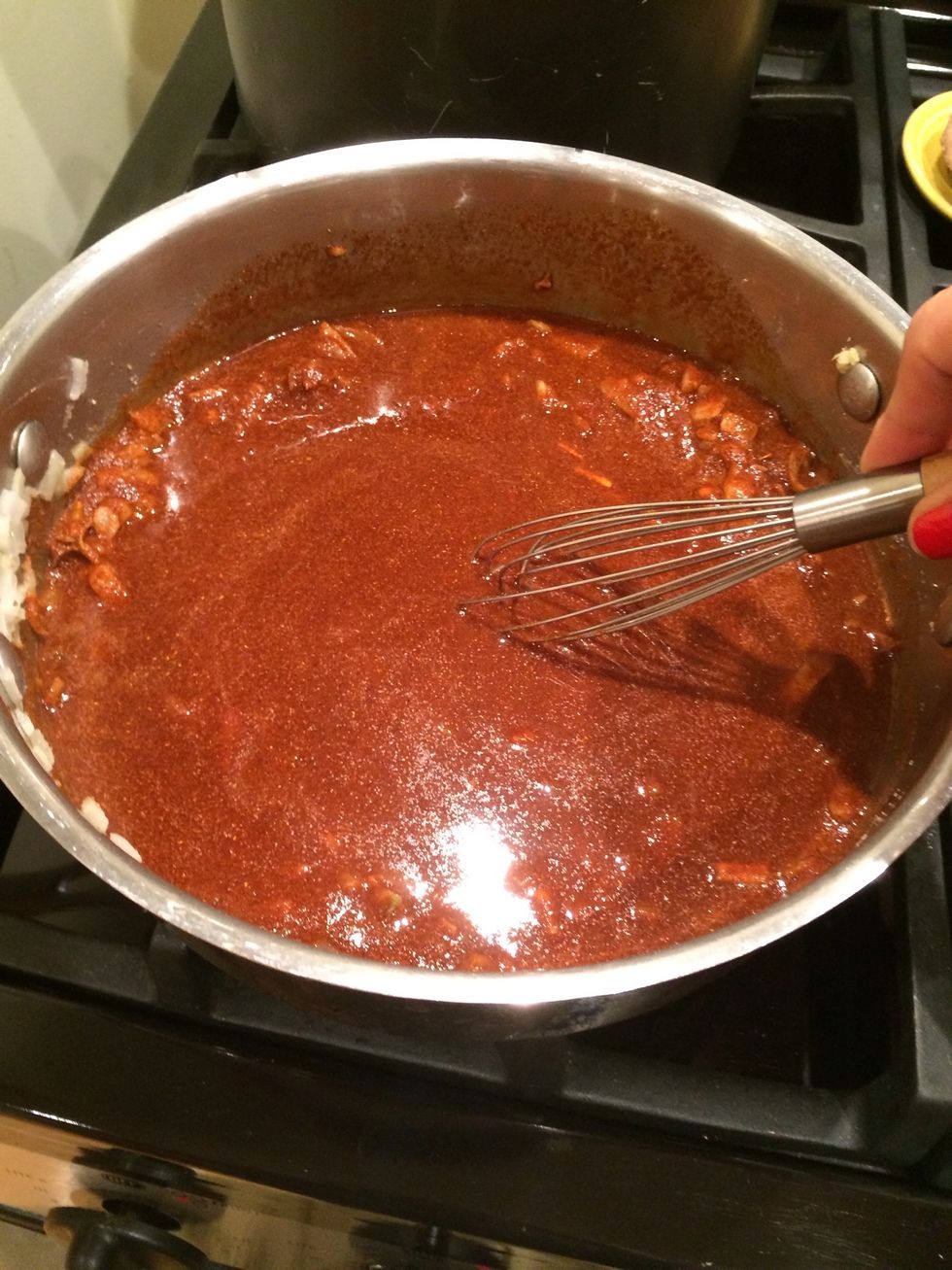 Whisk as you add the chile, and then for a minute after it has all been added.
Then lower the heat and cook until the sauce thickens, about 15 minutes. Be sure to give it a stir every once in a while.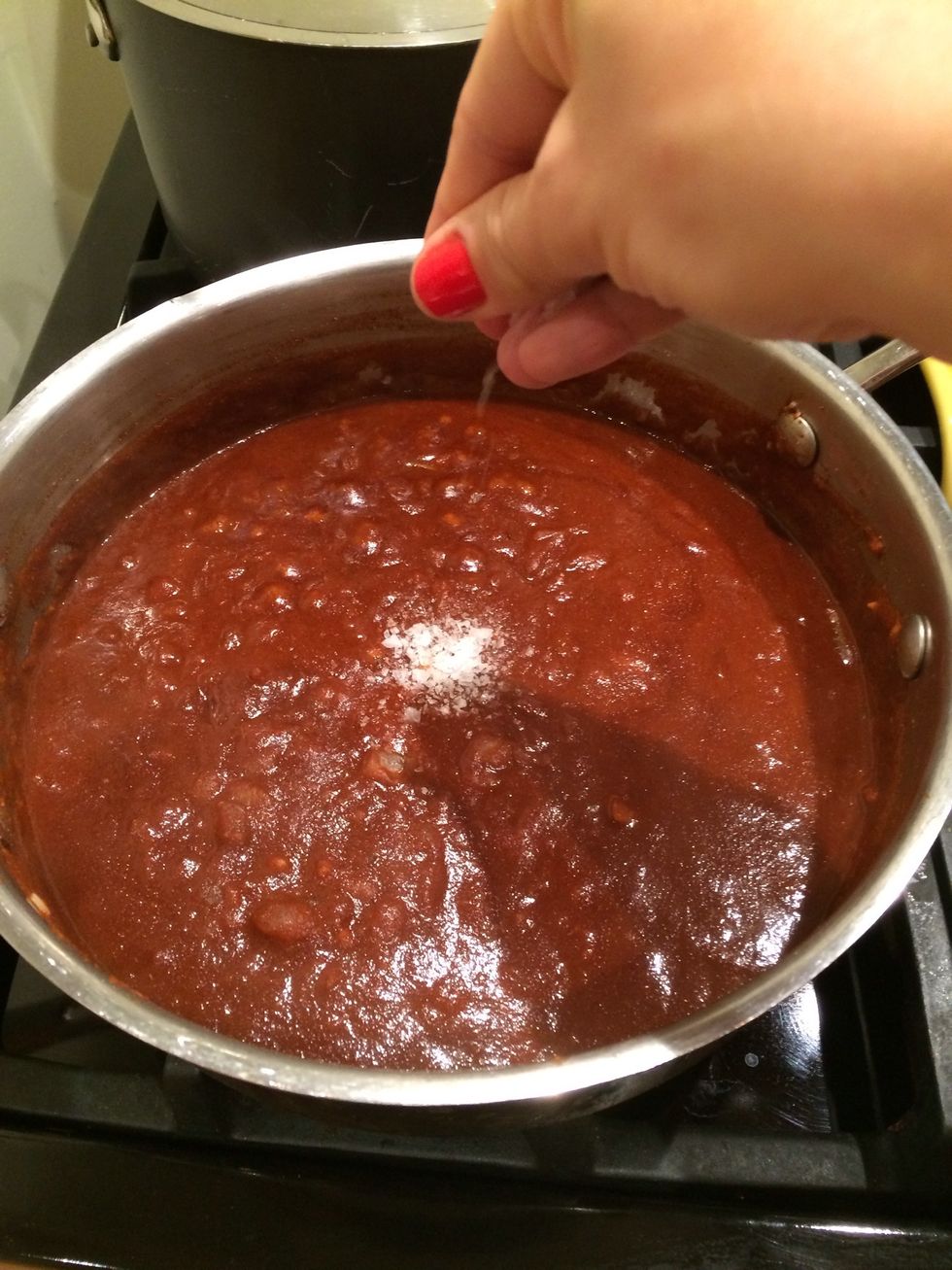 Season with salt to taste. If the sauce tastes harsh at all, add a few drops of vinegar.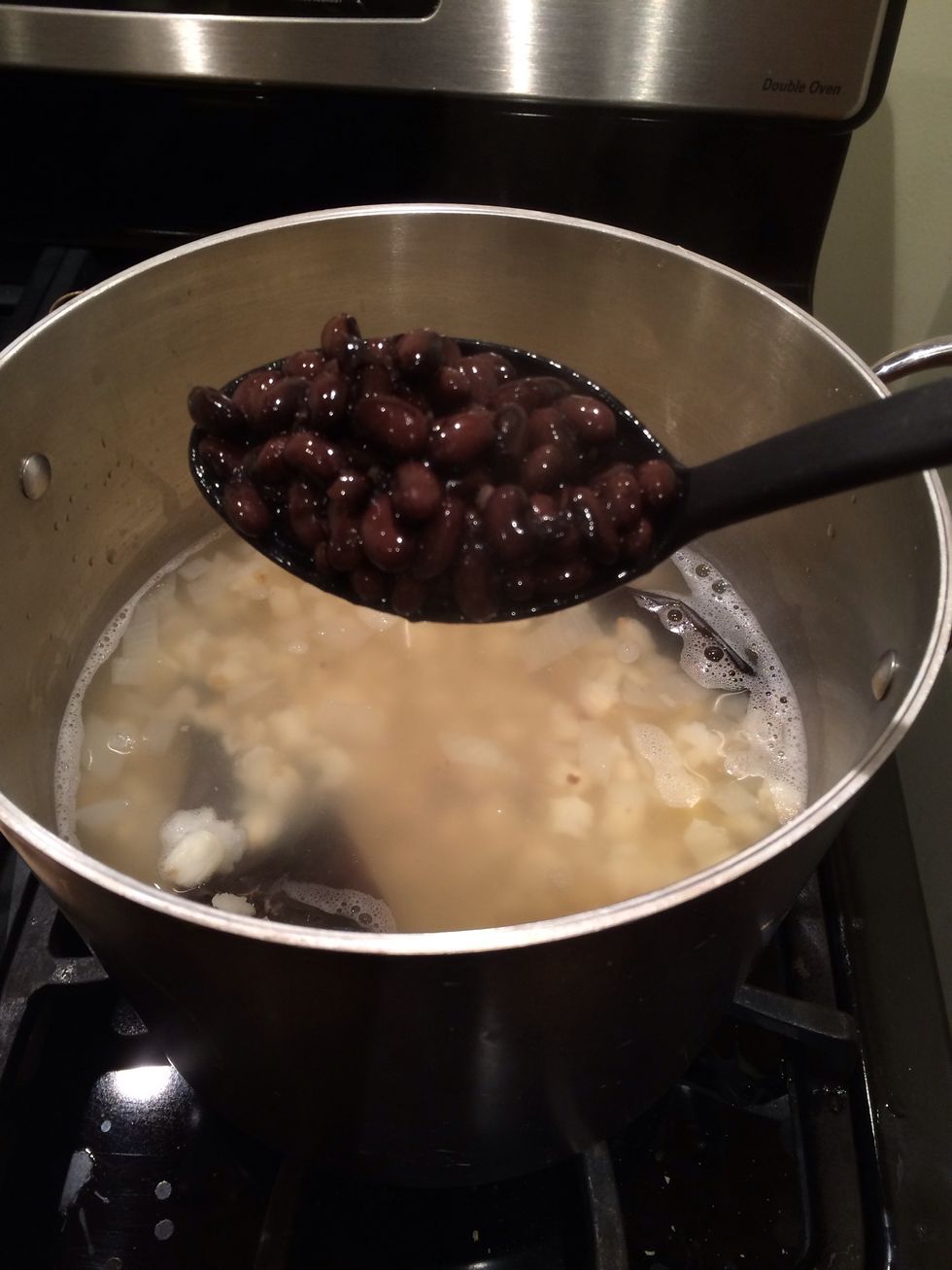 Add the cooked beans to the pot of hominy.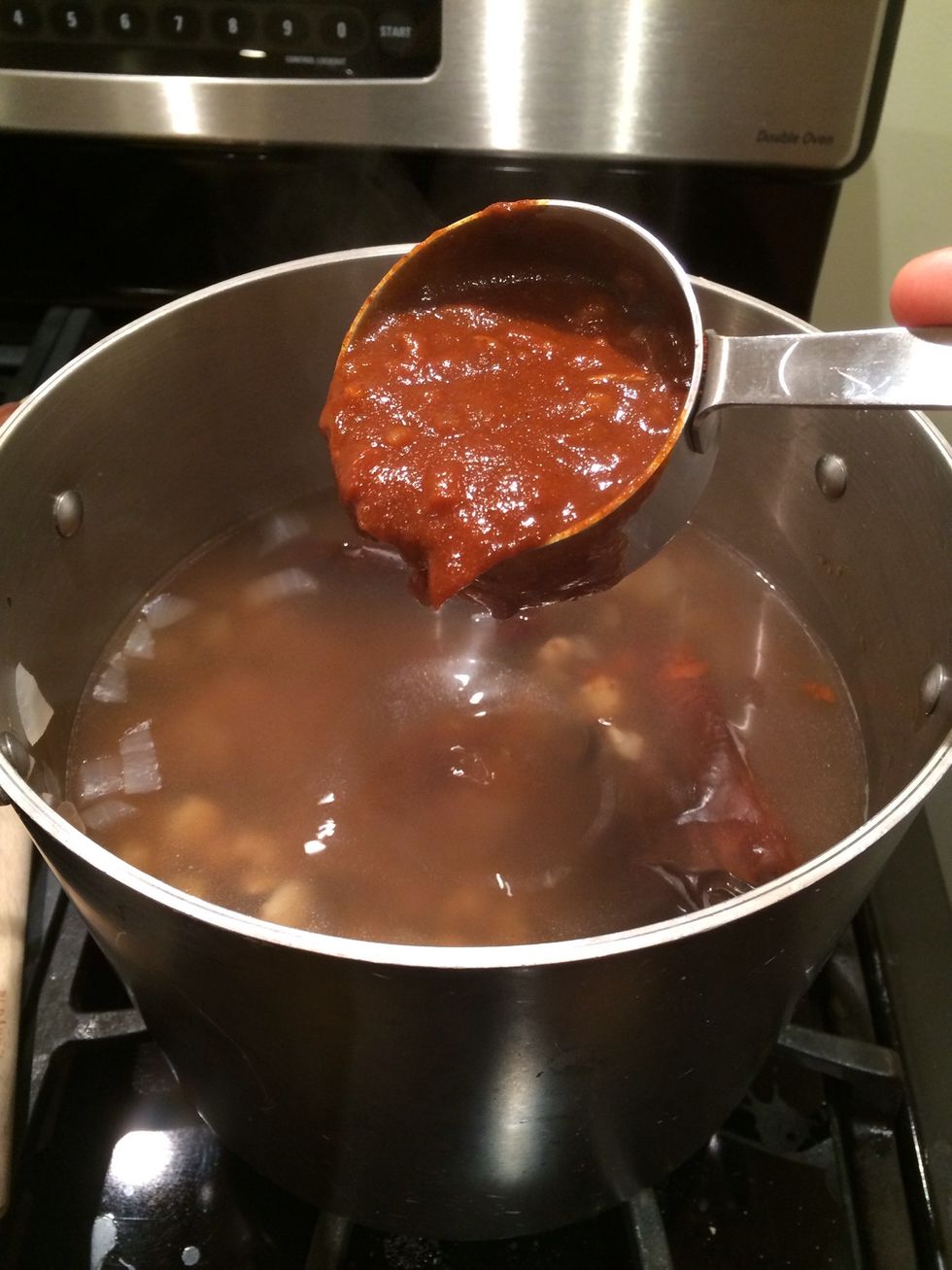 Stir in the red chile sauce. Start with a little bit, and then add more to taste. I ended up using pretty much all of it!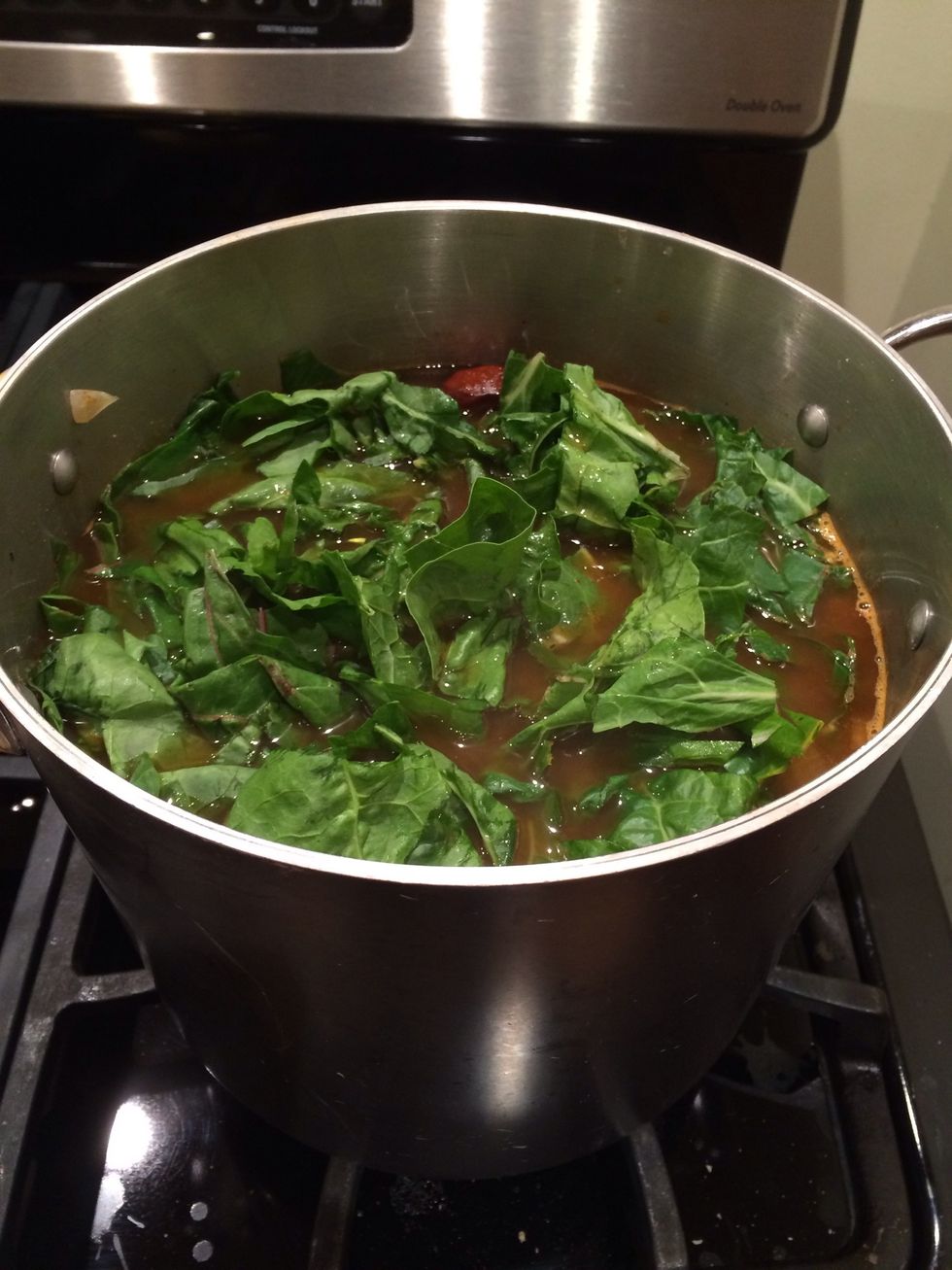 Stir in some chopped greens. Here I am using Swiss chard. Cook for a minute or two, until the greens wilt.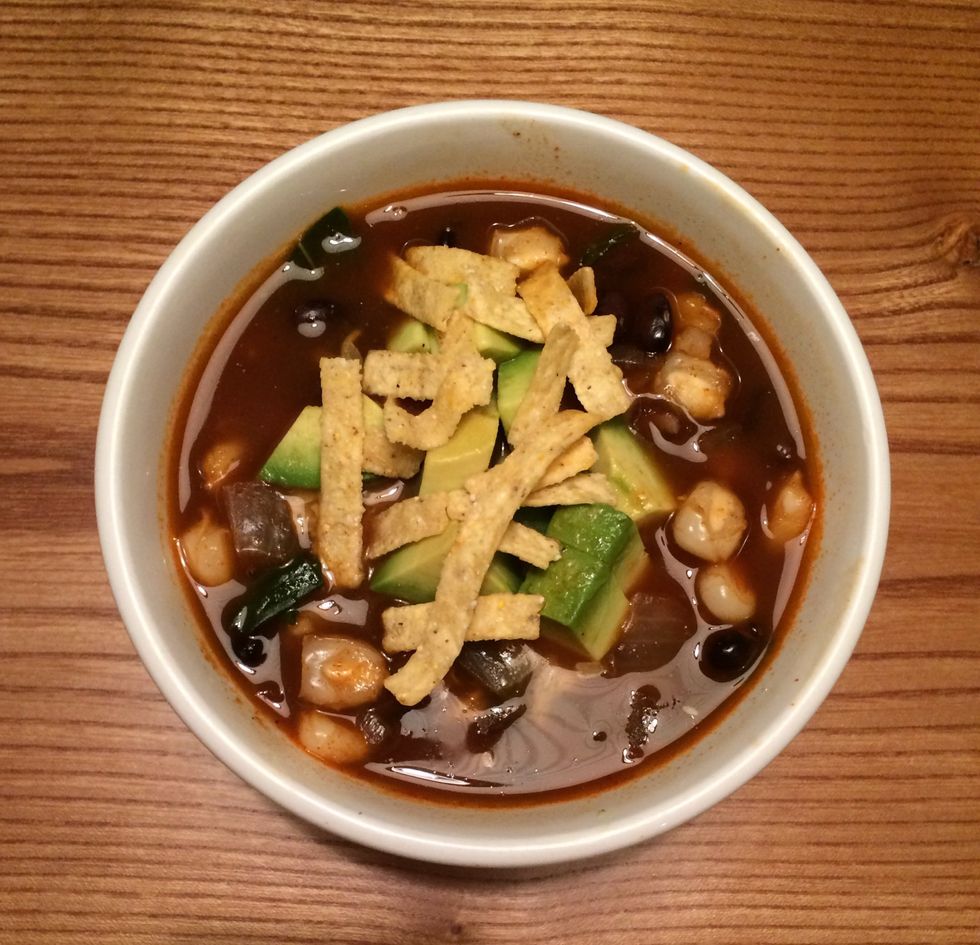 Serve with your toppings of choice, such as diced avocado, cheese, tortilla strips and diced onion.
1/2c Dried hominy
1.0 Onion, diced
2.0 Garlic cloves, peeled and smashed
3.0 Dried Red New Mexico chiles
2.0tsp Espazote
2.0Tbsp Vegetable oil
1.0 Garlic clove, finely chopped
2.0Tbsp Flour
1/2tsp Ground cumin
1/2c Ground red chile, such as guajillo
Beans, previously cooked
Greens, such as kale or chard
Salt
Pepper
Choice of toppings
San Francisco, California