DISCLAIMER: Tonight I was desperately craving Pad Thai. Unfortunately, I was missing half the ingredients to make it. This recipe is the result of my desperation. Best part: It turned out GREAT!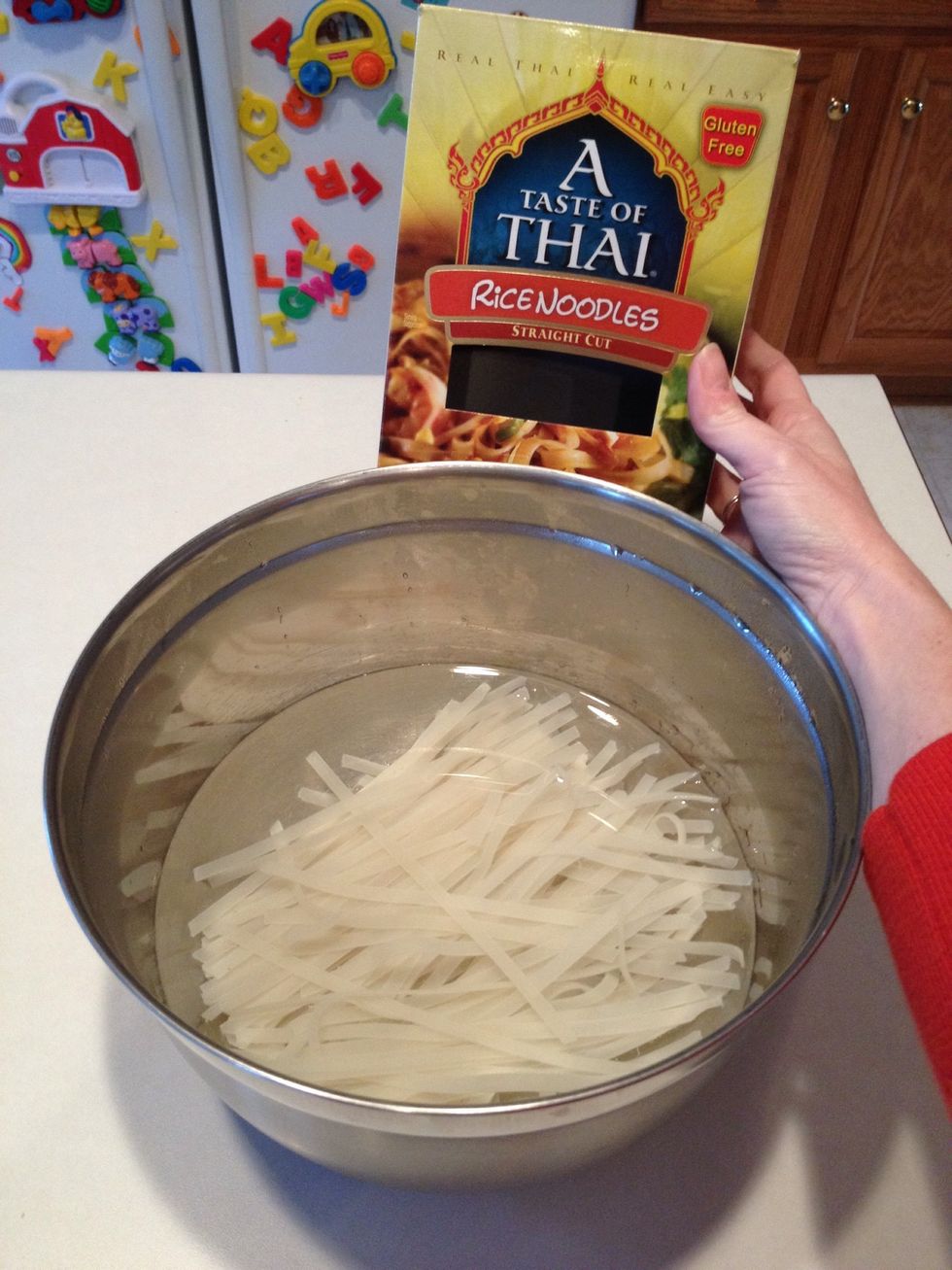 Soak rice noodles according to package directions for sauté. My box said to cover noodles with hot tap water.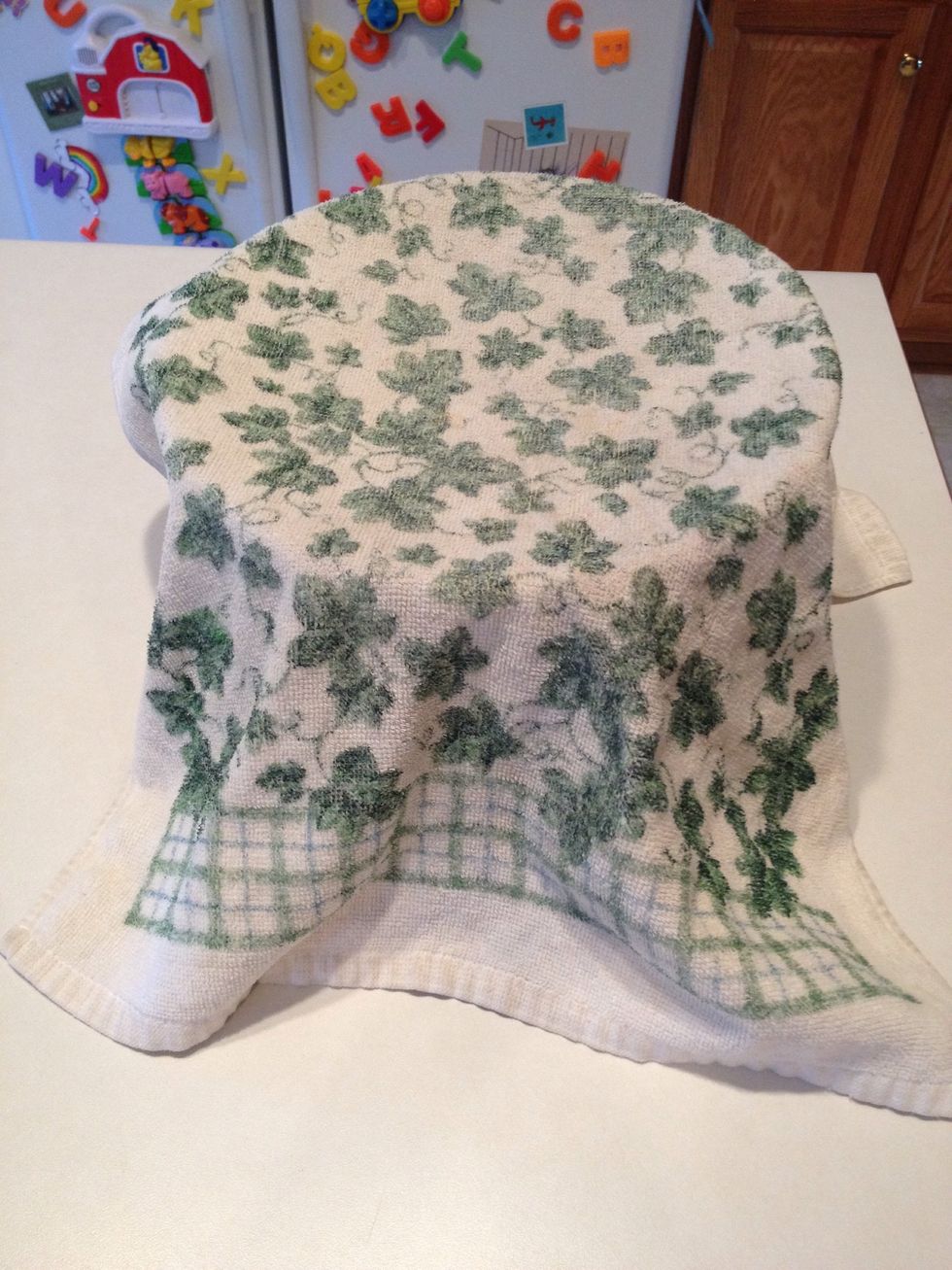 Cover bowl with lid or dish towel for time specified on box (mine said 28 minutes). Do NOT over cook!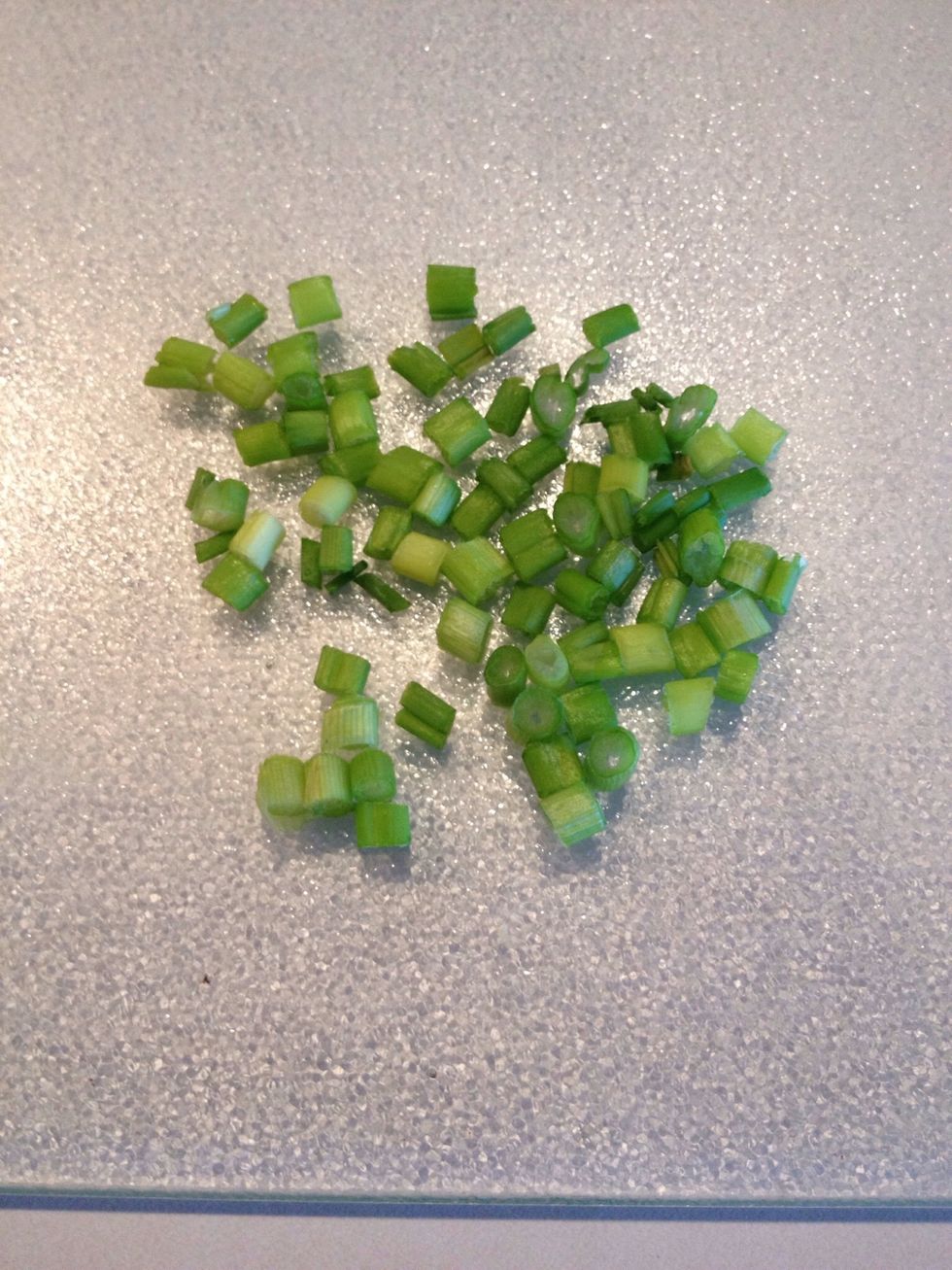 Chop green onions.
Chop water chestnuts.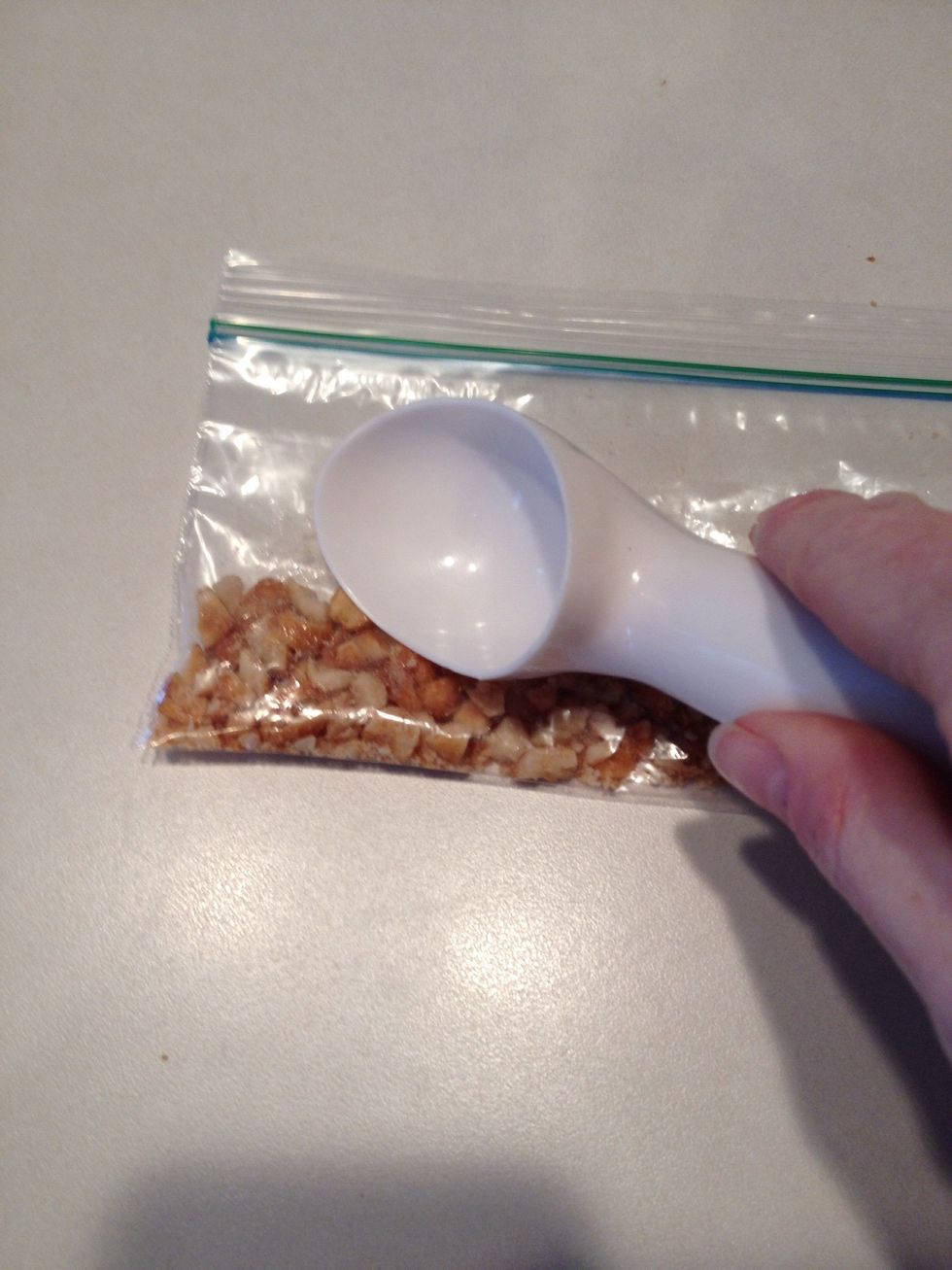 Put peanuts in a ziplock bag and chop with something rigid. Yes, I'm using an ice cream scooper to chop my peanuts. You can laugh - it's kind've funny! :-)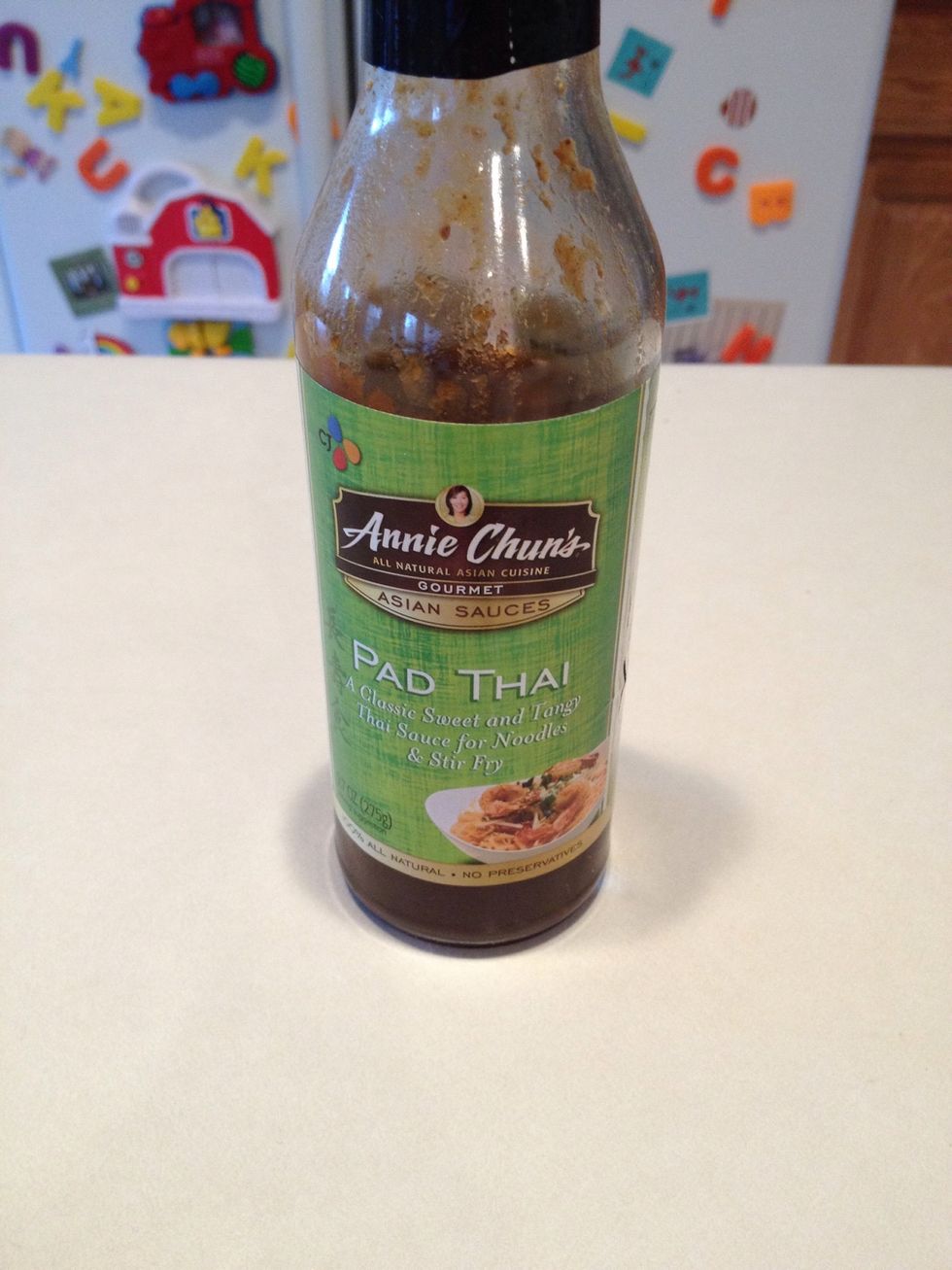 Get your Pad Thai sauce. This is my favorite brand.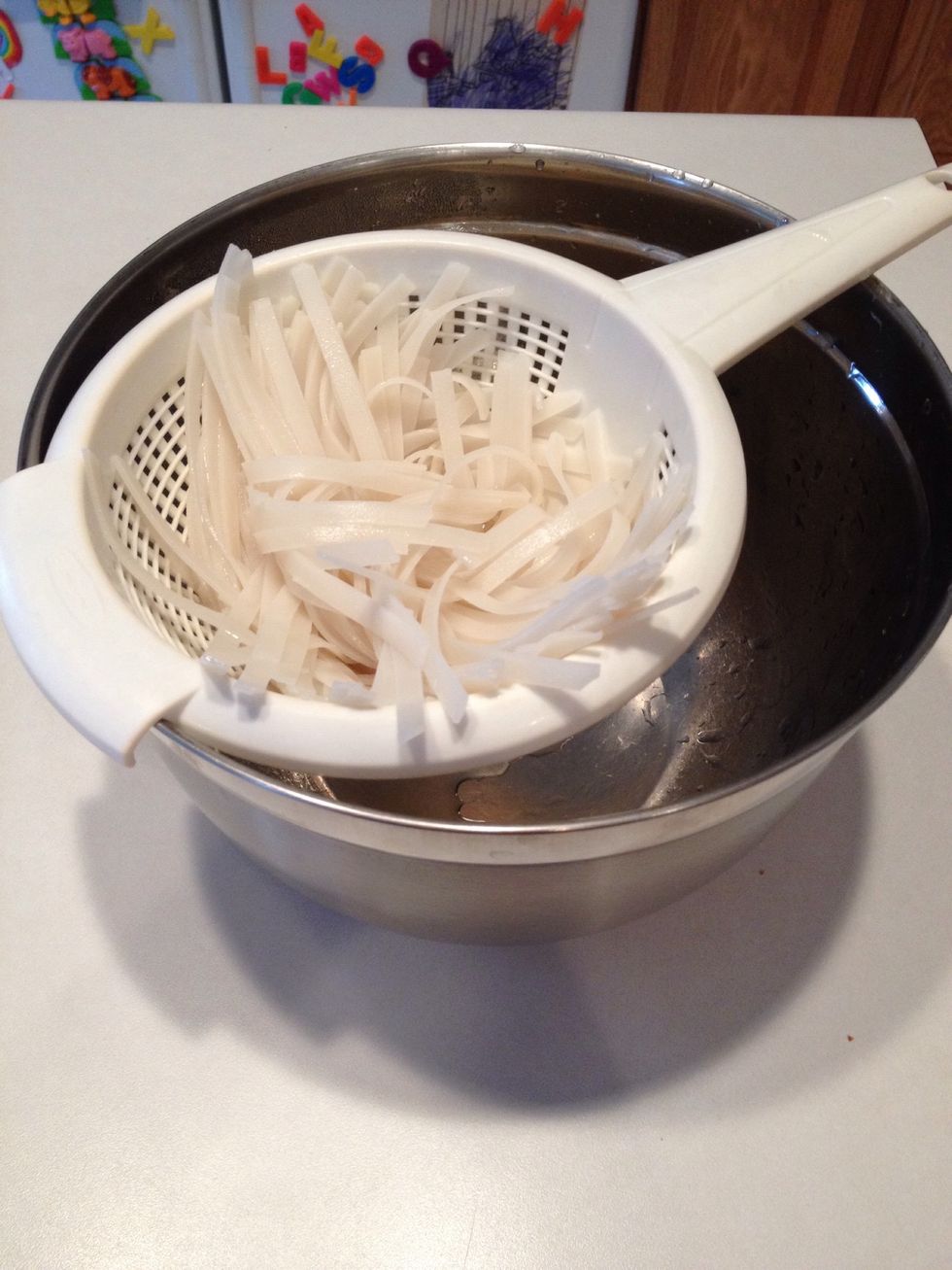 When ready, drain the water from your rice noodles.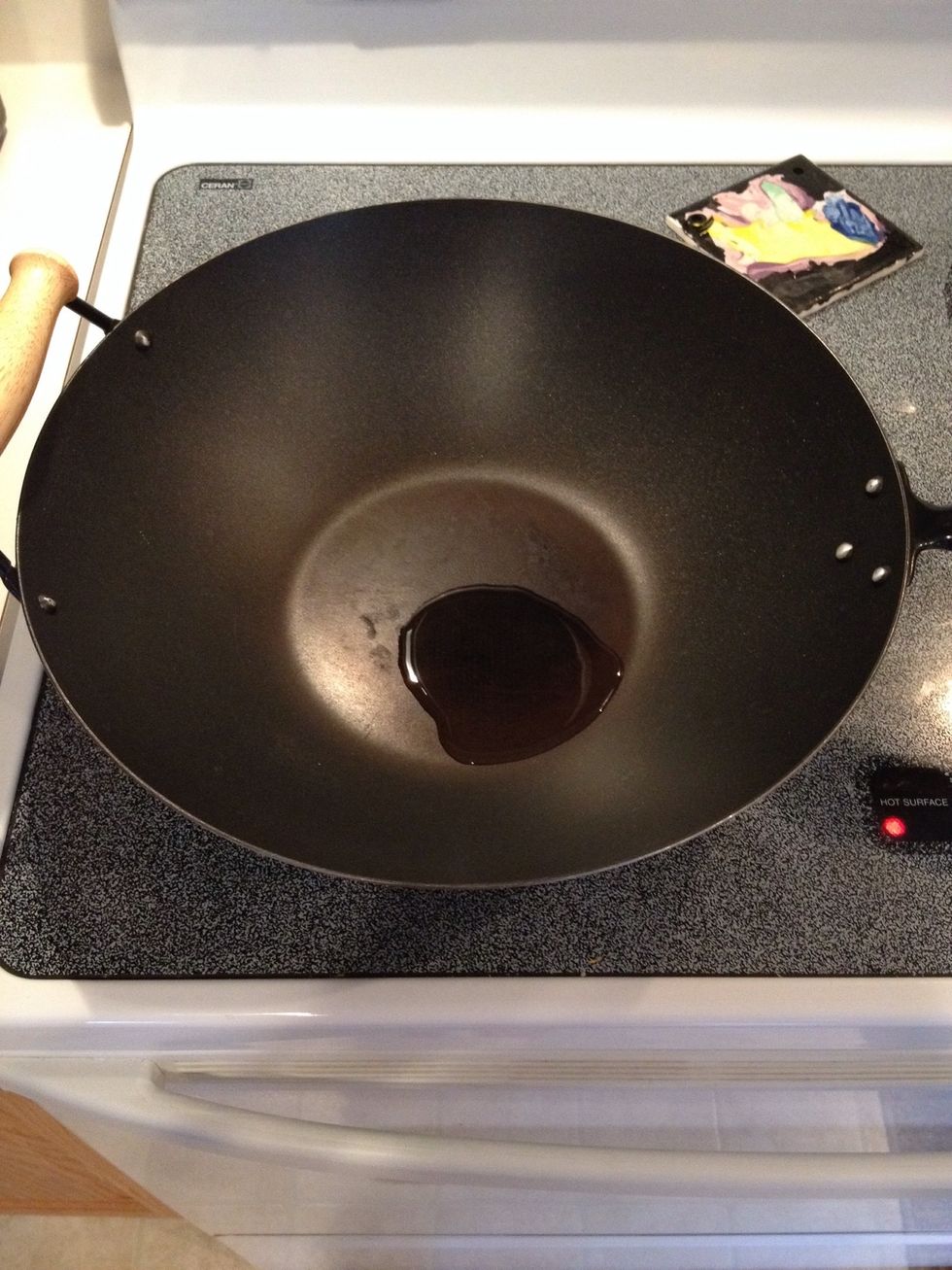 Heat 1 Tbsp oil in large pan or wok over medium high heat.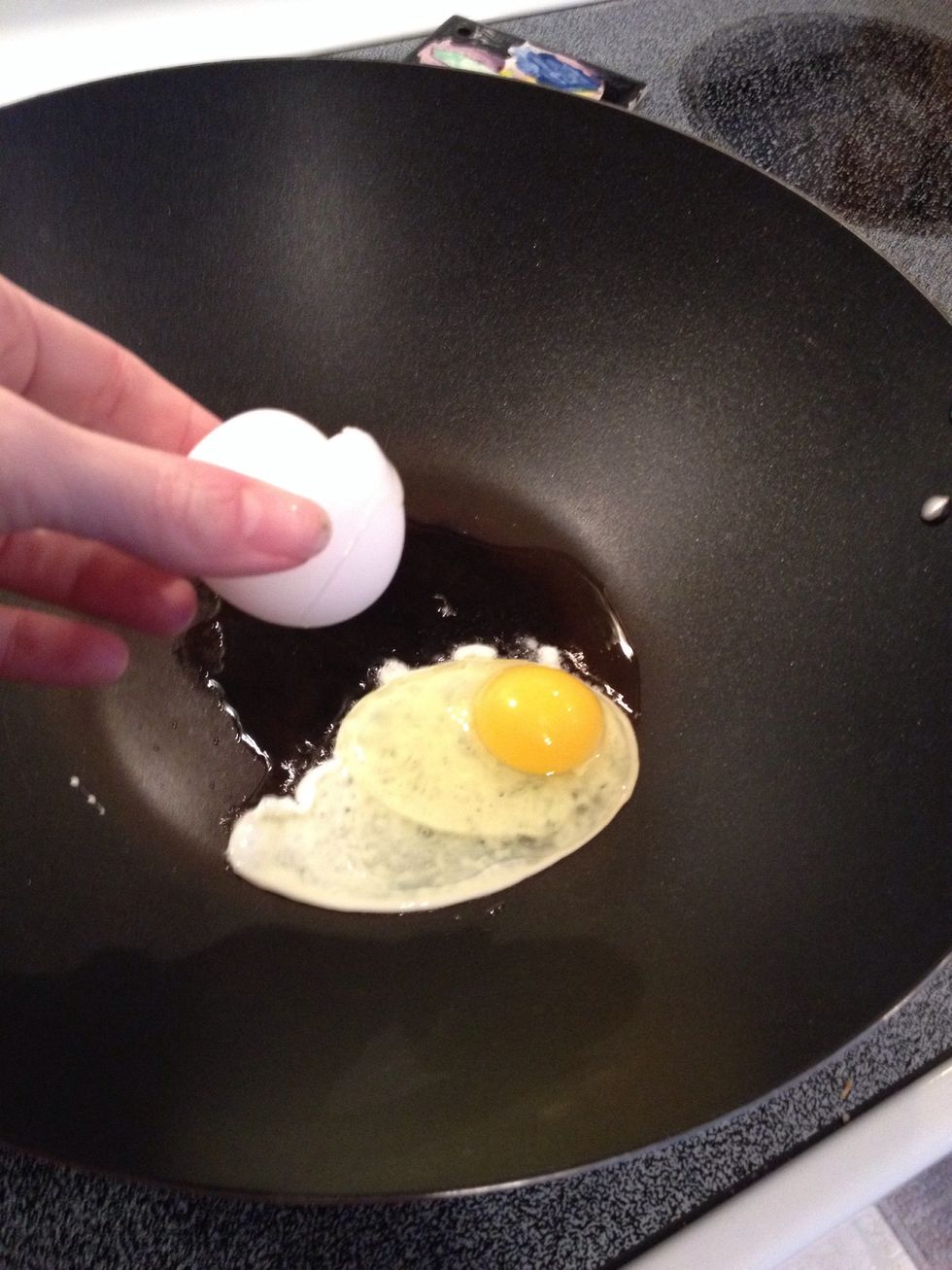 Crack an egg into the oil.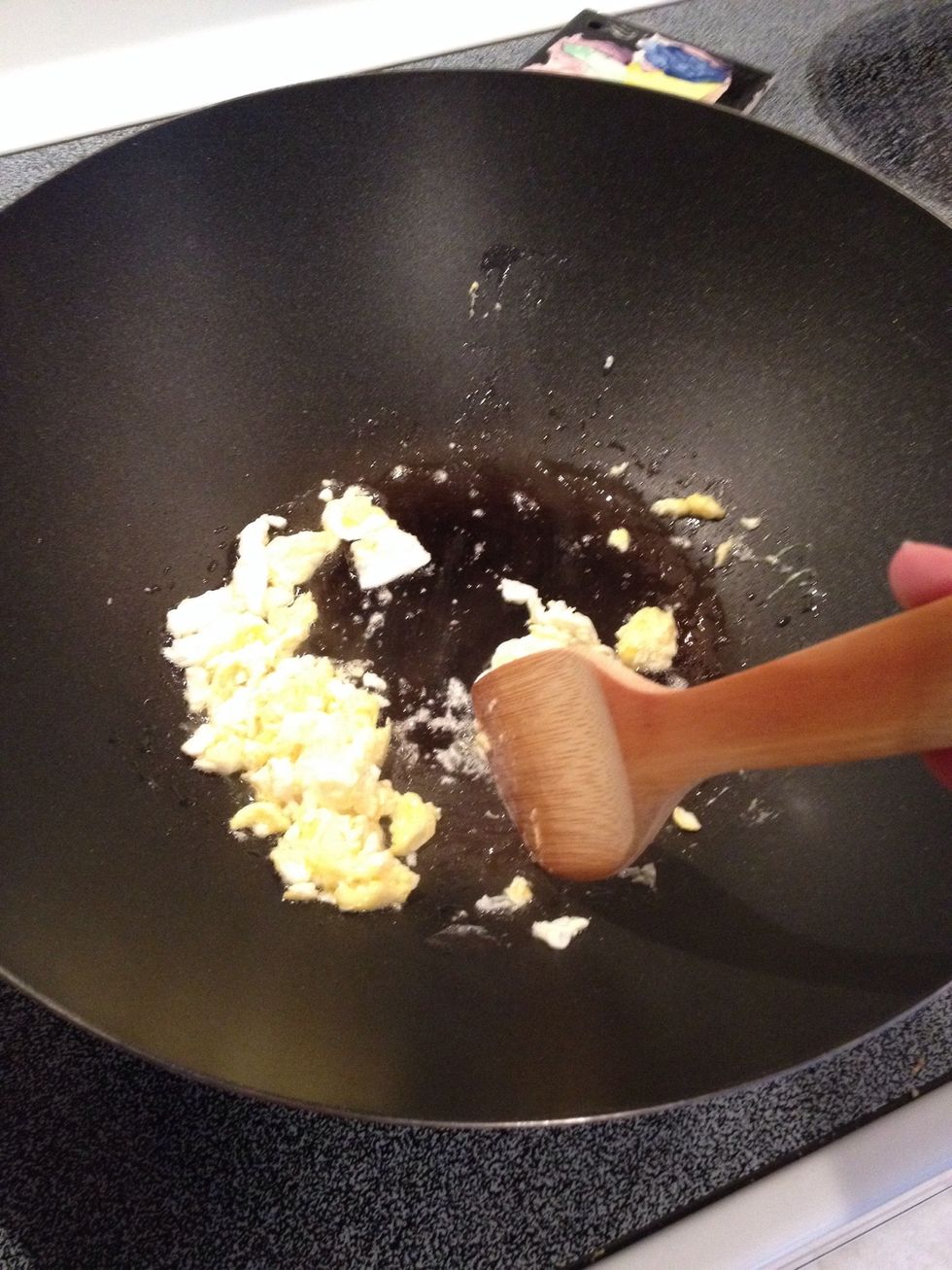 Scramble egg with oil. If you were using meat like shrimp or chicken, this would be where you would add it.
Add more oil to eggs (2 Tbsp).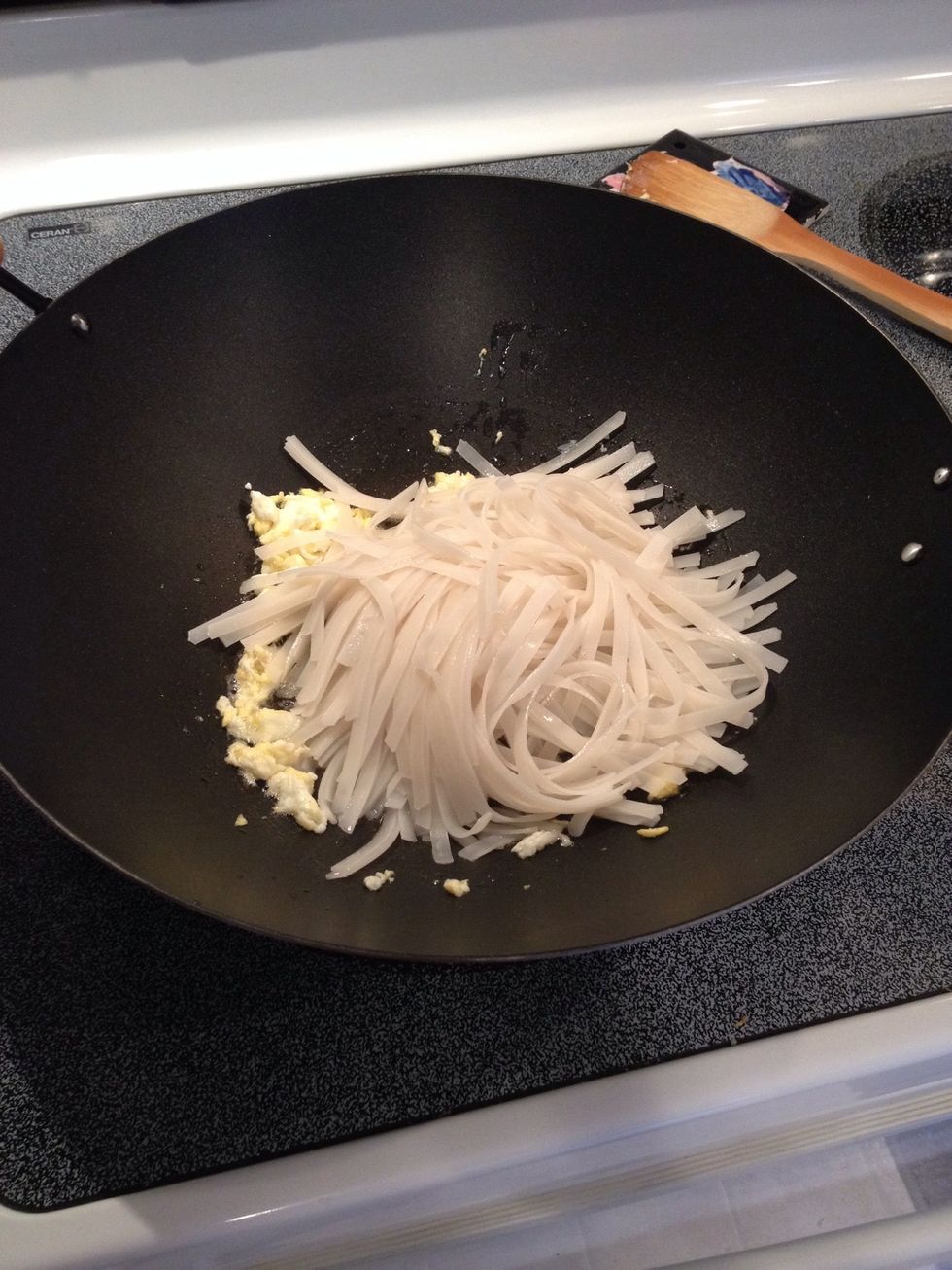 Add rice noodles.
Stir well and cook about 4-5 minutes until noodles start to shrink and become more transparent.
Add water chestnuts. Stir.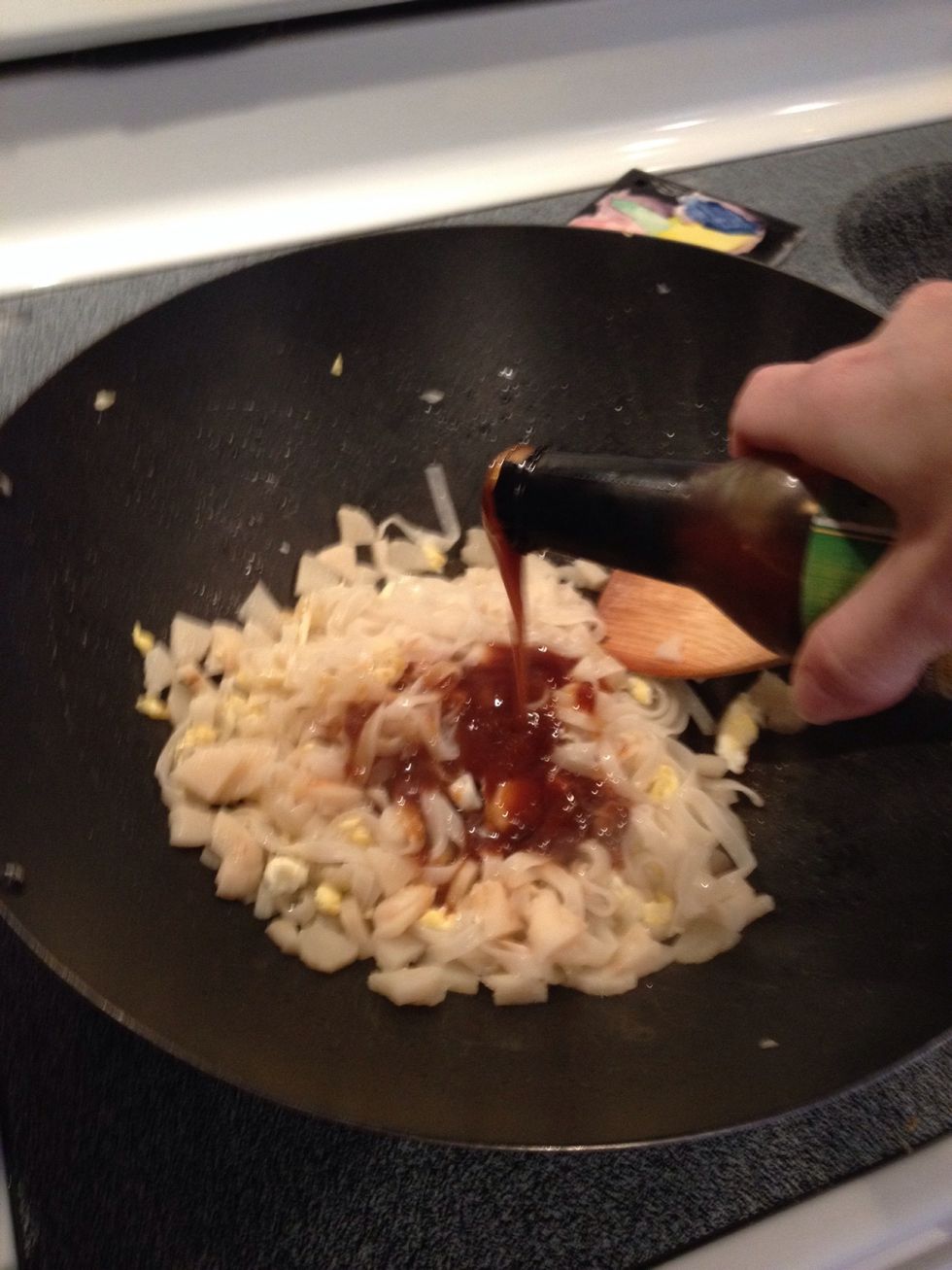 Add Pad Thai sauce. You can just pour it in from the bottle if you like, but don't drown your noodles! (Sorry for the blurry pic, it was all happening so quickly and I needed to stir the noodles!)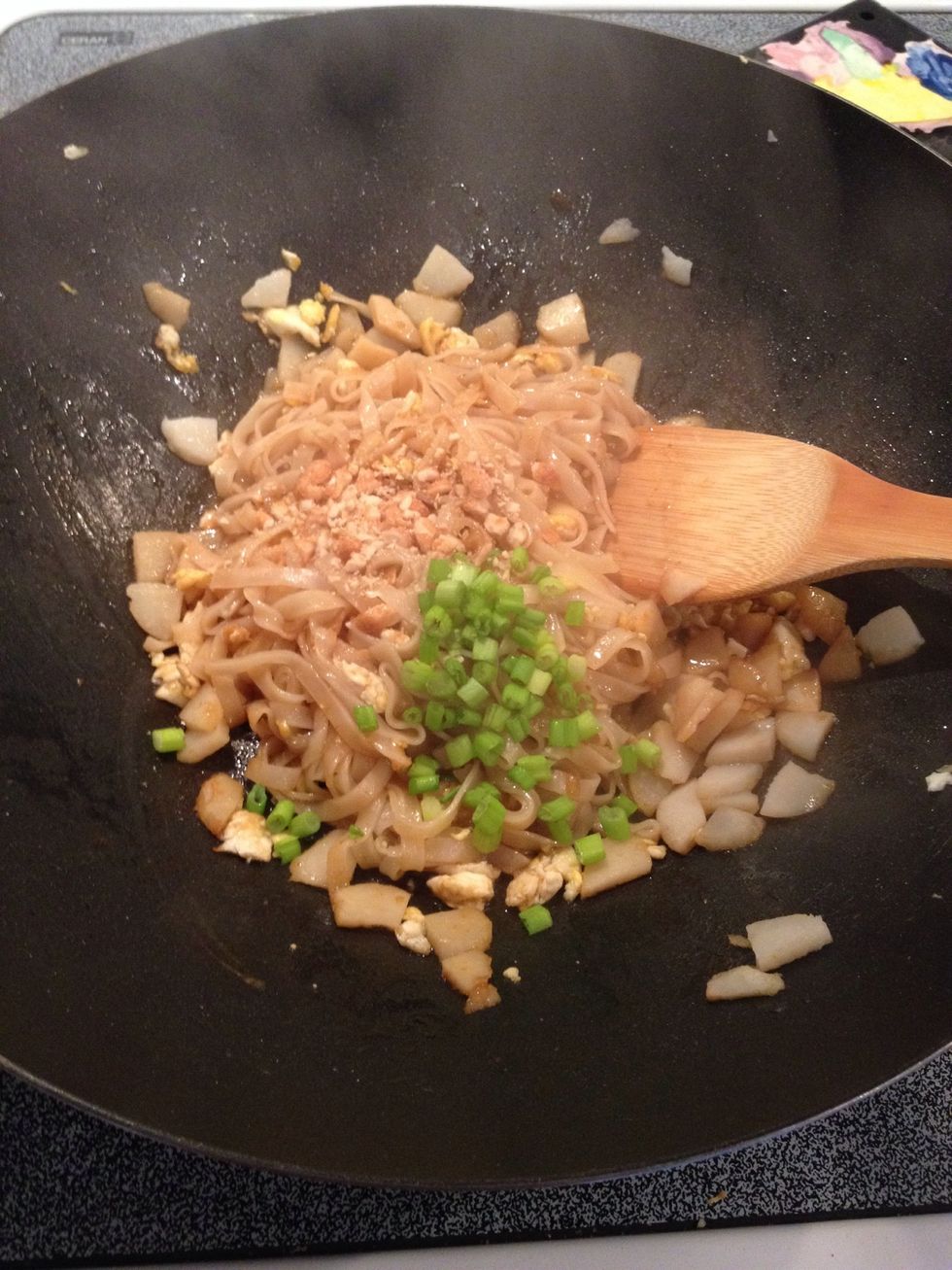 Add green onions and peanuts. Stir well and cook 1 minute until liquid is absorbed.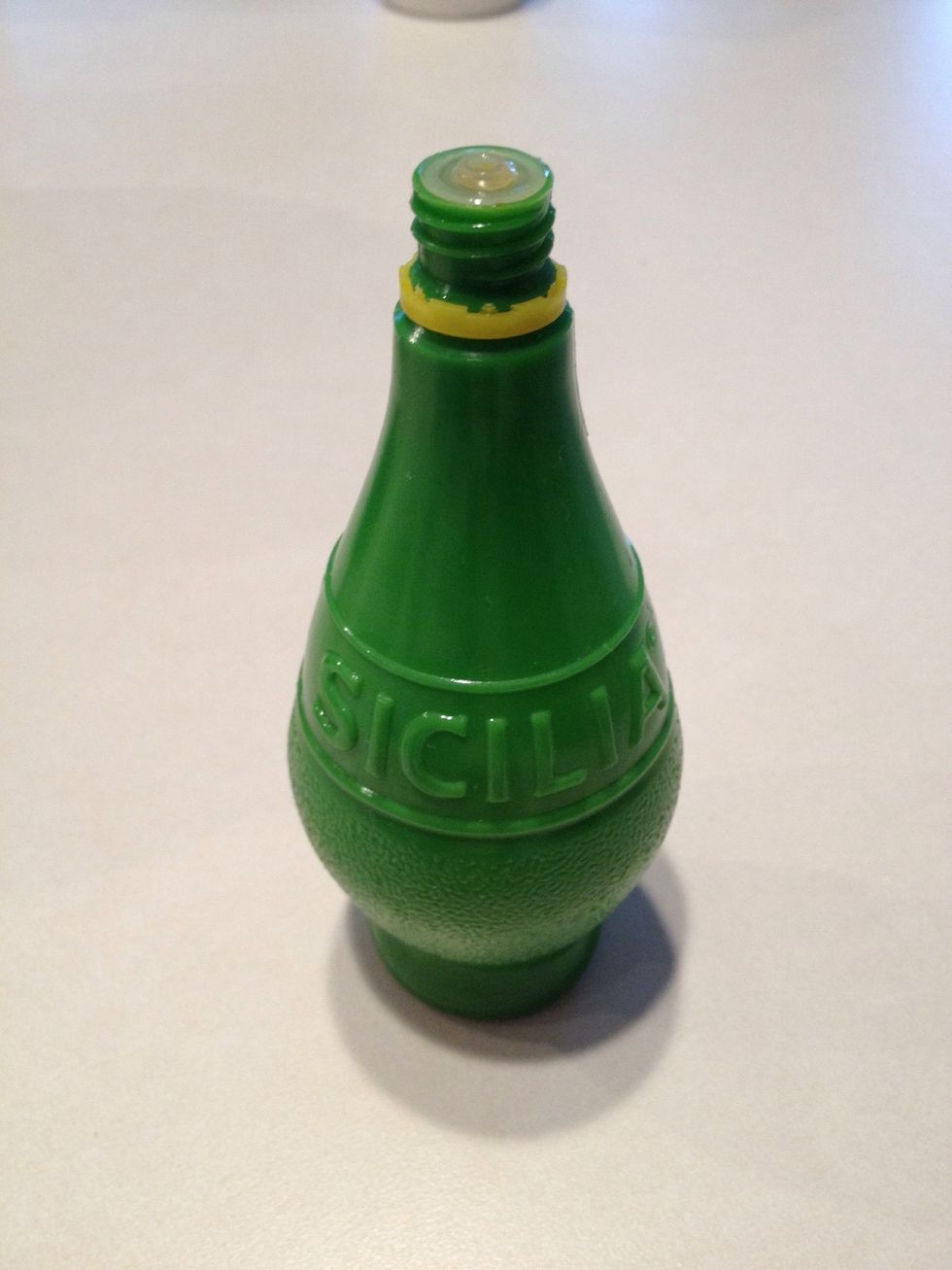 If you had all your ingredients, this is where you would pour the mixture in a bowl and garnish with cilantro, lime, and bean sprouts (none of which I had). I just added 2 shakes of lime juice.
Serve and enjoy!
1/2 Box rice noodles
3.0Tbsp Vegetable oil
Hot tap water (enough to cover noodles)
1/4c Chopped green onions
1.0 Can water chestnuts, drained and chopped
1.0 Egg
1/4c Pad Thai sauce
1/8c Peanuts, coarsely chopped