Chop up your two onions and garlic clove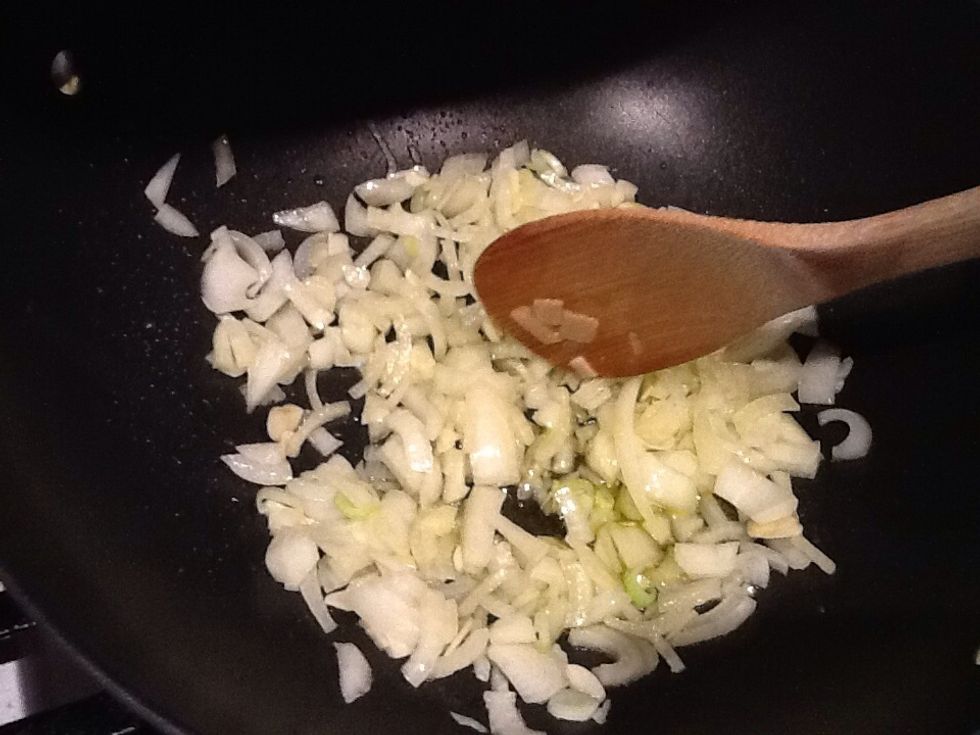 Gently sauté the onions and garlic in olive oil until they are soft.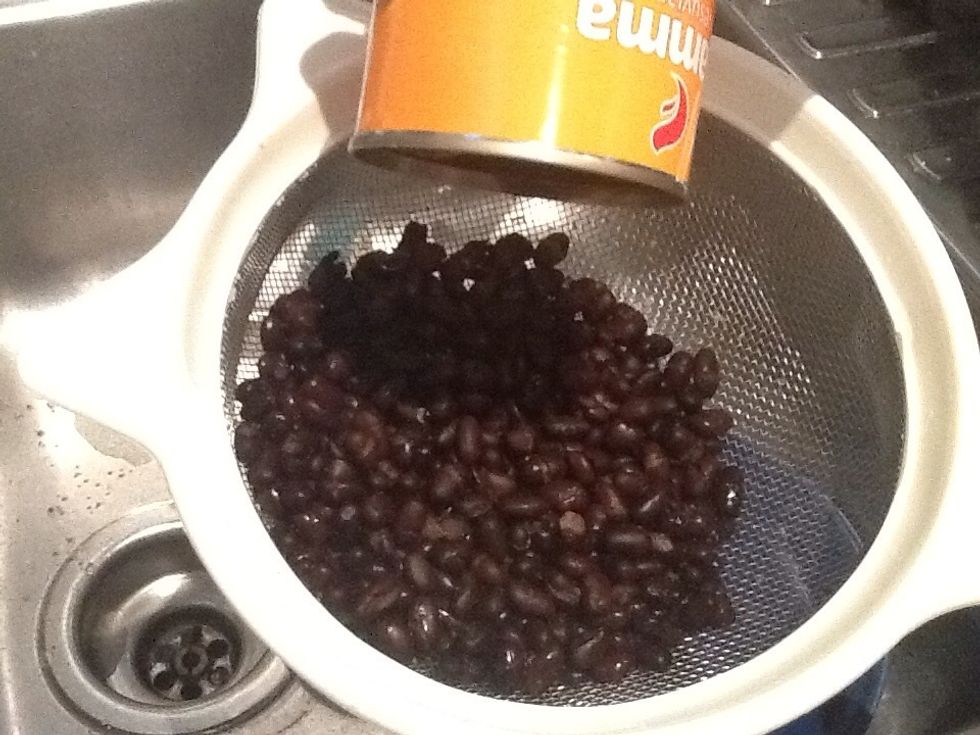 Empty the tin of black beans into a sive, then rinse and drain.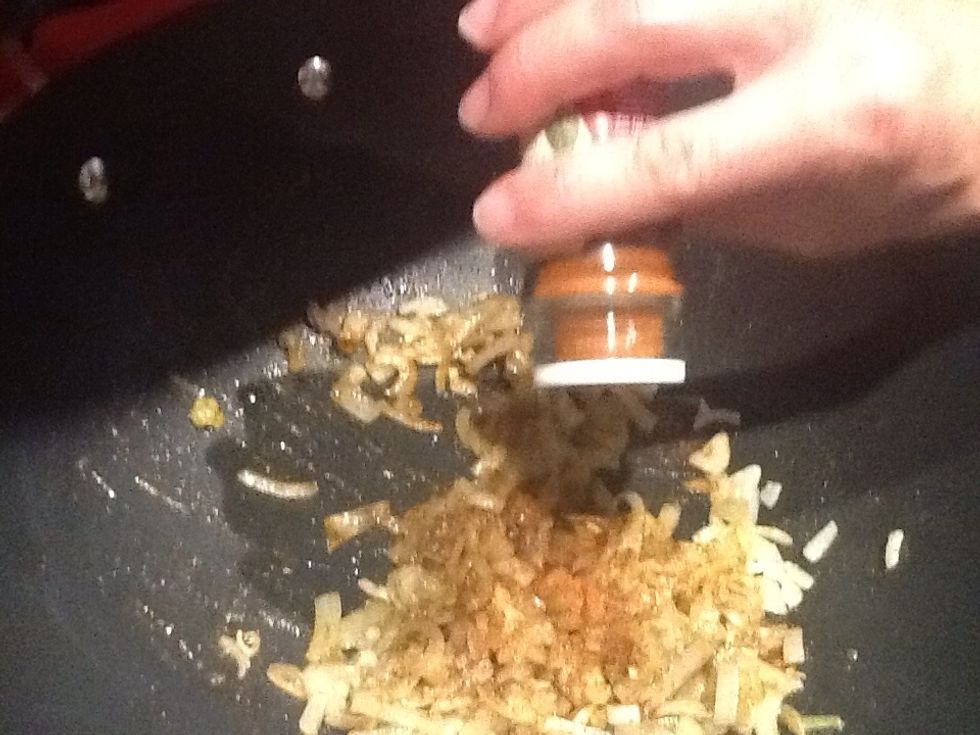 Add a heaped teaspoon of cumin and half a teaspoon of Mexican chilli powder to the onion mix. Continue to sauté
Empty the black beans into the onion mix, then add a tin of chopped tomatoes. Continue to mix.
Mix all of your onion, beans, and tomatoes, and add some salt. Continue to let it simmer for 5 minutes, and add salt and pepper.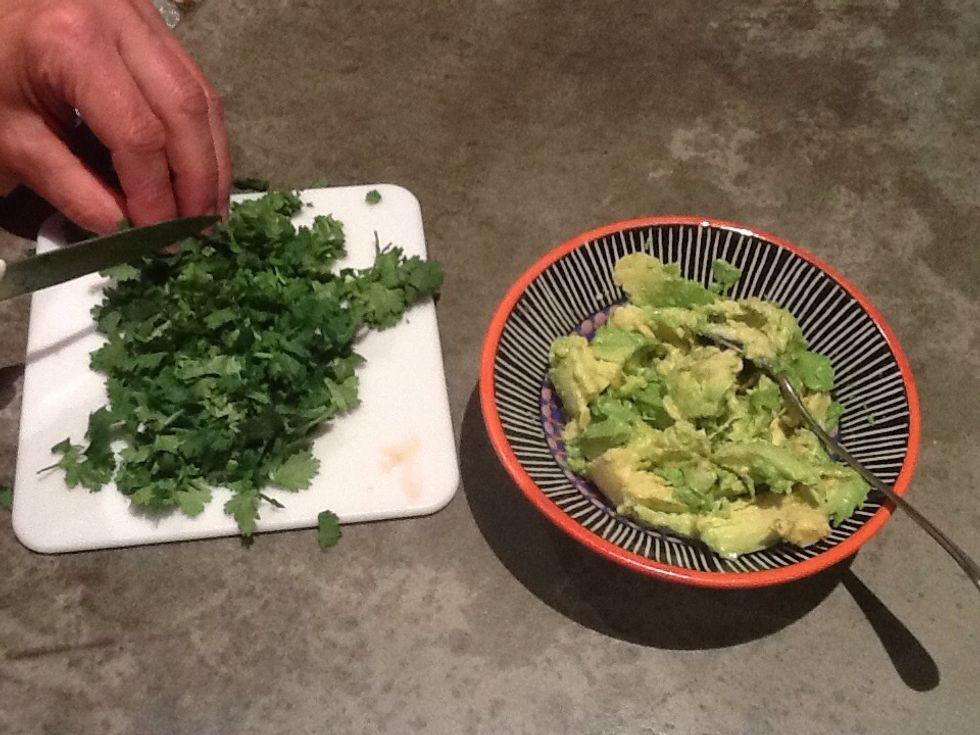 While your bean mix is simmering on the stove, mash your avocado and chop some coriander. Add them together with a squeeze of lime juice.
Here is your guacamole.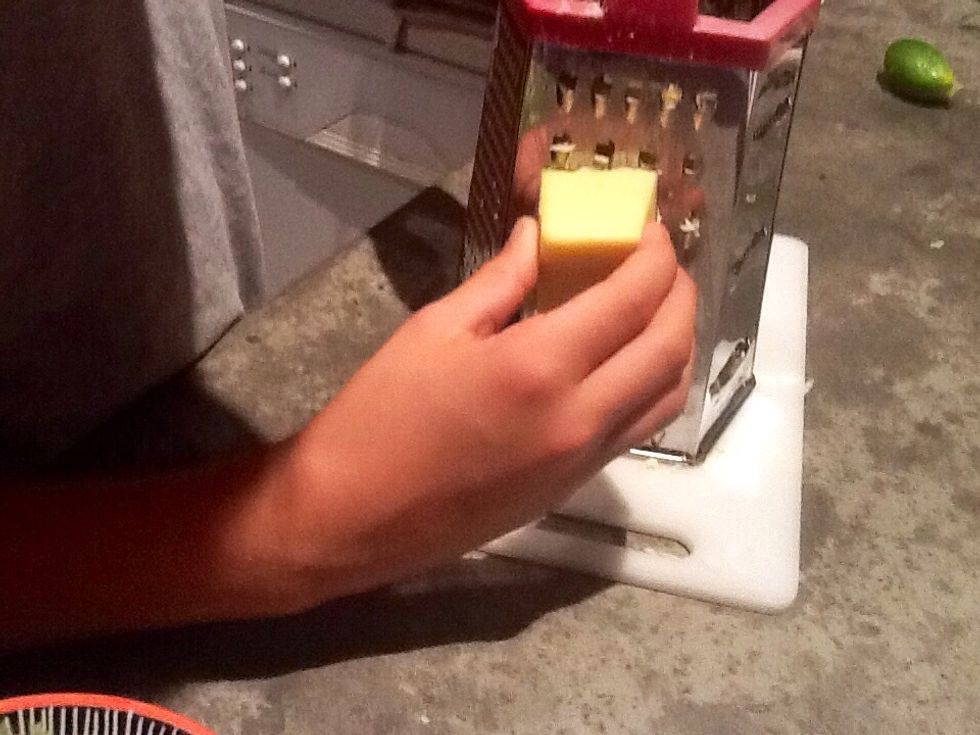 Now, grate some cheese!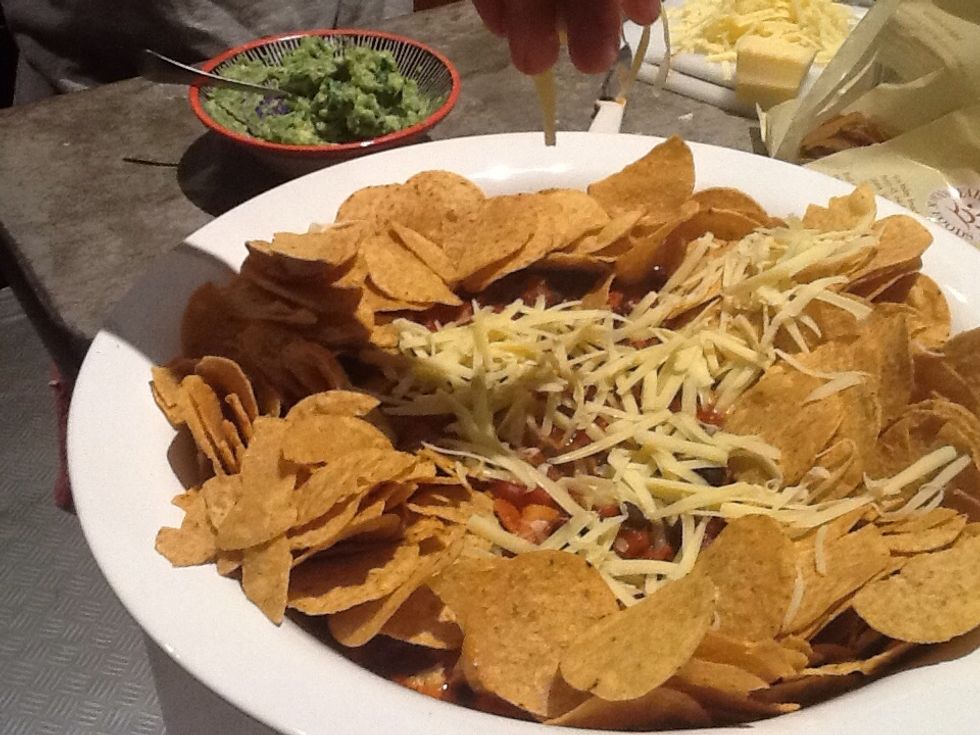 Pour your bean mix into a large bowl, then empty the chips around the edge, and put some cheese on top. You can microwave the meal for thirty seconds to melt your cheese, but it's only optional.
Empty some coriander on top, and enjoy!
1 Onion
2 cloves of Garlic
1 spring onion
1 tablespoon of olive oil
Cumin
Mexican chilli powder
1 tin of black beans
1 tin of chopped tomatoes
Salt and pepper
1 avocado
1 lime
1 bag of corn chips
Grated cheese
Fresh coriander