How to make vegetarian japchae
JapChae is a delicious Korean noodle dish. Quick to prepare with lots of veggies. You will have to go to an Asian specialty market to find the right noodles. Enjoy!!
19
I recommend preparing your vegetables first. If you're fast at chopping, you might not need to. If you are using dried Shiitake mushrooms, make sure to soak them In water for 2 hours beforehand.
Cut the carrots into matchsticks. Onion and mushrooms into thin strips. (A handful of mushrooms should do, but I like them a lot so I use a bit more.) Chop green onion into large pieces.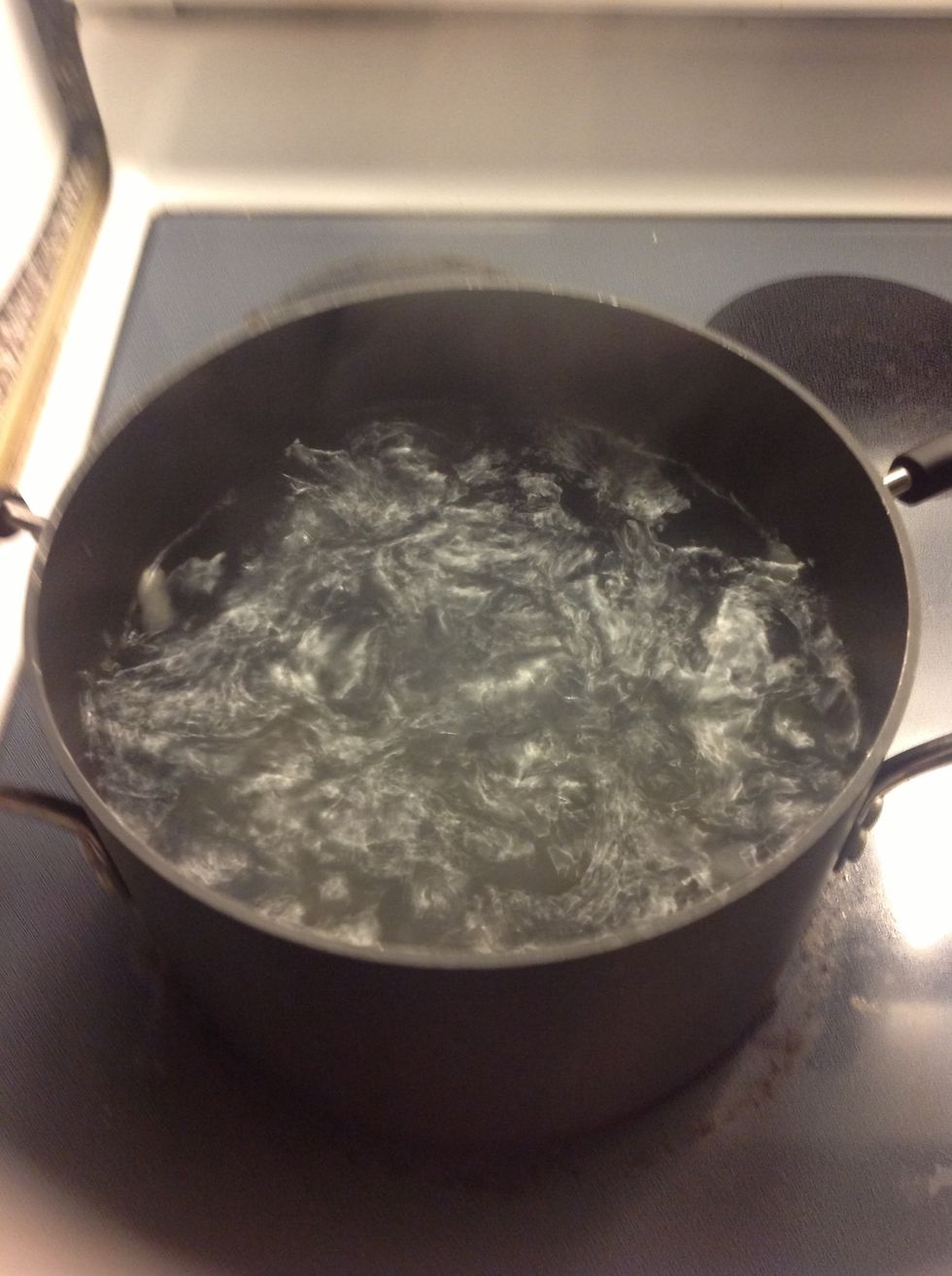 Boil noodles 2-3 minutes. Drain. Do not rinse with cold water. Refill the pot with hot water and return to a boil for the spinach.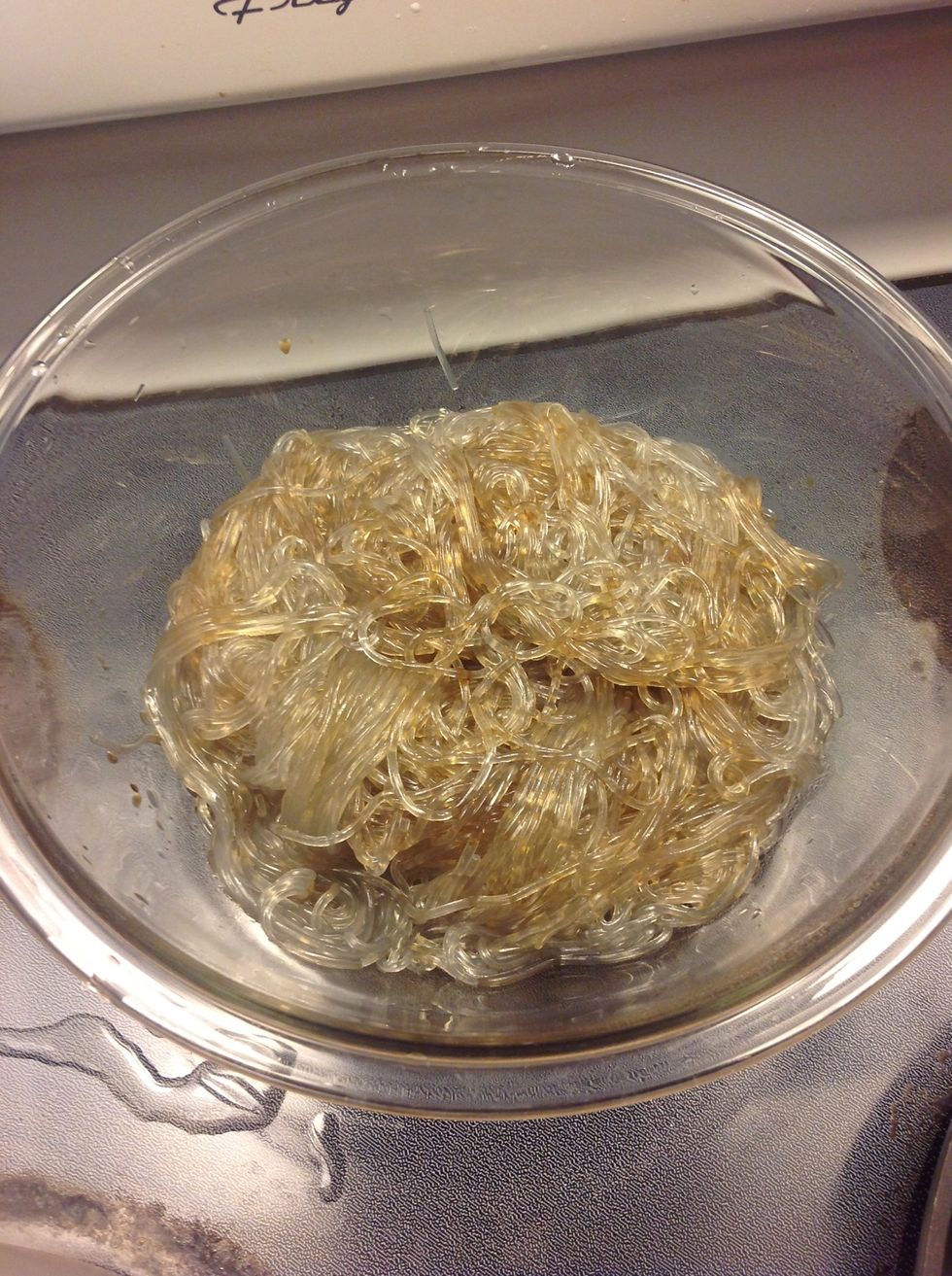 Add noodles to a LARGE bowl and drizzle with sesame oil and a bit of soy sauce to coat. Cut several times with kitchen scissors. I like to keep this covered to retain heat.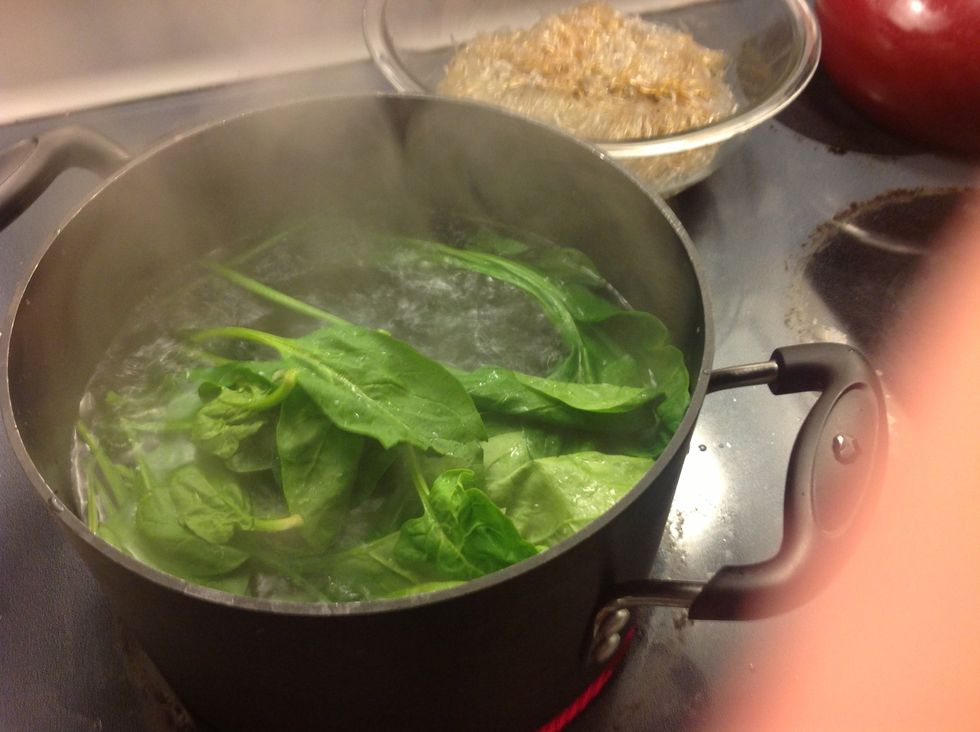 Add spinach to boiling water, Cover and blanch for 1 min. Drain. Rinse 3 times, squeeze to drain excess water. Place on a cutting board and cut a few times. Add to bowl of noodles. drizzle sesame oil.
Heat skillet, add a little olive oil and Sauté carrots for 1 minute. Add to bowl with noodles and spinach.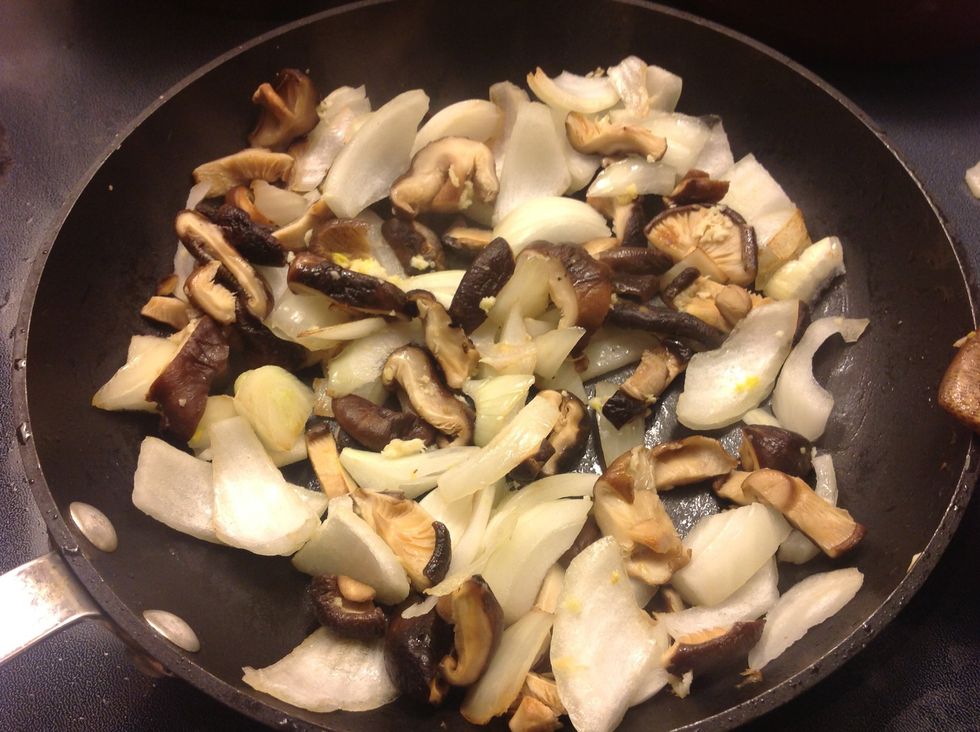 Add olive oil to same skillet, add mushrooms, onion, minced garlic, a little soy sauce, 1 teaspoon sugar and sauté for 1-2 minutes. Add to noodle bowl.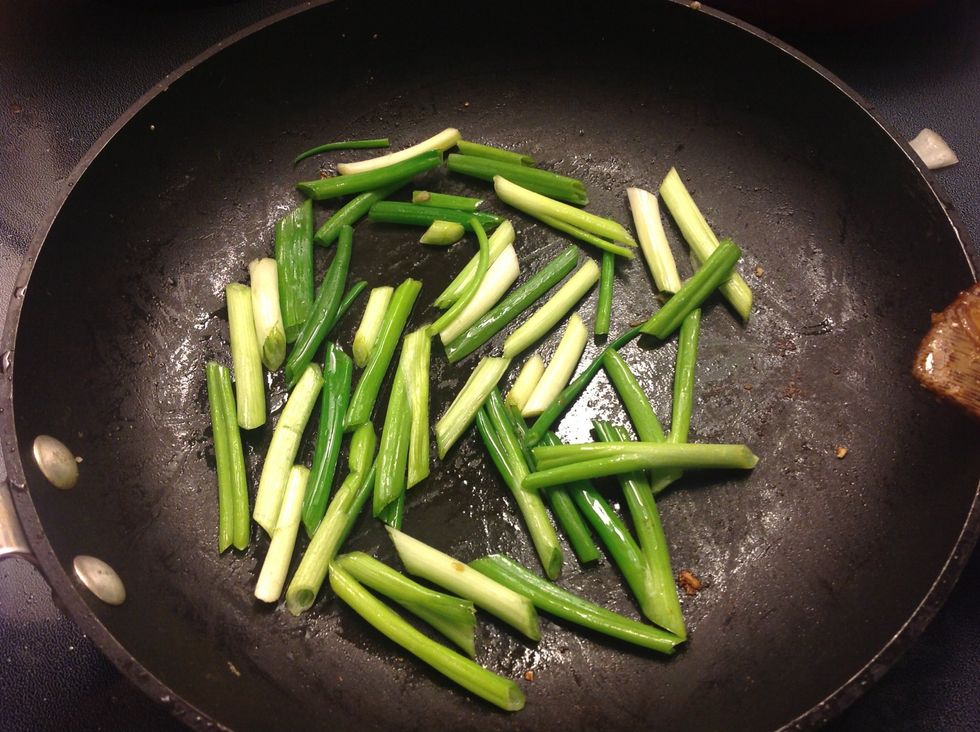 Lastly sauté green onion in a little olive oil for 1 minute, then add to noodle bowl.
You should now have noodles covered in all the veggies.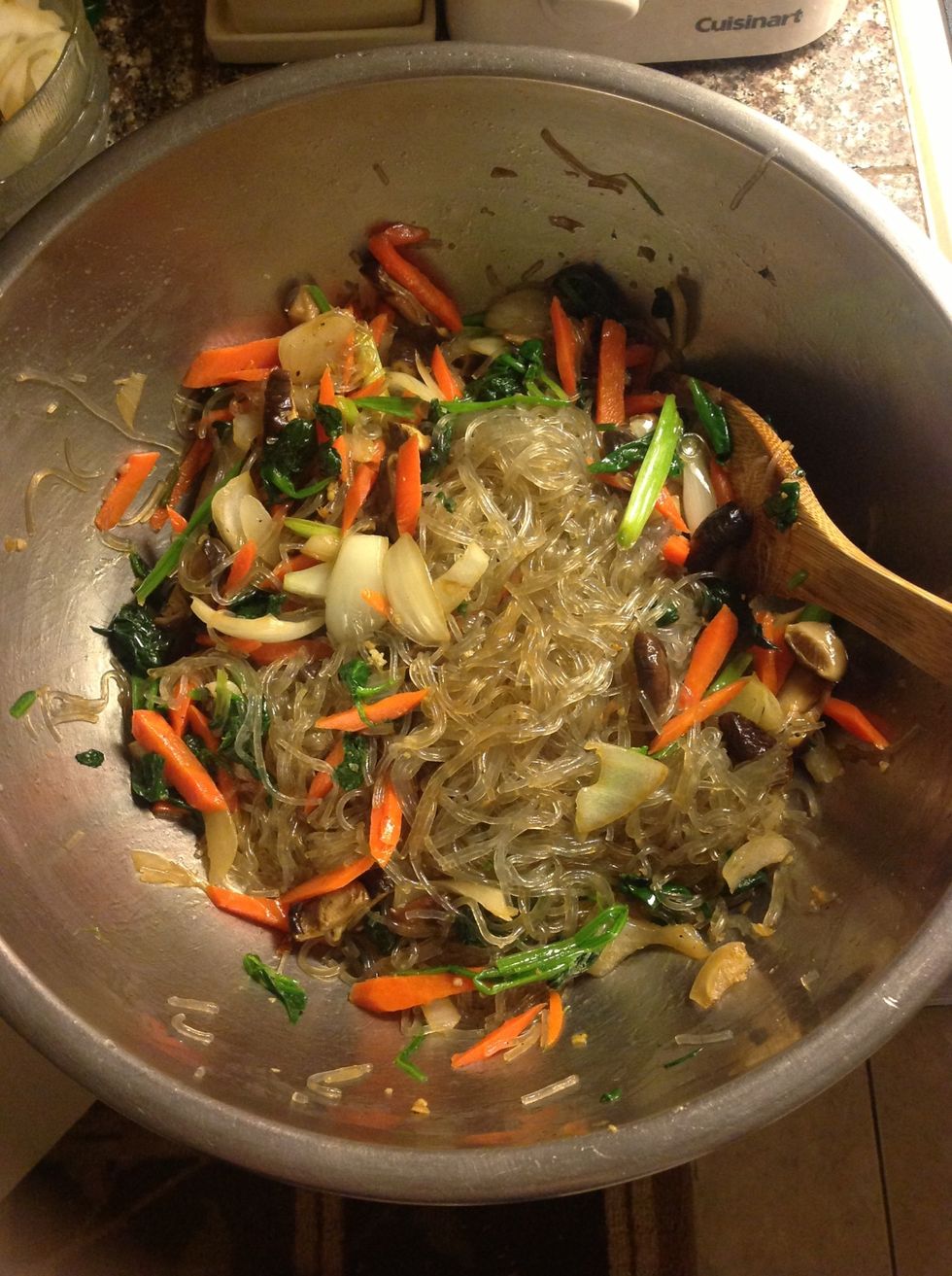 Add 3 tablespoons sugar, sesame oil and pepper to taste. Mix well and enjoy!! You can garnish with sesame seeds if you have them.
Finished JapChae!
1.0lb Sweet potato starch vermicelli
1.0bnch Spinach
2.0 Carrots
1.0 Onion
Shiitake mushrooms
3.0 Garlic cloves
4.0 Green onions
Olive oil
Soy sauce
Sugar
Sesame oil