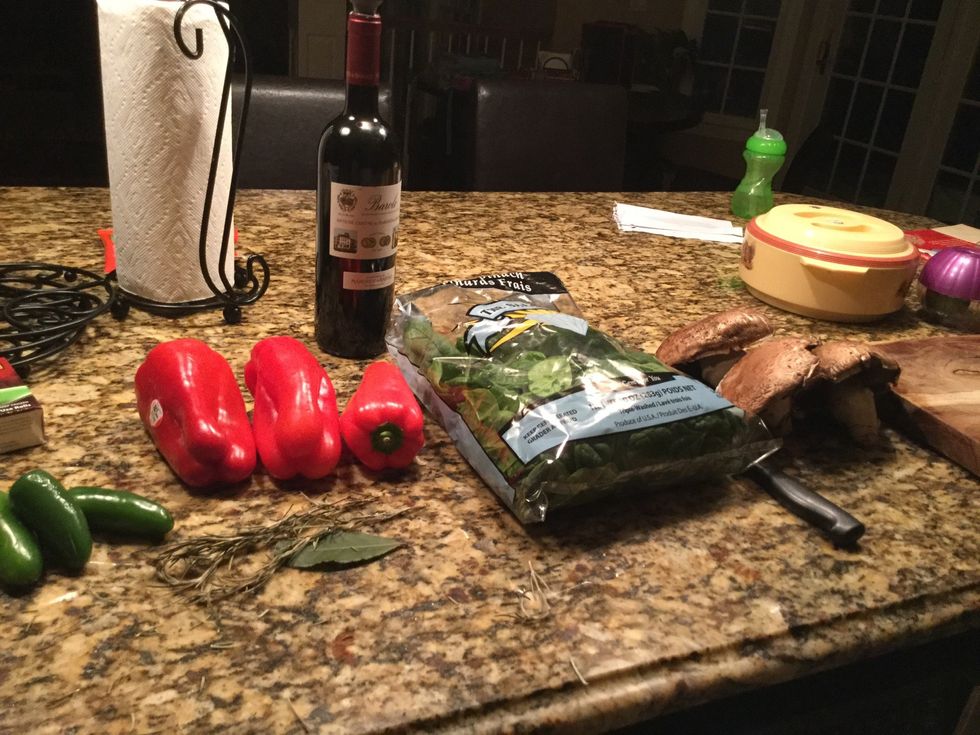 Ignore the sipping cup in the back ;-)
Cut the garlic into small piece, as well as the Rosemary and some onion
The most important step---pour a glass of red for yourself
Sauté the onion, garlic, rosemary and bay leaf in olive oil. Till onion turns translucent
Reduce with some red wine until most of it is gone
Notice the change in color --- make sure to burn the alcohol away
Add tomato paste and water. Simmer on low heat for 45 minutes. Personally I only use San Marzano
Add a pinch of sea salt and black pepper
Now the little secret my grad school roommate's Italian grandmother told me----add a teaspoon of honey. Simmer for 45 minutes. Meanwhile start on the vegetables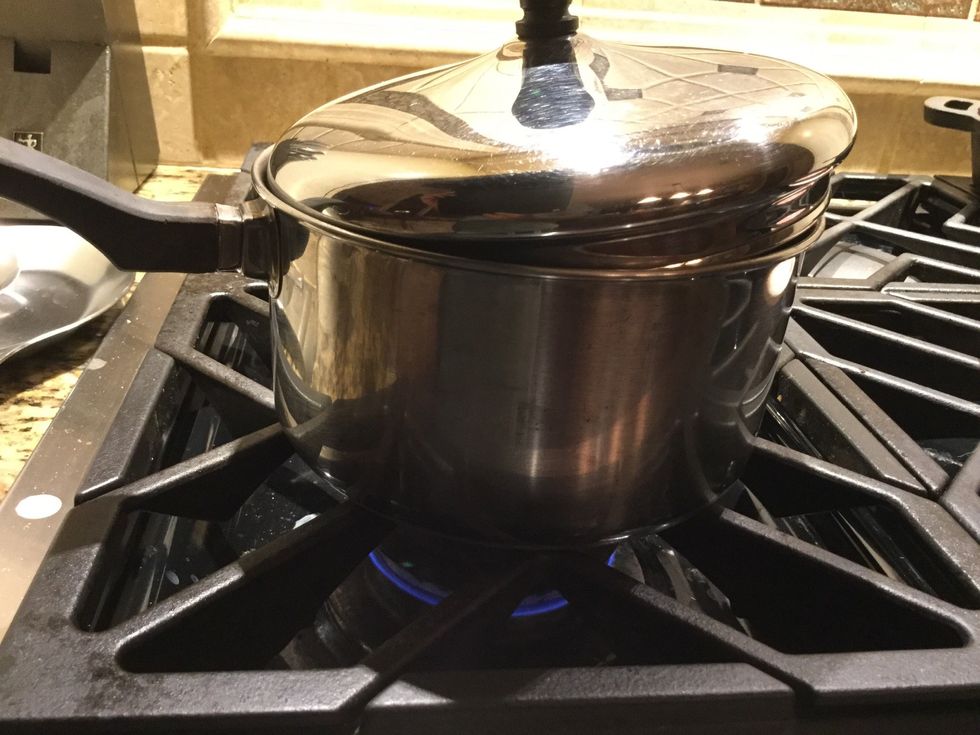 Low heat. Slow cook
Before starting the vegetables, pour one more Barolo! I always cook better when I'm reasonably "jovial"
Cut the veggies julienne (onions, red pepper, mushroom)
Sauté the peppers and onion first in a spoon of olive oil
Next, sauté the portobellos
I like to reduce mushrooms in red wine, once they're sautéed...brings out the earthy flavor more
Next sauté the baby spinach
Now we'll start on the fillo dough
Rollout the dough and mix the egg. You'll use the egg to seal the layers of fillo
Add a few layers of fillo, using the egg to make it stick
For each layer, add a thin layer of your veggies and goat cheese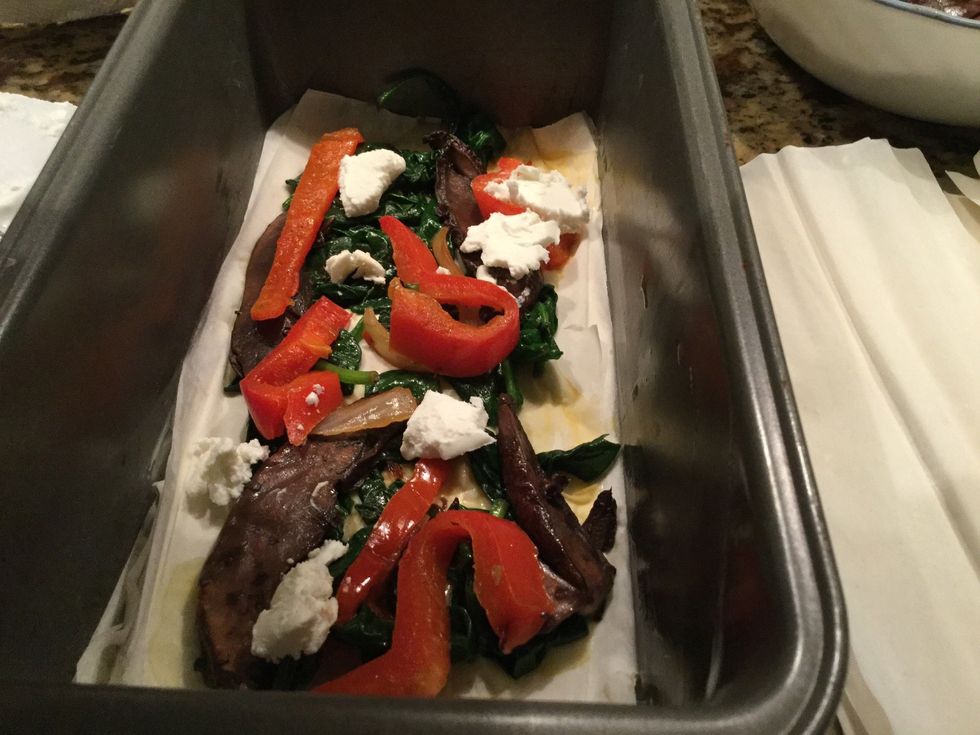 Remember to brush egg on each layer to make the fillo stick
After layers are complete---spread a bit of butter on top, will help with browning. Set in the oven then for 25 min, 375 degrees
While waiting...feel free to help yourself to another Barolo
Taste the sauce---shouldn't be acidic tangy, but flavorful. Add more salt or pepper if necessary. Let it simmer gently till Wellington is done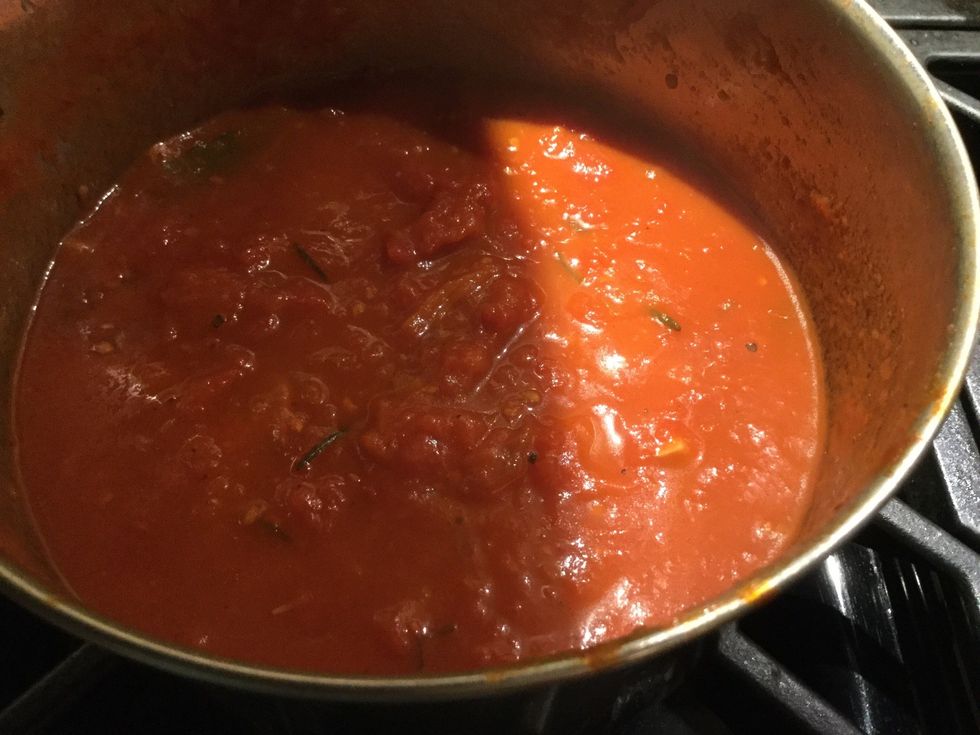 Notice the huge difference in level from when we started
Should come out flaky and crispy on the outside.
Cut a slice and pour some of the sauce over it
Red peppers
Sweet onion
Spicy pepper (optional)
Garlic
Portobello mushrooms
Baby spinach
Olive oil
Sea salt
Black pepper
Fillo dough
Goat cheese
Red wine
Rosemary
Bay leaf
Egg
Tomato paste
Basking Ridge, New Jersey