How to make vegetable torte
This is 100% vegetables. No gluten and no guilt. It makes a big impression at the table and tastes amazing. The optional balsamic reduction "icing" is over the top.
12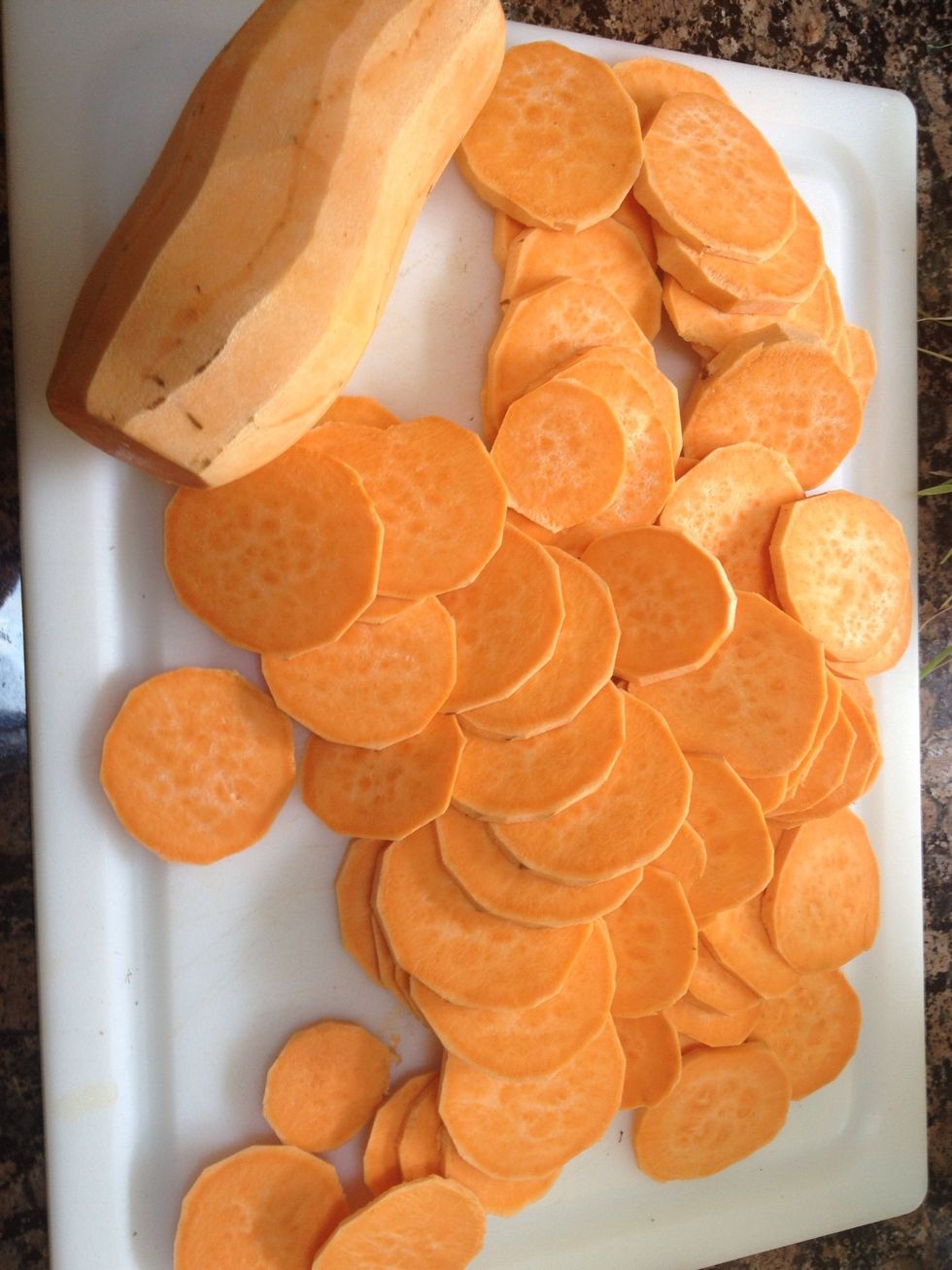 The "crust" of the torte is made of yam chips. Peel the yams and then cut uniform slices very thinly.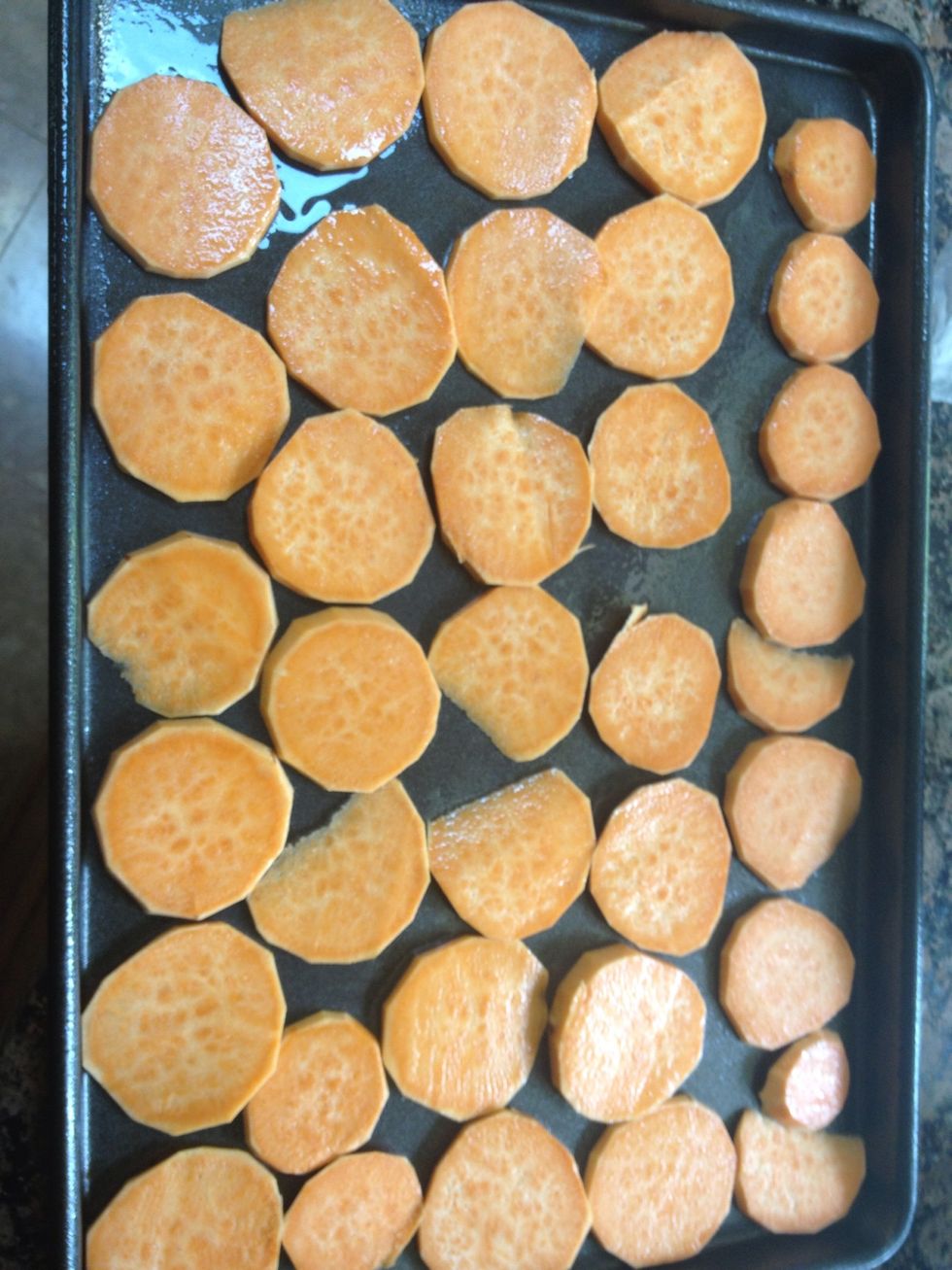 Place chips on a baking sheet that has been lightly oiled with olive oil. Drizzle more olive oil over. Bake in 400 deg. oven 20-30 minutes, flipping once mid-way , until chips are crispy on the edges.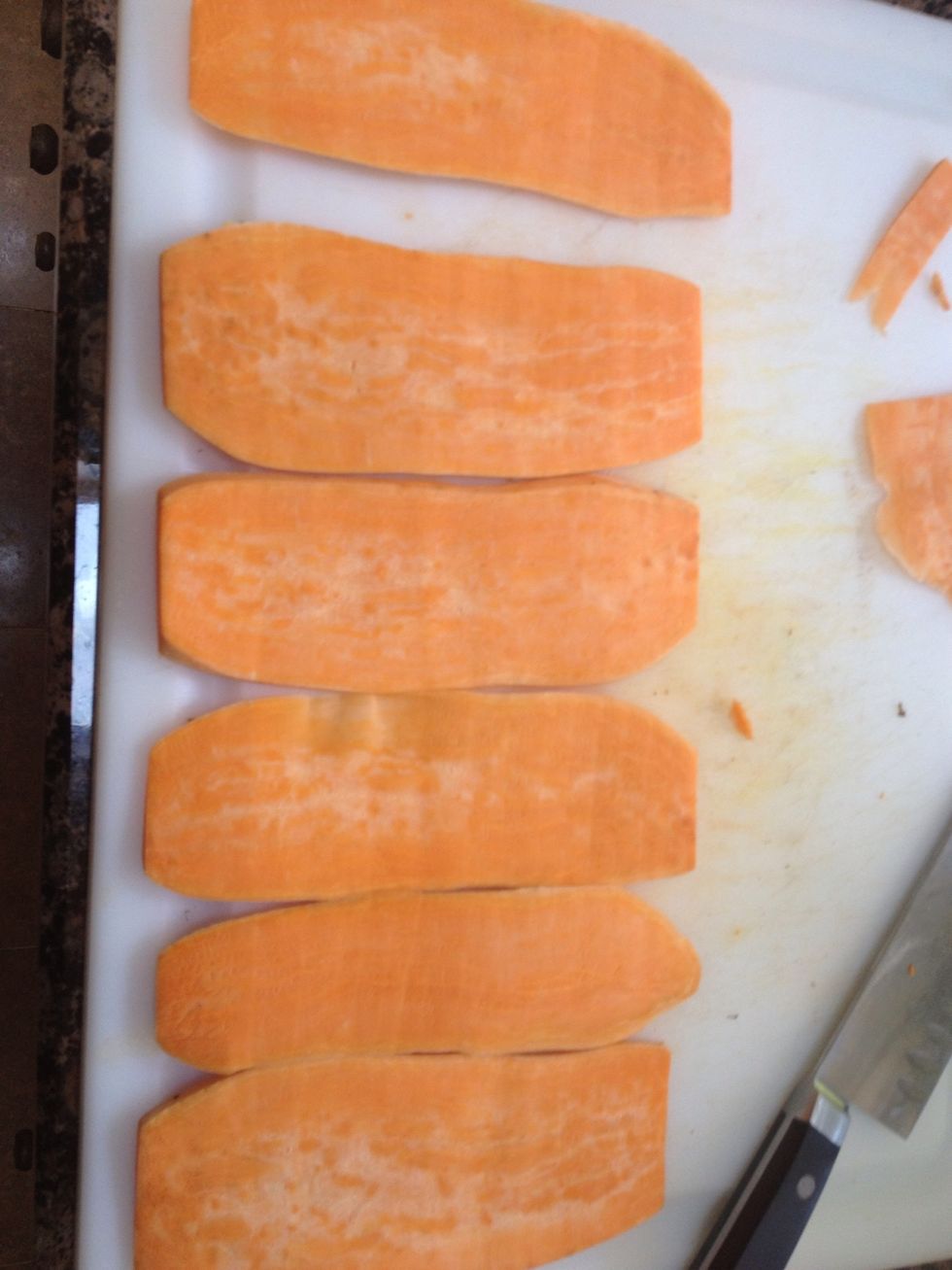 Take one yam and cut very carefully strips lengthwise. The thinner, the better. This will become the outer "crust".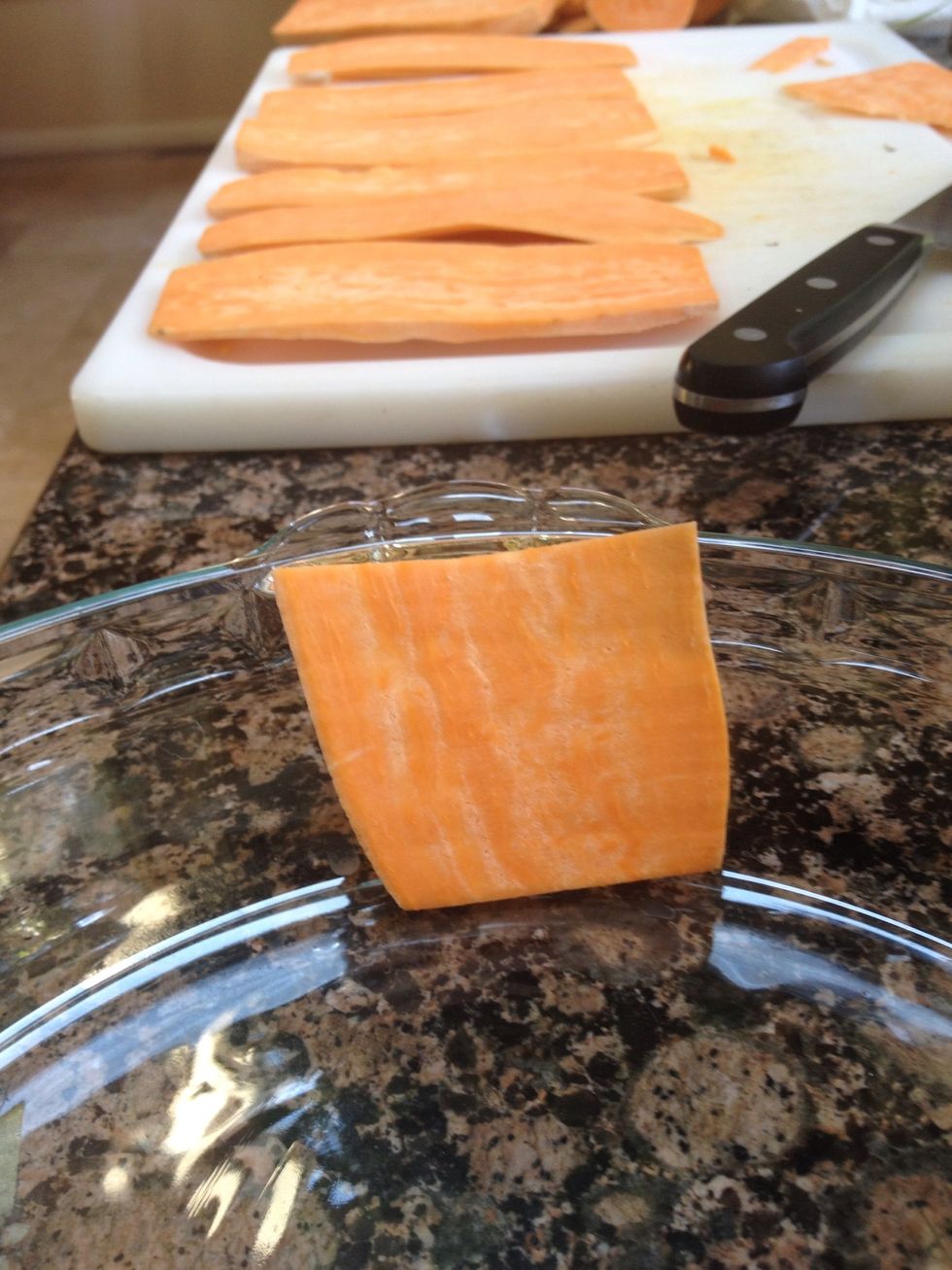 Cut the yam strips so they are just high enough to come to top of your pie dish.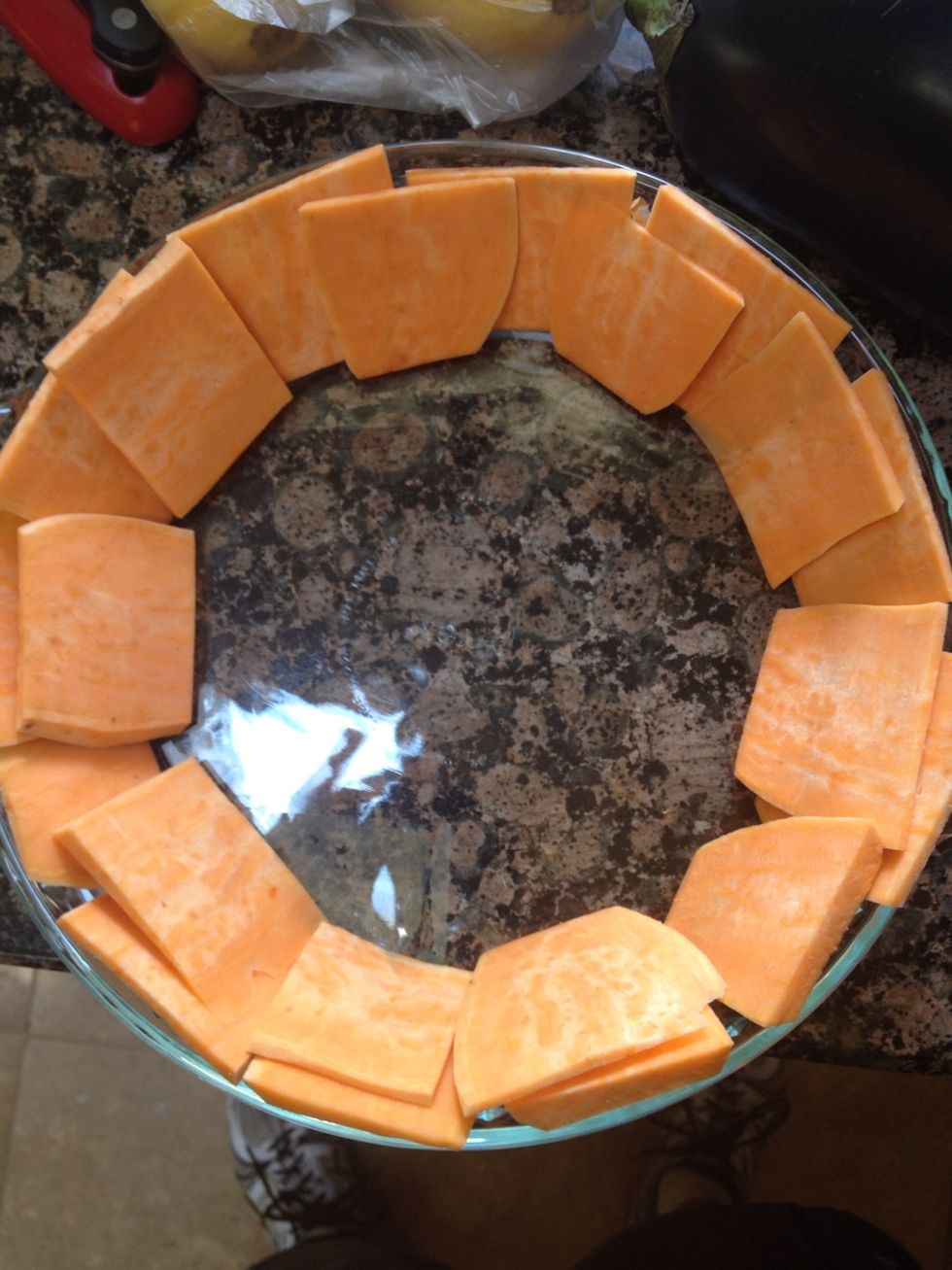 Cut enough think strips to make a layer all the way around the pie crust and then a second layer to cover the seams.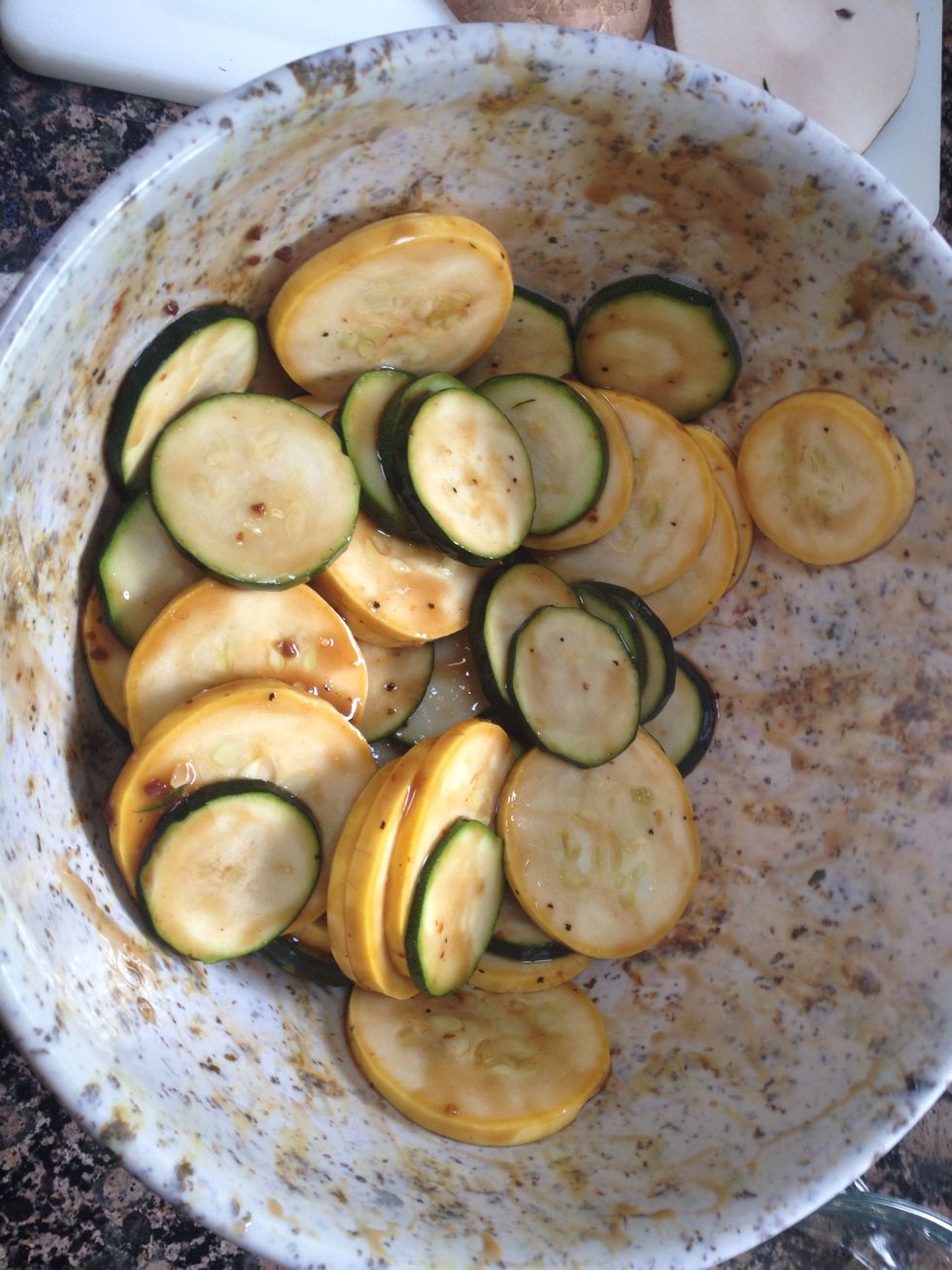 Cut all other vegetables and cover with balsamic vinaigrette and mix well. Let marinade in refrigerator for at least 1 hour. This adds flavor to the vegetables when they roast.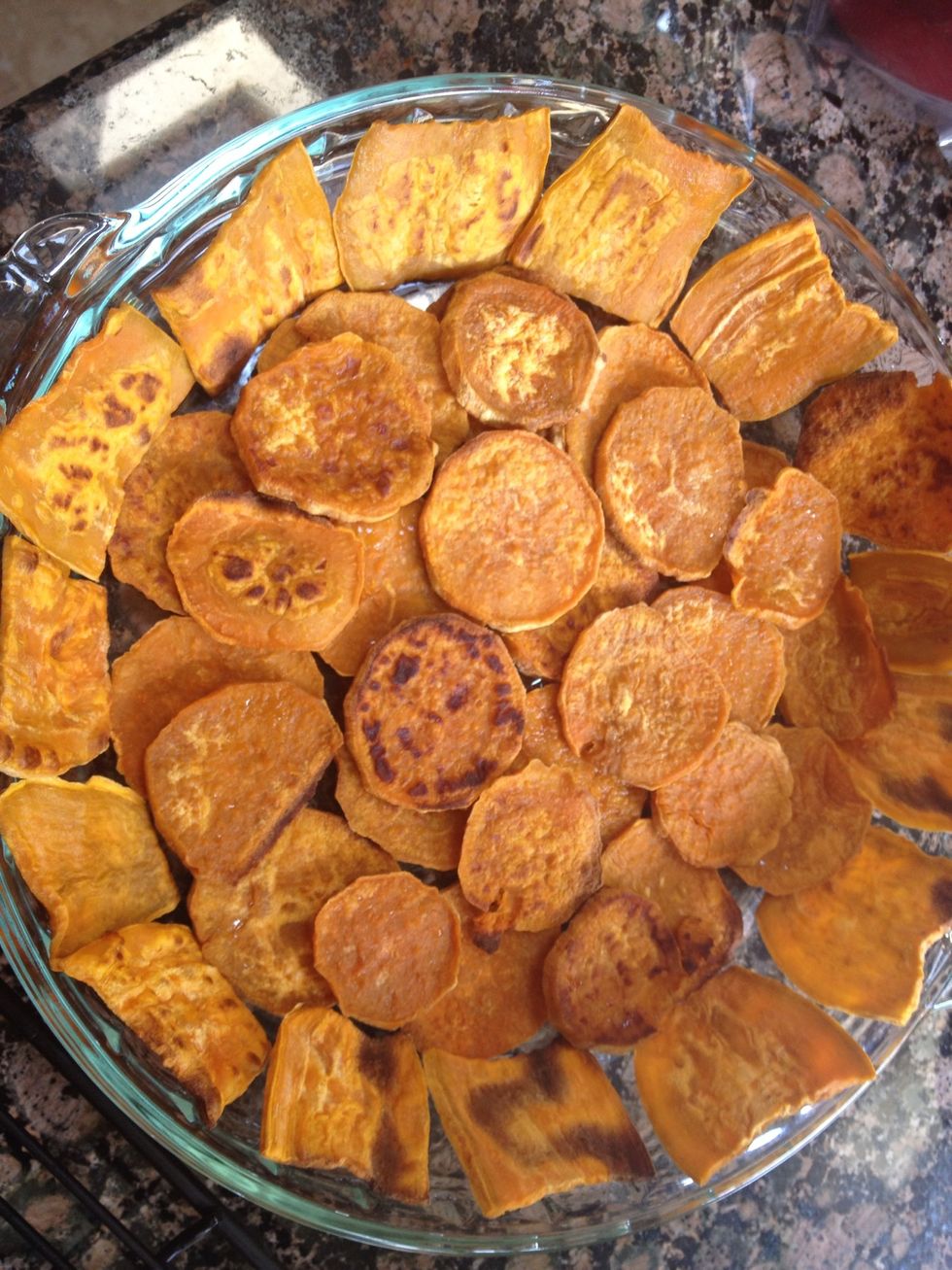 Remove the chips from the oven and let cool on a wire rack. Then arrange to cover the bottom of the pan and to go all the way around the perimeter.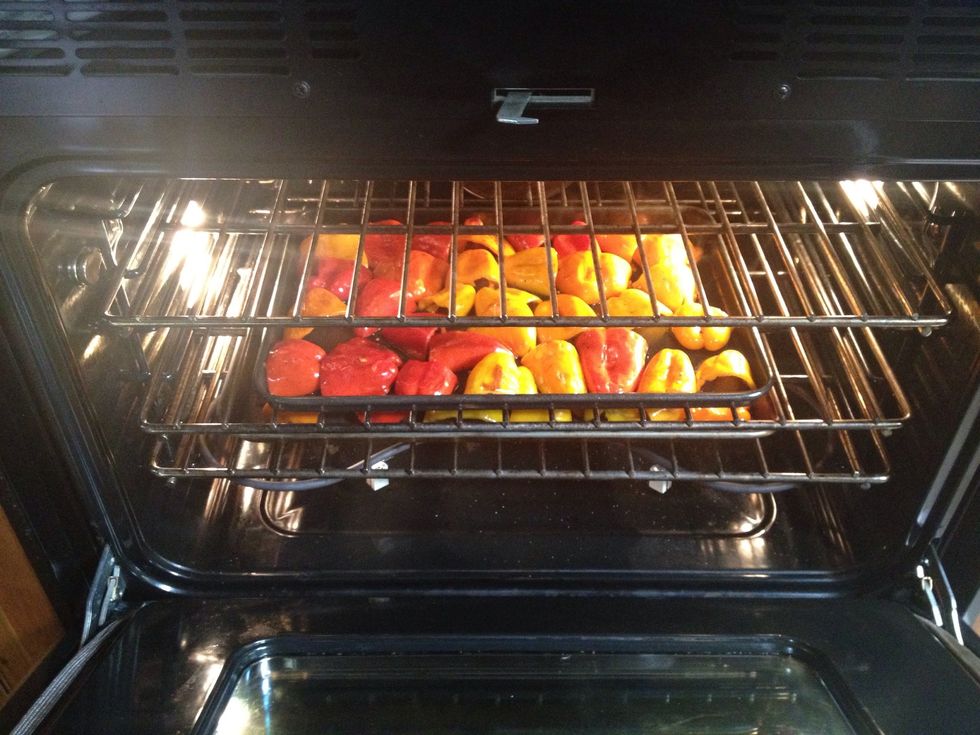 Roast all vegetables except the onions in a 425 degree oven for 40 minutes. Watch the vegetables so they don't over-roast.
Sautée 3 vidalia onions until translucent. This will be one of the layers in the torte. It doesn't matter which layer it is, just not on top.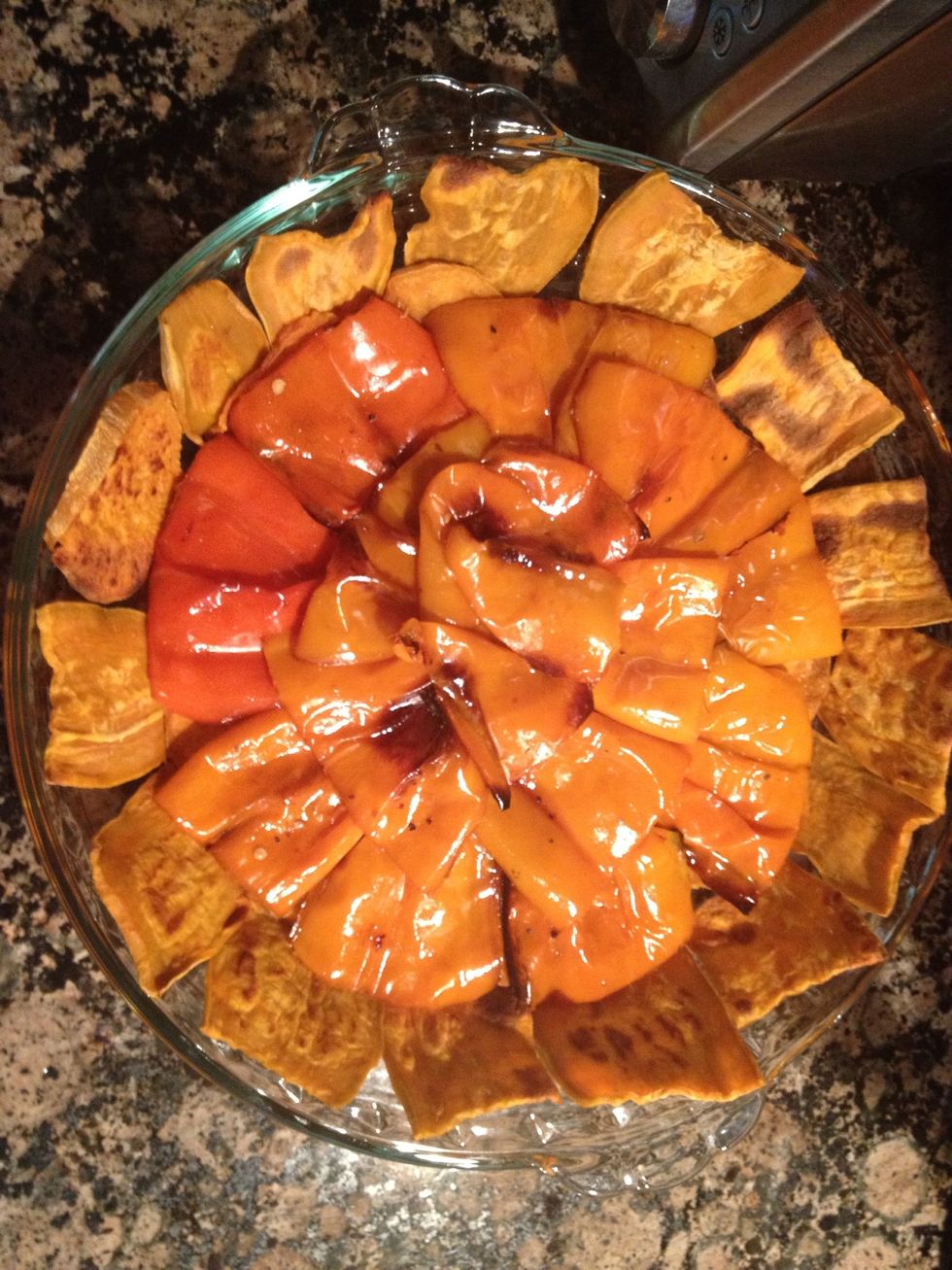 Start to layer the vegetables on top of the crust, one vegetable at a time. Make a complete layer of a specific vegetable before moving on to the next vegetable.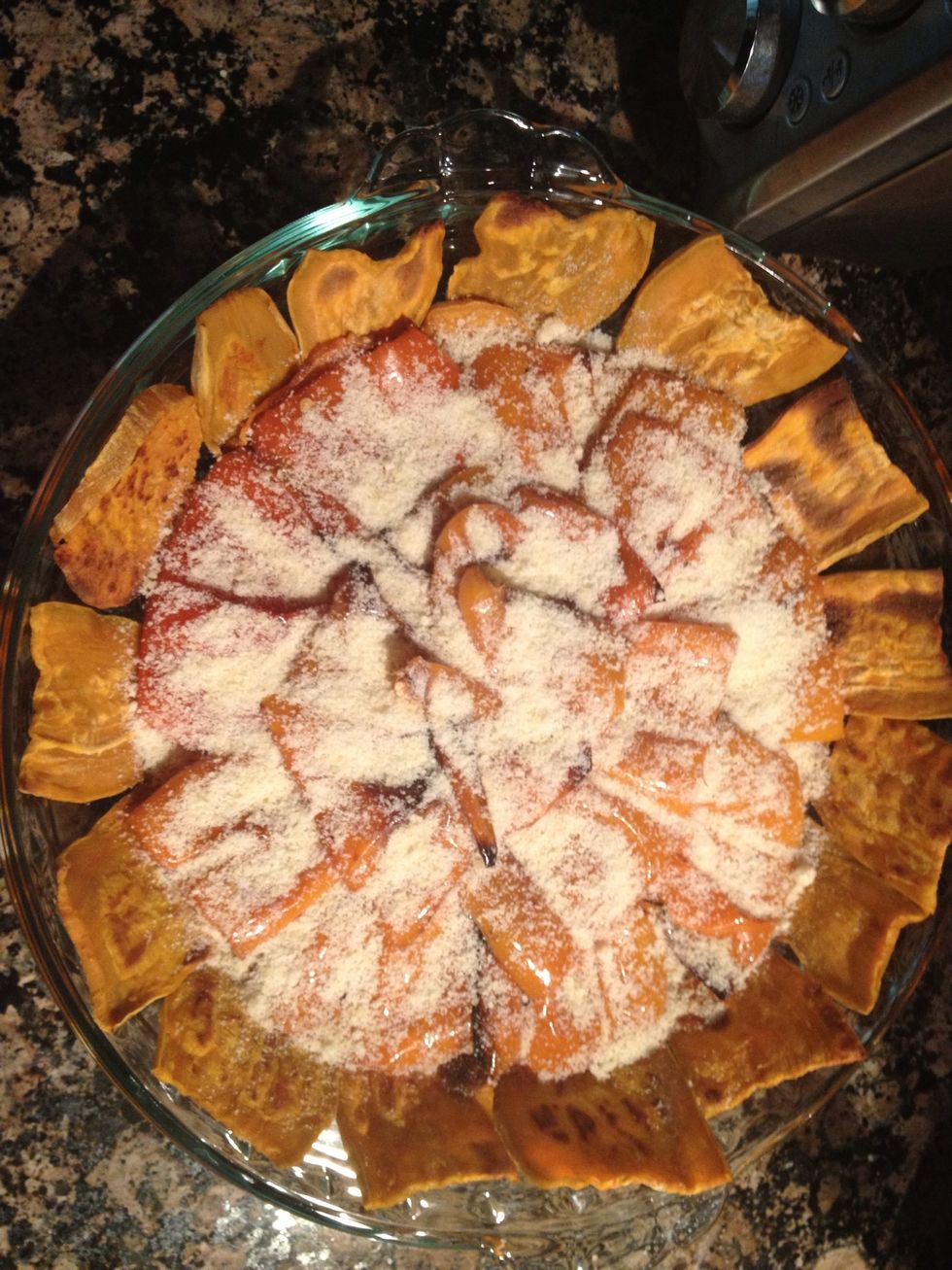 Sprinkle Parmesan cheese on top of each layer before adding the next vegetable.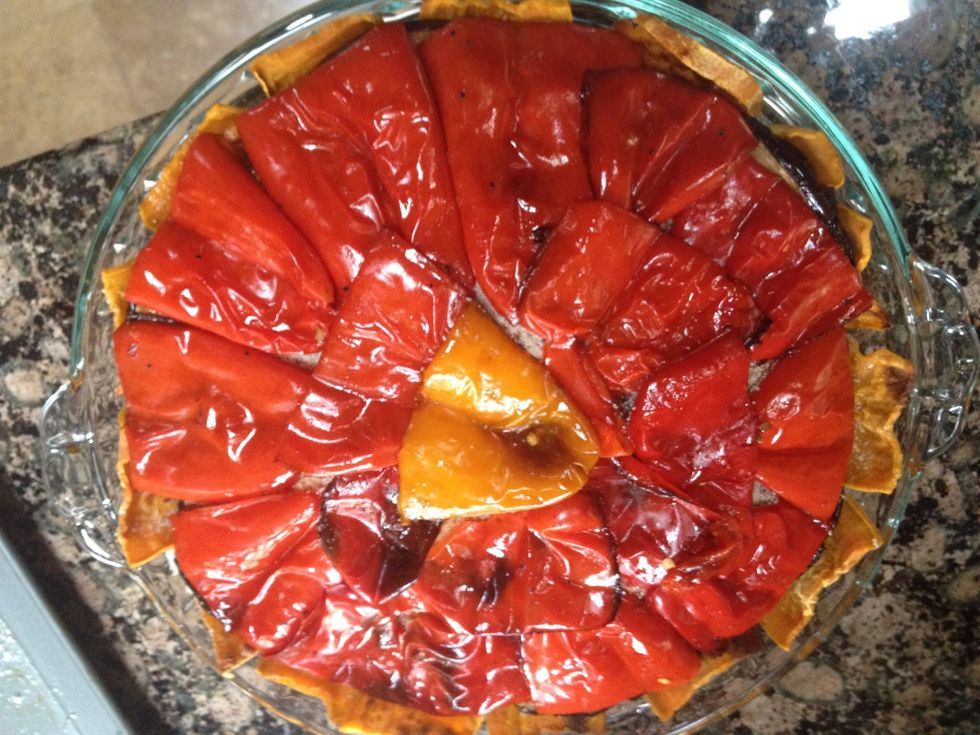 End with the red bell peppers as they make they make a big impression. Insert a different bell pepper in the center for show.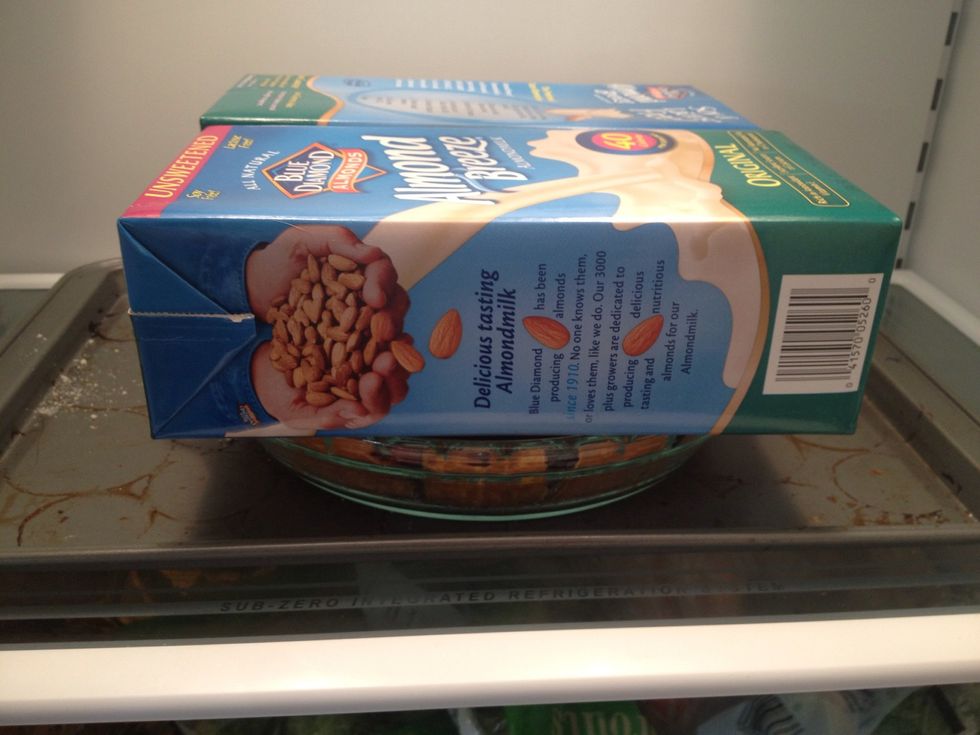 Place a piece of parchment paper over top layer and weight it down in the refrigerator for at least 3 hours.
When you remove the weights, it will look something like this.
After it has chilled for several hours, cut yourself a nice big helping! Doesn't the inside look great?
Make balsamic reduction by bringing 2 cups of balsamic vinegar to a boil and then letting simmer for 20-30 minutes until it gets thick. Then remove from heat and refrigerate. Drizzle some all over!
Several baking sheets
Olive oil
4.0 Yams
1.0 Egglant
2.0 Yellow squash
2.0 Green squash
3.0 Vidalia onions
15.0 Bell peppers (5 each of red, orange and yello)
1.0c Grated Parmesan cheese
2.0c Balsamic vinegar
2.0c Balsamic vinaigrette