Gather ANY vegetables that you have or like. I used broccoli, potato, tomato, corn, onion, carrots, zucchini, celery, and chayote. You can also add green beans, cabbage, cauliflower- anything!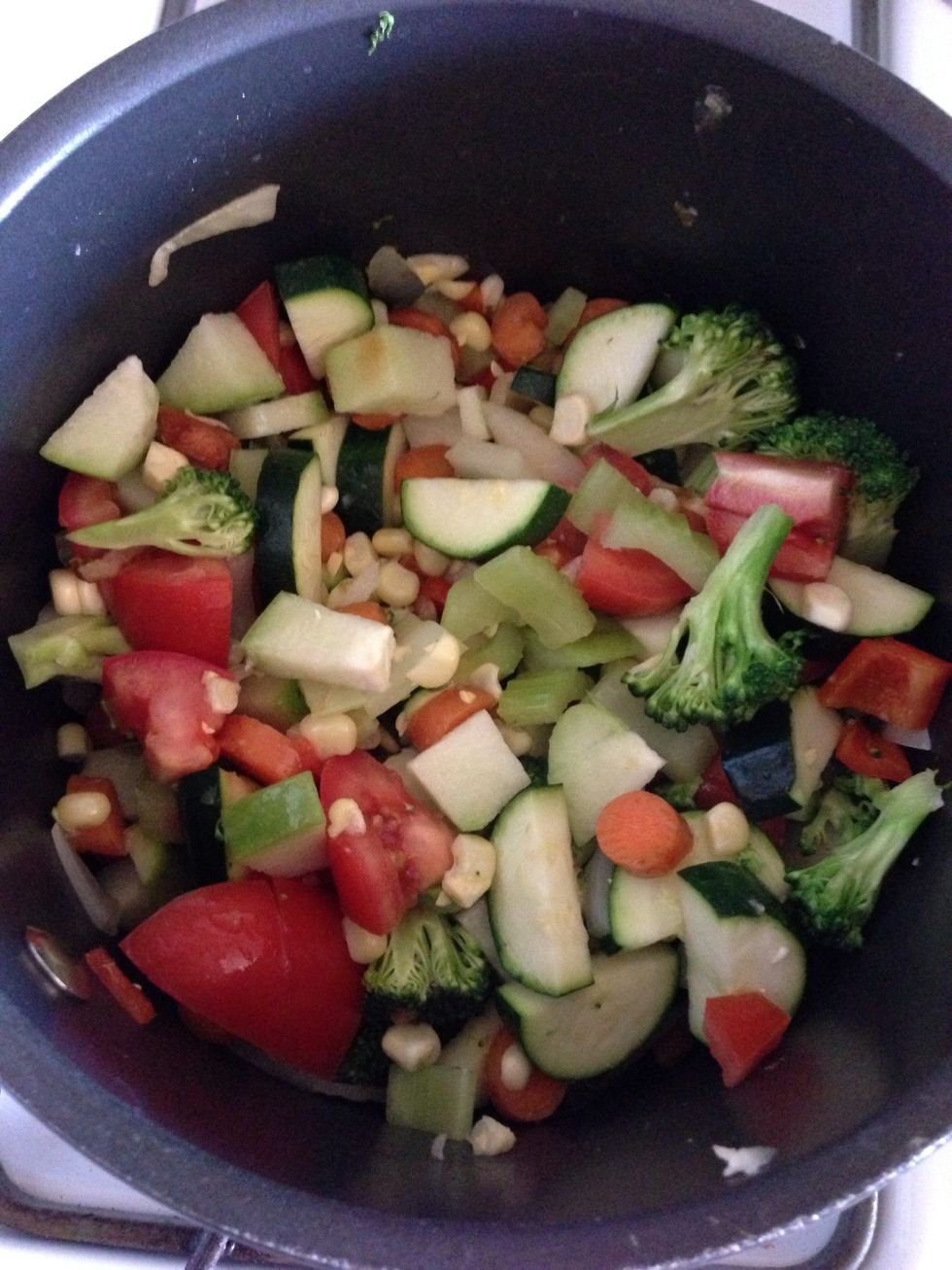 Heat the 3 tbs of oil. Chop the vegetables and sautée them for about 10 minutes. I used a small pot and so the veggies filled about half the pot.
After sautéing for about 10 minutes add 1/2 of the tomato sauce, more if you like tomato-y. Then add 24 oz of hot water or enough to cover the veggies. Add bouillon & cumin. Cover and boil.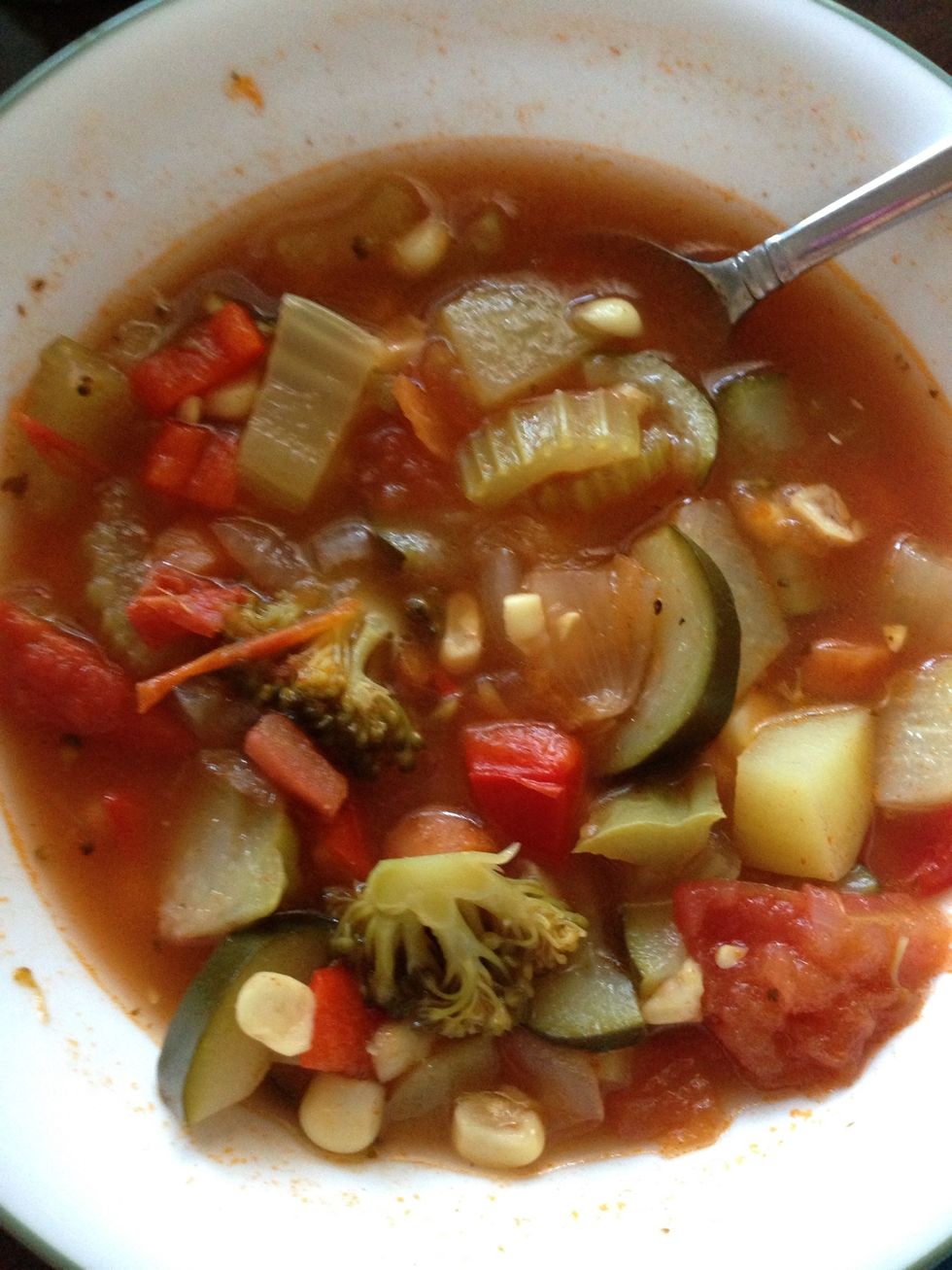 Once it boils add salt & pepper. If needed adjust taste by adding more cumin or sauce etc. Cover and simmer for 5-8 minutes. Once served add a bit of lime juice and if you dare, hot sauce. Enjoy!!!
Vegetables
3 tbs veggie bouillon
1 tbs cumin
Salt and pepper to taste
3 tbs oil
1 8oz can tomato sauce
Dulce Sikes
26 yr old, mother of 2 girls, wife of great man. Fun, funny, savvy, love to shop, love to eat, love to love!
Santa Barbara, California