Depending on the amount of rice, calculate the amount of ingredients you need! :)
12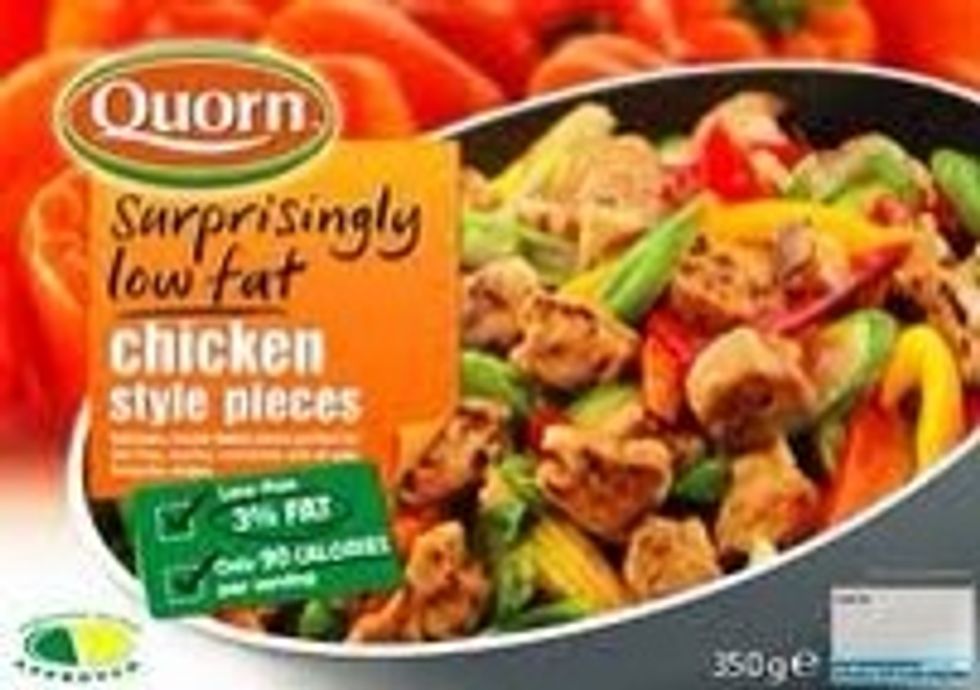 Gather your supplies- I used these chicken style soy pieces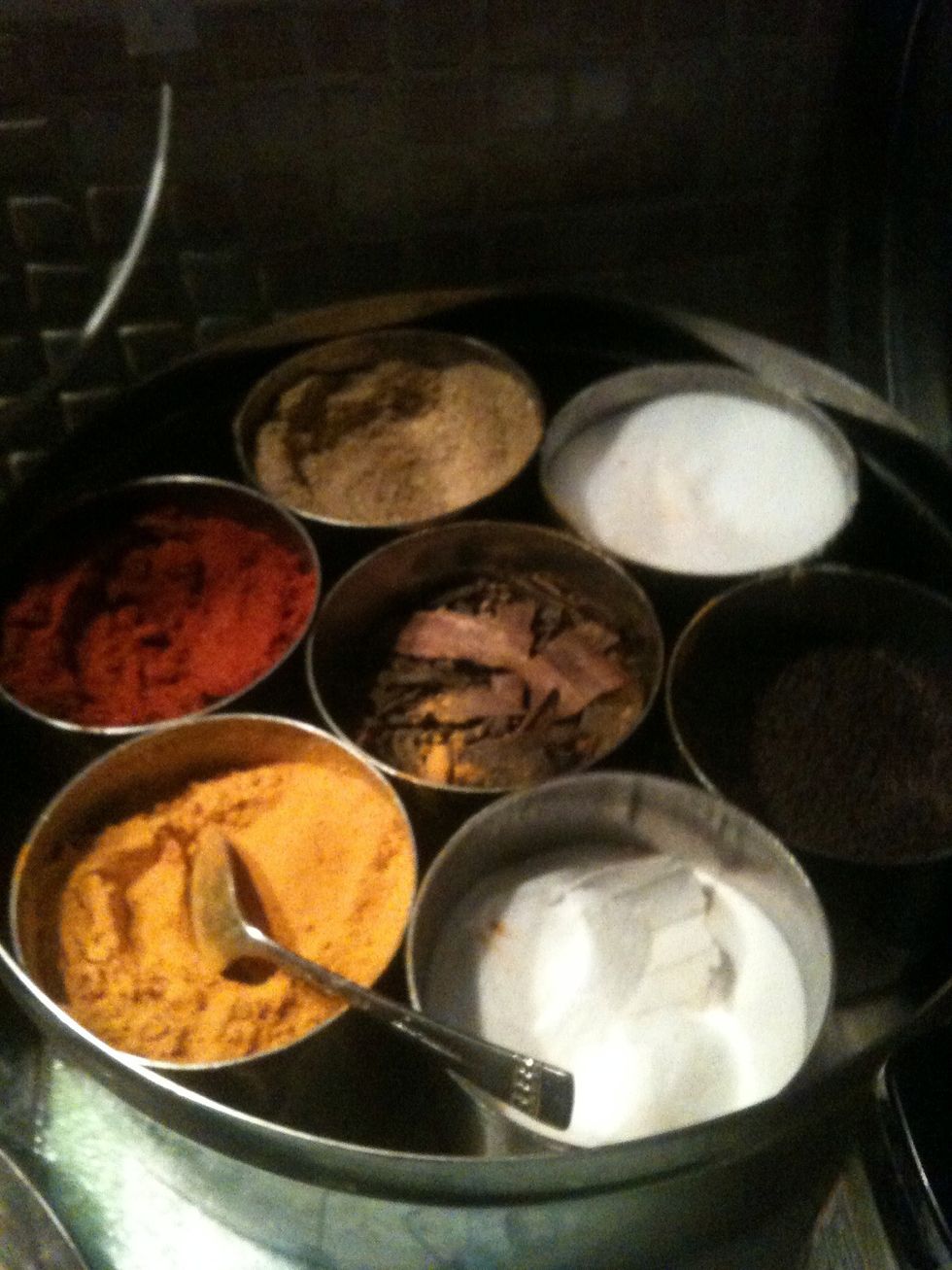 Gather your ingredients!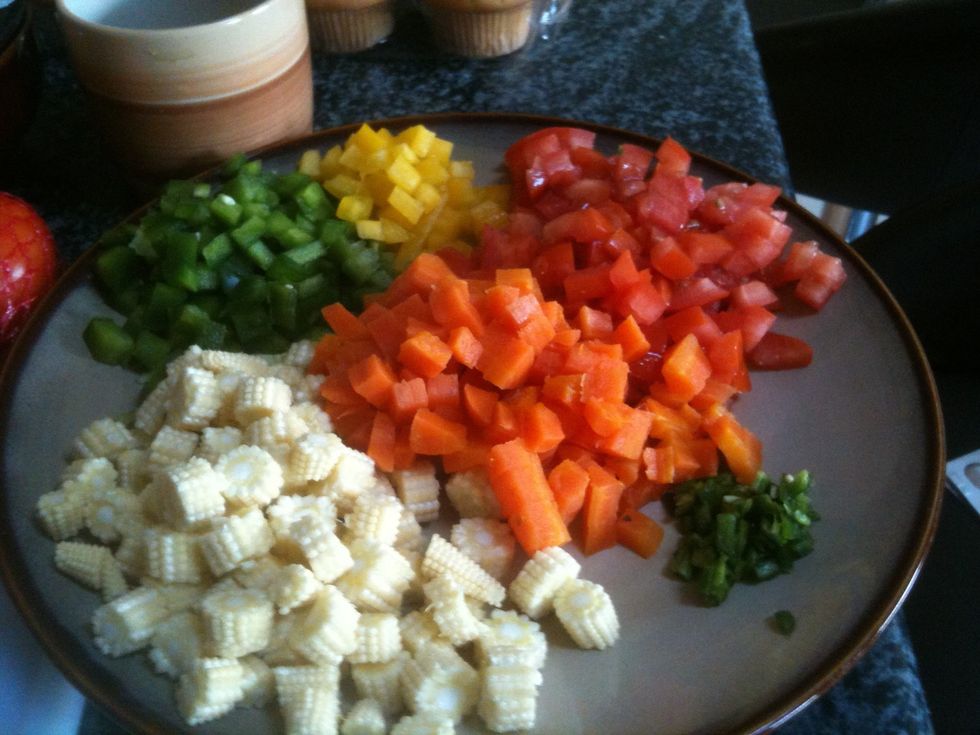 Chopped baby corn, partly boiled carrots, green chili, green, red & yellow peppers & Peas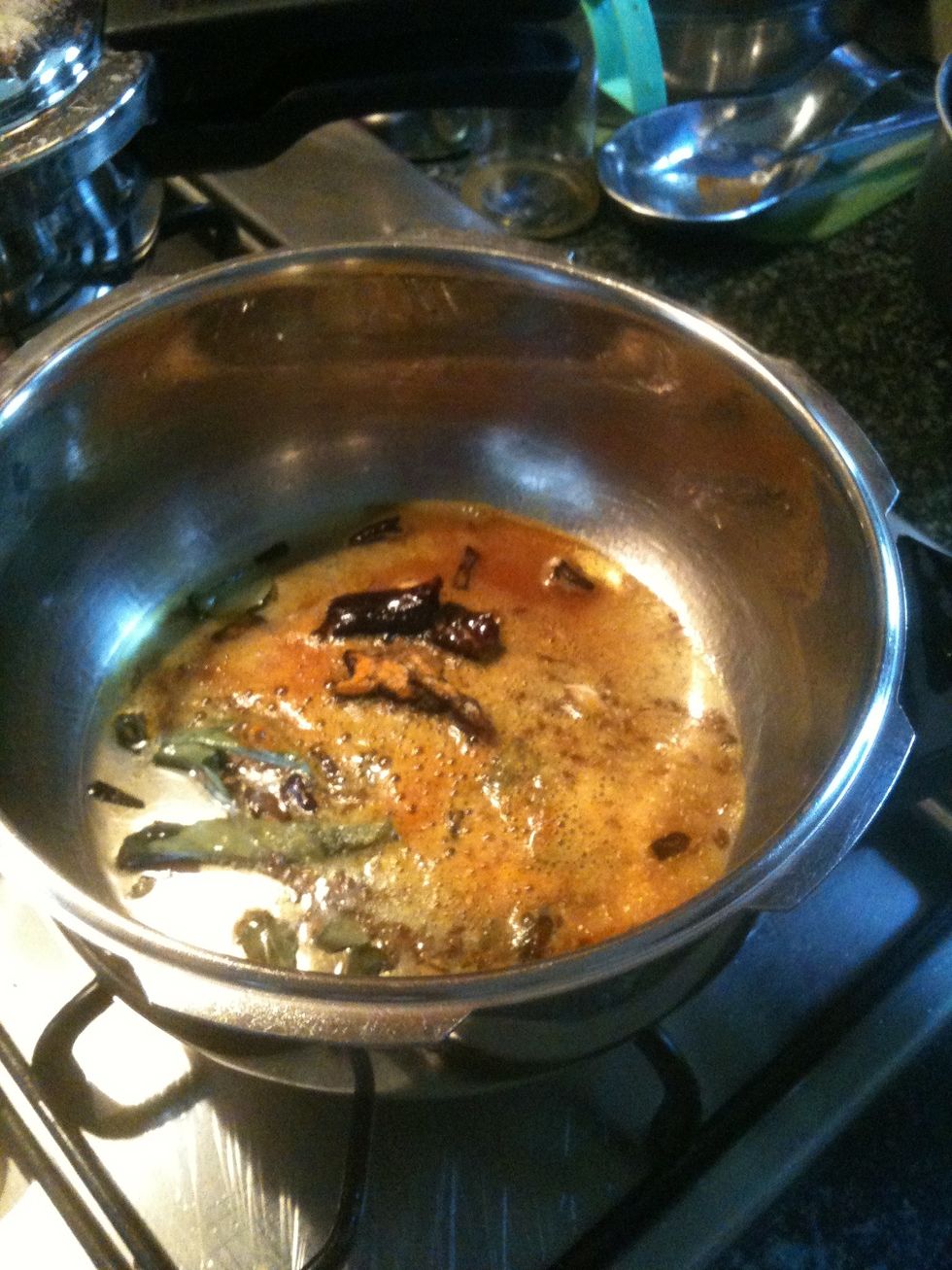 In a pressure cooker heat olive oil, add curry leaves, dried chili, cinnamon stick, cloves, cumin seeds,turmeric powder, asafetida.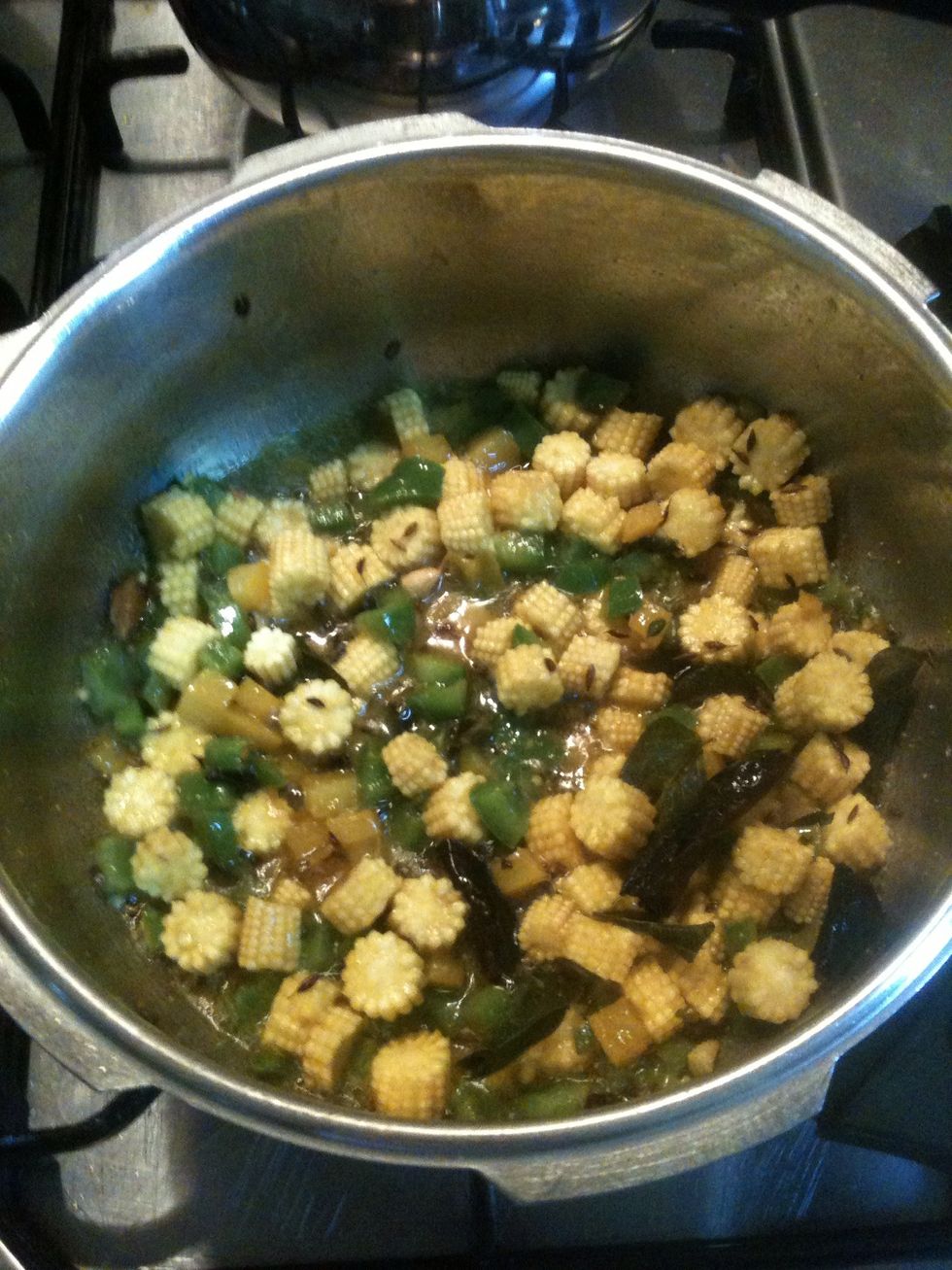 Add green chili, green pepper, yellow pepper, and baby corn. Mix well.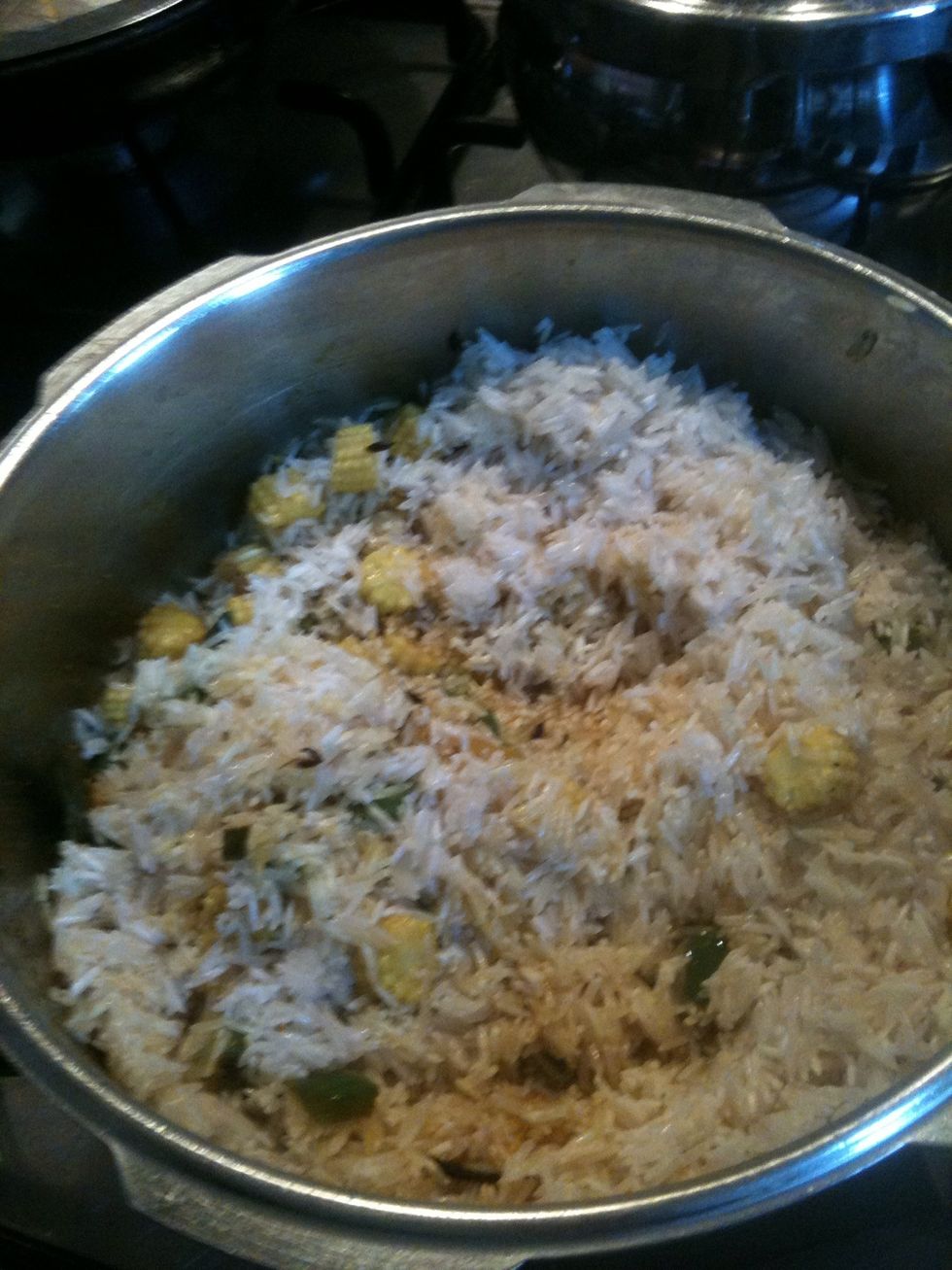 Add unboiled rice, salt, curry powder, garam masala, to the mixture and close the pressure cooker on medium heat, Count up to 2 or 3 whistles.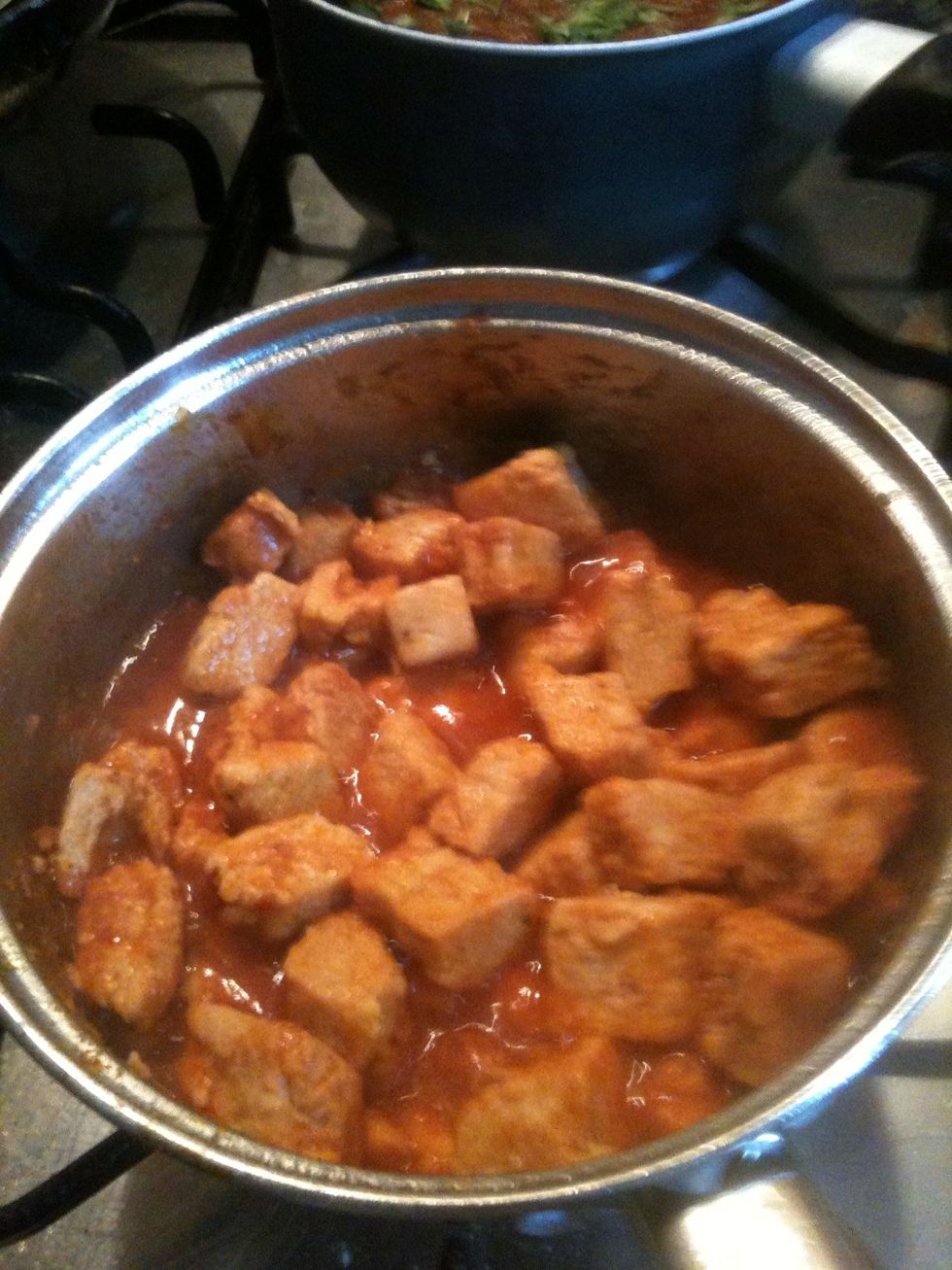 In a separate pan, heat some oil, add the chicken style pieces, tandoori masala. Mix well.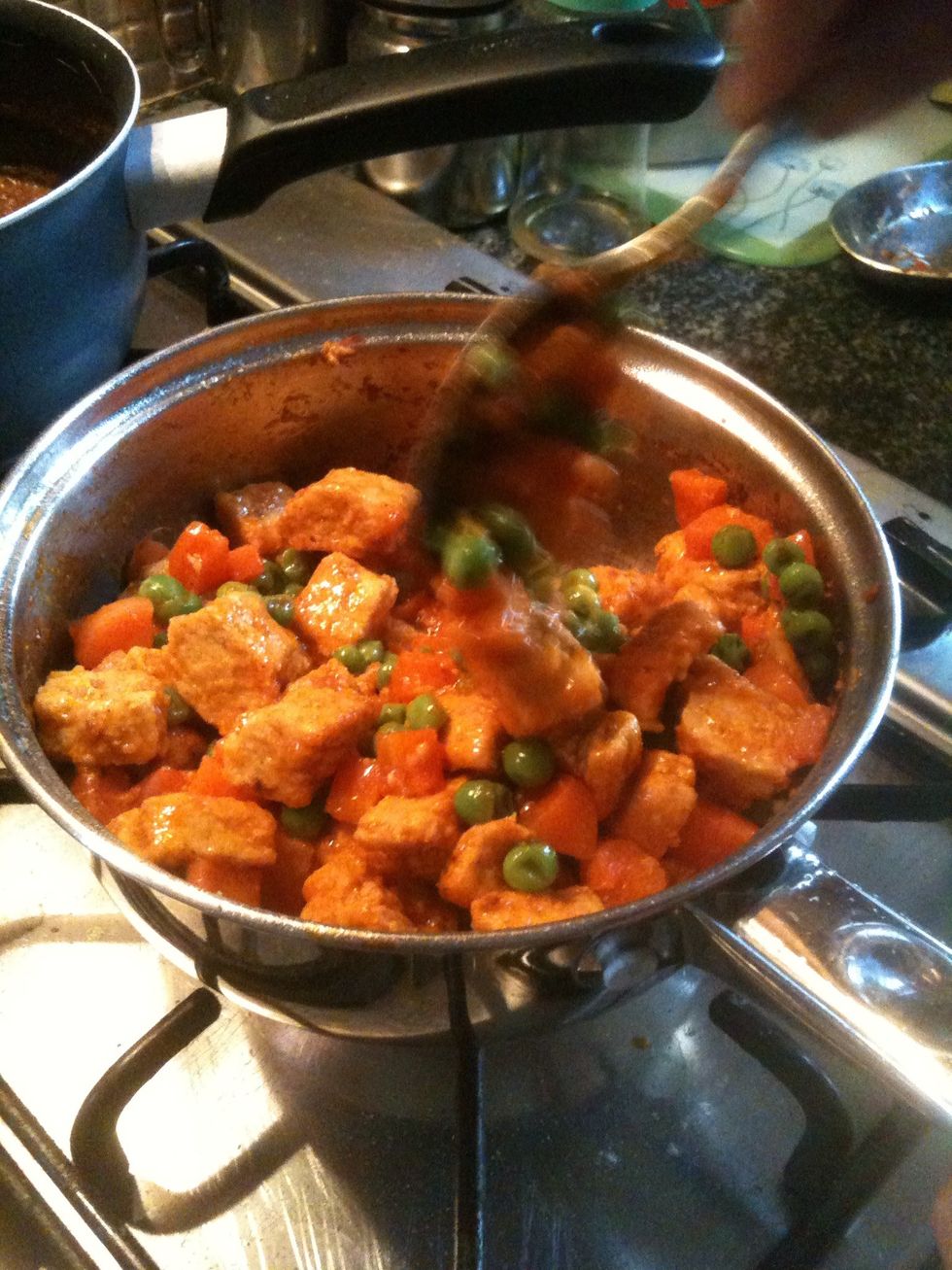 Add peas and chopped carrots to the mixture and add some water and let it soften.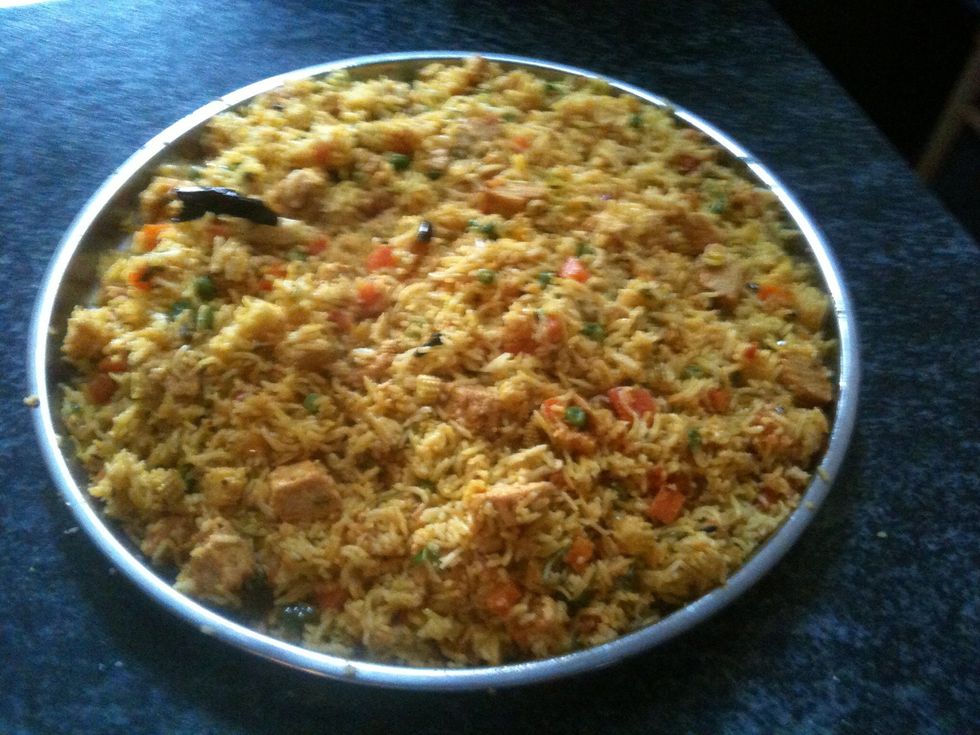 When the rice is done, add the chicken pieces mixture to it and mix well.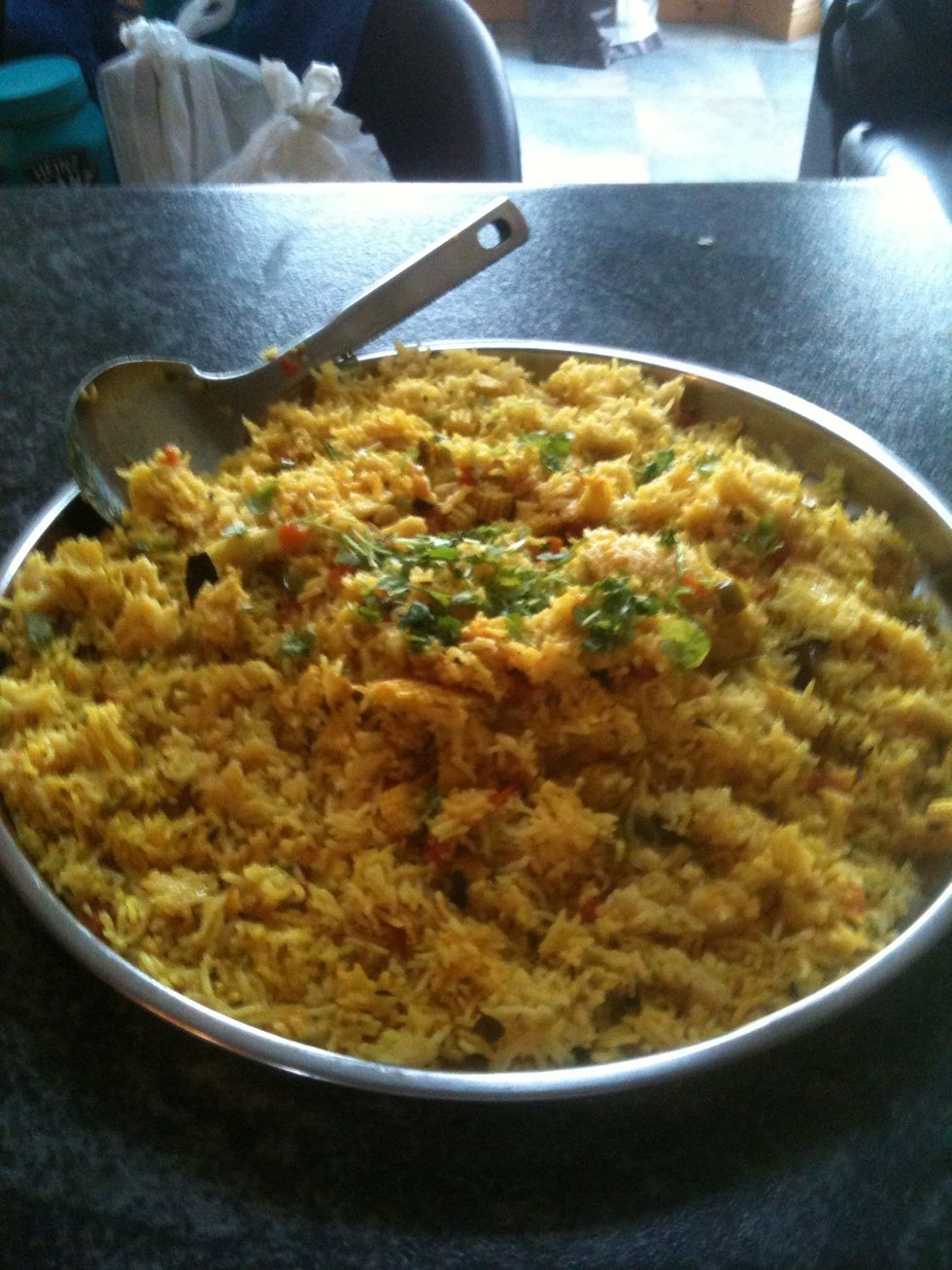 Garnish with chopped coriander! Enjoy.
Chicken style pieces
Chopped green, yellow and red pepper
Chopped green chili
Chopped coriander and baby corn
Boiled and chopped carrots
Salt, tandoori & Garam masala
Cloves, cinnamon stick
Curry leaves, dried chili
turmeric powder, asafetida