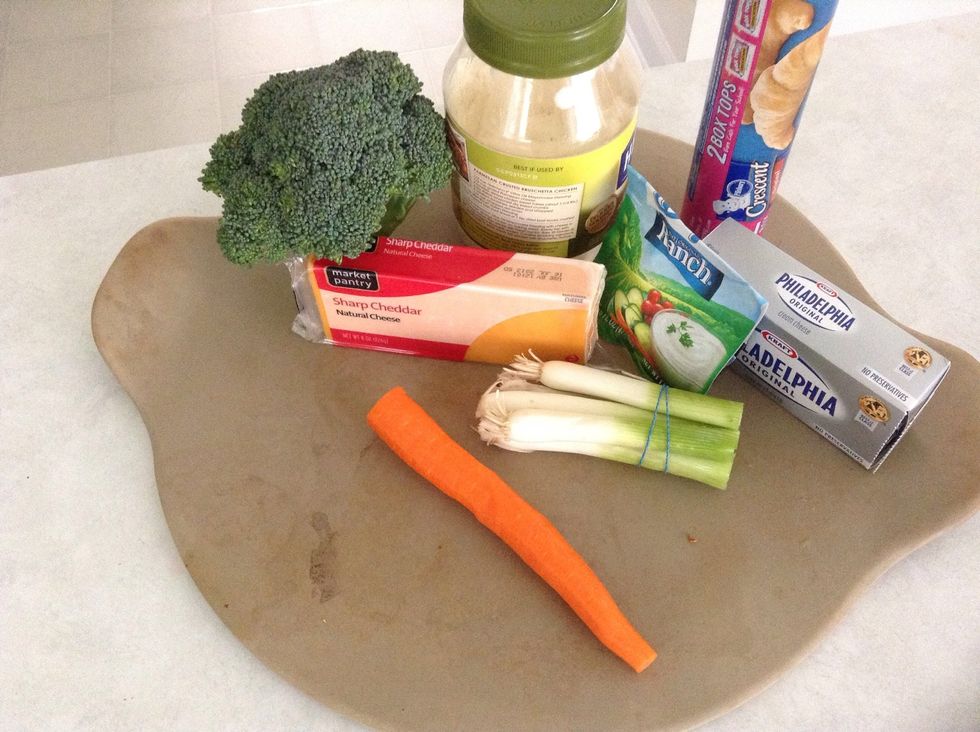 The ingredients to make the veggie pizza. I cut my recipe in half. So I only used 1 pkg. of the crescent rolls, 1 pkg. of cream cheese, 1/2 cup of mayonnaise and half of the ranch dressing pkg.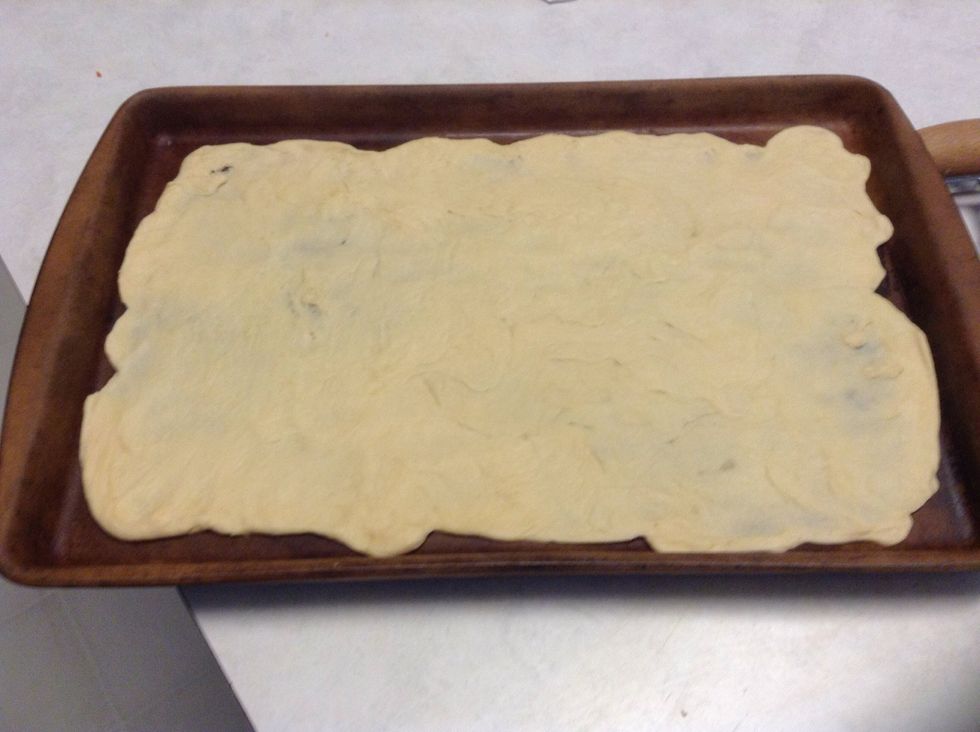 Preheat the oven to 375 degrees. Using the large pampered chef bar pan (15 1/2x10) , roll the dough out using the bakers roller to form pizza crust. Make sure u don't leave any holes in the dough.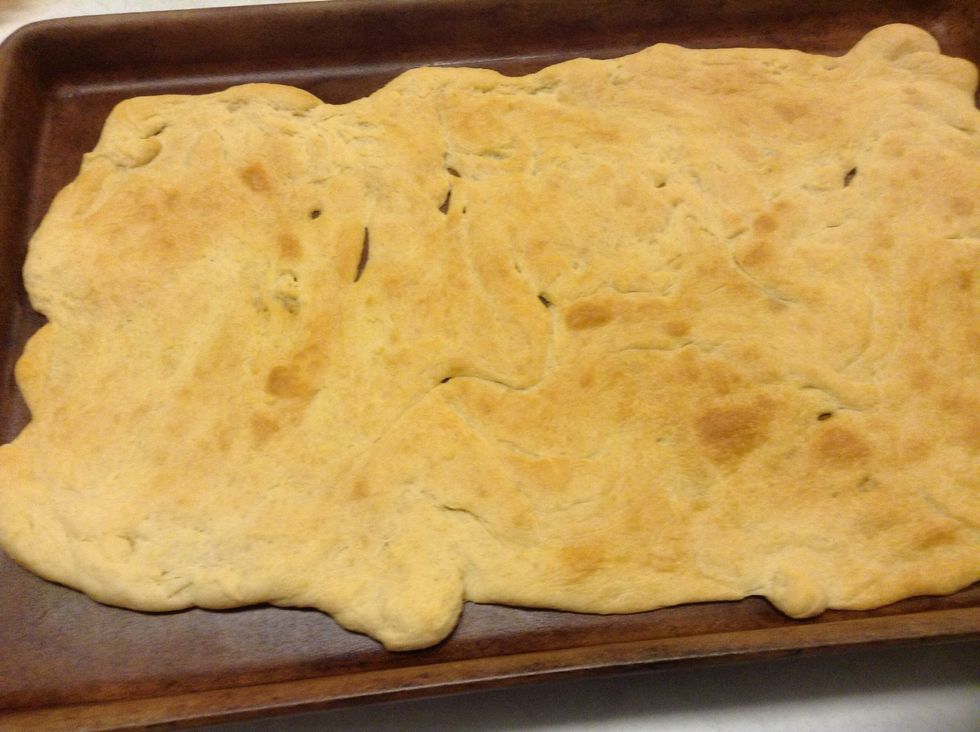 The crust should be baked at 375 degrees for 12 minutes. Let completely cool. You will want to make sure you have no holes in the dough. I missed a few spots.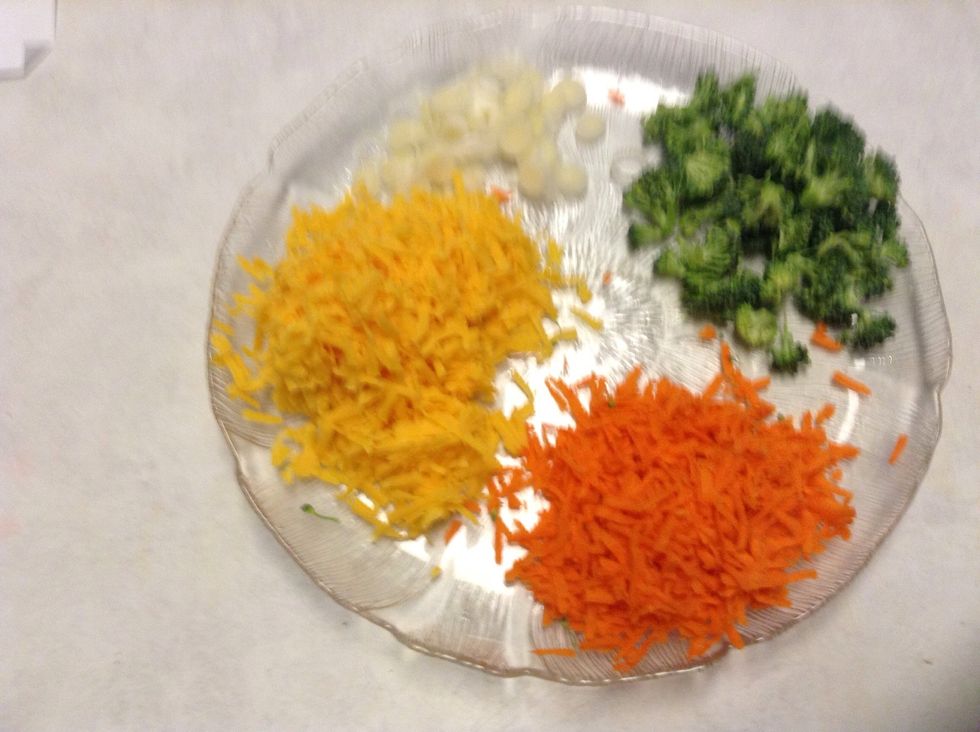 1c. shredded cheese, 1 c. fresh chopped broccoli, 1 c. chopped green onions, 1 c. shredded carrots. You can add other vegetables if you would like.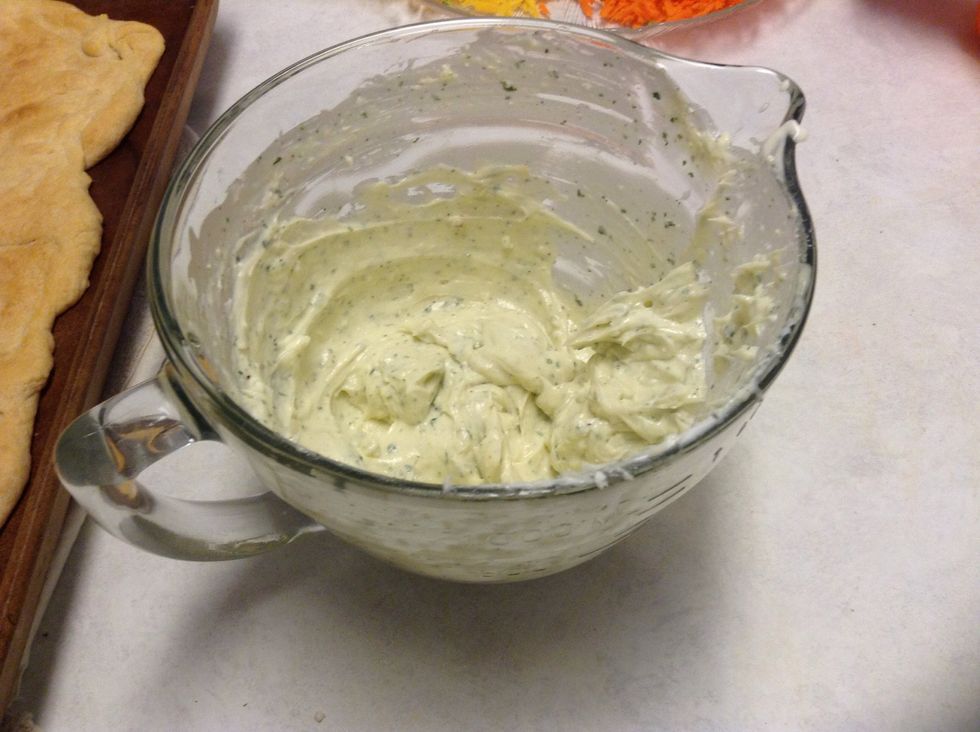 In the batter bowl mix two 8 oz. pkg. of cream cheese, 1c. mayonnaise, 1pkg. dry ranch style dressing mix (Do not use the dry ranch dip pkg.). The mixture should be smooth no lumps.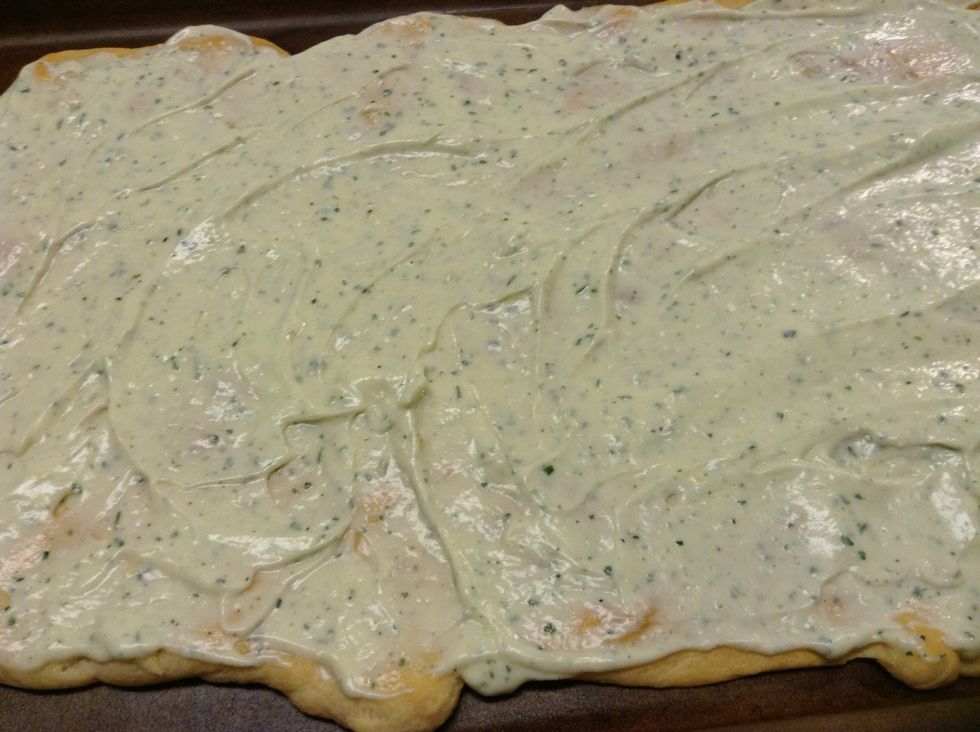 Spread the cream cheese mixture over the crust.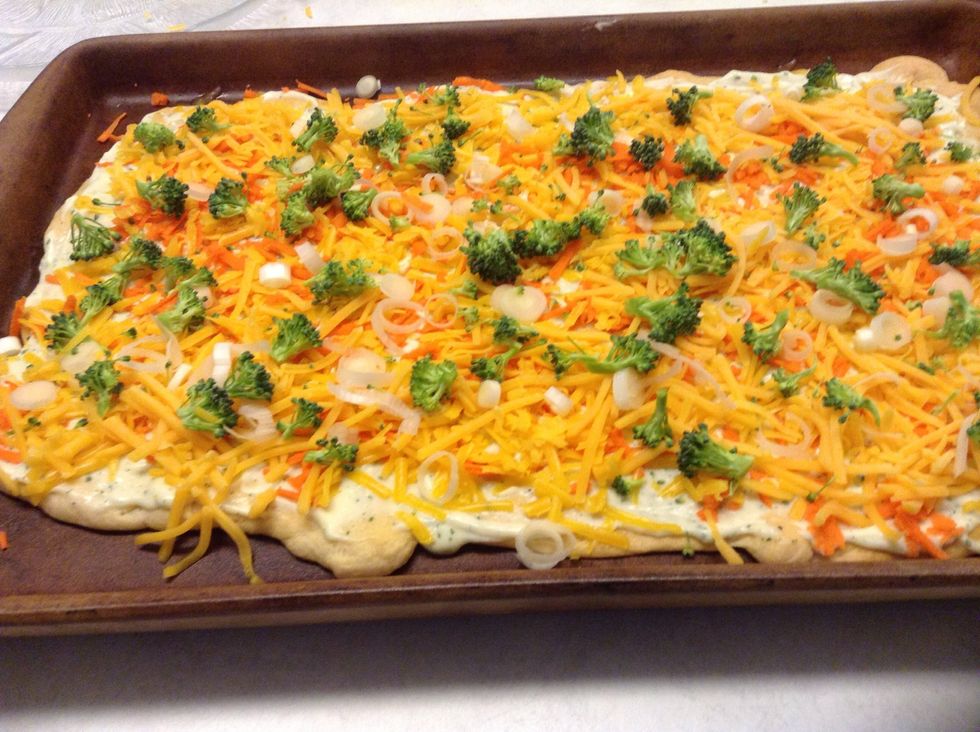 Garnish with the vegetables and top with the cheddar cheese. Chill for at least an hour.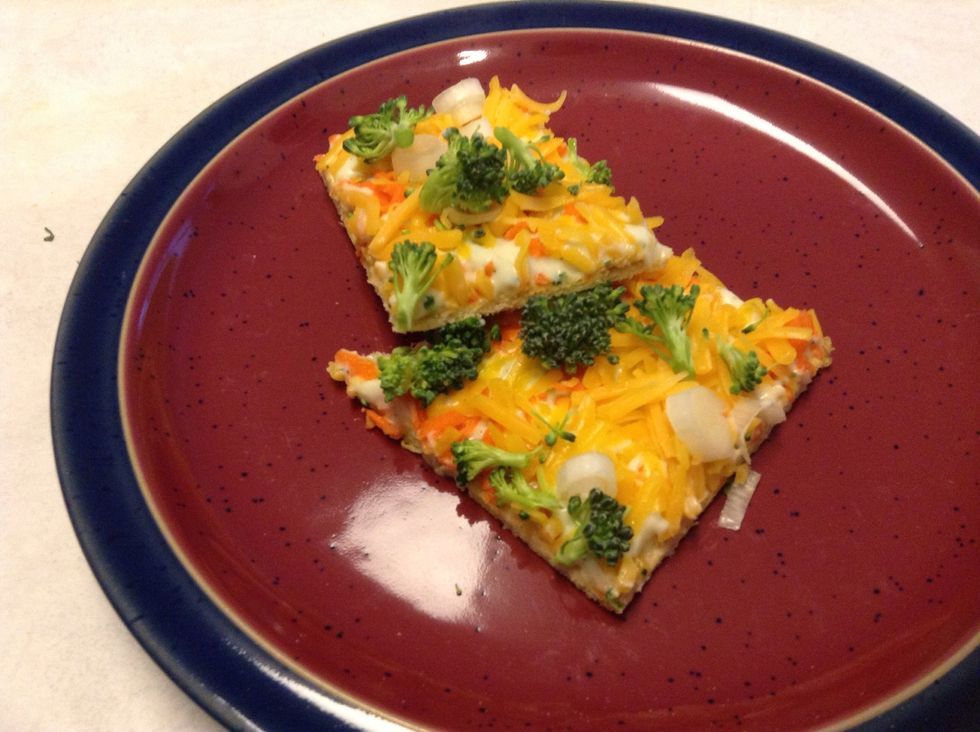 Slice with the pizza cutter. Serve and enjoy!
2.0 8oz. Packages of refrigerated crescent rolls
2.0 8oz. Packages of cream cheese
1.0c Mayonnaise
1.0 Package dry ranch style dressing mix
1.0c Fresh broccoli, chopped
1.0c Chopped green onions
1.0c Shredded carrots
1.0c Shredded cheddar cheese