Originally a Balinese fresh bright veggie salad that is sweet, sour and lil bit spicy.
35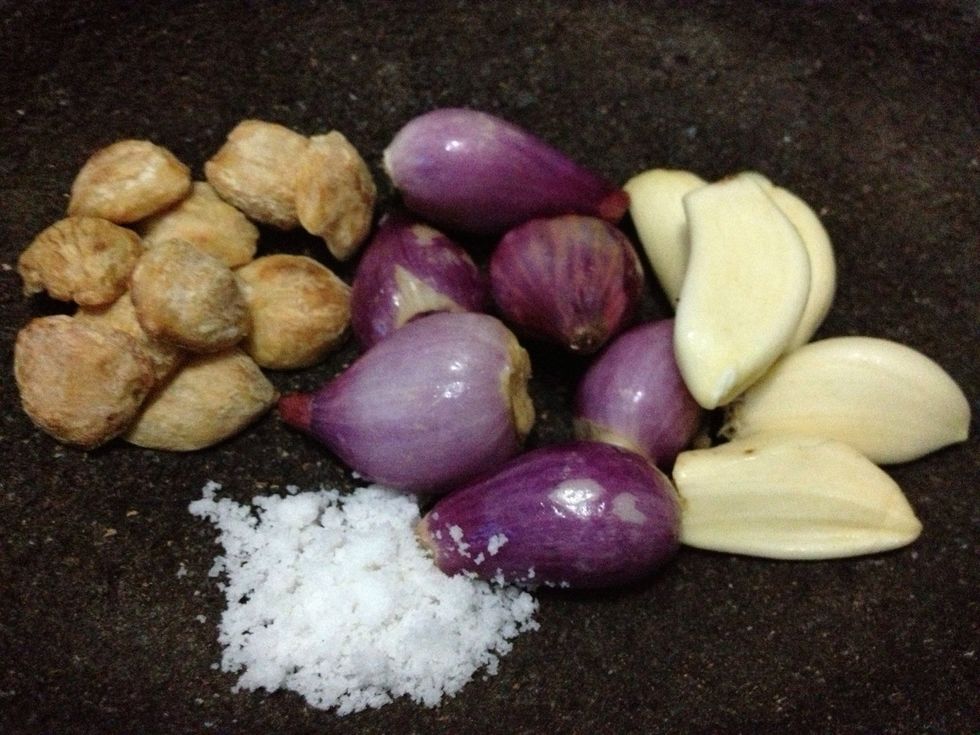 Using mortar and pestle or blender, mashed 5 toasted candlenuts, 5 shallots and 4 cloves of garlic with 1/2 tsp if salt
Grated 2 cm of fresh turmeric .. or simply add in 1 tbsp of ground turmeric to the shallots mixture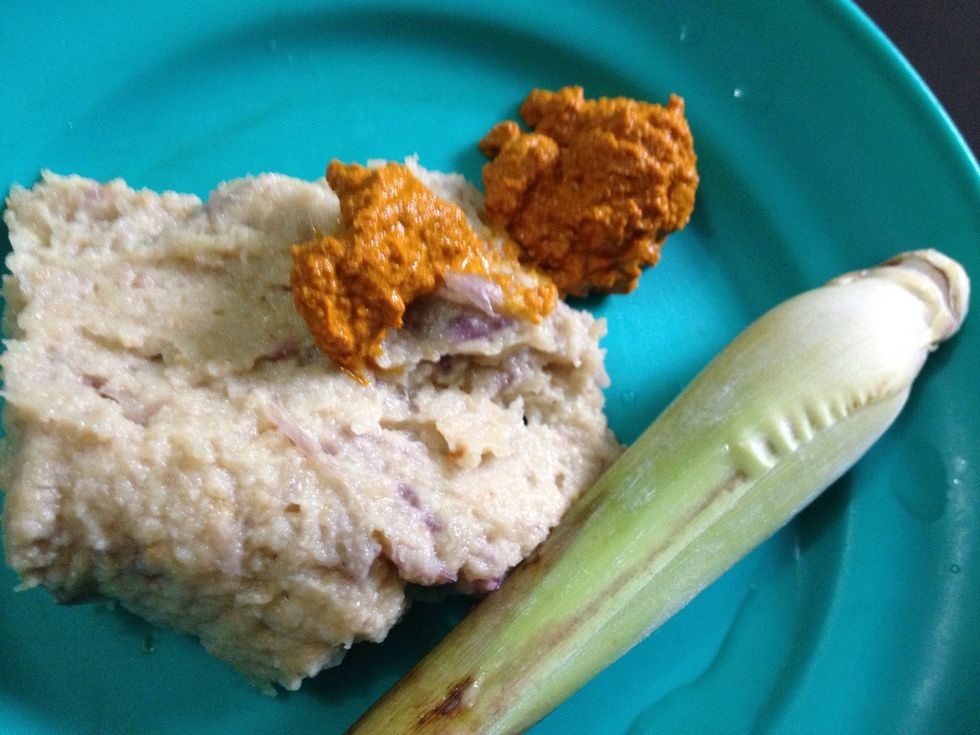 Shallots, candlenuts and garlic mixture combined with grated turmeric, a stalk if lemongrass (bruised the white part) and 1 tsp of ground corriander --> not pictured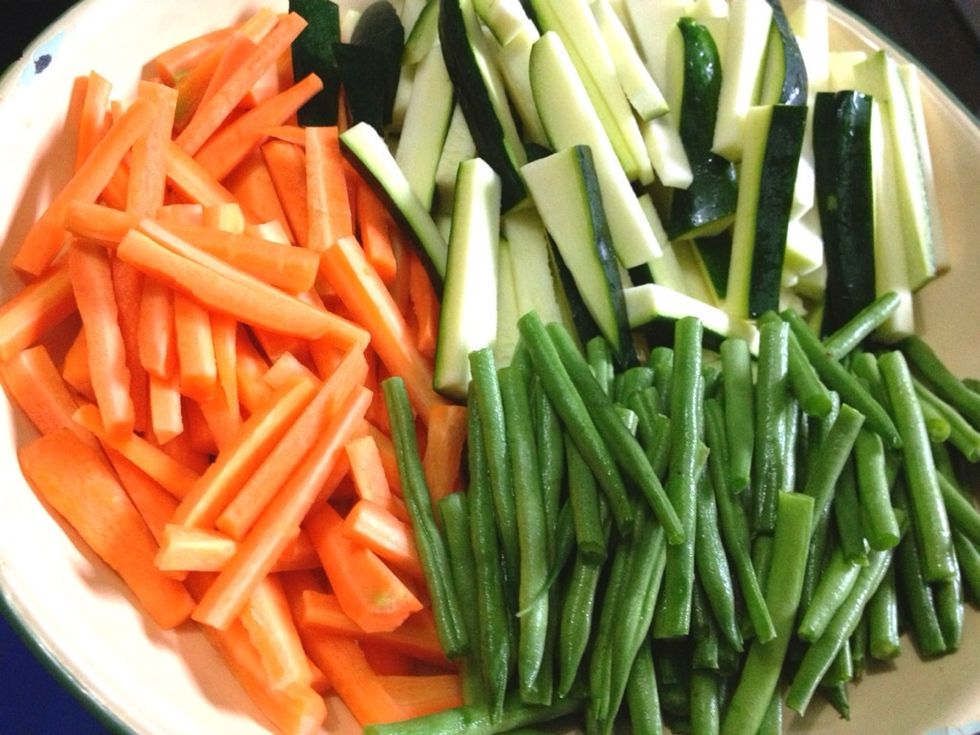 Wash and pat dry your veggies, cut into julienne. You can also make your own choices of veggies, some people like to put some cauliflower florets or bamboo shoots.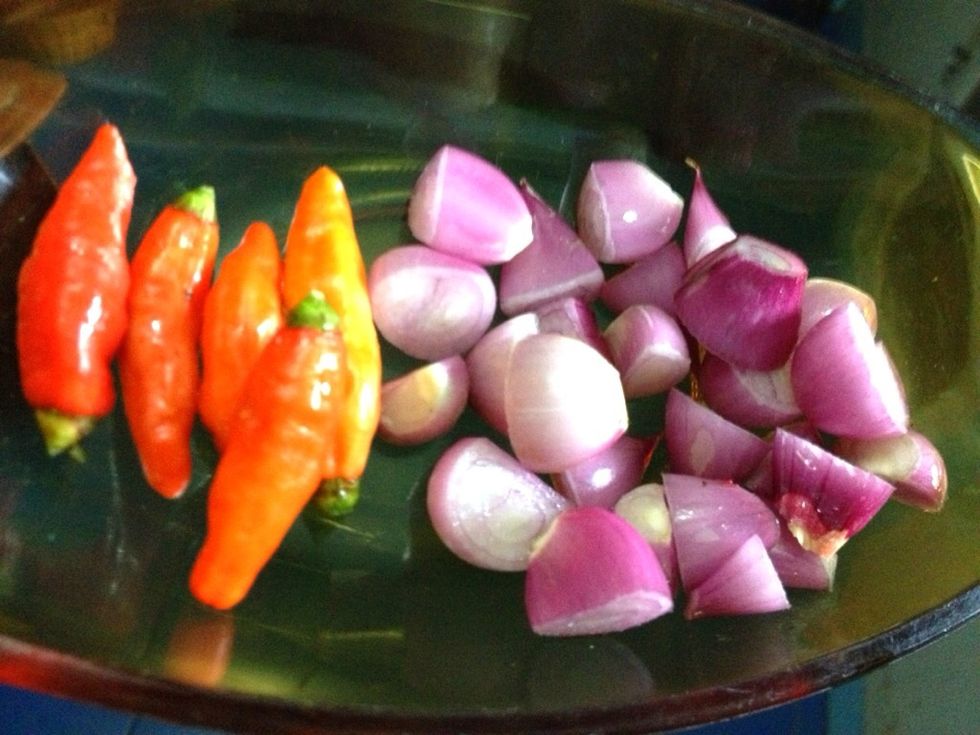 I like to add my veggies pickled with shallot chunks and bird's eye chilis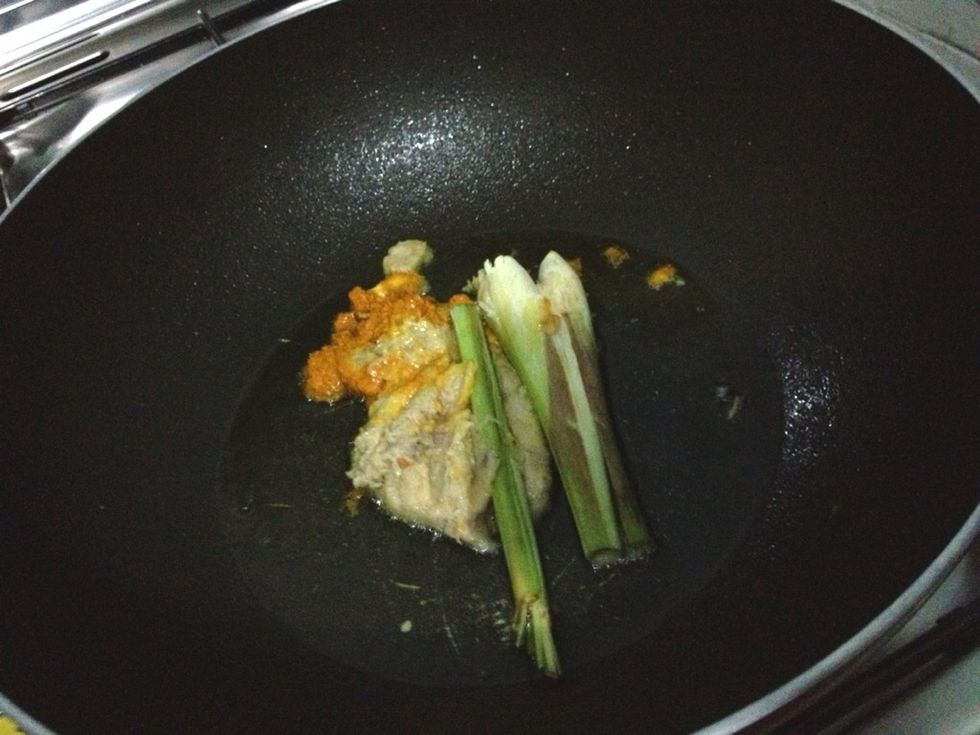 Heat some canola oil (originally used peanut oil) on medium heat and saute the shallots, turmeric, ground corriander and lemongrass mixture until fragrant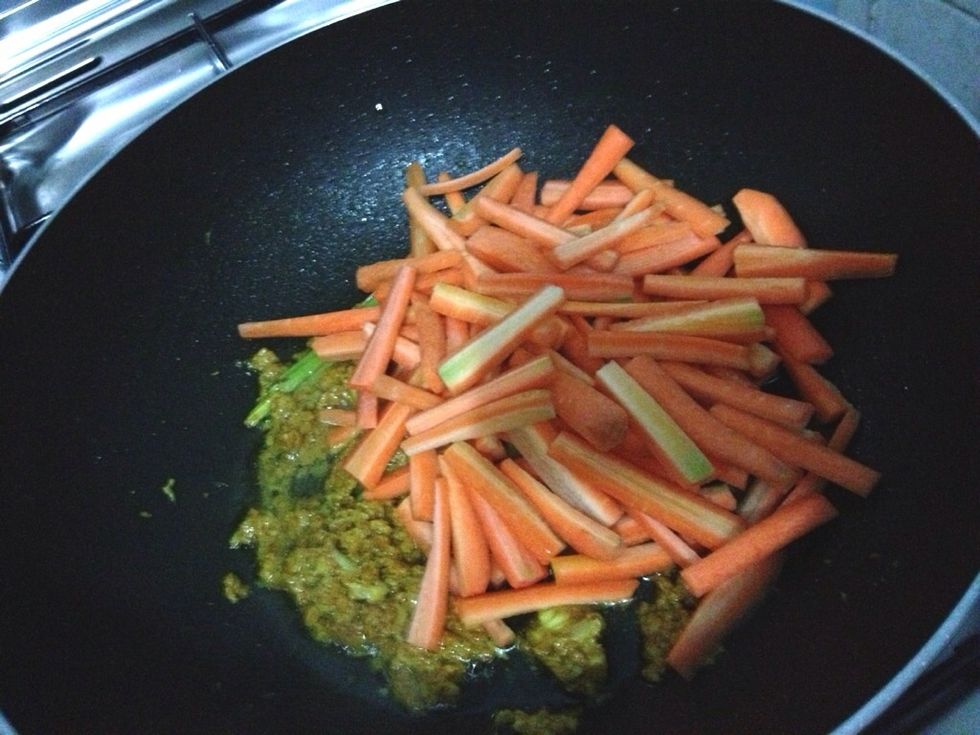 Add in the carrots, cook for about 1 mnt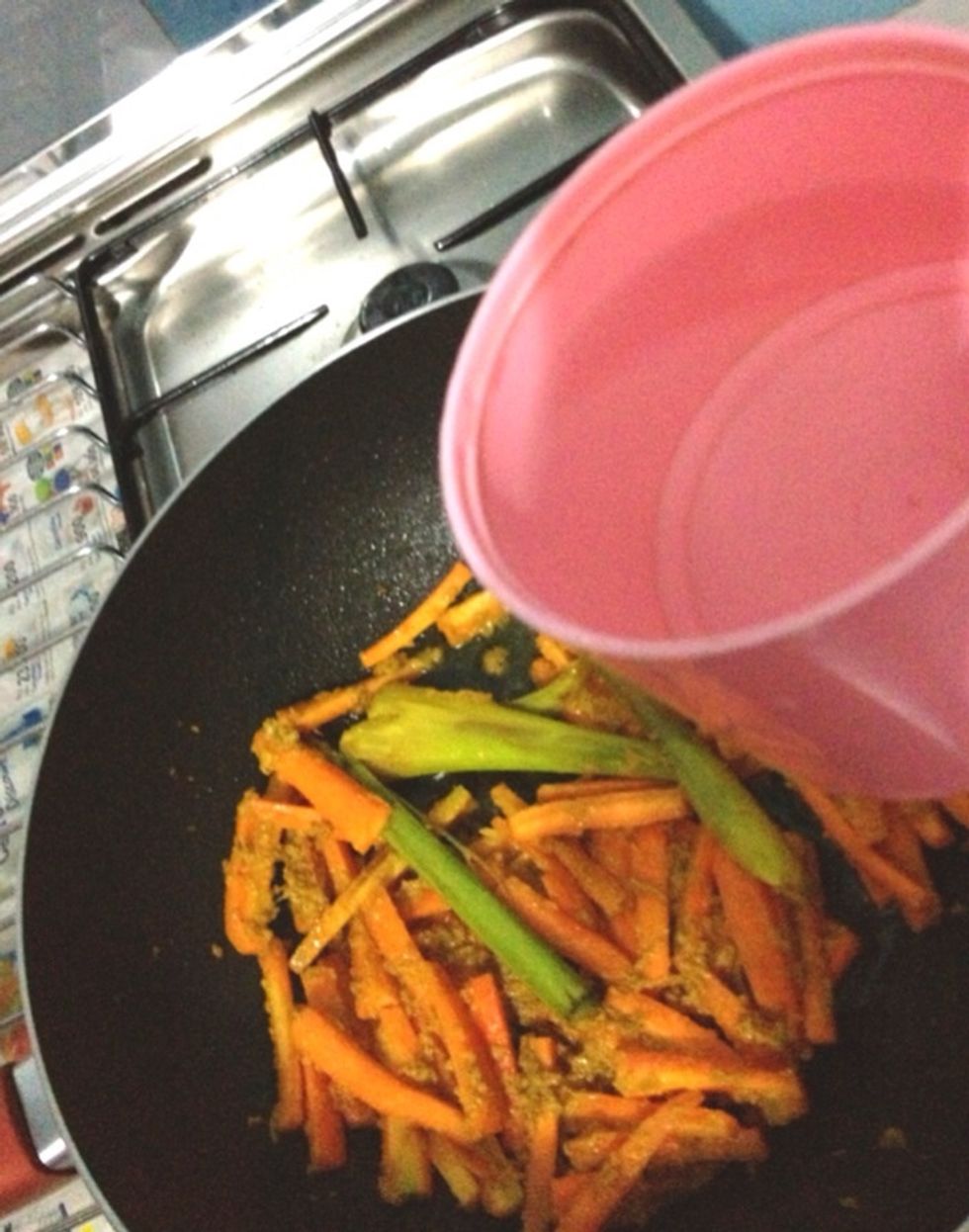 Add in the 150-200 ml of water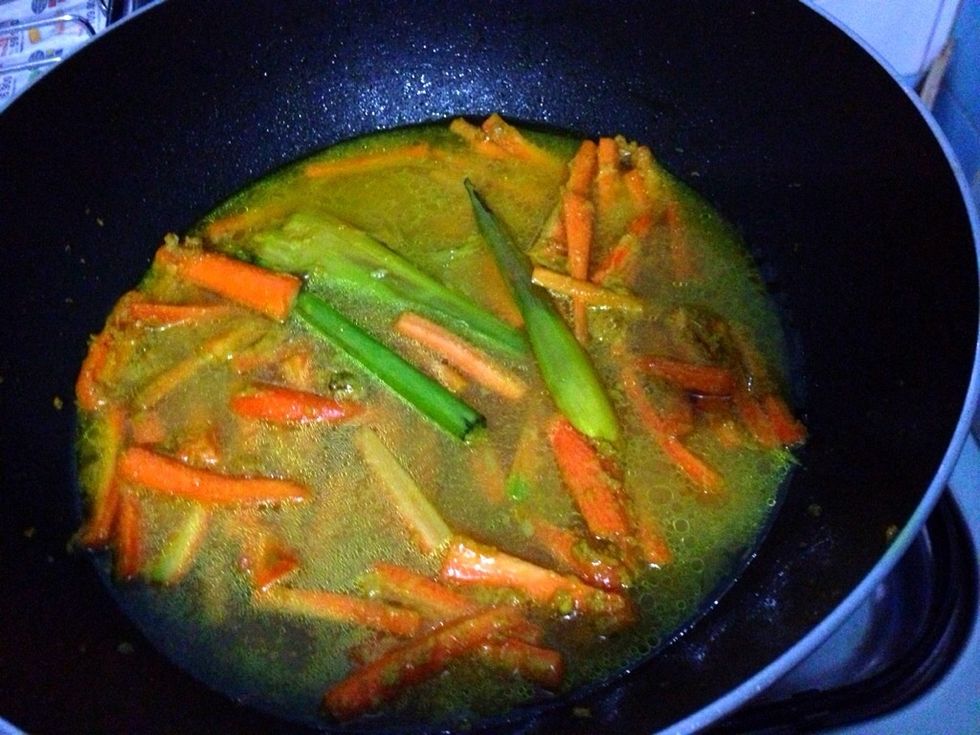 Set the heat to low. Add in 1 tsp of salt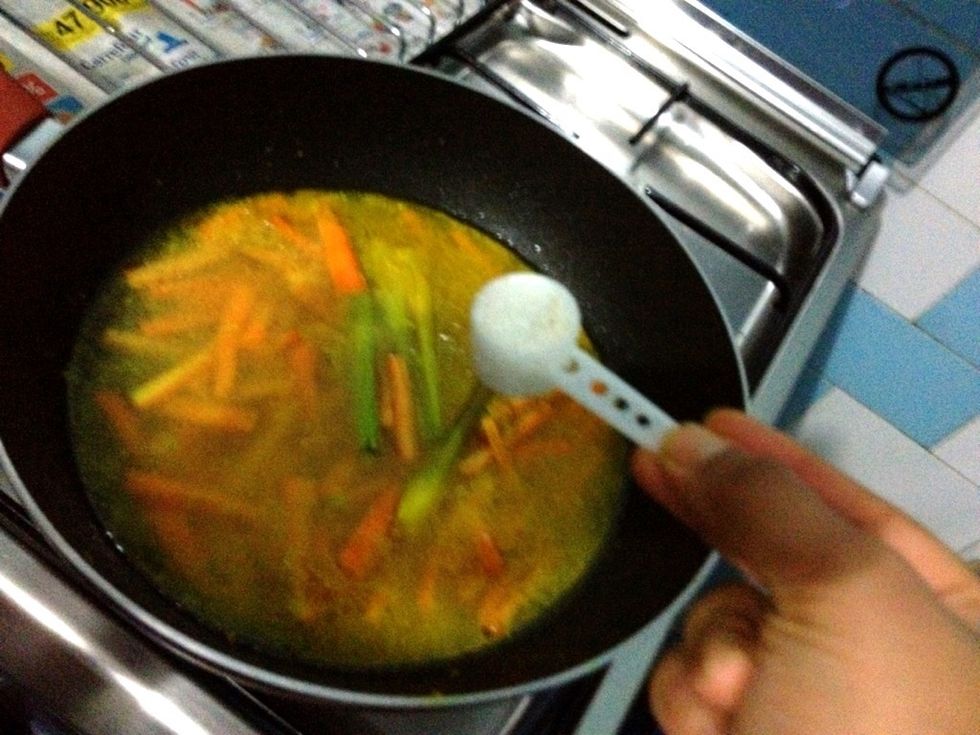 Add in 3 tbsp of sugar...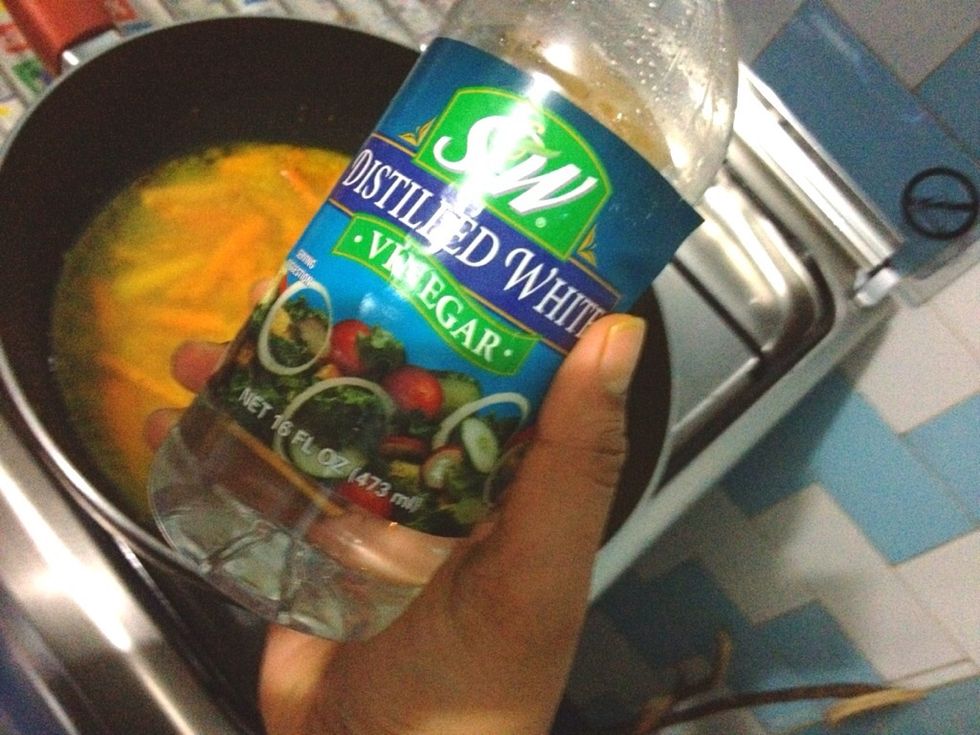 Add in 1.5 tbsp of distilled white vinegar. This to keep the veggies keep crisp and vibrant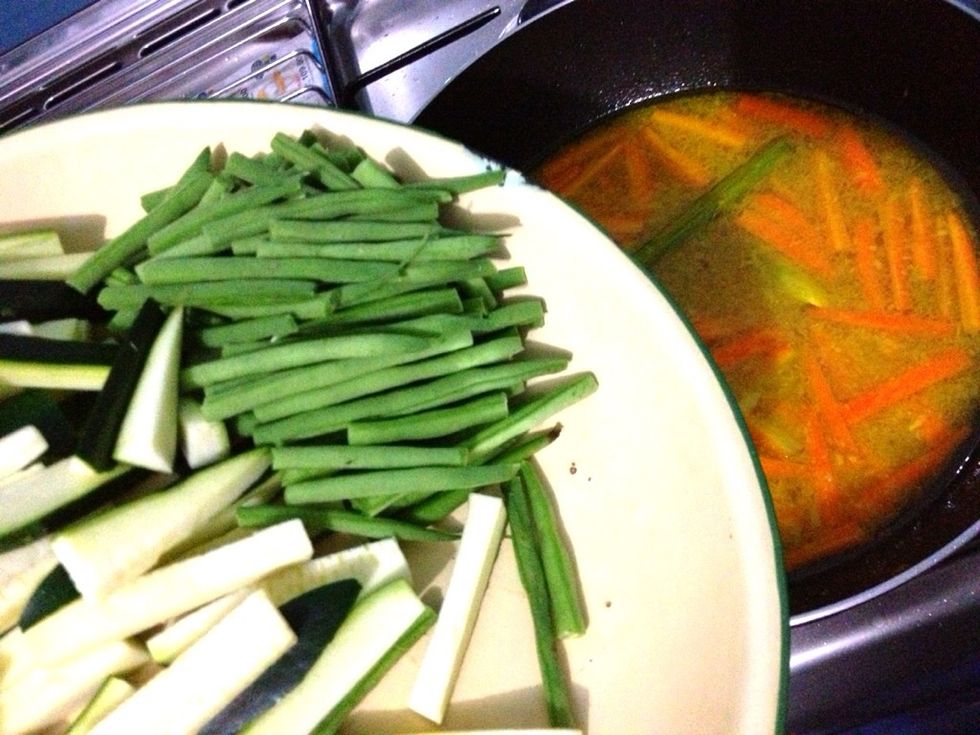 Taste taste taste ... and when u find some sweet and sour kick, set the heat in medium and add in the cucumber or zucchini, and the baby beans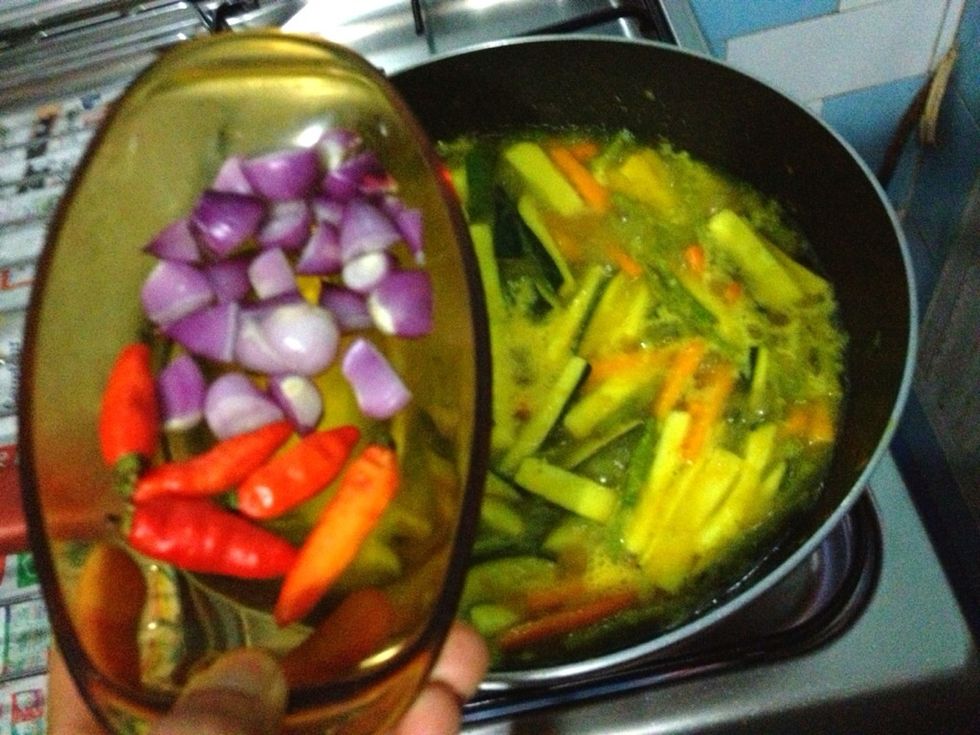 Only add in the half sliced shallots and the bird's eye chilis when the liquid in the pan is about to dry (almost finish)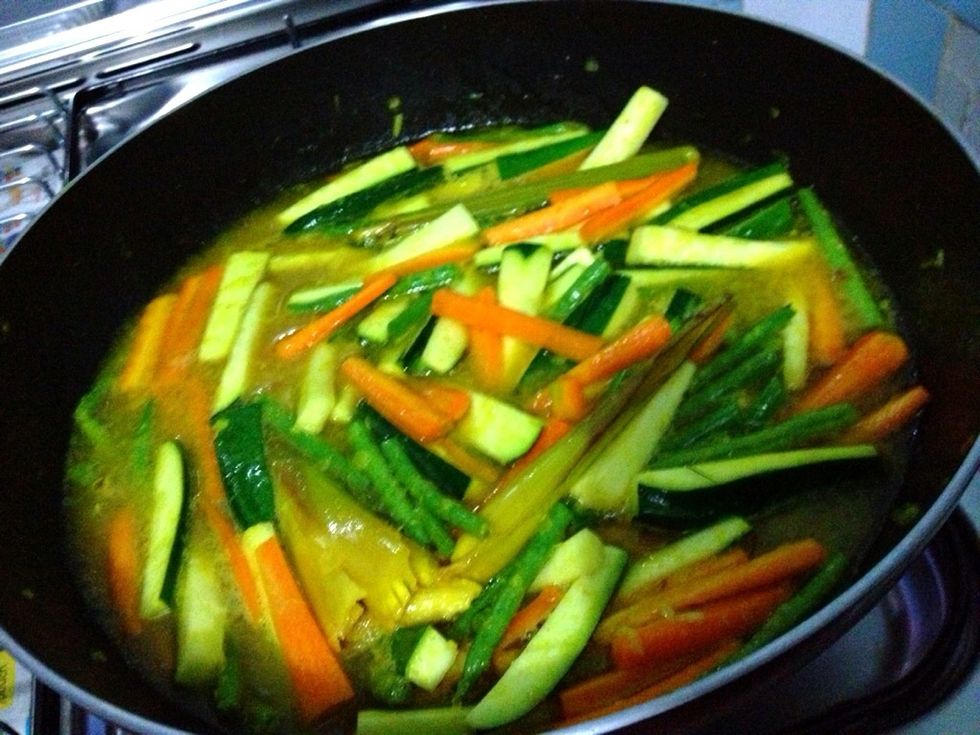 Stir to combined and let all of the veggies coated in turmeric sauce. When ur happy with the sauce volume, turn off the heat. Note: some people like to it with lots of sauce, some like it dry
Transfer to a serving plate. Great to accompany meaty dish or simply over it on warm white rice :) nice, crunchy and healthy :) enjoy!
3.0 Carrot. Cut into julienne
2.0 Lebanese cucumber or zucchini
150.0g Baby green beans
7.0 shallots. Cut into half
4.0 cloves of garlic
2.0cm fresh turmeric, grated
1.0 stalk of lemongrass
5.0 bird's eye chilis
5.0 candlenuts, toasted
salt, sugar
1/2Tbsp distilled white vinegar
1.0tsp ground corriander
Putri Lah
a foodperiment and a foodventorous, an Orca lover and a simple person who enjoys cozy places, good music and good books.