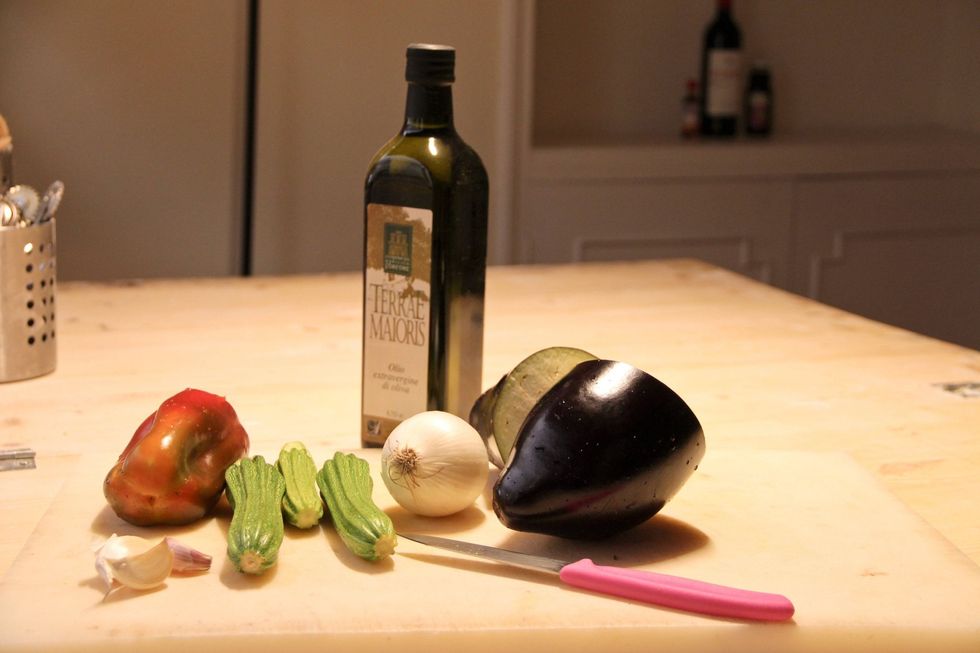 Prepare your ingredients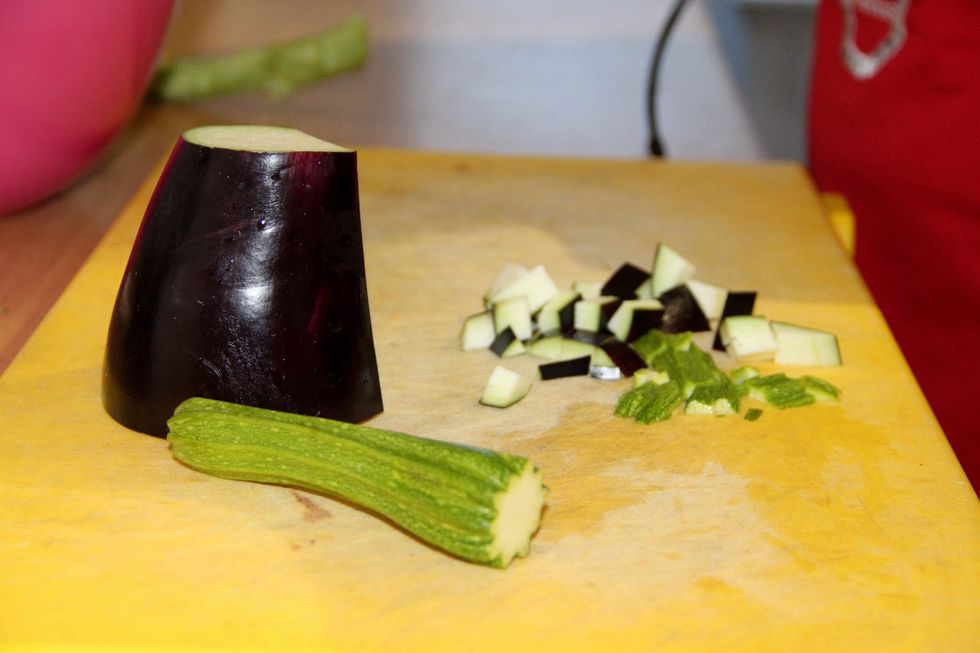 Chop your eggplant and zucchini in small pieces.
Chop your white onions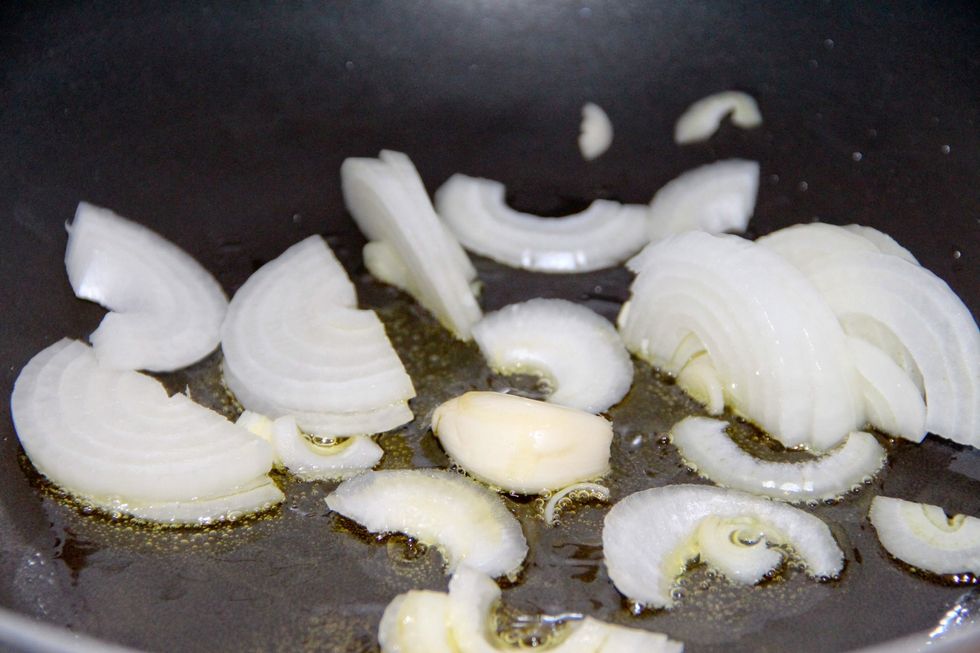 Put your chopped onions in a pan with olive oil and a clove of garlic and sauté.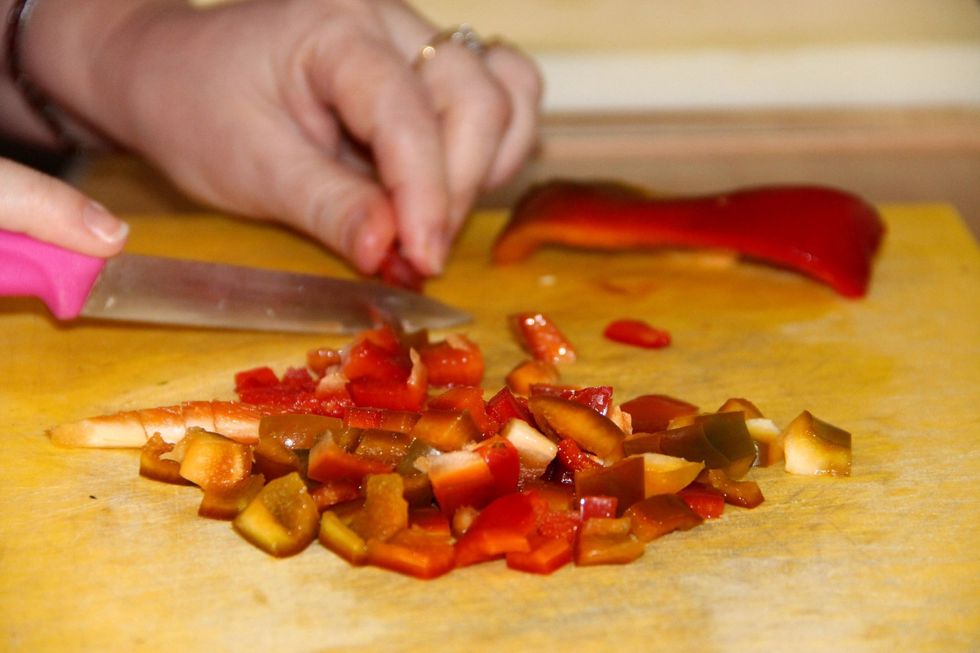 Chop red peppers in small pieces.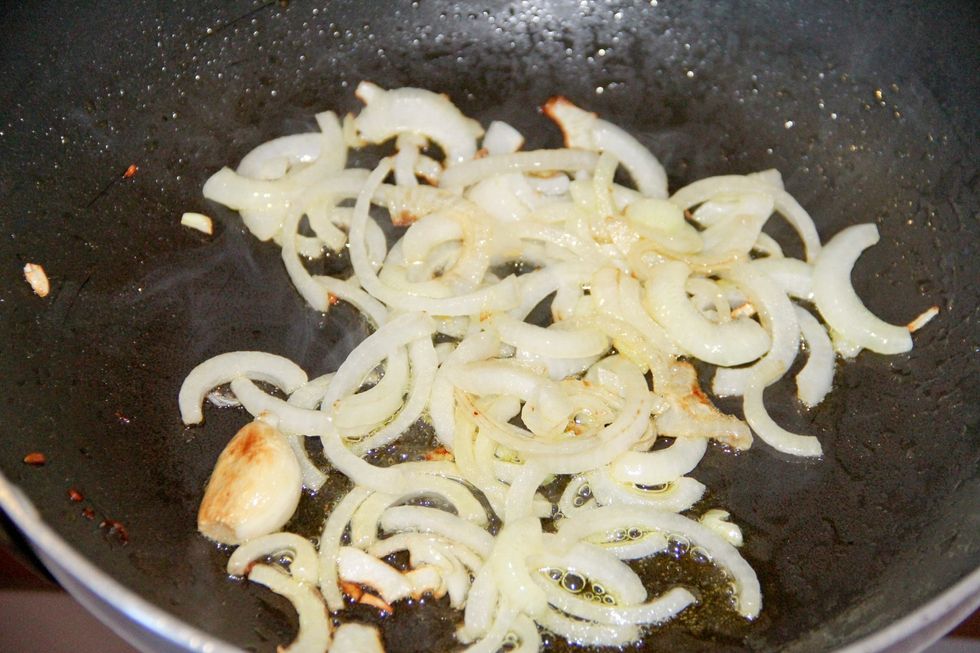 Sauté till lighly brown.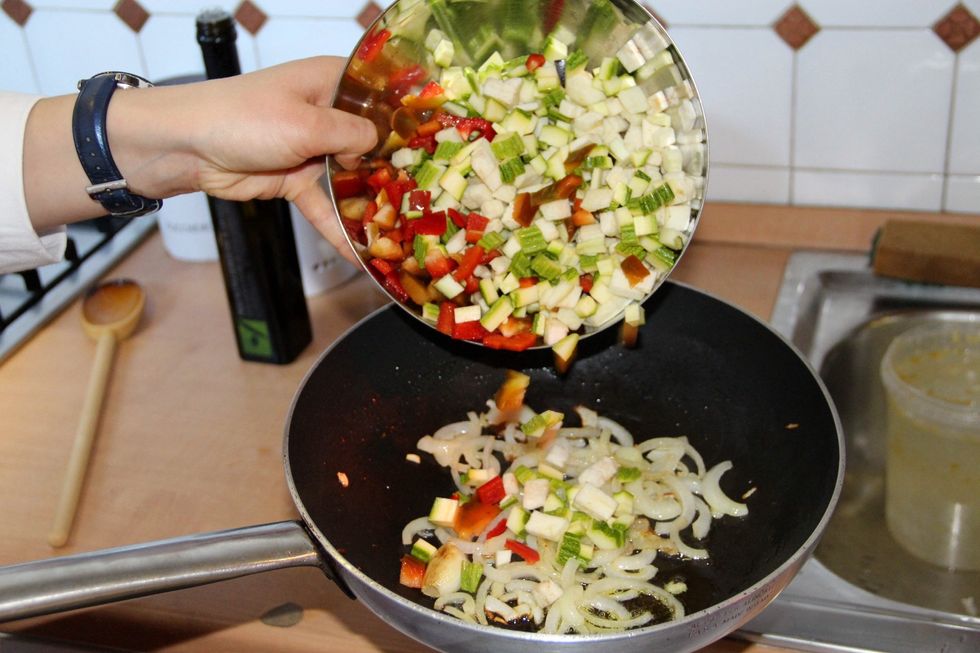 Add all your chopped vegetables.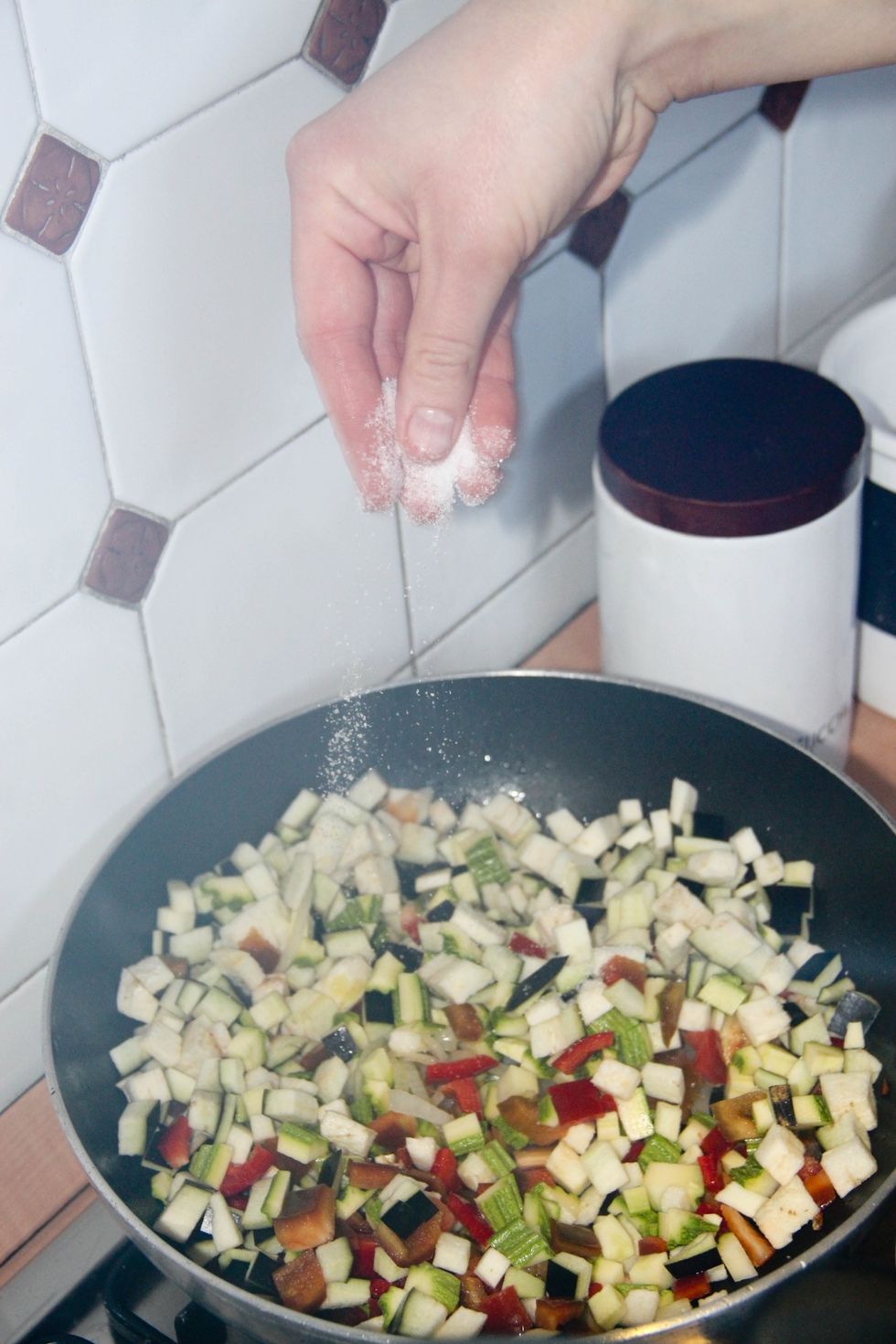 Add a pinch of salt.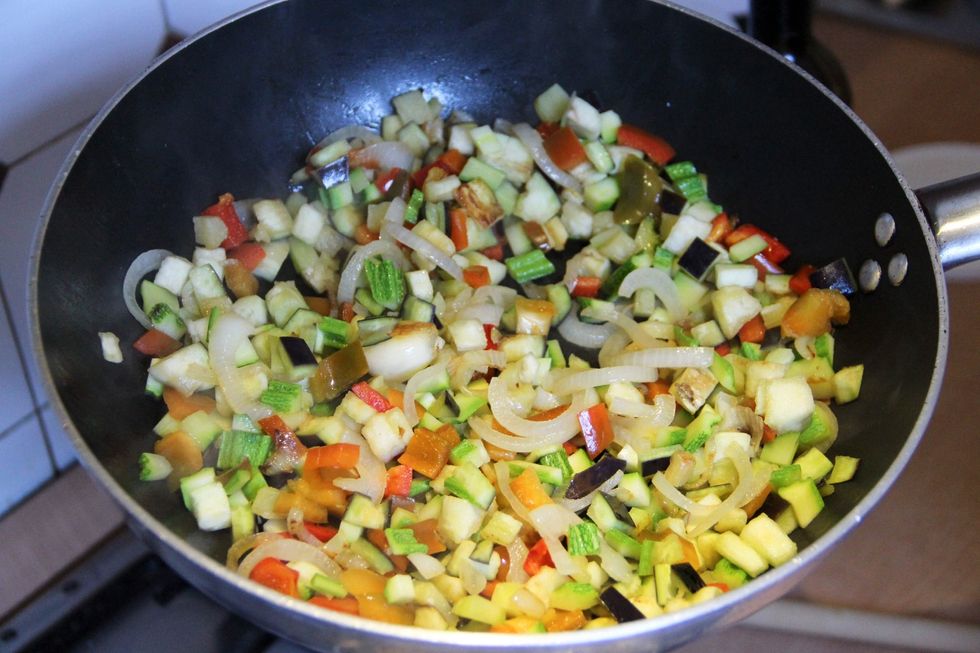 Sauté all vegetables together until they are soft amd lightly brown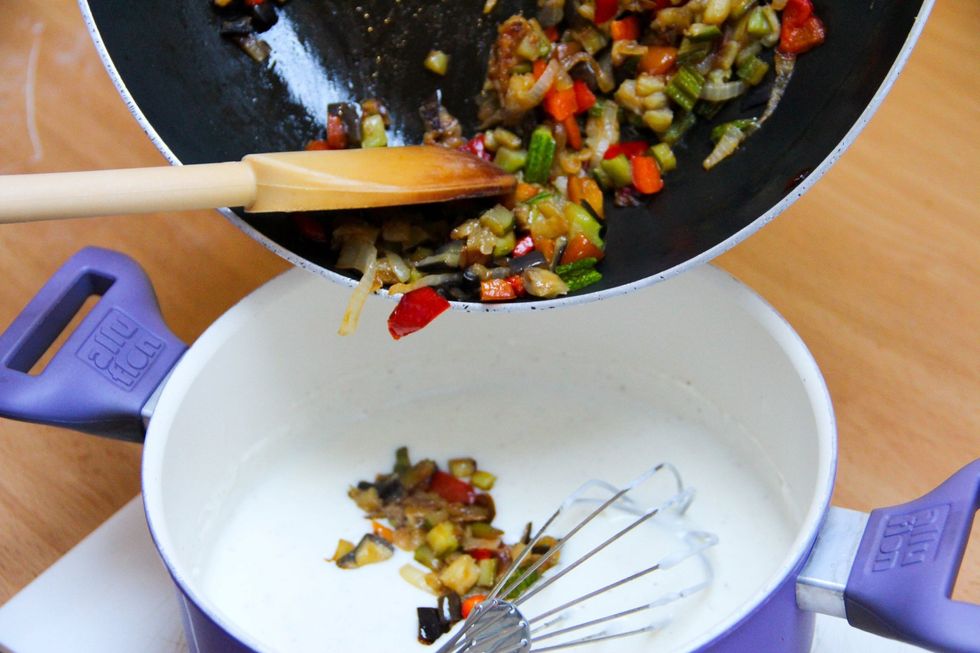 Add to you bechamel sauce (check the guide how to make bechamel sauce).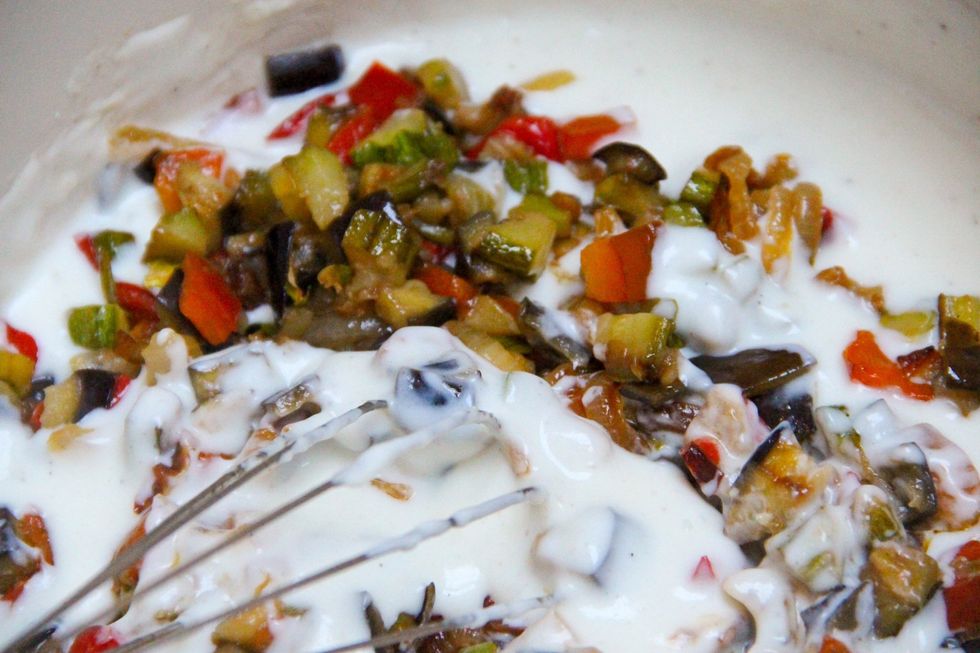 Mix together.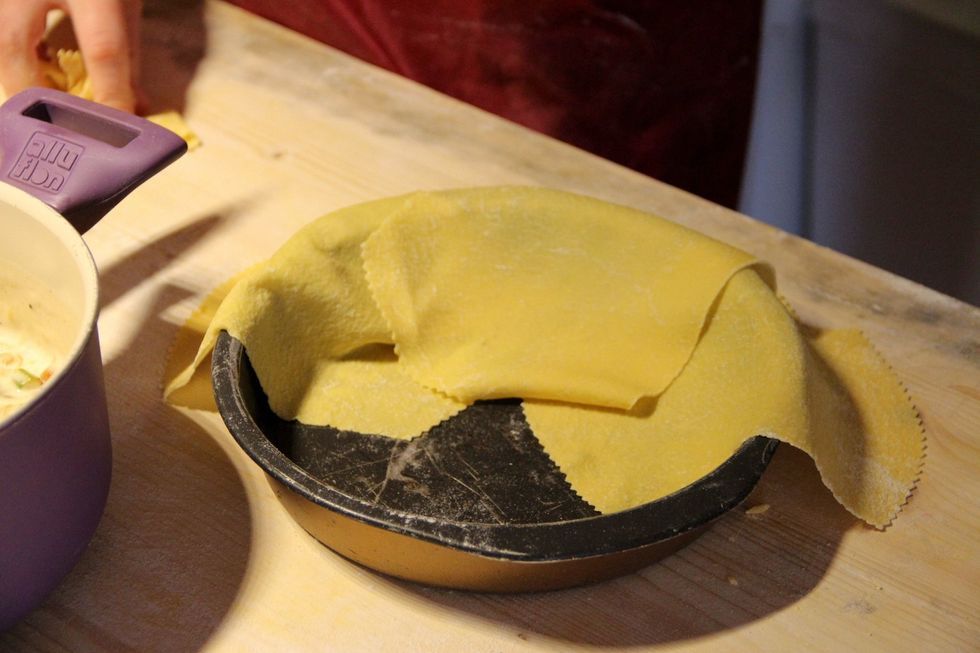 Have your fresh pasta dough flattened and ready (check how to make fresh pasta dough guide).
Ready to make your lasagna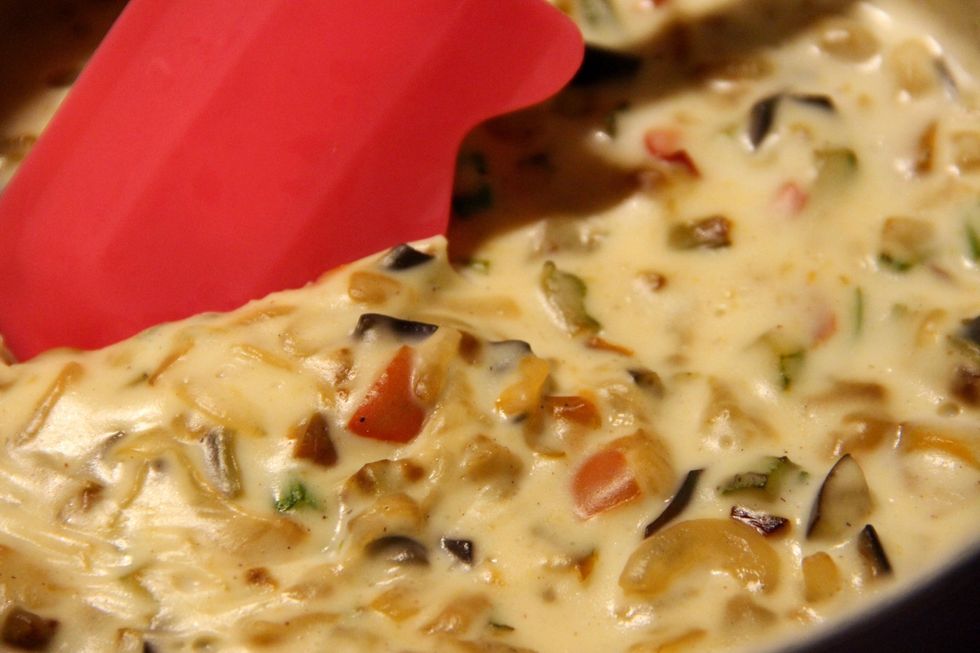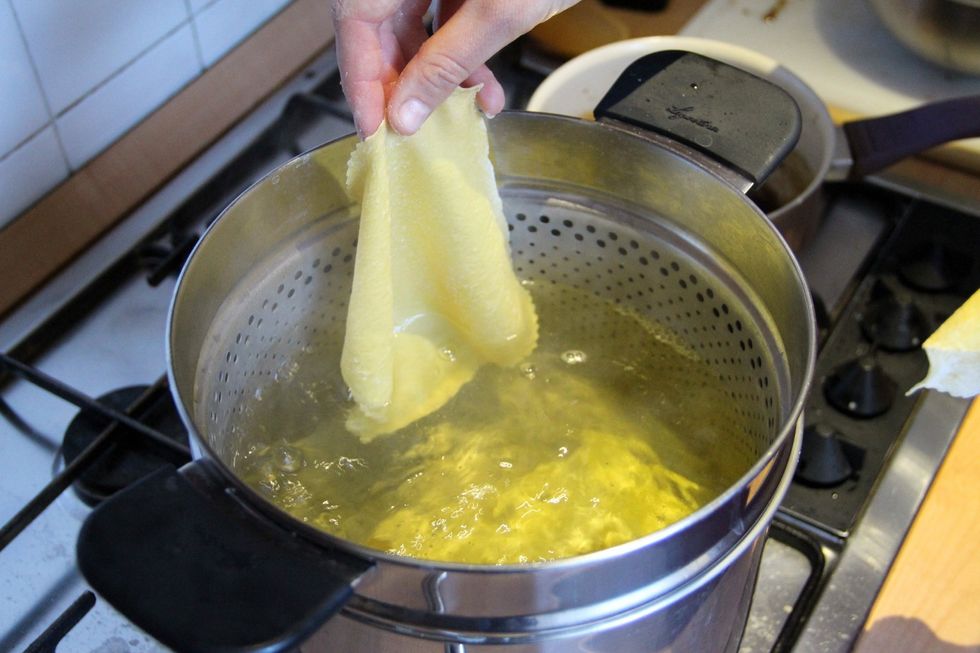 Boil for 20 seconds in hot salted boiling water.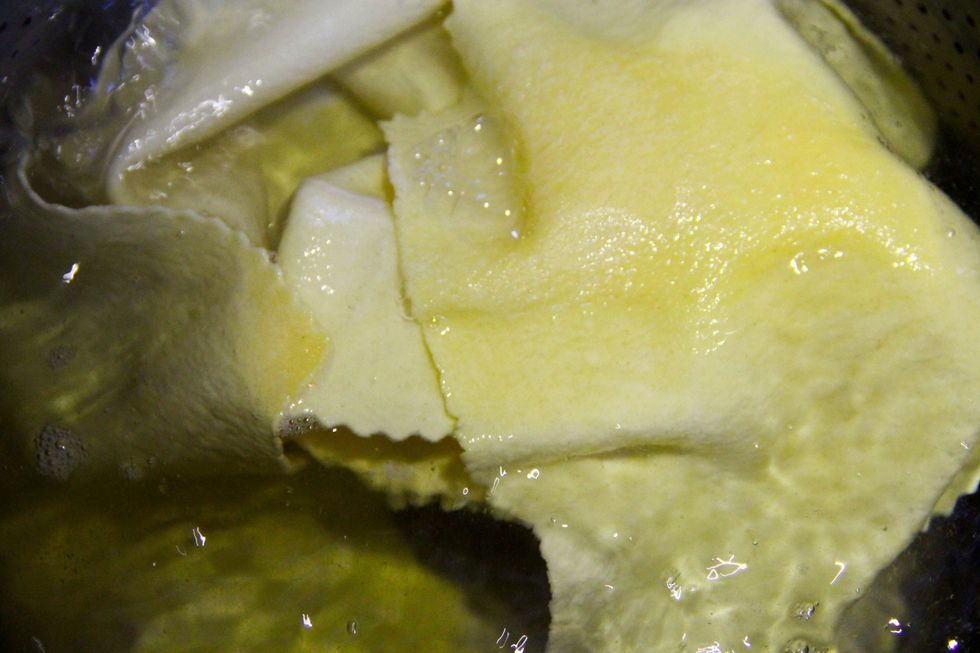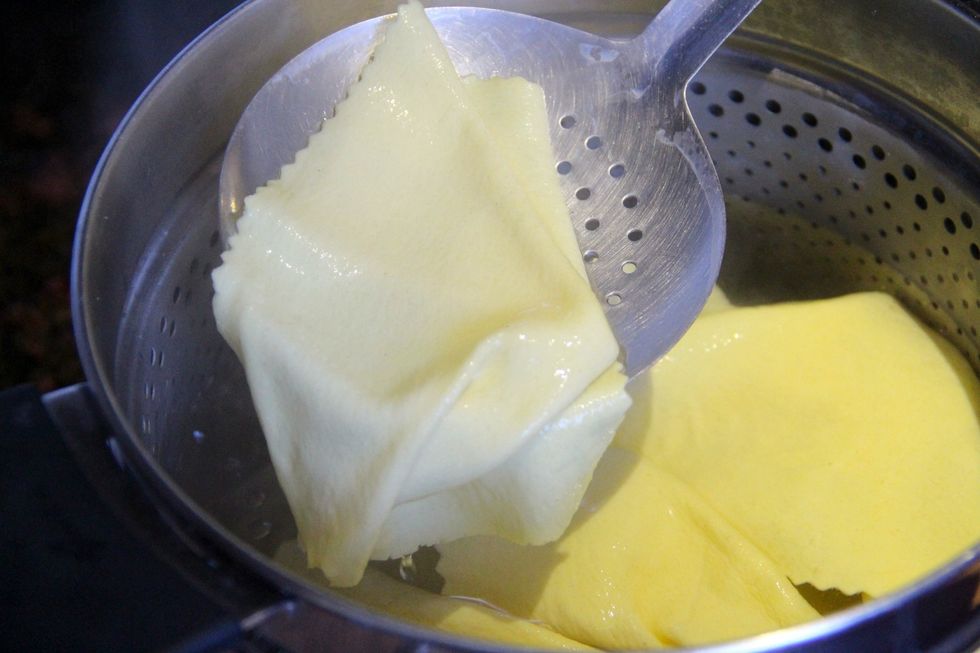 Take out and place in cold bowl of water.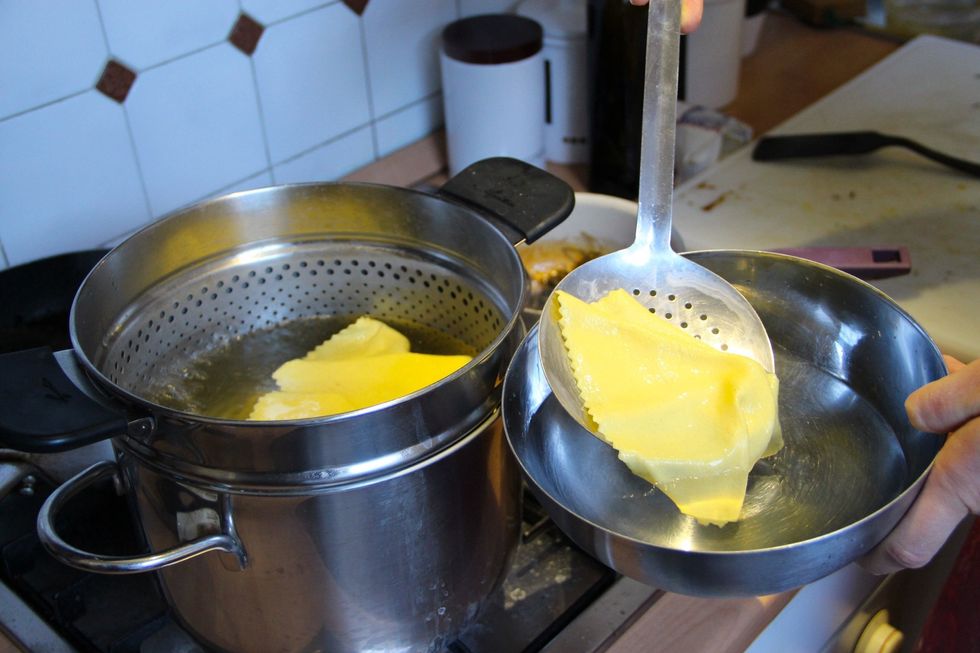 Cold water.
Preheat your oven to 200 celsius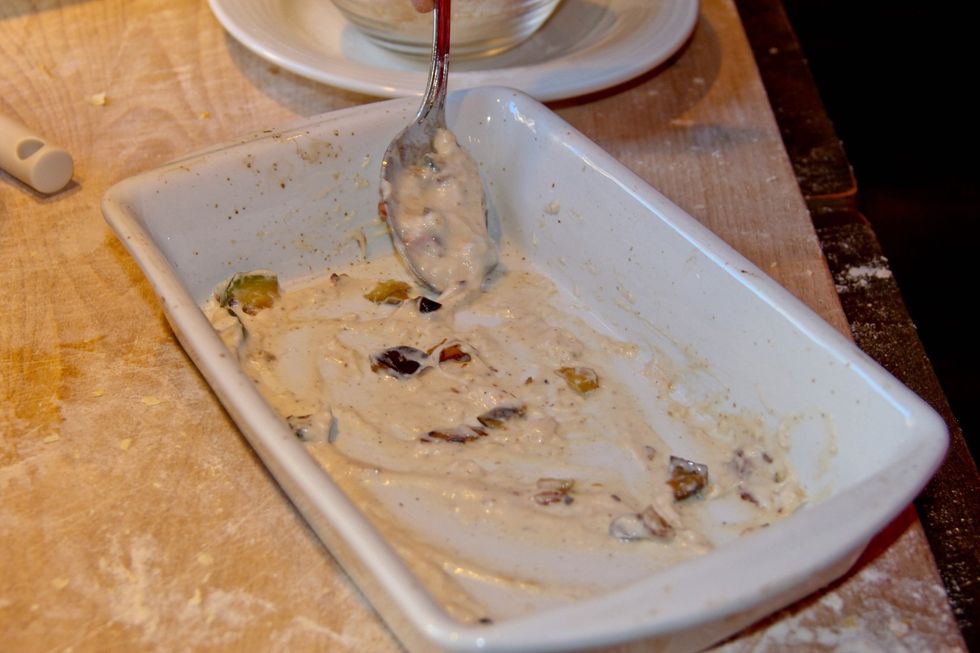 Start with a first layer of bechamel sauce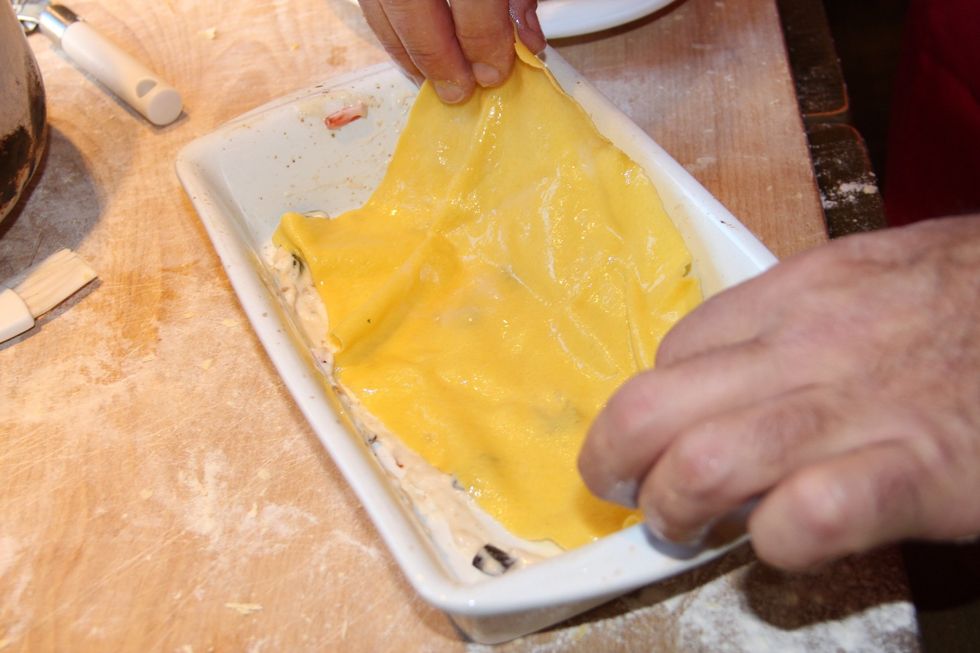 Add a layer of fresh pasta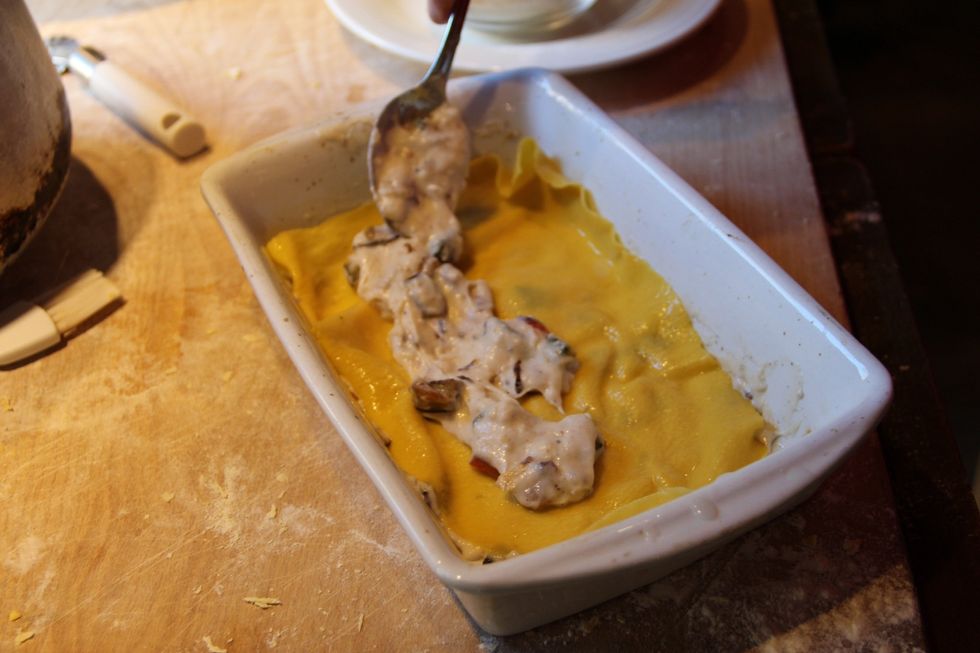 Add a second layer of bechamel sauce...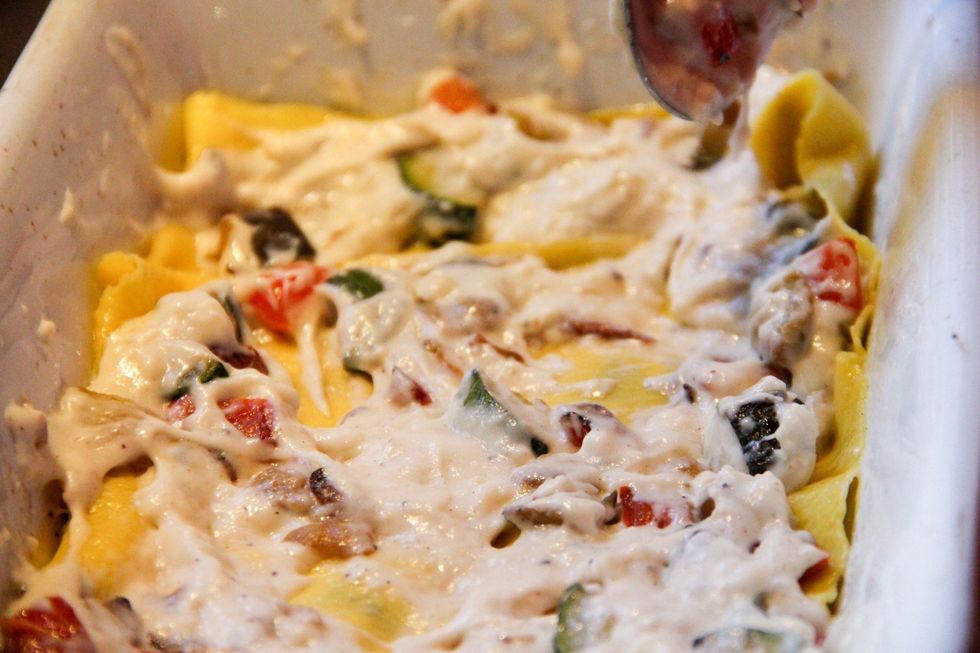 Looks great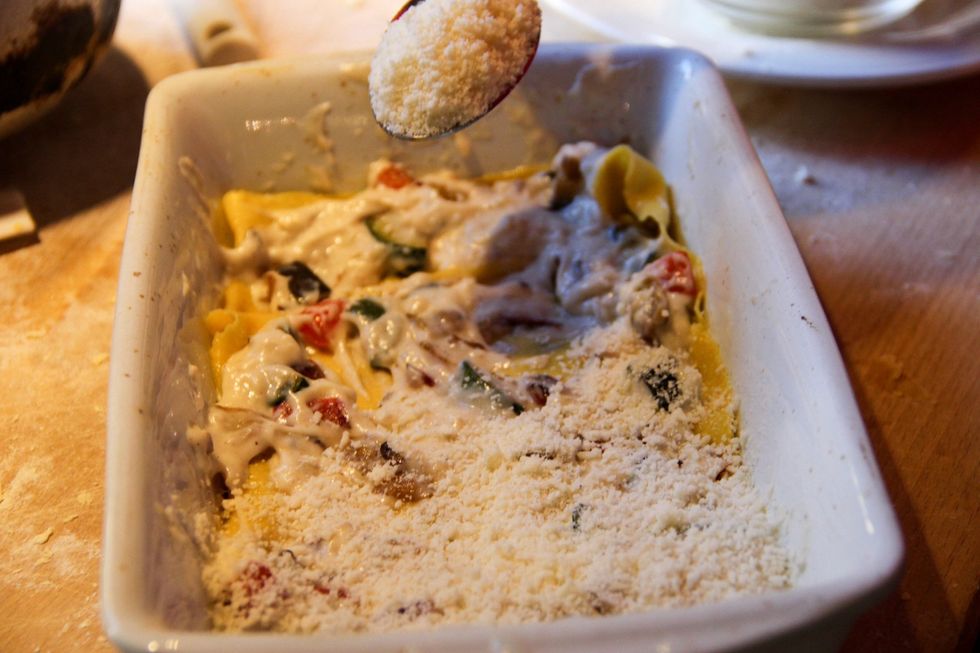 Add a layer of parmigiano cheese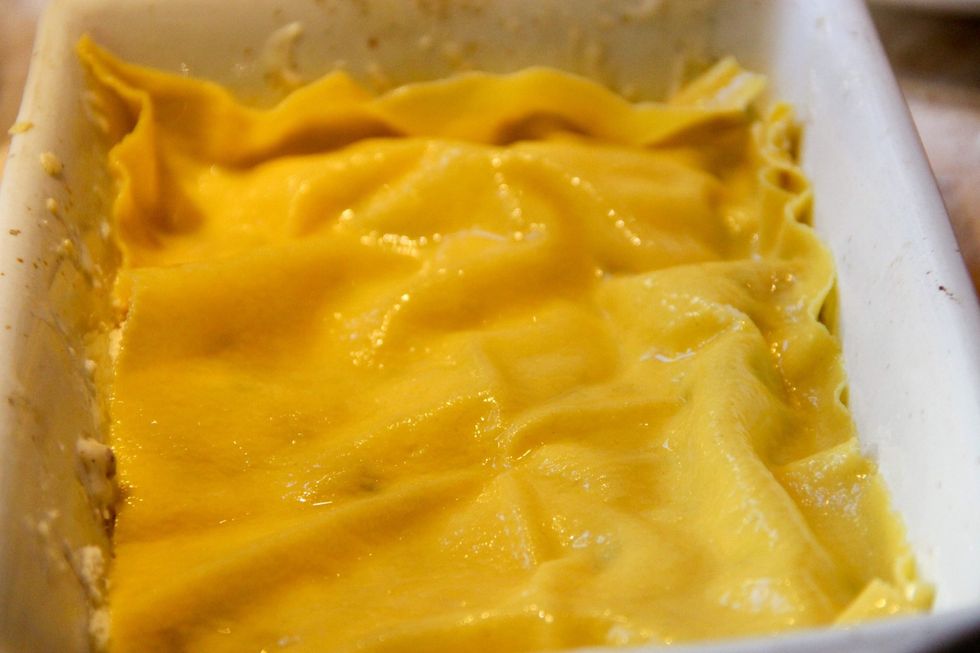 Continue adding layers till you arrive to the edge of the pan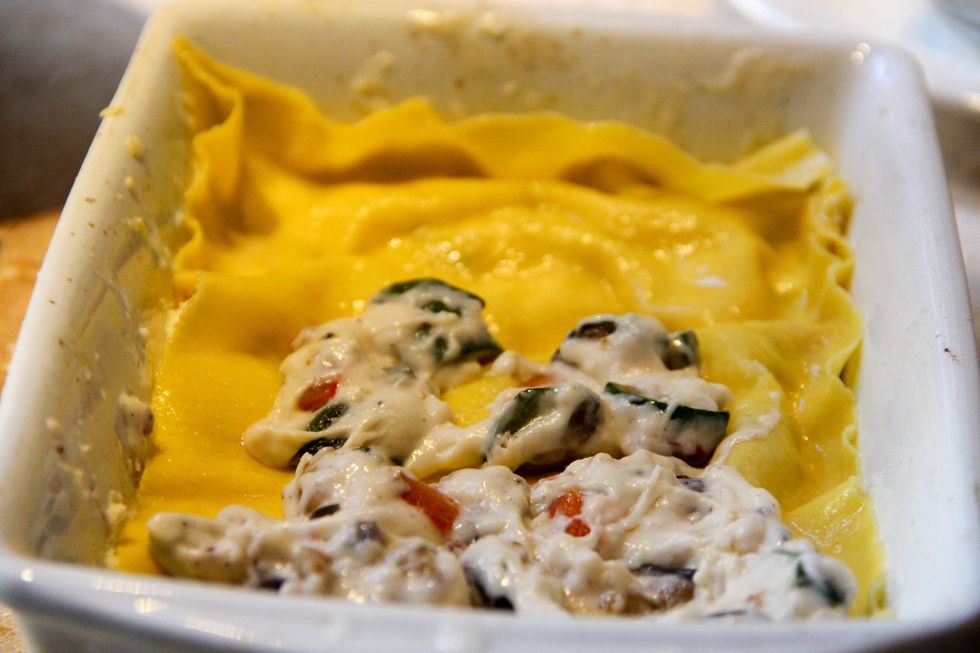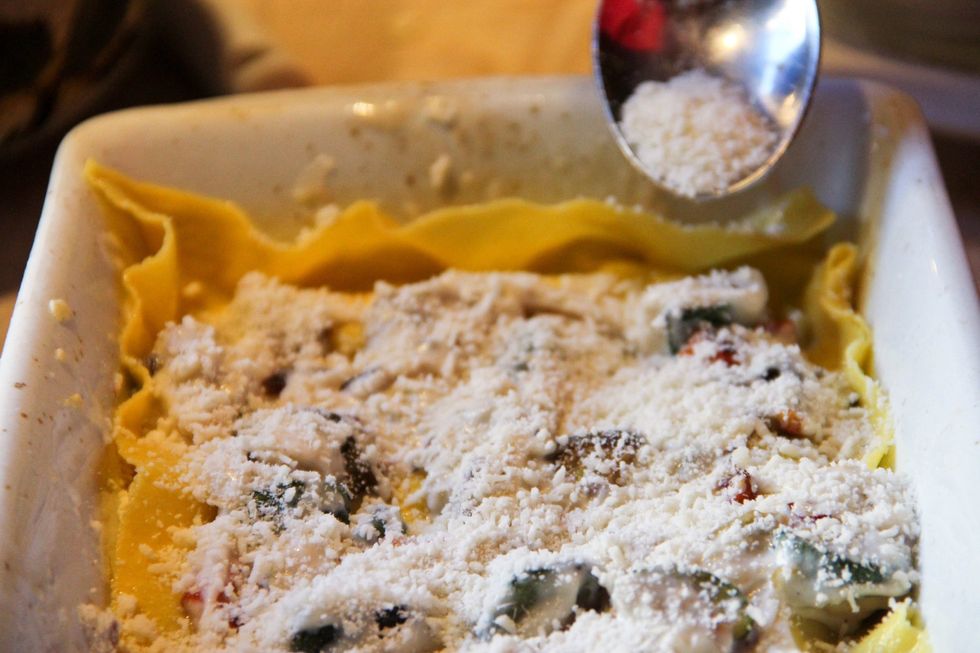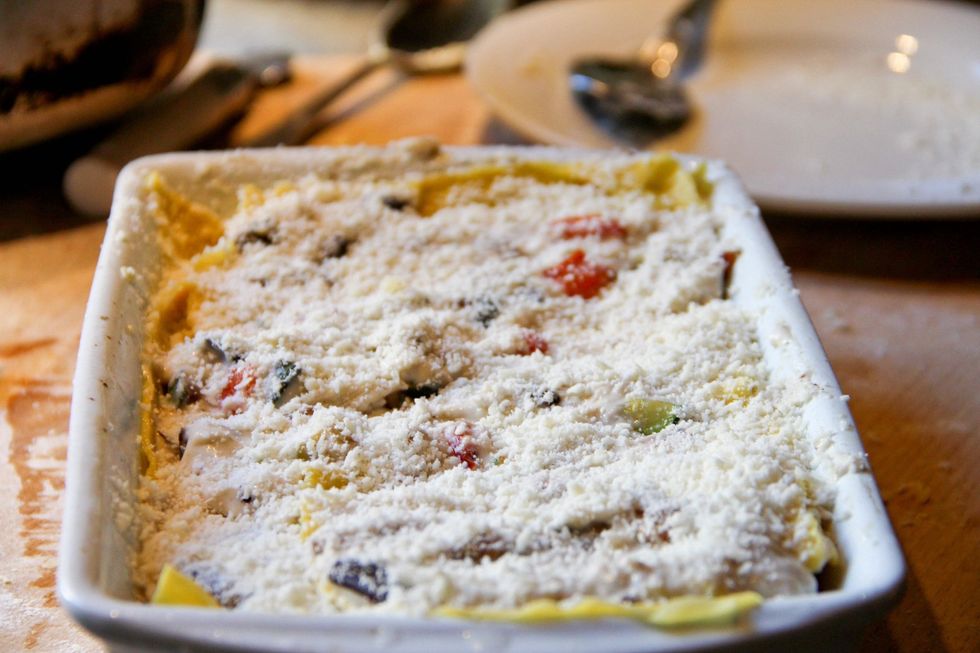 I nice layer of parmigiano cheese to finish the top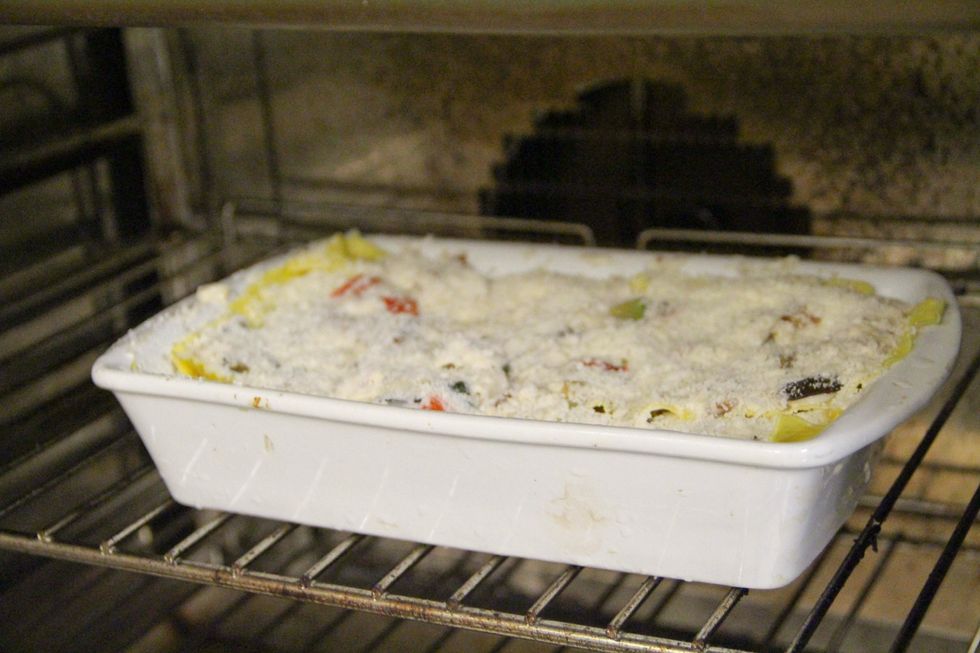 Bake for about 20 minutes till golden brown in color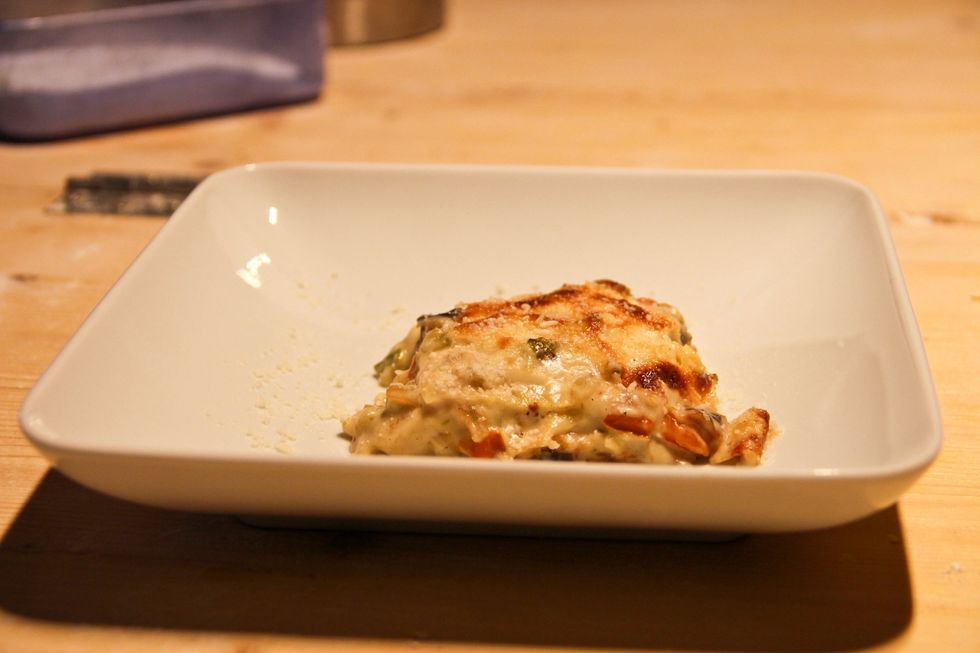 You should be ready to serve...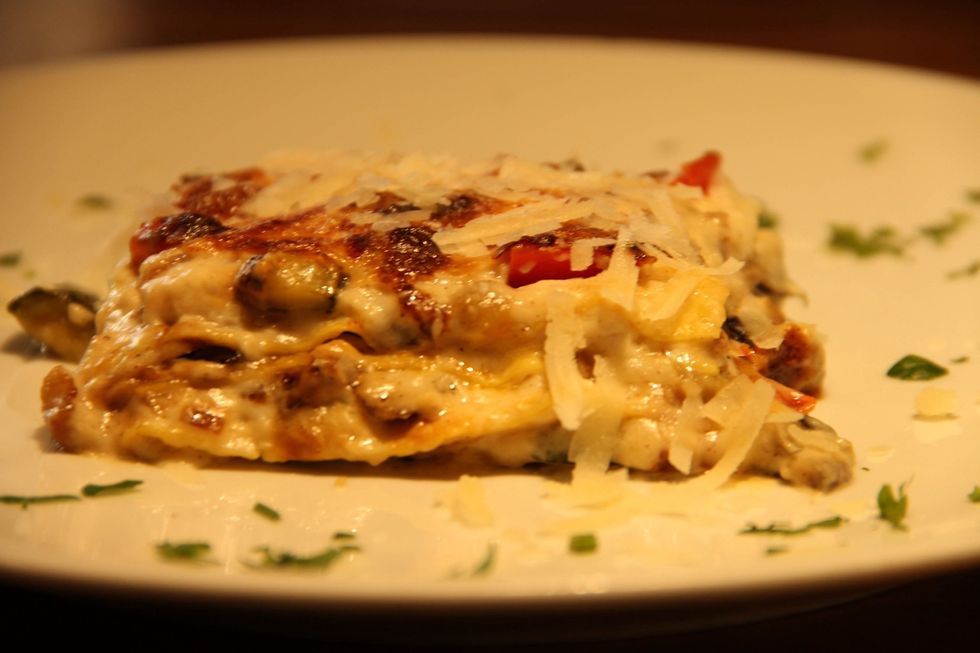 Buon appetito
1/2l Bechamel sauce ( check bechamel guide )
100.0g Fresh pasta dough (check how to make pasta dough)
1.0 White onion
4.0 Zucchini
1.0 Eggplant
1.0 Red pepper
1.0 Garlic
1.0pch Salt
2.0Tbsp Olive oil
Fabio Bongianni
Fabiolous Cooking Day is a course designed by Fabio Bongianni putting together Italian food and Italian culture.