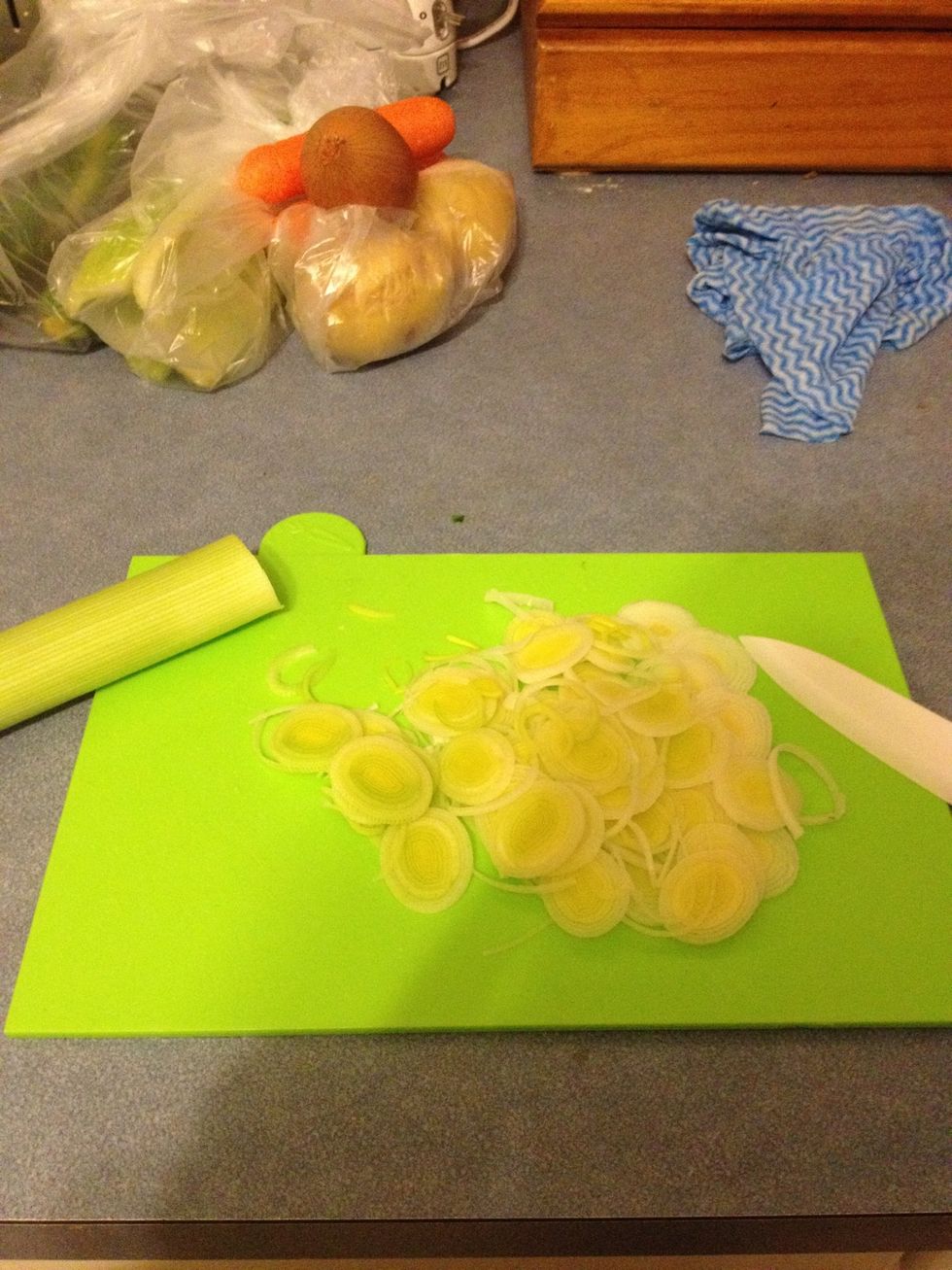 Finely slice about half a leek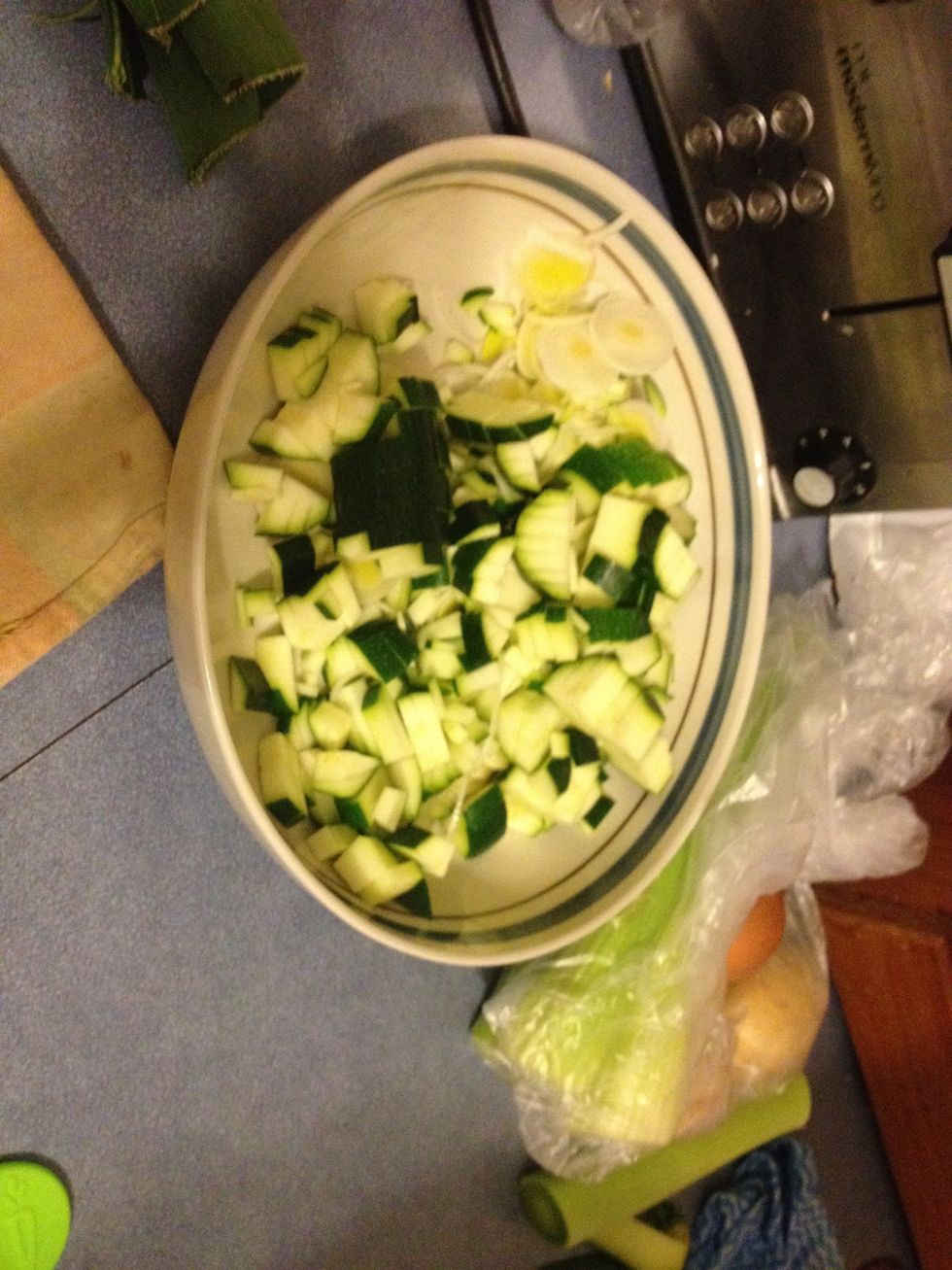 Dice the zucchini and celery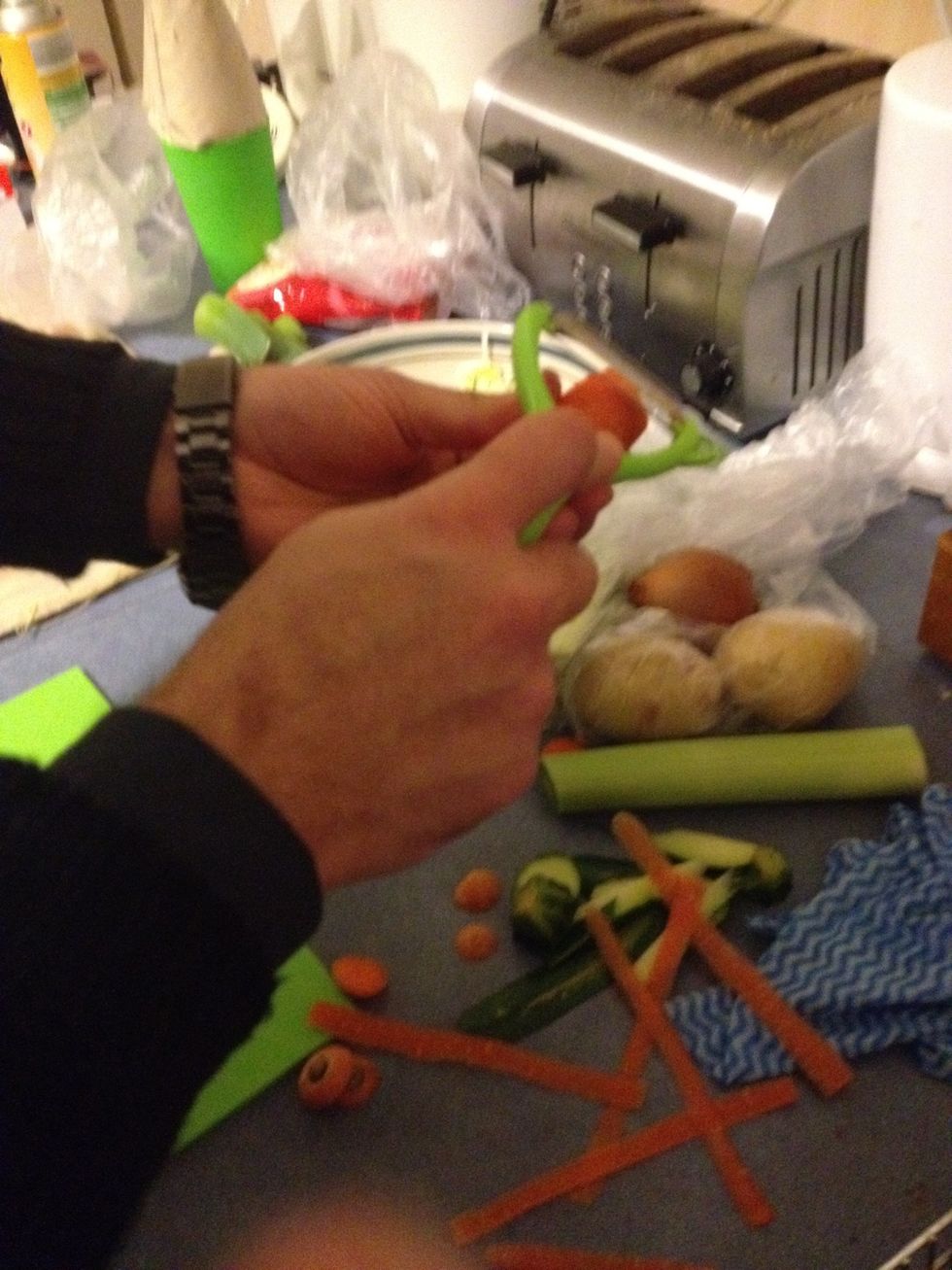 Peel and dice the carrots. My friend offered to cut the veggies for me. Explaining the man hands.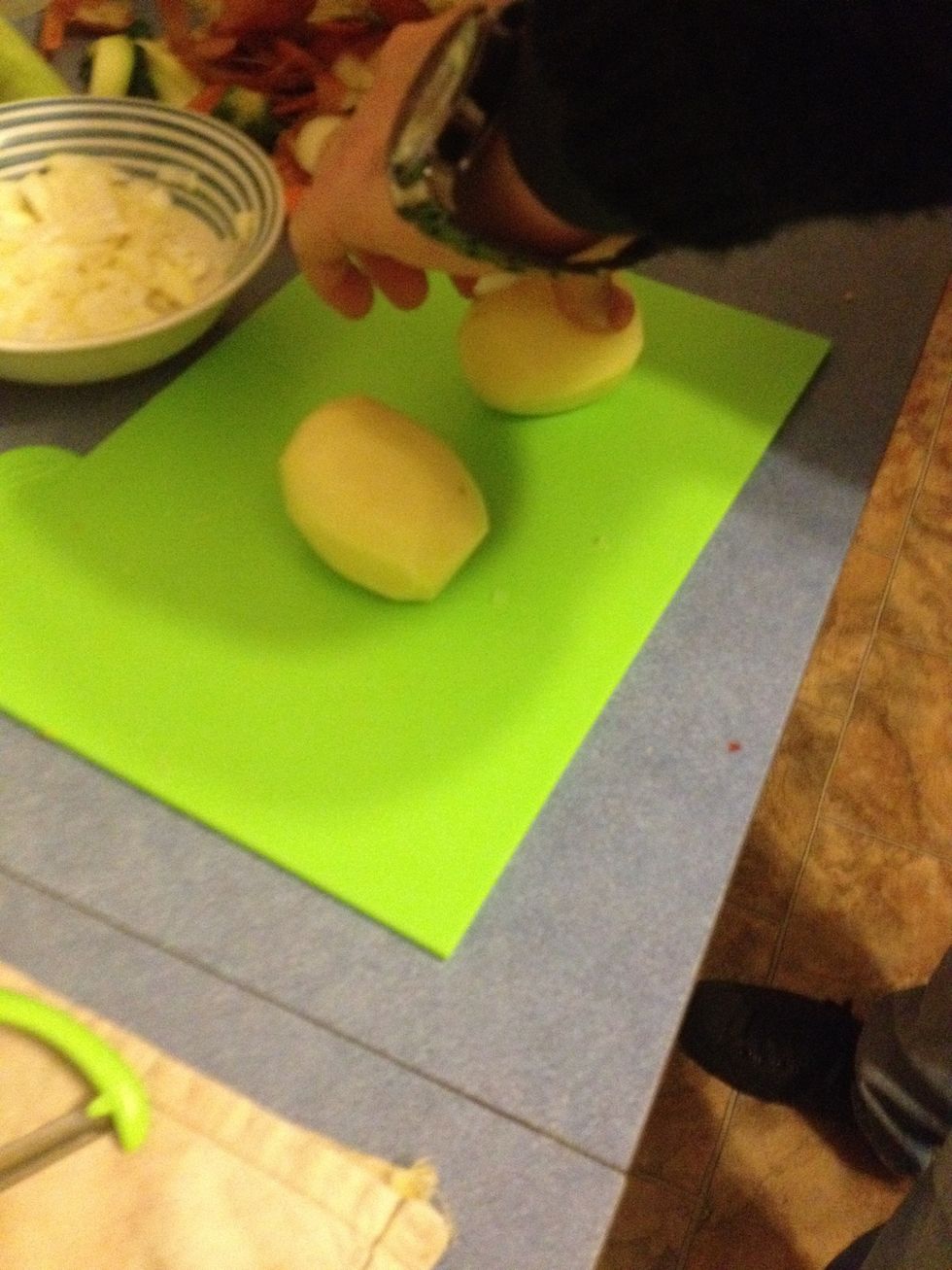 Dice the potatoes. Very very very small. You can add more if you want. This is all I had.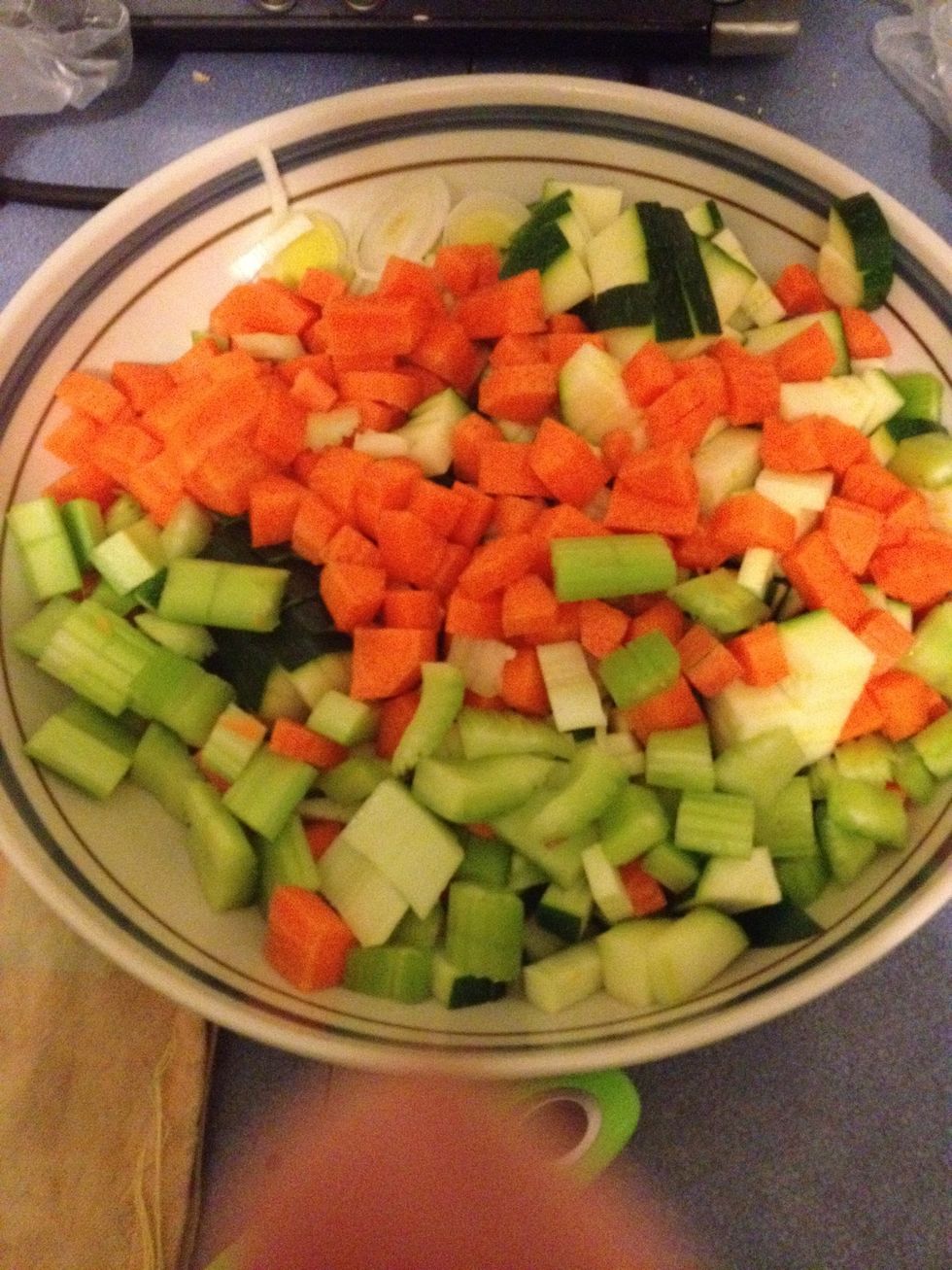 Chuck the veggies into one big bowl.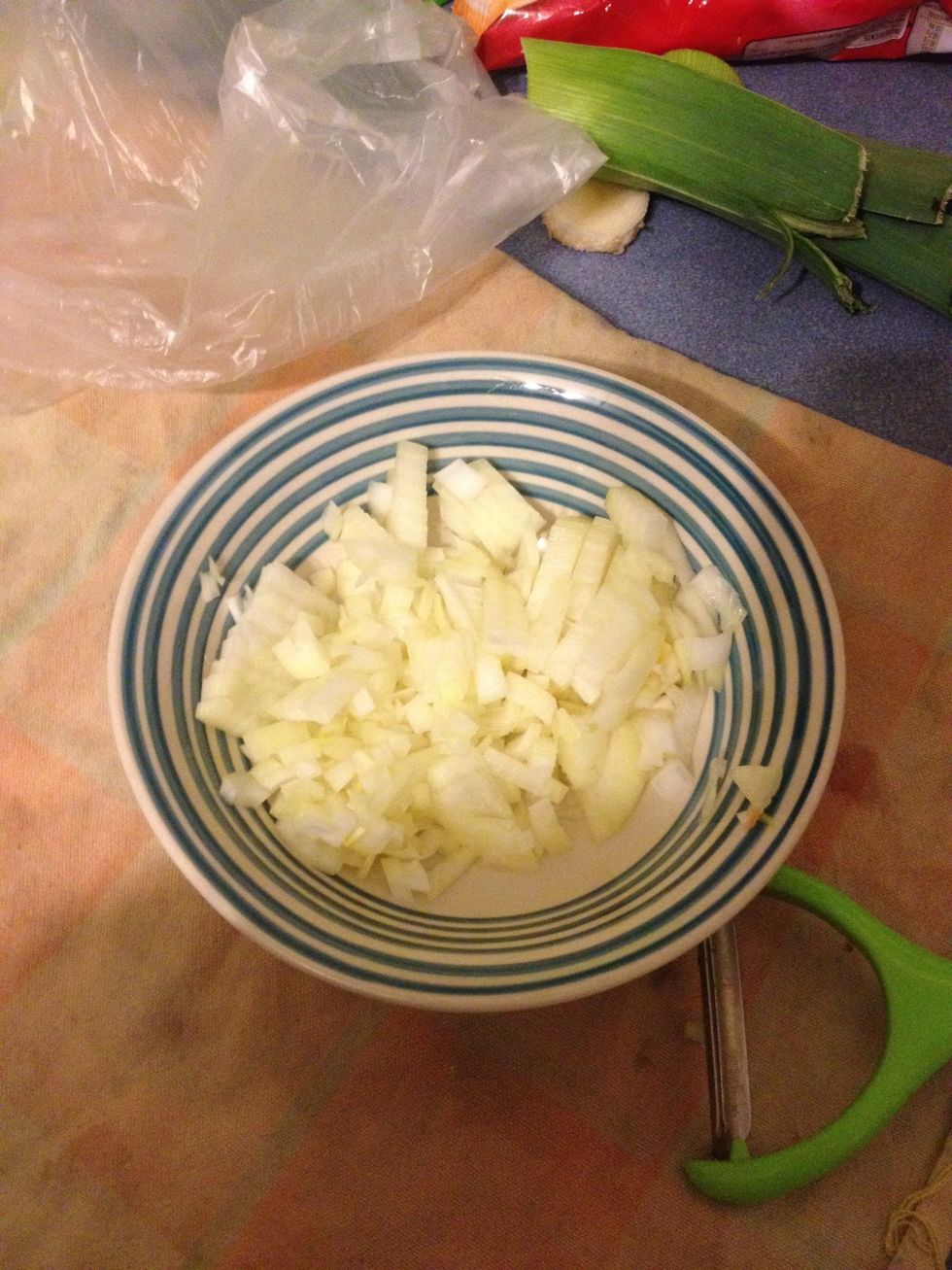 Dice the onion and garlic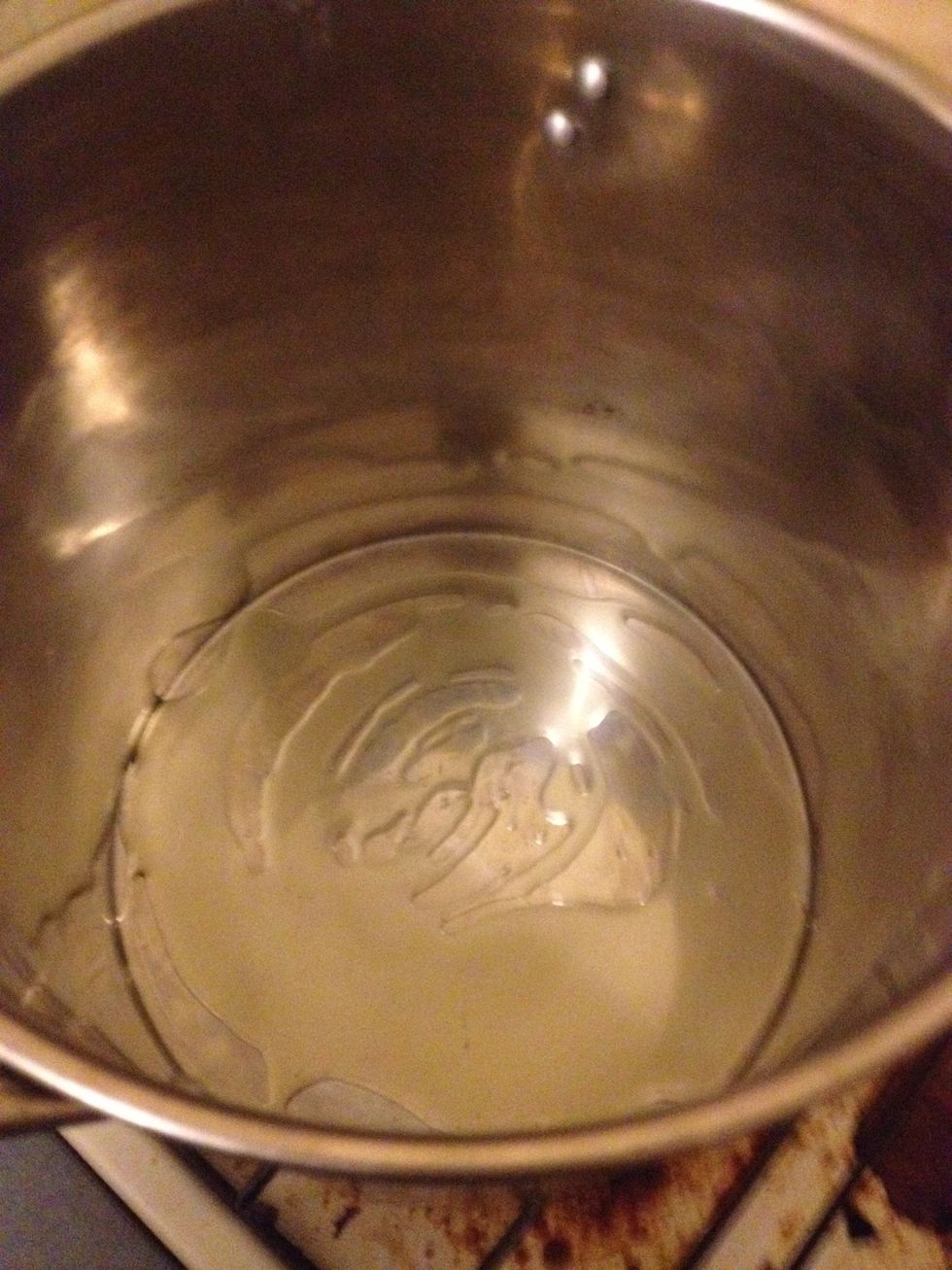 Oil up the pot (would work better with a large deep frypan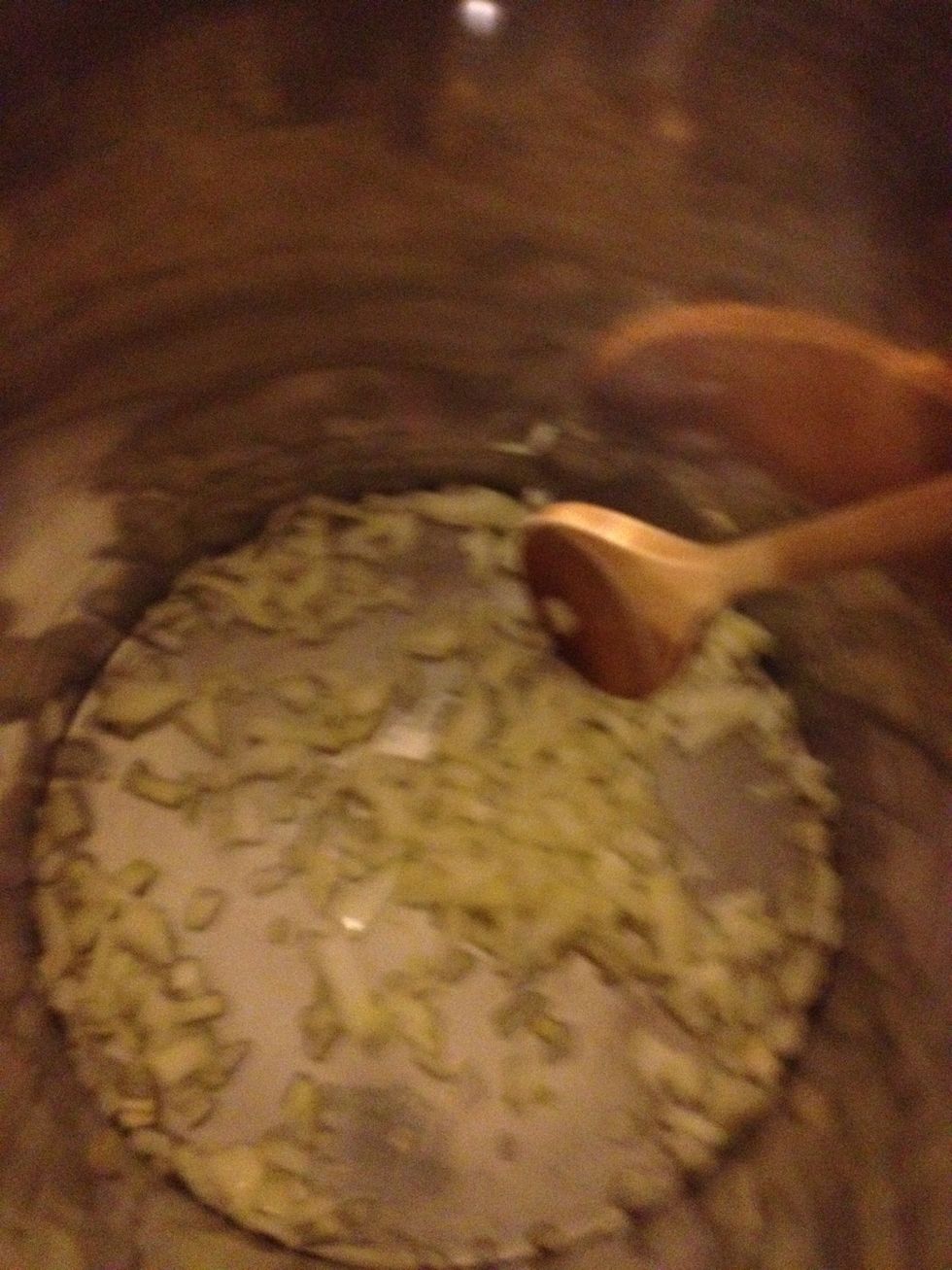 Add the onion and garlic and brown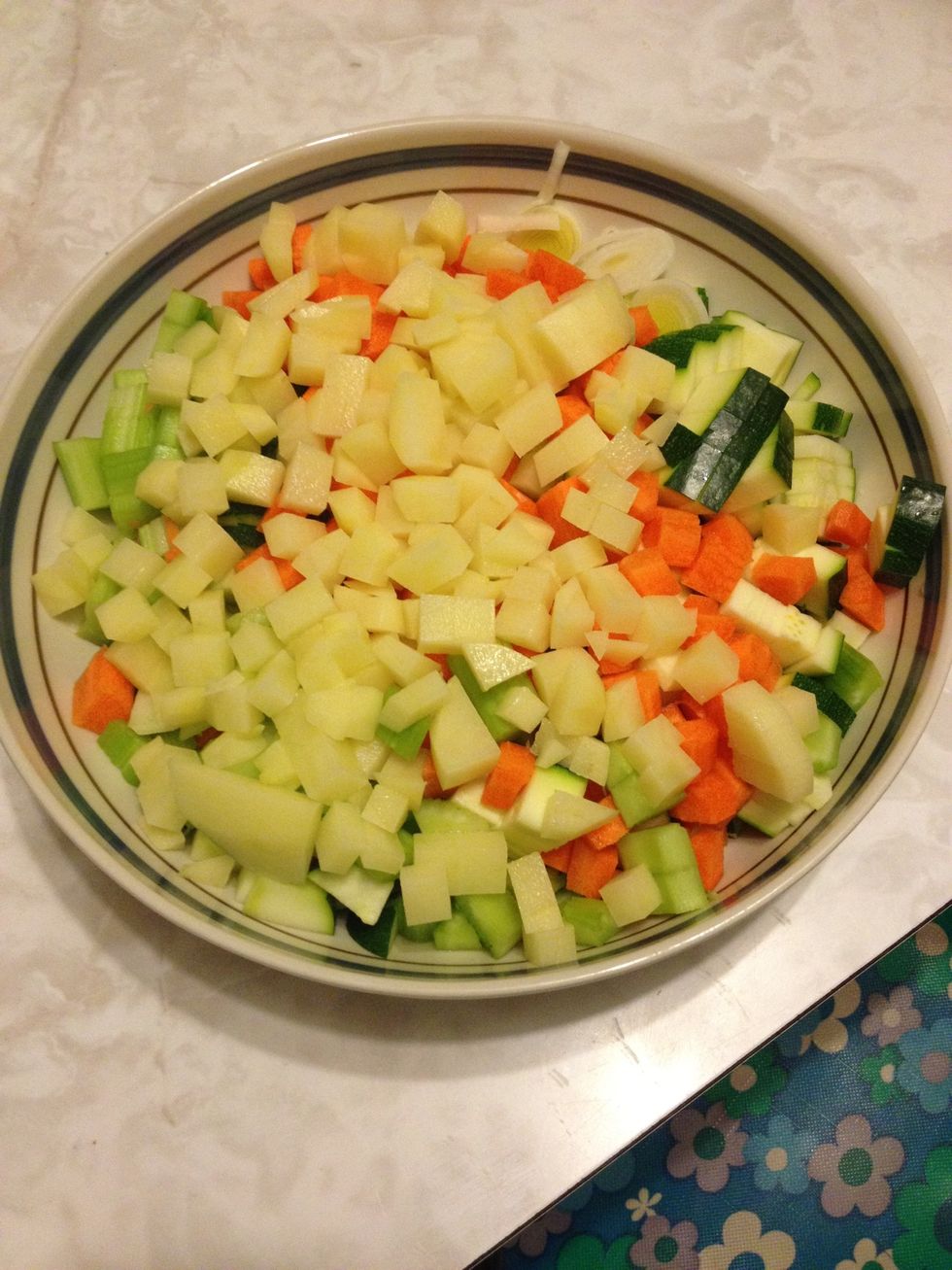 Get all the rest of your chopped up veggies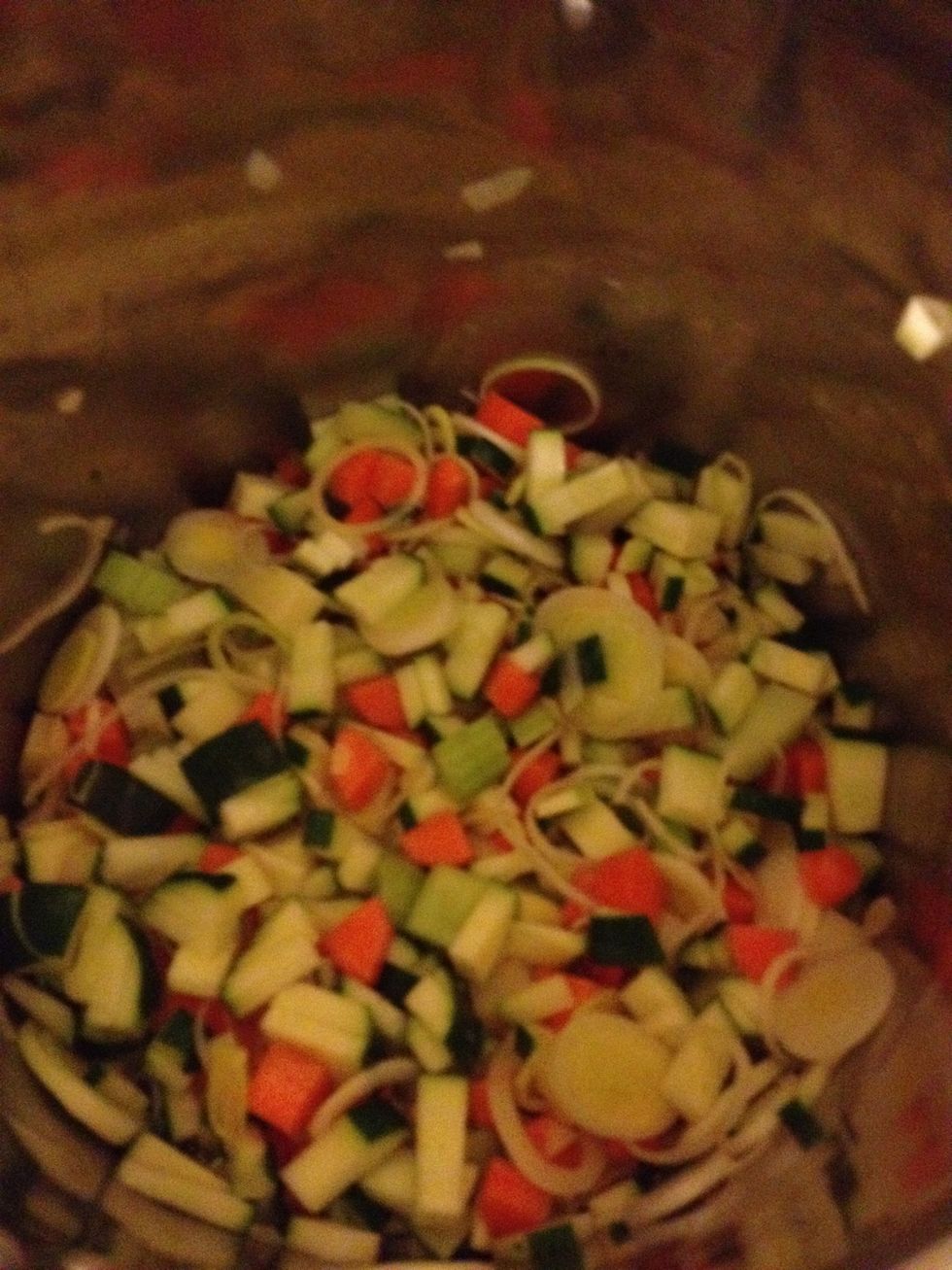 Chuck them in on a medium to high heat and cook them for a couple of minutes.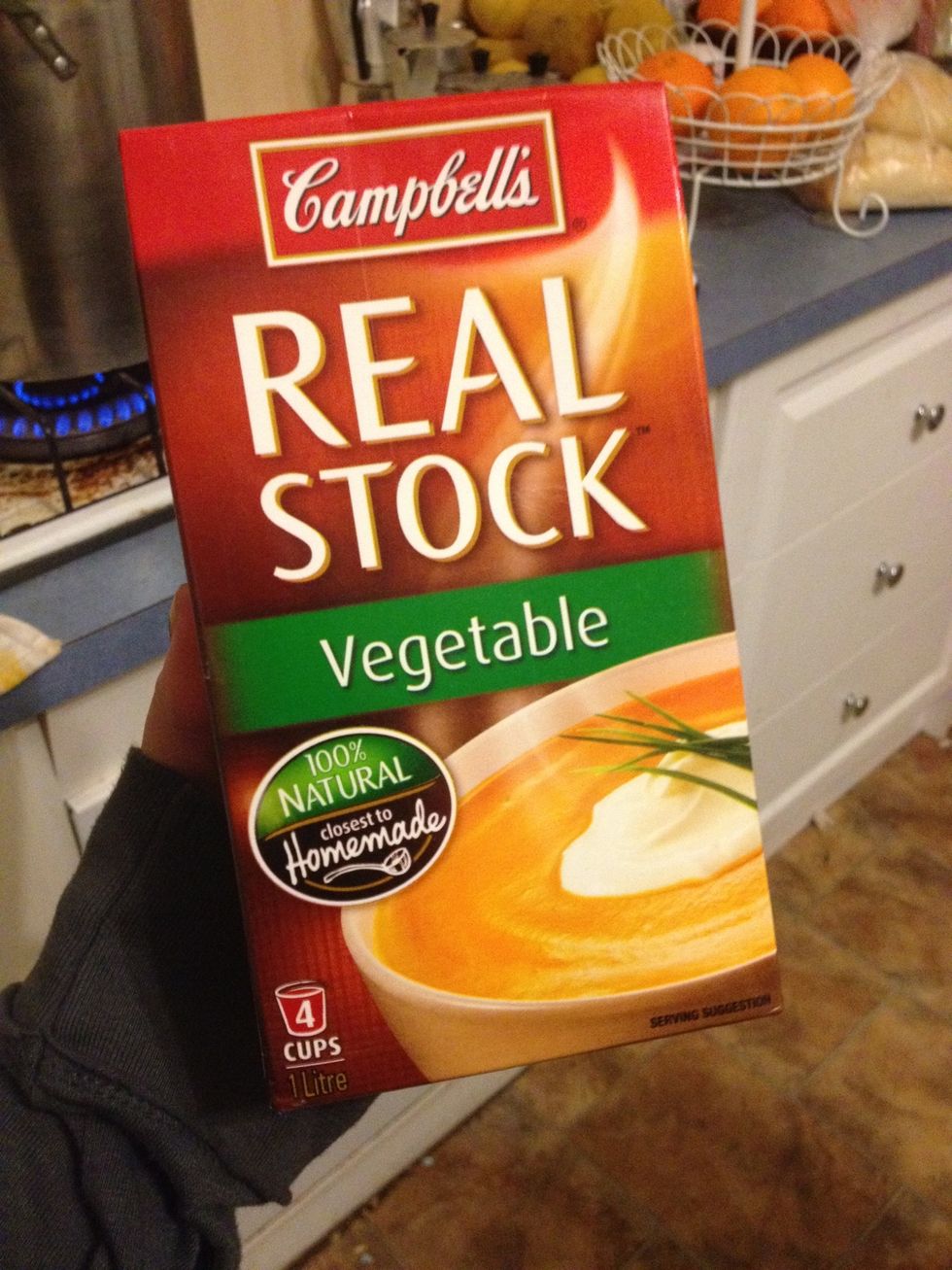 This is the vegetable stock I like.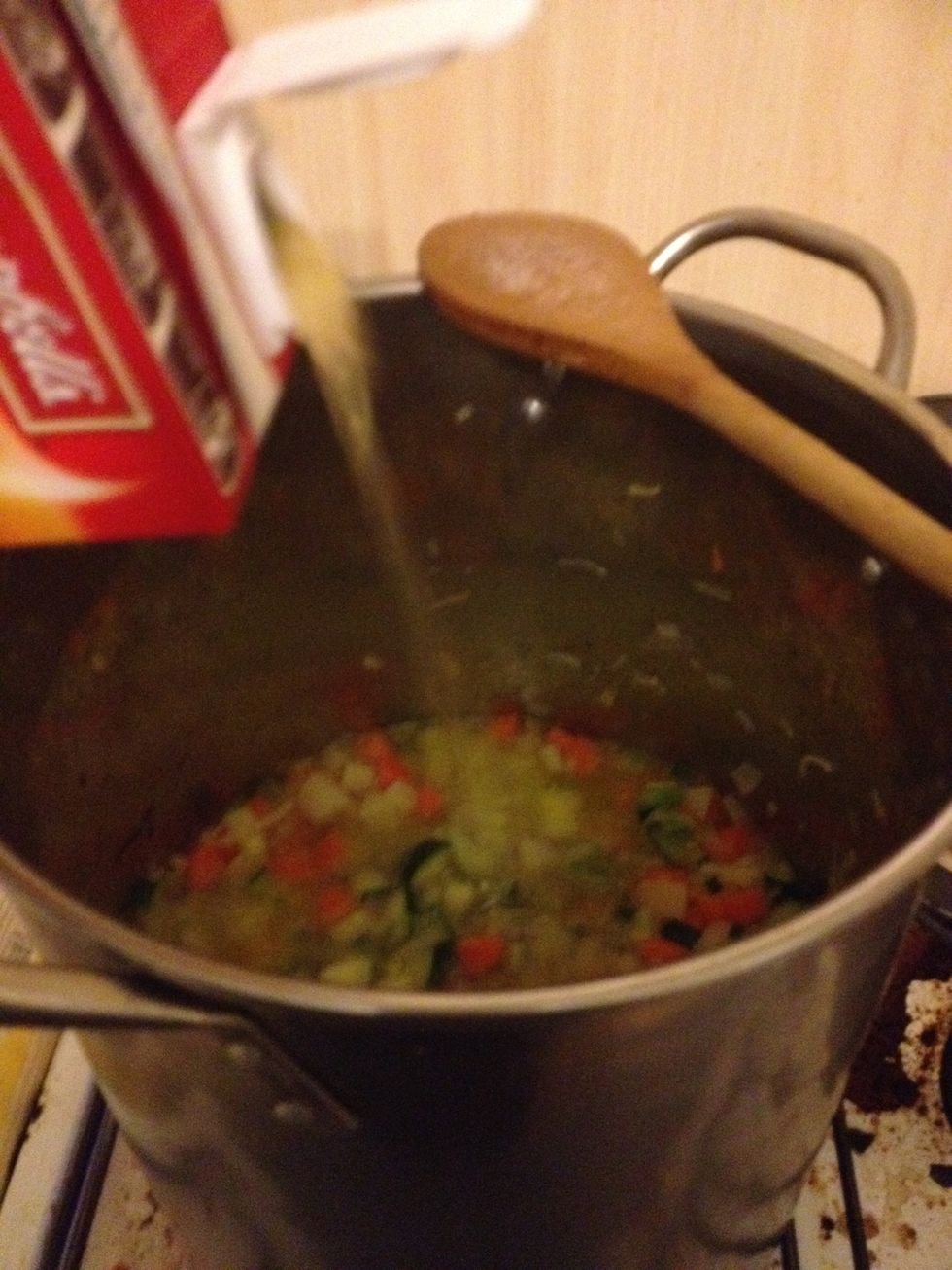 Add the litre of of stock, and the diced tomatoes. Stir and cover. After about 10 minutes, add the lentils.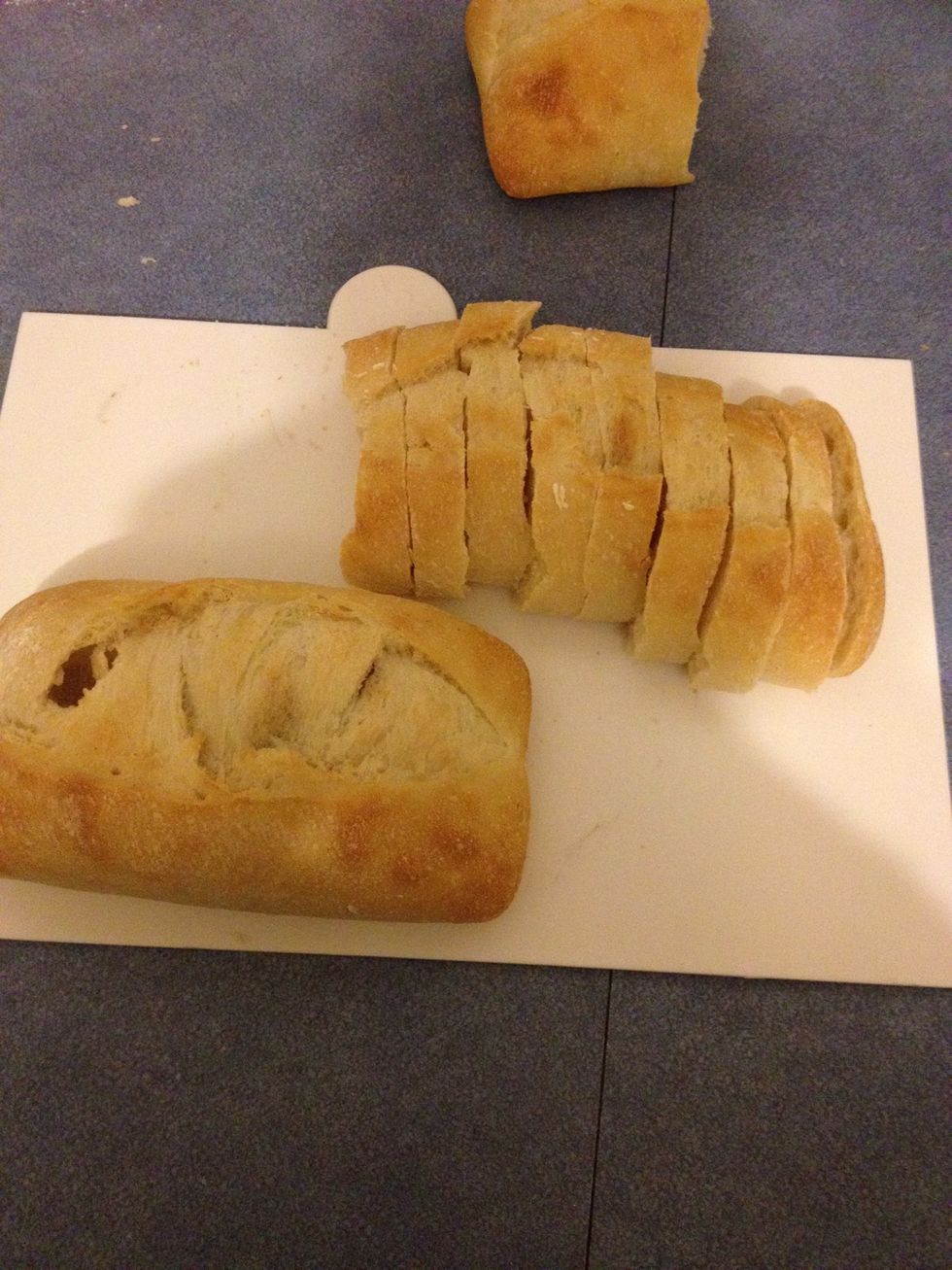 If you've chosen to toast some bread, cut it up now.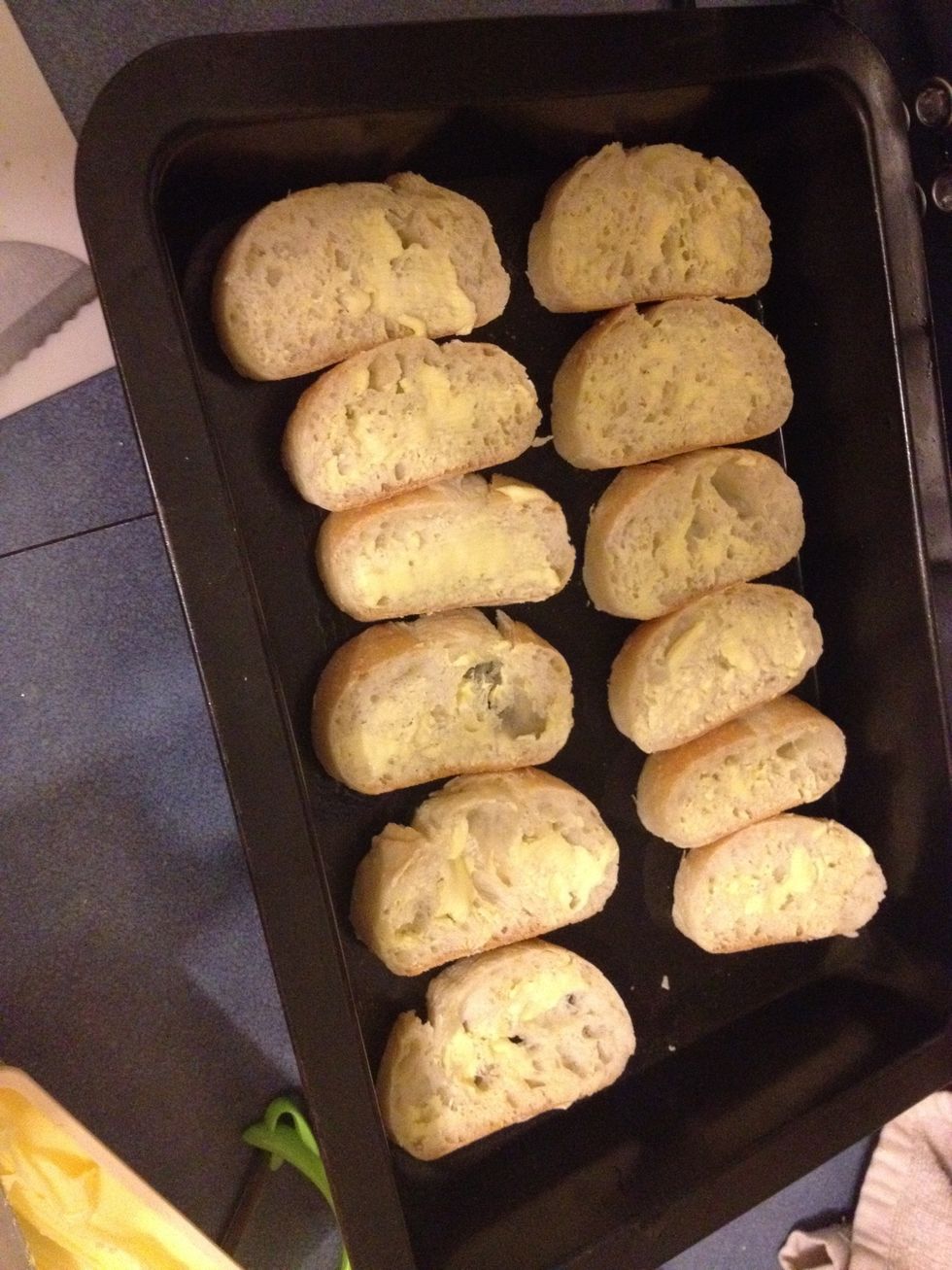 Lather it in butter. And chuck it in the oven. I did 200C, I think.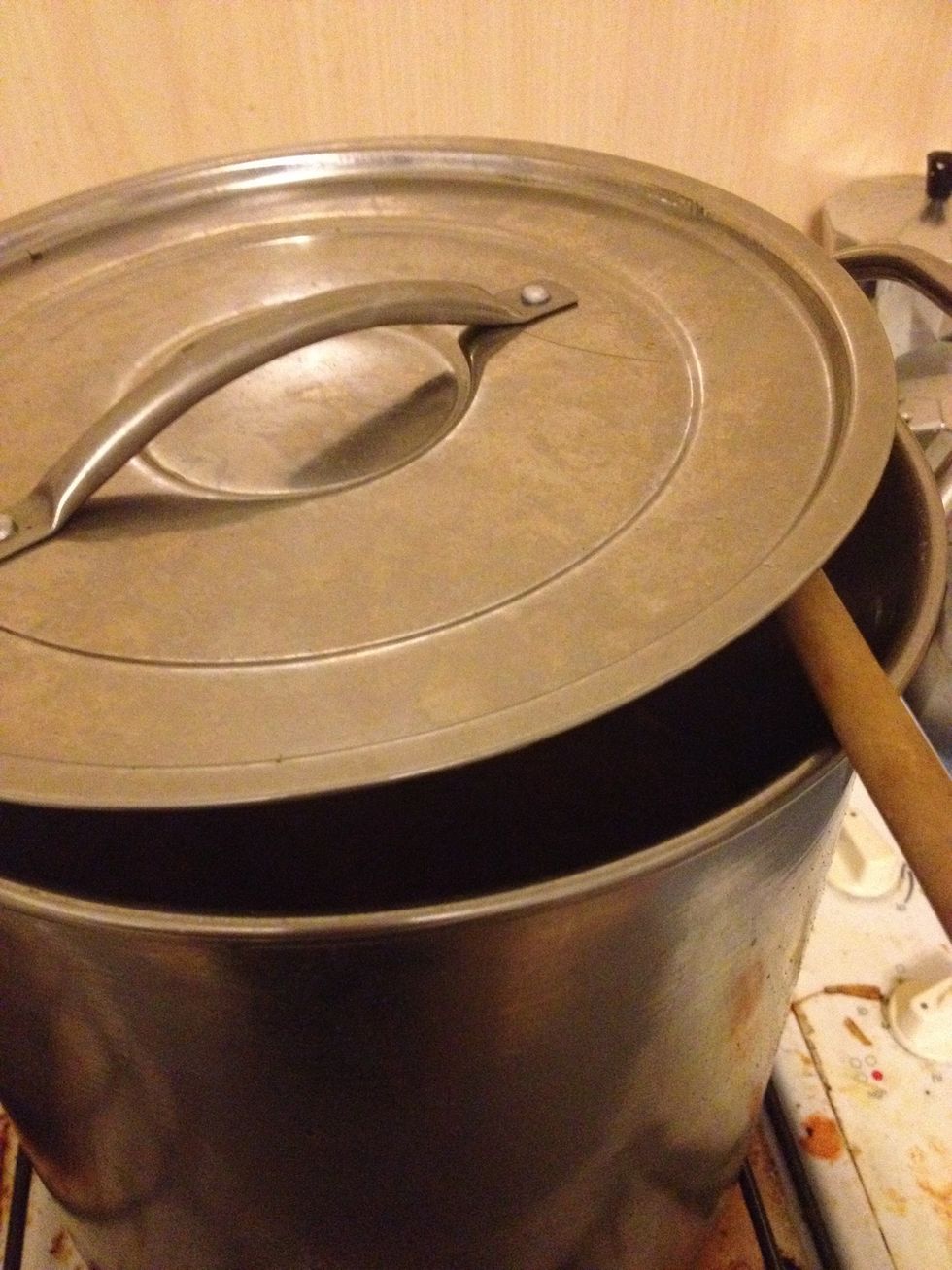 Check on the soup and stir it once in a while. You can keep it cooking for as long as you want really. So when you think it looks and tastes yummy, take it off the heat.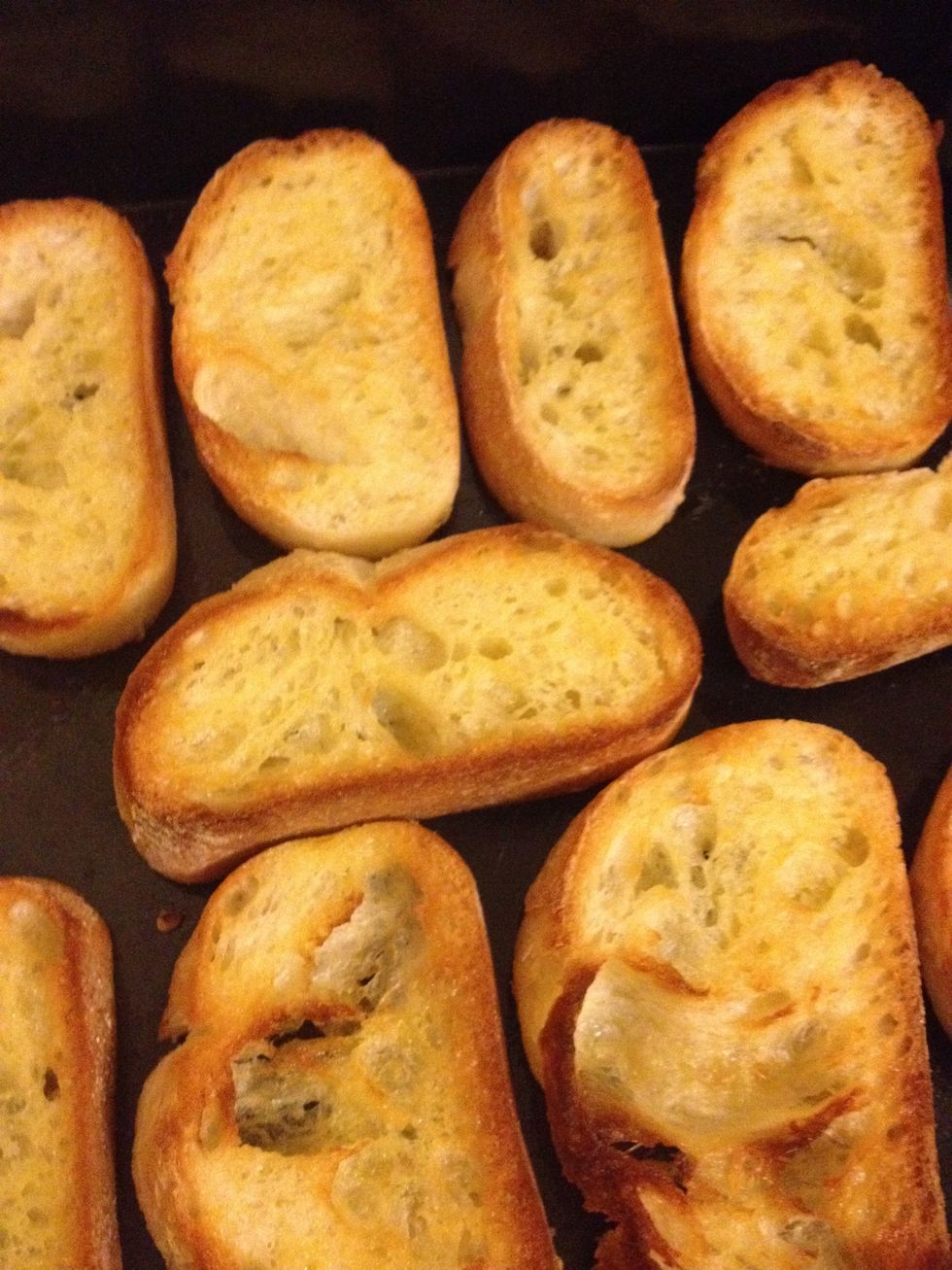 Once your bread is your desired toastyness, take that out.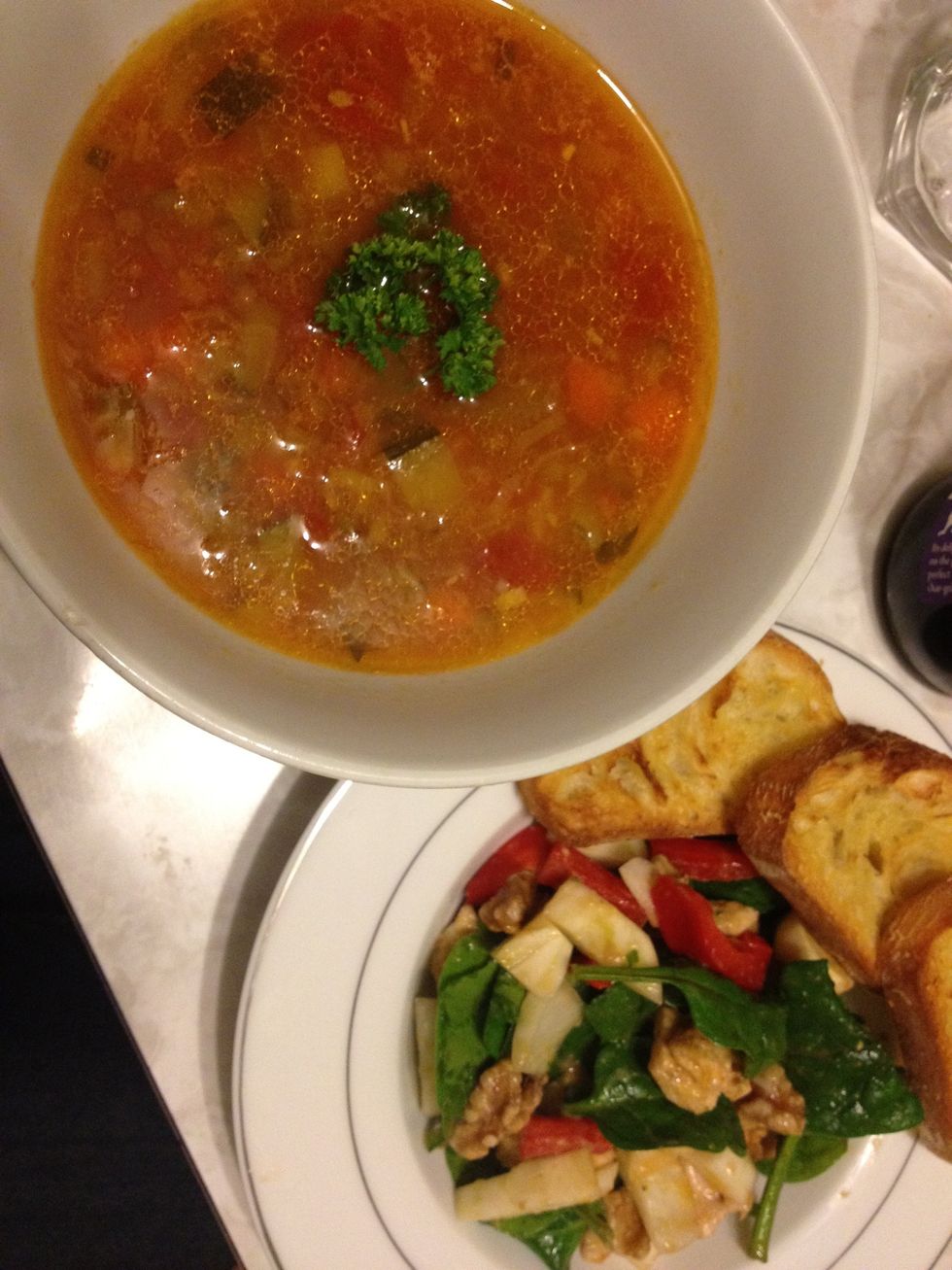 Serve it up. I also made a chicken salad with homemade peach and raspberry vinaigrette (which I should have made a guide for, in hind sight).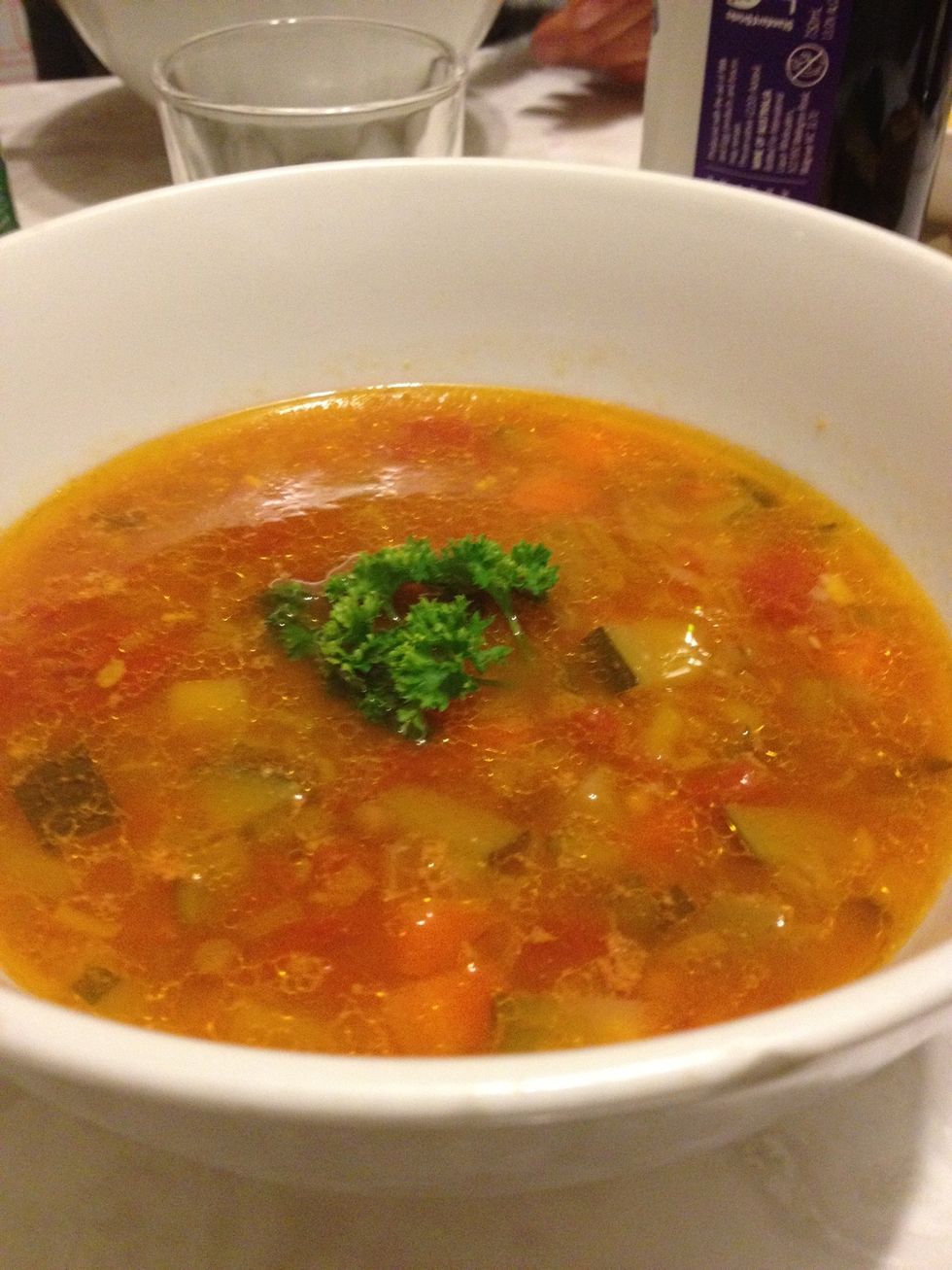 Enjoy! I'm not a massive soup enthusiast, and neither are my parents, but this was soooo good. And so full of flavour.
2.0 Carrots (peeled and diced)
2.0 Zucchini (diced)
2.0 Celery sticks (diced)
2.0 Potatoes (peeled and diced)
0.0 A leek (thinly sliced)
2.0 Cloves of garlic (diced)
1.0 Onion (diced)
1.0l Vegetable stock
1.0 400g tin of diced tomato
1.0 400g tin of brown lentils
2.0Tbsp Olive oil
Bread of your choice
Butter (optional)