It's not chicken, not fried, and not rice, but it tastes just like chicken fried rice and is twice as nutritious and doesn't leave you hungry in an hour. Makes enough for 4 adult portions.
8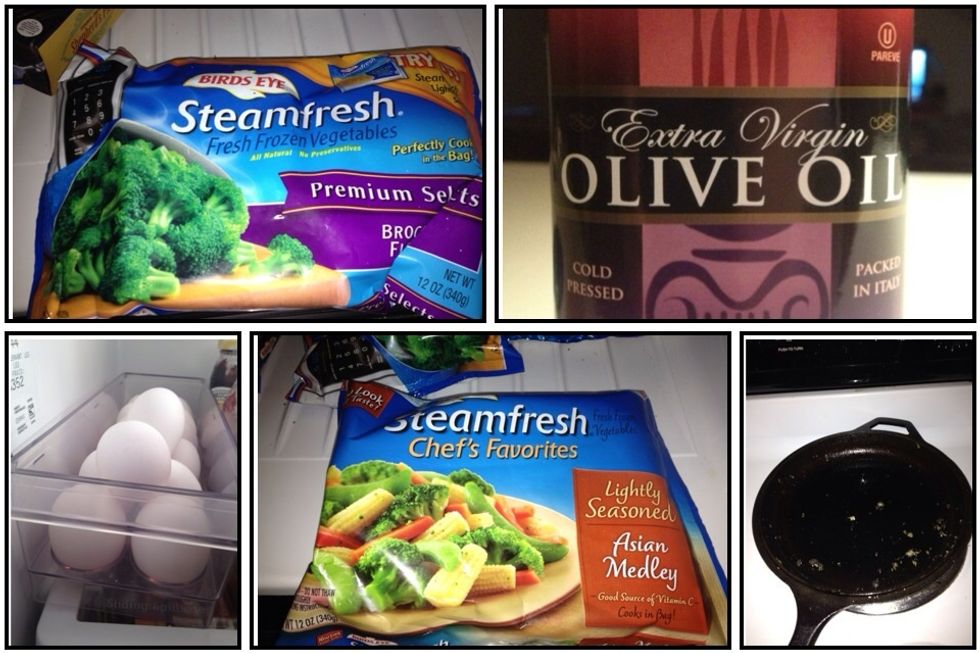 Gather your supplies. I use a large cast iron skillet for cooking, but any skillet would work.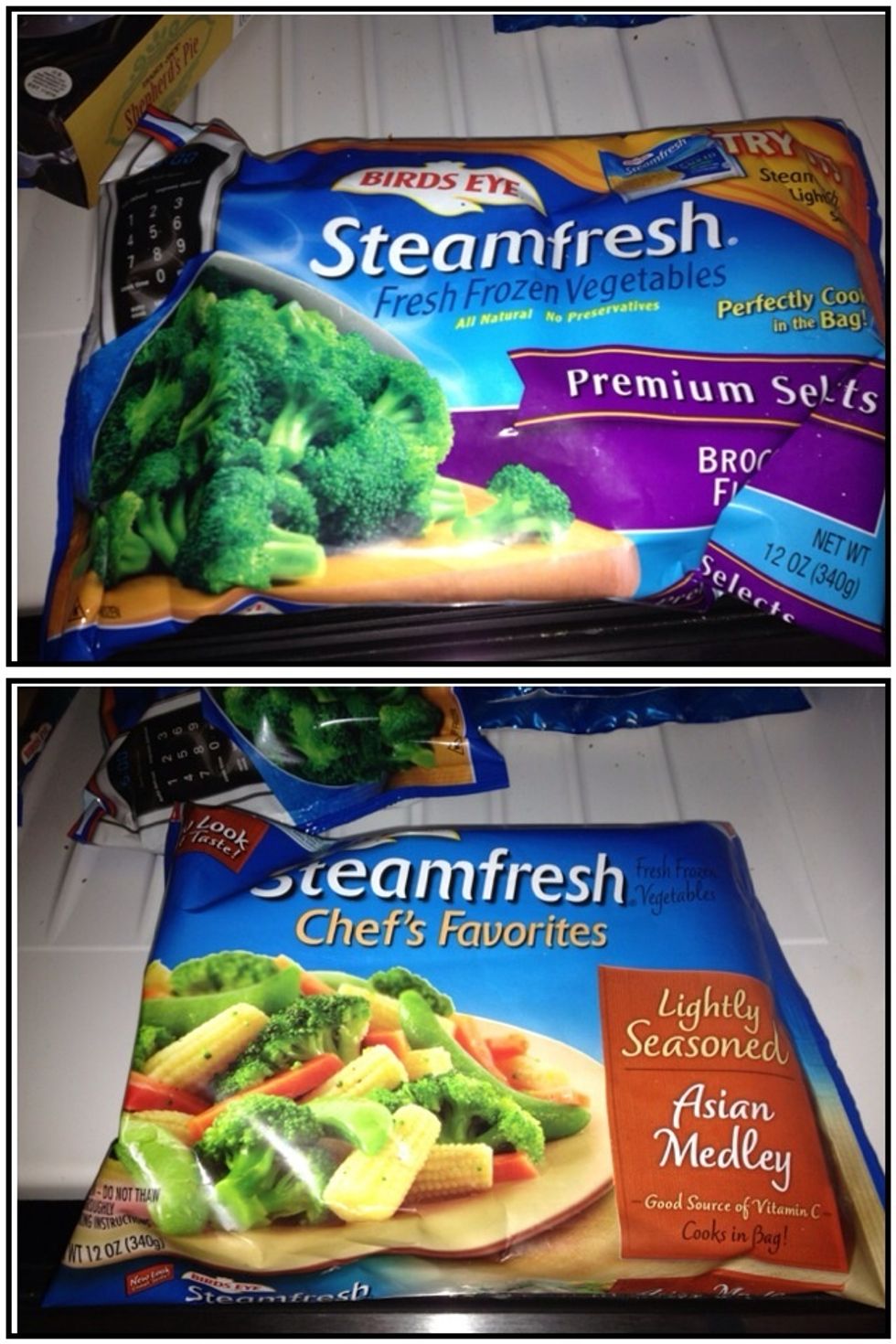 Start zapping your veggies. I usually just do one bag at a time and add the veggies as they are ready. You can used any combination of veggies, these are just the ones we like.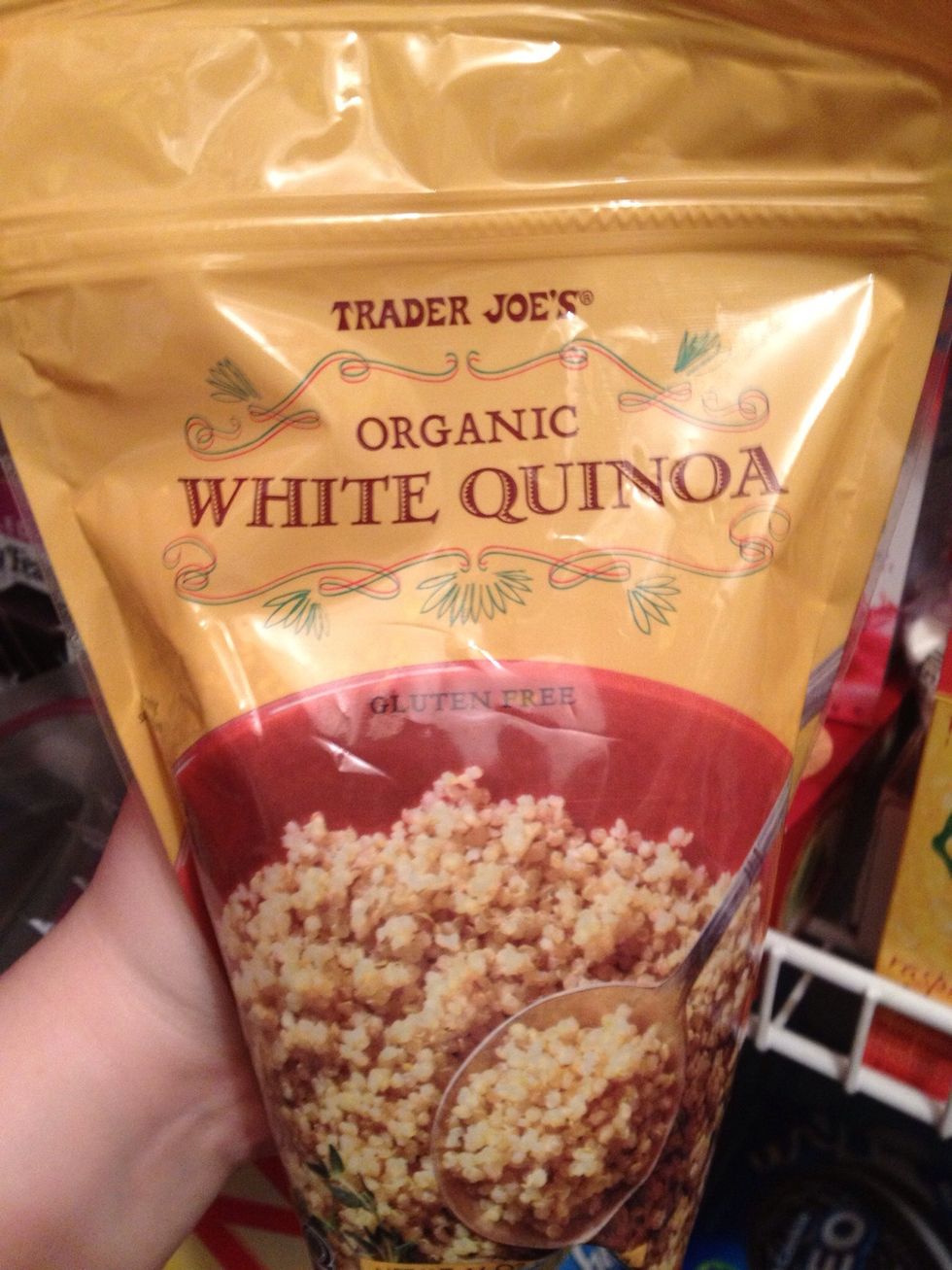 Prepare quinoa according to package instructions. We keep some pre-made in the fridge. You can use it cold straight from the fridge. I use 3/4-1 package, cause this dish makes great leftovers.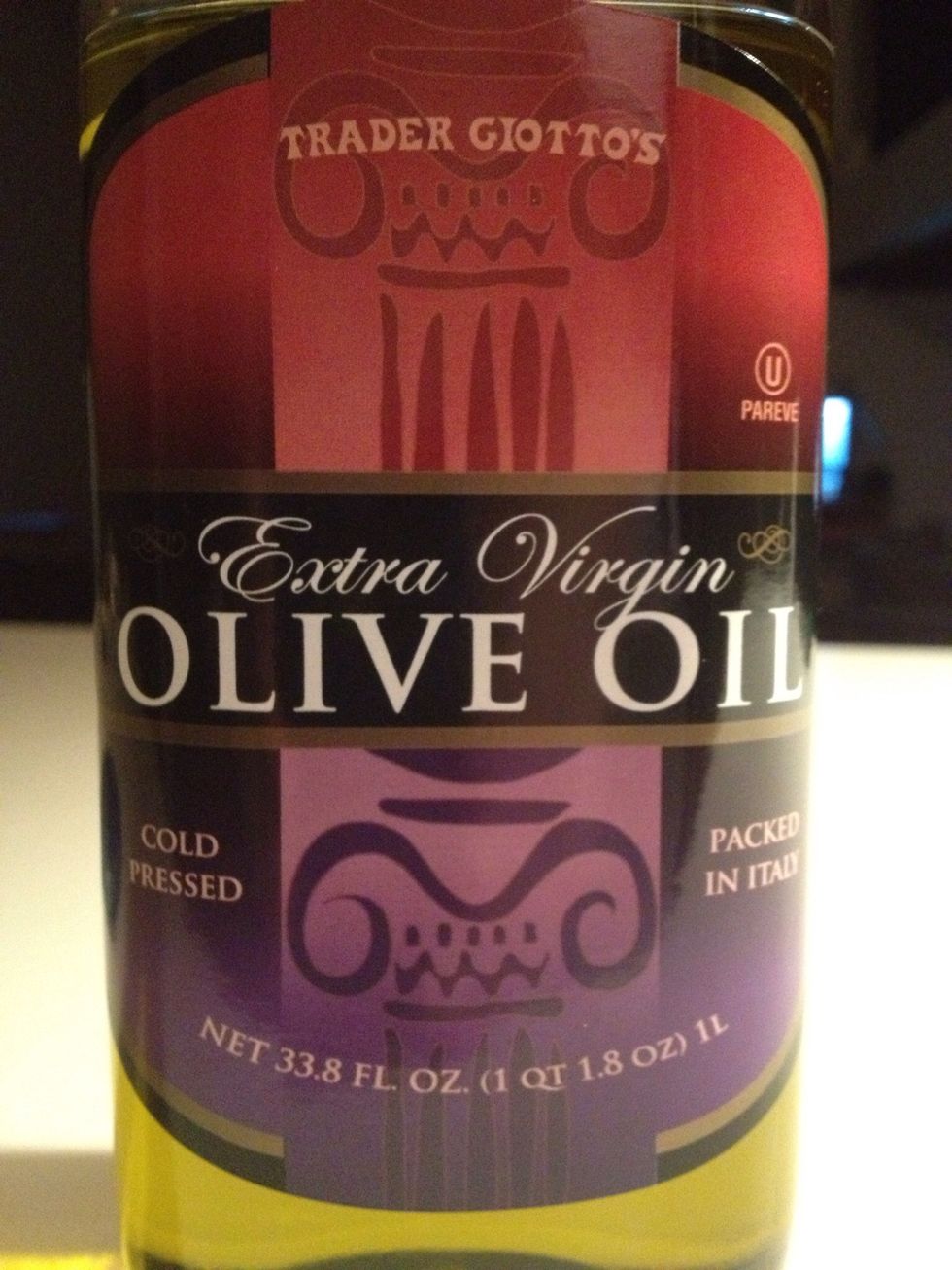 Cover the bottom of the skillet with about a 1/4 inch of olive oil and heat until the oil is hot. Don't use too much oil, just enough to cook the eggs. Too much will make the final product oily.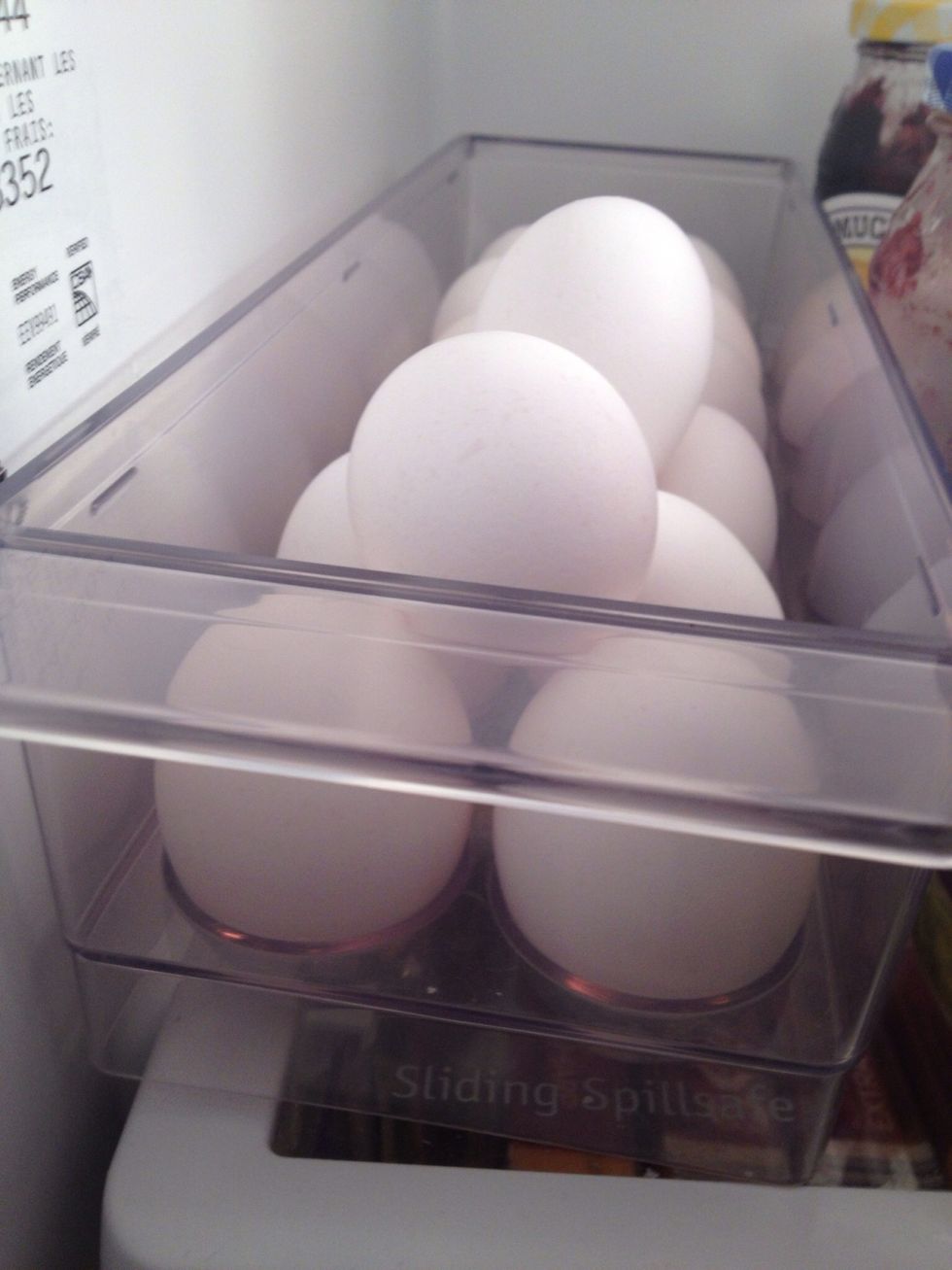 Crack 6-8 eggs into the hot oil. You can use more or fewer eggs, but I like the eggy chunks in chicken fried rice, so I make mine eggy.
Cook eggs, breaking up occasionally so they don't stick to the pan. I don't scramble them too much, cause I like the chunks of 'fried' egg.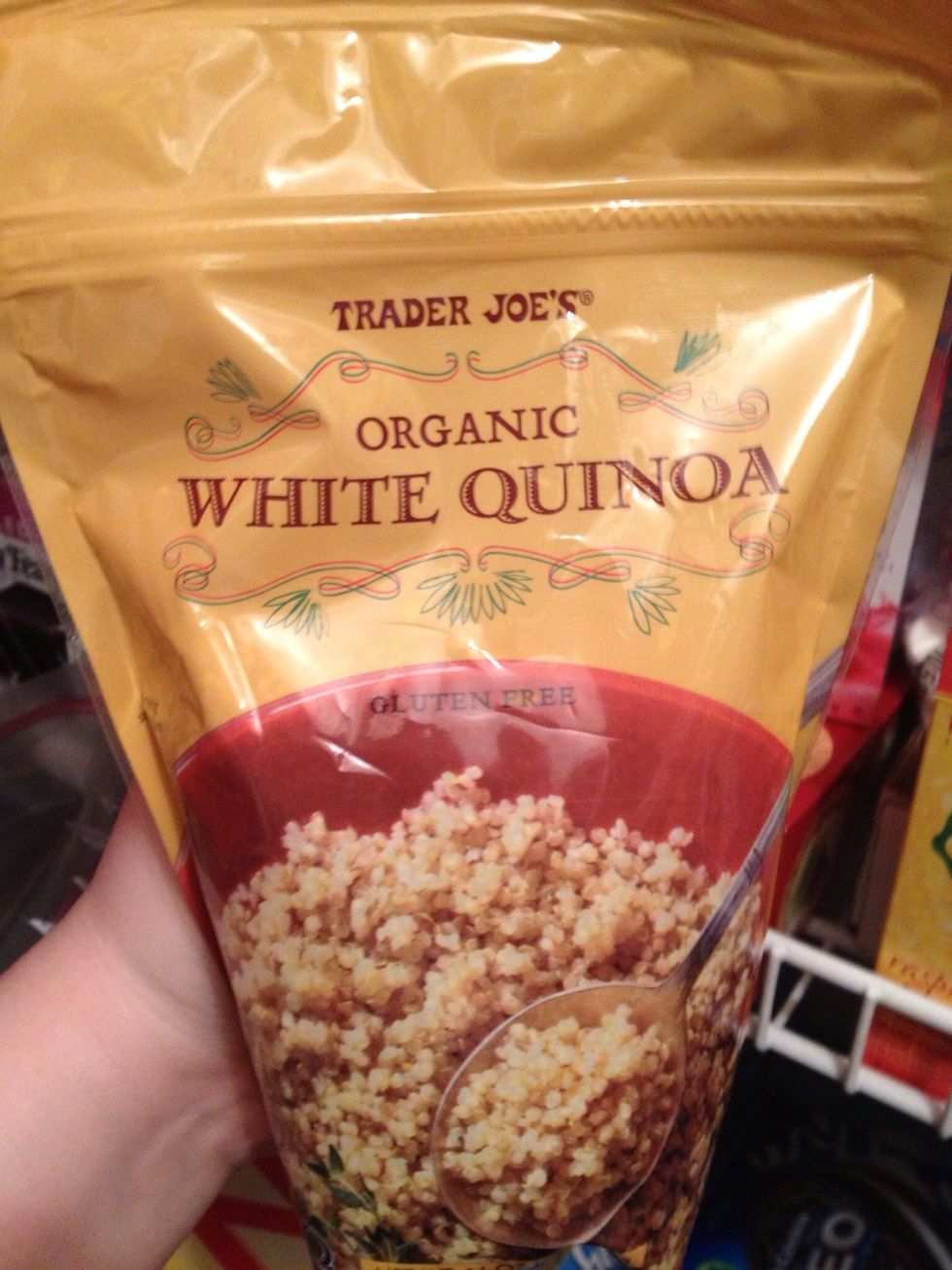 Once eggs are cooked through, add the quinoa to the pan and turn down to medium heat. Mix in with the eggs. Keep stirring throughout because the quinoa will soak up the excess oil then start to stick.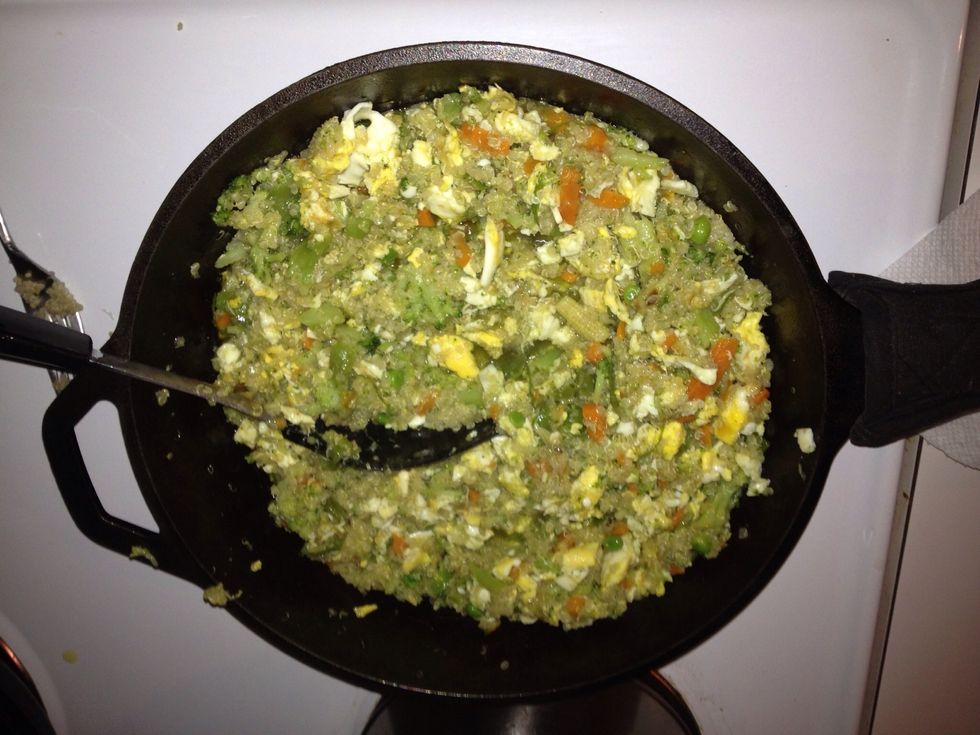 Once the quinoa is warm, mix the veggies into the skillet. You can add veggies as they are ready. I usually break up the big veggie chunks for a better texture.
*Optional: I usually add a tub of chicken stock to add some flavor, but if you want to keep this vegan/vegetarian omit this step. Add chicken stock and mix in thoroughly (until there is none visible).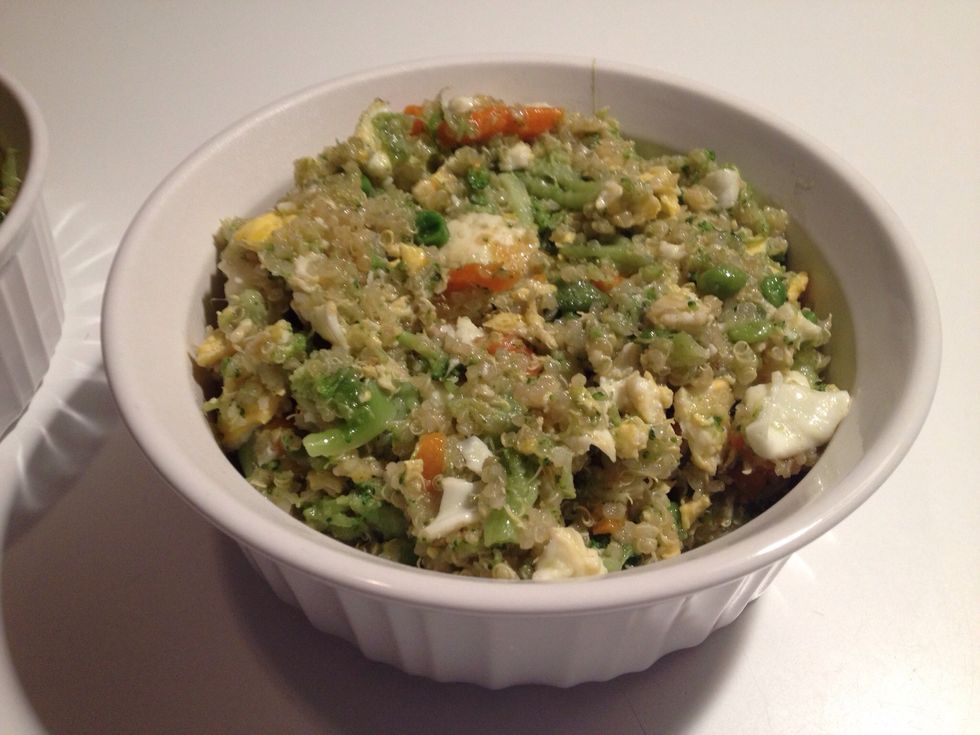 Serve piping hot. Can serve with soy sauce to taste.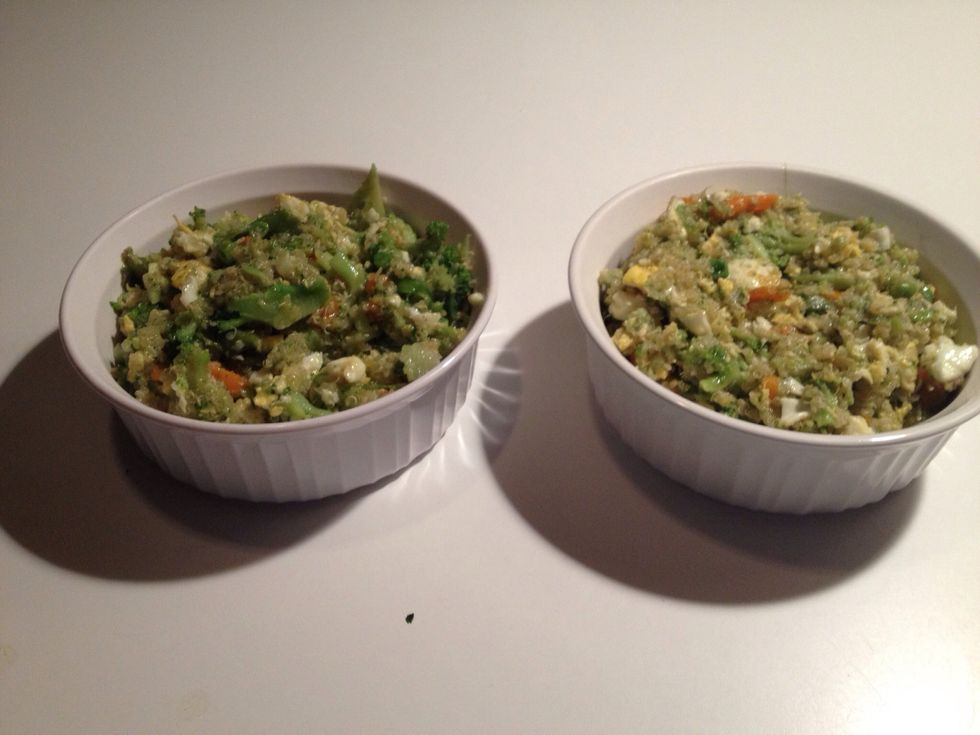 Makes 4 big portions. Also make great leftovers, just zap it until warm and enjoy!
Extra virgin olive oil
1 box, Quinoa
2 bags, Bird's Eye Steamfresh Asian Medley
1 bag, Bird's Eye Steamfresh Broccoli Florets
*1 tub, Knorr Chicken Stock
6 Eggs
Outlier B. Degrees
Science, engineering, healthcare, and life views from a snarky academic ... apparently also some fashion police action. I have things to say people!